07/14/2020
If you're a parent in the United States right now, you likely haven't made it through a single day this summer without contemplating what school will look like for your children. It's a seemingly impossible situation we have found ourselves in. As more and more school districts announce that they'll be starting the year online (Los Angeles and San Diego announced yesterday), there's a high probability that kid's will be doing some or all of their learning this fall from home.
Over the weekend I started thinking seriously about how to build excitement for Parker about the new school year, even though it will look different than years past, and how to set her up for virtual learning success. In the spring we did her school work from the dining room table which proved to be quite distracting. Right now I'm in the process of deciding where we could put a desk and create a study space all her own. In the meantime, here are 15 study spaces that range from working for very small spaces to capable of homeschooling multiple students at a time.
(image via Crate and Kids)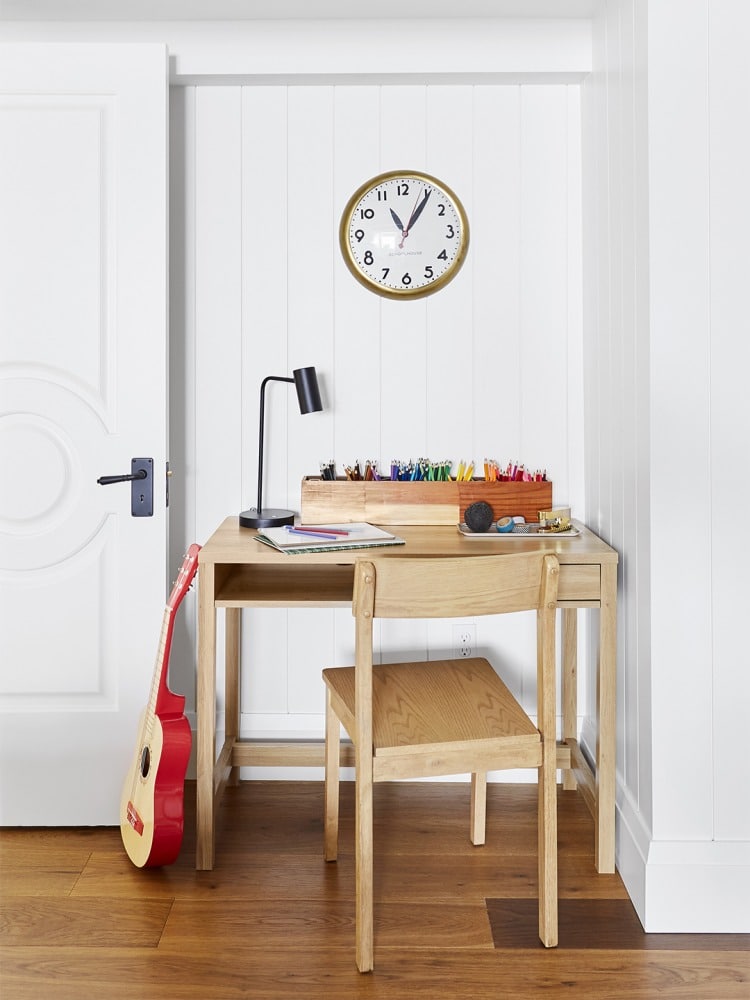 I love the simplicity of this wood desk and wood desk organizer via Emily Henderson.
This kid's bookshelf via Jordan Ferney for Domino is far from a typical study space, but with the adjacent stool could do double duty. (Apparently just like parents will be doing this fall!)
I love the simplicity of this set up via Elle Decor which provides little in the way of visual distractions.
This desk nook that we shot a few years ago for our site, The Effortless Chic, is still one of my favorites.
Most people would think to turn a simple console table like this one via Jessica Klewicki Glynn for Good Housekeeping into a study space with the addition of a desk chair. It's a great way to make use of your existing furniture set up.
If you're lucky enough to have a built-in desk nook, this one via Dwell is dreamy.
For multiple kiddos, this wall mounted desk system via The Massey's Spot is a great, efficient option!
I love the chalkboard wall addition to this kid's study table via Minha Casa
This makeshift study space via Design Addict Mom is in a small closet. Perfect for people trying to make the most of a small space.
If you're looking for an approachable DIY project, this simple bar via Bolig could be installed most places and takes up very little space.
Once a play table, now a first grade learning space, via Poligom.
I love this simple Ikea table with brightly colored chairs via Cup of Jo
Parker named this space with all of the rainbow craft jars via A Beautiful Mess her favorite of all the spaces.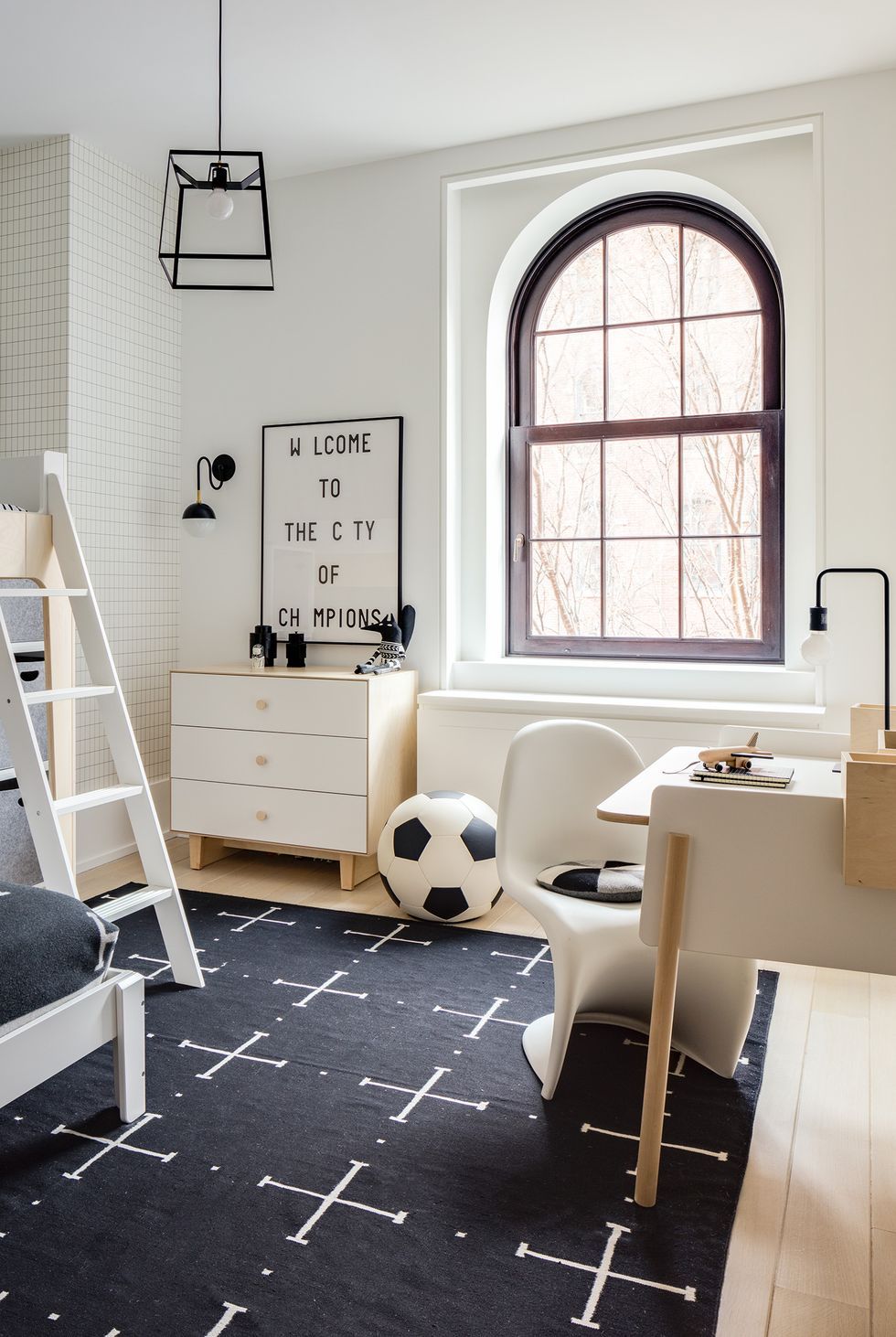 I love the way this desk easily blends in with the neutral boy's room decor via Elle Decor
If you're short on space, a drop-down wall mounted desk like this one via Good Housekeeping is a great option.

What's going on with your kids and school? What is your school offering this fall? How are you feeling about it?