When it comes to entrepreneurs in the fashion space, no one is more inspiring than today's My Daily Uniform guest, Jessica Honegger. Jessica is the founder and co-CEO of Noonday Collection, a socially responsible accessories brand that uses fashion to create meaningful opportunities around the world. Not only is Jess's style totally enviable, she keeps it real about the challenges she (and many of us) face when it comes to body image. Keep reading for her full interview!
Our interview with Jessica Honegger:
Describe a typical work day for you.
To be completely honest, I don't have a typical work day! But I'm a 7 on the Enneagram, so variety in the workplace is a good thing for me. If my schedule doesn't have me traveling, I divide my time among different departments at the Noonday Collection home office in Austin.
A chunk of my time is dedicated to product development - I work really closely with our designers to create products that we know our community will love. Then I'll dedicate time to ideating with the marketing team (my colleagues know I love a good brainstorming session), collaborating with our executive team so we're on track to reach our goals and new impact milestones, recording episodes for the Going Scared Podcast, and interacting with the  amazing team of social entrepreneurs we call Ambassadors.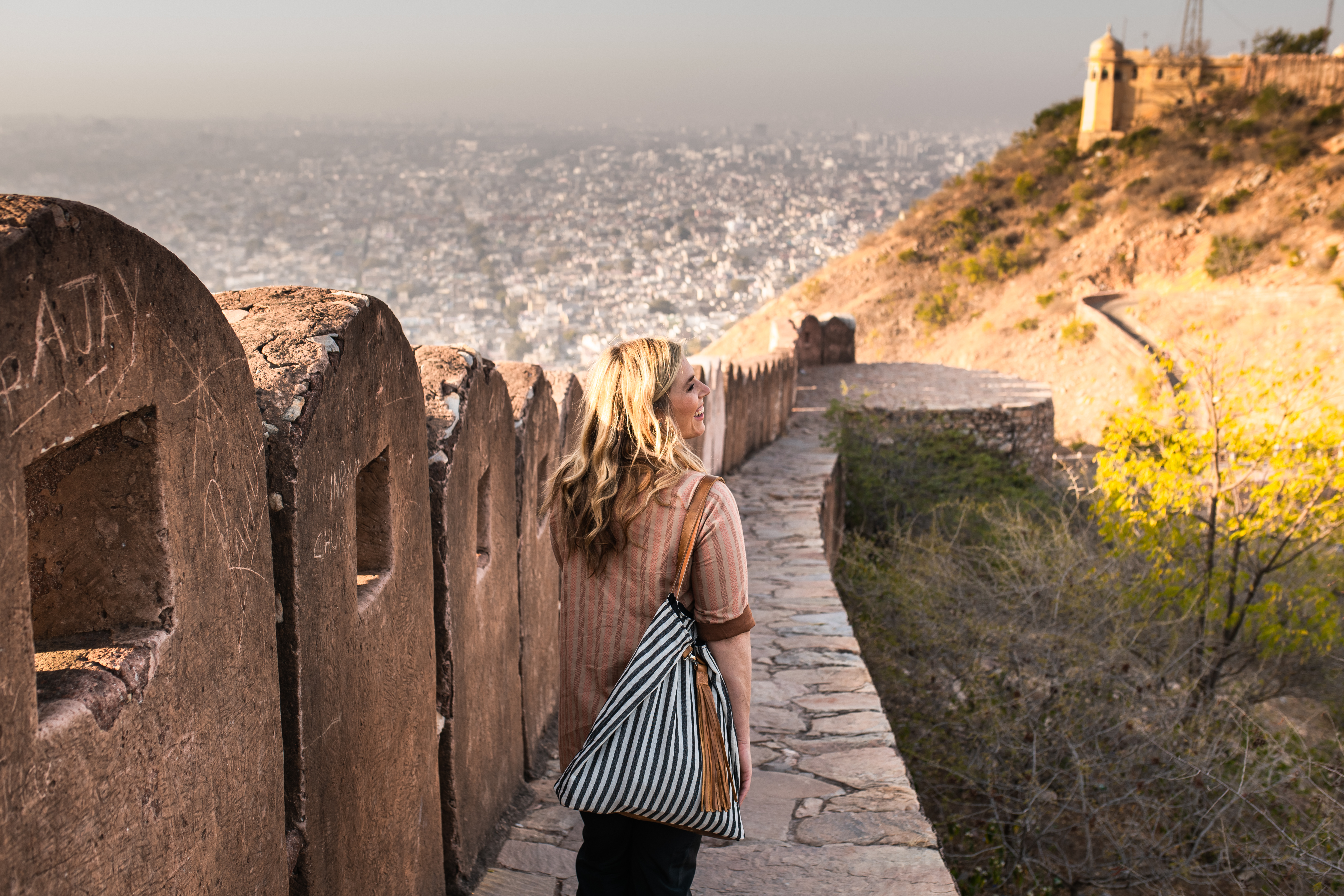 Tell us about what you're wearing and why it's your daily uniform of choice:
Founding a fair trade fashion company has made traveling to about 8-10 countries per year a normal thing for me. And while I consider myself a "maximalist" when it comes to my style, I also try to only bring a carry-on.
So, I put a lot of thought into what items take up precious space in my bag. Right now, I'm wearing my favorite black jumper. It's lightweight and has an elastic waist, and it doesn't get much more comfortable that that!
I'll get a ton of wear out of it by switching up how it's accessorized. I've got a lightweight jacket made from hand-spun cotton on right now, which is easy to throw on when I'm traveling to a country where women dress more modestly. I can also combine different statement necklaces or colorful shoes to give it a different look. This jumpsuit is breezy, comfortable, and easily restyled, so it really fits the bill for me.
How has your style evolved over the years? What's the biggest challenge you've faced getting dressed, and what has helped you to overcome it?
My style has gotten so much more basic since I started my business. I used to wear a lot more patterns and embroidered skirts, but now I really let the accessories do the talking. That's not too hard to do at Noonday!
I'm confident in my ability to put together an outfit, but my biggest challenge has always been my own inner critic. Specifically, I've never loved my arms. I've always felt like facing the rack of clothes in my closet about fixing a problem. How can I work around this part of my body that I feel less confident about?
But as the years go by, I've realized that we women shouldn't have to look at dressing our bodies as a problem to be solved. If we can look ourselves in the mirror and see a beautiful, worthy woman looking back, then dressing ourselves becomes a much more positive experience. It takes effort, but I like to think that hurdle just keeps getting shorter and easier to jump over.
What's the one thing we will never find you wearing?
Anything that doesn't allow for a bra or bralette. I feel more comfortable with a little extra coverage up top!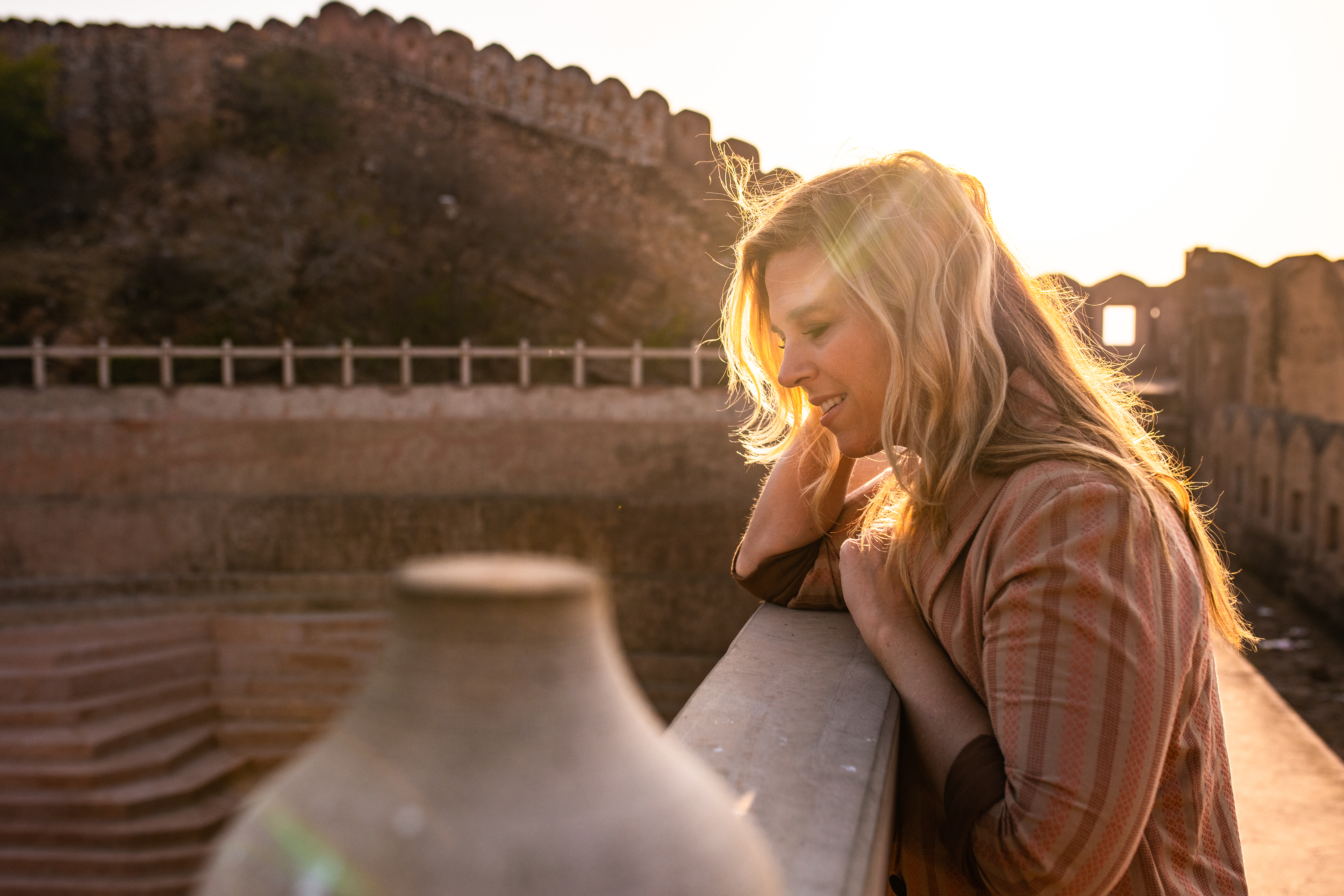 What's the one thing you wish you owned in every color way?
Girl, you know me too well. I actually already own a COS button-down shirt in three color ways, and I'd love more!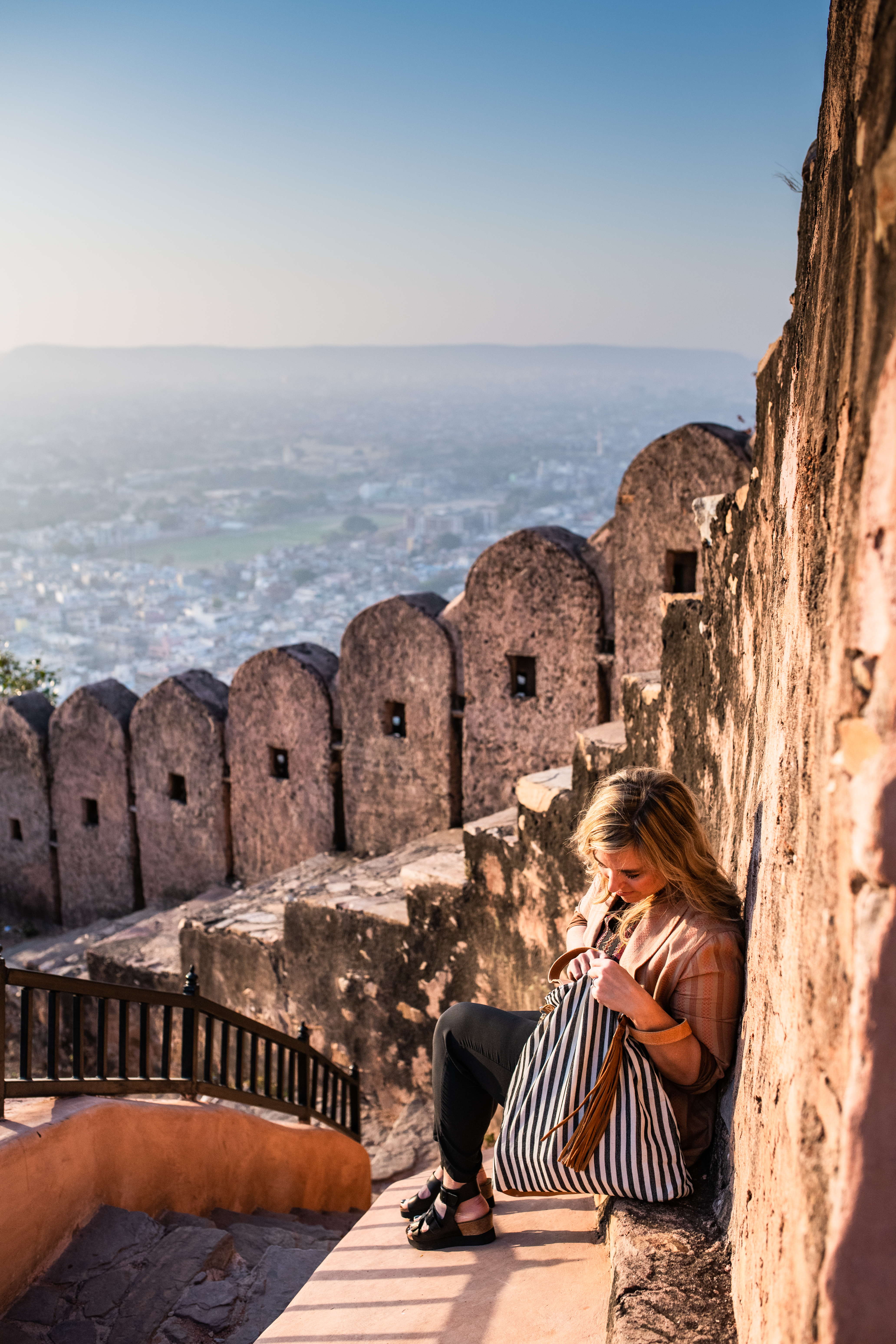 If someone is feeling lost and trying to figure out their own personal style, what guidance would you give them?
A designer friend of mine once told me to think of decorating my home the way I dress my body, and I think it works the other way, too. Ask yourself, "How do I decorate my home?" Do you like modern, clean lines? Or more eclectic spaces? Chances are, there's some correlation there that'll point you in the right direction.
And no matter what your answers are, don't forget to accessorize!
For more of Jessica Honegger, be sure to follow her on Instagram!