12/19/2013
Pantone nails it again with color of the year announcement for 2014! Drumroll please… It's "Radiant Orchid". Selecting this brilliant hue for next years "it" color was genius. Naming it "Radiant Orchid", on the other hand, was a little passé. It reminds us (Caitlin + Caitlin) of the shimmery purple lip gloss we wore during Y2K and one and a half decades isn't long enough to make anything about that style ironically cool. Nevertheless, we are stoked to geek out on this full-bodied tint all year long! In fact, we've been drooling over the purple family for months now. For one thing, it pairs really well with current color of the year, "Emerald". Other colors to play with are pale yellow, dark purple, and red!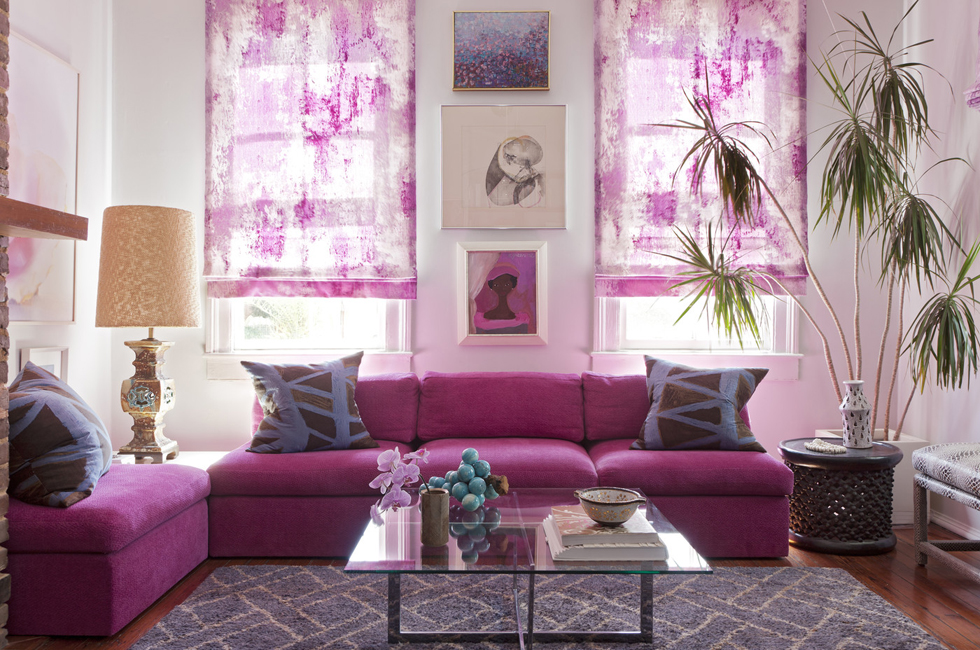 Here are our tips and picks for being on trend come 2014:
Change it up with small accessories, like flatware or frames, to make a bold statement
Paint the wood of your most recent flea market find in the color de l'année
Try this peel able wallpaper for dramatic change without a drastic commitment
We love using these faceted tables as night stands for an unexpected spike of color
Radiant orchid tinted lucite is oh so chic all year long
This color throws down, just check out this rug if you don't believe us!