From pumpkin to chocolate and pecan to blackberry, there's a world of delicious Thanksgiving Pies out there! Read on for some of my favorite pies to make this holiday season, including gluten free and vegan pies.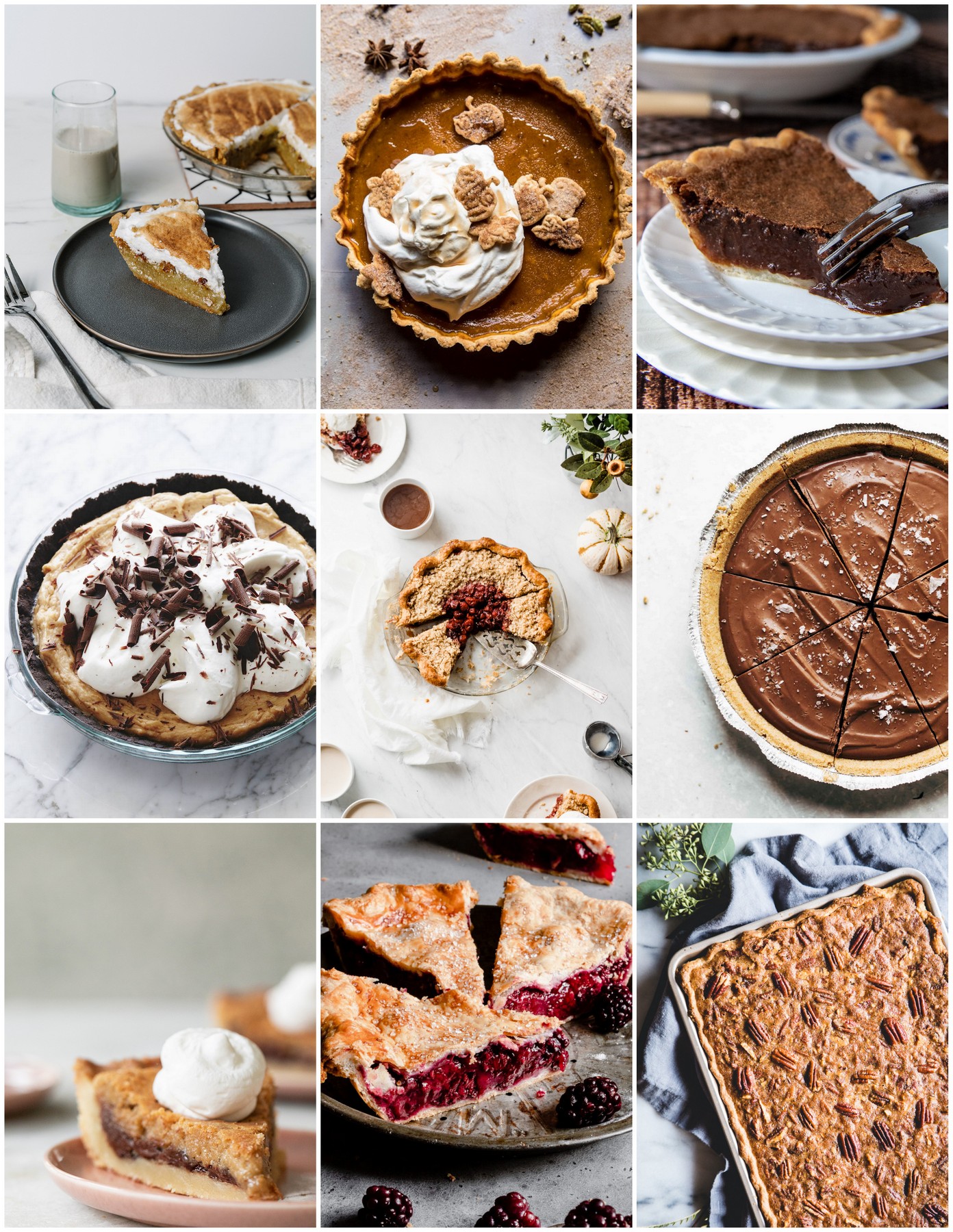 I'll spare you the Pie-Day puns and just come right out and say Happy Friday, friends! Both the girls have next week off so we are headed into a nine day fall break and I'm so excited to break out the flour, butter and eggs and spend some slow time in the kitchen.
I haven't made a single loaf of pumpkin bread so far so we for sure have to change that! Here in Austin my parents always do Thanksgiving and I simply have to manage the pies which is basically my dream! Do you have a favorite?! I always feel like one fruit-filled pie, one pumpkin and one with chocolate feels like it strikes just the right balance. How about you?!
Pie Crust For Thanksgiving Pies
Before diving into these Thanksgiving pie recipes, make sure you have a quality pie crust recipe. Here's a great pie crust. The careful ratio of butter and shortening guarantees a buttery, flaky crust. Here's an all butter pie crust if you prefer just butter.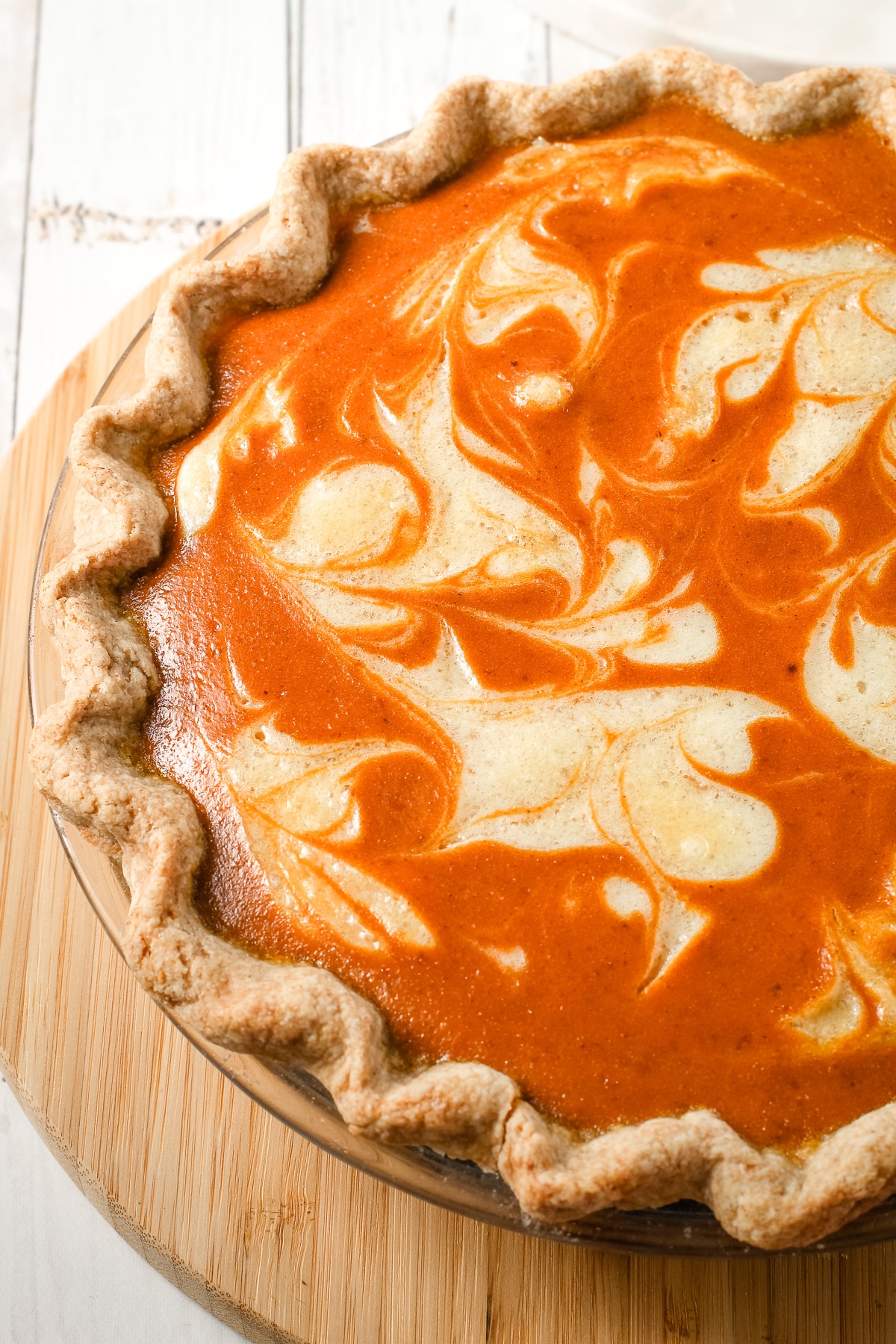 Pumpkin Mascarpone Thanksgiving Pie
This Pumpkin Pie with Mascarpone scream fall baking! Creamy pumpkin filling spiced just right, with a hint of tang from the mascarpone cheese. It's baked in a whole grain spelt crust that really makes this pie stand apart from the crowd. The mascarpone cheese is used both in the filling and swirled on top to create a beautiful effect to decorate your holiday table.
Pumpkin Mascarpone Pie via Everyday Pie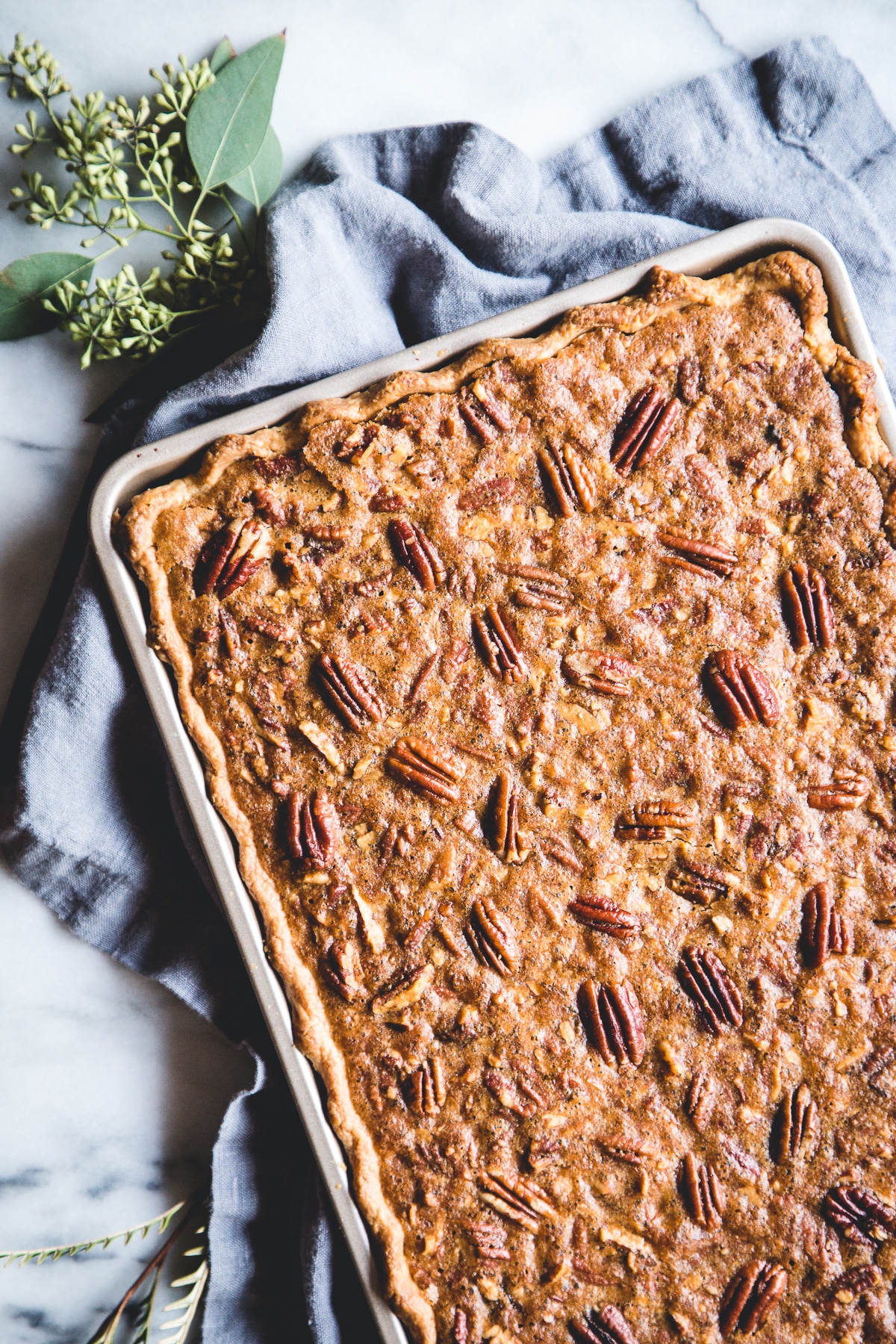 Chocolate Pecan Slab Pie
This always-delicious classic is bulked up to feed a crowd by doubling my favorite recipe and baking it in a jelly roll pan instead of a classic pie tin. Cut into squares instead of sliced in triangles, it's similar to a pecan bar, but doesn't skimp on the gooey pecan filling.
Chocolate Pecan Slab Pie via Camille Styles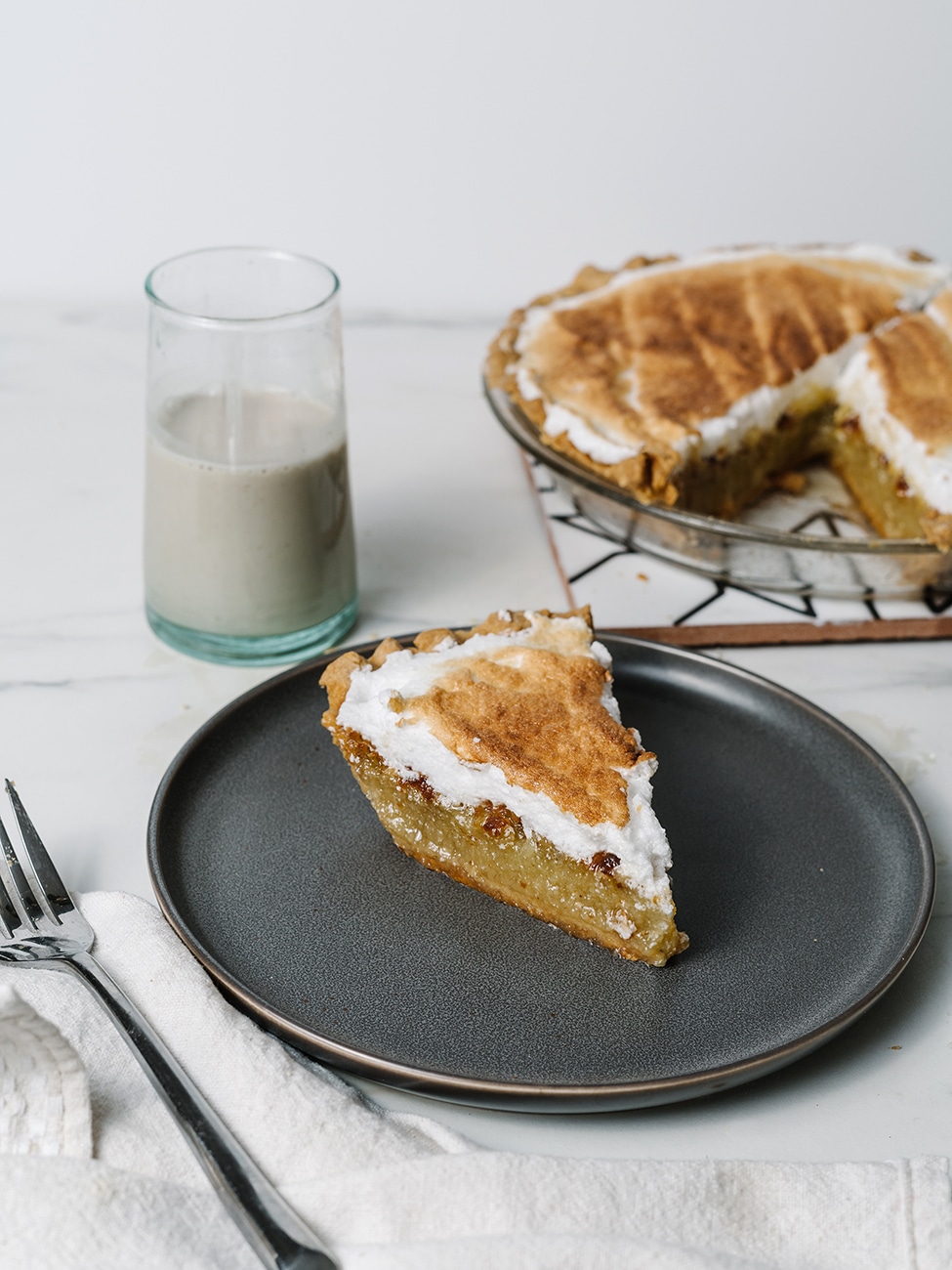 Gluten Free Thanksgiving Pie - Buttermilk Pie
This delicious buttermilk pie recipe is the perfect pudding for Thanksgiving. This old fashioned recipe is straight from my families cookbook and I can't wait for you all to try it!
Gluten-Free Buttermilk Pie via The Effortless Chic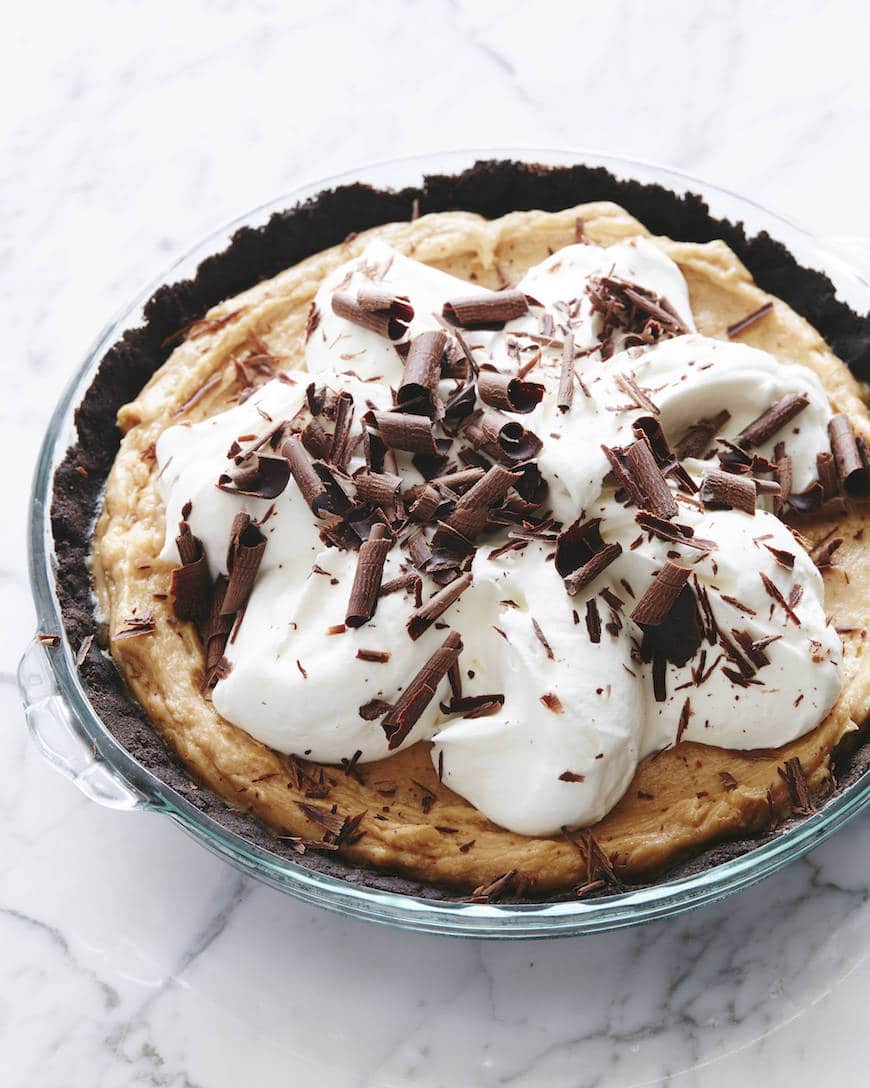 Peanut Butter Pie
It couldn't be easier to make and the chocolate shavings and whipped cream on top are basically gorgeous little additions that you 100% need in your life
Peanut Butter Pie via What's Gaby Cooking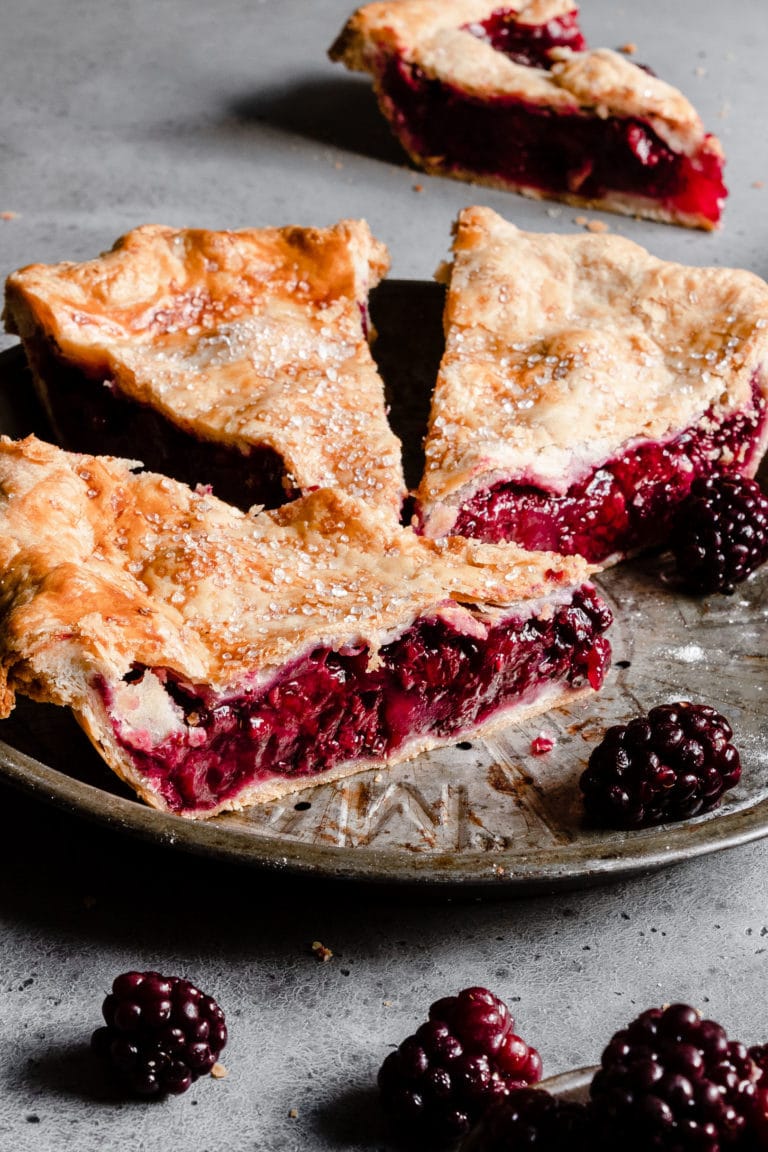 Fruity Thanksgiving Pie - Blackberry Pie
This delicious Blackberry Pie is a sweet, flaky treat and the perfect addition for a summer gathering or holiday family reunion.
Blackberry Pie via One Sarcastic Baker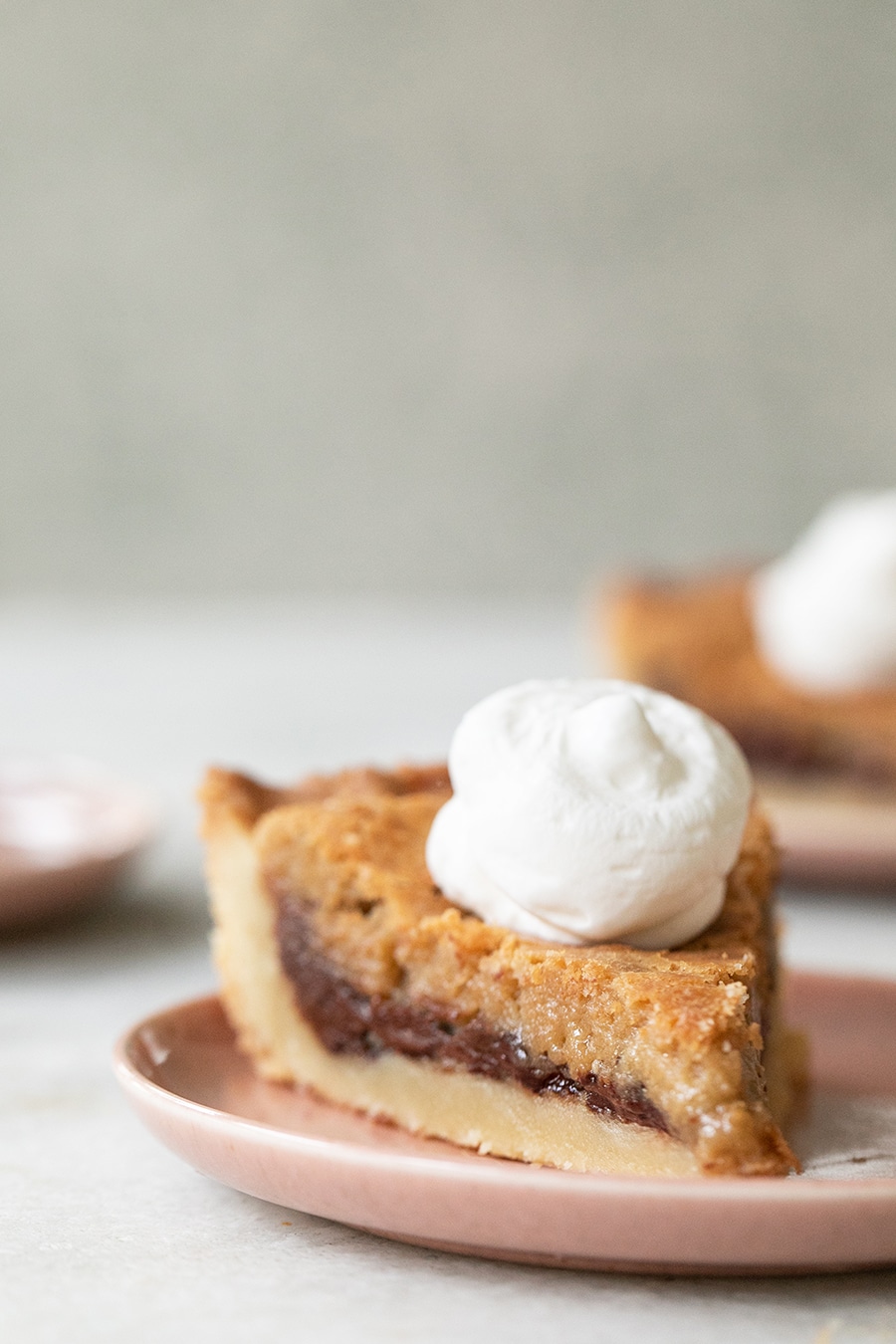 Chocolate Chip Cookie Pie
This is the most delicious, warm and gooey chocolate chip cookie pie recipe, with a shortbread cookie crust! It's one of my favorite pies of all time and every bite tastes better than any old cookie by itself.
Chocolate Chip Cookie Pie via Sugar and Charm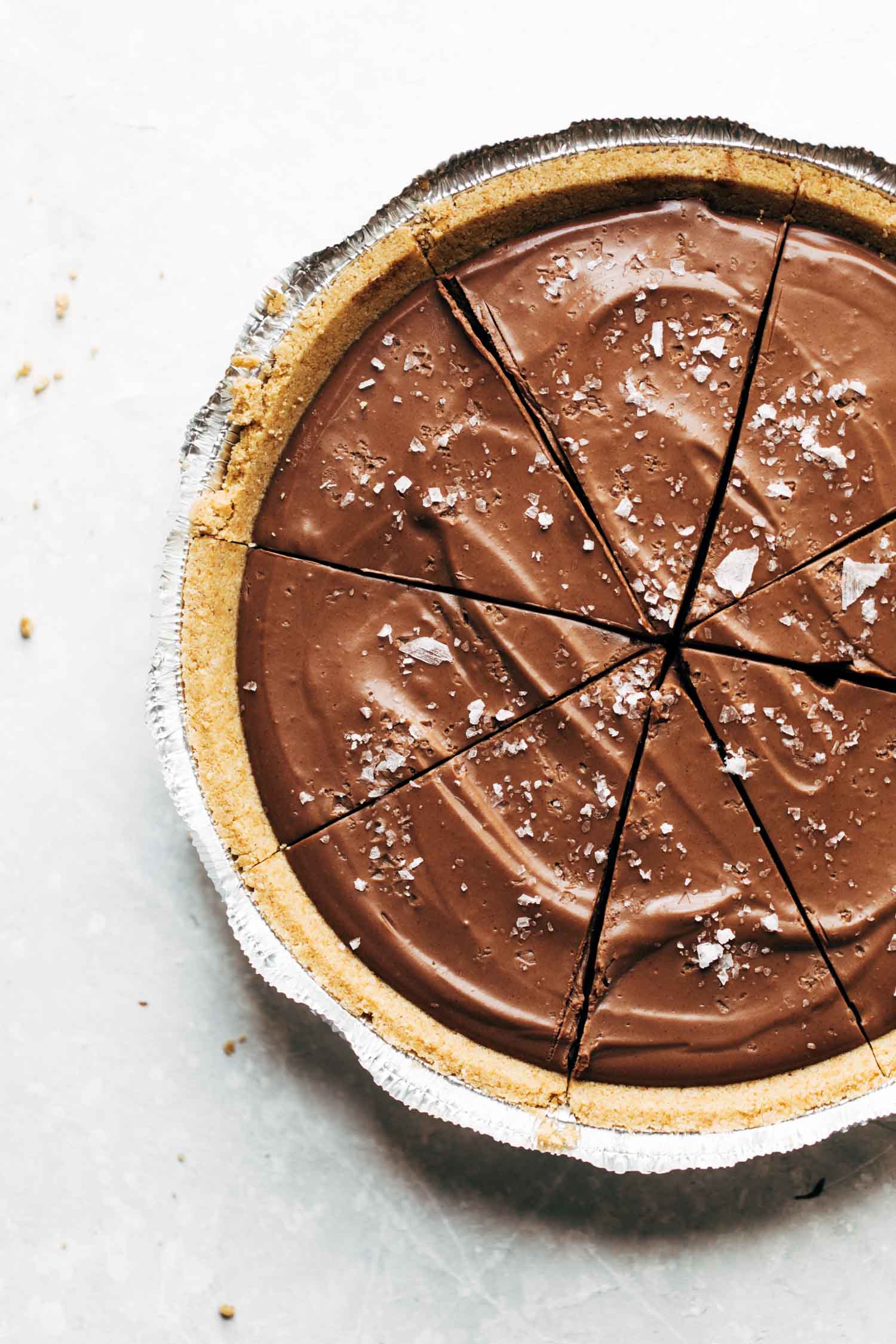 Vegan Thanksgiving Pie - Vegan Chocolate Pie
This magic is creamy, rich, smooth like the best chocolate pudding-meets-mousse-meets-chocolate-pots-de-creme of your life. It's not icy or weirdly textured at all, as many alternative-type frozen desserts can be. And there's no milk in it. Or cream. Or anything dairy-like. But there's also no scary vegan ingredients – it's just all things you could buy at your regular grocery store. My favorite kind of recipe.
Vegan Chocolate Pie via Pinch of Yum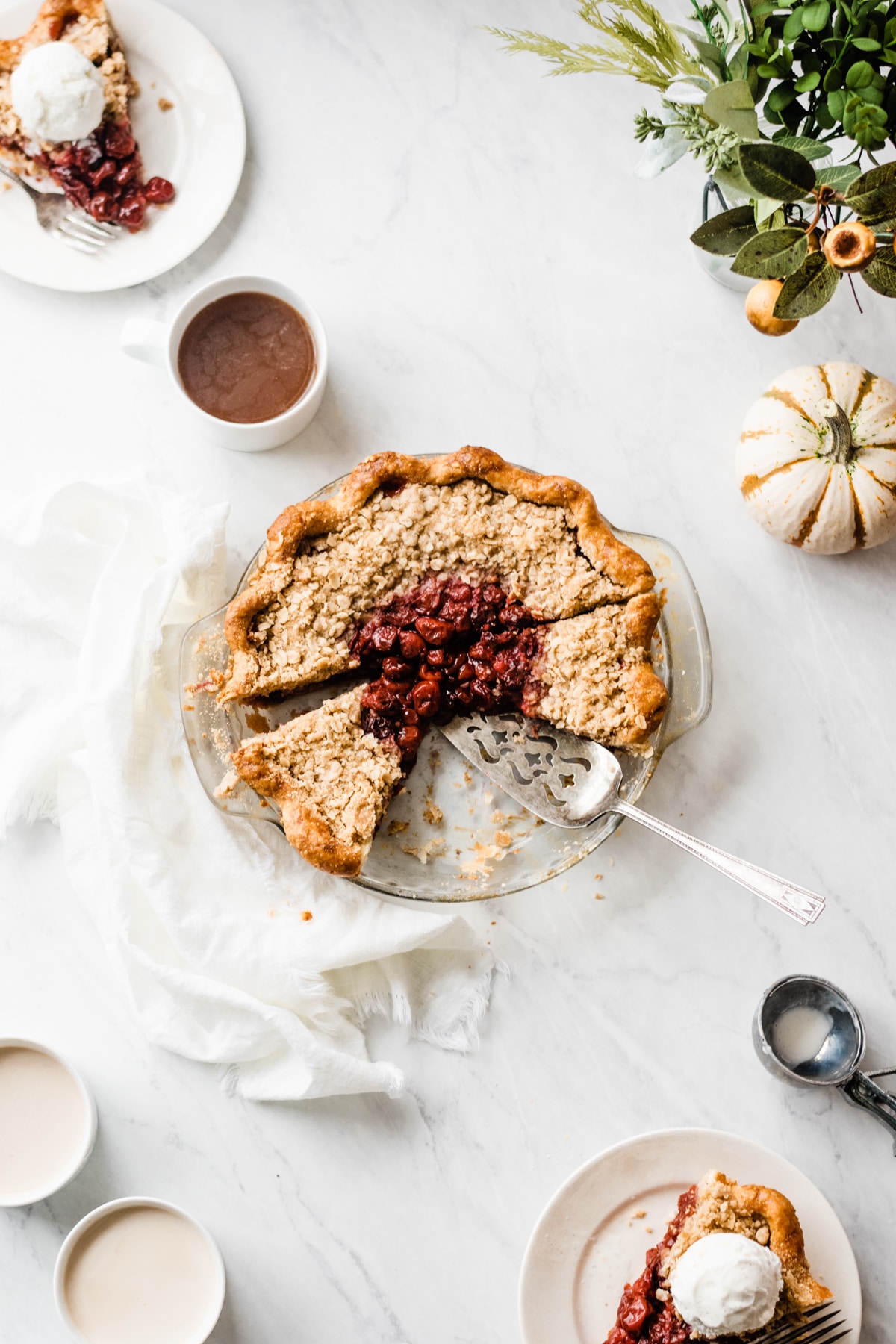 Bourbon Cherry Pie
Bourbon Cherry Pie is here and it is filled with a delicious, sweet (but not too sweet), easy homemade cherry filling that's spiked with a bit of bourbon. The crumble topping is super simple – and it shows off the beautiful cherry filling! Serve with a heap of vanilla ice cream. This pie is INSANELY delicious!
Bourbon Cherry Pie with Crumble Topping via Blue Bowl Recipes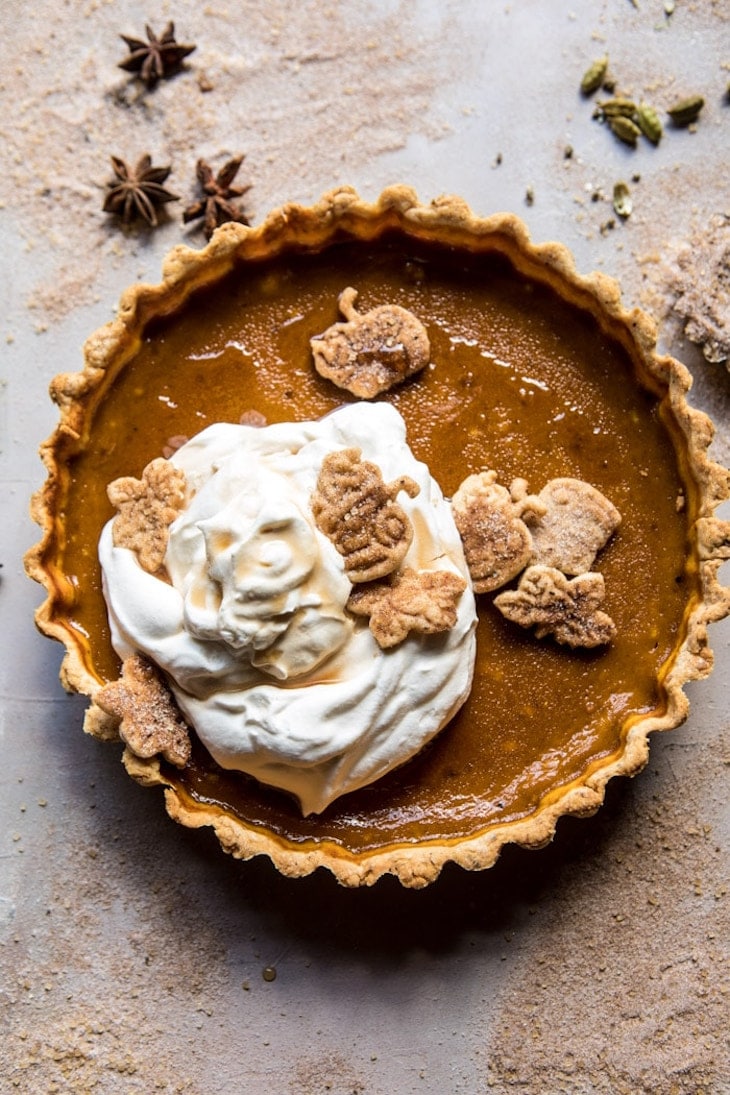 Chai Pumpkin Pie
A slice of this Chai Pumpkin Pie with Maple Whipped Cream is pure heaven. The pie is loaded with all my favorite pumpkin and chai flavors, perfectly sweet, and lusciously creamy.
Chai Pumpkin Pie with Maple Whipped Cream via Half Baked Harvest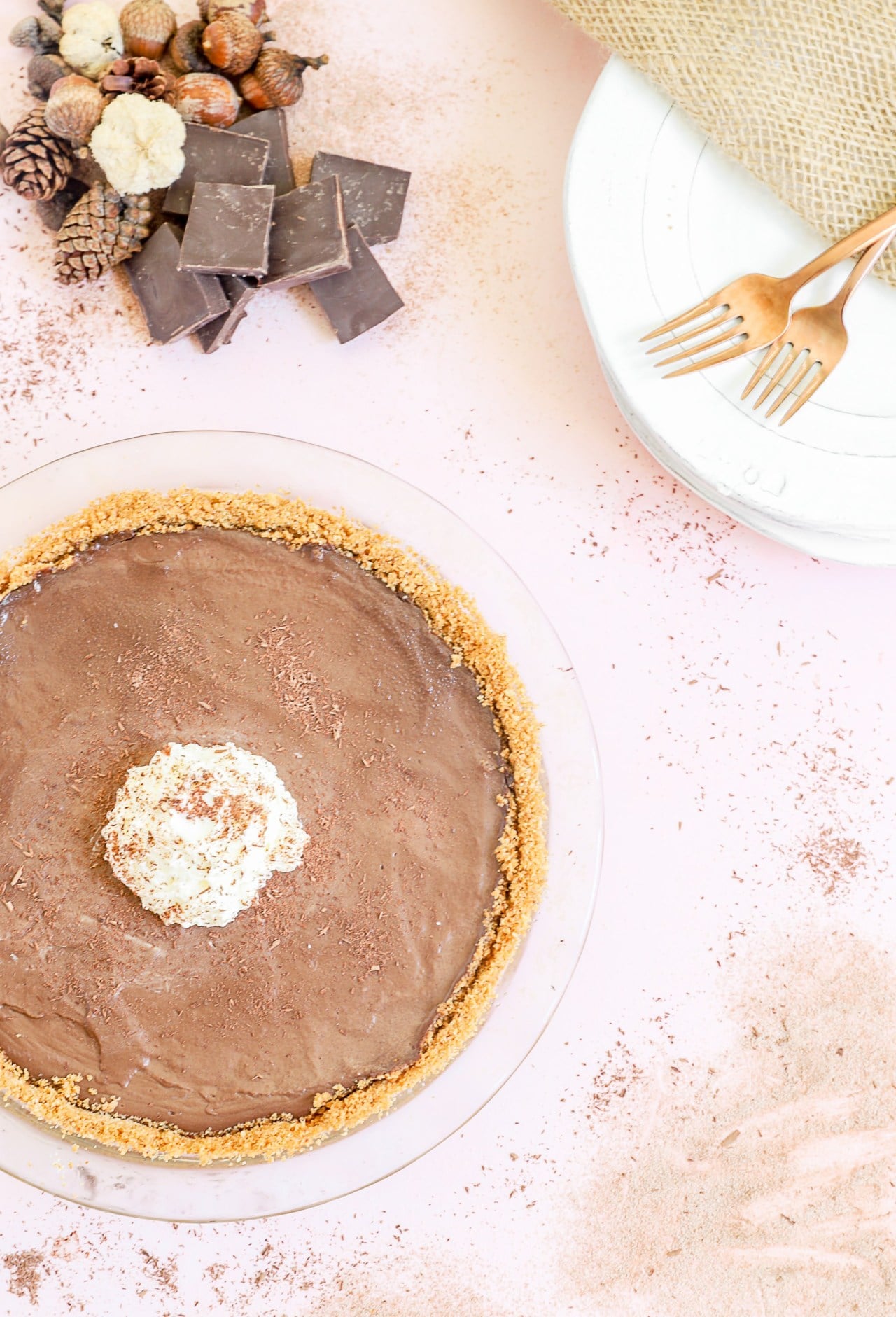 Chocolate Cream Pie
This Chocolate Cream Pie is creamy dreamy made with a no-bake rich chocolate filling inside a pumpkin spiced graham cracker crust.
Chocolate Cream Pie with Spiced Pumpkin Graham Crust via Sprinkles and Sea Salt
Top Tips For Thanksgiving Pies
For the crust use COLD ingredients
Plenty of liquid– the drier the dough, the more it will crack
Mix by hand. A food processor often over-works dough.
Bake plain crusts or filled pies in a hot oven to set the crust's structure
Check Out These Other Great Thanksgiving Ideas And Tips
Have you tried any of these Thanksgiving pies? I'd love to hear from you in the comments below!