Iceland is a must-visit destination! Also, you should do it sooner than later as so much of the landscape is changing up there rapidly. Keep reading for our guide to Iceland!
(The post is sponsored by HotelTonight, an app that we use for booking hotels when we travel and absolutely love. Use it to plan ahead or book last minute on a whim! This trip is the fourth in our series of 12 trips in 12 months!)
If we're being honest, Iceland was not necessarily at the top of my travel list. Did it look interesting? Sure! Beautiful? Definitely! But I had also heard that food wasn't that great (myth!) and did I mention I hate being cold? The name of the destination literally includes the word ice. Here's the thing: My very wise friend Janet used to say that low expectations equal high joy and maybe that's actually the most well kept secret to having the best trip of your life, because Iceland was truly incredible in every way! We had the best time and I would go back in heartbeat. Ready for the details? Here's the recap and our full Guide to Iceland: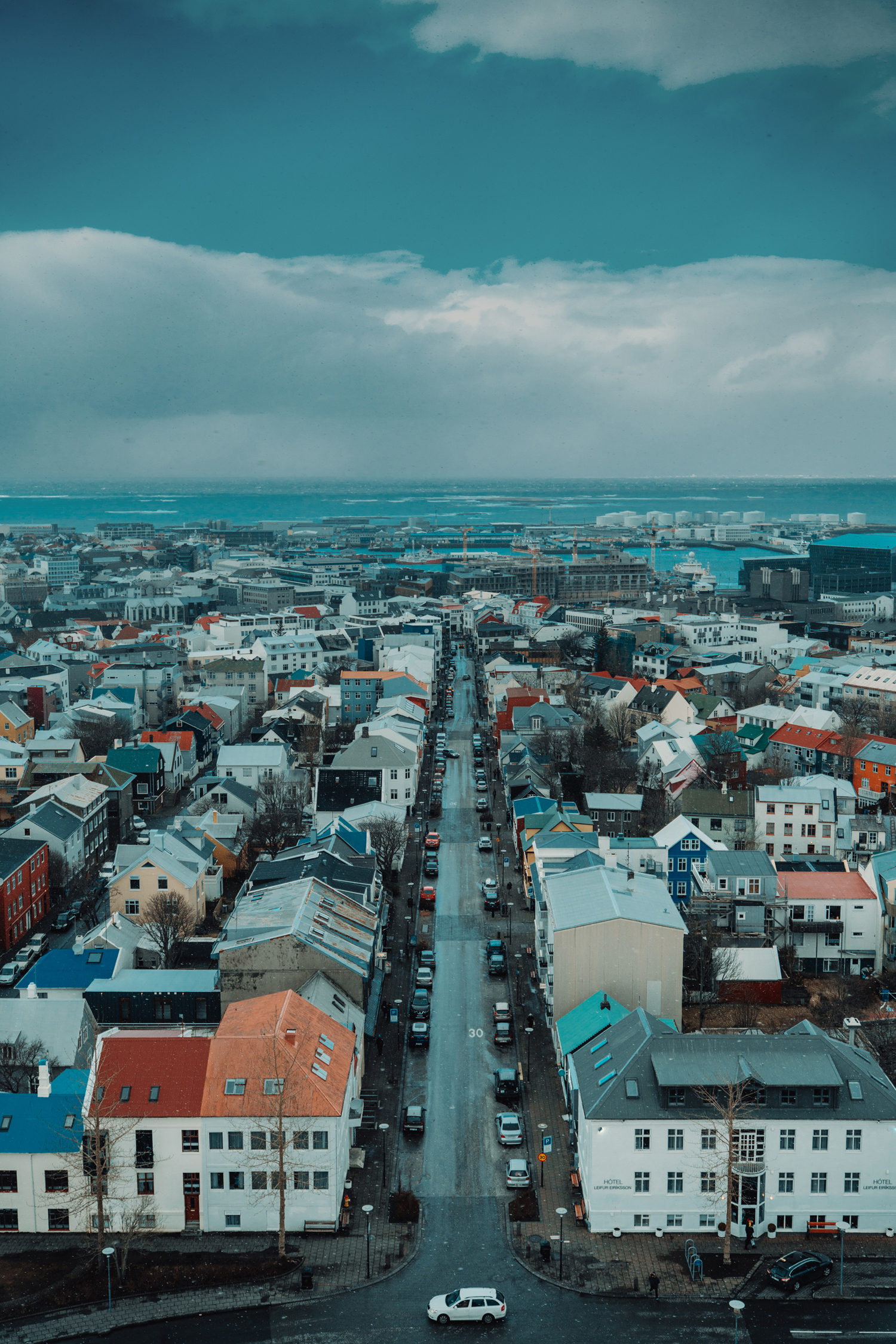 We flew into Keflavik Airport which is the main international airport for Reykjavik and located about 45 minutes outside of the city. (We flew British Airways on the way there—Austin to London to Reykjavik-- and Delta on the way home—Reykjavik to New York to Austin) We rented our car through Blue Car Rental and would totally recommend them. We also included a wifi hotspot with our car rental for $12/day with unlimited use which was so key! Even in the worst snowstorm we always had wifi which was great when we were trying to navigate our way around the island and also great because my cell didn't work at all there. (Aaron's was fine and we have the exact same plan/provider. It was so weird.)
We landed in the afternoon and spent our first night at Hotel Exeter by Keahotels which we booked through HotelTonight. This is our fourth trip booking through the app and I am in love with the streamlined process. I regularly save hotels to my favorites if I know we might be traveling to that city some time soon, so when I go in to book our hotel all I do is click into my favorites, add our dates and select the hotel I want to book. My credit card is already on file through the HotelTonight app and it's such a quick process. Also, I have been known to choose the destination based on the hotel on occasion, so I totally love doing a regular scroll for hotels that are my style. Every time you book with the app you earn points that can lead to upgrades and extra amenities, so if you're like me and like to stay at boutique hotels you can still earn points without having to stay with a major hotel chain every time. (When we checked back into Hotel Exeter later that week, they had upgraded our room from a Deluxe Room to a Junior Suite!)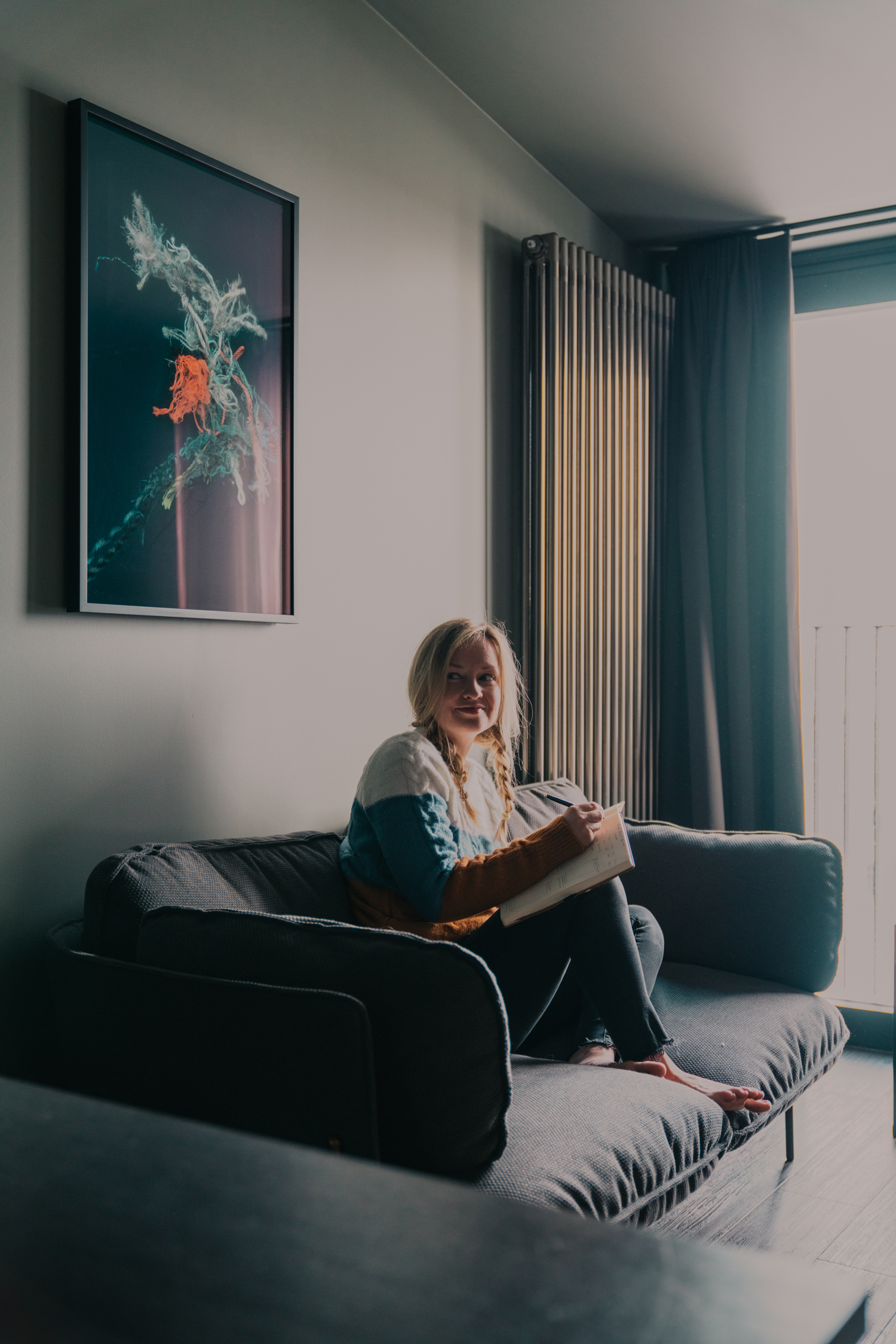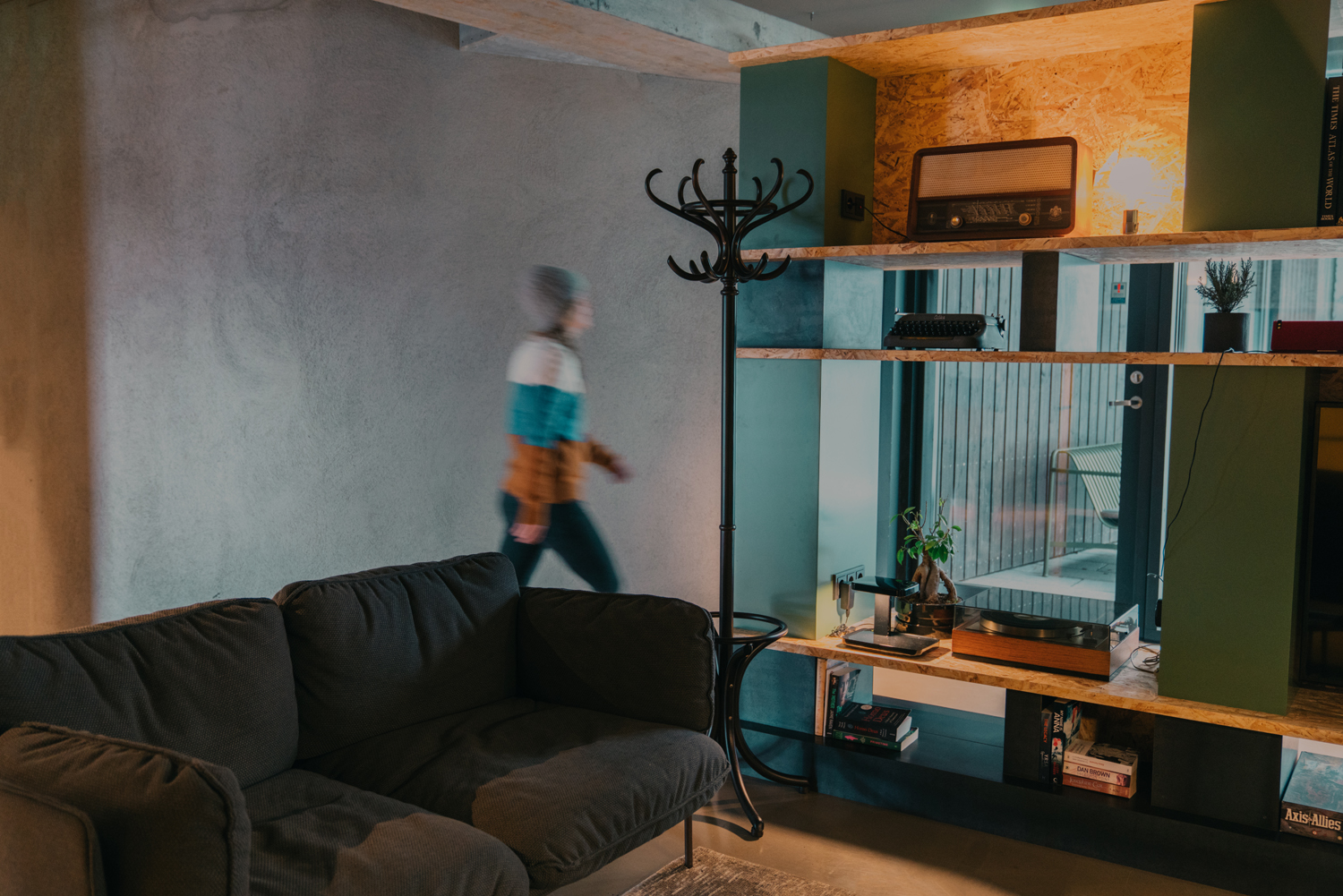 Guide to Iceland- When to Go? Spring vs. Summer vs. Fall:
We decided to go in the spring because the daylight hours are pretty normal that time of year- 12-13 hours of daylight, and you can still hike the glaciers and do the ice cave tours- they start melting at the end of March. Plus, the chance of seeing the Northern Lights was super enticing. (Spoiler: we didn't see them.) I would imagine fall to be similar weather and apparently the best time for seeing the lights is October, according to locals. The upside to going in the summer is that the weather would have been warmer and we could have more comfortably strolled through Reykjavik. However, it never gets fully dark in the summer which I think would be so bizarre! I hate being cold too much to even entertain the idea of going in the winter, plus you only get 3-4 hours of daylight some months.
Guide to Iceland- What to Wear:
Dress warm and with layers and, for the love, please pack waterproof clothing! Waterproof clothing and shoes are SO IMPORTANT! Maybe it's not this way in the summer, but there was so much rain and snow and we saw people just drenched in jeans from the waterfalls or rain and they looked miserable. (Or maybe I was projecting on them how I would have been feeling if I were sopping wet and cold!) We both packed jackets from Canada Goose that were so warm we actually had to unzip them at times, even in the cold temps. They were such a game changer for this trip. We have been thinking about buying them for a long time, but they aren't cheap. We finally decided to go for it this trip and are both so glad we did. We will have them forever and they will make those cold winter ski trips and future trips back to Iceland so much more comfortable! (Did I mention yet that I hate being cold?!) This is mine and this is Aaron's.
Guide to Iceland- How We Made Our Itinerary:
A lot of generous friends sent us their recommendations. We were flying in on Sunday afternoon and flying out early Friday morning so we essentially had four full days. Iceland is a HUGE island so we knew going in that there would be a lot of driving and we would have to prioritize what we really wanted to do. One night we both sat in bed with our computers and went landmark by landmark through the list of recommendations and decided what we really wanted to do and were super excited about and vetoed everything else. Then I plugged in all of these destinations into a map and created our daily itinerary from there.
Guide to Iceland Day 1:
We checked out of Hotel Exeter this morning and started our journey down the south coast of Iceland. The weather was super rainy and honestly kind of a bummer, but what can you do? We were so excited to be there.
Our first destination, Seljalandsfoss, was an hour and 45 minute drive from Reykjavik. There's a big parking lot and you have to pay to park. There were tons of people and tour busses. It was cool, but we also felt like we have seen a lot of waterfalls—Hawaii, Oregon, Yosemite—and this one wasn't mind blowing. It feels sacrilegious to say that, but that was honestly our summation of the two waterfalls we stopped at while in Iceland. We passed others along the road side in the wild, never stopping but those were almost more breathtaking because they would seemingly appear out of nowhere and were undisturbed by tourists and parking lots.
We continued on another 25 or so minutes to our second waterfall, Skógafoss Waterfall. Similar situation with the parking, but I don't think we had to pay here. This one was cooler to me than the first. There was a big staircase you could hike up for this really pretty vantage point of the whole valley below. When we came back down we walked up super close to the falls. After all, we were already so wet from the rain and it was really cool to hear and feel the sheer power coming from the water.
Both waterfalls have restroom facilities and even snacks. We were worried about finding things like bathrooms and gas stations when we needed them but it wasn't a problem. I would just say that if you pass a gas station and are at half a tank or less, go ahead and fill it up and you will be fine. (Assuming you aren't driving like a crazy 7 miles to the gallon vehicle.)
We bypassed Sólheimajökull glacier because we knew we would be glacier hiking the next day, but if you aren't going all the way to Joksularon on the south coast then you might want to take advantage of this spot.
Instead we drove 25 minutes to the abandoned airplane at Solheimasandur. A US military plane crashed here in 1973. No one was hurt and part of the plane fuselage is still there, lodged into the black lava rocks. It is a pretty bizarre sight but one I would have skipped if Aaron hadn't been so excited. It's an hour walk to the plane each way, but you can also get a shuttle to drive you. (Search 'plane wreck shuttle iceland' and you should get some options.) It's definitely something you don't see every day and photographers seem to love it!
Next we drove 15 minutes and up a steep hillside to Dyrhólaey Lighthouse. I loved this spot! It was so pretty up there and had the most gorgeous vantage points of the craggy coastline. After that, it was a 25-minute drive to Hálsanefshellir Cave and Reynisfjara (black sand) Beach. This was my favorite stop of the day, pouring rain and all! There is a restaurant there where we had lackluster fish and chips but it was warm inside, had clean restrooms, and we were excited for hot food!
We then drove a quick 15 minutes to Vik, where we were staying that night. There are good restaurant options here and a grocery store and coffee shop if you want to bypass the Black Beach Restaurant for dinner.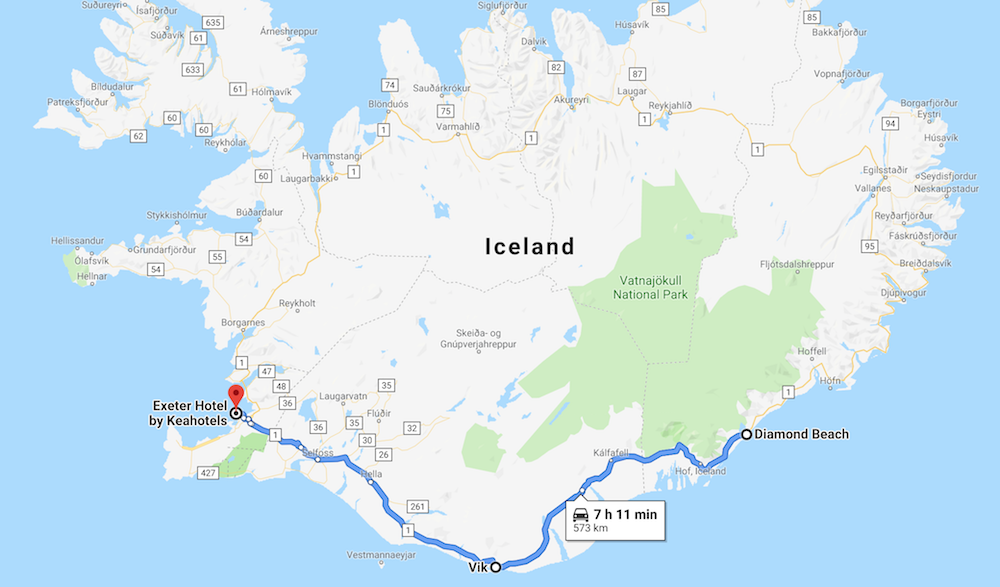 Guide to Iceland Day 2: 
We woke up and left our hotel in Vik at 6:45am to give us ample time to stop for breakfast along the way (most places in Iceland don't open for breakfast until 7:30 or 8) and just in case we hit bad weather. If we had wanted to sleep in we could have driven further the night before and stayed in Hof or another destination closer to Joksularon, but Vik is the largest city with the most amenities on the South Coast (Except maybe Hofn? We didn't get that far.)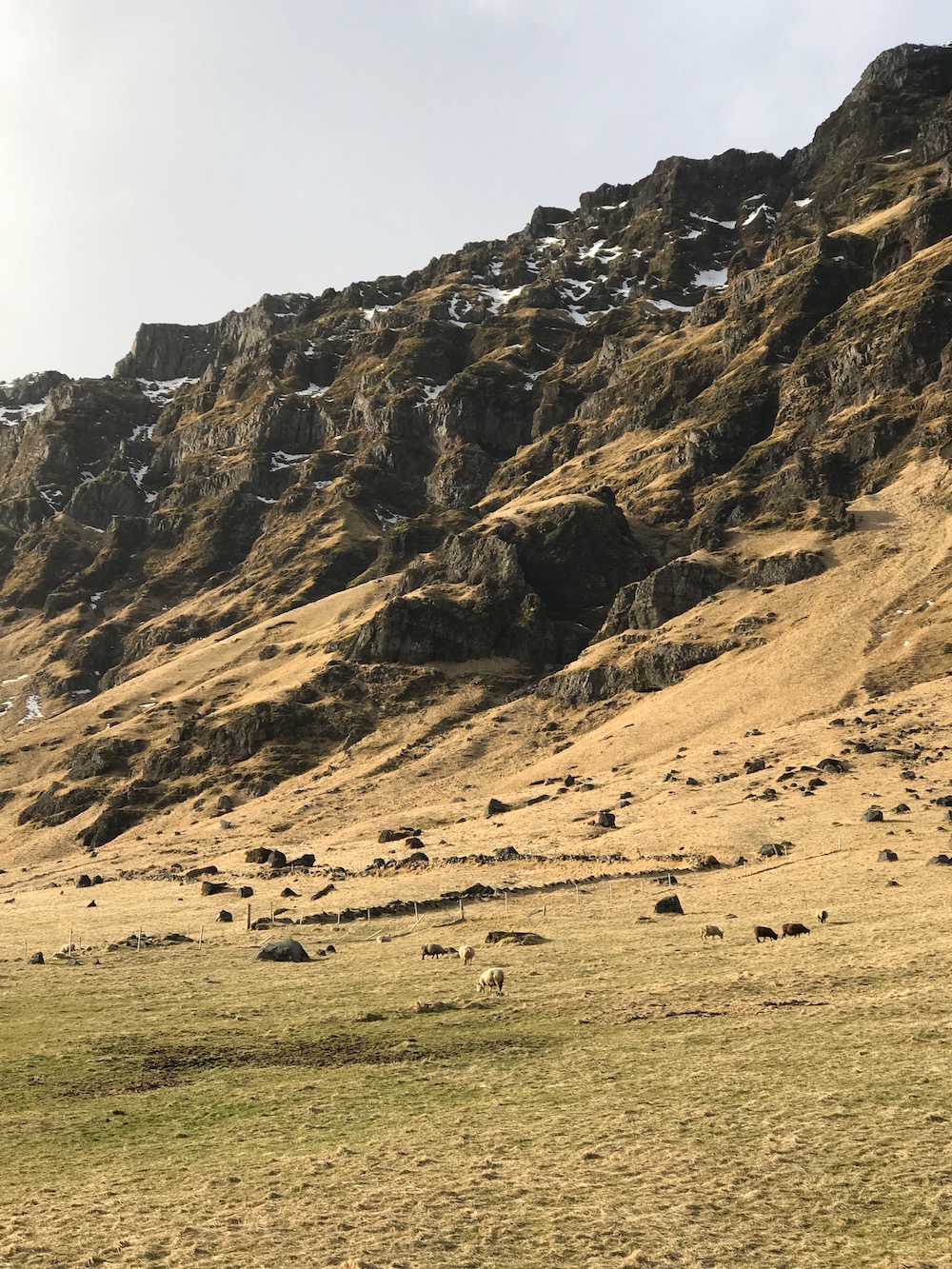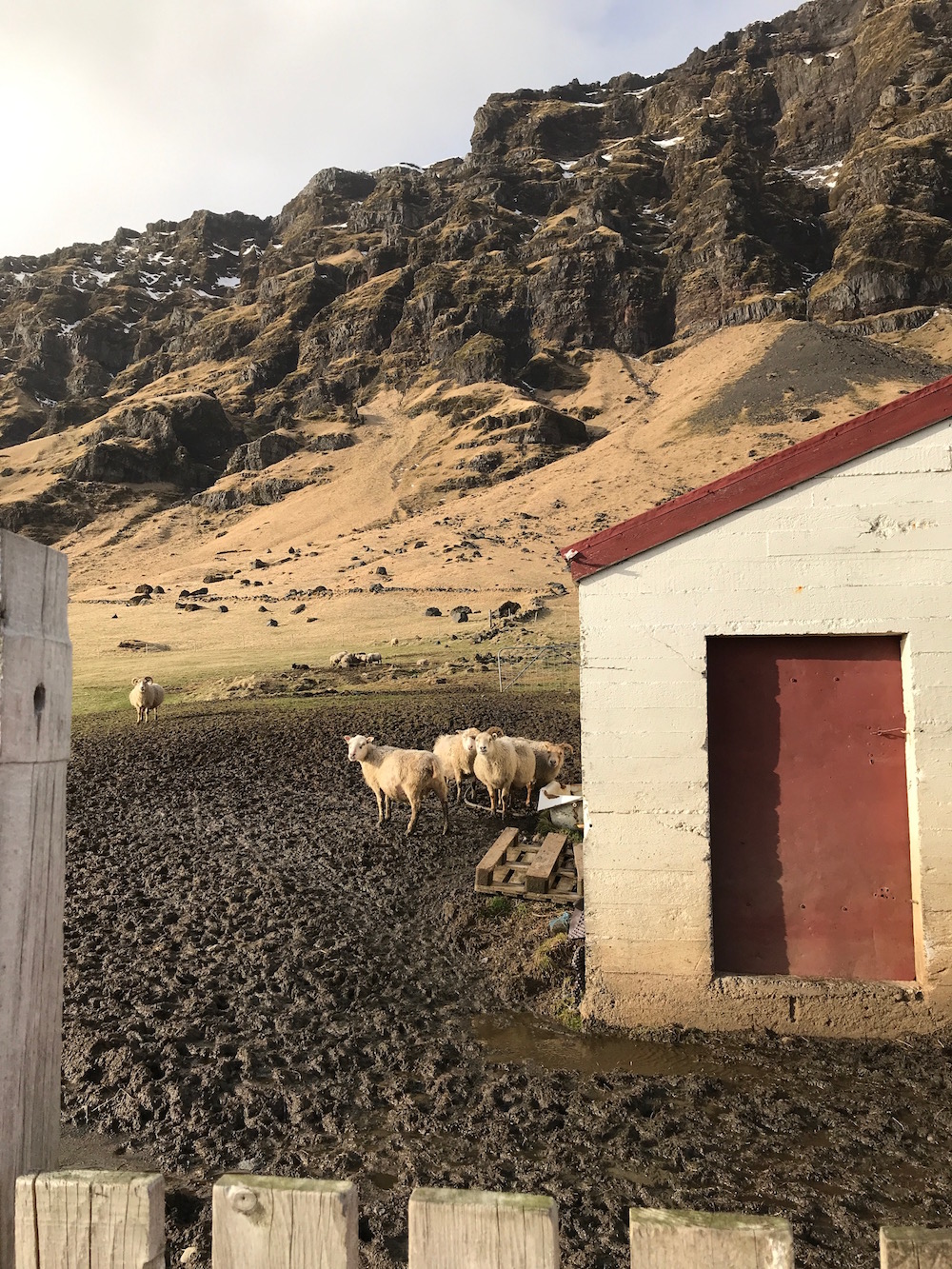 To our utter excitement, it was the most beautiful day! We drove due east as the sun rose right in front of us and passed only three cars the first hour and a half. That drive from Vik to Joksularon was one of the highlights of the whole trip! (It took us about two and a half hours. We also stopped at a small bed and breakfast in Hof to eat about thirty minutes before we got to the lagoon. Most hotel breakfasts in Iceland are pretty basic—lots of cereal, some fruit, toast, hard-boiled eggs, and oatmeal.
We booked our Ice Cave Tour through Blue Iceland and met our guide at the Glacier Lagoon at 9:30am. They supplied us with crampons for our boots and helmets for the caves. The downside of the ice cave tour is that you definitely feel a bit like herded cattle. There are tons of people coming and going through the caves and on the glaciers, but the caves and the glaciers are so incredible that I can't imagine having not done this! Seeing the ice caves and also experiencing the icebergs floating around the lagoon were two of the most surreal experiences. I know it's a long drive, but if you're coming to Iceland, don't skip this! This was a top three Iceland experience for both Aaron and I.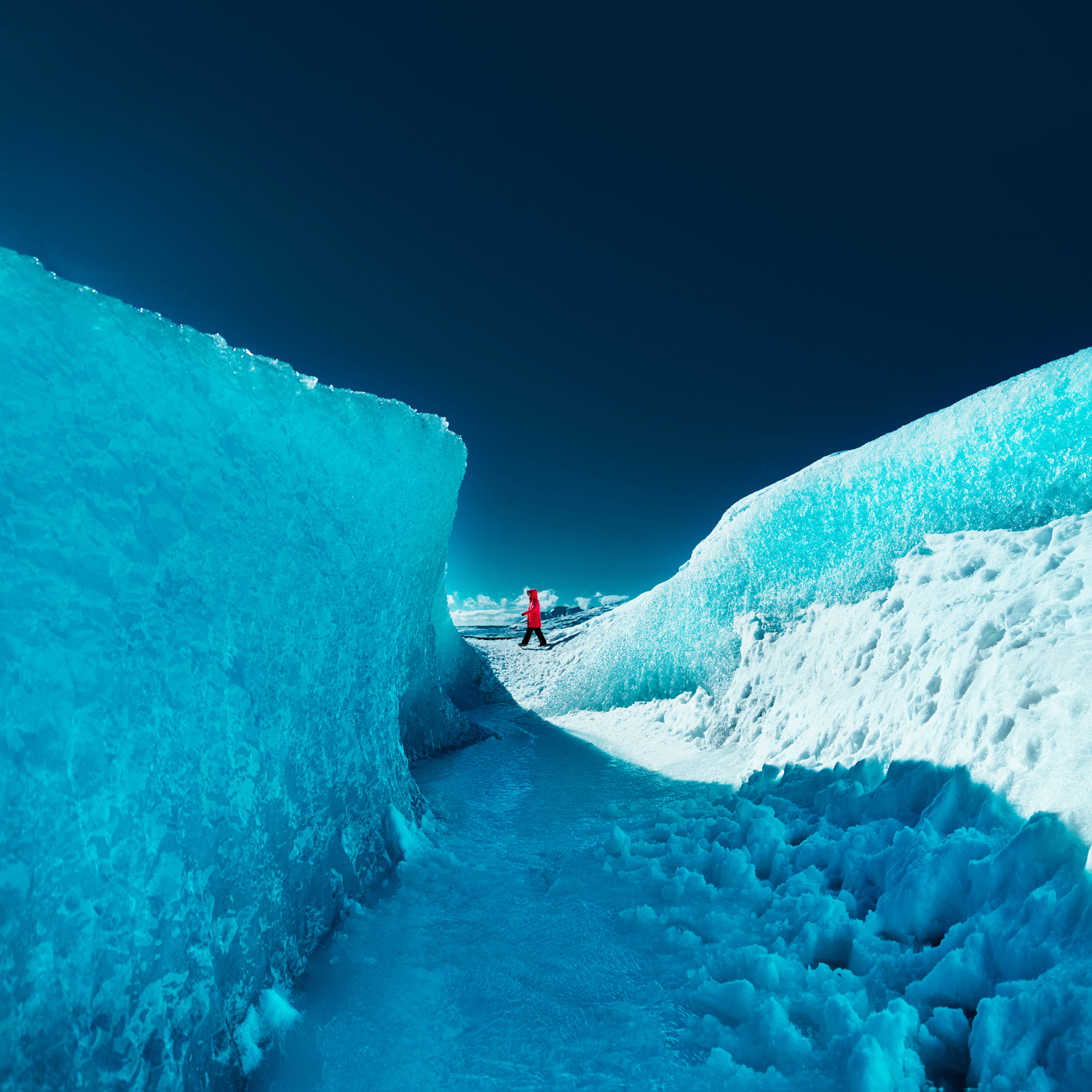 After our tour we ate at the fish and chips truck, Nailed It, that was parked at the lagoon and nail it they did. I had fish and chips four times while in Iceland and this one was my favorite!
After we finished lunch we had a long drive ahead of us—our longest of the whole trip—about 4 hours and 45 minutes. It was long, but so beautiful and the weather was perfect. We stopped to pet horses, visit sheep and grab a coffee in Vik.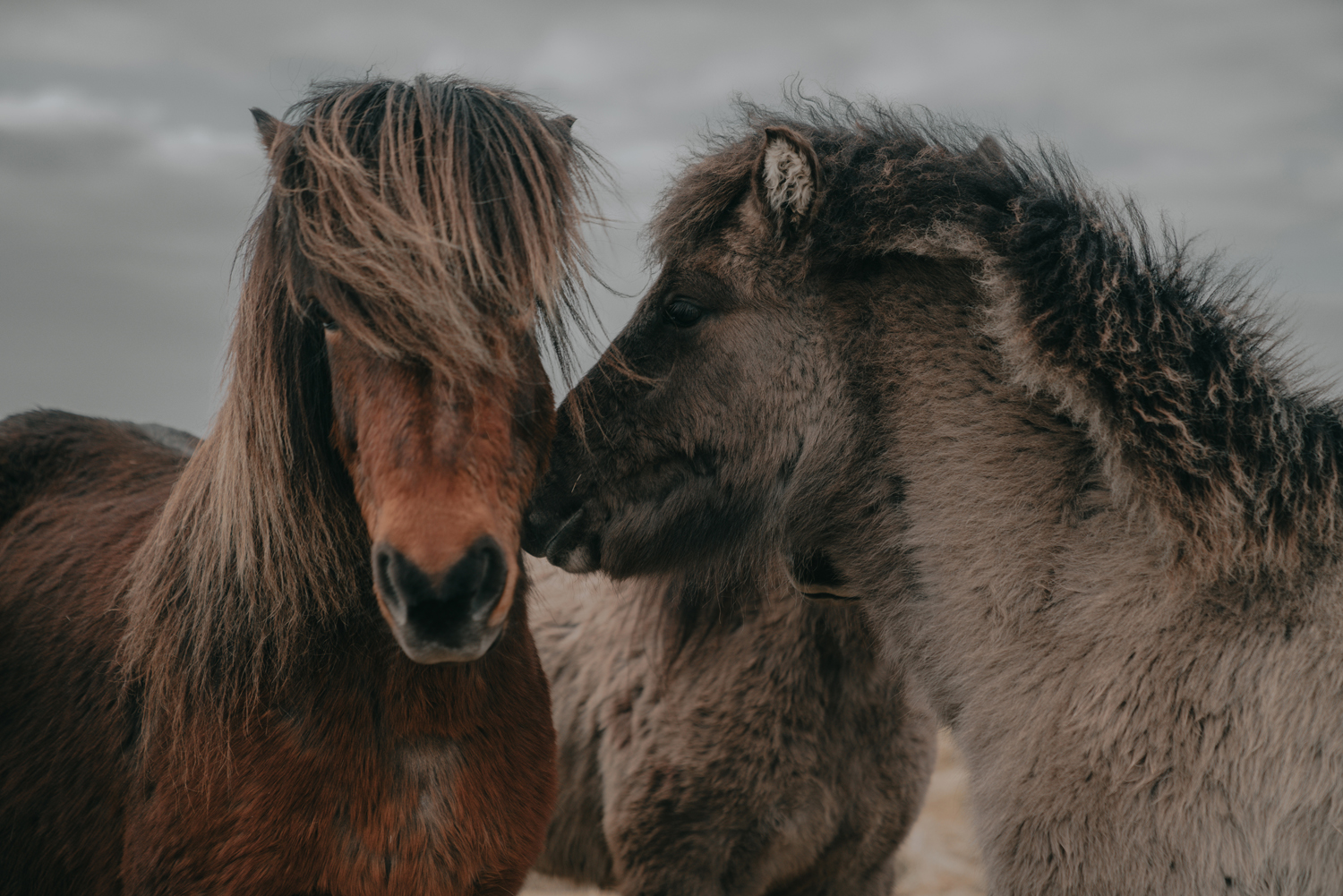 We made it back to Reykjavik around 6pm that night and went straight to Kaffihaus Vesterbaejar for dinner. This was the best meal we had in Iceland! I had this creamy lobster soup and pear salad and Aaron had the burger. All of it was so, so good and the restaurant is adorable. Afterwards, we checked back into Hotel Exeter. Keahotels has a sister hotel in Reykjavik called Sand. The location is much more walkable to things like our favorite coffee shop, bakeries, restaurants and the big church, but the design is not as much our style. It's still so beautiful, just not as much our style which is why we opted to stay at Hotel Exeter, but if you're going in the summer when things are more walkable, definitely check out Sand!
We wouldn't have changed anything about these first two days.
Guide to Iceland Day 3: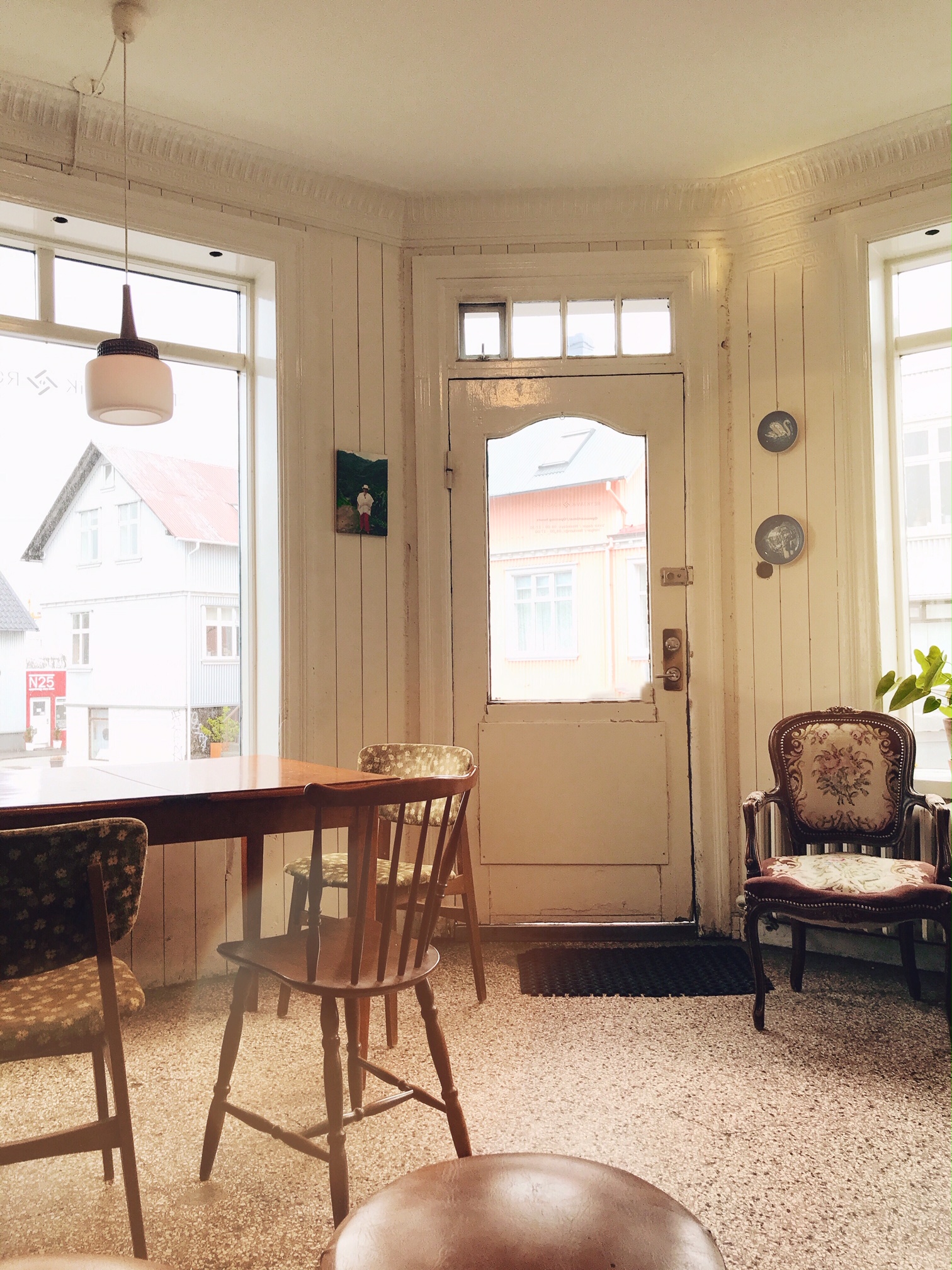 It was so nice to sleep in this morning! We made our way to Reykjavik Roasters for the first great coffee we had in Iceland. (So good, in fact, that we went back that afternoon… and the next morning… and the next afternoon! Ha!) We grabbed croissants and jam for the road and drove to the Blue Lagoon.
This was the highlight of our itinerary going in to our trip and still a top 3 Iceland moment for me. I spent a lot of time contemplating the regular ticket vs. the retreat spa ticket and ended up splurging on the spa ticket and am so glad I did! There's a separate parking lot and check in area—neither are at all busy. You get a private changing room with a shower and lots of amenities.  You also have access to the sauna, steam room, and the ritual experience which includes different scrubs and masks. I think the rain shower in the ritual experience might have made Aaron's top 3 Iceland! You can also access the lagoon from the warm indoors which sounds confusing but so worth it to not have to run sopping wet from the lagoon in 25 degree gusty weather to get warm inside. The lagoon is exactly how you expect it. It's so incredible and totally worth it. We had lunch in the private spa dining room and the food was great!
We drove back to Reykjavik afterwards and checked out Hallgrimskirkja Church. It's super minimal in an interesting way on the inside. The polar opposite of the catholic cathedrals you see in Italy. Our trip was during the Lenten season and there was a tree at the front along with a table of different colored pieces of yarn. Each color signified something like love, support, growth, etc. You could tie on a piece of yarn in honor of a prayer and the church would pray for these things throughout the Lenten season. I tied mine on for a friend and love the idea that 4,000 miles away are a group of people that speak a different language lifting up my friend.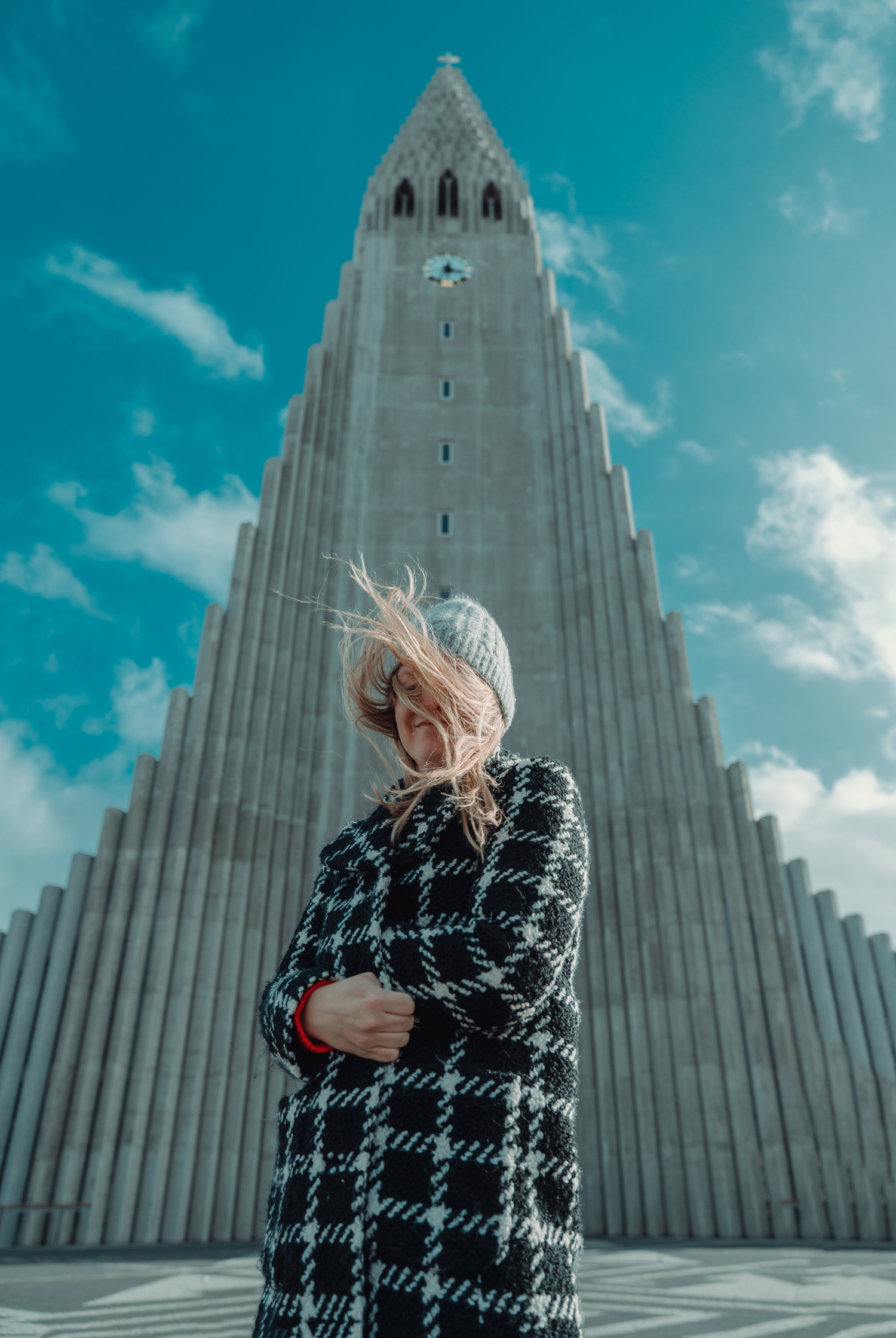 We spent the rest of the day popping into shops like Geysir, grabbing another coffee, sampling the pastries at Braud & Co (the best!) before heading to dinner at Rok—another amazing meal we had that defied everyone's thoughts about the food in Iceland. The plates are served slightly larger than tapas style so we ordered and were able to try six different menu items, all of them really wonderful. (I had another delicious lobster soup!) We walked out of the restaurant and into a crazy snowstorm and empty streets that made us feel like were in a winter wonderland!
Guide to Iceland Day 4: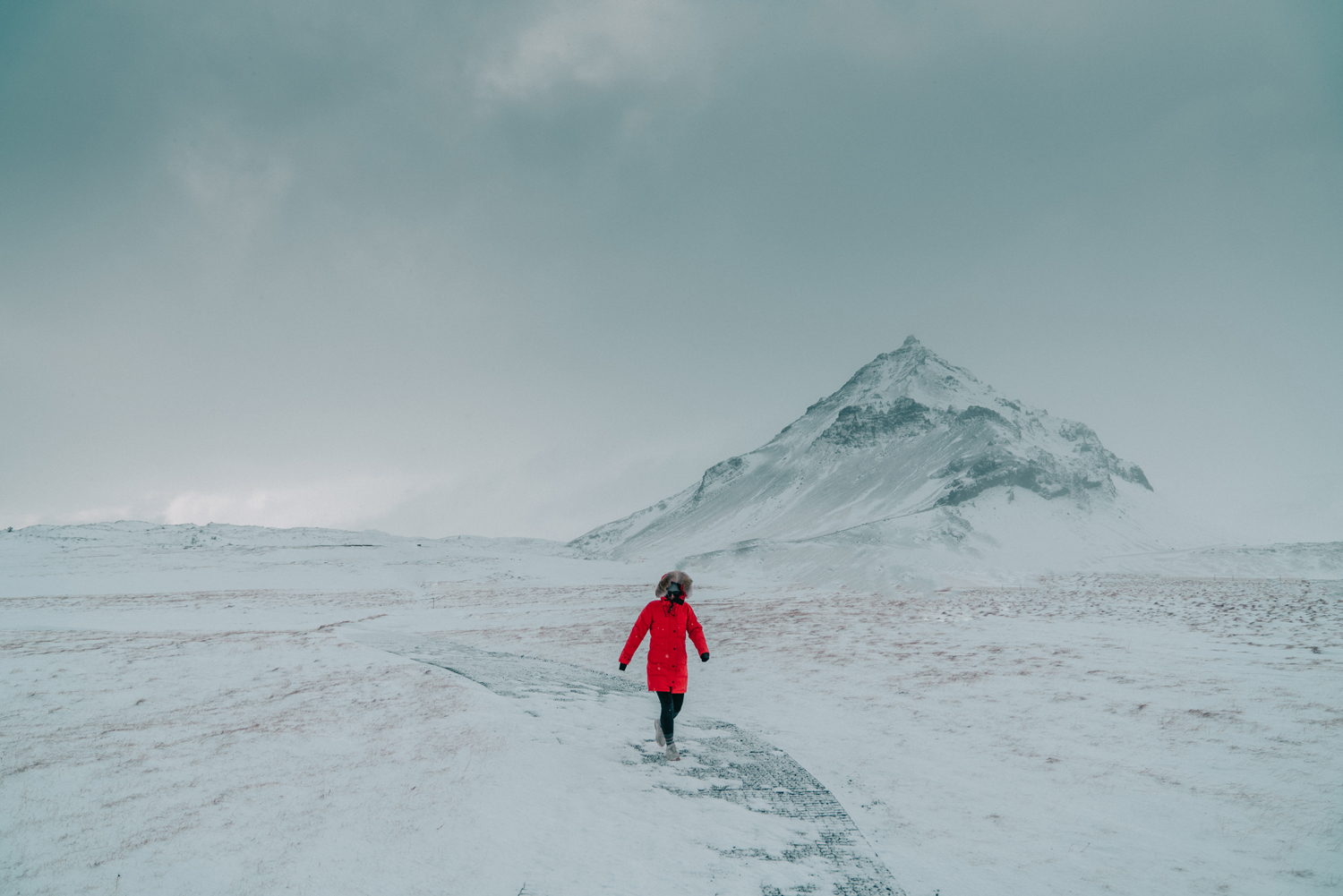 This was an unexpectedly crazy day.
We slept in, grabbed coffee at Reykjavik Roasters to go and had a leisurely breakfast at Bergsson. Recommend! Get the avocado toast with eggs and bacon. Also, side note: I think all of the bread in Iceland is baked from some secret sourdough starter that dates back to the Vikings because every slice we had was SO good. It was snowing off and on all morning, but Aaron is from the east coast and it wasn't causing any problems getting around.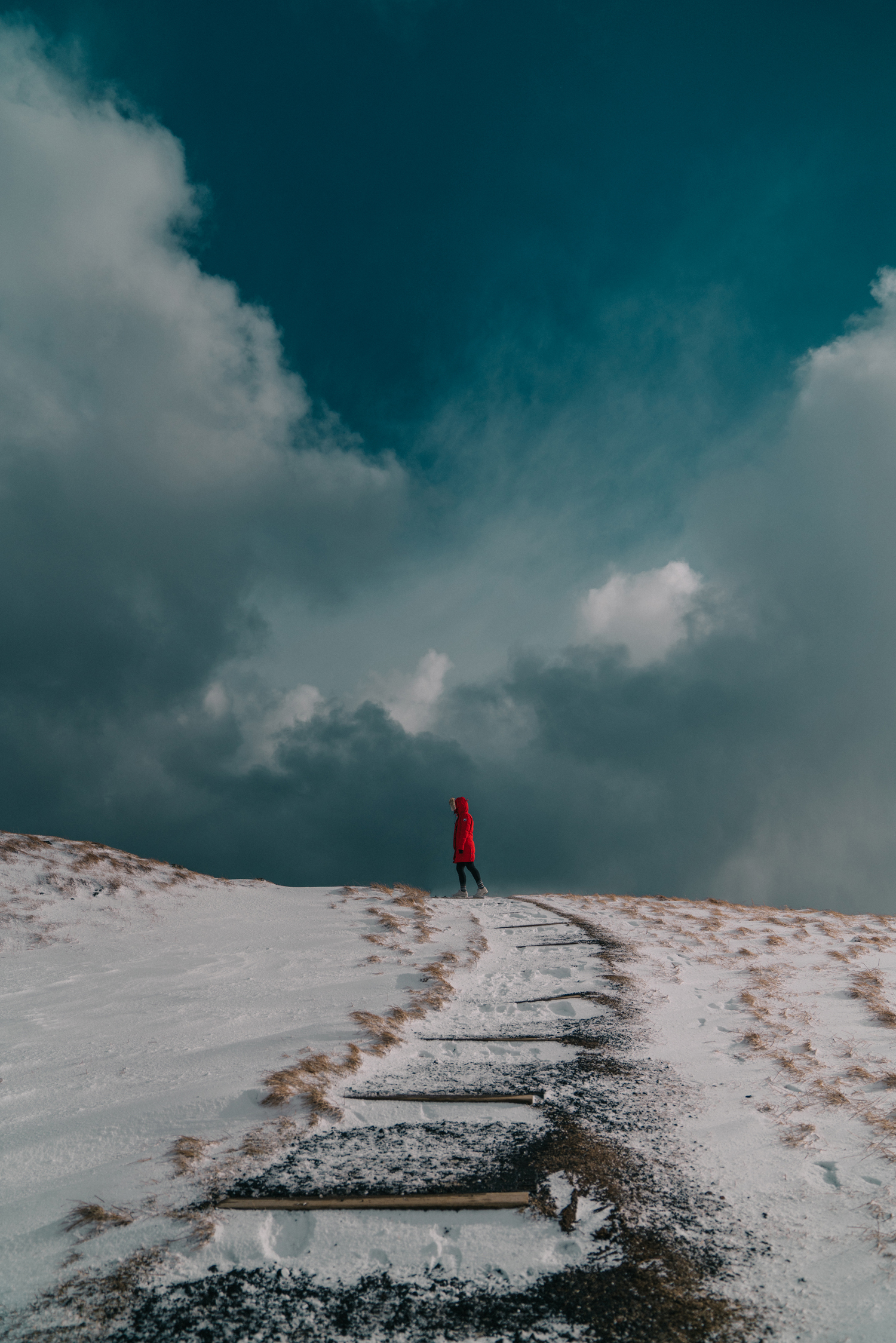 After breakfast, we set out to the north towards the Snæfellsnes Peninsula. Our plan was to visit Stykkisholmur, a picturesque fishing town a little over 2 hours away that was featured in some of the scenes of The Secret Life of Walter Mitty and looked so beautiful. Next we would drive another hour + to the jagged and dramatic coastline of Arnarstapi that includes beautiful stone bridges carved out from the ocean swells and then 20 minutes from there to Budir church, the very beautiful black church that is situated between beautiful snow covered mountains and the coastline.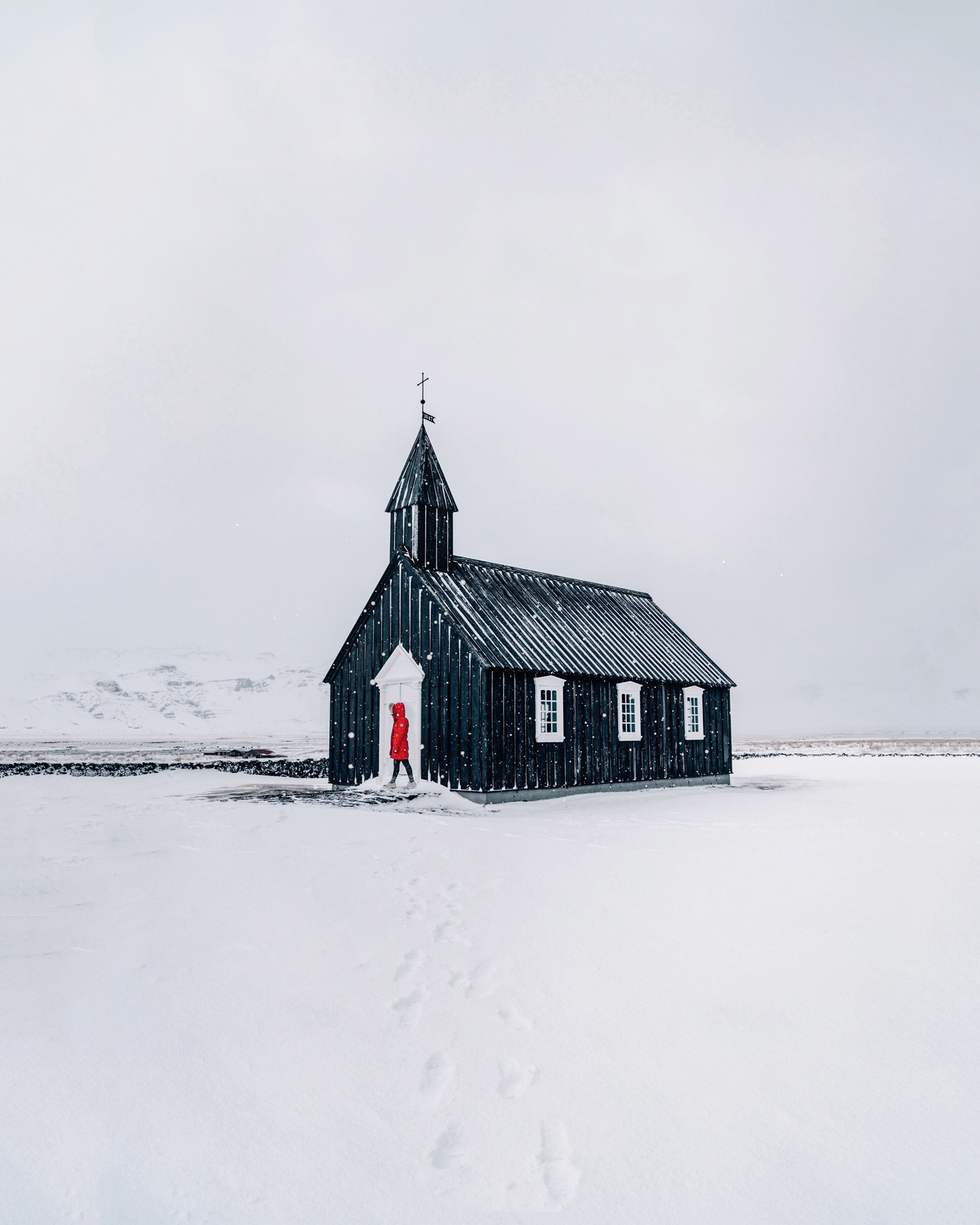 We made it about an hour into our drive when we were hit with some of the scariest snow and howling winds. Everything was covered in snow. The only reason we knew where to go were these yellow sticks that protruded from the snow on either side of the road. They were places every 10-15 feet and sometimes we would have already passed one and still couldn't see the next one coming up because the snow was blowing so thick around us. It's hard to describe, but it was terrifying. At this point we felt like the only way through was forward and kept hoping we would pass it, but it continued pretty non-stop until just before we reached the black church. (We omitted the fishing town and went straight to the church because it was the closest and decided we would evaluate our next move afterwards.)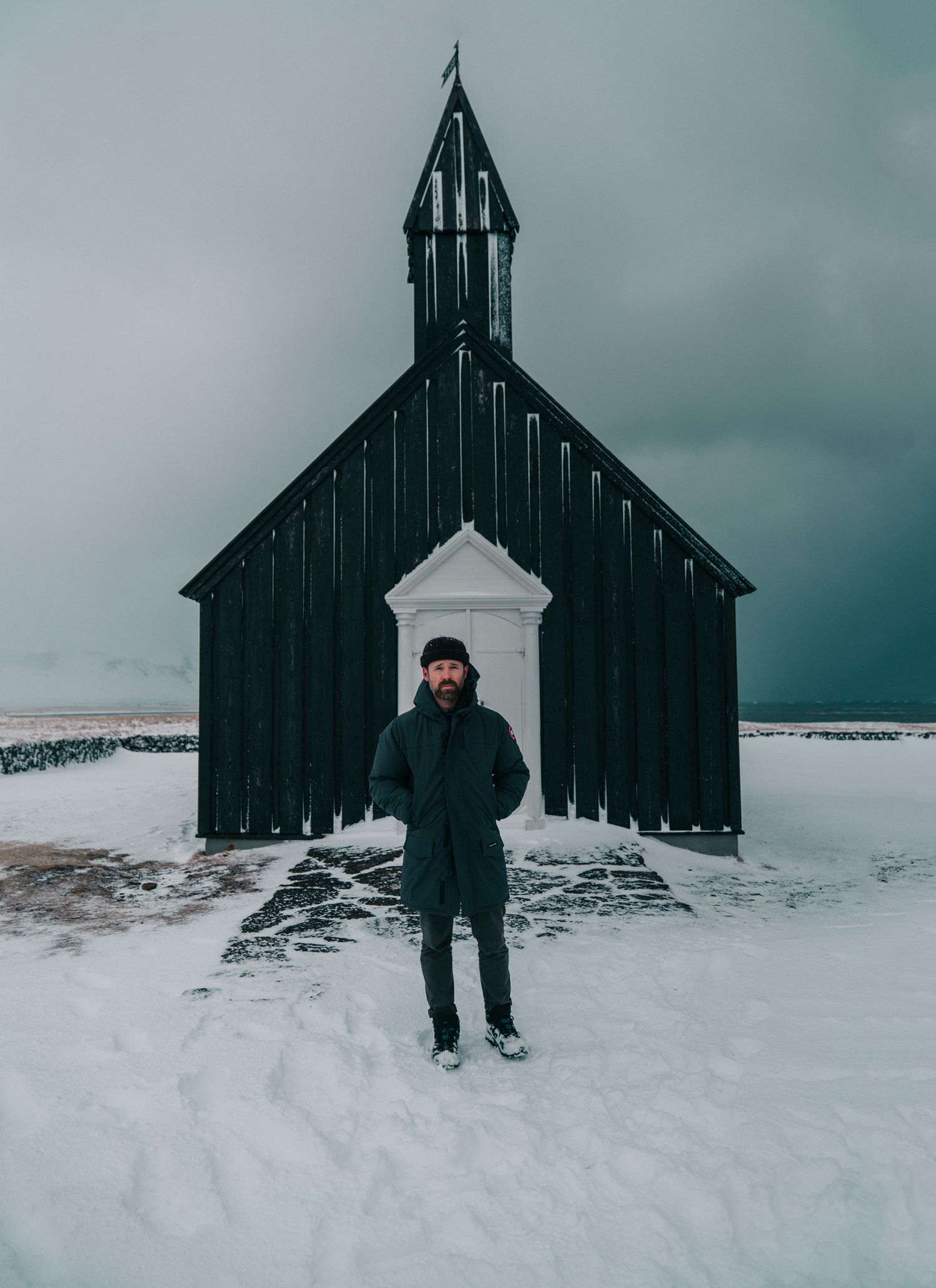 The church was stunning and we frolicked in the snow (see the Iceland highlight on my Instagram stories), literally a 'so grateful we are alive' frolick! Afterwards, we did decide to go 20 more minutes north to Arnarstapi. It was beautiful and while I was at first hesitant, I'm so glad we did. This is such a pretty area and we passed the pretties modern hotels up there that I would totally recommend looking into if you're there.
The drive home was clear and beautiful and not at all like what we drove through on the way there. Every ten minutes we kept saying out loud how grateful we were for the clear weather! The drive was stunning!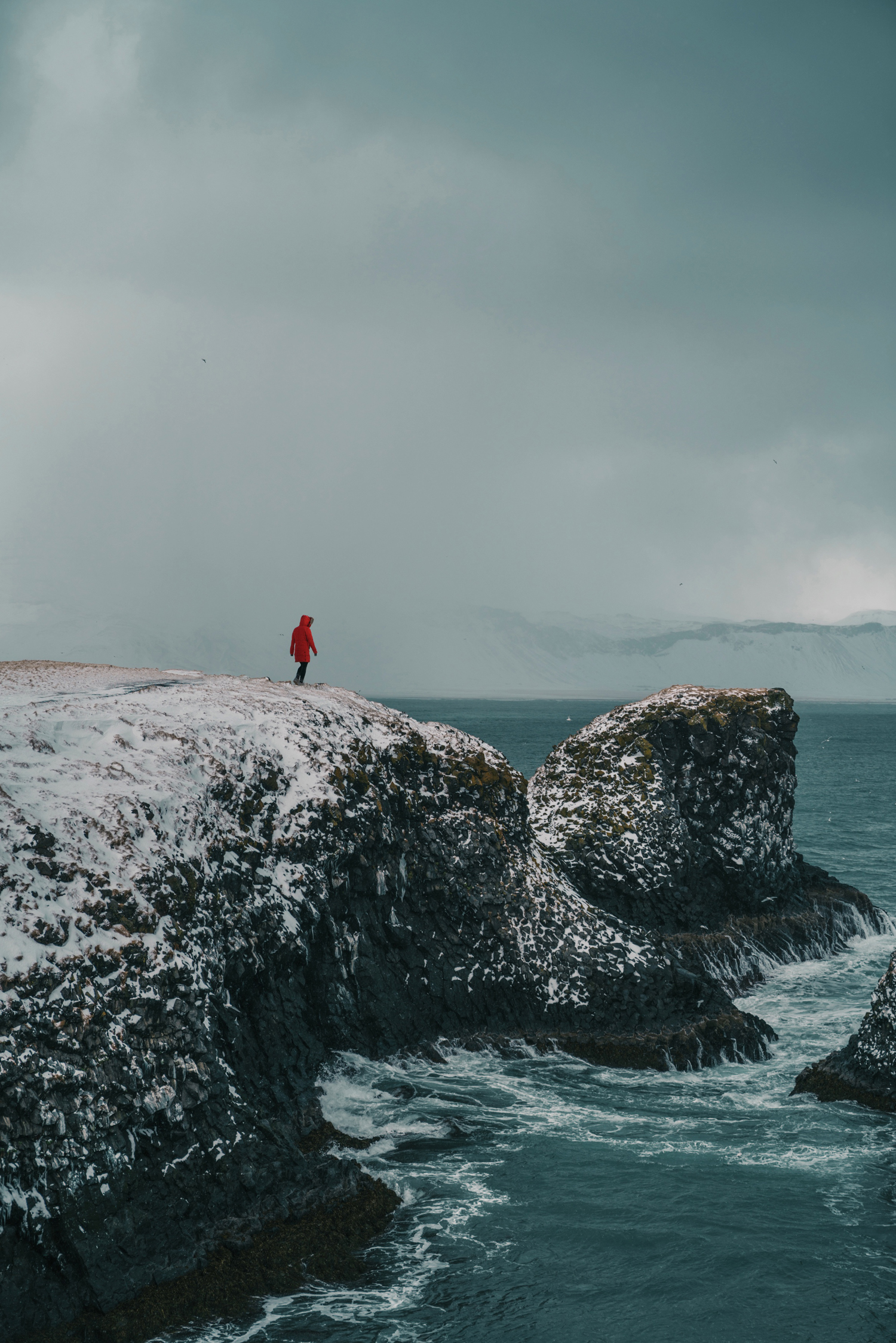 Our itinerary really worked out perfect for us, but one alternate way of doing the same things and driving less would be to spend day 3 instead of 4 up north in the Snaefellsnes Peninsula, stay the night up there then drive to the Blue Lagoon the next day and (if you can afford it) stay the night there and then fly out the next day. The Blue Lagoon is just a 15 minute drive to the airport, so you would be right there.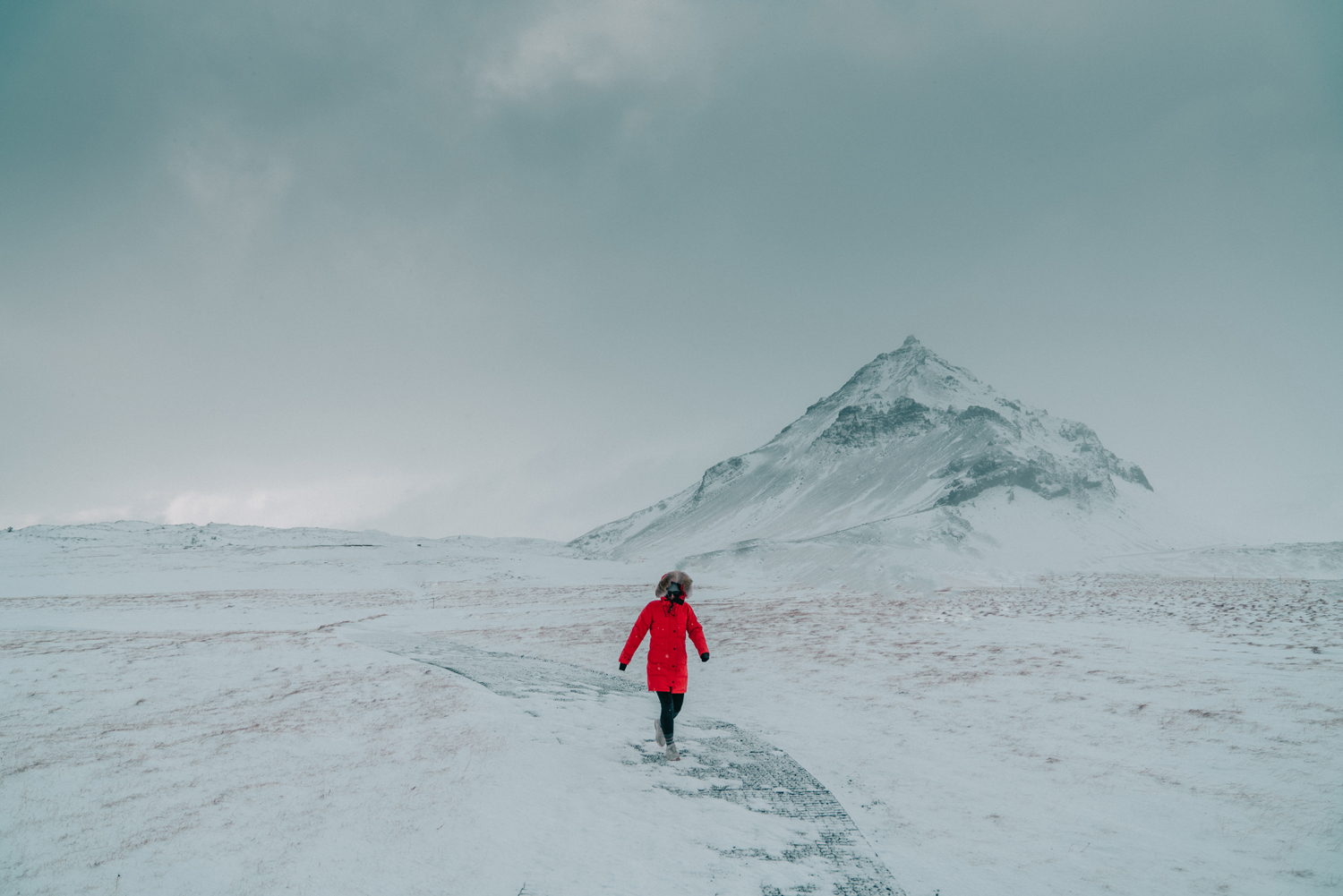 You might notice in this guide to Iceland that we omitted the whole Golden Circle area which is a quite a popular area among most. When we looked at all the things to do there, there wasn't anything that really caught our eye. I would love to know if there is something there that you loved! We will include it in our itinerary for our next trip!
All Photography for our guide to Iceland by Aaron Pinkston