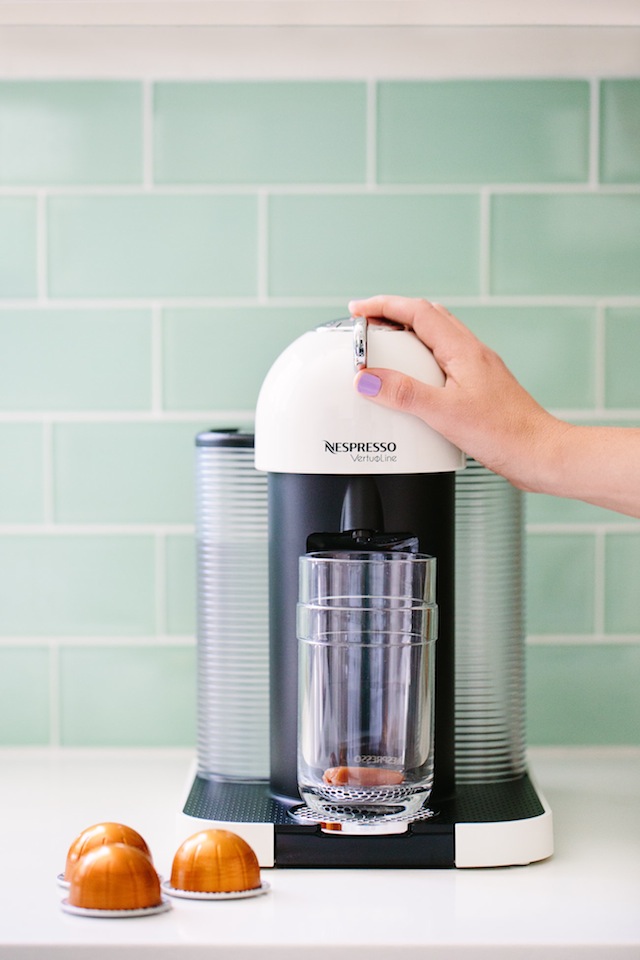 While I'm still in denial that it's Monday already (where did the weekend go?!), I'm super excited to be sharing this Nespresso recipe with you.  I've been drinking Nespresso for over 7 years and swear by their coffee!  It's the best taste of any coffee you can brew at home and I even prefer it to most coffee shops.  Since it's April (and feels like June here in Southern California) it's the perfect time to switch from hot coffee to iced, and this is my favorite way to make it!  To makes thing even sweeter, I'm putting a caramelly sweet spin on this one to celebrate the launch of Nespresso's Caramelizio Grand Cru in their VertuoLine.  (The VertuoLine allows you to brew an entire cup of coffee or shot of espresso.  Both are delicious!)  Ready to learn the secret for perfect iced coffee?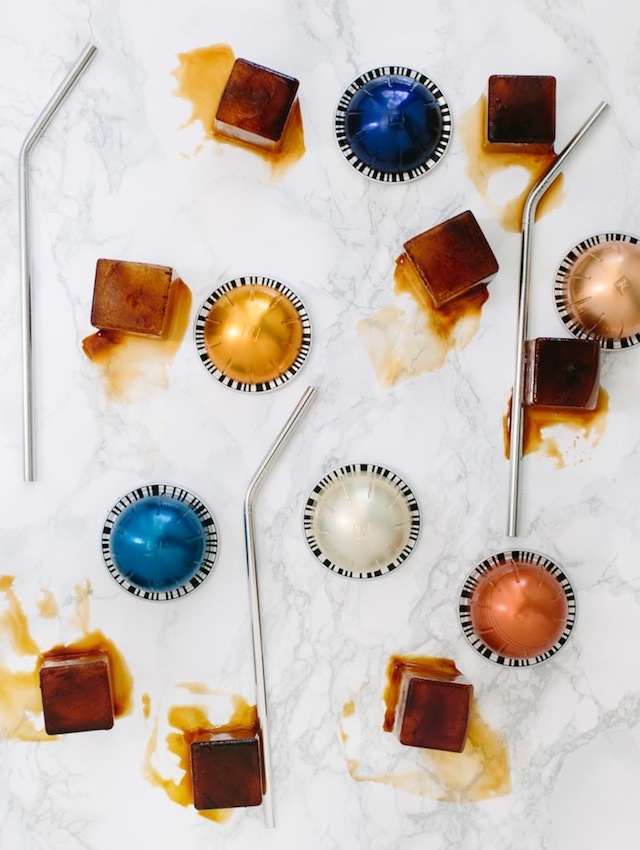 Iced Salted Caramel Nespresso Latte (makes 2)
Ingredients:
2 Nespresso VertuoLine Caramelizio Capsules
2 Tbsp. Hawaiian Coconut Syrup
½ c. milk of your choice
2 Pieces of Salted Caramel Candy
2 Glasses
2 Straws
Coffee Ice Cubes
Regular Ice Cubes
Cocktail Shaker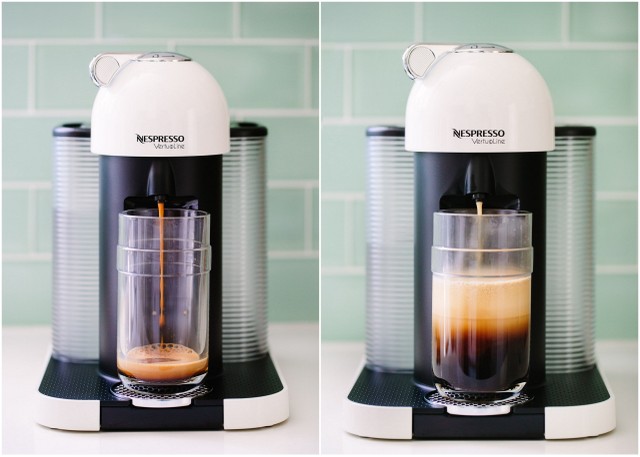 Directions:
Place one piece of salted caramel candy at the bottom of a double walled glass (like this one that we used).  Brew one cup of caramelita coffee (the heat melts the caramel candy perfectly!)  then pour into a cocktail shaker over ice and begin shaking immediately. (Make sure the candy makes it into the cocktail shaker too!) This process cools the coffee off rapidly and prevents the melting of ice which dilutes your coffee.
Next fill a glass with coffee ice cubes and pour your now chilled coffee over them, leaving room for milk.  In a smaller cup, pour one quarter cup milk of your choice and add one tablespoon of coconut syrup and stir until combined.  This adds the perfect amount of sweetness to the drink!  (Although you can always add more if you prefer.)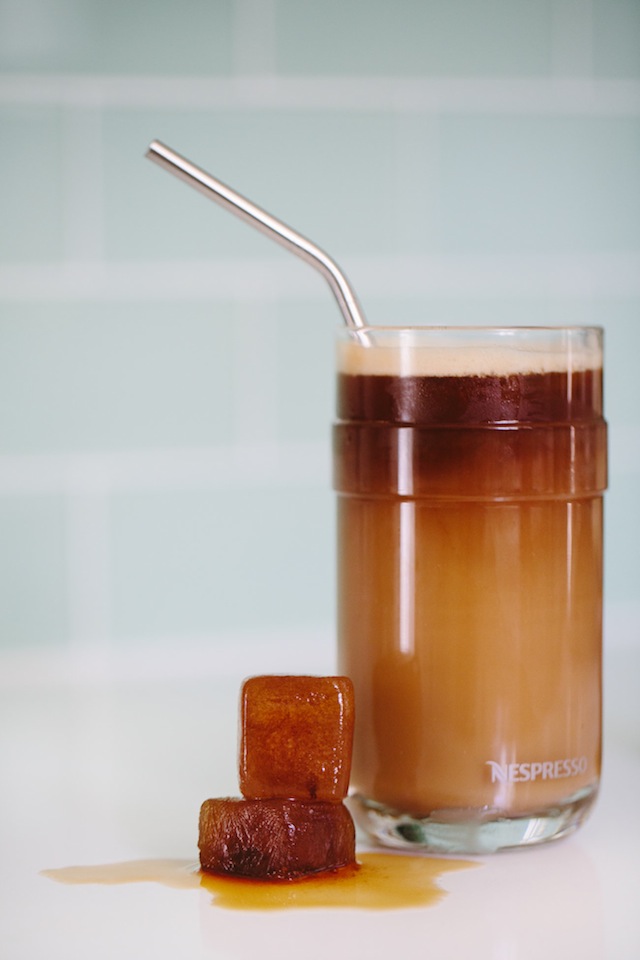 Pour the milk into the cup of coffee and enjoy!  Repeat for a second delicious, icy Nespresso beverage for your friend!
Photography by Mary Costa
Nespresso VertuoLine machine available here.