05/16/2019
Have you ever wondered how to wear cowboy boots? If they're still in style or even comfortable? Keep reading for our complete guide to how to wear and style cowboy boots plus inspiration from our favorite style icons!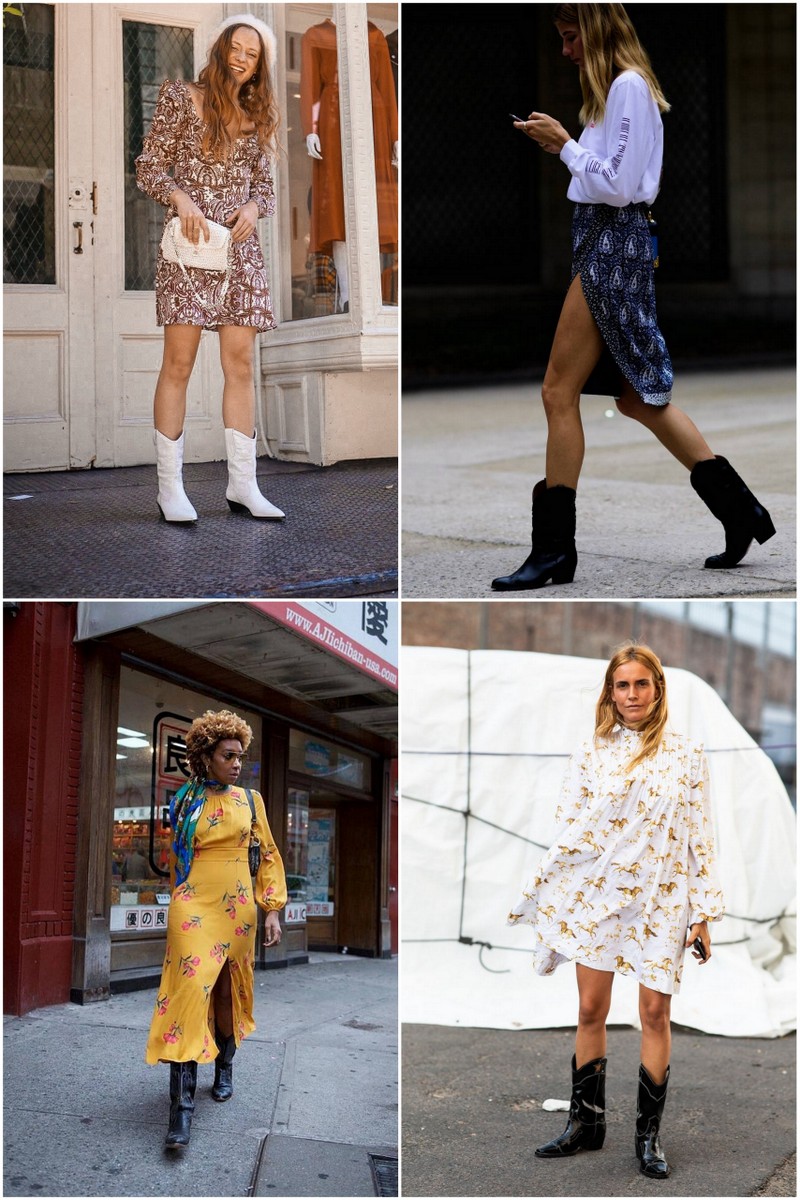 There are a handful of things that a gal can add to her closet and know that they will stand the test of time. The tidal changes of trends will ebb and flow, but these few items will remain a constant. Call me partial, after all I was born in Austin, Texas, but I firmly believe that they great pair of cowboy boots fall into said category of things. They're wildly practical should you find yourself treading through tall grass or riding a horse, but should you not you'll find they're also wildly cool in their own way. Pair them with denim shorts, a long flowy skirt or short summer dress for these warmer months for a look that's way more extra that opting for flip flops or your favorite summer sandal. Keep reading for more cowboy boots and style inspo!
(via Who What Wear)
(via Fashionista)
Are cowboy boots in style?
Yes! Many designers including Fendi and Calvin Klein sent cowboy boots down the runway in for Spring / Summer 2019!
(Chic white boots via Crossroads)
(via Who What Wear)
Are cowboy boots comfortable?
Yes! Look for a boot that fits the widest part of your foot comfortably without being too snug. It's a common misconception that leather boots will stretch. You really want them to fit perfectly from the beginning. Walk around in them. When you walk the boot should no slide up and down on your heel. Look for a footbed with ample support. This will provide shock absorption and make sure you can wear your boots comfortably all day long.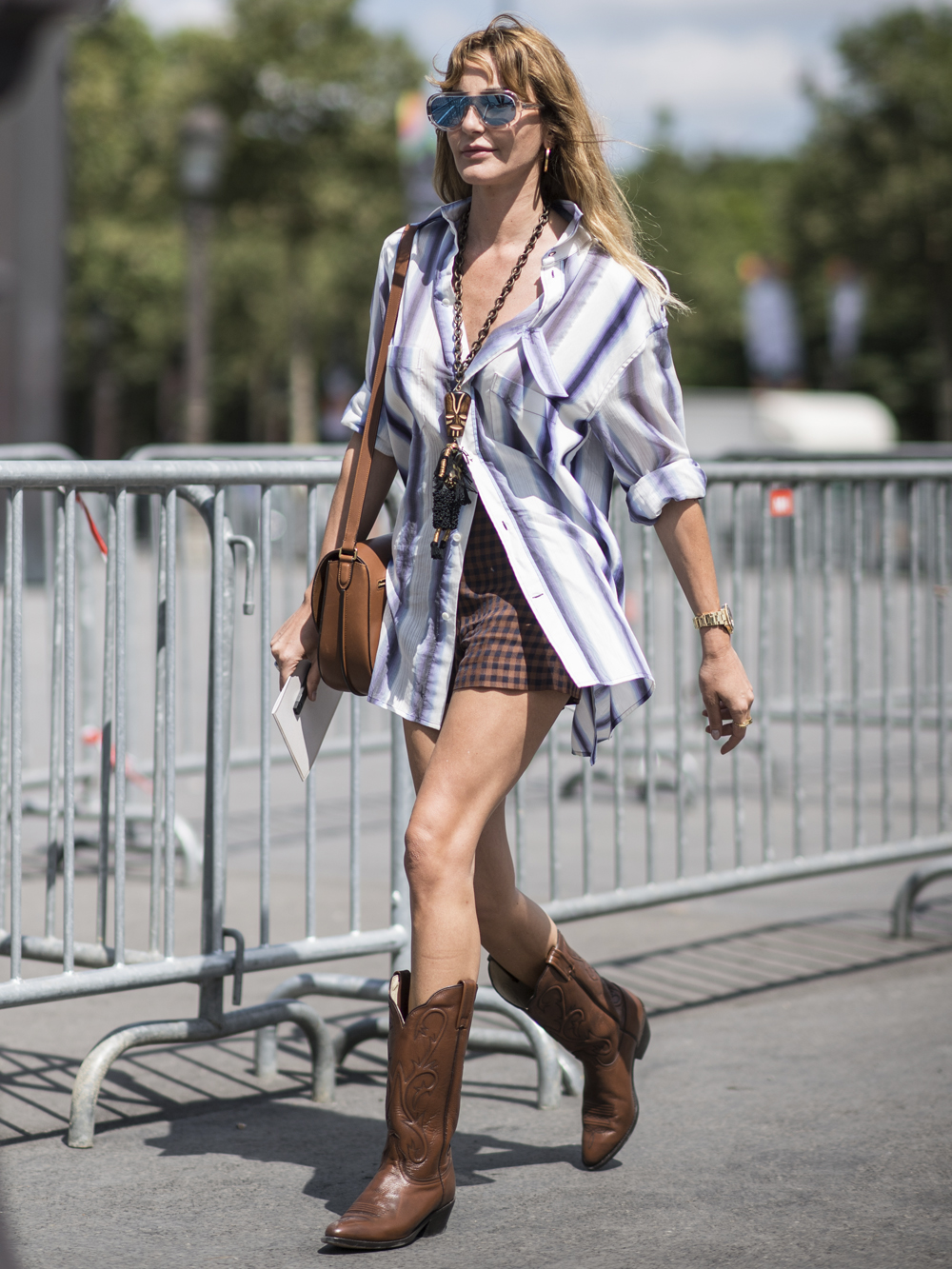 (via NET-A-PORTER)
(via Grazia)
(Green leather jacket number via Collage Vintage)
Where to Shop for Cowboy Boots?
Here in Austin, Texas, we love Allens Boots! Their sales people are knowledgable and they have the best selection of western cowboy boots! Other favorites include Tecovas and Miron Crosby.
(via Glamour)
(These standout red boots via Ask The Monsters)
(via Sandra Semburg)
Enjoy this post? Share on Pinterest and be sure to check out other stories from our 10 Ways to Wear series!