Have you ever wondered how to wear cowboy boots? If they're still in style or even comfortable? Keep reading for our complete guide to how to wear and style cowboy boots plus inspiration from our favorite style icons!
There are a handful of things that a gal can add to her closet and know that they will stand the test of time. The tidal changes of trends will ebb and flow, but these few items will remain a constant.
Call me partial, after all I was born in Austin, Texas, but I firmly believe that they great pair of cowboy boots fall into said category of things. They're wildly practical should you find yourself treading through tall grass or riding a horse, but should you not you'll find they're also wildly cool in their own way.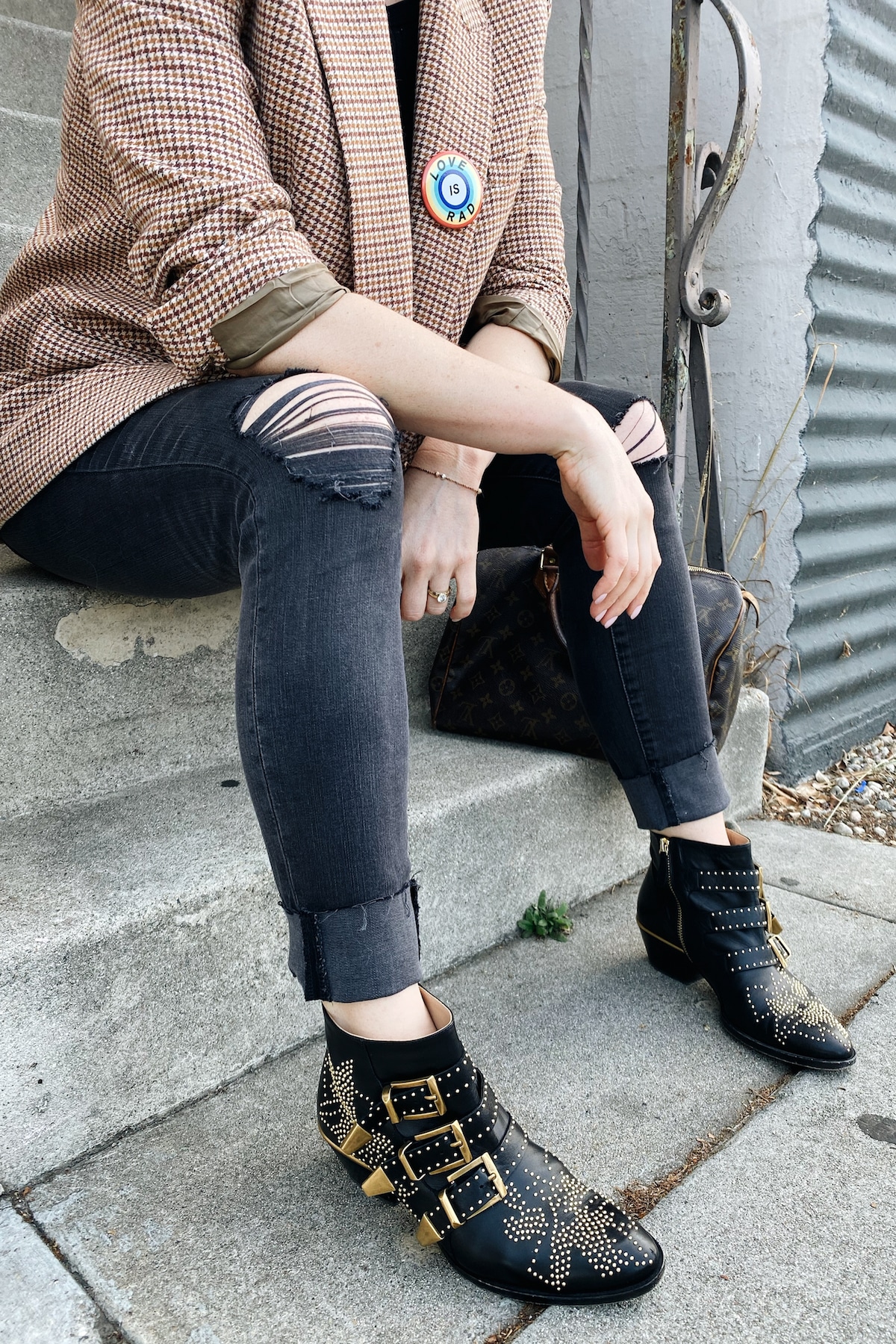 What To Wear With Cowboy Boots
Pair them with denim shorts, a long flowy skirt or short summer dress for these warmer months for a look that's way more extra that opting for flip flops or your favorite summer sandal. Keep reading for more cowboy boots and style inspo!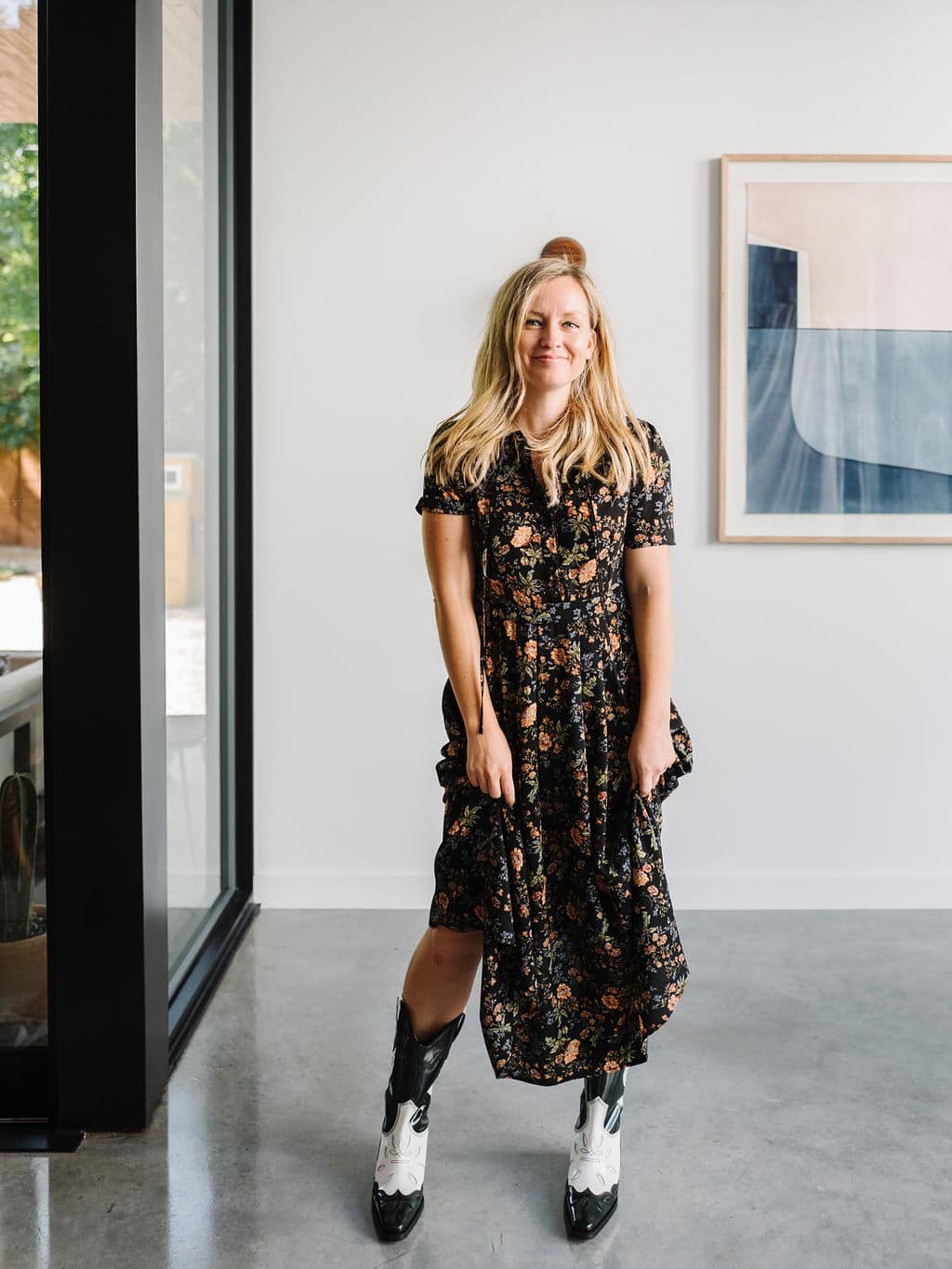 Are Cowboy Boots In Style?
Yes! Many designers including Fendi and Calvin Klein are sending cowboy boots down the runway in for Spring / Summer 2020!
Cowboy boots, wide-brim hats, and fringed jackets are obvious mainstays of western style—but designers will continue to up the ante with creative upgrades to classic staples. Gigi Hadid's tie-dye boots merged two distinct trends in an unexpected way, making for a surprisingly cool result. Adding bright colors, going space cowboy via metallics, or updating textures with matte or silk will put a modern spin on the trend so it doesn't feel costumey or too on-the-nose.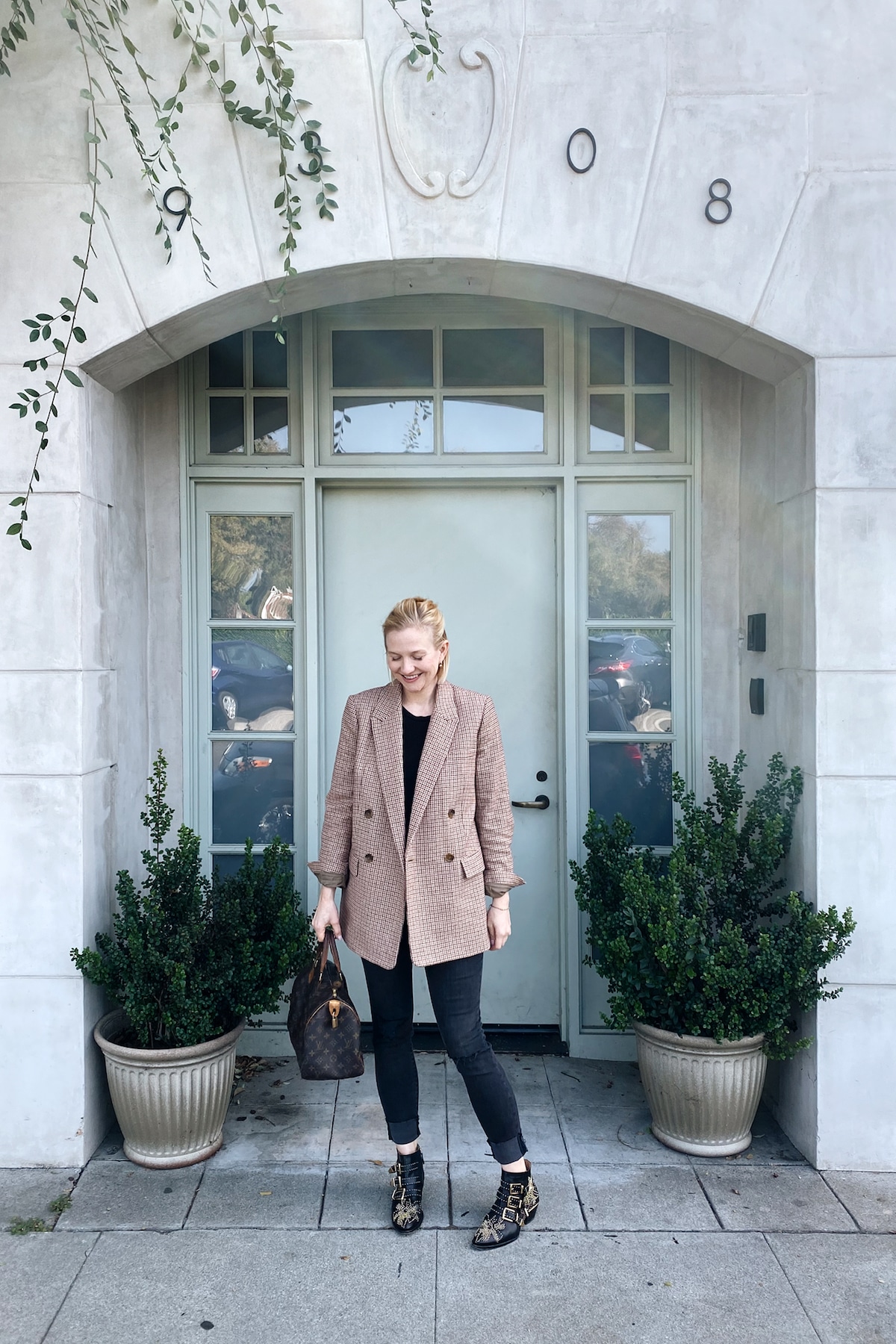 In fact cowboy boots are at the very top of every fashion person's shopping list. No matter where you look—runway, retail, street style—you'll see a pair of cowboy boots, whether it's an authentic, boot-scootin' style or a sleeker, "inspired by" type of design.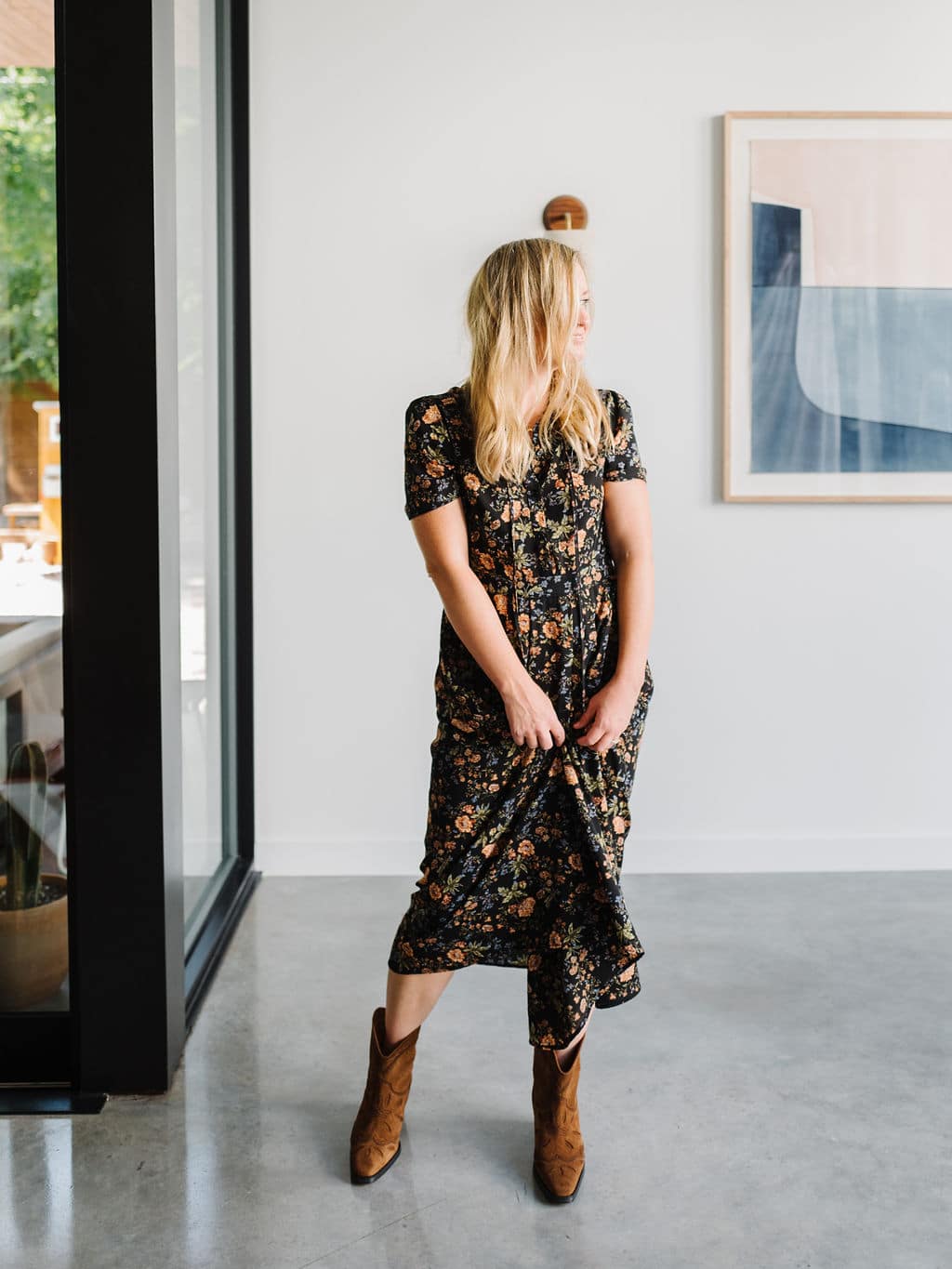 Are cowboy boots comfortable?
Yes! Look for a boot that fits the widest part of your foot comfortably without being too snug. It's a common misconception that leather boots will stretch. You really want them to fit perfectly from the beginning. Walk around in them. When you walk the boot should no slide up and down on your heel. Look for a footbed with ample support. This will provide shock absorption and make sure you can wear your boots comfortably all day long.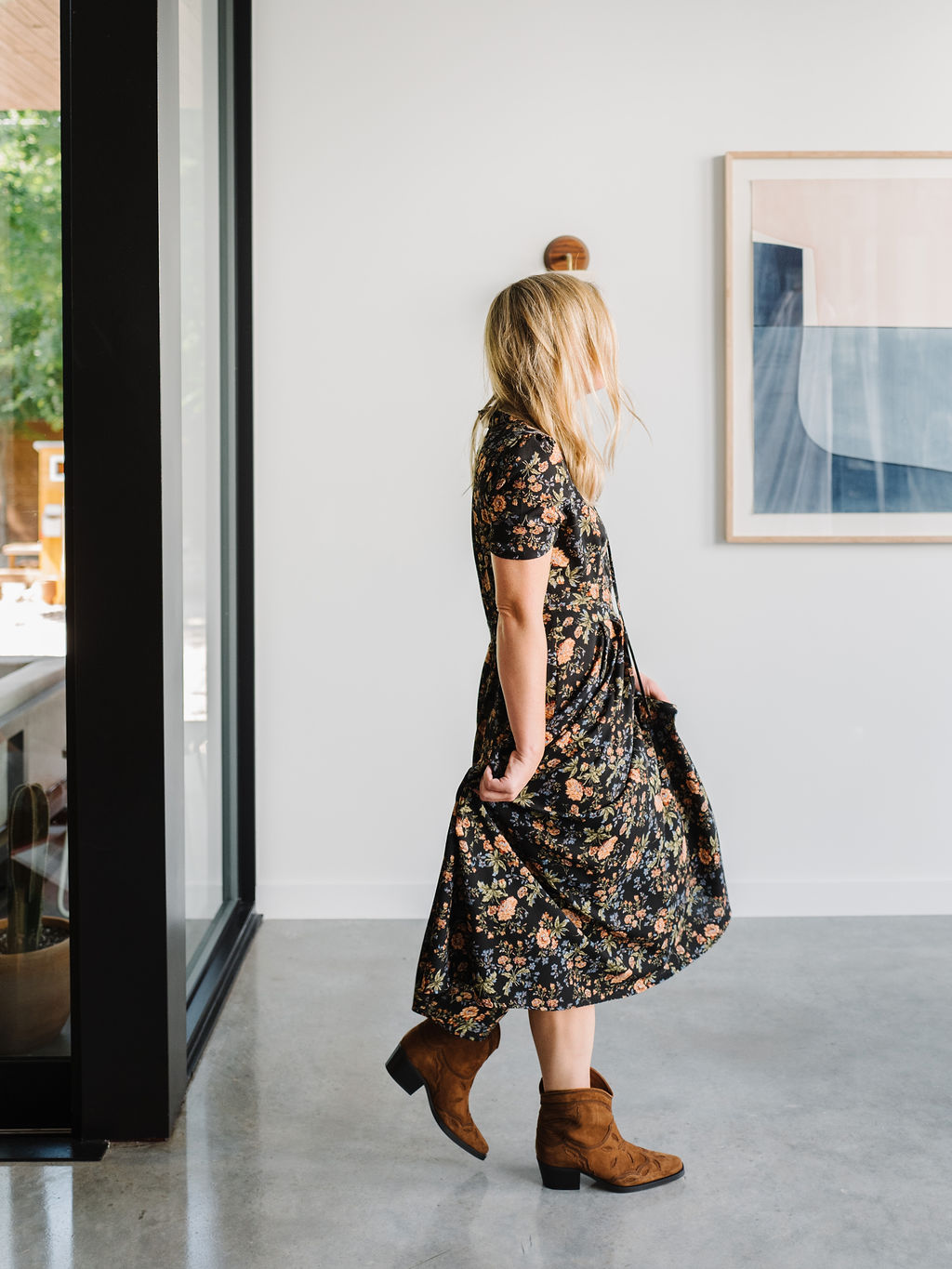 Where to Shop for Cowboy Boots?
Here in Austin, Texas, we love Allens Boots! Their sales people are knowledgable and they have the best selection of western cowboy boots! Other favorites include Tecovas and Miron Crosby.
The Best Cowboy Boot Brands
Tecovas: Tecovas is a direct-to-consumer cowboy boot retailer that also has brick-and-mortar stores in Austin, Texas. Tecovas was launched in 2015 by Paul Hedrick and is headquartered in Austin, Texas.
Lucchese: Originally known as Lucchese Bros. Boots & Shoes, the company was founded in 1883 in San Antonio, Texas by Salvatore "Sam" Lucchese and his brothers, all Italian immigrants from Sicily. To this day, Lucchese still uses time-honored craftsmanship techniques to build handmade boots of quality, fit, comfort and style.
Miron Crosby: Each pair of Miron Crosby boots is handcrafted in the ivy-covered Rios of Mercedes factory — a 160-year-old company owned and operated by our cousins — in Mercedes, Texas. There, a master artisan with decades of experience selects the luxurious leathers and exotic skins, then cuts, lasts and stitches every pair by hand.
Ariat: Ariat was founded as "The New Breed of Boot." They were the first to integrate athletic footwear technology into boots for equestrian athletes.
Mezcalero: Mezcalero is a 100% Mexican brand with more than 75 years of traditionand one of a kind handcrafted avant-garde techniques.
Frye: The Frye Company is a manufacturer of shoes, boots and leather accessories. Founded in 1863, it claims to be the oldest continuously operated American shoe company.
Justin Boots: Since 1879, founder H. J. Justin mastered the craft of boot-making and established the western footwear brand. Today the same techniques and craftsmanship he used more than 130 years ago are still used at their US factory.
How To Wear Cowboy Boots - The Everyday Look
If the idea of wearing authentic cowboy boots feels a bit intimidating. You can opt for a more "fashion" pair. Such as a logo-coated stacked-heel version from Fendi. The slim pointed toe and neutral brown leather doesn't feel too far off from a pair of Chelsea boots, pair them with my some high-rise denim, a black turtleneck, and a tailored jacket.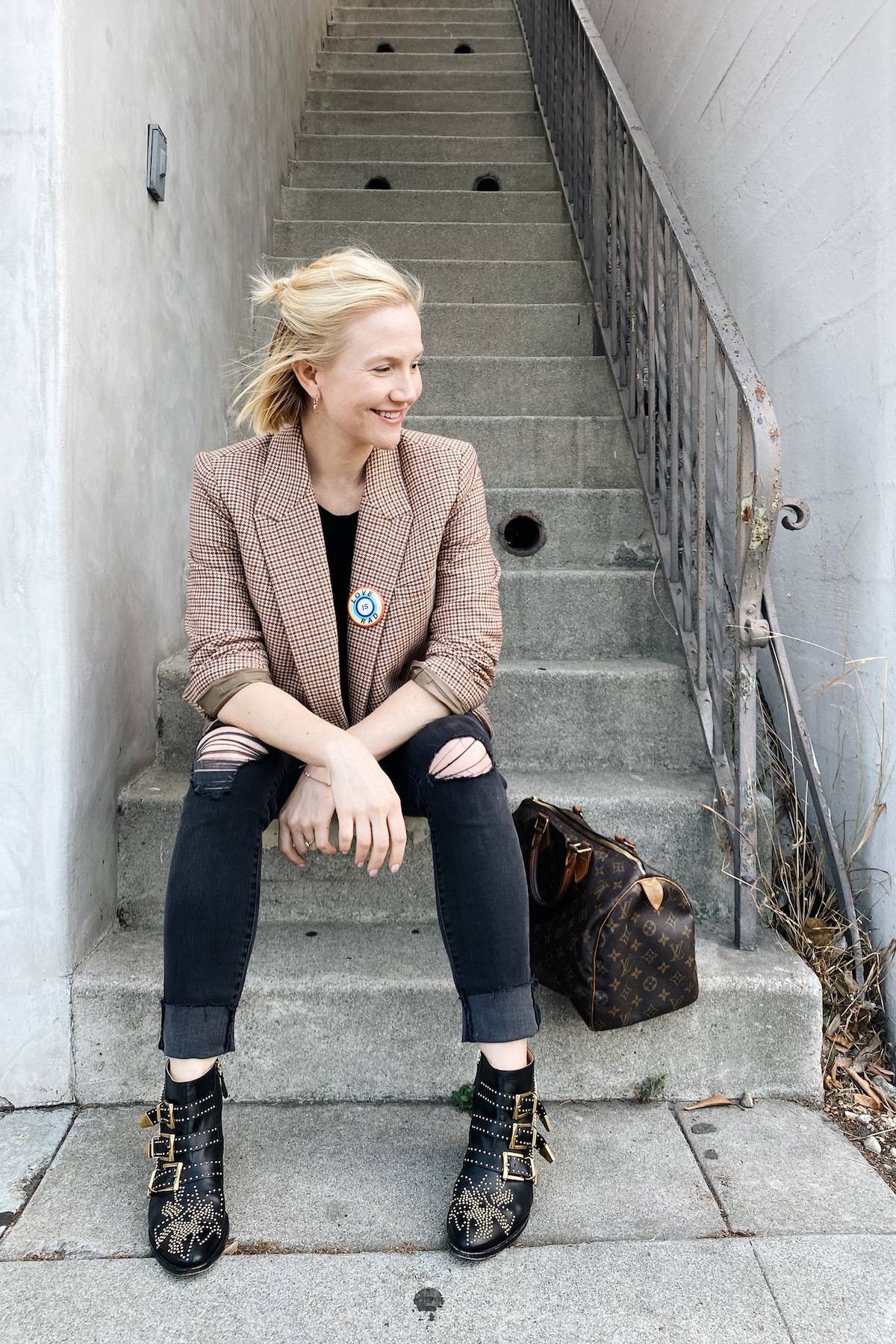 What's The Difference Between Men's And Women's Cowboy Boots?
Typically, women's cowboy boots come with a narrower heel as well as a taller arch than their men counterparts. Nowadays, cowboy boots are worn by both genders (men and women). However, Cowboy boot makers design boots that are explicit to the individual needs of men and women.
Mostly, brands design boots with a variety of toe shapes. However, its women who have access to a wide range of variety. Men are only limited to a few shapes.
Top Tips For Cowboy Boots
Do not clean your cowboy boots with soap and water. Regularly clean your boots with a good non-alkaline leather cleaner (like Lexol Leather Cleaner). Use a soft cloth and rinse with water. Remember that saddle soap is soap, and is therefore alkaline. Boot leather needs to have its natural moisture restored often with a good conditioner. Wax is NOT a substitute for conditioner. Never condition boots prior to cleaning. The best way to dry your boots is to walk them dry. They may also be air-dried away from all heat sources.
New cowboy boots should not hurt your feet or need to be 'broken in'. A boot should fit correctly when first put on. The "Break-In" time is not necessary if you purchase a properly fitting boot.
All cowboy boots are not created equally! Many boots are made by a machine process much like sneakers. Very few boots are still handcrafted for superior quality. Rios of Mercedes, Olathe and Anderson Bean boots are all Made in America from start to finish with all leather construction. Visit their websites for more info on how quality boots are made.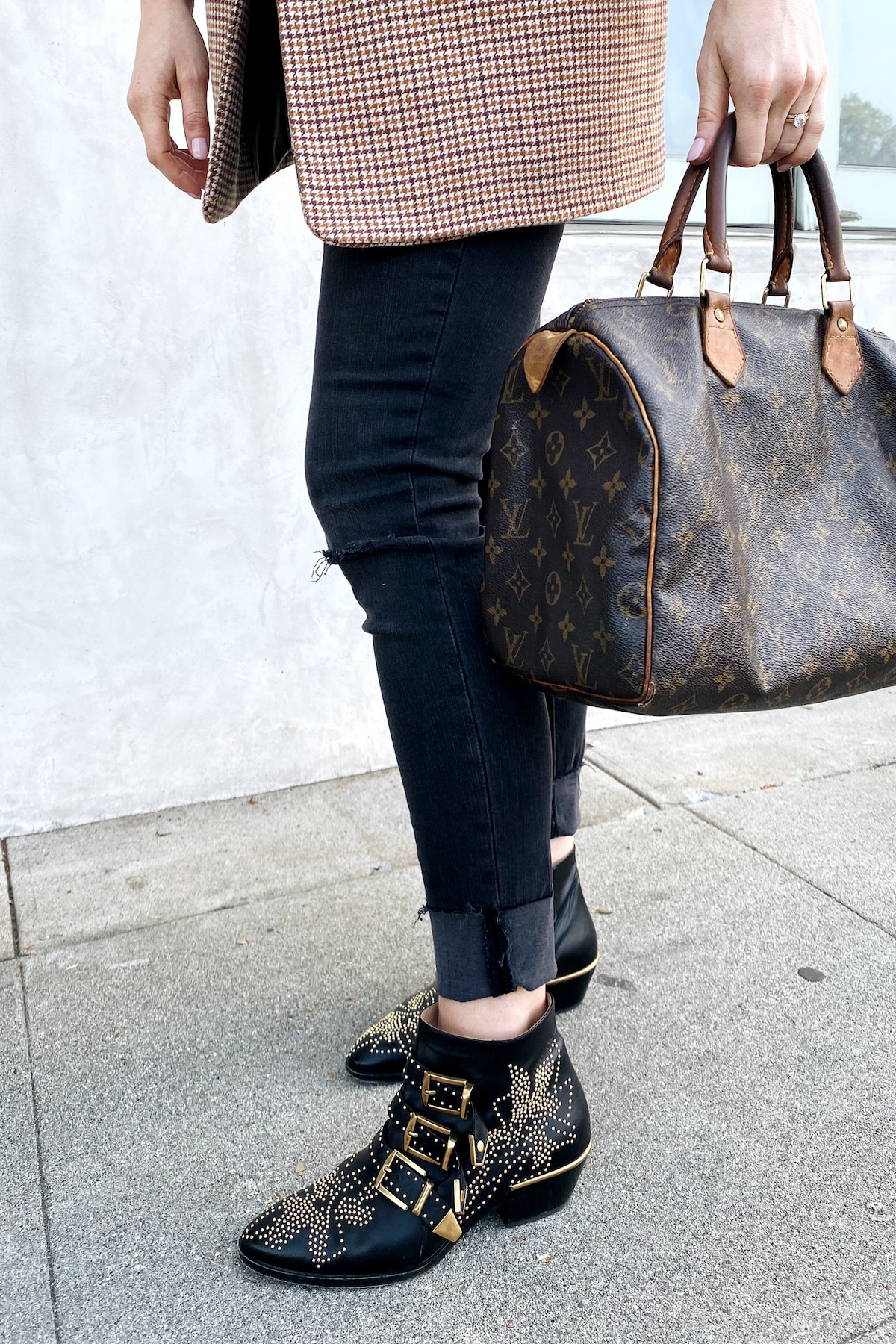 Check Out These Other Great Fashion Posts