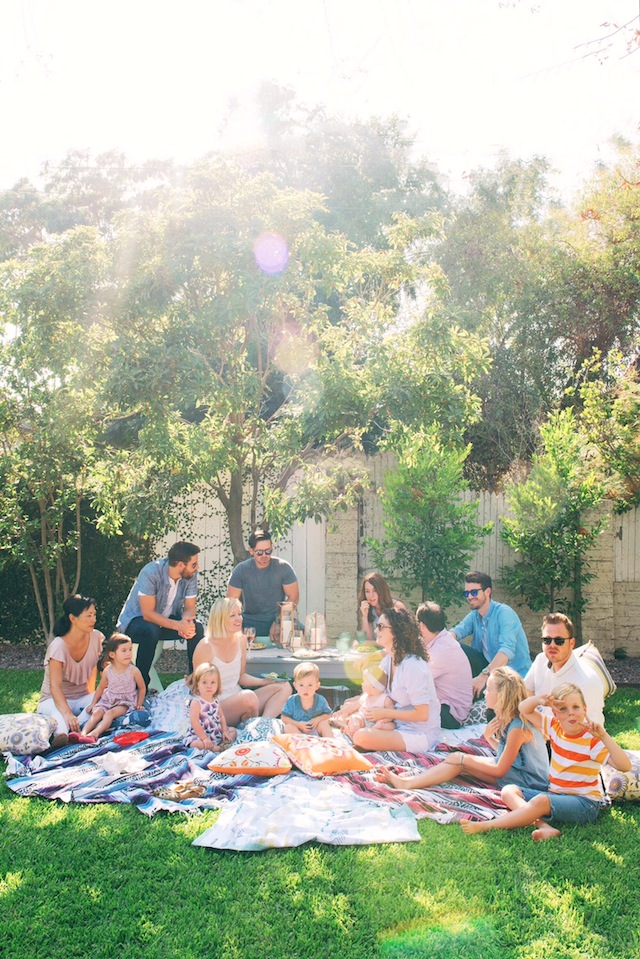 There is something simply magical about the season that is summer.  It whispers of faraway places, shorter workdays, and carefree moments spent under a hot summer sun.  It delivers the most bountiful harvest full of produce in every shape and color and calls for brisk glasses of rosé to close out these longest of days. We await its arrival with baited breath, so it seems a Labor Day prerequisite to bid her adieu with a party as laid back as the season itself.  No plans for the weekend yet?  Not to worry!  You can throw together this soiree in no time flat!  Here's how...
1.Keep the set-up simple.  An eclectic mix of blankets and pillows set the tone for this laid-back shindig.  We used this low table from The Land of Nod as a buffet and an oversized West Elm wood tray for guests to rest their glasses on.
2. Let someone else do the cooking... and we're not talking about your friends!  We ordered some of our seasonal favorites from Thyme Cafe and Market and had them delivered an hour before guests arrived.  Our menu included kale and brussel sprout salad, sesame snap peas, tomato galettes, turkey and brie sandwiches, a variety of protein (steak, salmon, and grilled chicken, oh my!), the best pesto pasta you have ever tasted, and avocado corn relish so good you'll never want it to end!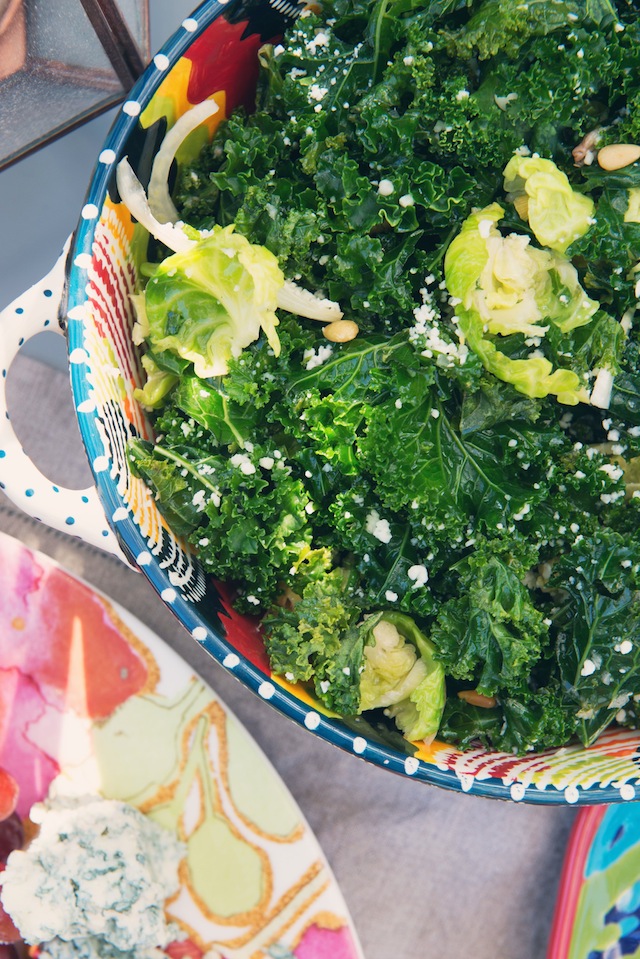 No party no matter the season would be complete with out a cheese platter and Thyme put together one for the books-- that manchego was amazing!
3. Mix and match plates with ease.  I like using a variety of appetizer plates over matching dinner plates.  You don't have to stress whether you have enough of a matching set and you can add to your collection one beautiful plate at a time.  Appetizer plates are also  the perfect portion size and guests are free to go back time and time again if they wish!
Even the younger crowd was a fan of this kale salad and these turkey and brie sandwiches were such a hit!  I'm still dreaming of them!
all food provided by Thyme Cafe and Market
copper hurricanes via Anthropologie
photography by Amanda Gallant