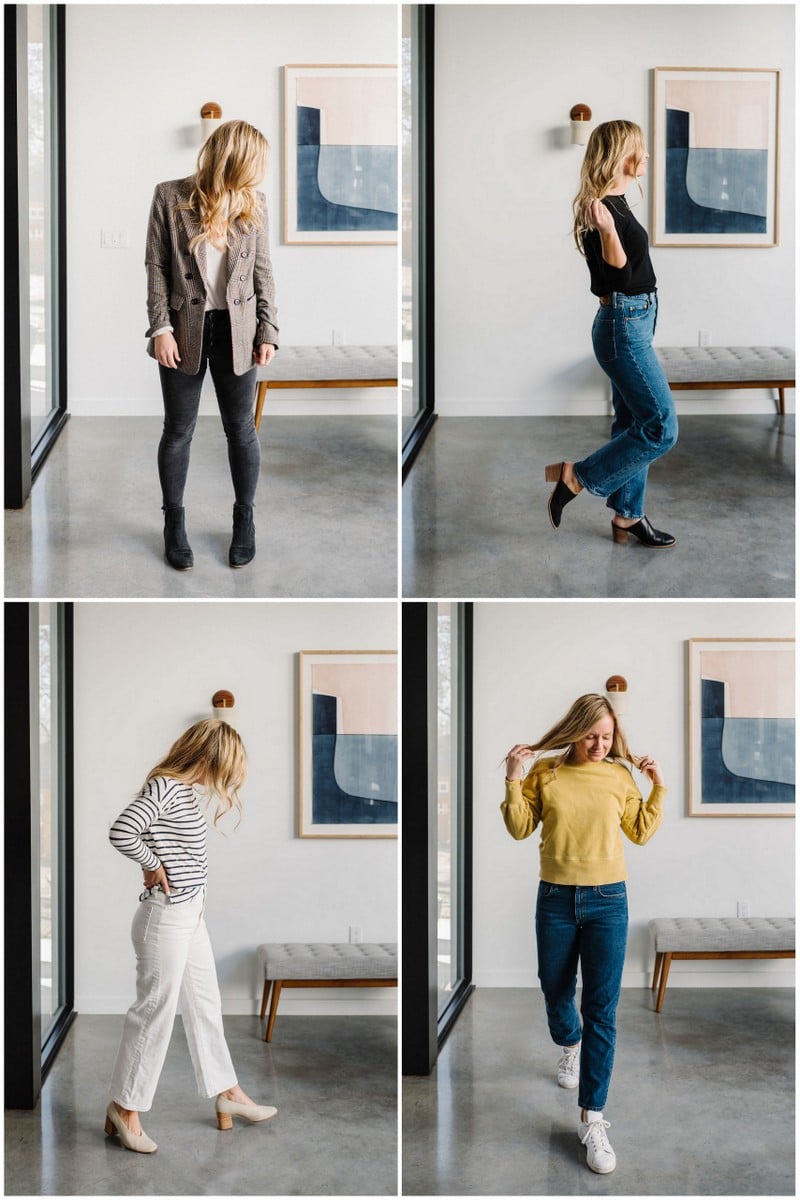 There have been moments in time where one style of jean was king. Like if you weren't wearing a skinny jean in 2007, what were you even doing with your life?! Other times it was like how small can we make this zipper and how low-waisted? It was then that we all mocked the "mom jeans" of years past that we all know and love today. (Sorry!) Often times people ask me what jeans they're "supposed" to be wearing and I truly don't think there is one "it" style at the moment. Which is actually how it should be, right? Whether it's a denim bermuda short, skinny jean or wide-leg trouser style, you do you! Depending on what you choose, though, there are ways to style each style of jean that will really make a look and feel your best. (Except for denim bermuda shorts. Someone else is going to have to teach you to wear those!)
How to Style Skinny Jeans: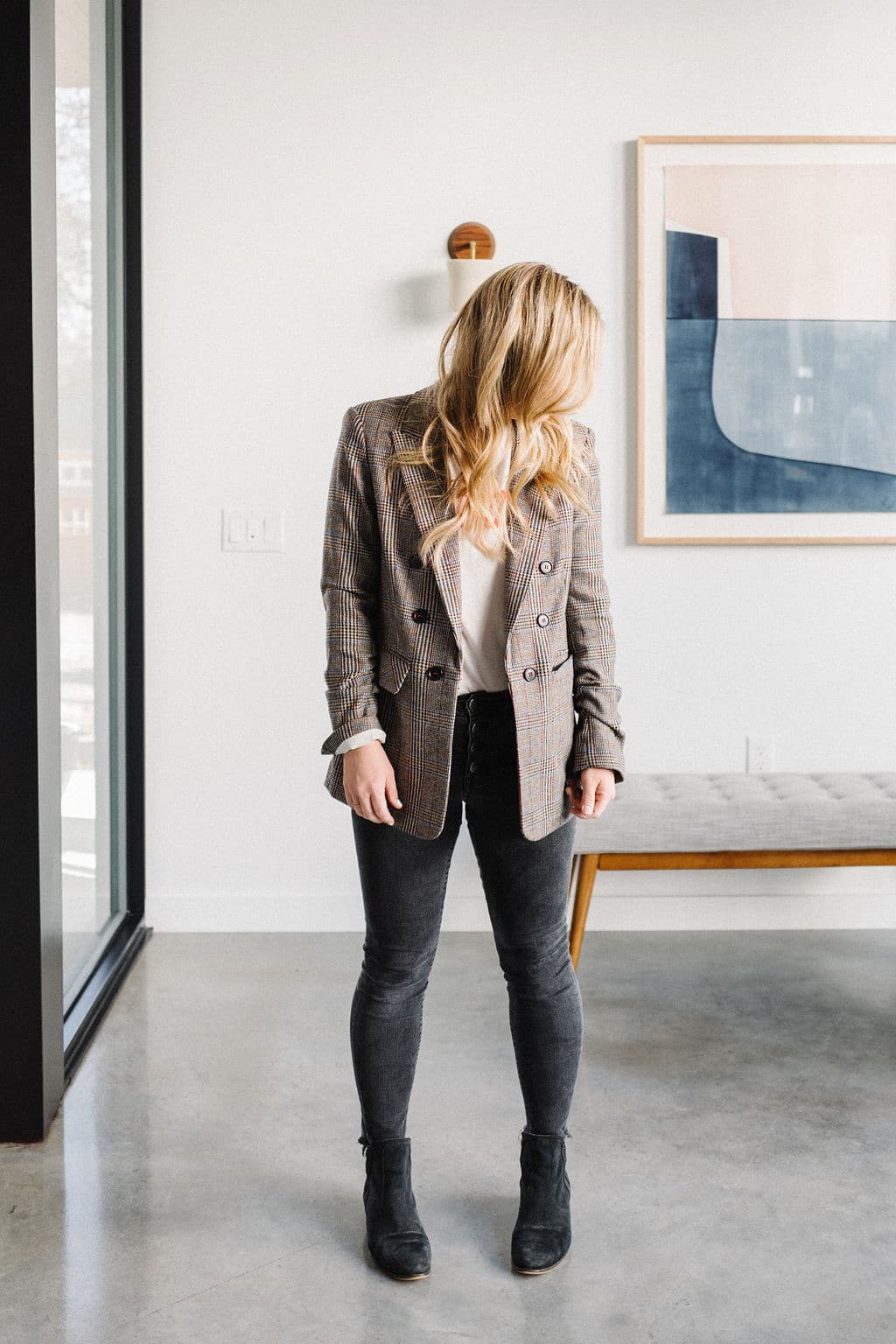 While they aren't as popular as they have been in years past, I think there will always be a place for a skinny leg jean or pant in every wardrobe. They're perfect for juxtaposing larger, boxier tops or tunics.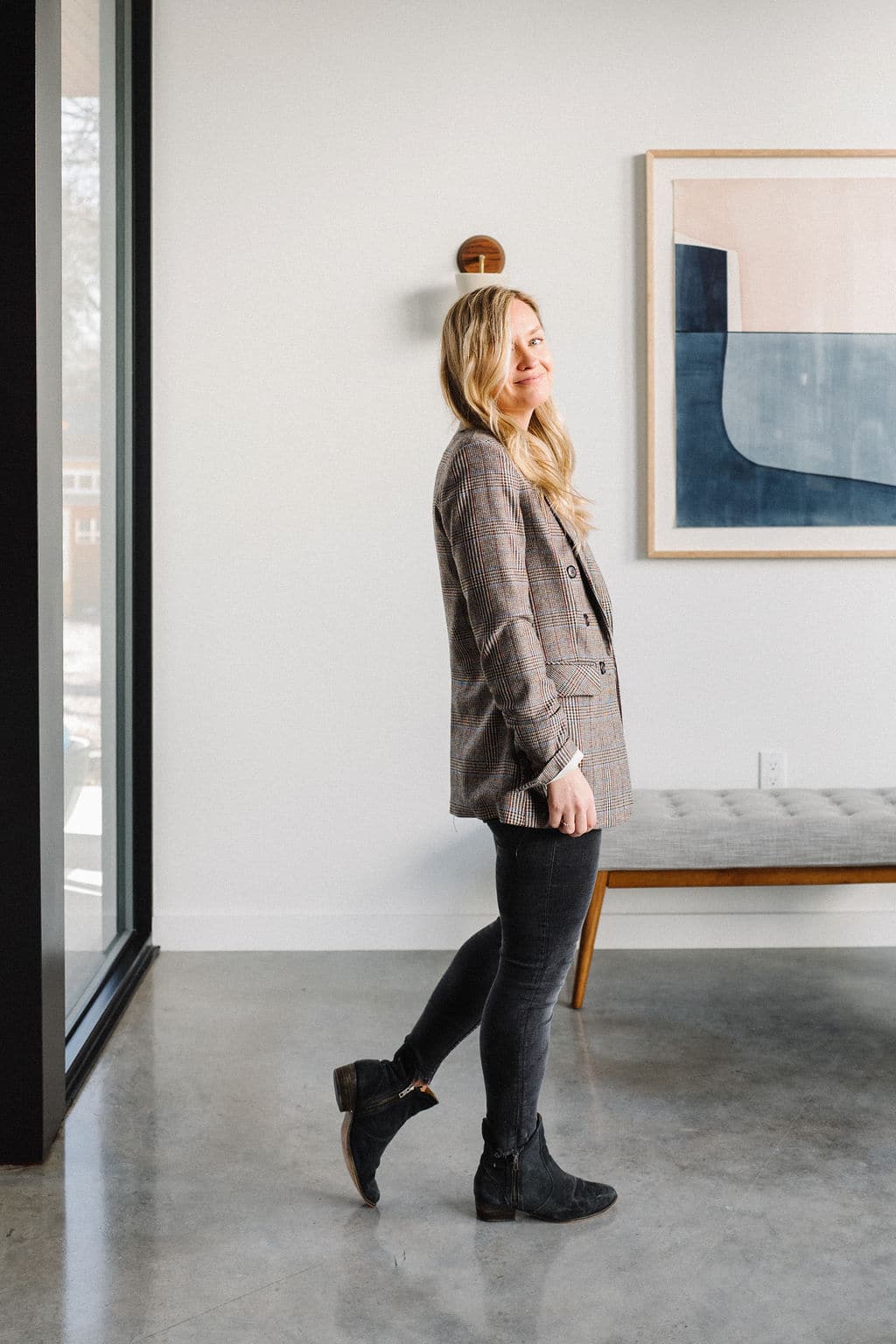 Style skinny jeans with a longer style blazer like this double-breasted one.
You can also style them with tops that are boxy or have a lot of volume to create a more balanced silhouette.
A more slim boot or shoe is preferable with skinny jeans.
Choose a skinny jean if you're wearing a longer tunic style top.
If you're wearing a chunky sweater, skinny jeans are the way to go!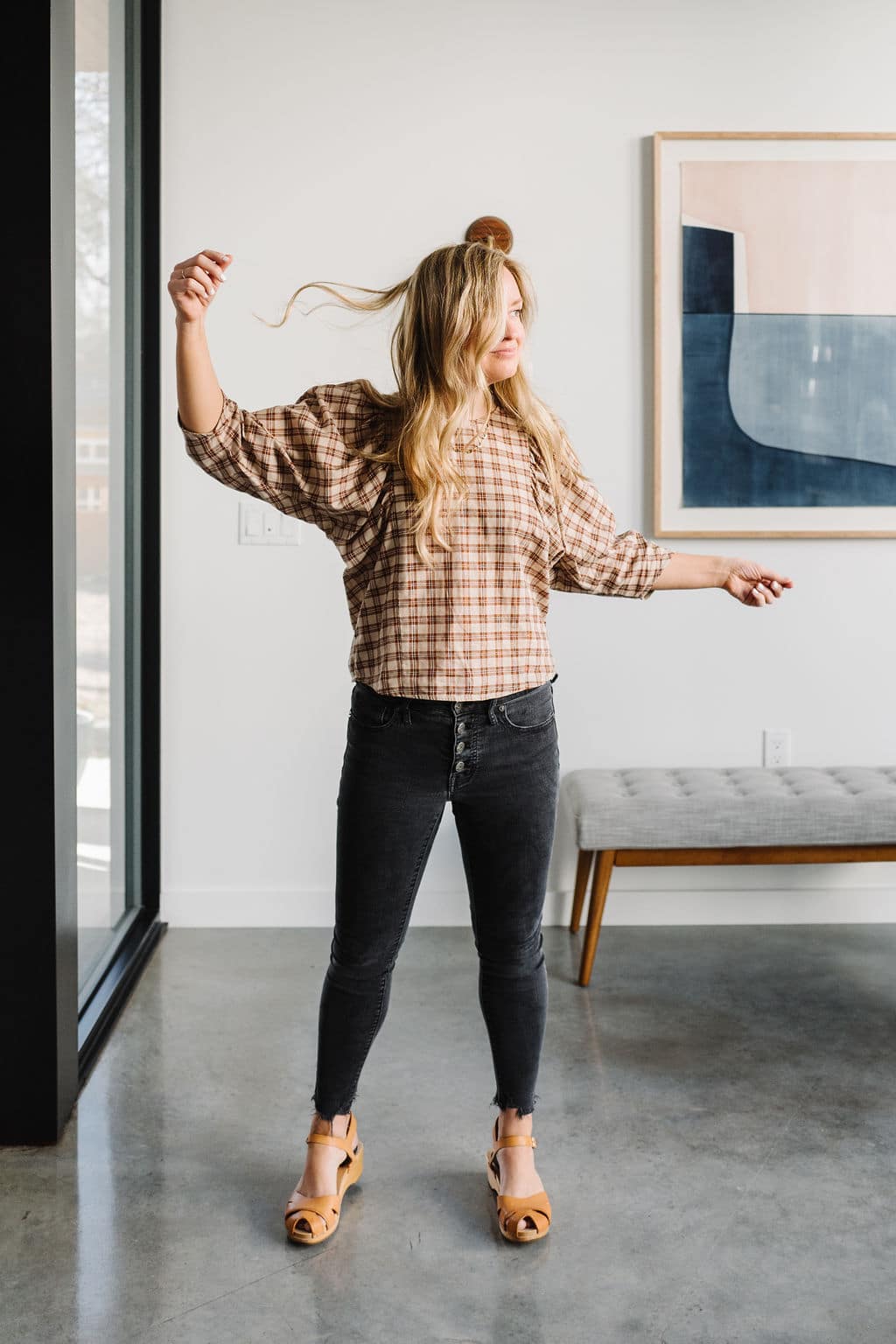 My 3 favorite skinny jean styles: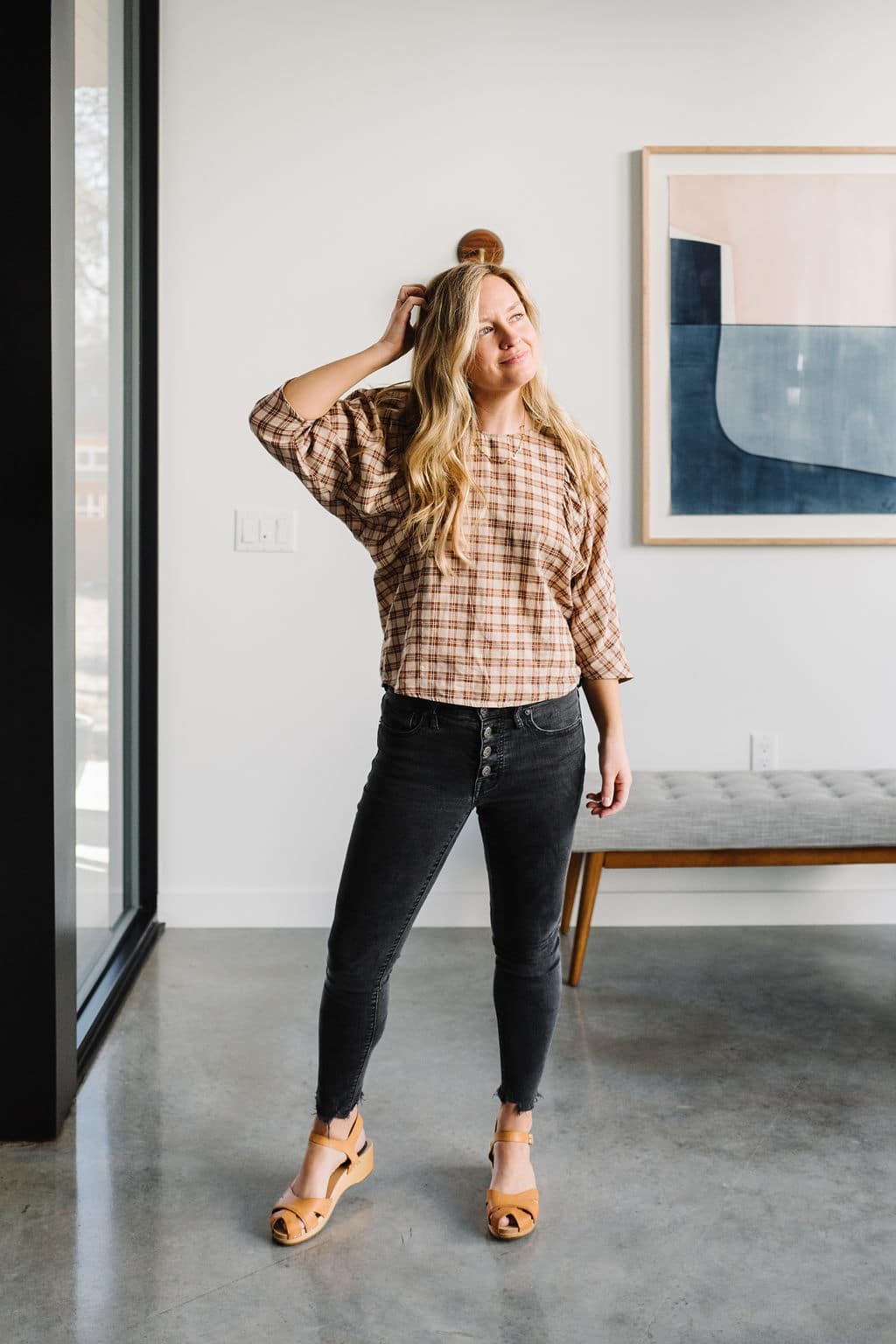 How to Style Straight Leg Jeans: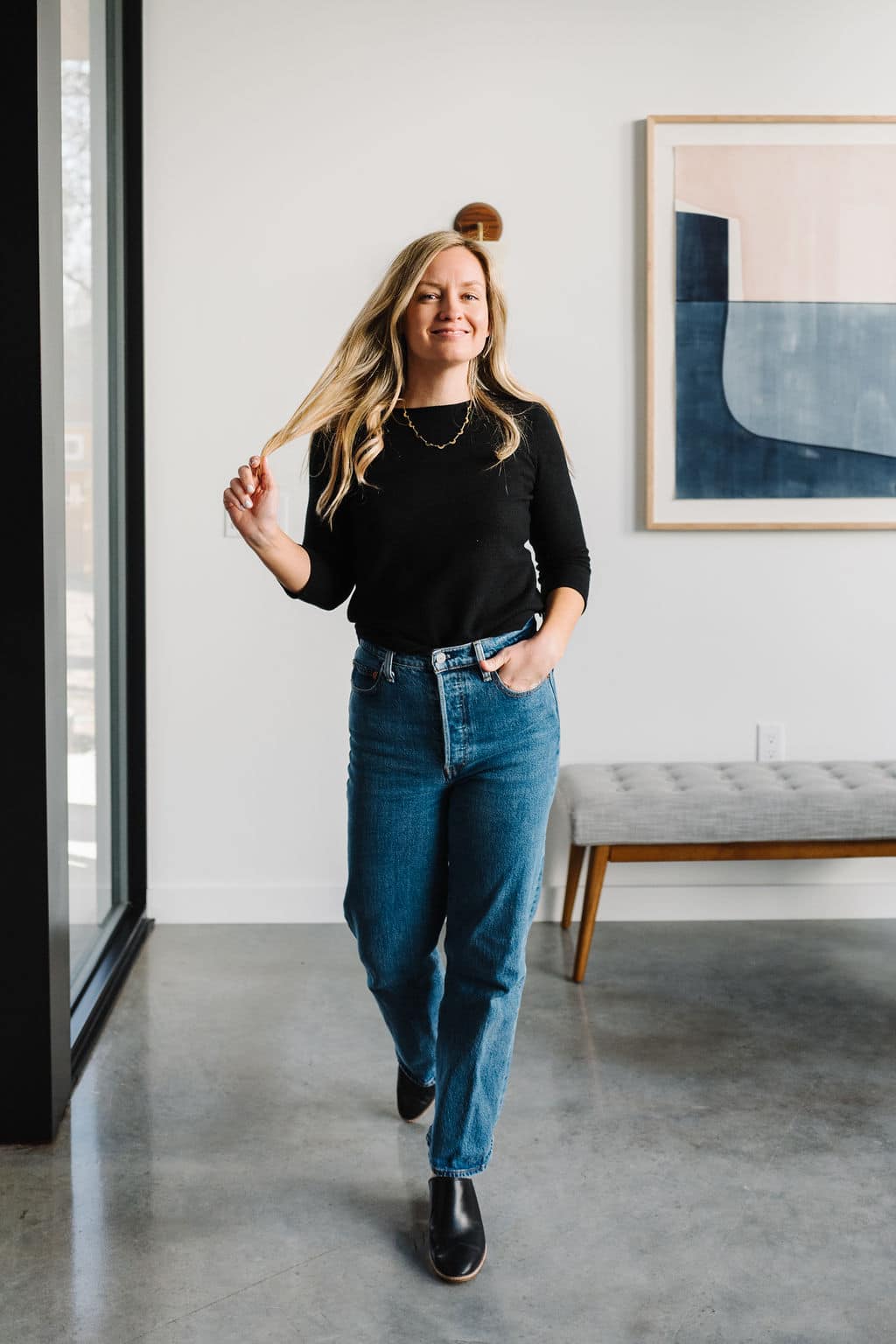 Straight leg jeans are my every day jean right now. Not only are they more comfortable but I find that I like the more balanced silhouette on my body more than skinny jeans. (Bonus points for being high-waisted!)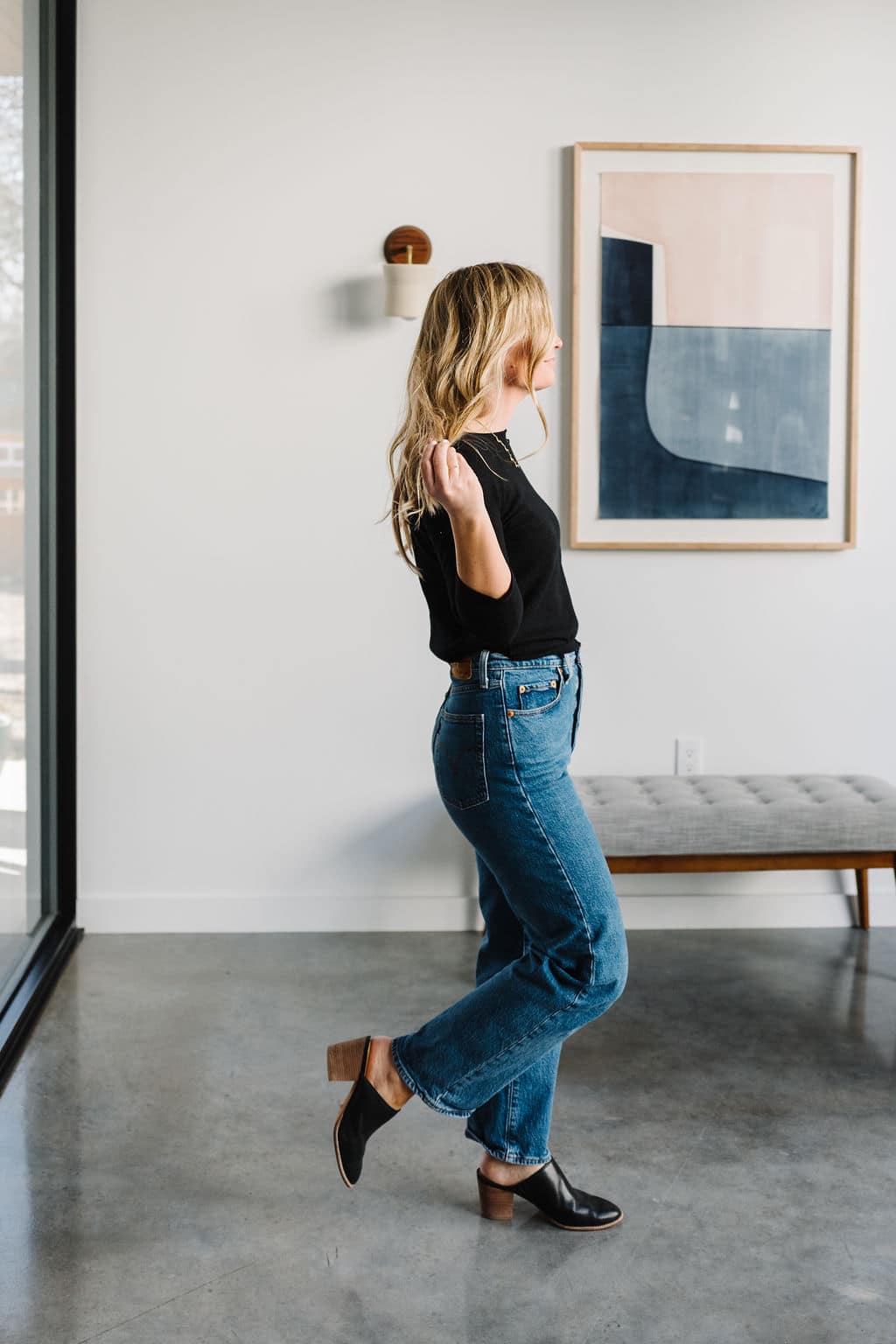 Because of the extra volume in the leg, keep tops more fitted.
If you choose a high-waisted pair like these, show off the waist band with a front tuck or cropped style top.
If you have a longer top, consider tying it up with a front knot to make it shorter.
This style tends to feel more casual. Consider elevating them with a boot or a mule.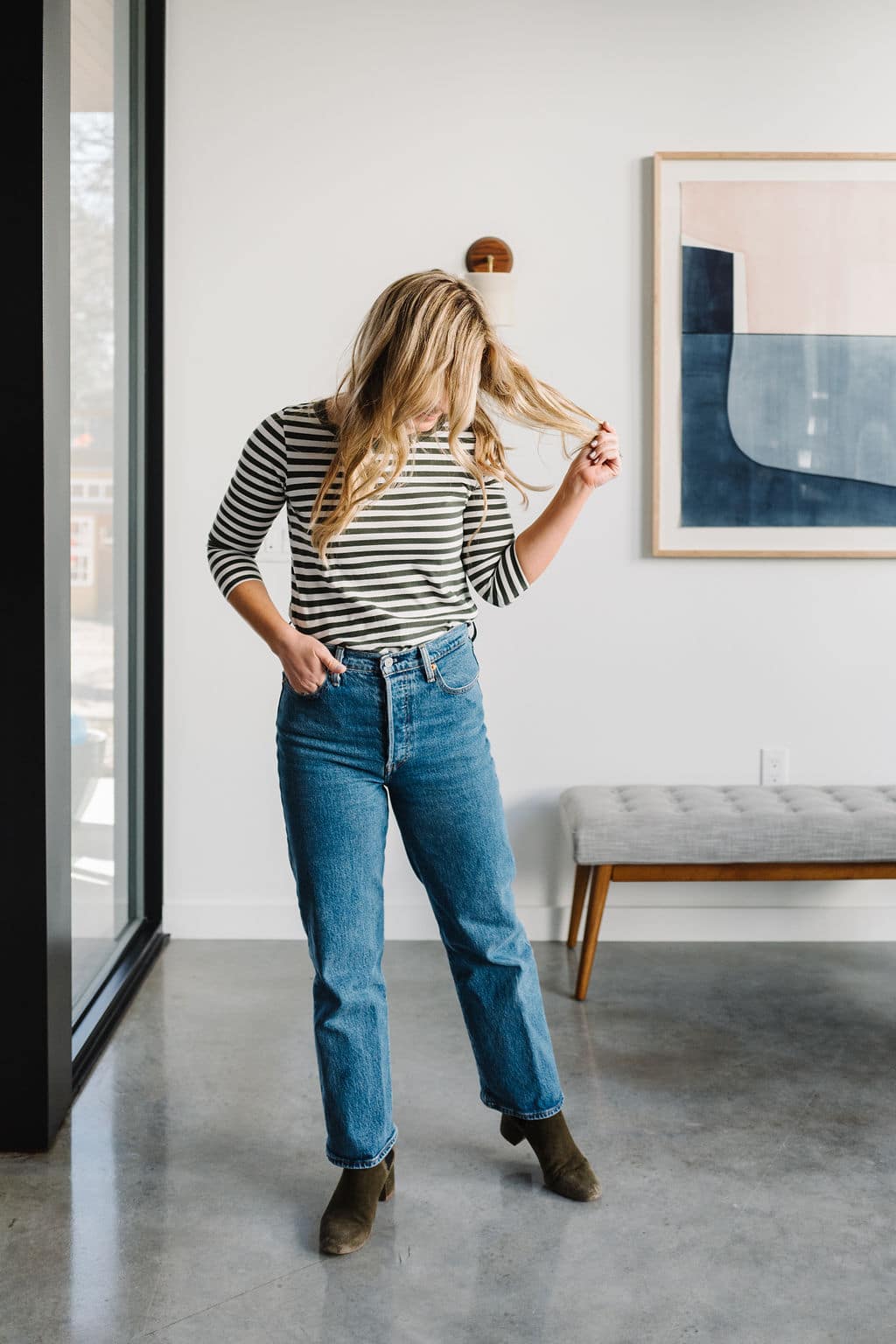 My 3 favorite straight jean styles: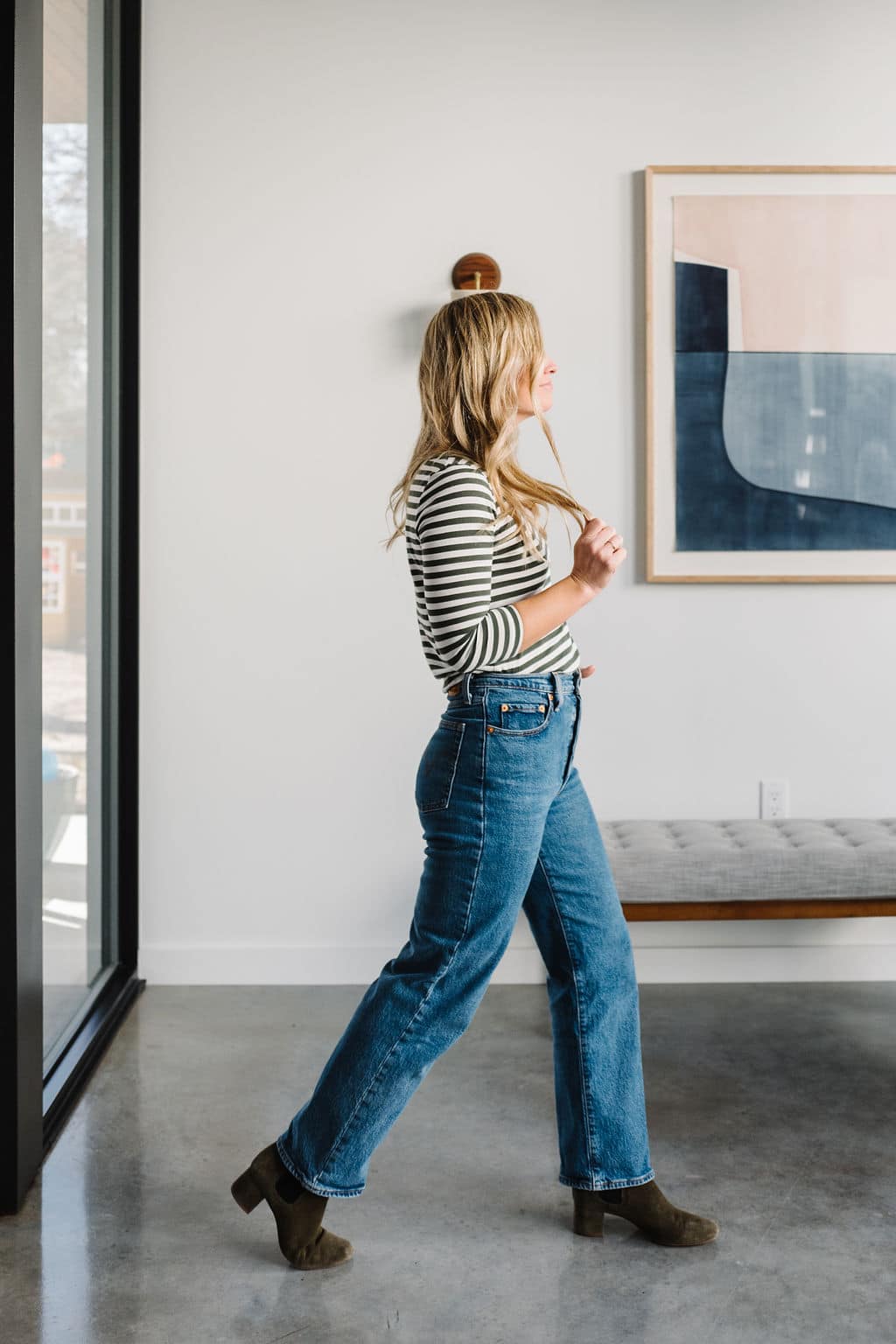 How to Style White Jeans: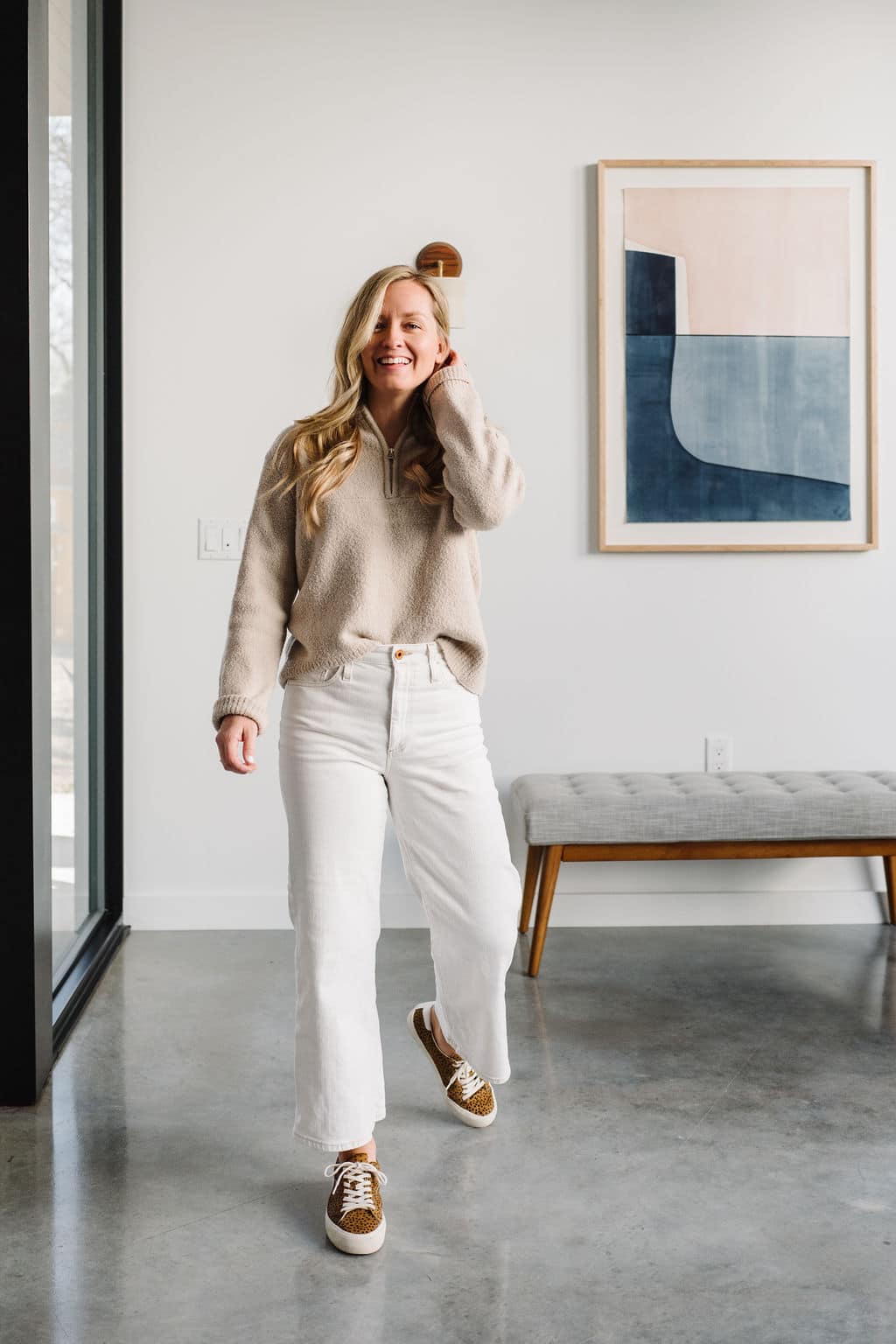 Just in case everyone hasn't gotten the memo, white jeans are year-round, friends! That's right. For 365 days a year you are welcome to wear white jeans. Don't let anyone tell you otherwise! I love white jeans in the wintertime, especially.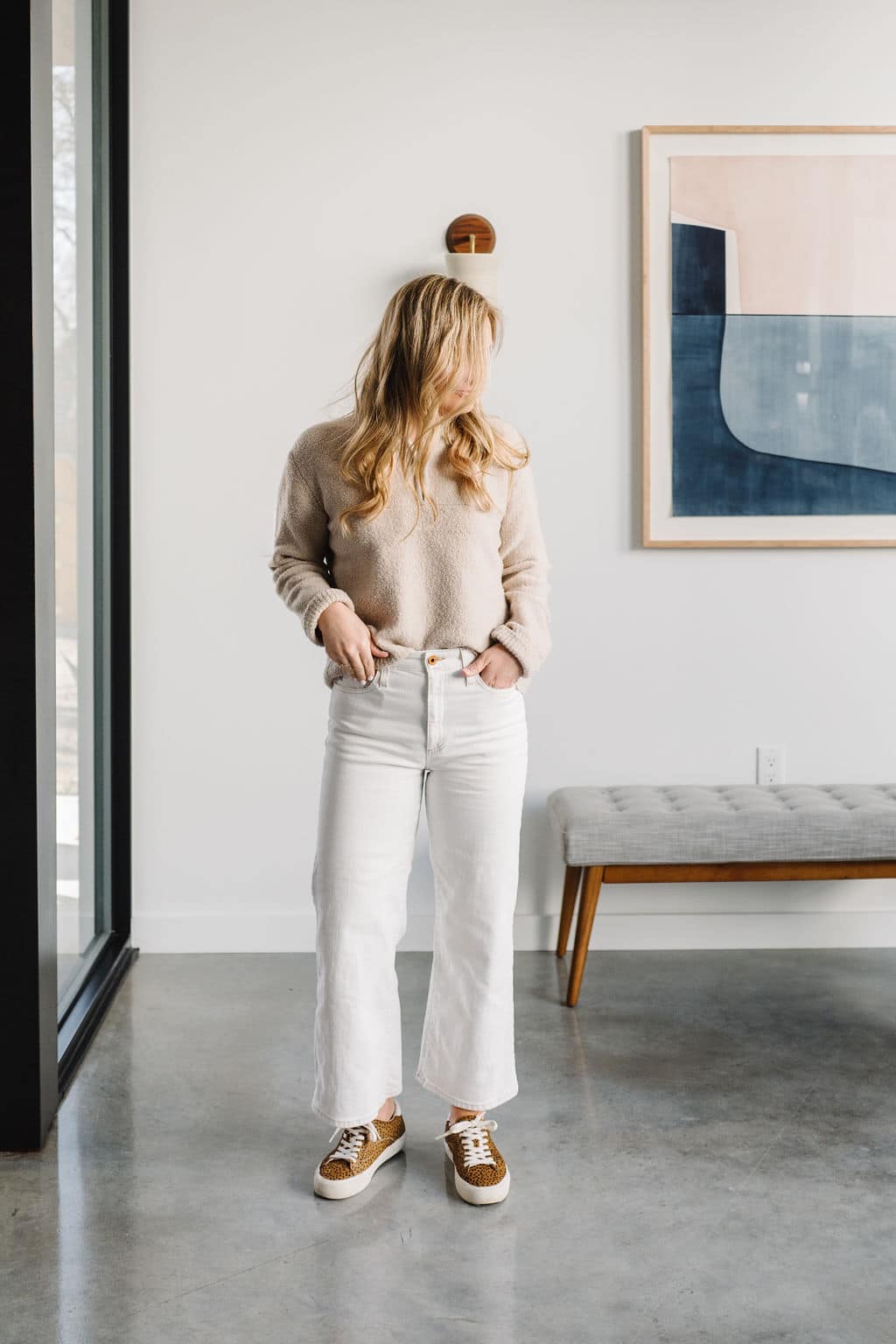 When choosing a white pair of jeans, I like to choose one that skews a little creamier or has a warm tone to it instead of a stark white that almost has a blueish base.
Consider going monochromatic with your whites. Nothing is more chic to me than a light,  tonal palette.
You can't go wrong with a classic stripe and a white pair of jeans.
Steer clear of high-contrast. I'm not into bold color blocking with bright white.
There's something really crisp about a sneaker with a white jean.
Avoid a big contrast in shoe color. It will draw everyone's eye straight to your shoe which is probably the opposite effect you're hoping to have.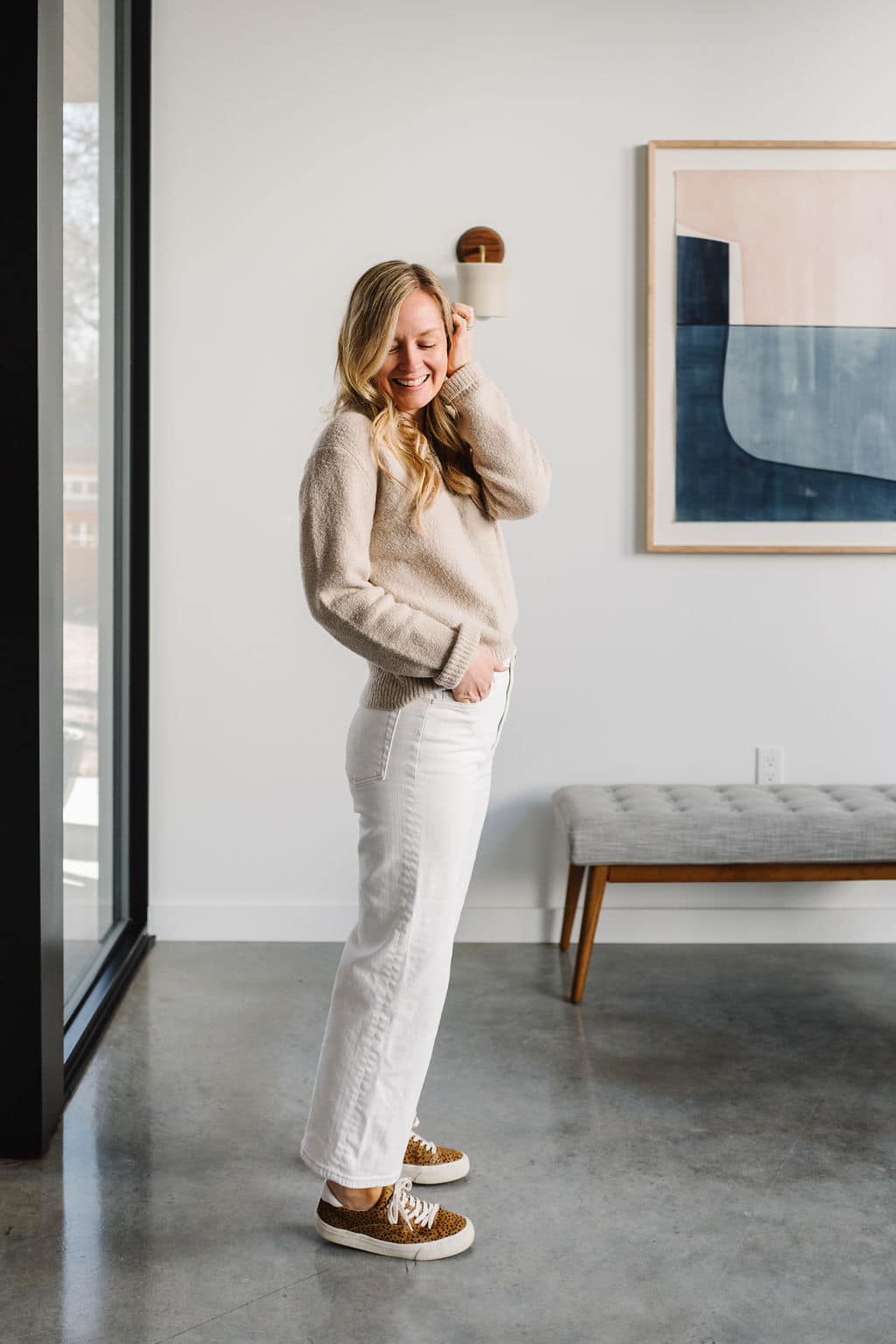 My 3 favorite pairs of white jeans: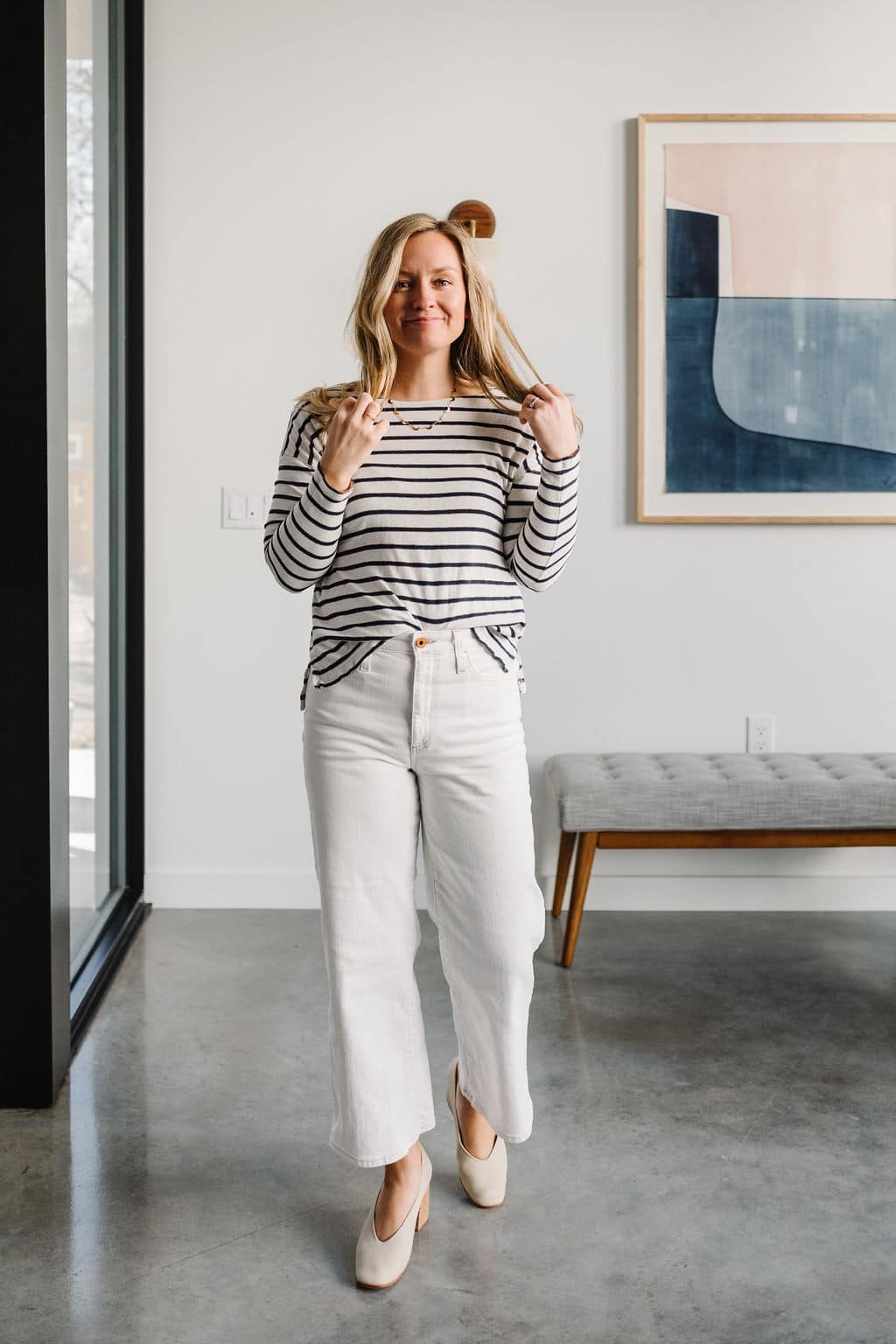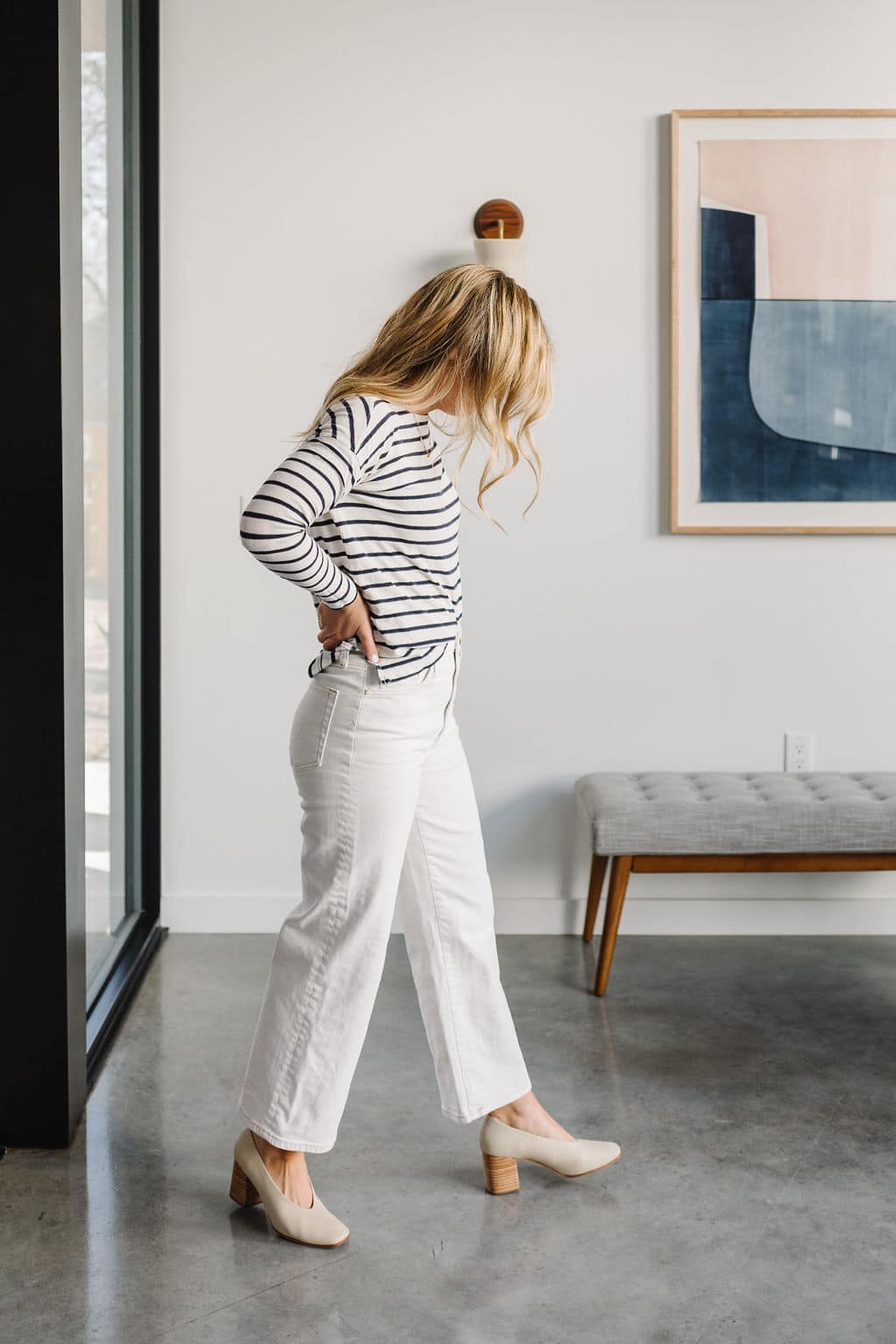 How to Style Cropped Jeans: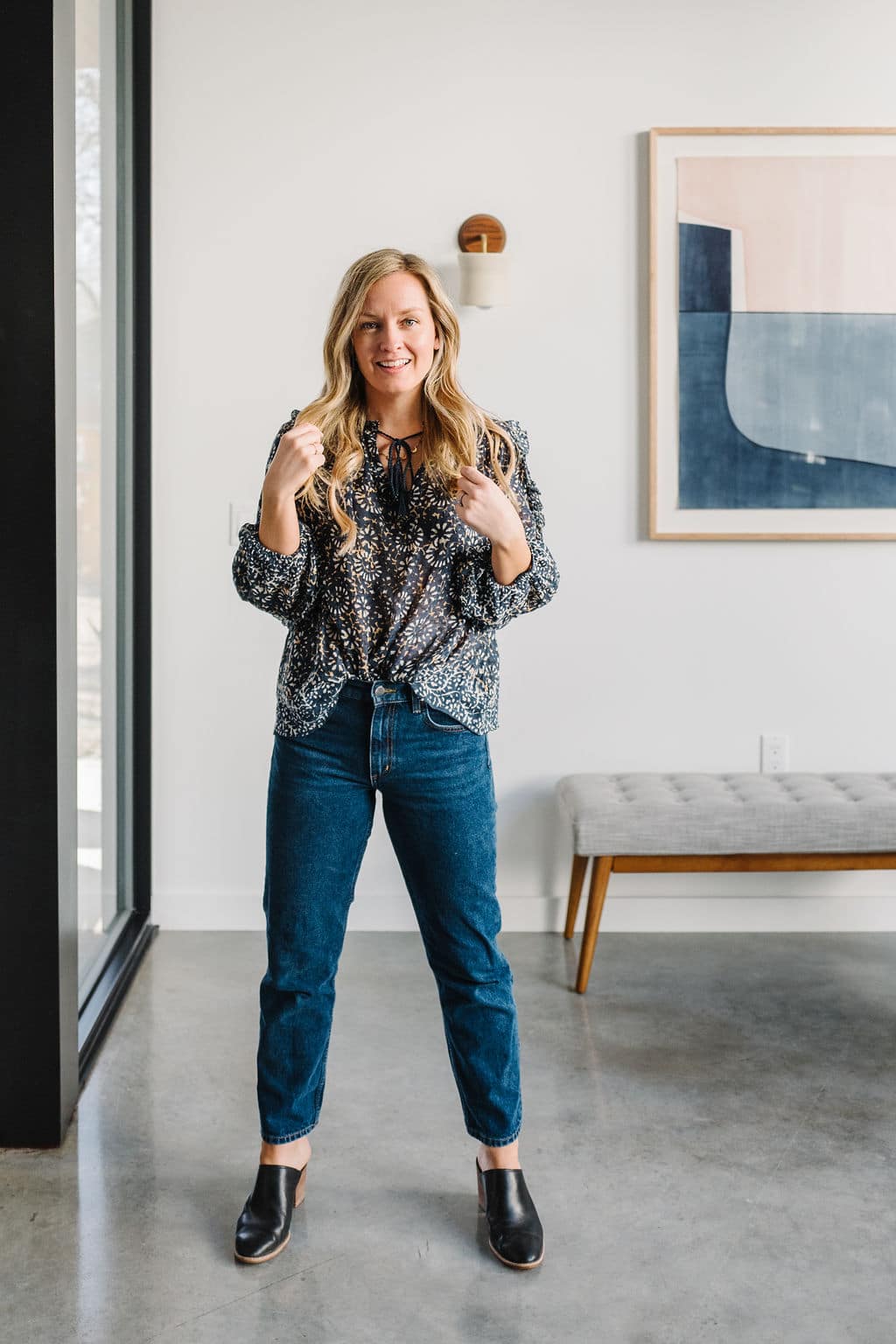 I feel like cropped jeans are polarizing. Some people love them and some just can't imagine having that much ankle hanging out all the time. Remember when we were so worried that our jeans weren't going to be long enough when we wore heels? Gone are those days! I love how relaxed crop jeans feel and they're also a little more interesting and on trend than your average skinny jean.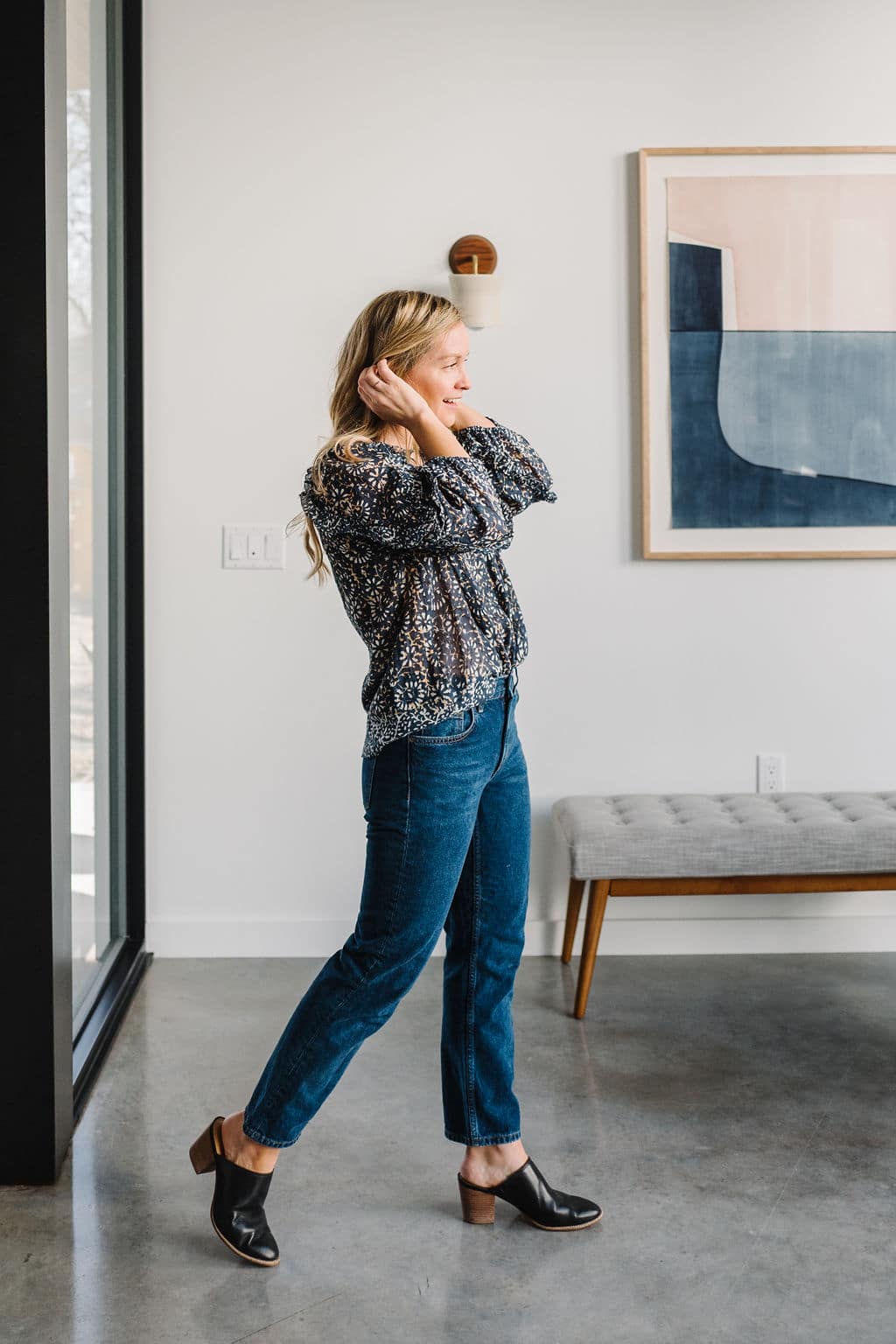 Choose a dark style if you want them to feel more elevated and pulled together. Think casual Fridays at the office.
Choose a shoe that shows off a little skin like a mule or slide stye sandal.
Embrace the casual nature of cropped jeans and rock them with a sweatshirt and sneakers.
To elevate them, choose a fun printed top that's dressier.
Make sure the hem hits before your calf muscle or longer for the most flattering silhouette.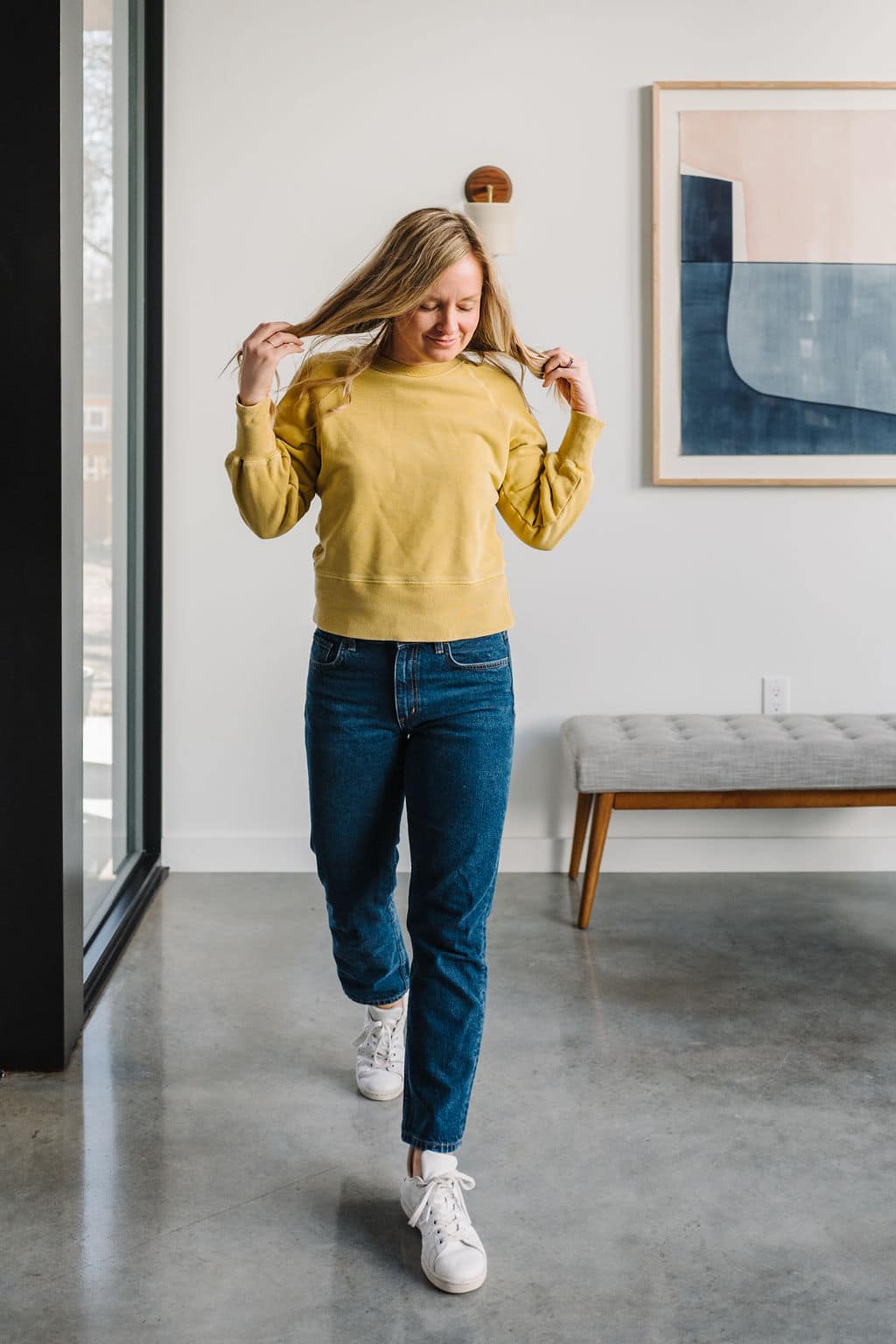 My 3 favorite pairs of cropped jeans: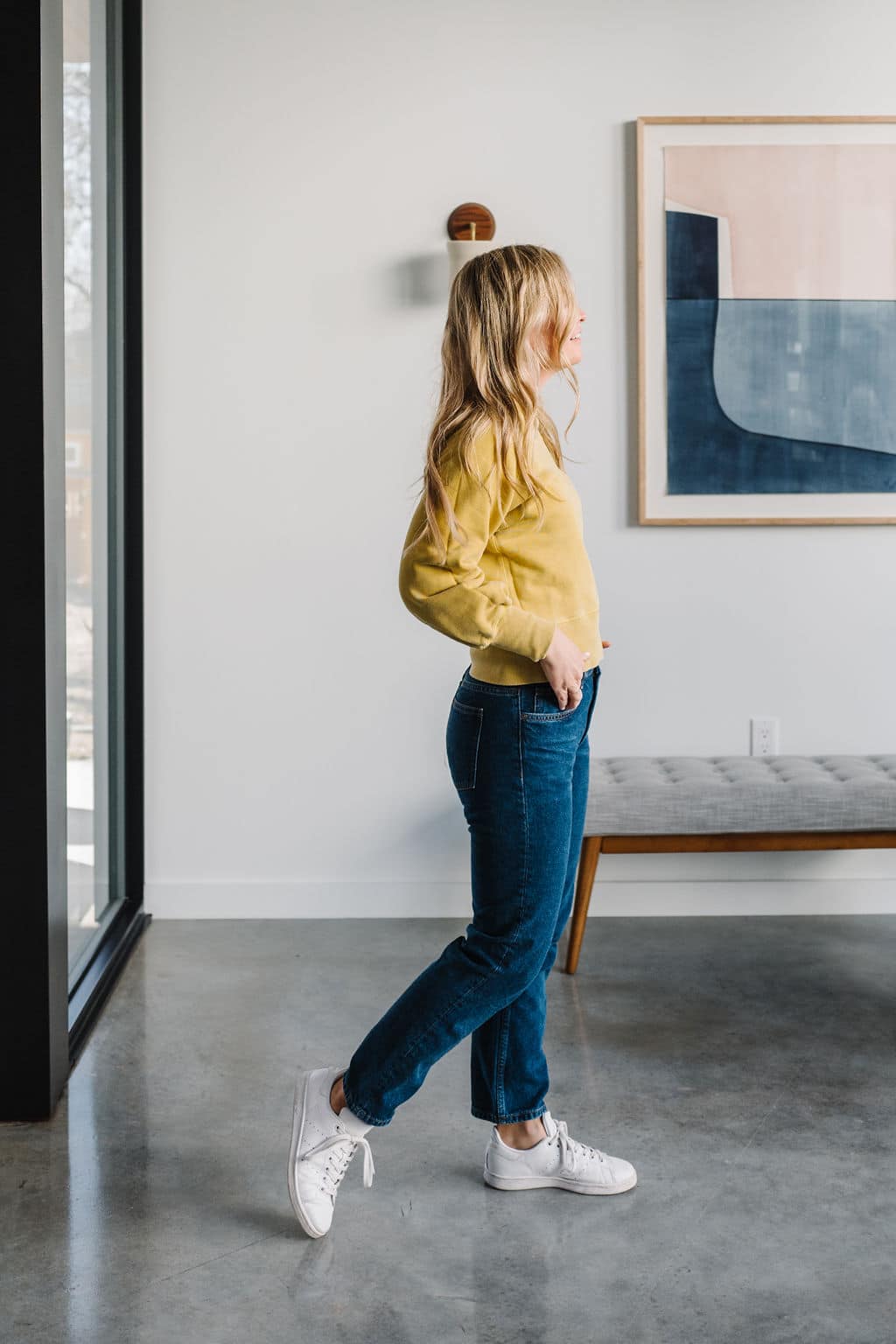 Top Tips For Finding Your Best Pair of Jeans for Your Body:
If you're looking to accentuate your waistline, choose a high-rise style.
For plus-size jeans, consider high-waisted skinny jeans.
If you're looking to accentuate your booty, mid-rise jeans are your best bet.
For longer-torsos, a longer inseam or higher-waist is the way to go
If you have a flat bum, look for jeans with larger back pockets for some enhancement.
Interested in elevating your personal style? Check out these posts:
How to Create a Seasonal Wardrobe You Love
10 Ways to Wear a Denim Mini Skirt
What's your favorite pair of denim right now? Let us know in the comments!
Photography  by Katie Jameson