03/29/2021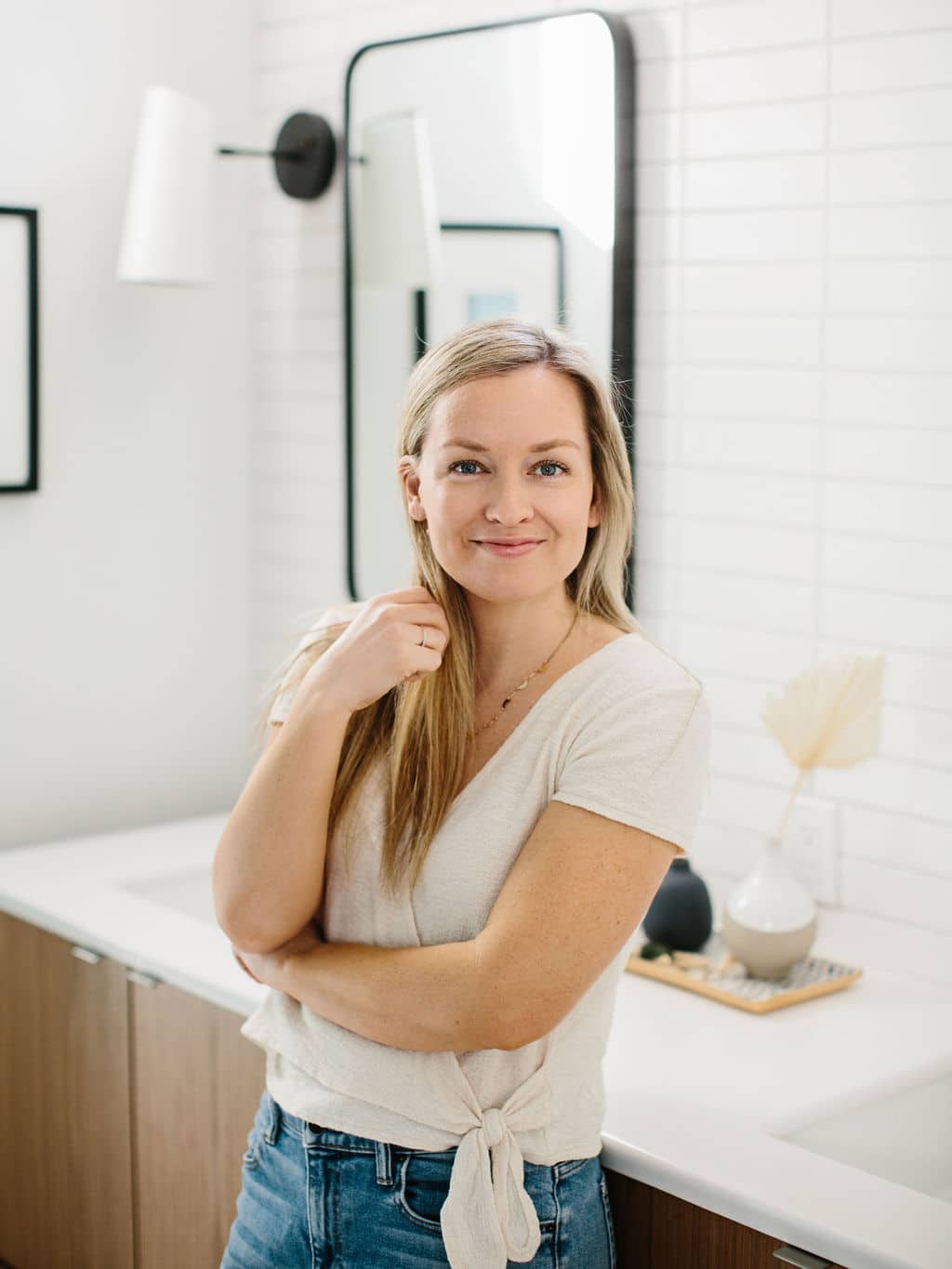 A short history on my relationship to my eyebrows goes a little like this: I have really light eyebrows. In the 90s that was great. I could wax them twice a year and no one was the wiser. Anytime I had my makeup professionally done, though, I was always uncomfortable with my eyebrows– probably because I wasn't use to seeing them! I would always beeline it for the bathroom and begin smudging the eyebrow makeup to make them less noticeable. As I've gotten older and as eyebrows have made a comeback, I've learned to do mine in a way that feels like a good balance. I like for them to look like they do exist on my face, but still feel natural. Have blonde eyebrows or just looking for a quick two minute routine to up your eyebrow game in the morning? Keep reading for our full tutorial for blonde eyebrows plus answers to some frequently asked questions below…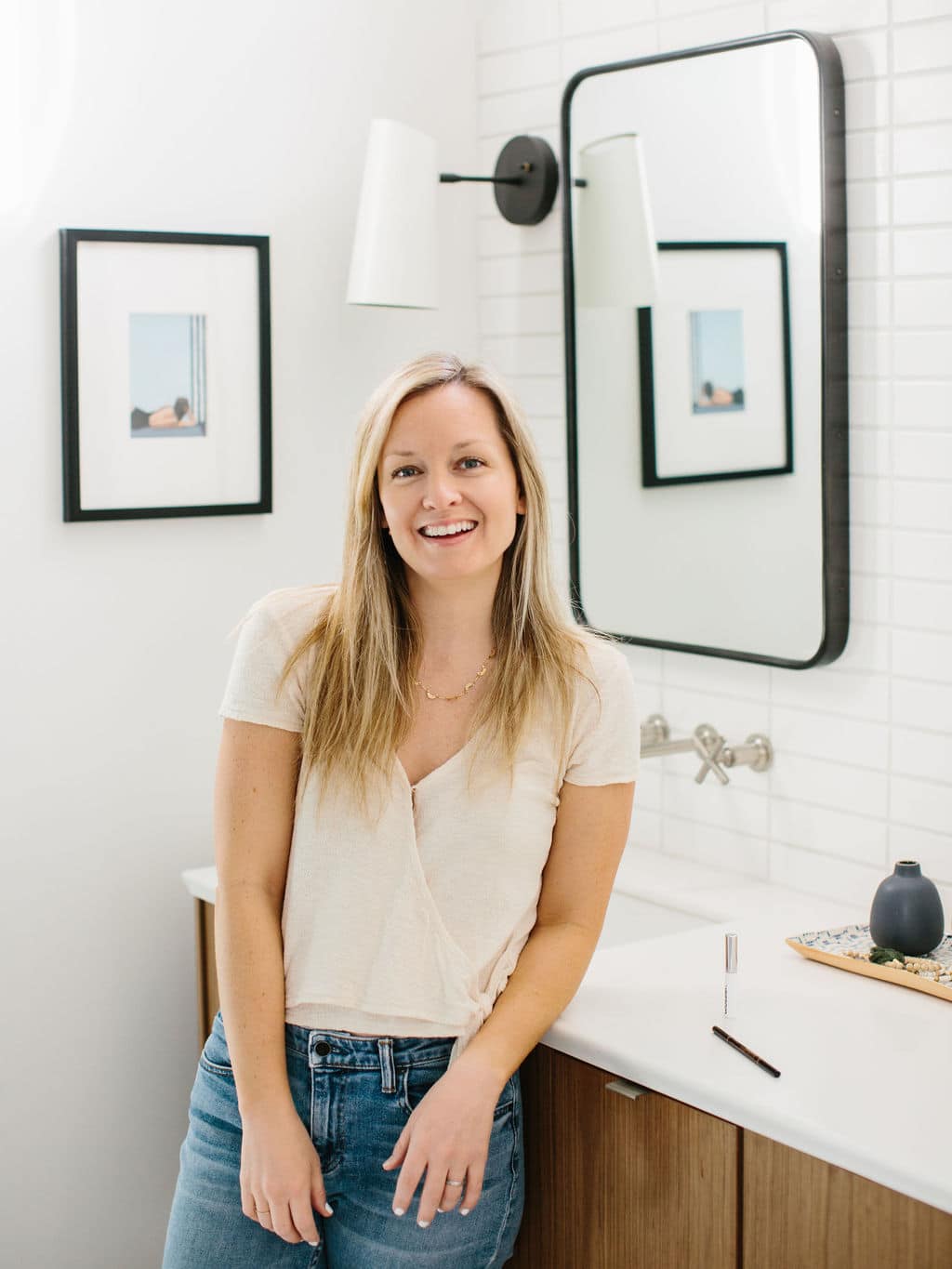 Above is the before and below is the side-by-side of my eyebrows before makeup and after the tutorial for blonde eyebrows. All of my makeup is exactly the same in both. The only difference is the eyebrows! Huge, right?!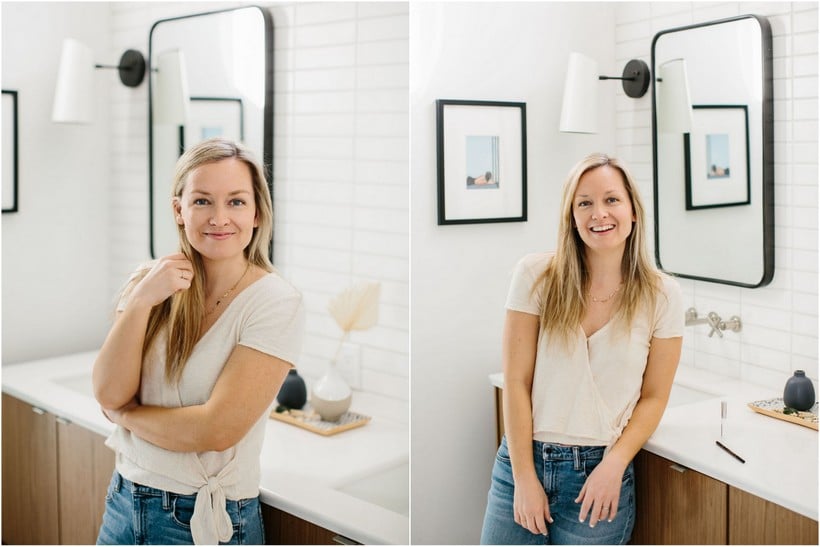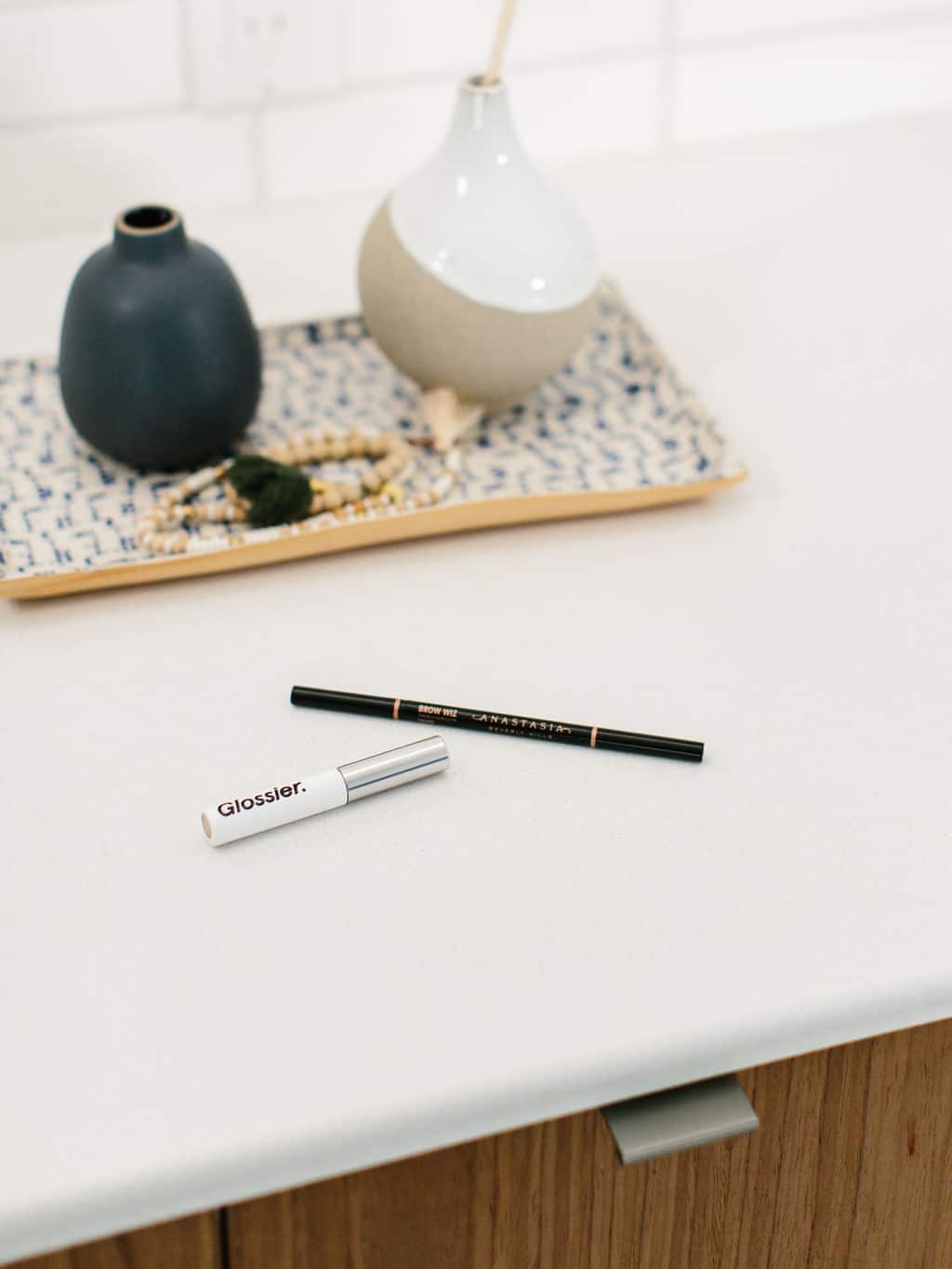 These are the two products that I swear by for blonde eyebrows. The first is Glossier Boybrow in blonde. I was one of the last people to try this product. A makeup artist once told me that I didn't have enough hair for it and I was also hesitant that it would be too heavy of a feel for what I like.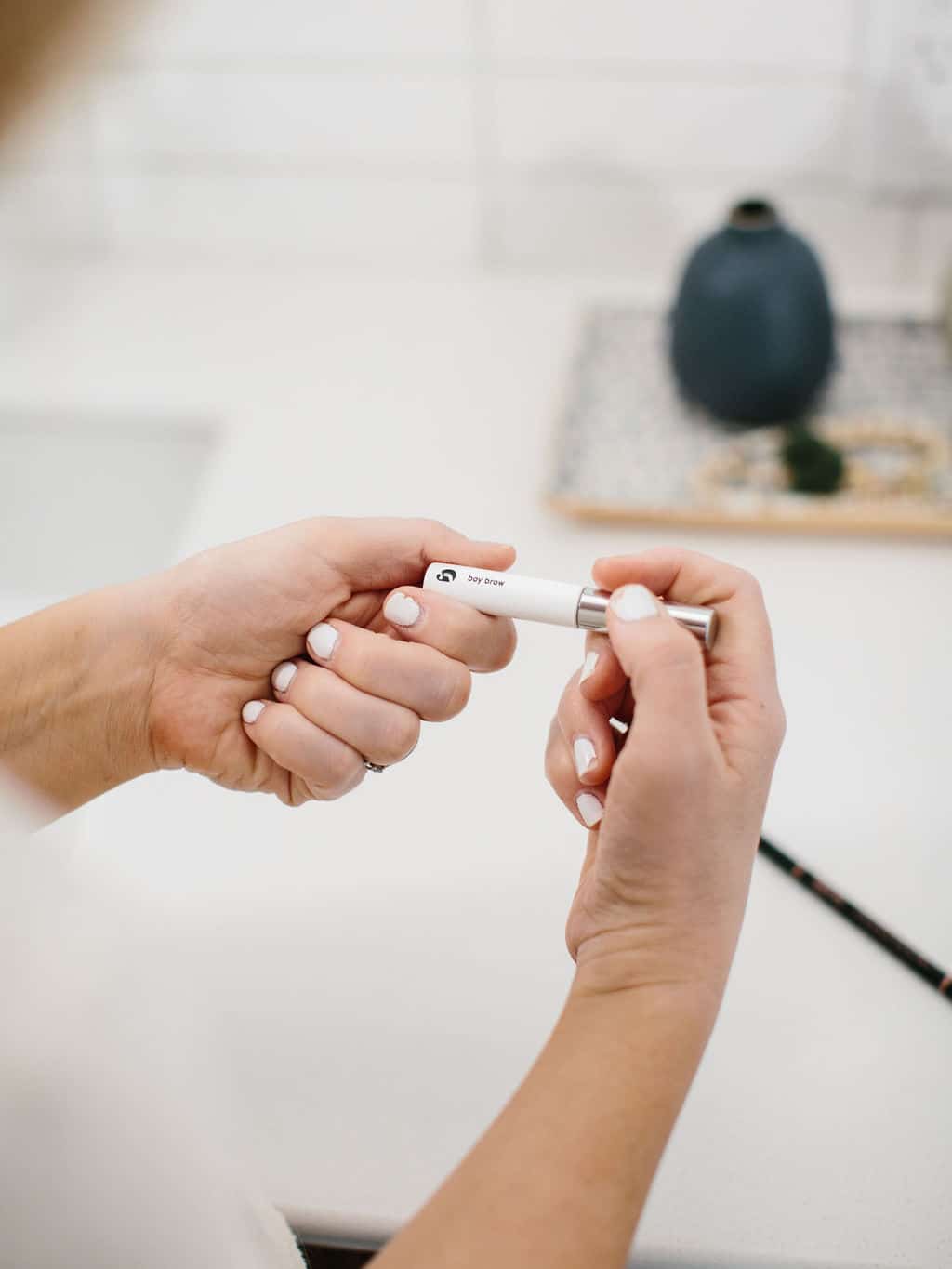 On the contrary, I LOVE this product. Obsessed. If I could only use three makeup products this would be one of them. It's true that it really needs hair to stick to which is different than an eyebrow pencil which is why I use both.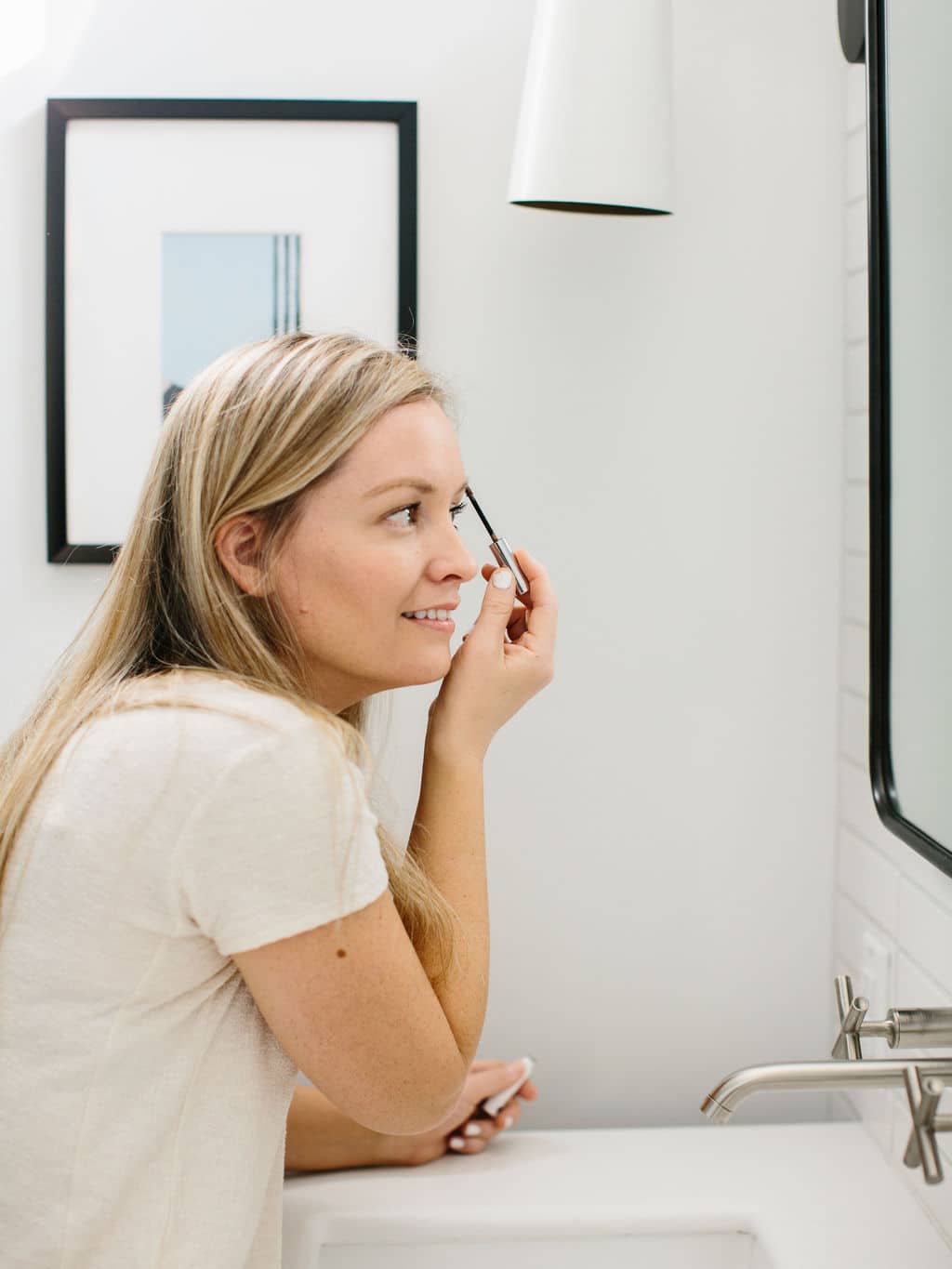 By using Boybrow first though, I'm able to give some pigment to those blonde hairs making them more defined. It also means I don't have to use as much of a pencil resulting in a much more natural look.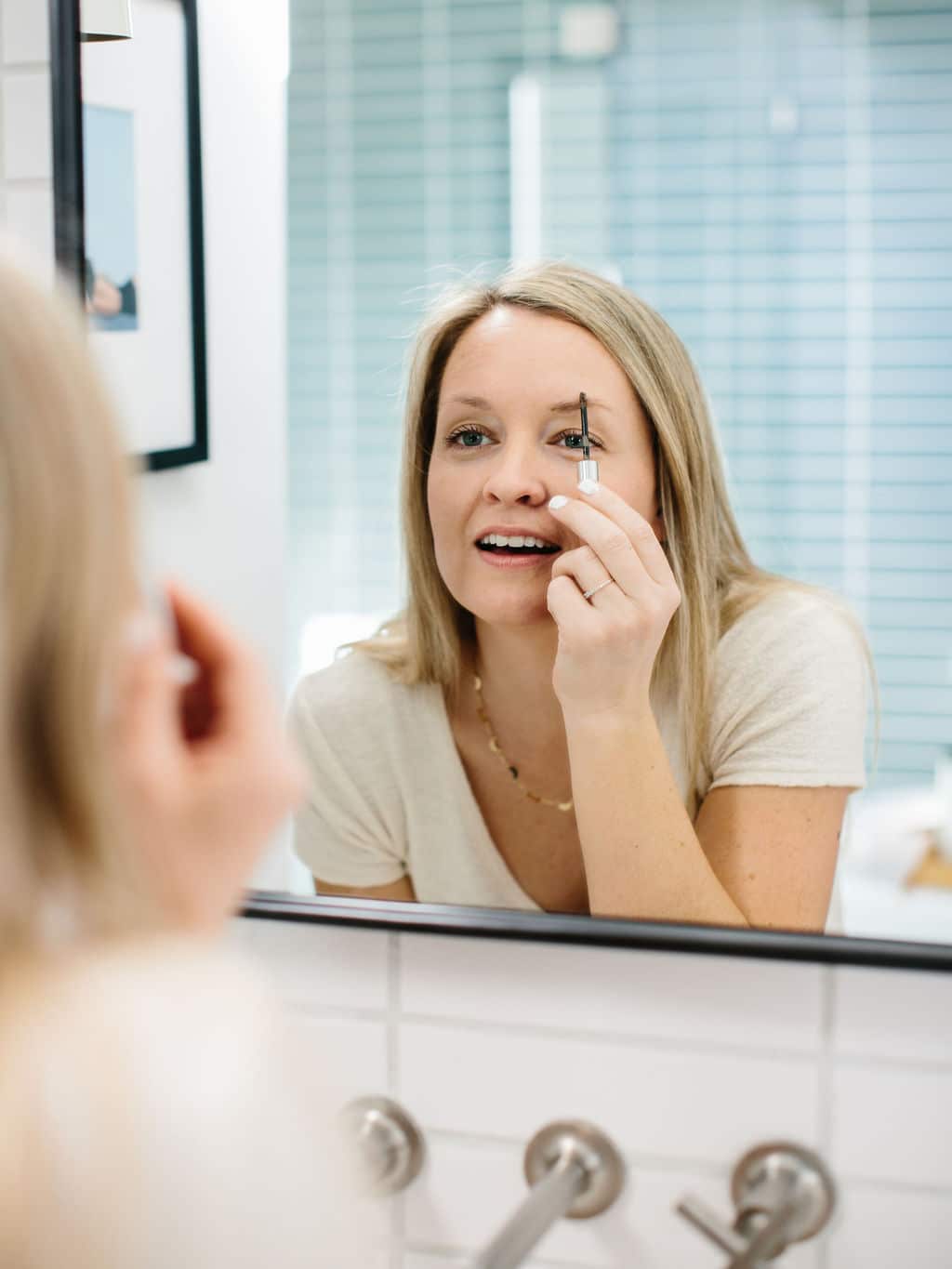 Step 1: Boybrow. You can really use the brush to shape the direction of the hairs. For a more defined brow, use more pressure and more product. Go over the hair more times. For something more natural, use a lighter hand to gently take the wand across your eyebrow in the direction you would like the hairs to go.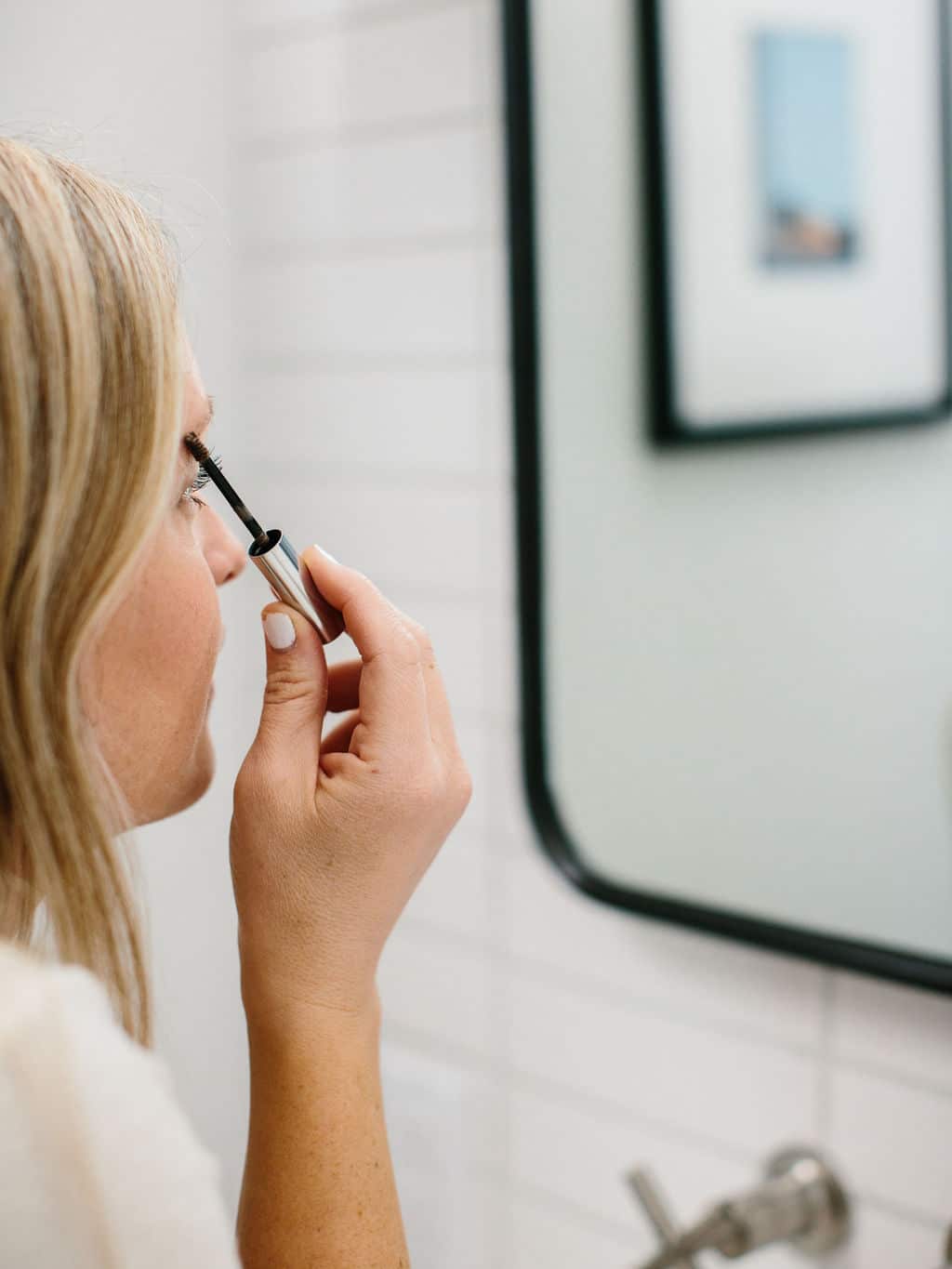 Here's the difference with one eyebrow done and the other not: the one that has no product literally disappears!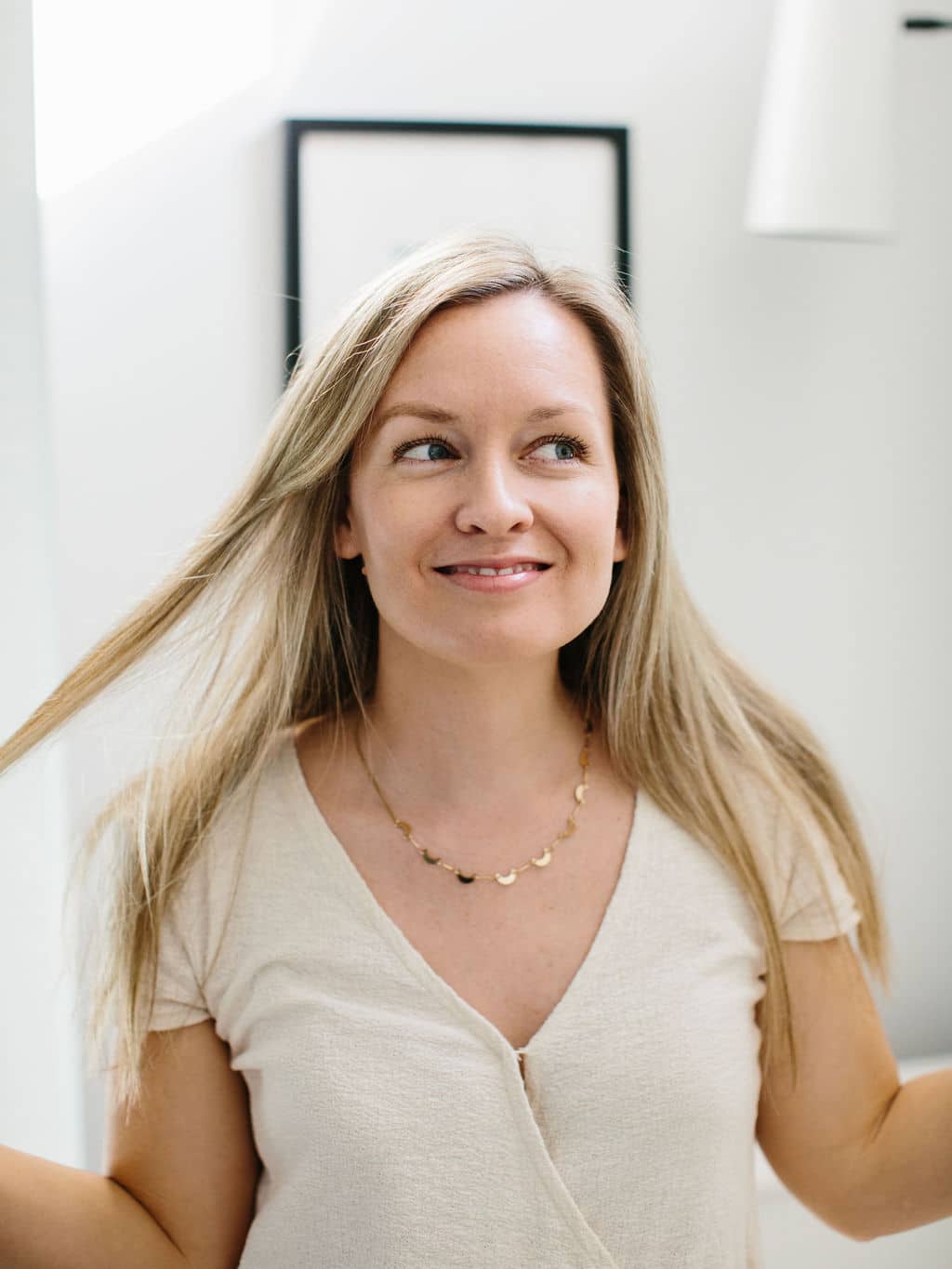 You can see now in the picture below that even after the Boybrow, there are spots that needs to be filled in with the pencil because there just isn't hair there. Remember that the Boybrow really needs hair to adhere to.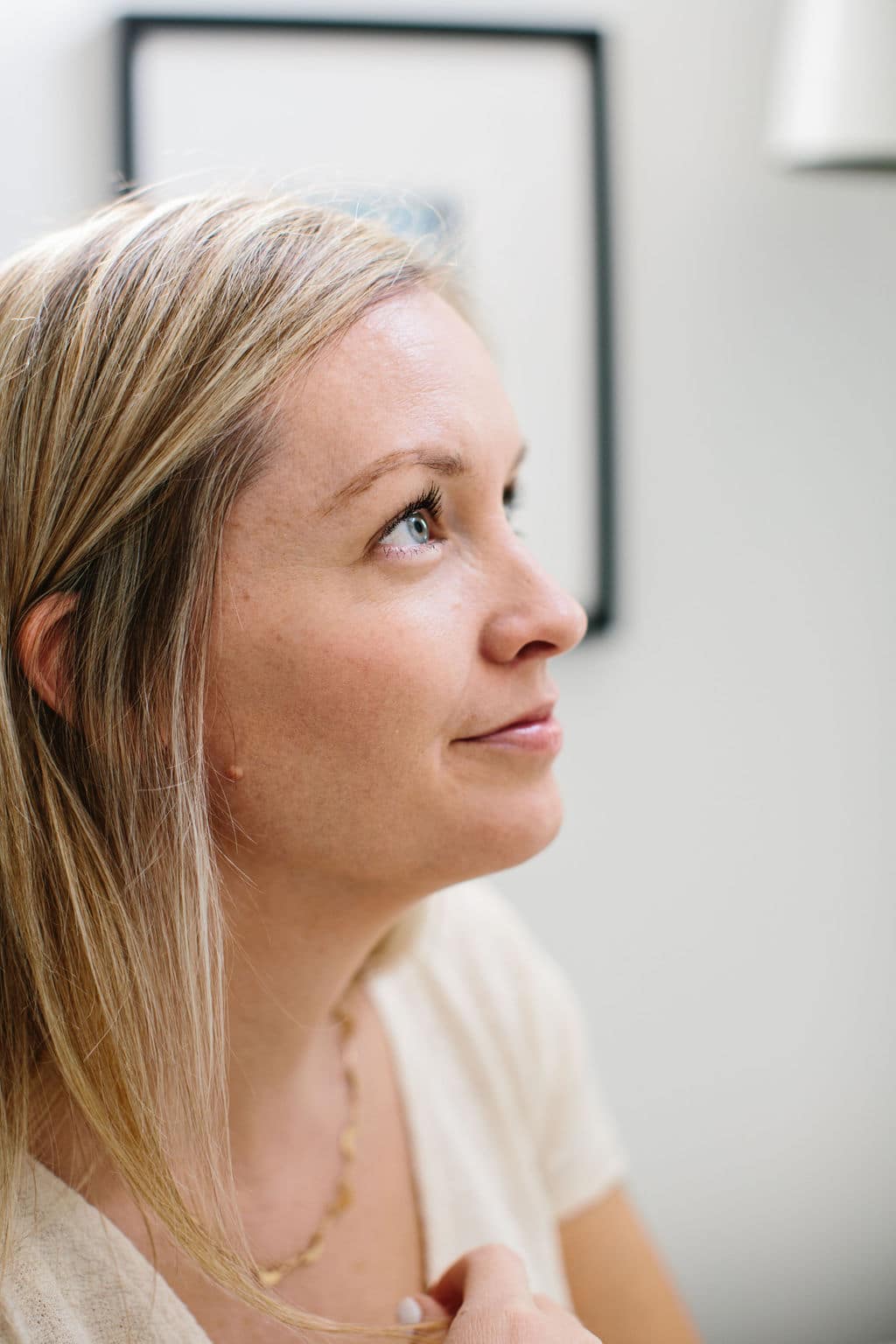 Step 2: This is where this Anastasia Brow Whiz pencil comes in. I use the color taupe. Now I go in and create short strokes in the same direction that the hair is going with the pencil. I only do this in the places where the hair is thinner or non existent. I use it to really give a balanced look throughout the eyebrow.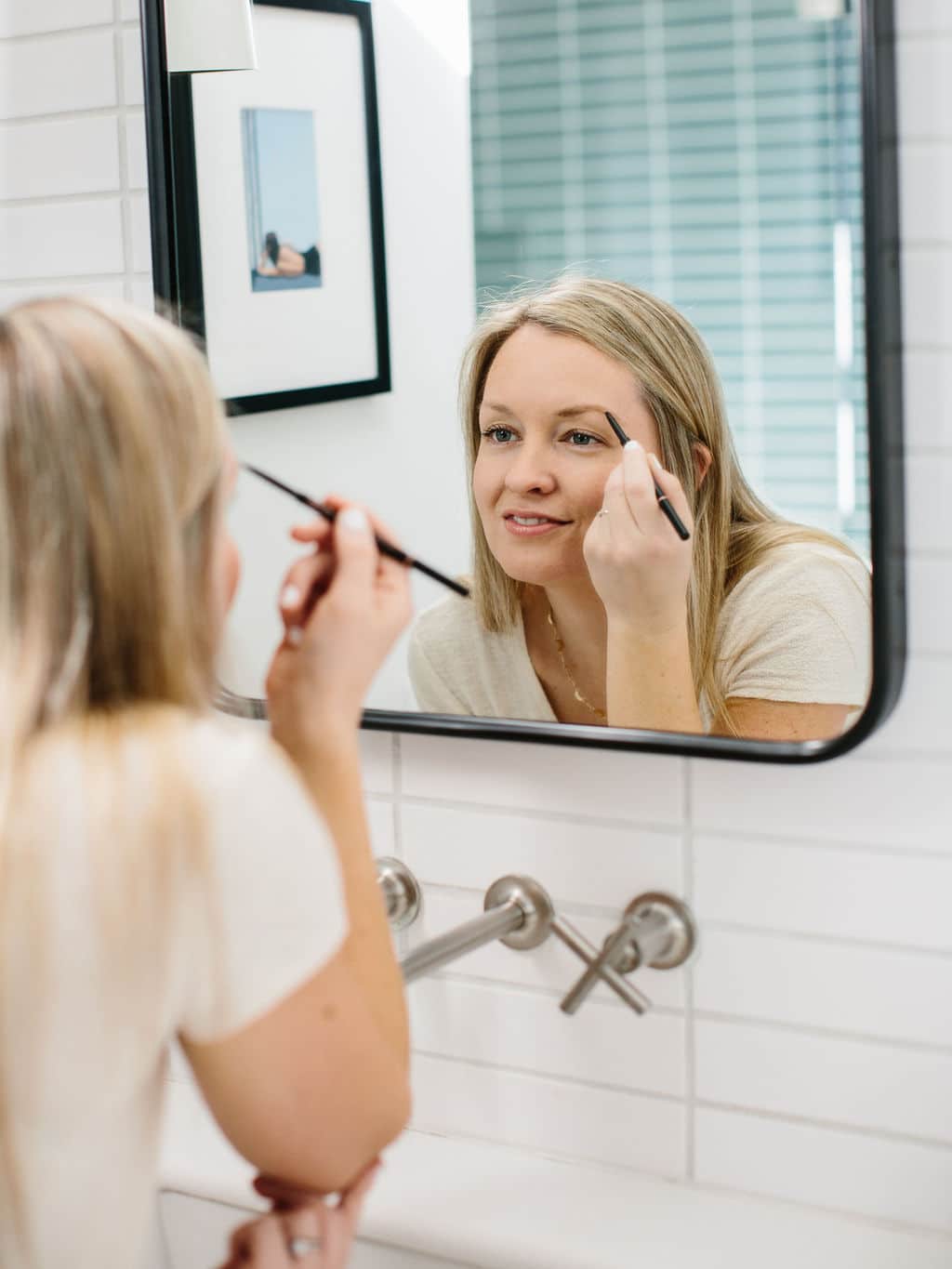 Tada! Here's the final: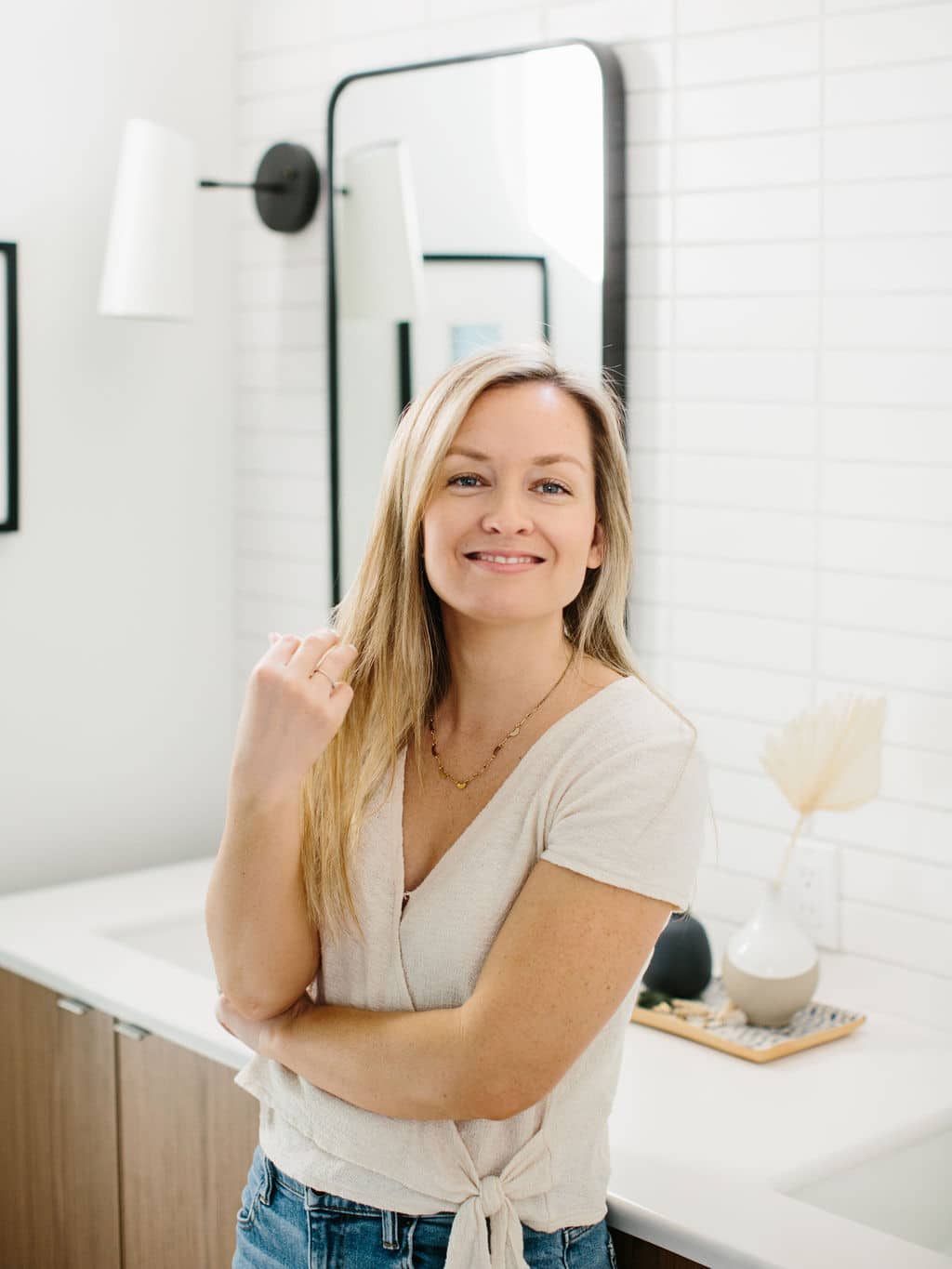 FAQ:
Should Your Eyebrows Match Your Hair:
This is a matter of personal preference, but it's perfectly typical for people's natural hair and eyebrow color to differ. I personally think brows that are one to two shades darker for people with blonde hair look best. If you have brunette hair, one to two shades lighter usually feels the most natural.
What do you use for Blonde Eyebrows:
I use Glossier Boybrow in blonde and Anastasia Brow Whiz in taupe. Both colors are ashy and keep the brows from looking too warm.
Should I tint my Blonde Eyebrows:
I have done this before. Something to consider though is that, like Boybrow, the tint needs hair to adhere to. If you have thick eyebrows / dense hair, the tint will be dramatic. If like me your hair is more sparse, it won't be as dramatic of an update.
If you liked this tutorial for blonde eyebrows, check out:
Photography by Katie Jameson