When it comes to hosting, embracing simplicity is key.  Ditch the overly styled tabletop for more organic mix and match dinnerware and bud vases that are easily filled with a few stems. In lieu of a complicated, twenty ingredient recipe, fresh pasta and garlic roasted produce are always a delicious treat.  And instead of hosting a party with an elaborate signature cocktail or two, stock your bar cart in such a way that guests know exactly how to make a refreshing tasting cocktail with ease.  We've been partnering with Smirnoff since the end of last year to get first glimpses of new products and refreshers on some of their signature staples.  Our team recently sampled the new Smirnoff Sourced products -made with real fruit juice-- and gave them all two thumbs up.  The best part is, all you have to add is club soda or tonic plus ice and you've got yourself a cocktail.  We stocked our bar cart with additional garnishes and fruits so that guests could get creative.  This minty grapefruit spritzer is entertaining simplicity at it's best and sure to be a hit.  Keep reading for more tips for effortless entertaining and be sure to share your own below!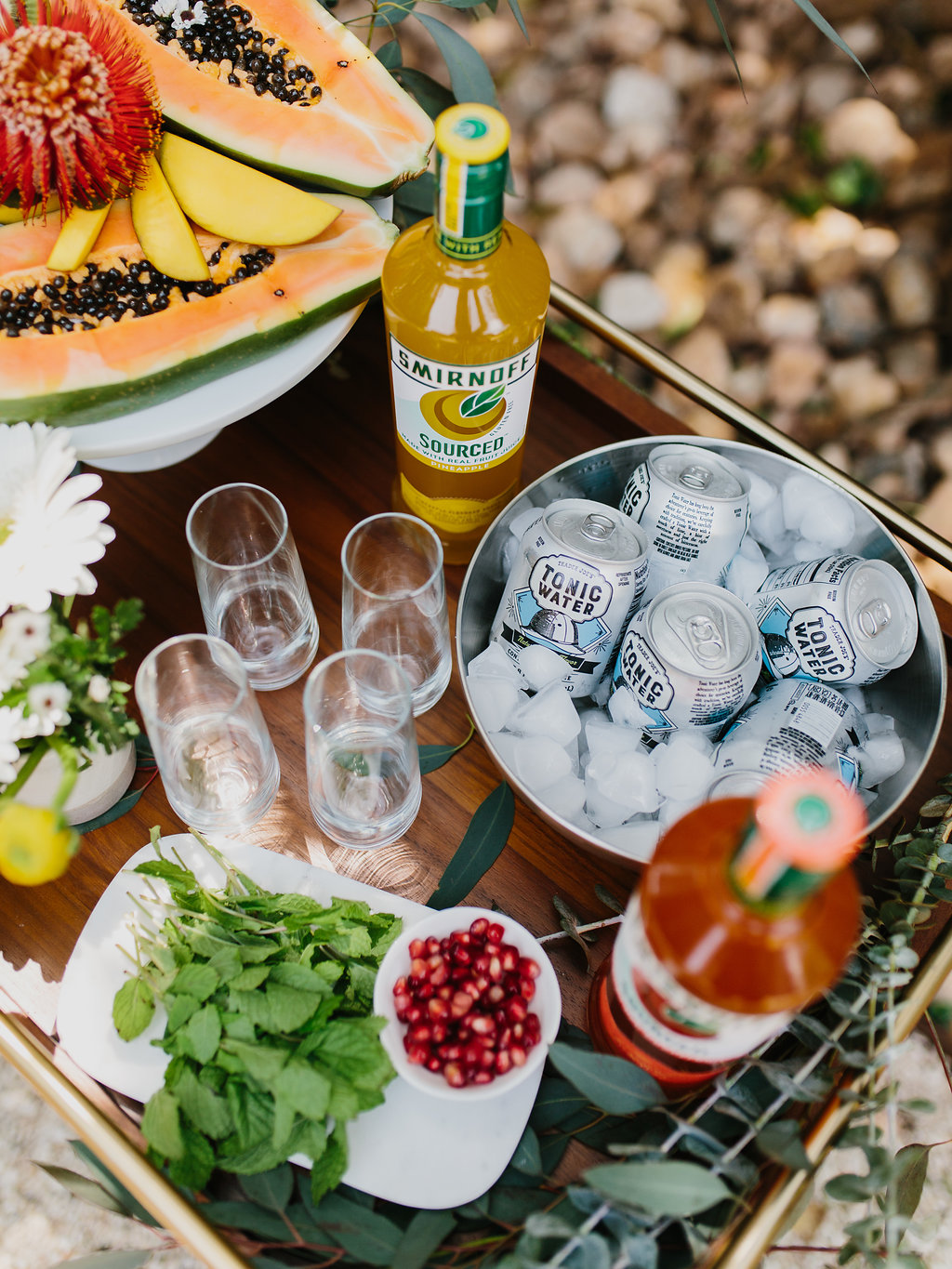 Tips for Hosting A Stress-Free Bash:
Consider a self-serve table of smaller bites instead of a full dinner that you'll need to worry about timing perfectly and keeping warm until it's ready to serve. Plus, it doesn't interrupt the flow of the evening and allows people to mingle among guests instead of just their table-side companions.

Don't go crazy on an elaborate table setting. Mix and match what you have or opt for recyclable bamboo dinnerware and skip the post party dish washing.

Always make a list ahead of time and check off as much as you can well in advance of the party.

A well-stocked bar cart for self-serve cocktails goes a very long way. (We're super into Smirnoff Sourced Grapefruit!)
You set the tone of the party as the hostess.  Kick off your shoes, grab a cocktail, and enjoy yourself and guests will do the same.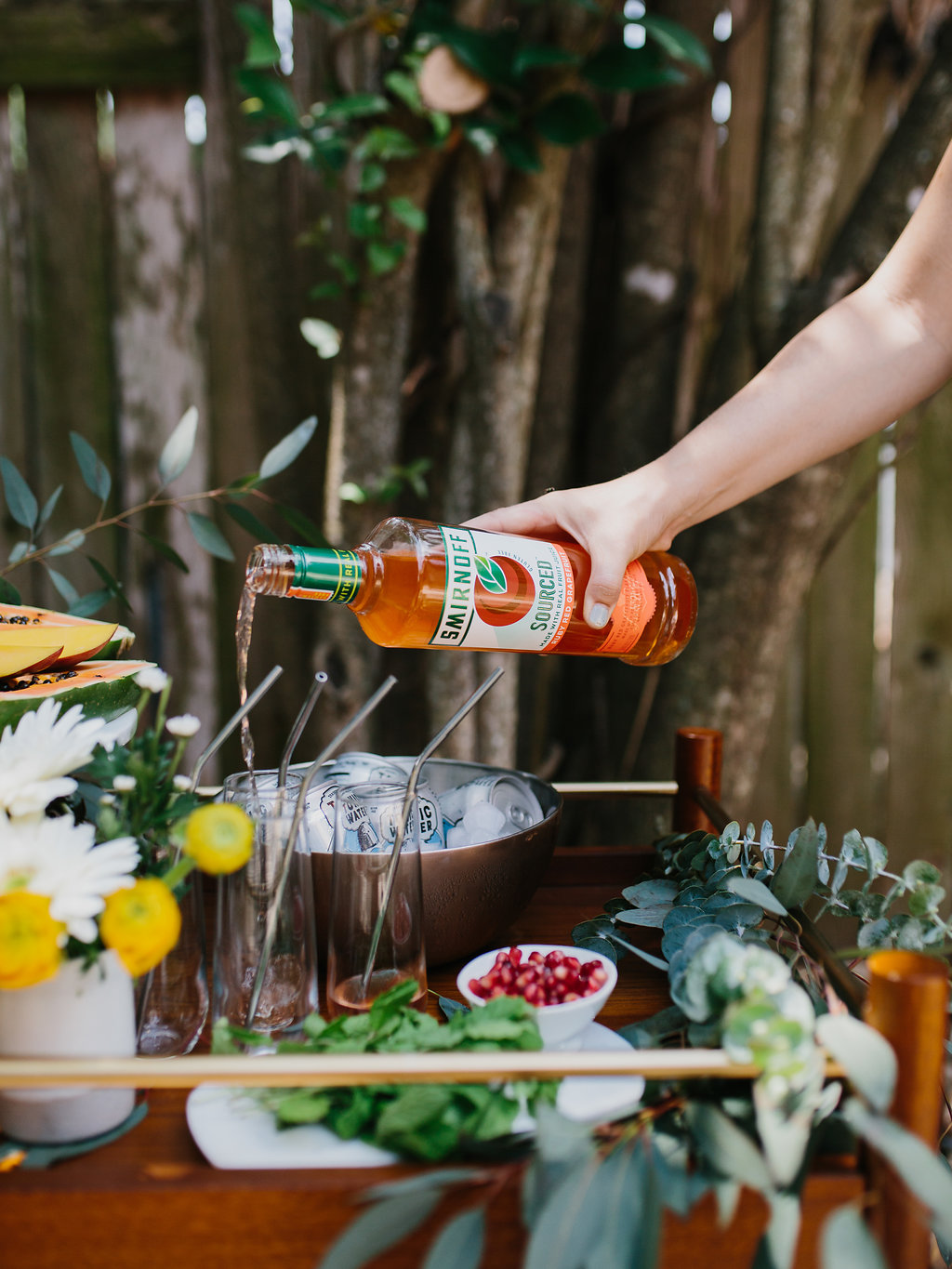 What are your favorite tips for entertaining with ease?
Photography by Katie Jameson
This post is sponsored by Smirnoff.