Hang on… wasn't it 
just
 Halloween? Yep. But we (
Caitlin and Caitlin
) are realizing it's already that time of year again: the holidays! Parties, food, and family time are coming at you fast. Don't worry—we (C+C) have you covered!  If you're planning to host, there are some definite essentials for doing it with the most.
No surprise here- it's all in the details. Entertaining during the holidays can be a delicate dance, so the more choreography you put in, the more fun you'll have! Make your guests (both overnight and day stayers) as comfortable as possible with extra toiletries displayed in obvious places, throw blankets for easy fireside cozying up, and secondary accommodations at the ready in case someone had a little too much spiked cider!  Here are our favorite (inexpensive) decorative touches for domestic displays of excellence.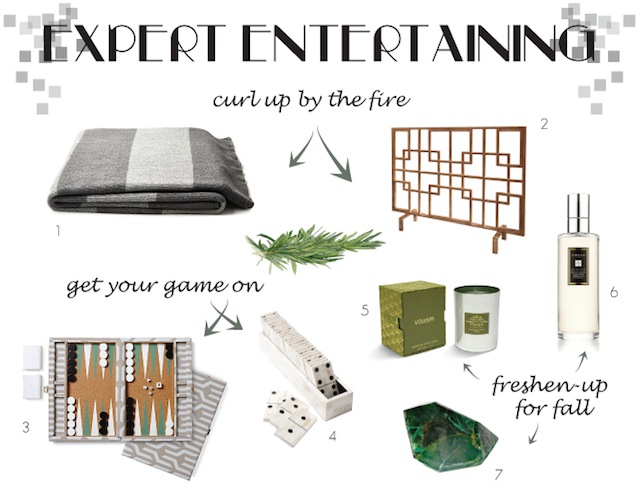 If your guests end up staying overnight, these luxurious finds will make them feel right at home. Let's just hope they don't feel too welcome.
Kate Spade