11/08/2017
Looking for an easy braid tutorial? This one is for you! (You can also see all of our hair tutorials here!)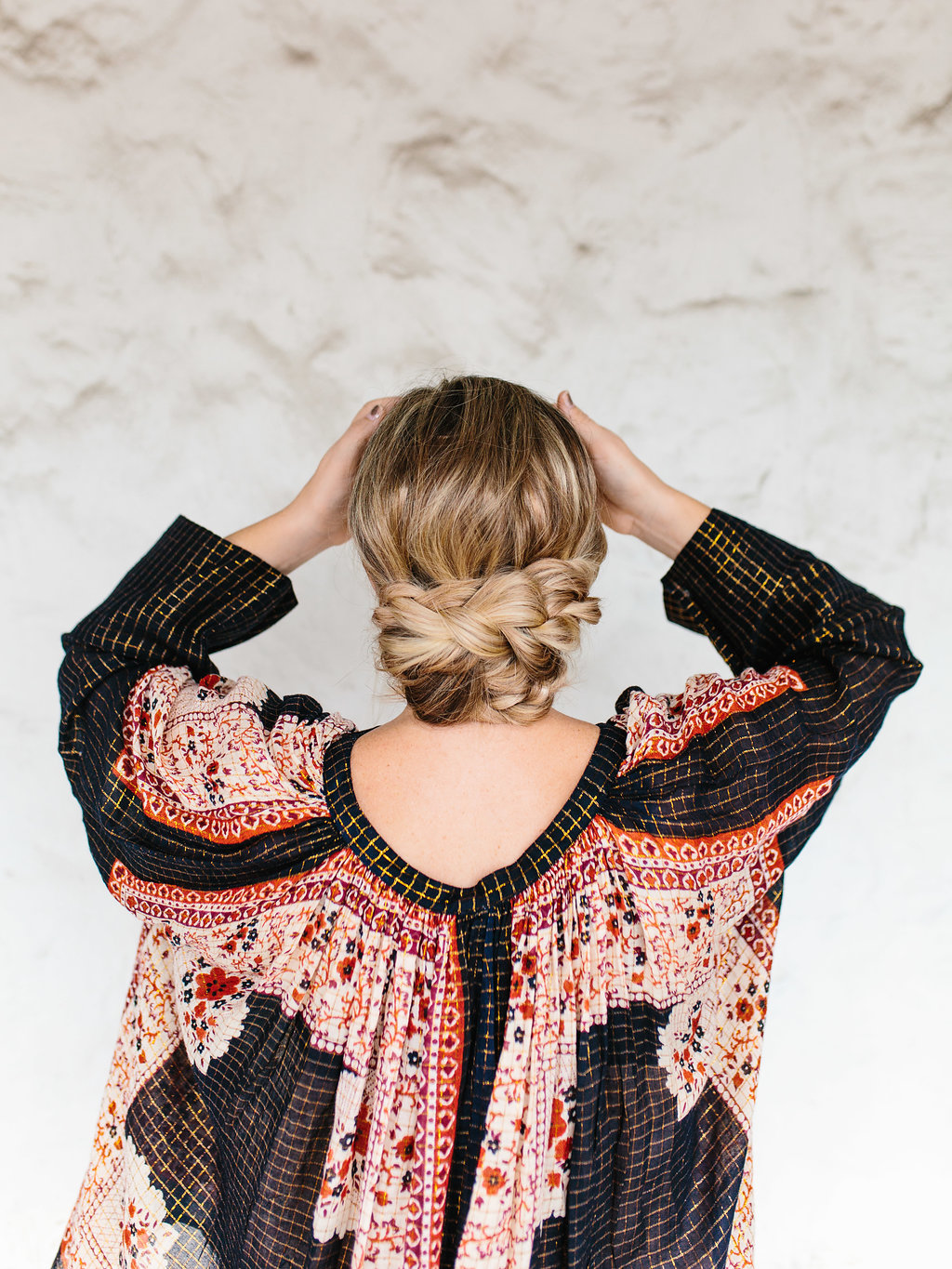 If you knew me two years ago then you might recall me saying that I would never have long hair again. Which is why people must say, "Never say never!" because voilà: long hair and loving it!  I've so been enjoying playing with longer ponytails and experimenting with braids.  It's interesting how you could be wearing a t-shirt and jeans, but if your hair is looking really extra the whole look suddenly feels special.  With the holidays fast approaching and party season upon us, we asked Mel to do an updo tutorial that was easy enough for anyone to pull off on their own hair, but that still felt extra special.  We are in love with this triple braided updo and it seriously takes all of five minutes… or even less!  Keep reading for the full tutorial…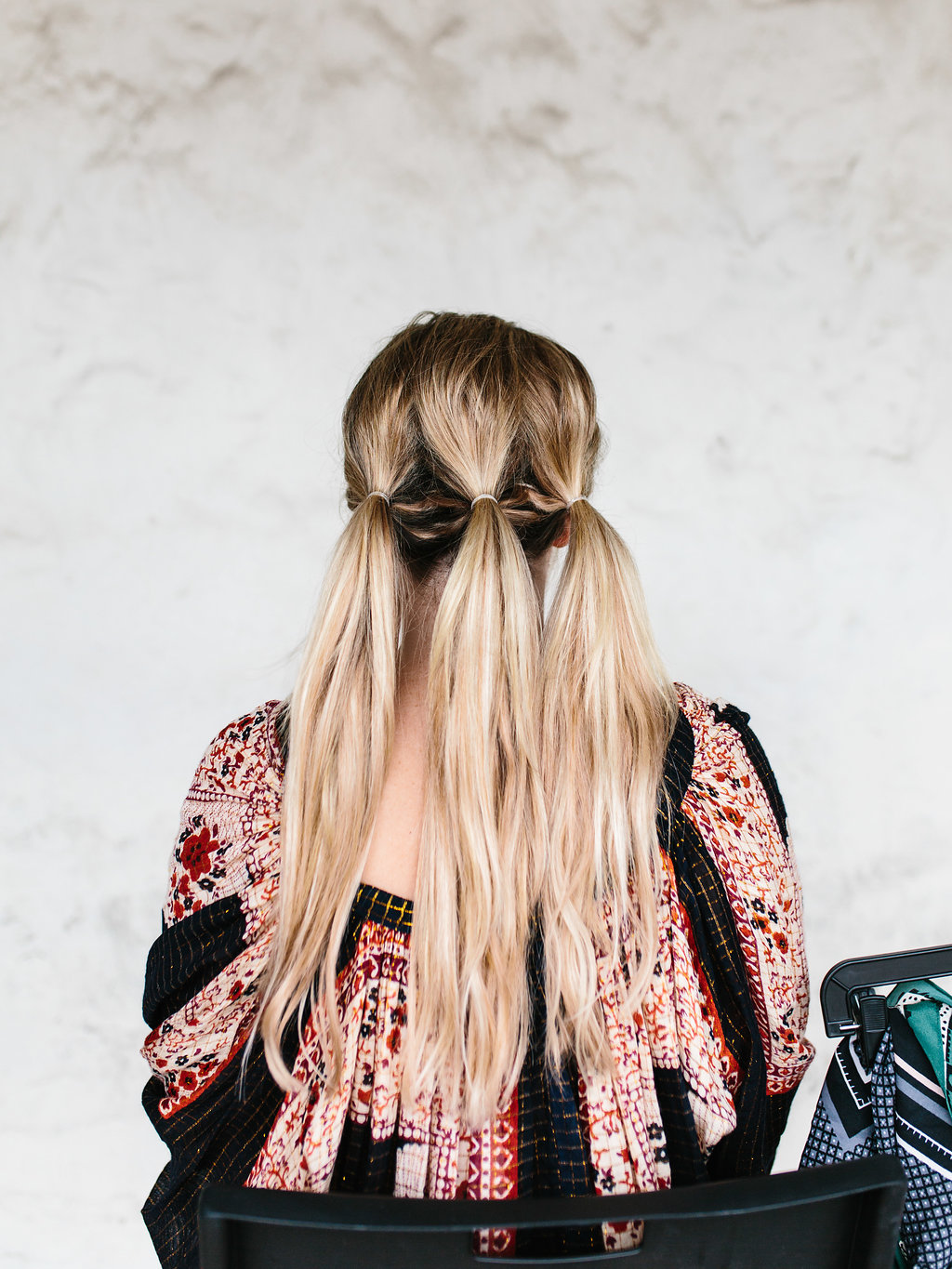 Easy Triple Braided Updo
Begin by sectioning hair into 3 low ponies.  The sections don't need to be precise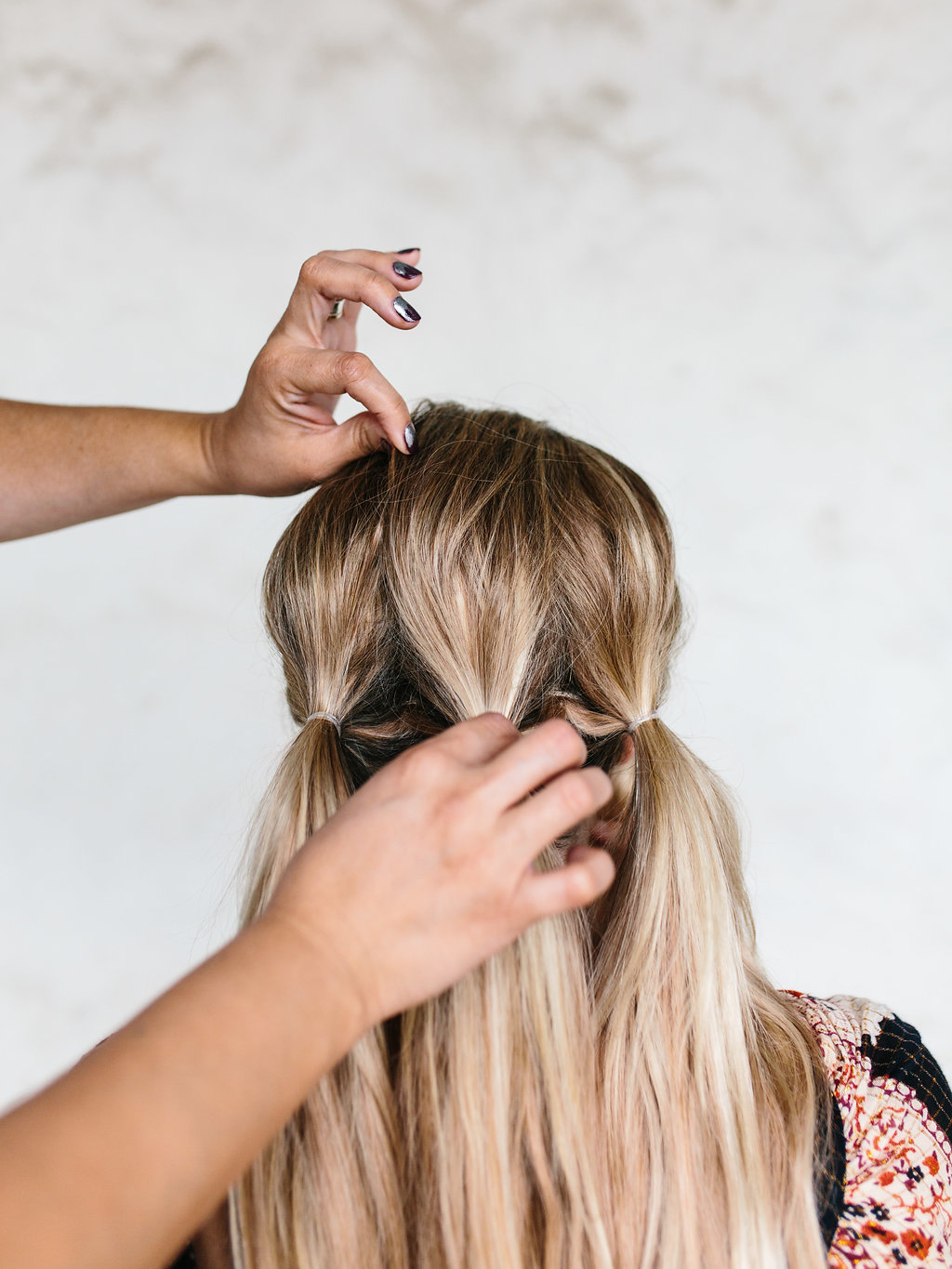 2. Pinch and pull the hair above the ponytails to create more body and give it a messier look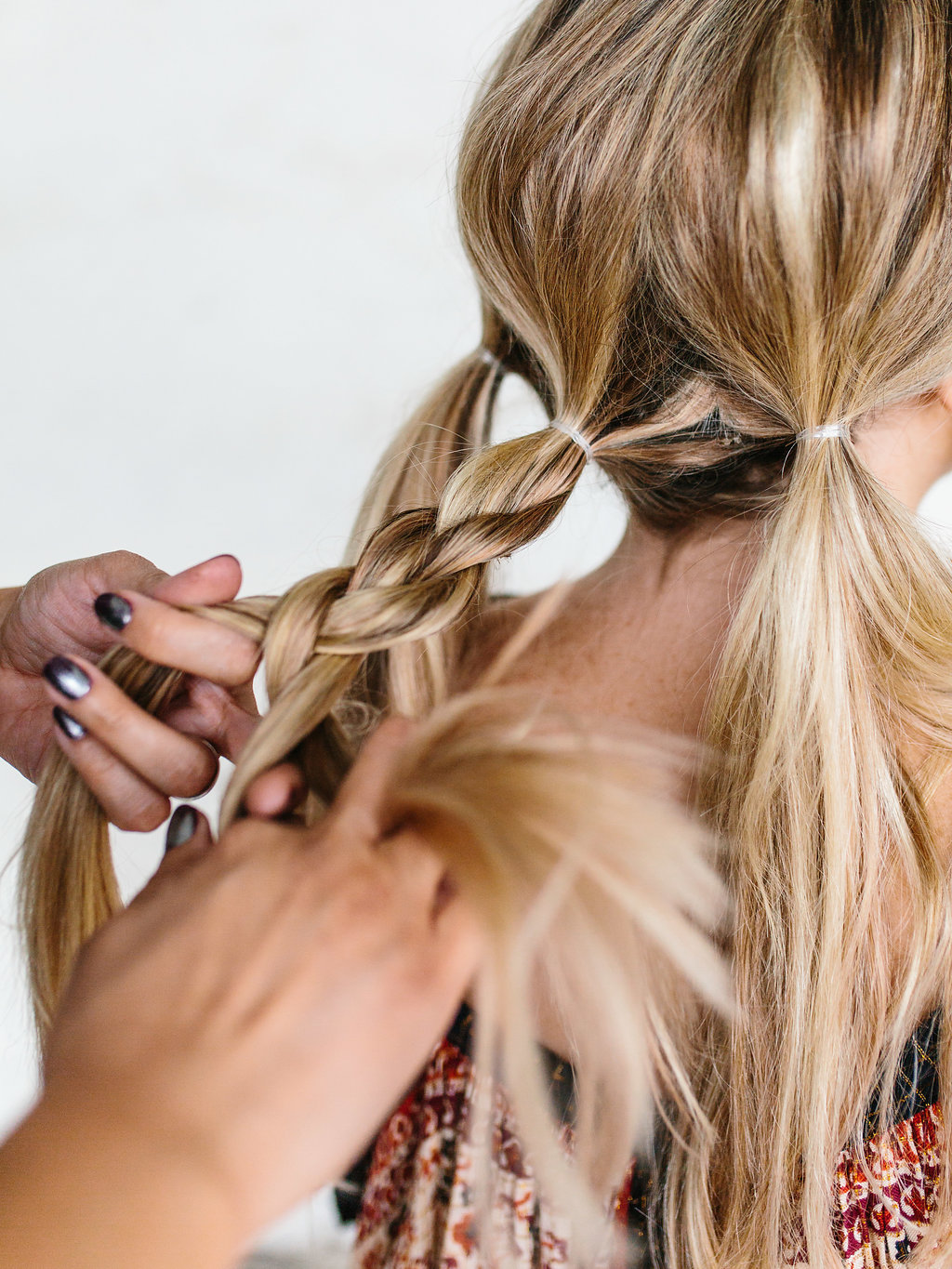 3. Braid each section and secure with a hair elastic then gently pull at the braid to make it wider and more flat (see below).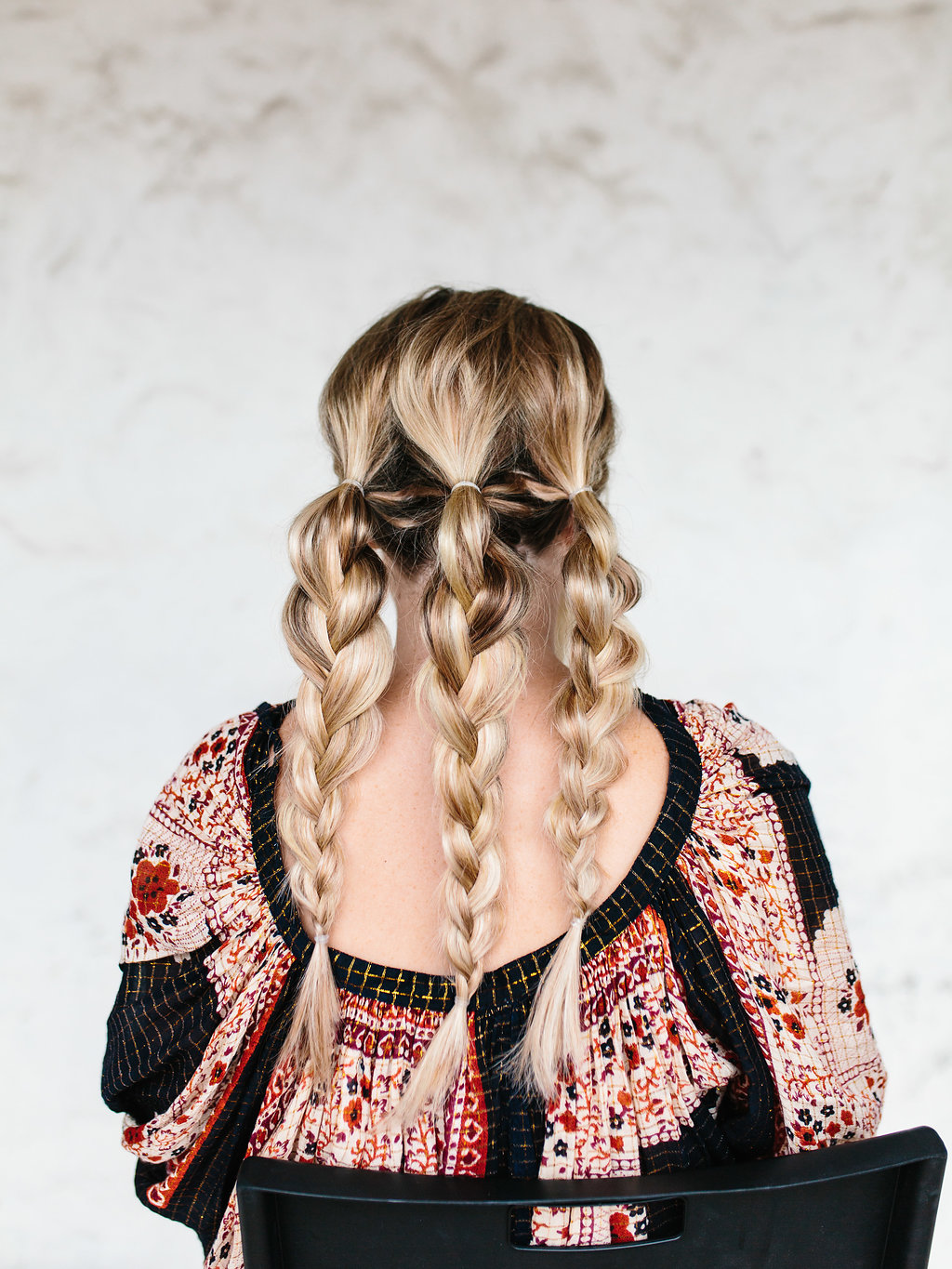 4. Wrap the left braid under middle braid then over right braid and back around under the middle braid and secure with bobbi pins.  Do the same with the right bra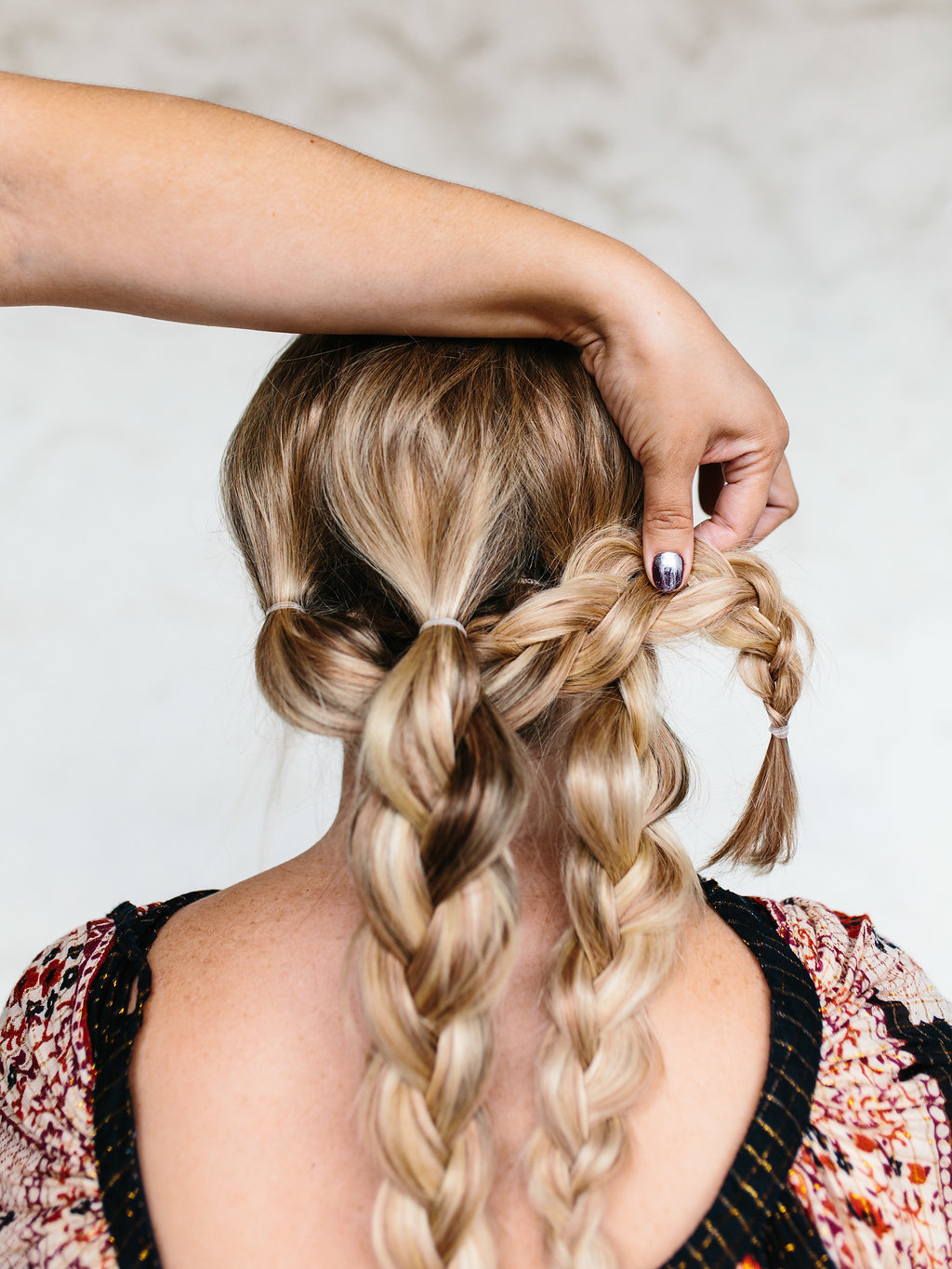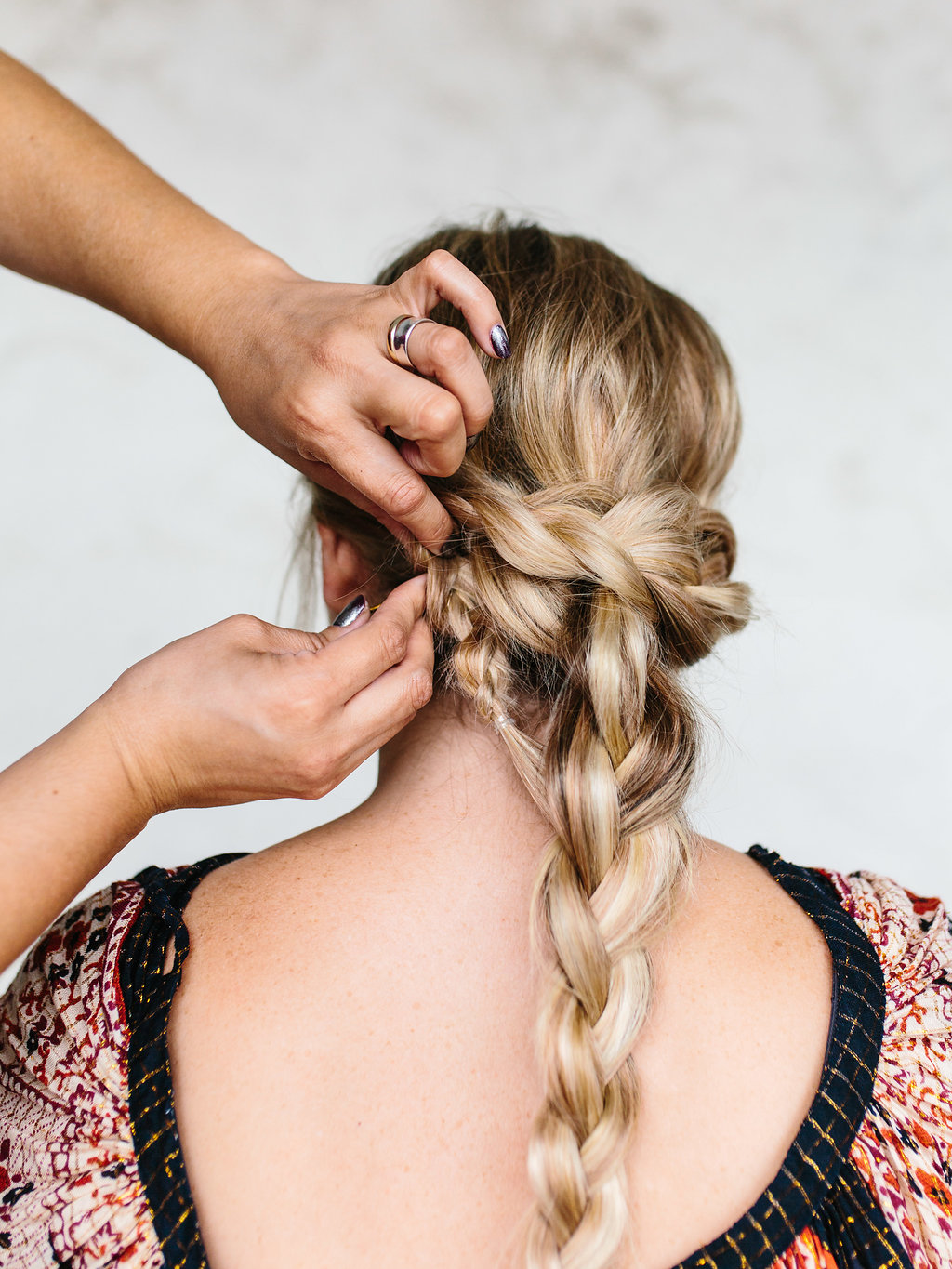 5. Pull the right braid over the center braid then pin underneath center braid.  All of this will depend on the length of your hair. You essentially want to criss cross the braids over and under each other and then secure the ends with pins.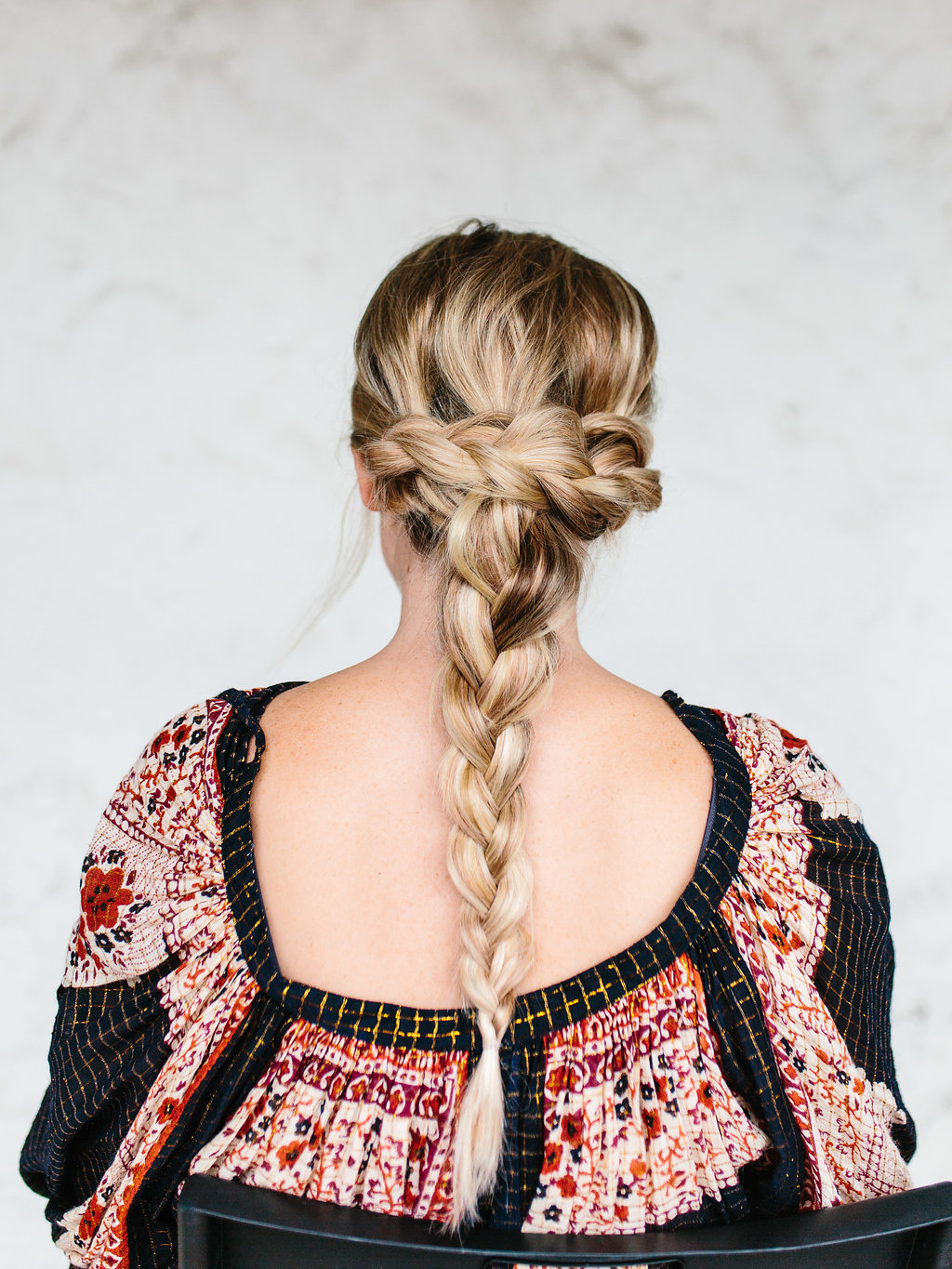 6. Wrap the center braid from left to right underneath the braid bun and secure with bobbi pins.  You can pinch and pull the pieces of the braids to flatten them further and create an even more full braid bun.  Pin and hairspray any pieces that are left sticking out.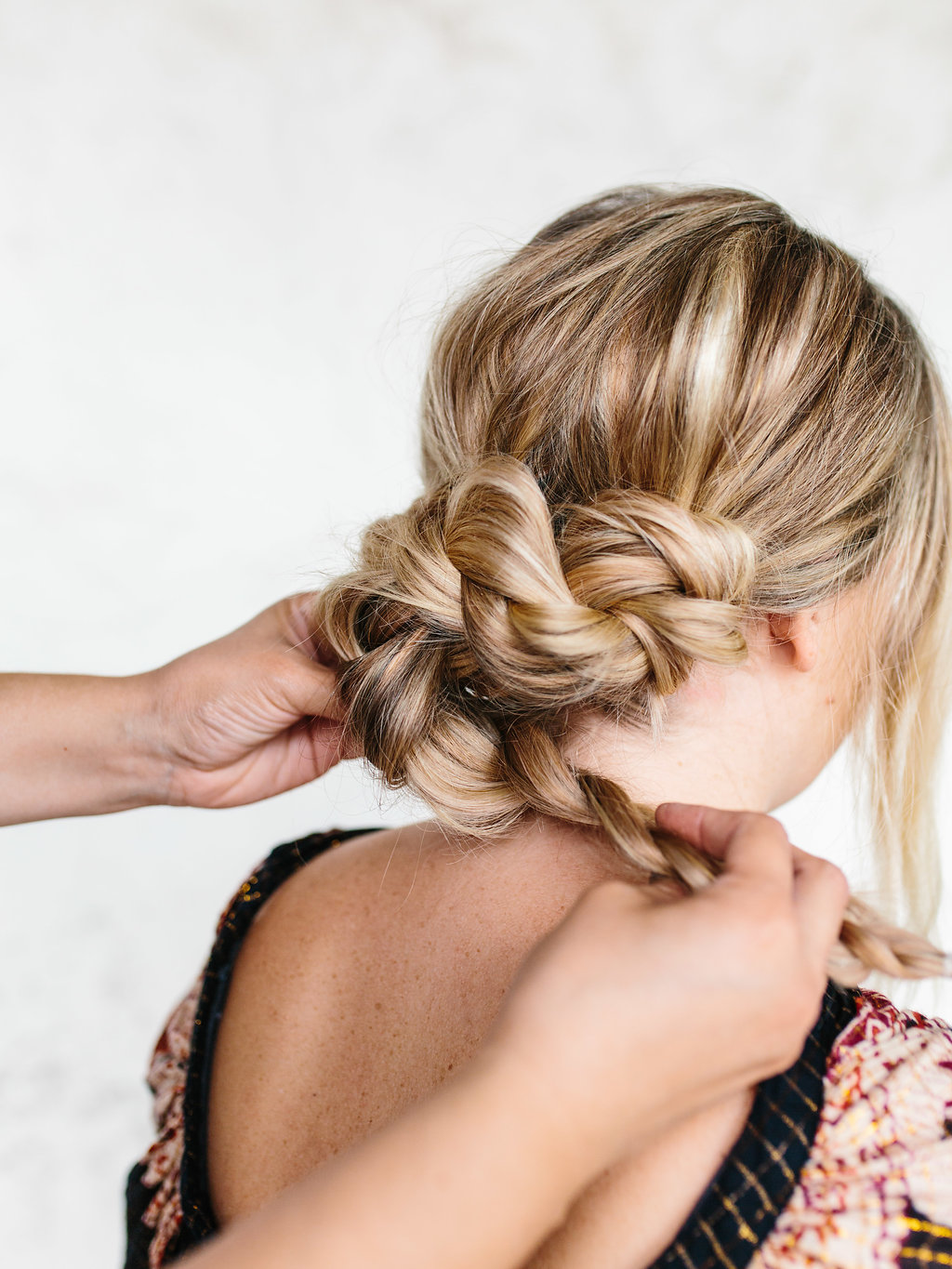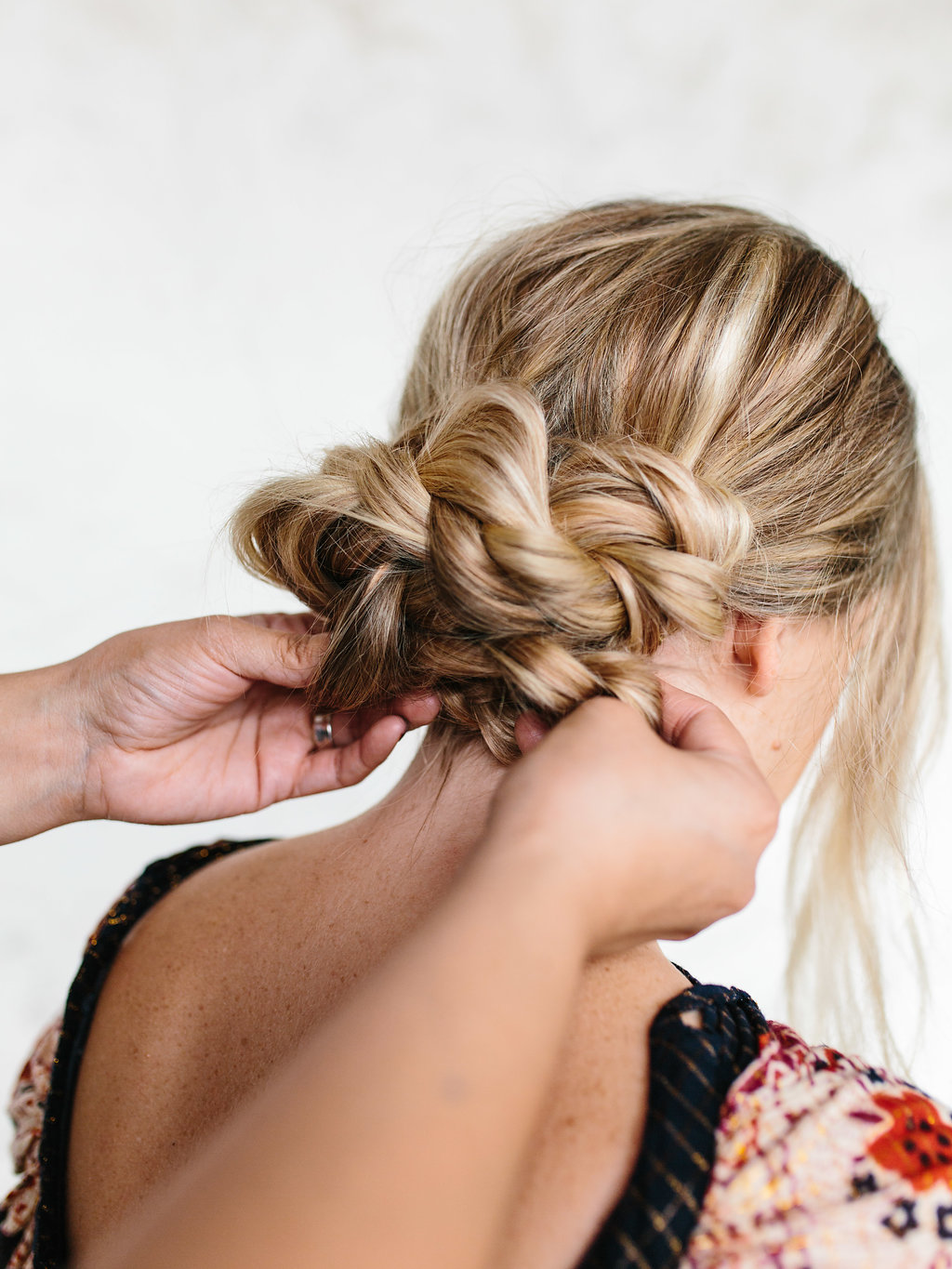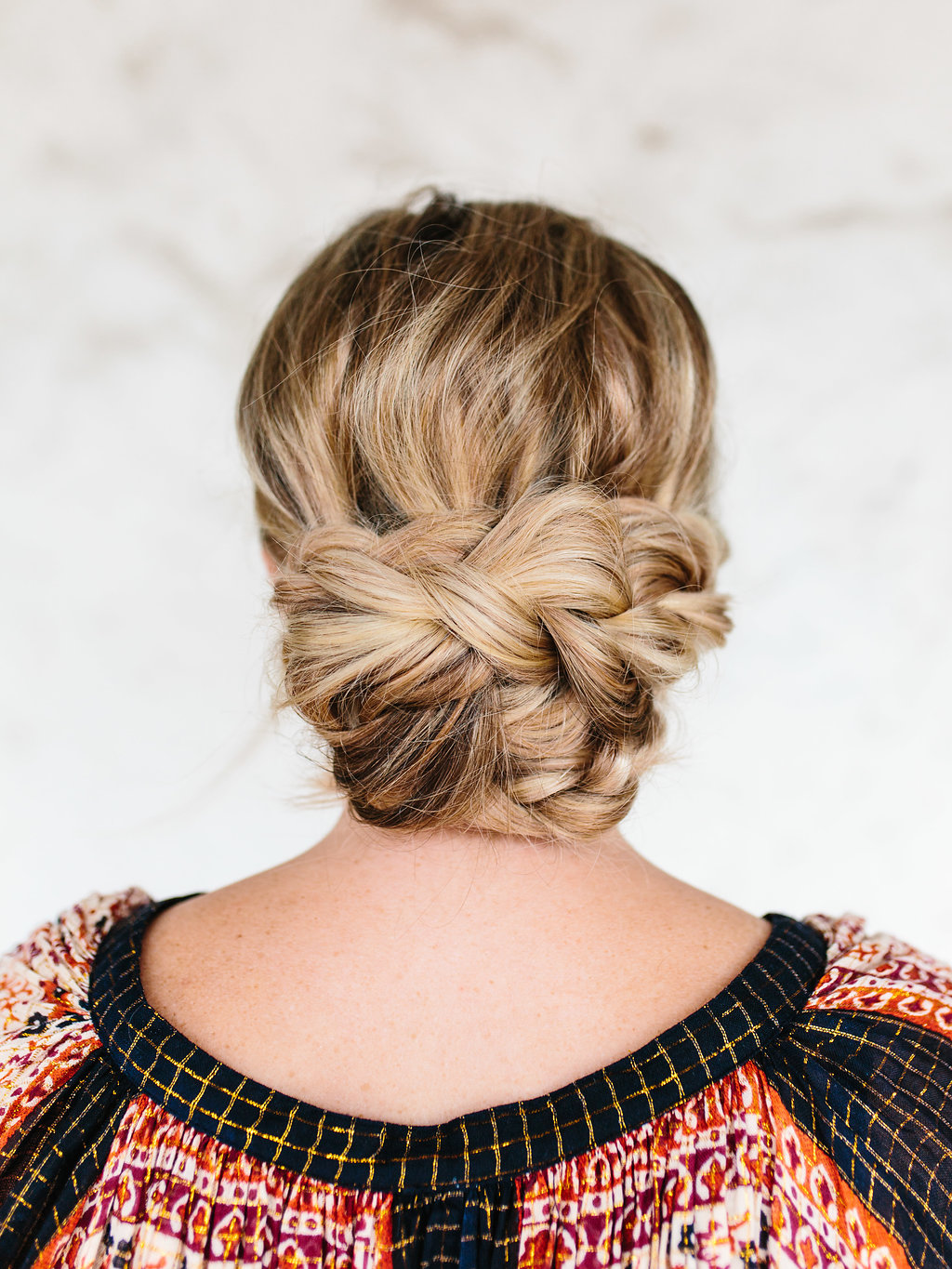 Top, Mes Demoiselles from Shopbop
Photography by Katie Jameson
Tutorial by Mel Dominguez  (To book an appointment with Mel, email BookWithMelD@gmail.com)
(Enjoy this tutorial? You can see all of our hair tutorials here!)