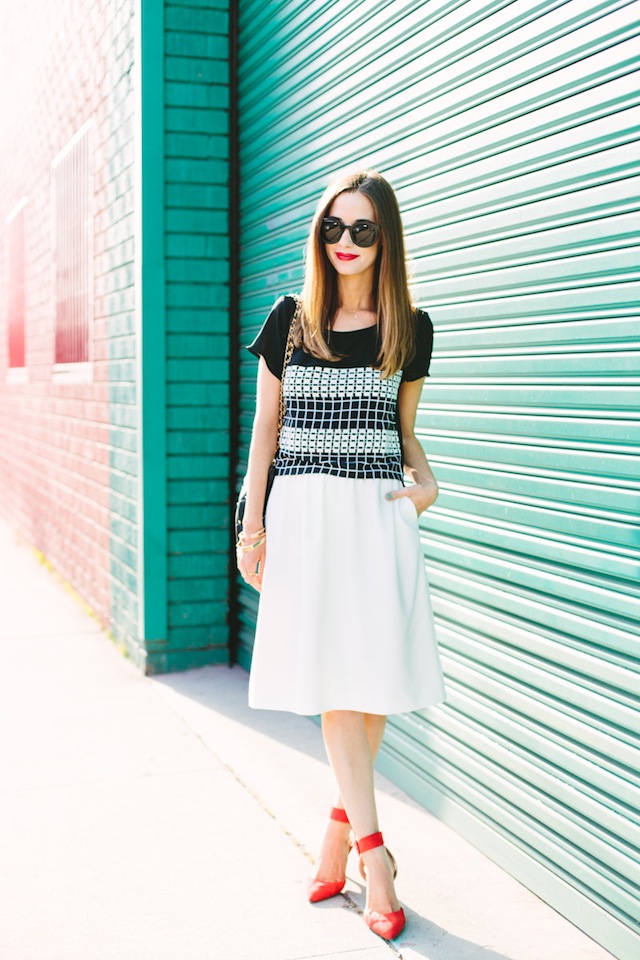 I first met Mara at an event a few months ago and it took all of about ten minutes to realize we could be fast friends!  We both have jobs in the fashion industry outside of blogging and are both equally passionate about our digital sites. We spent at least an hour discussing blogging, the challenges of having multiple jobs, and the things we really love about both.  If you've spent any time on her blog, M Loves M, then you already know that she has some seriously savvy fashion sense and could probably be voted most photogenic in the blogosphere.  The girl cannot take a bad photo!  Today she's sharing some her style secrets with us. Keep reading for more...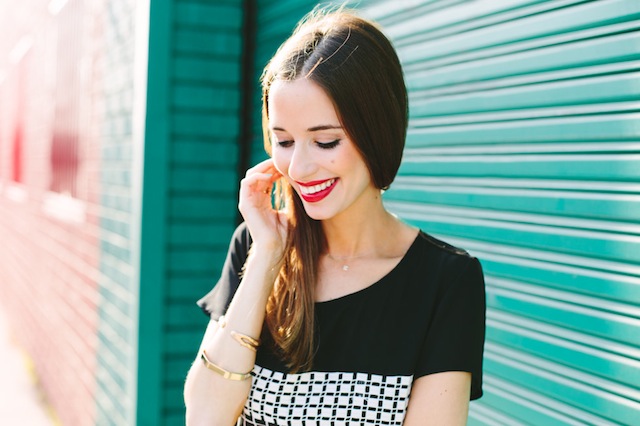 TEC: What does your average day look like?
M: I wake up around 6:30am. I am not a morning person as it's hard for me to wake up in the mornings but I do feel so much more productive when I can get to some emails before work. I answer important emails that have come in from the east coast, check my post to make sure it's good to go, and head to work. I work a 9 to 5 in the fashion industry for a shoe brand doing digital marketing. It provides me with an interesting perspective since I'm also a blogger. I love coming up with campaigns with our retailers, and also working on collaborations with different bloggers. I also handle all the social media for our two brands so it's nonstop. I work close to home which is nice. I don't have to deal with the crazy LA traffic anymore, unless it's a night with an event. If there's no event I go home, play with Ginger (my poodle terrier pup), and start to get dinner together. Matthew usually comes home between 6:30 and 7 and we eat together. Then I go into my office and work on my
blog
post for the next day, answer more emails, and make sure the business side is being taken care of (manage invoicing, budgets, contracts, etc). I'd ideally love to go to bed around 10pm, but it's unfortunately closer to 1am. So late but it's worth it because I get to spend my time working on something I feel passionately about.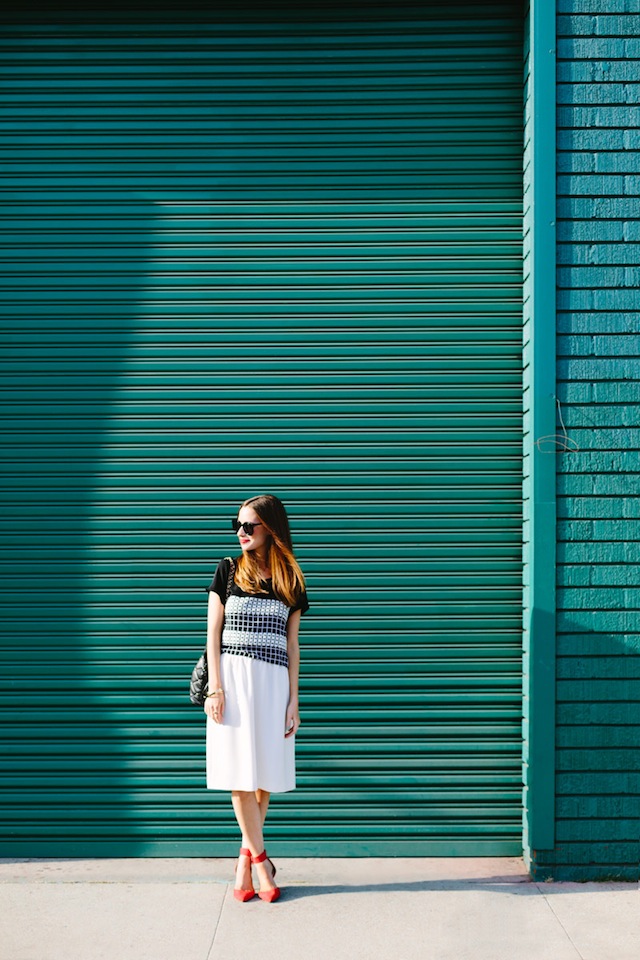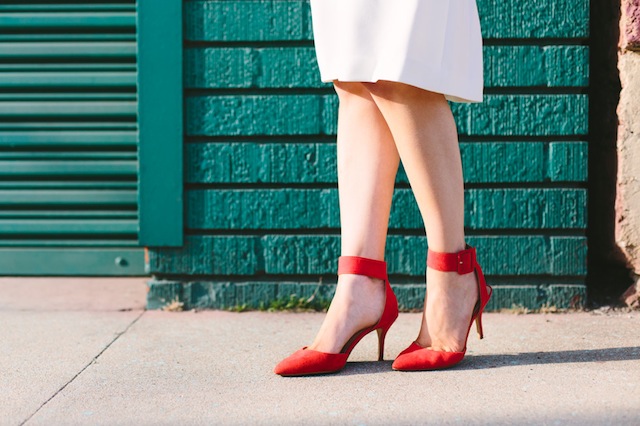 TEC: Do you have any current style resolutions?
M: To streamline my closet! I have a lot of clothes and shoes that I no longer wear so I'd love to find them a new home.
TEC: What trend are you really into right now?
M: I love the midi skirt trend! It's been one that I've been obsessed with for years so I love seeing it being worn and styled so much. It's also so much easier to find them now, in stores or online. It used to be quite the task to find longer length skirts or dresses, but now there are so many different choices in different colors, prints and materials!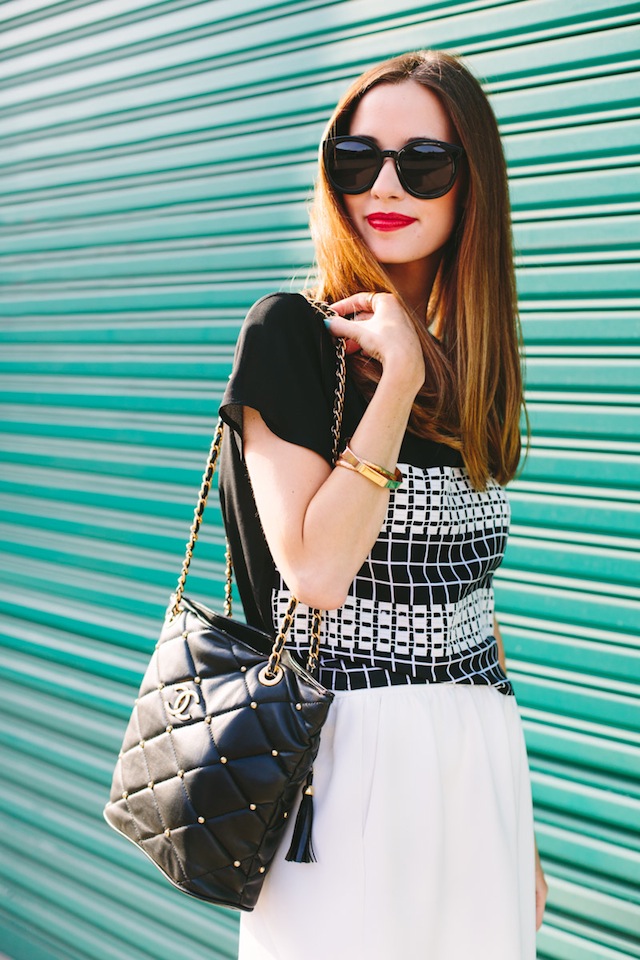 TEC: Do you find that your work influences your style or vice versa?
M: Since I work in the fashion industry I'm always inspired by what's going on in the office. Our designers travel the world so hearing them talk about what's going to be big for next season always has me thinking and making mental notes.
TEC: If someone could only invest in one new piece right now, what should it be?
M: A pretty lace dress that you can wear casually during the day and also fancy up for a night out!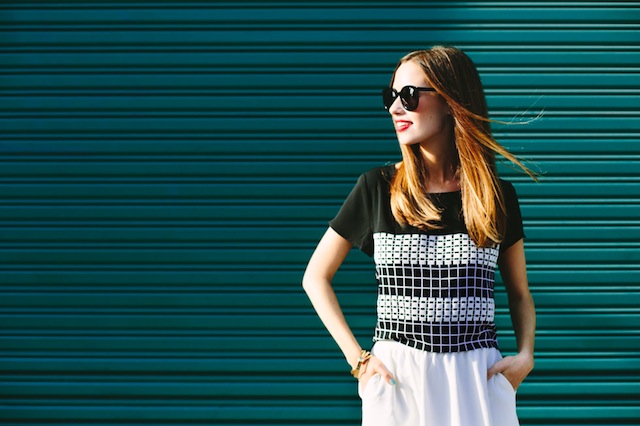 TEC: Your best style advice for readers?
M: Find what prints, colors, textures you really respond to. If you love it wear it. Try it in a style you might not expect and see how you feel. If you're happy and confident in your outfit you'll be dressed well!
Photography by Mary Costa