Do you happen to remember
this
tasty, trifle piece we featured a few months ago?  Well I have since gotten to know the creator of that little delicacy, Eva Daiberl, even better and found that her fashion sense is just as on point as her cooking.  She was a natural choice to be our next 
Her Style
lady!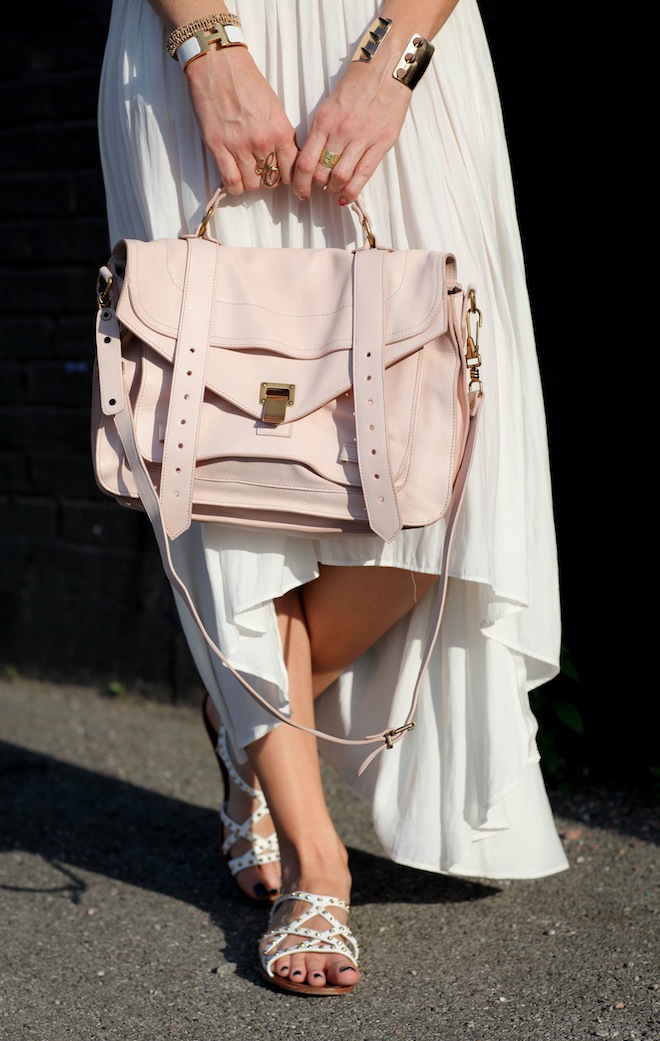 Eva hails from Chicago and is a pastry chef, photographer, and the blogger behind Miss Renaissance.  Get cozy while we ask her a few questions about her style, shopping habits, and where she gets her inspiration...
How would you describe your personal style? 
It's a moody mix of classic glam with a girly twist.... and anything metallic always gets my attention 😉 My style is heavily influenced by the seasons....for Summer I tend to go for flowy and easy pieces. The outfit pictured is a perfect example. The flowy skirt keeps me cool in the sun, and the feminine color palette is fun & classic.
What sort of things are you most into lately? 
Wow...I'm into EVERYTHING! From Design, Photography News & Gadgets, Fashion, and the latest Restaurant or Recipe, I'm always on the hunt for inspiration. 
Do you have a style icon? 
I love Cate Blanchett's elegant, structured and feminine style. She is confident and doesn't shy away from taking risks with her fashion. 
Where are your favorite places to shop? 
I'm a bit of a shopping addict (even if it's just window shopping), so I tend to browse the web a lot. 1stDibs, MyTheresa, Farfetch, LaGarconne, and Barneys are some of my favorite online shops. In New York, I love to browse through Bergdorf Goodman (especially their amazing shoe salon), in LA I always head to Opening Ceremony & Kelly Wearstler, in London I love spending hours and hours at Selfridge's, and when I'm home in Chicago I enjoy boutique shopping at P.45, Sofia, or Space 519 and Vintage shopping at local Vintage Markets & Antique Shows during the warmer months.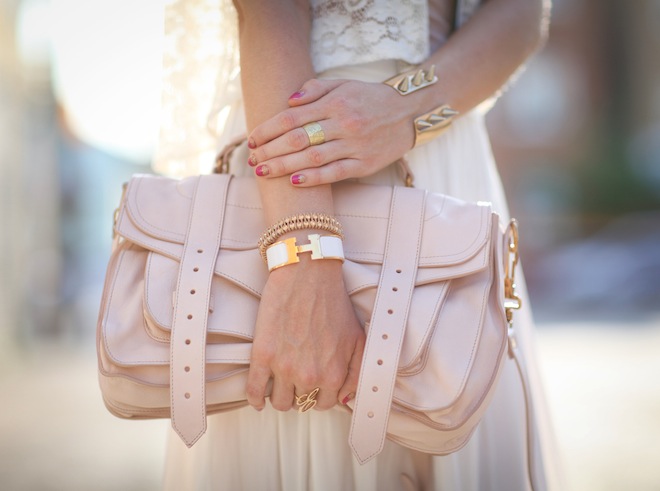 What is on your wishlist for Summer? 
I'd love to get a new bikini - Mara Hoffman has been coming out with beautiful prints and cuts! I'm also on the lookout for a chic (& metallic!) beach bag.
What is one piece of style advice you would give someone? 
Be yourself, go for great quality fabrics, and don't let trends overtake you. Being trendy just for "trend's sake" is never a good idea. A great-fitting, classic piece will always be in style.