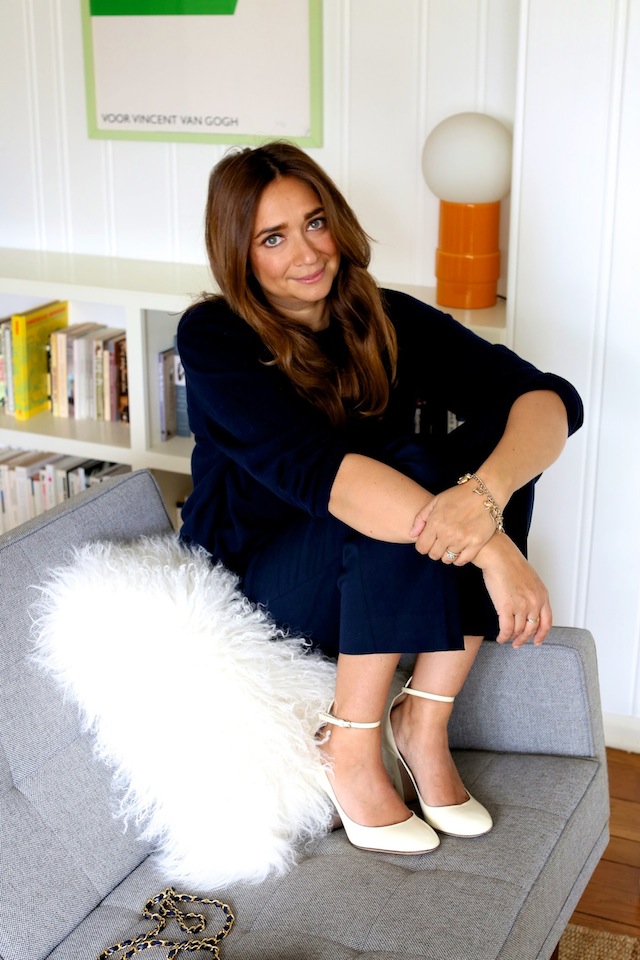 I'm sure I've said it before and I will undoubtedly say it again, but the best part of having created this site are the people that I have met through it all along the way!  I am so excited to introduce you all to a new friend today, Clare Mukherjee.  She is a british born and raised wardrobe stylist and personal shopper who now calls Los Feliz home and she has loads of personal style wisdom to share with us.  It's really rare to find someone who knows their own distinct style as well as Clare.  You can look in her closet (which I did for quite a long time!) and totally get her.  She's a woman who knows what she likes and she has impeccable taste both in clothes and interiors, so I am thrilled to be sharing her 'Her Style' interview here today!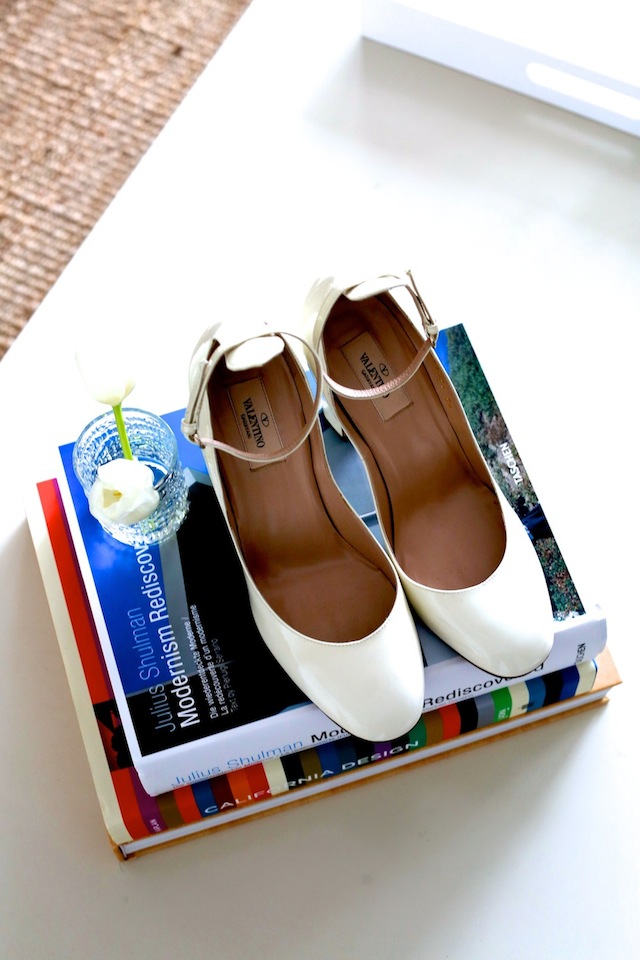 How did you get your start in styling?
I have to admit my career began like a 'True Hollywood Story'! I was assisting the Costume Designer on an independent movie ('I'm Reed Fish', starring Alexis Bledel and Jay Baruchel) she left the project one week into filming, and the producers asked me to take over. I took a deep breath, said yes, and haven't looked back since!
You're originally from the UK. How do you think that affects your personal style? Did it change when you moved to LA?
I was brought up in Britain and due to their close proximity, I spent a lot of time in Italy, France and Switzerland. My Mum and I would spend our weekends and vacations shopping and exploring new European cities and that no doubt has influenced my style. I remember buying my first striped shirt and grey blazer when I was eleven years old in Paris and when we travelled I would study what everyone was wearing on the streets! My style really hasn't changed much over the years, I have always been a very simple dresser. My closet basically consists of white jeans, striped tees, grey tee's, some cashmere sweaters, blazers and a multitude of varying blue men's button downs. The only differences that have occurred from living in LA is that due to the warm weather, I wear a lot less clothes and sport sunglasses most days..In the summer I live in shorts and throw on everyday cotton dresses. You can rarely wear something like that in the UK!
As a stylist, you've recently begun doing personal styling and shopping. What made you want to go in that direction?
I have always enjoyed the thrill of working in fashion, and yes it is wonderful to work with beautiful actresses and models for red carpet appearances and photo shoots, but in my ten year career I have no doubt found it the most satisfying to work with people on their real life closets! I love to work really closely with my clients (both men and women!) and help them find the look that works for them in all of the different situations they may find themselves in, be it a date, an interview or even running errands. Style is a very personal thing and I really enjoy collaborating with clients to create their aesthetic!
What do you think is the most common fashion mistake that people make?
I think people forget how important underwear is, no matter how wonderful your outfit may be, if you have an ill fitting bra (you must always fear the dreaded four boob!) or are wearing the wrong panties (there is nothing worse than a too high pantie and a VPL!) then you have ruined your look completely. Invest some time and energy to go and buy a great underwear closet. I highly recommend higher end store's lingerie departments. Go and get measured and buy varying bras and panties for all eventualities!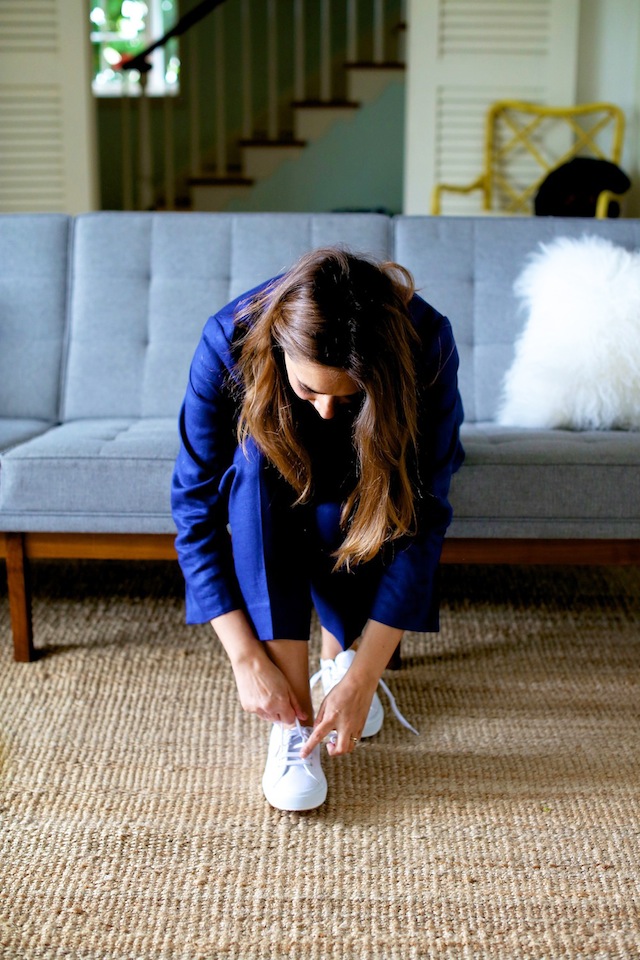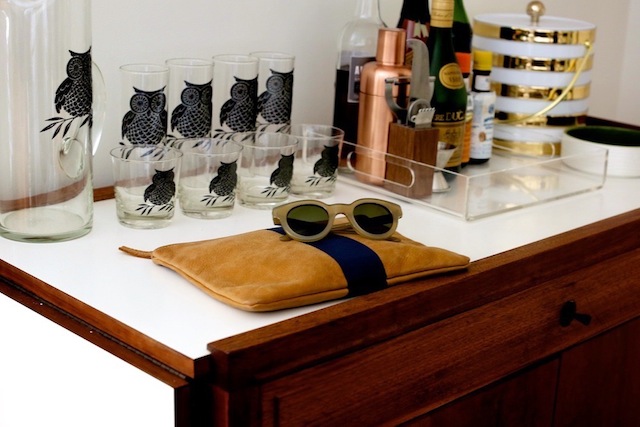 What do you think are the 5 staple pieces that every person should own?
Can I do ten?! OK here goes; a striped shirt, a LWD (little white dress), a pair of slim indigo denim jeans, ballet flats and a classic trench!
What's on your spring shopping list?
I would love a Cartier tank watch with a navy strap, I'm on the hunt for the perfect pair ofJane Birkin-esque cropped blue jeans, I have an upcoming trip to Tulum and need an ankle tie espadrille, and I am adoring the Mansur Gavriel mini bucket bags!
What are your three favorite places to shop in Los Angeles?
I love ClareV bags, I live close to the flagship store in Silver Lake and I love popping in there and seeing what takes my fancy.  Mowhawk General store is another great go to spot, they have a beautifully curated and original selection of clothing and my all time favorite brand A.P.C.'s new store on Melrose Place is a dream come true for me. I am a very loyal A.P.C. shopper, I know that whatever I buy from them I will still be wearing in ten years time and I love that.
Best Nail Color // RGB Nail Color in Beige
Best Lip Color // Burt's Bee's tinted lip balm in Caramel Daisy
Best Womens Button Down Shirt// Any button downs from A.P.C. and for bargain I love Madewell
Best Sneaker // Adidas Stan Smith
Best Online Furniture Retailer // Chairish Co.
Favorite Restaurant in LA // L&E Oyster Bar
Favorite Bar in LA // Bar Stella
Most likely to be brunching at // Little Dom's
Favorite place to find a bargain // The Rose Bowl Flea!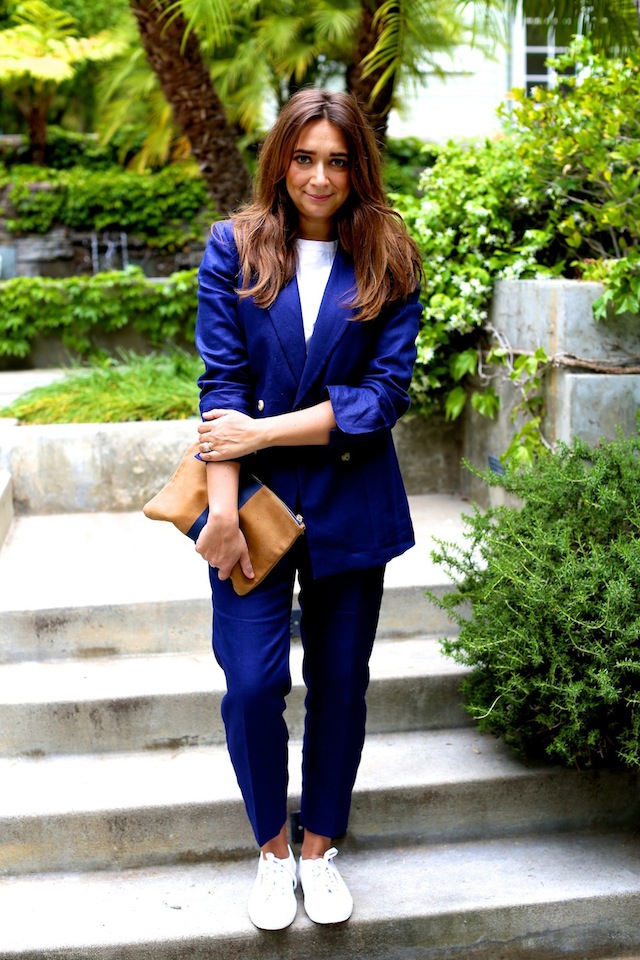 Photography by Emily Morgan
To contact Clare with personal styling inquiries, email [email protected].