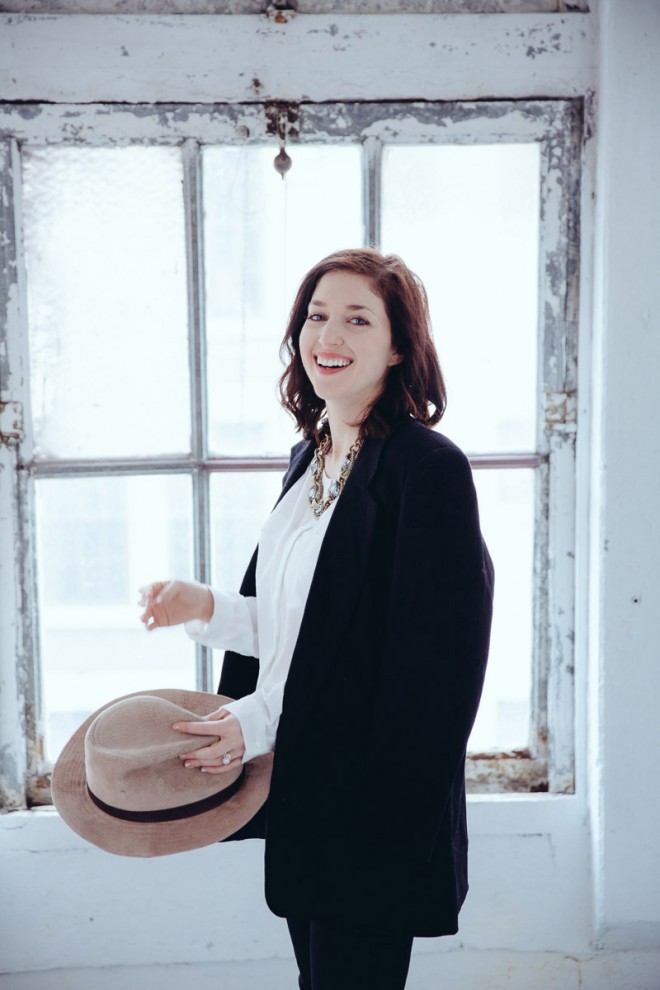 I first met Amy of Parker Etc two Septembers ago when I was in New York for work.  I was staying with a mutual friend of ours from Texas who was heading out to Amy's Brooklyn casa for drinks and asked if I wanted to come along.  Drinks?  Brooklyn?  Of course I went.  I am so glad I did too. First of all, this is the warm and inviting space that greets you when you enter and the gal that lives there is just as warm and inviting as she is creative and inspiring.  She's also a really great mama to an adorable 7 month old baby girl!  When we decided to re-launch our Her Style series this year, she was one of the first people that came to mind.  Keep reading for more on Amy's inimitable personal style...
Name and Job Title?
Amy Parker Anderson / Work at Warby Parker
What does your average day look like?
Well, I recently acquired this brand new alarm clock, her name is Parker Mae and she's 7 months old, so I'm up around 7am most weekday mornings. Her and I get some morning snuggles in, we usually watch the morning news and then the nanny arrives at 8:15am and I'm at the office by 9 - give or take the efficiency of the New York City subway that day. I get to spend my days working with incredibly creative and talented people, so it makes the hours fly by…. that and the never ending daily movie marathon and ping pong games! Most evenings, I'm home by 6:30pm… glass of wine in hand by 6:35pm and I get to play with Parker, go on a walk with her and feed her dinner. Then we do her bath time/story time/bedtime routine. Once she's down around 8pm, things get real crazy! I will either A) answer emails B) work on a blog post C) watch 'Breaking Bad' with my cute husband D) sit in peace with previous stated cute husband and have an adult conversation not about the baby or E) head straight to bed. I don't joke around about sleep since tiny P came along. Those options can be mixed and matched accordingly as well! Weekends we switch it up and head to the Grand Army farmers market, take a walk through the park or around the neighborhood and spend time with friends. Since Parker was born, my days have looked significantly different than they did when we were 'single' parents. I've learned to love and appreciate the slower pace to our lives and know that once the babies grow, the time will only get more hectic again. So, for now, I'm thankful that she's taught us to slow down.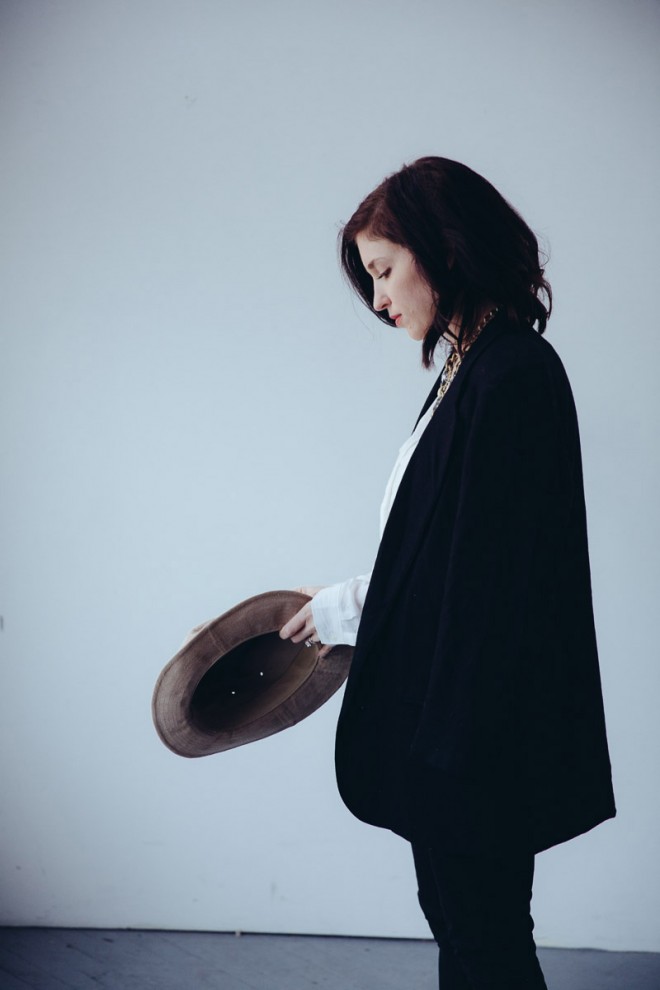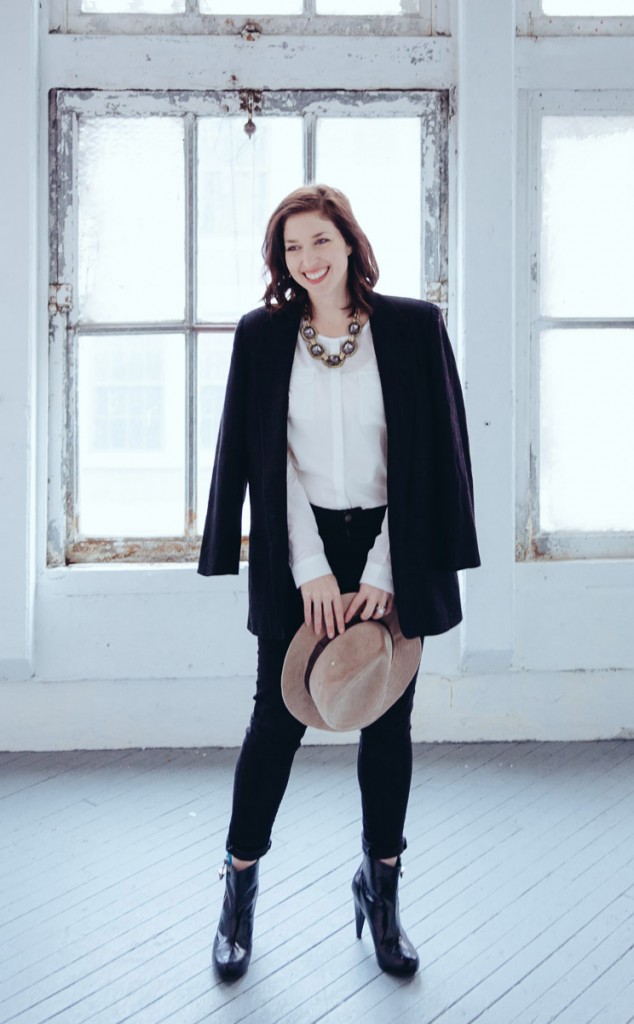 Do you have any style resolutions for the new year?
Make more of an effort to have my closet full of quality pieces that I actually wear. As a New Yorker, our space is precious and I can't justify something taking up space if I don't actually wear it. I want to make it a point this year to be intentional about purchasing investment pieces that are sharp and structured and will last for seasons to come.
What trend are you really into right now?
Simplicity. Taken things back to the basics - black, white and beige. Recently, I've cleaned out my closet of all unecessary pieces and am really trying to stick to simple, chic and timeless. I'm making more investment purchases and keeping the trending ones to pieces that can be mixed and matched into a variety of outfit options. There's been a great move in fashion recently back to this simple chicness that you see play out everywhere from Madewell to Zara.  I think it also probably comes from a combination of getting older, living in New York and having a baby.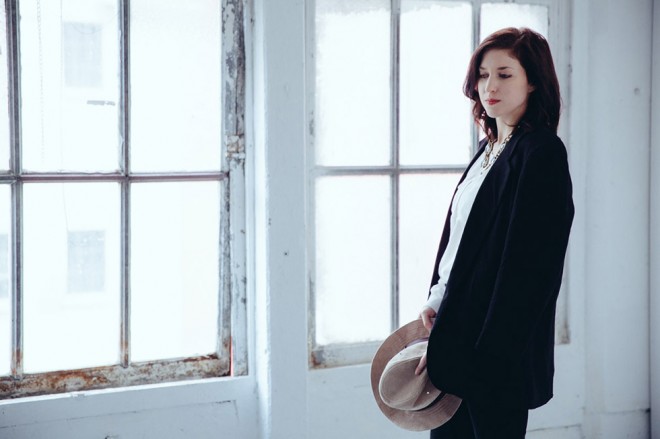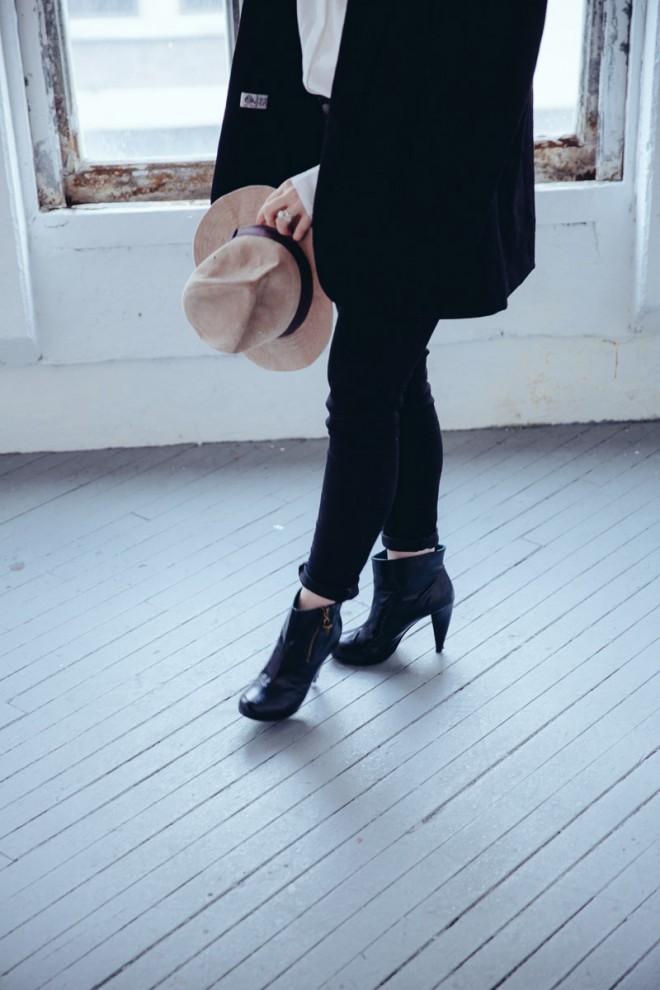 Do you find that your work influences your style or vice versa?
Oh, definitely a little bit of both! I work in Soho with a ton of highly fashionable and inspiring people in the office and out on the streets. I thankfully have never had a job that makes me wear 'business attire'..... I would've never survived! Prior to Warby, I used to manage bands at a talent agency, so you were lucky if we didn't show up the next day wearing the same thing we did to the show the night before. The office culture at Warby allows for creativity in fashion. You won't find any suits walking around, just what we would normally wear, which I'd say it's a mixture of an All Saints + Madewell catalogue with a side of 'I just rolled out of bed and still look this chic' vibe. No one is too dressy, but everyone is comfortable and confident in their style…. which I love to see! But I have noticed, as time passes, we all start to kind of dress the same…..  it's a never ending 'Who Wore It Best' some weeks!
If someone could only invest in one new piece right now, what should it be?
A leather jacket. I love them - can never have too many. They can be worn in winter, spring and fall. It's a great piece that can be utilized for more than just a single season and with a variety of looks.
Your best style advice for readers?
Black is always the answer. Call it the New Yorker in me, but whenever I just can't decide on an outfit or I can tell I'm trying to hard to put one together. I just step back, and instead, just grab one of my classic all black ensembles. Whether it's a black maxi in the summer or black leather pants and a black sweater in the winter, you can never ever ever go wrong with a chic black uniform.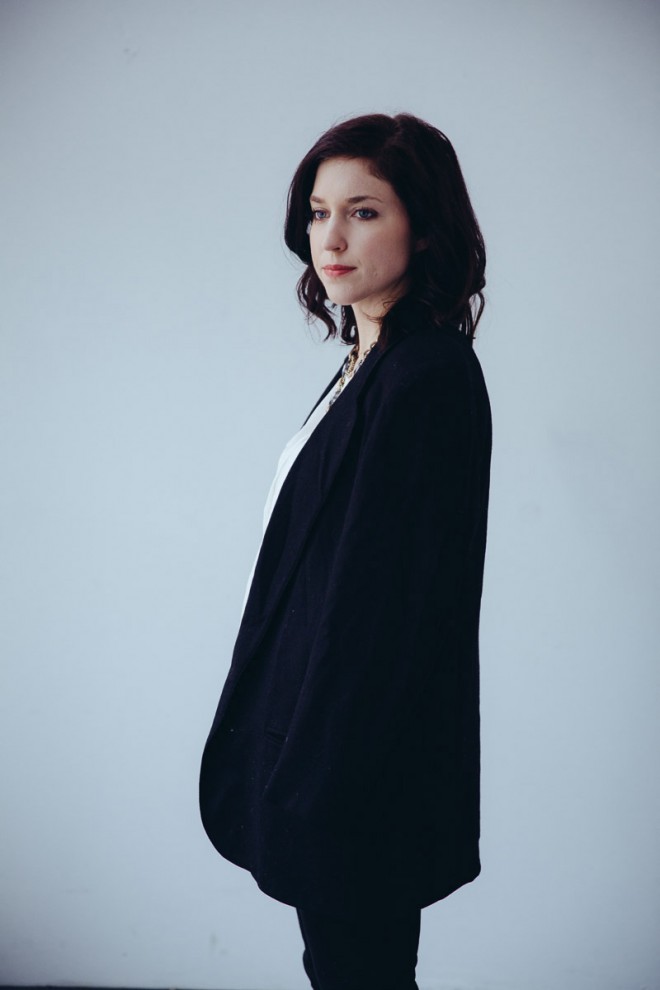 Photography by Eric Ryan Anderson
**In other news, the winner of last week's maternity giveaway is Lauren Horton!  Look out for an email from us with details for claiming your prize.  Thank you so much to everyone who entered!**