These healthy super bowl recipes are perfect to serve up during the game for friends and family. These game day dishes are all delicious but won't ruin your diet!
This Healthy Super Bowl Recipes post is actually the second annual installment of it's kind. The post from last year did so well and garnered so many Instagram messages and Pinterest repins that we thought we would bring it back for year two! After a weekend of eating our way through Mexico City (Shrimp Tostadas! Mole! Tacos on Tacos on Tacos!), I'm looking forward to some clean eating this week.
Healthy game day recipes!
Whether you're hosting a Super Bowl party this year, attending one, or watching it in the comfort of your own home after you put the kids to bed (like I plan to do this year-- no judgement!), there's plenty here to inspire your next healthy game day kitchen adventure! (I'd love to hear what you're making, too!)
Gluten Free Crispy Chicken Wings
These wings are super easy and perfect for game day, should you fancy yourself the sports-watching-type. The best part?  You only need a few ingredients, that you likely have in your pantry to make the perfect homemade crispy wing.
via The Effortless Chic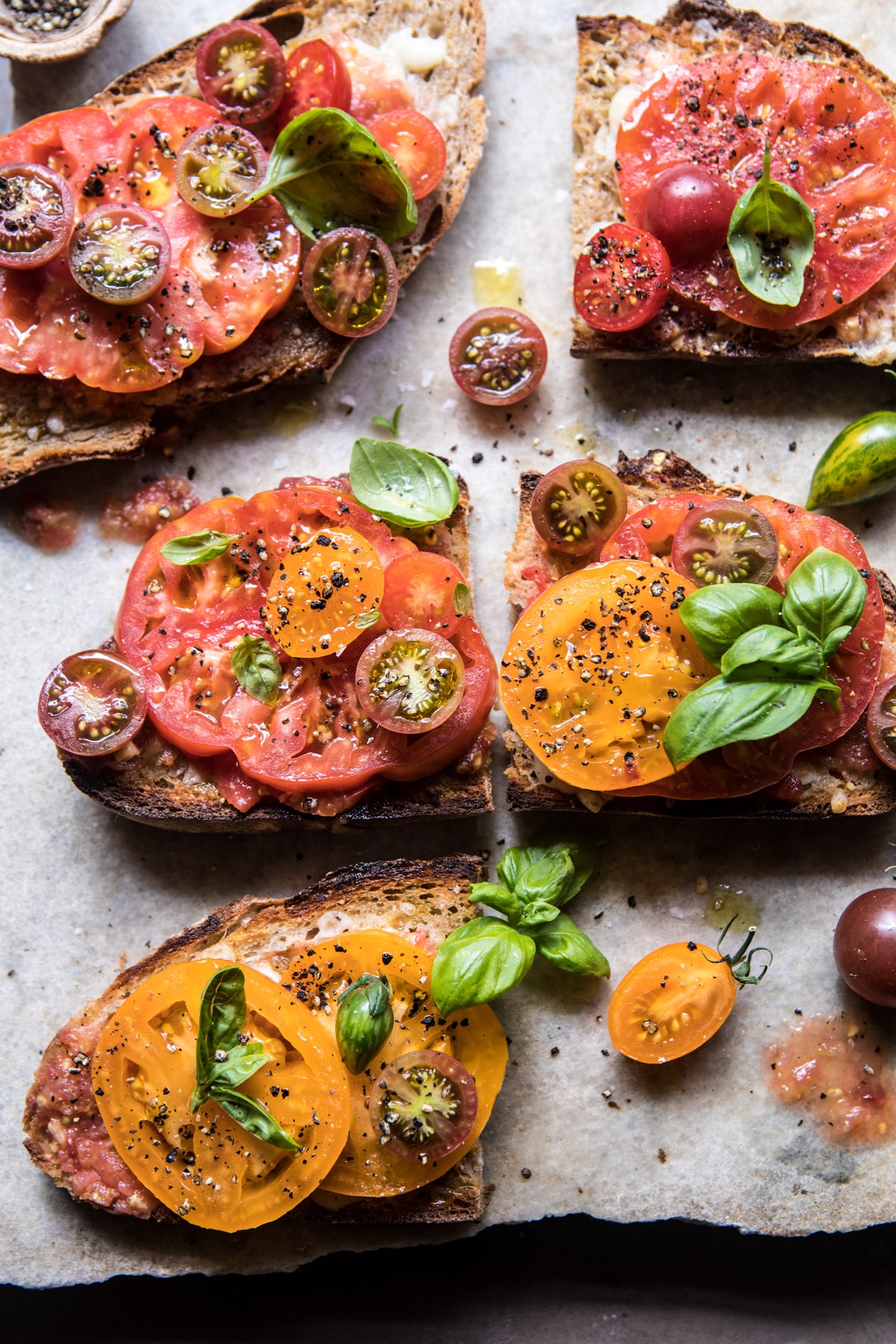 Garlicky Heirloom Tomato, Basil, and Manchego Toast
Heirloom Tomato, Basil, and Manchego Toast…summer on toast and so delicious. Toasted garlic bread with a mix of fresh tomato sauce, sliced tomatoes and cherry tomatoes, then drizzled with olive oil, and seasoned simply with flaky salt, pepper, and plenty of fresh basil. When the weather is hot and the tomatoes are at their peak, make this recipe!
via Halfbaked Harvest
Instant Pot Ground Beef and Sweet Potato Chili
The most delicious chili that (sans garnishes on top) is Paleo, Whole30, Gluten-Free and can be made in less than 30 minutes from start to finish!
via The Effortless Chic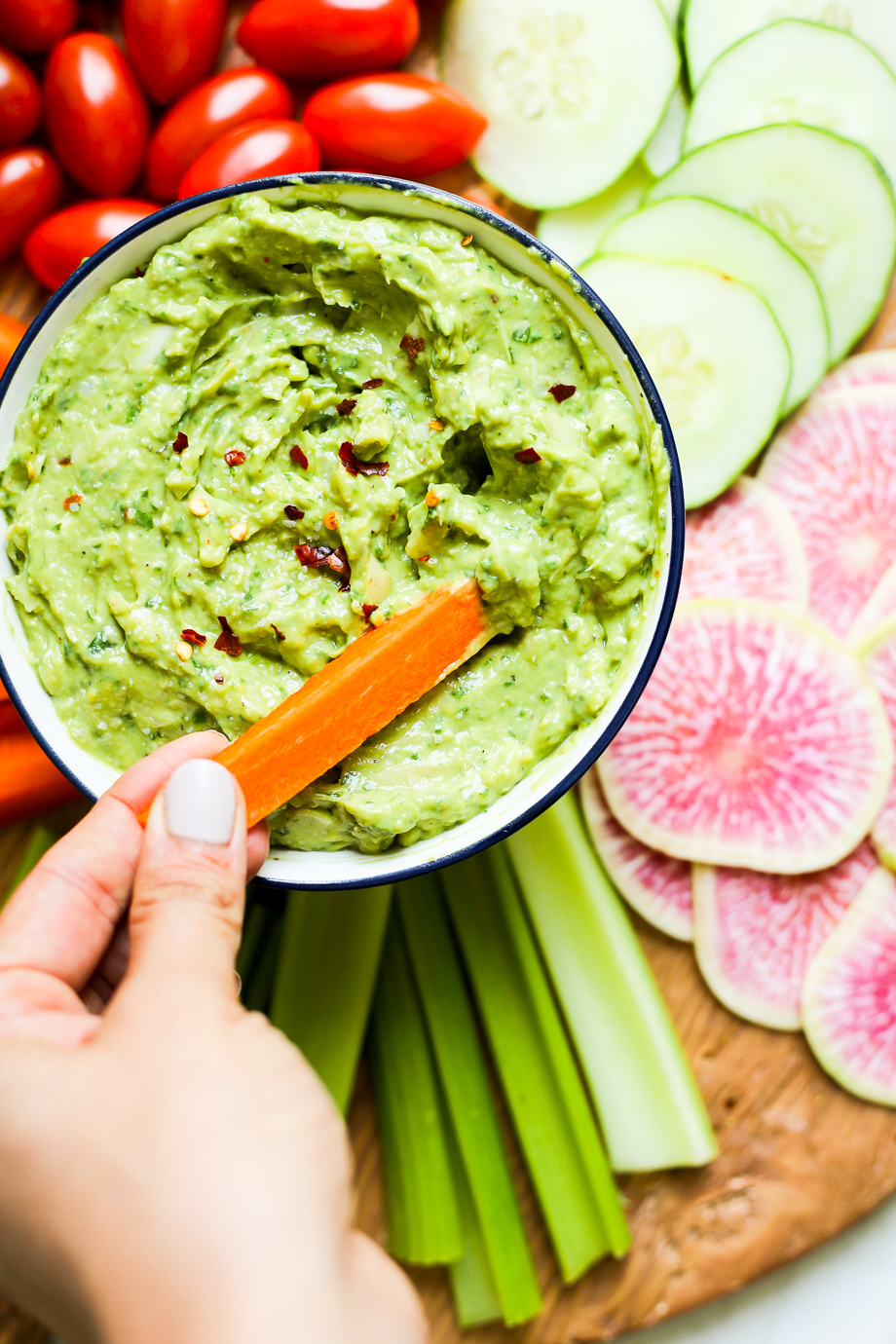 Whip up this bad boy (it takes no time at all and requires no cooking) and impress your guests with your healthy, yet delicious, dip making skills!
via The Defined Dish
Self-Serve Taco Board
A hearty and delicious taco board that'll please everyone!
Mini Bell Pepper Stuffed Loaded Turkey Nachos
Loaded turkey mini bell pepper nachos – game changer!! These low-carb nachos are loaded with turkey taco meat, cheese and all your favorite nacho toppings!
via Skinny Taste
Whole30 Chicken Teriyaki Meatball Skewers
These Chicken Teriyaki Meatballs are perfect for an easy game day snack and are Whole30 compliant. The teriyaki sauce is tangy and sweet– without any added sugar! These meatballs can be thrown together in about 30 minutes and served as an app, grain bowl, or over zoodles.
via The Effortless Chic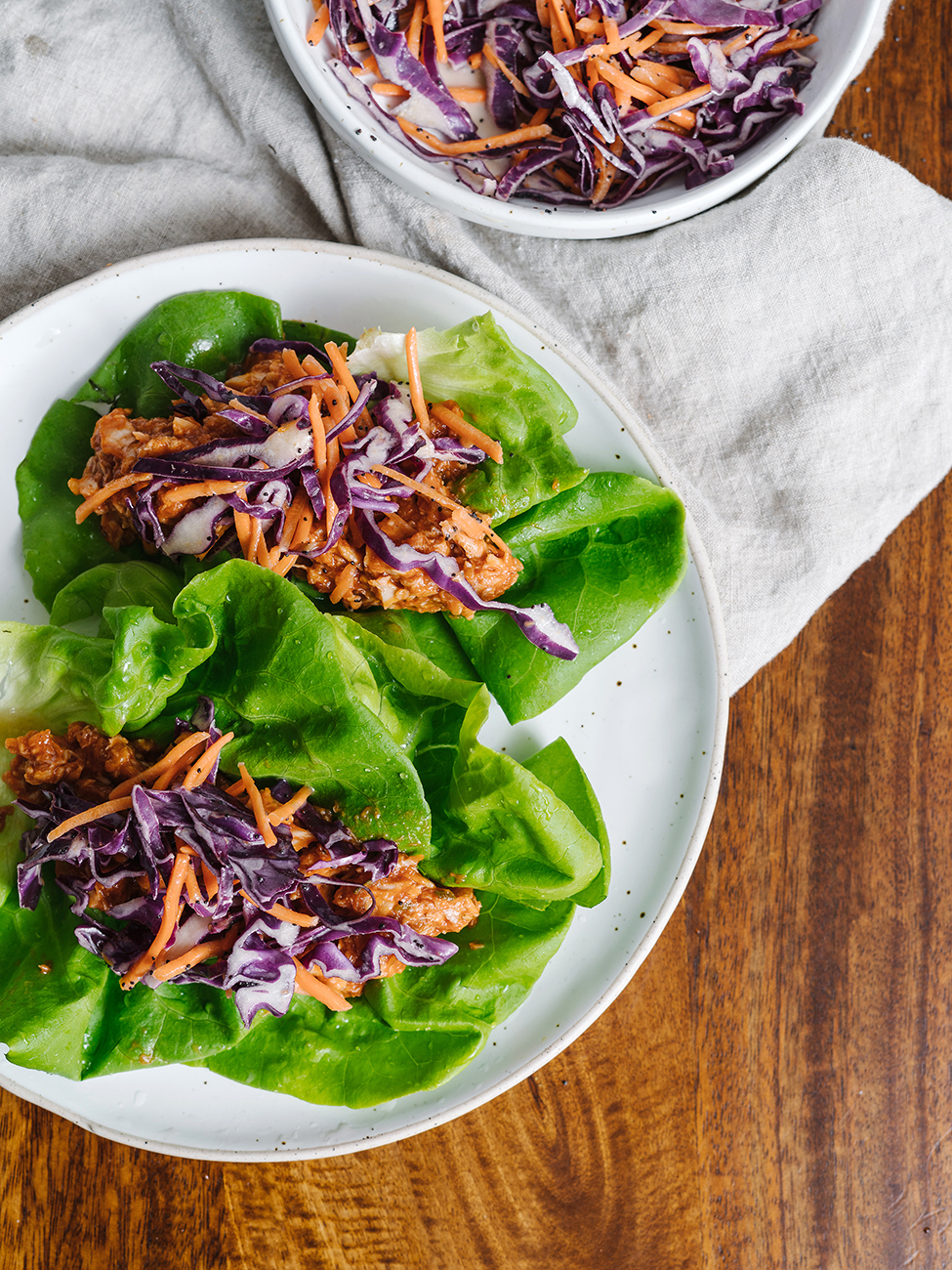 BBQ Pulled Chicken Tacos on Lettuce
This delicious recipe holds on to those summer flavors with peaches and corn but steps into the embrace of cooler temperatures and rainy weather with warm comforting dishes.
via The Effortless Chic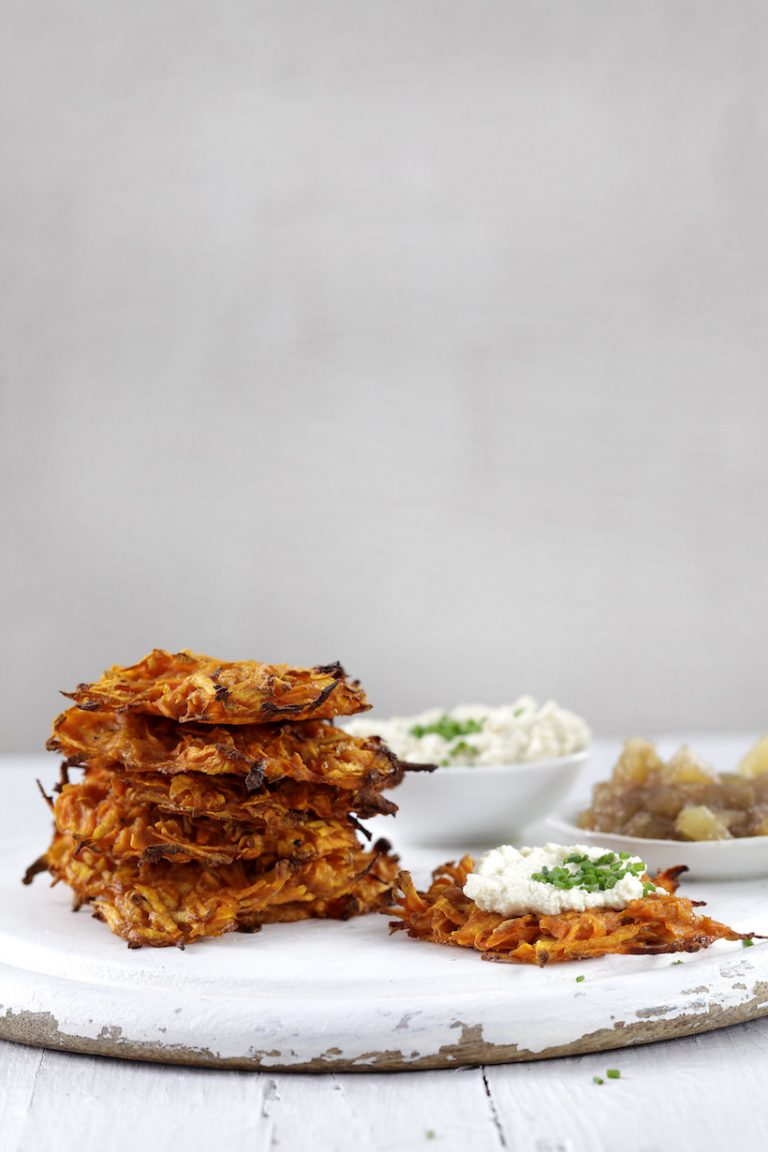 These sweet and savory latkes are mini-sized and baked, making them cute and crispy.  They are oil-free so they are healthier for our bodies.  Serve with proposed applesauce for a sweet latke, or with the sour "cream" for a savory latke.
via Camille Styles
Healthy and yet so yummy. Served with veggies and crackers, it is always a hit. This recipe makes a large amount of hummus, perfect for game day.
via The Effortless Chic
Healthy super bowl recipes for a crowd
There's so many great recipes here, the hardest thing is choosing what to serve! So, these are all great if you are entertaining a crowd - your guests are going to be spoilt! From snacks to main meals, I'm sure that there's something here to please everyone!
Healthy super bowl classic recipes
Having a healthy super bowl doesn't mean you have to stray away from the classics like chicken wings, taco and chili. All of these recipes are packed full of flavor, but with a few small tweeks they are healthier alternatives.
Top Tips For Serving A Crowd
Whether it's confirming guest numbers or shopping a few days before, the more preparation you can fit in ahead of time the more fun it'll be on the day.
Fridge space can be at a premium during the party season, so if a recipe is safe to freeze and reheat from frozen it can save space as well as time.
These days, it's likely that at least one guest will have a special dietary requirement.
When you're short on time, ask your friends and family to bring a dish along and you'll soon have a fantastic buffet spread.
Be sure to check out these other healthy recipes!
I love hearing from you - be sure to let me know if you've tried any of these recipes in the comments below! I'd love to hear what your plans are for super bowl!