No doubt about it, Austin is a cool place. Food trucks, festivals and an incredible music scene make this capital city a must-see and if it's healthy restaurants in Austin you're after, you are spoilt for choice. Read on for a list of awesome restaurants in ATX which cater to all kinds of dietary needs, from gluten free, to paleo and whole30.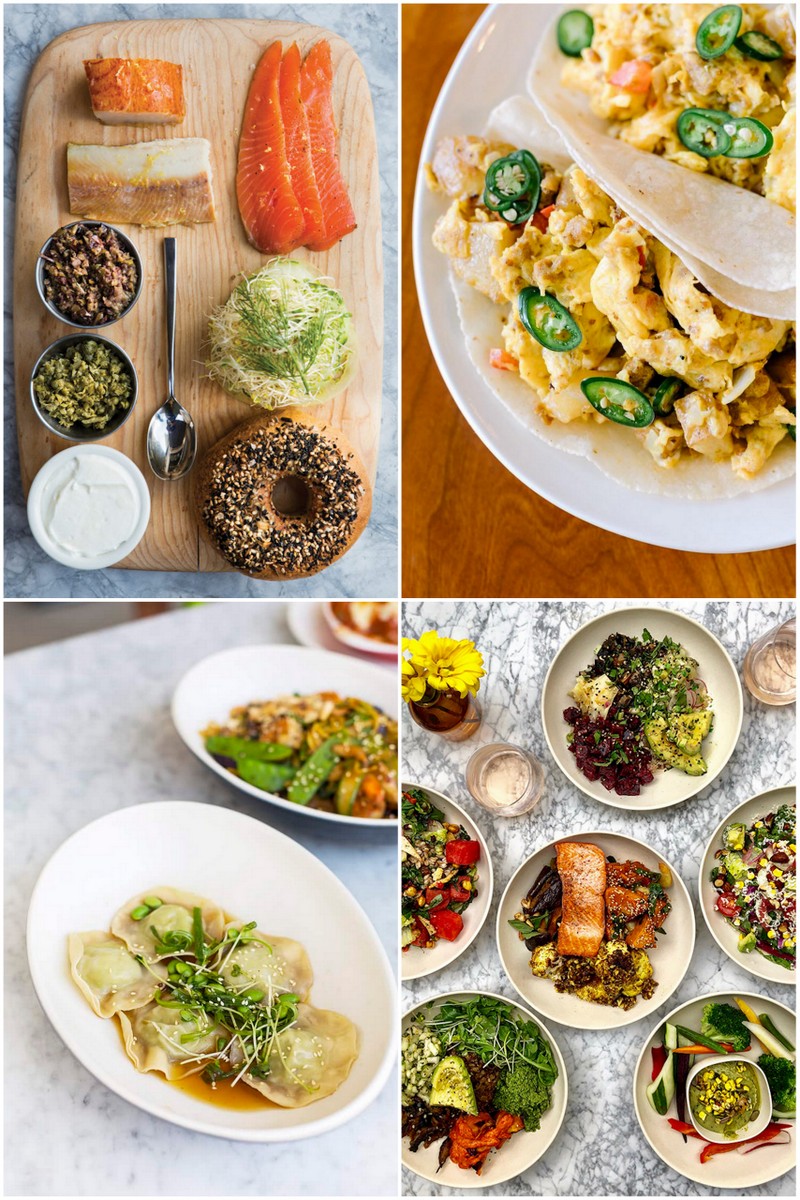 It's a little on the nose to talk about healthy eating in January, but these healthy Austin restaurants are year-round staples for two reasons. First, their menus are inclusive of so many dietary preferences and Whole30 and Paleo style diets. Second, and most important, they are so delicious that you won't even miss your old favorites! We are very fortunate here in Austin that we have so many healthy spots to choose from. Here are 16 of our favorite healthy restaurants in Austin, TX...
[vessel-campaign id="270"]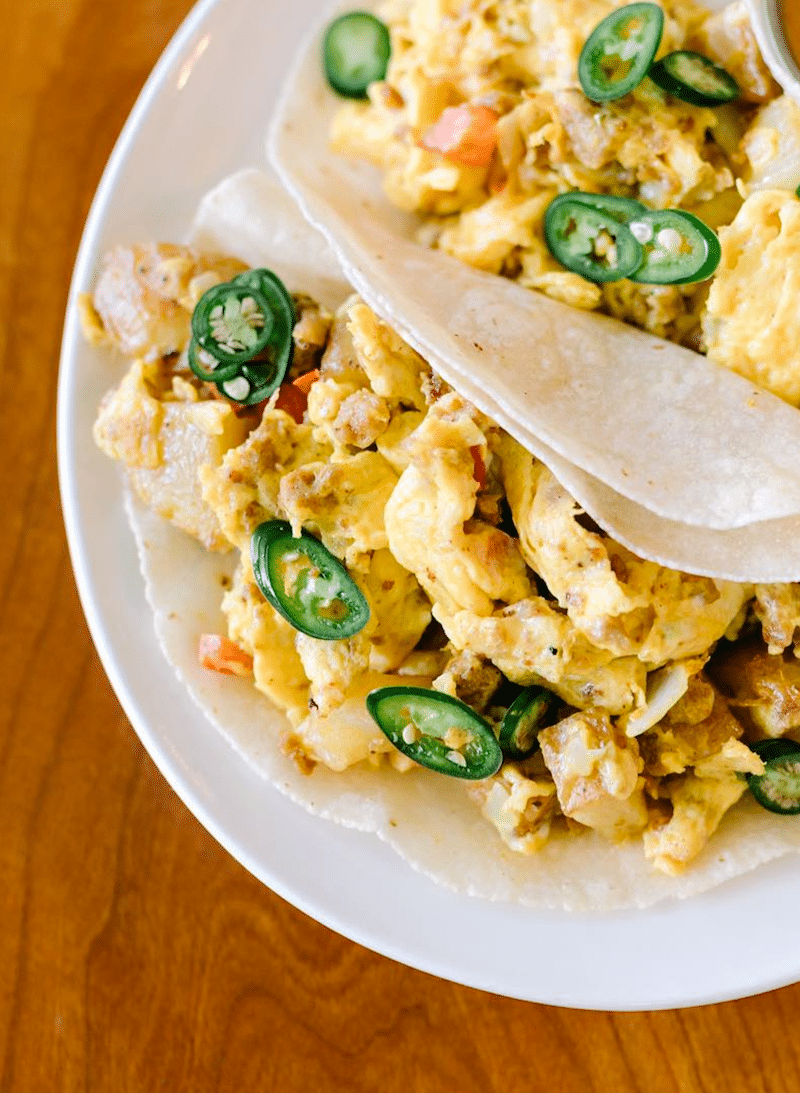 Picnik
You can't talk about healthy restaurants in Austin without talking about Picnik! If you're on Whole30 and have to go out for a meal, Picnik is your move! At their north location they have an entire Whole30 compliant menu and are one of the most thoughtful restaurants when it comes to locally and ethically sourced ingredients. Their breakfast tacos served on Siete grain-free tortillas are so good... and served all day! (Their original location is just south of downtown.)
(via The Effortless Chic)
Here you'll find no refined sugars or artificial ingredients, antibiotic and hormone free meat, only wild caught fish, and GMO-free oils. The Sedona Lime Bowl and Toro Verde bowls are my favorite! Locations include the arboretum / Northwest Austin and now one on Burnet Road in Central Austin as well.
(image via via Eater Austin)
The simple truth is that I would live here if I could. I'm obsessed with the Clarksville Crunch Salad and the ability to choose three different items from the deli case for $15. Think Spicy Chicken Salad, Brussels Sprouts and so much more. It's a crowd pleaser for our whole family and a great value.
(image via Austin Monthly)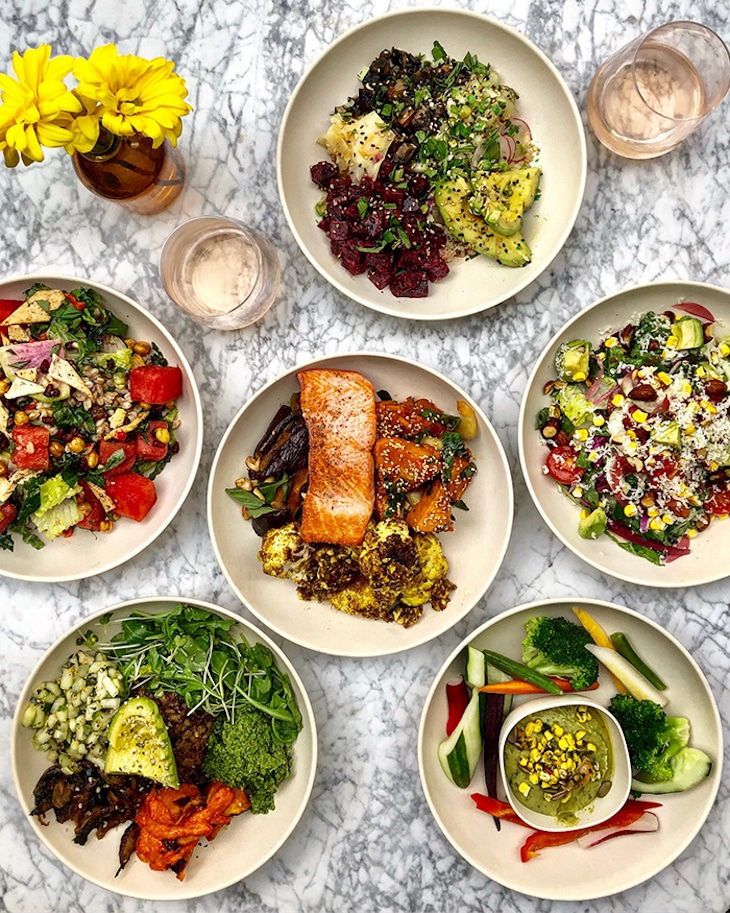 This is a fast casual chain that is a great option if you're pressed on time or happen to find yourself at The Domain looking for a healthy meals. The kale salad with grapefruit and white cheddar is so good and my girls love their gluten-free mac and cheese! It's a really healthy way to eat out fast.
(Image via The Charlotte Agenda)
This Hyde Park staple has been around longer than most and serves vegan and vegetarian fare at an incredibly fair price. Where else you can eat dinner and have a glass of wine for $8?!
(image via Austin 360)
There are so many healthy options at this Austin, TX spot that are packed with delicious flavor. For me it's always a hard choice between the quinoa bowl with poached egg and pumpkin seed pesto and the yellow tuna poké bowl. Located in the beautiful South Congress Hotel, it also featured beautiful design and ambiance.
(image via The Effortless Chic)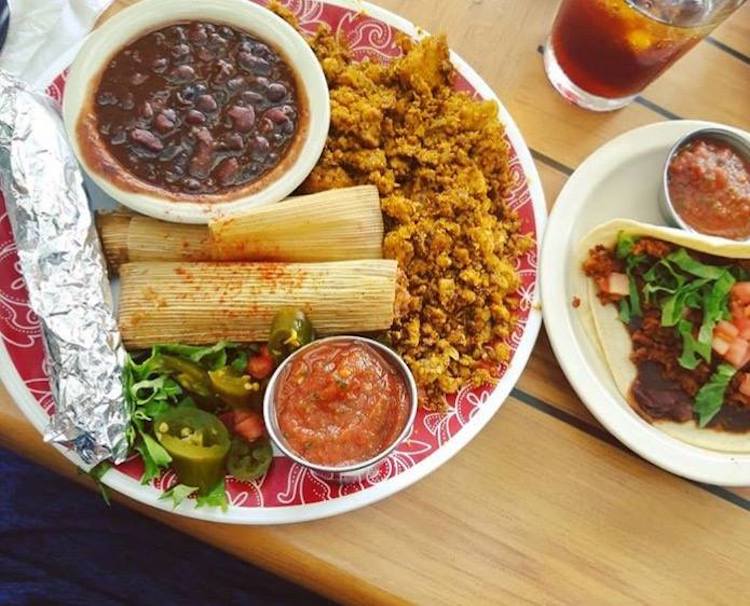 This vegetarian spot is a local favorite not only for it's delicious vegan and vegetarian, but also for its approachable price point. Don't skip the sweet potato and pecan tamales with avocado mash. This spot is a great value, proving that healthy food doesn't have to cost a lot.
(image via Facebook)
This healthy vegetarian spot has all of your favorites-- veggie burgers and pesto noodles-- as well as more off the beaten path gems like yucca fries, pecan pesto beets, and chocolate avocado mousse.
(image via So Much Life)
Koriente serves up healthy, affordable and fast dishes in downtown Austin and has amassed quite the fan club. The Miso glazed Mahi Mahi is at the top of our list!
(image via Zagat)
Believe it or not, my grandfather actually turned me on to this Arizona-based chain years and years ago before it was a chain. To this day, though, the chopped salad continues to be my favorite and we can't go without ordering the kale guacamole-- sometimes we order two because the girls gobble it up so fast! Locations here include one north at the Domain and one in downtown Austin in the Seaholm Building complex.
(image via A Taste of Koko)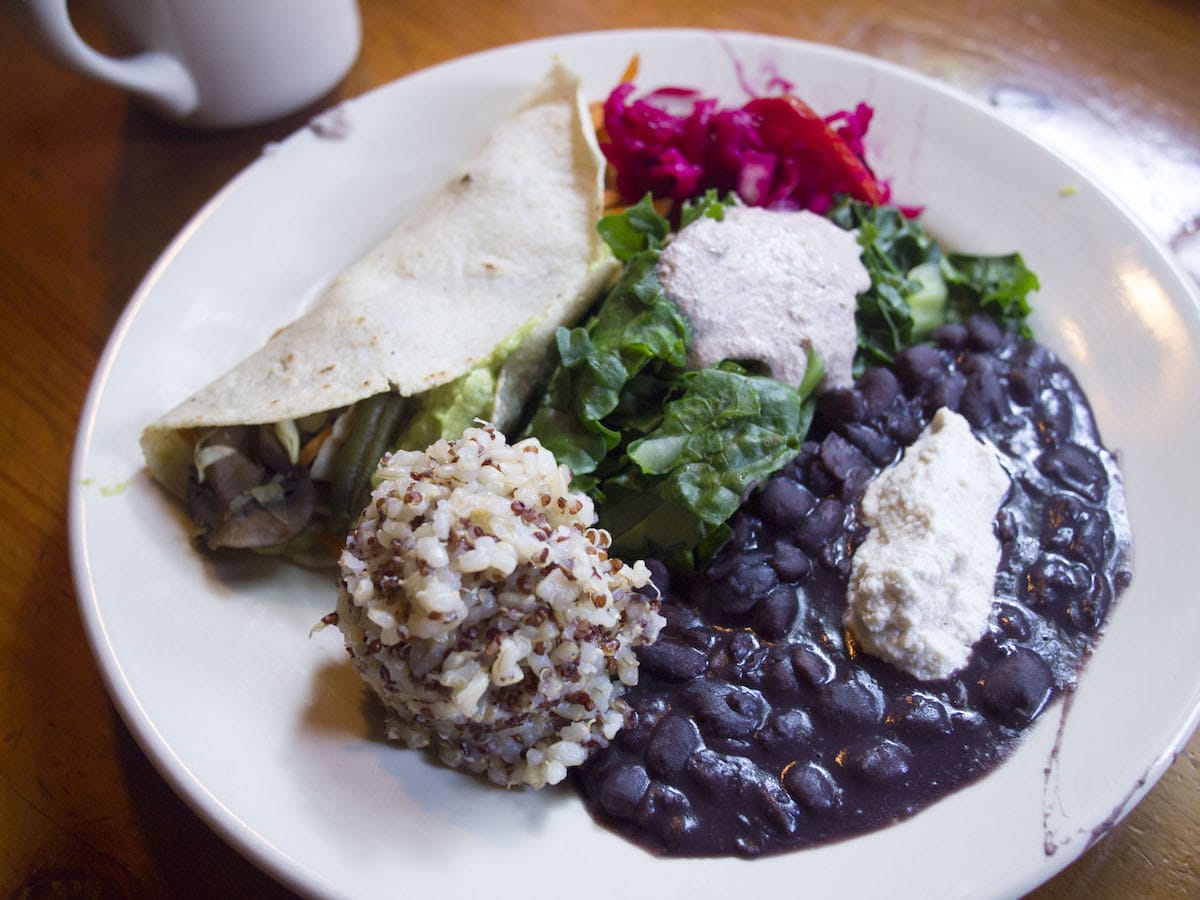 This hidden gem in South Austin serves a vegan, macrobiotic menu seven days a week from 7am - 8:30pm. Think lentil soups, veggie tacos and sushi night!
(image via Peaceful Dumpling)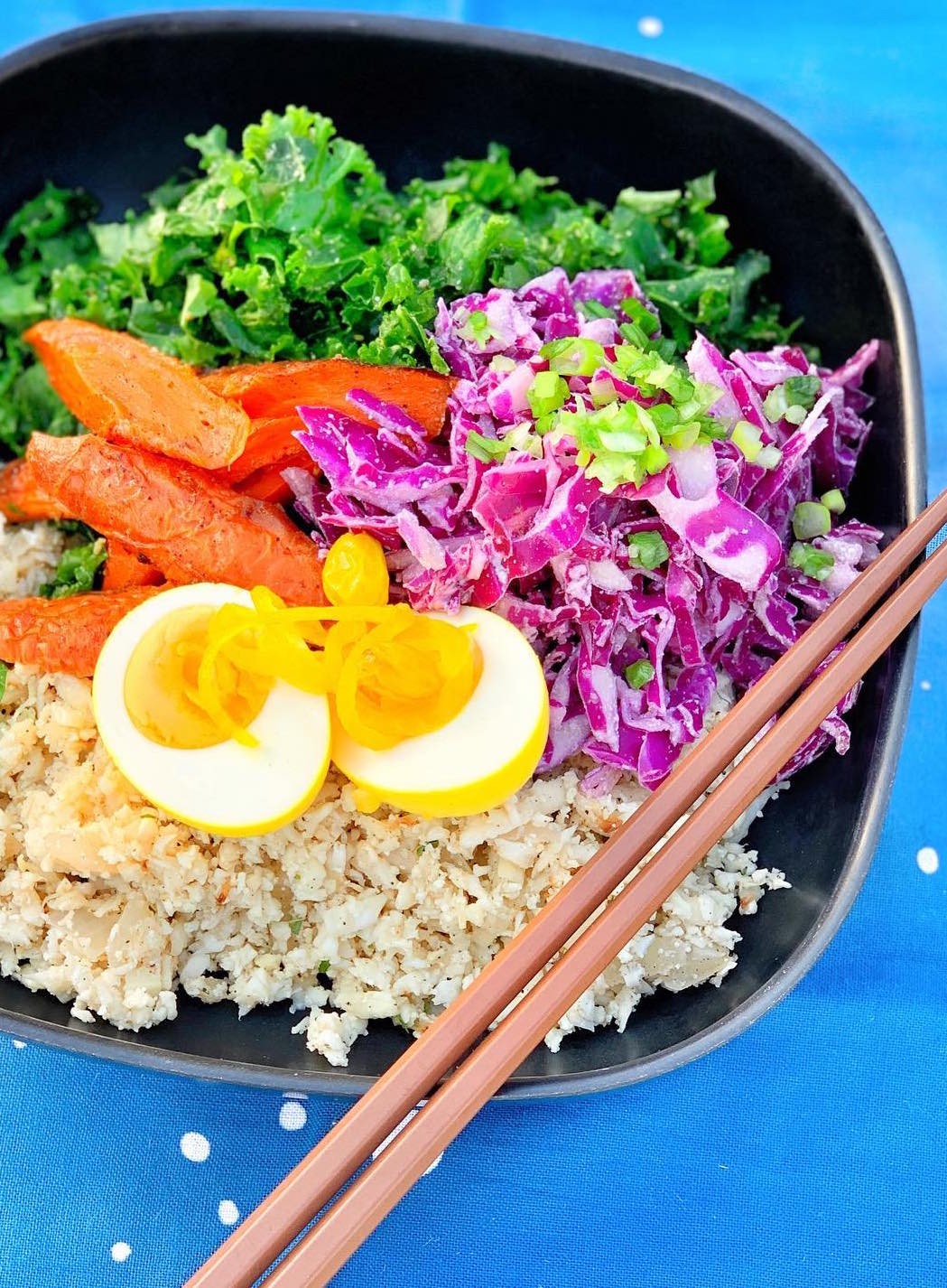 Bento Picnic is located in downtown Austin and full of healthy, thoughtful menu items. From their evening Grab & Go menu to their Whole30 approved offerings, you really can't go wrong!
(via Bento Picnic)
We leave down the street from a JuiceLand and it's wonderful and dangerous all at the same time! We love their wellness shots, Julio Verde smoothie and grab and go food options. From Lake Austin to East Austin and everywhere in between, there's likely a Juiceland near you!
(image via Instagram)
This food truck serves vegan, gluten-free, soy-free, and dairy-free food. Their raw pecan tacos and golden mylk lattes are worth the trip to East Cesar Chavez!
(image via Yelp)
Menu: A burger spot might seem like an unlikely choice for a healthy restaurants list, but this isn't your average burger joint. The beef used in these burgers is hormone-free, grass-fed and finished and raised just outside of Austin in Fredericksburg. All of the produce is seasonal and organic. They also offer paleo burgers and vegetarian burgers.
(image via Lost in Austin)
Aaron brought home a box of gluten-free scones from here just before Winter Break and they were unbelievably delicious! They also serve breakfast, lunch and dinner-- think delicious bowls, hearty salads and plenty of tea! This spot is located centrally in the Domain.
Fun And Healthy Activities In Austin
After dining out on some delicious and healthy food, you may want to keep the healthy vibe going! Here's some ideas for healthy activities in Austin!
Take a stroll around Zilker Park. The crown jewel of the Austin parks system. A large expanse of grass crawling with pick-up soccer games, cute dogs, picnics, and people reading books under trees. Zilker also hosts some of Austin's most famous festivals throughout the year: Austin City Limits, Kite Festival, Trail of Lights, Zilker Relays, and Blues on the Green. This place truly is an outdoor oasis.
If escaping the heat is your main goal, Barton Springs Pool is the best place to do it. The water is spring-fed and sustains a chilly 68 degrees year round. Wade in the deep end, take a jump off the diving board, or spend your afternoon people-watching. Bonus: You don't need to pay an entrance fee to enjoy the best of Barton Springs. The greenbelt is free, and along the hiking path you can find Gus Fruh and Twin Falls—two great places to take a relaxing dip or throw yourself off a rope swing.
Austin's beloved (and convenient) Lady Bird Lake Trail is a 10-mile loop with a number of access points. With entry at Downtown, Zilker, and Butler Park, it feels like a natural refuge right in the heart of the city. Dogs, joggers, walkers, and strollers populate this busy route, enjoying skyline views and access to the river. There are also stops along the way to rent paddleboards and kayaks if you're looking to cool off from the Texas heat.
Food Trucks In Austin
Austin is second in the US for number of food trucks per capita -- and they're a great way to explore lots cuisines without going broke. Tacos, Thai, Filipino, vegan burgers; whatever you're craving and for whatever diet, there's a food truck somewhere in town that's open and serving it. Even better, many of Austin's best food trucks are clustered together in "food truck parks" throughout the city, and here's a comprehensive guide to those food truck parks to help you navigate them.
Healthy Restaurants In Austin
There are so many great places to eat in Austin, these were just a few of my favorites and new ones appear every month! From new restaurants, fronted by world renowned chefs, to pop ups and food trucks, there really is a bite for everyone. Let me know if you have any faves!
Top Tips For Visiting Austin
 To make the most of your time in Austin one of the first things you should do is take The Real Austin Tour with Austin Detours. This 2 hour tour is a great introduction to Austin's major tourist draws as well as some of the eclectic, offbeat neighborhoods that "keep Austin Weird".
In recent years cheaper rents have attracted much of the creative class to East Austin. The result? A slightly hipper, edgier neighborhood with some of the city's best restaurants that still is unabashedly Austin.
The spring Ladybird Johnson Wildflower Center for the field filled with bluebonnets. Truly beautiful!
From April to October join the crowds gather at sunset along Austin's South Congress bridge to watch a cloud of over 750,000 Mexican free-tail bats leave their roost under the bridge to fly into the night sky. You can also opt to view this sunset bat spectacle from the water on a boat cruise or SUP tour.
Heading To Austin For A Visit? You Might Also Enjoy
Have you tried any of these restaurants or activities? Do you have any Austin faves I should know about? I'd love to hear from you in the comments below!