I couldn't think of a better place to start out this new year than over at the Outdoor Voices shop here in Austin. The OV gals truly embody the spirit of the company and their enthusiasm for fitness, wellness, and #doingthings is contagious! I was dying to pick their brains on getting back into the swing of working out this new year, plus their favorite healthy spots around town. If you're not already familiar Outdoor Voices, it's an athleisure brand rooted in fabrics that function across multiple activities-- think dog walks to dodgeball to spin class-- but look more like the brands you probably already wear in your every day life and less like neon spandex with competitive slogans.

What does your current exercise regimen look like?
There's absolutely zero structure to be honest. Evening runs in the dark have been my go-to this month. OV is partnering up with The Trail Foundation for the Austin Half and Full marathon, so the team has been squeezing in lots of evening jogs on the trail together! Jogging buddies are a necessity.  — Megan Parra (Marketing)
What's your favorite workout class in Austin?
I spin a couple times a week at RIDE - take JD or Cole's class! They have the best music and great energy. You feel like you're at a night club in Berlin. I also love the Lagree Studio on the reformer… killer. — Megan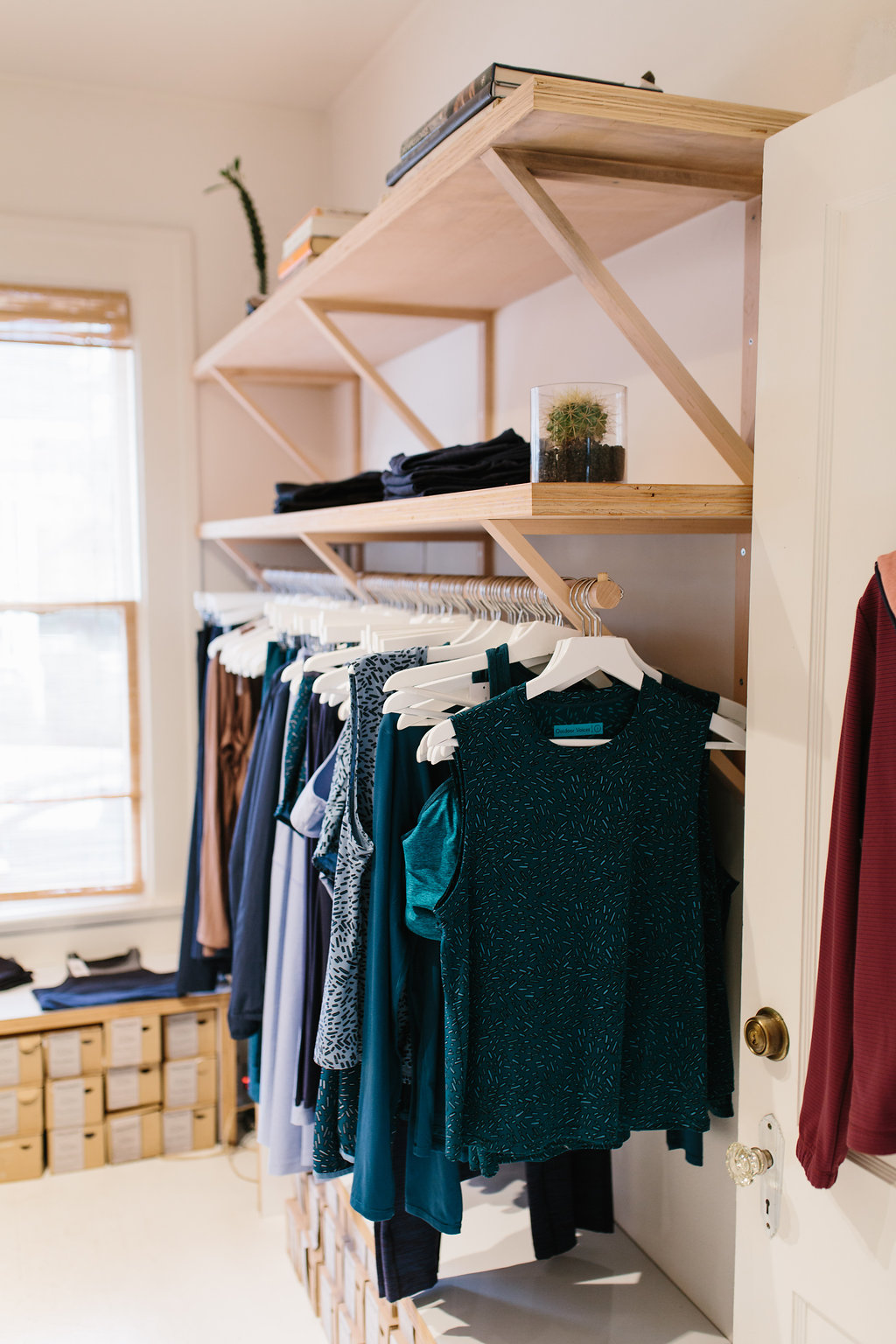 What would you recommend for someone who has been out of the swing of things and is trying to get back in shape this year?
Baby steps really. Don't eat the elephant, don't get frustrated! Start with smaller goals and keep working hard. Find an activity that excites you. Plus, being active can be social! Grab a friend - take a dance class together. — Hannah Gaffney (Store Manager)
What are your favorite OV piece?
Try different pieces... It's like trying to choose a favorite child, that's just wrong.  The Cool-Down Kit is perfect for layering and the neutral colors make it effortless to incorporate into your everyday wardrobe. Other favorites include the Merino Mockneck or Cotton Muscle Tank. — Hannah
How do you style OV in your every day life, outside of working out?
I can't remember the last time I wasn't wearing at least one piece of OV on my body. I wear the Athena Crop under everything. The high neck is a great layering piece. The cotton muscle tanks and tees are also cut to perfection and can be worn from the gym to happy hour.  — Megan
Favorite healthy snack?
Going insane at the Whole Foods salad bar. Always spending $17 on lettuce. Worth it. — Megan
Favorite restaurant in Austin for a healthy meal?
Picnik Austin. Yes, it's paleo. No, it's not bird food. Promise.  — Megan
What's your mantra?
#DoingThings…of course. —Megan
Photography of Outdoor Voices for The Effortless Chic by Katie Jameson