While it feels like a million years ago as I sit here now, nursing a babe and contemplating a shot list for tomorrow morning, me and NYFW have a long storied history.  I used to skip a week of school every September and February for anyone who would let me work back of house at their shows. (It was when everything was mostly still at Bryant Park.  Pre-Milk, Pre-Lincoln Square.)  I lived for those two weeks. I would crash in hotel rooms with six other girls or stay in the closet-sized apartments of any friend or acquaintance that would have me, walk everywhere, check in models, gawk at the architecture on the streets and prices on the drink menus and then catch my flight back to Austin. This was 2004-2006, mind you, so fashion week looked a whole lot different.  Then when I was styling, I would often times try to coordinate a shopping trip around the February shows or would end up there by serendipity.  I remember once running in the rain to Rag & Bone when there were no cabs in sight and getting happily seated (far from the front row) but a row in front of a Studio Services gal who had been less than a joy to work with the previous day which provided some immature level of satisfaction.  I went back once as a blogger and then have since hung up my fashion week hat, but that never stops me from perusing the images coming through with baited breath. The new sunglasses you guys!  These futuristic silhouettes! The slouchy kitten-heeled boot! I'm now old enough to have fashion deja vu and I'm not so sure what to do about that. No matter the trend, though, a New York Fashion Week will never pass that doesn't give me a sudden burst of energy, an excitement for what is to come, and a strong desire to buy something completely impractical.
Keep reading for more photos from NYFW and some favorite links from around the web...
(All images by Tyler Joe for Harpers Bazaar)
This has zero to do with fashion, but I find it totally fascinating...
Speaking of fashion, did you take our closet overhaul challenge in January? It's never too late to start!  All five videos are saved in the highlights here.
I want all the Ganni florals all the time.
This gal has corporate office style nailed. So not frumpy and yet appropriately conservative.
The onslaught of SXSW emails has begun and that second week of March is looking reallllll fun. Coming to Austin? Check out some of our favorite places here.
Loving this look and totally into giving all of my fave fall pieces one last hurrah until spring.
I've hated on purple for so long, scoffed at it as the color of the year, and then last week looked down to find my lavender toe nail polish a perfect match to the hue in my Outdoor Voices leggings. Here are some more ways to not hate purple...
Parker literally just stole three of these from my mom during a recent sleepover. Who knew she had such good trend insight? Someone pass the spray paint...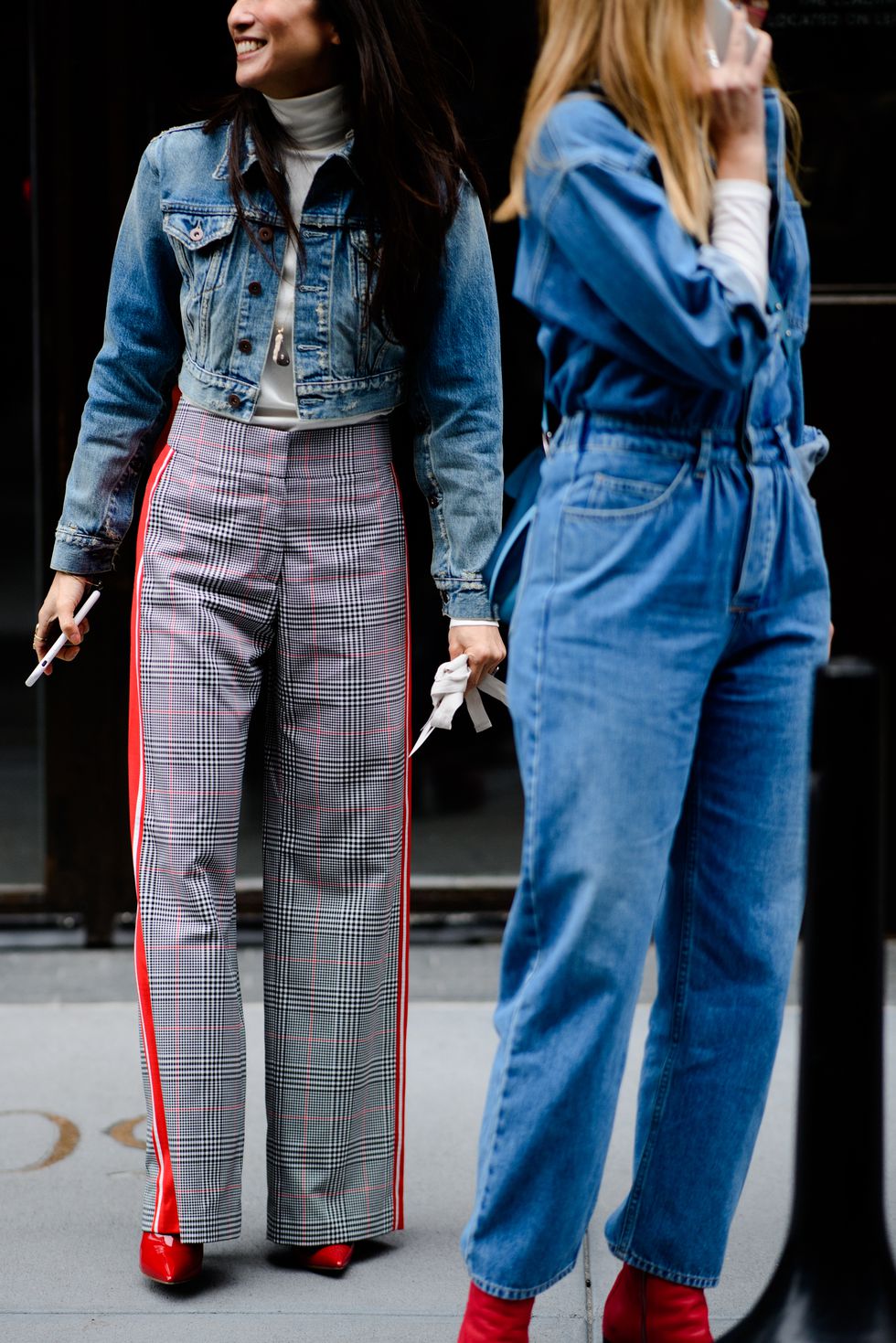 Happy Weekending, friends!
(All images by Tyler Joe for Harpers Bazaar)