10/28/2016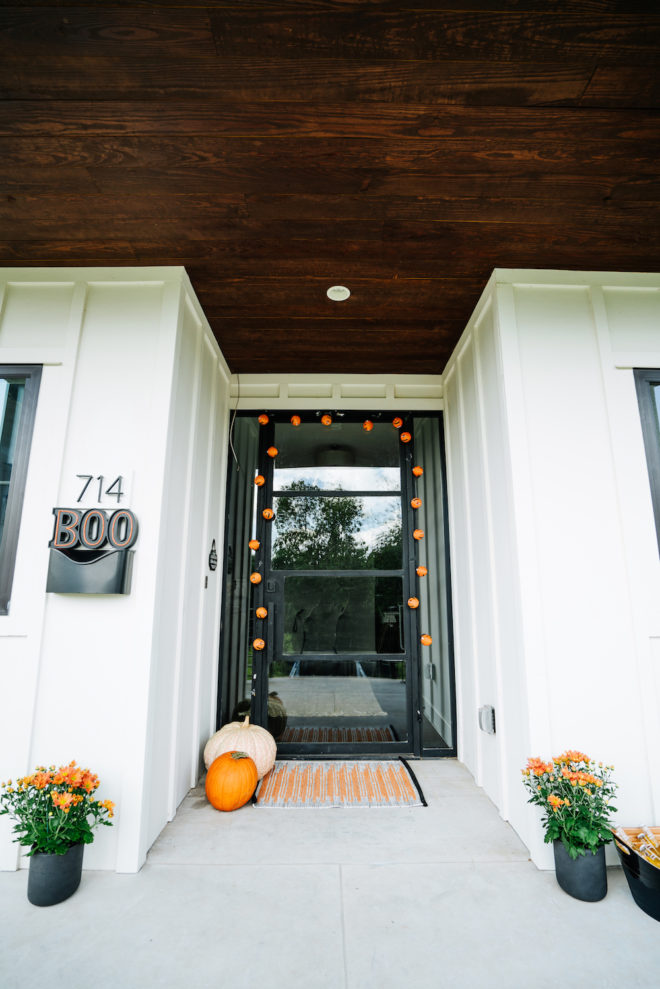 Halloween is just around the corner which seems like the perfect time to divulge a little secret: The costumes are not my favorite part of this particular holiday. Are they cute? Yes! Do I love dressing Parker up as birthday cakes and cartoon puppies? You betchya! For those reasons it's easy to cast Halloween off as a kid's holiday or to already start thinking ahead to Thanksgiving and Christmas, but Halloween has so much to offer! I love the community feeling and the opportunity it gives you to get to know new people in the neighborhood. Grab a comfortable seat and a bowl of goodies– we chose popcorn over candy and love the idea of mini apples, too!– and see who swings by. Don't worry if your porch isn't halloween ready just yet– you have the whole weekend! We made over my cousin's front porch this week on a budget (including those two super sleek yet cozy chairs!) and in just an hour's time with the help of Target. Here is front porch before we showed up with all of our Halloween goodies: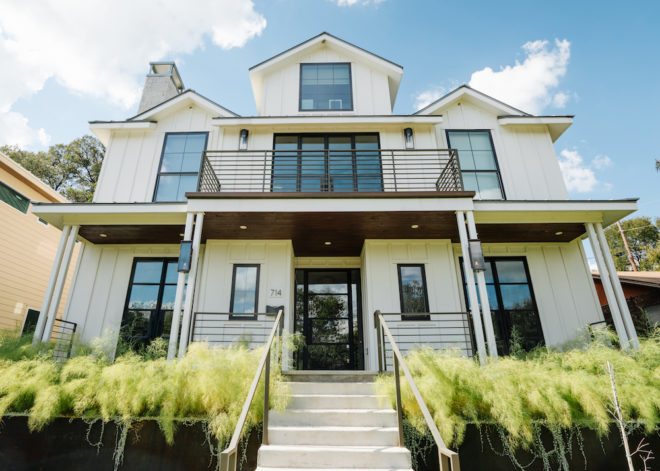 And then the after: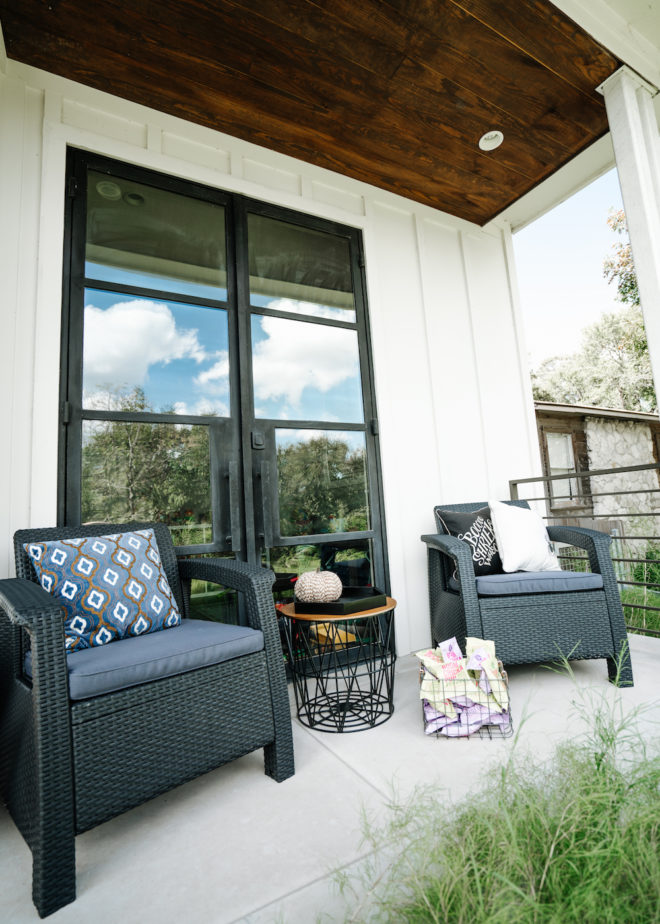 I really wanted to create a little sitting space where someone could stay and pass out candy and a neighbor could stop by and join them throughout the evening.  You guys!  These chairs are such a good value!
Parents of the costumed kiddos can grab an icy beverage while they're passing through…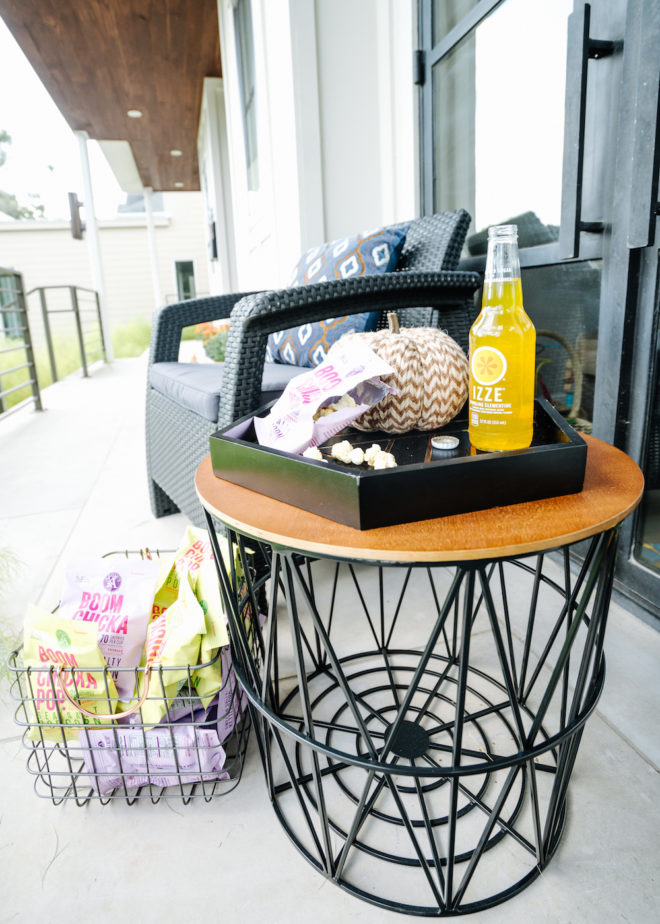 … and kettle corn makes a much healthier snack than kit kat bars!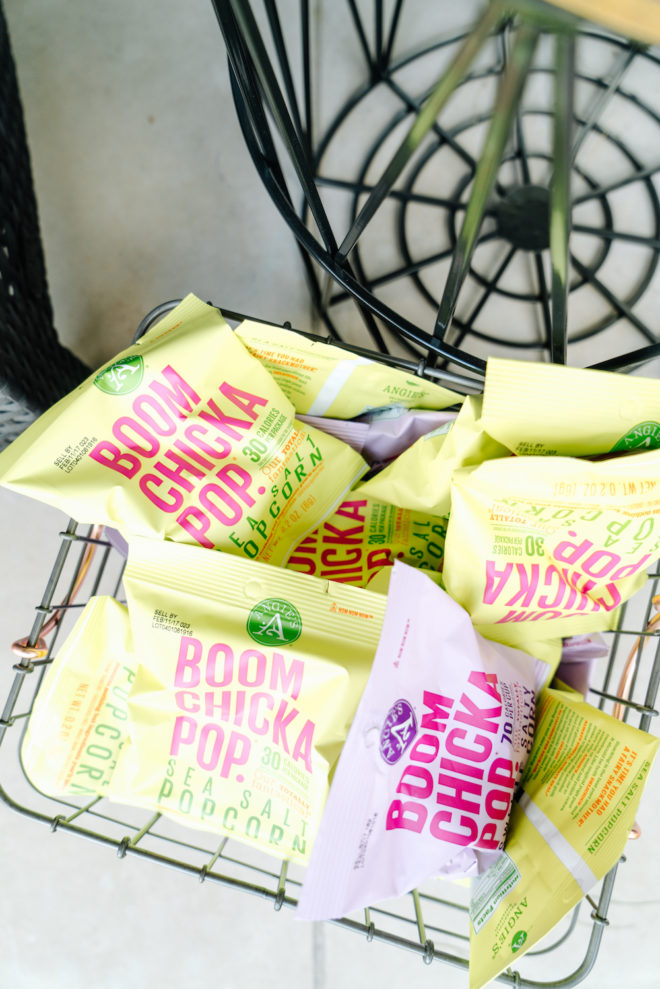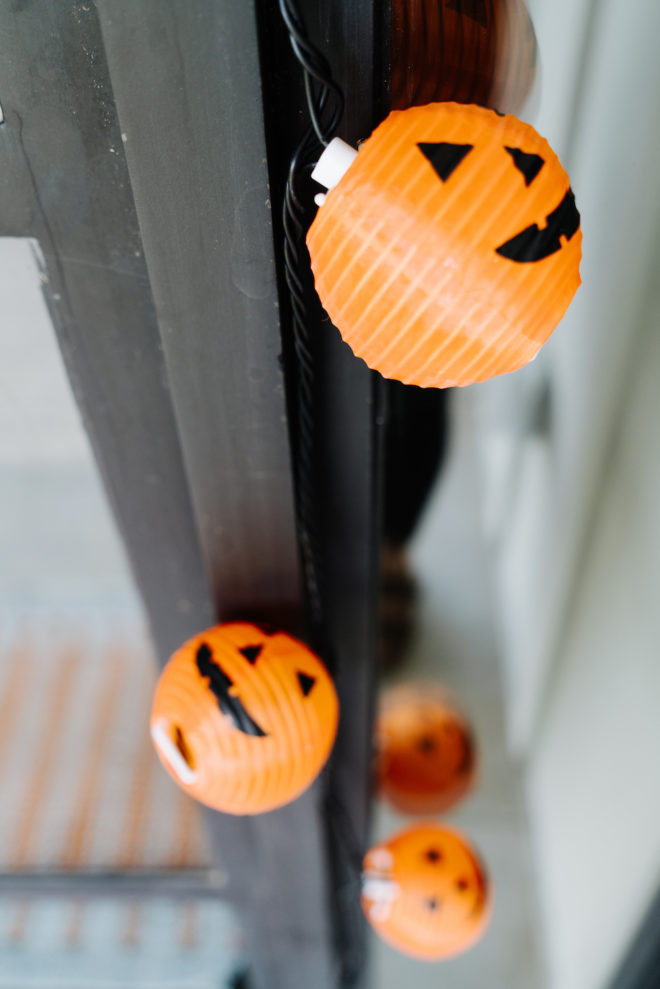 Happy Halloween, friends!

Photos by Sarah Lawrence
This post was sponsored by Target. Thanks for supporting the brands we love that keep our doors open!