10/23/2017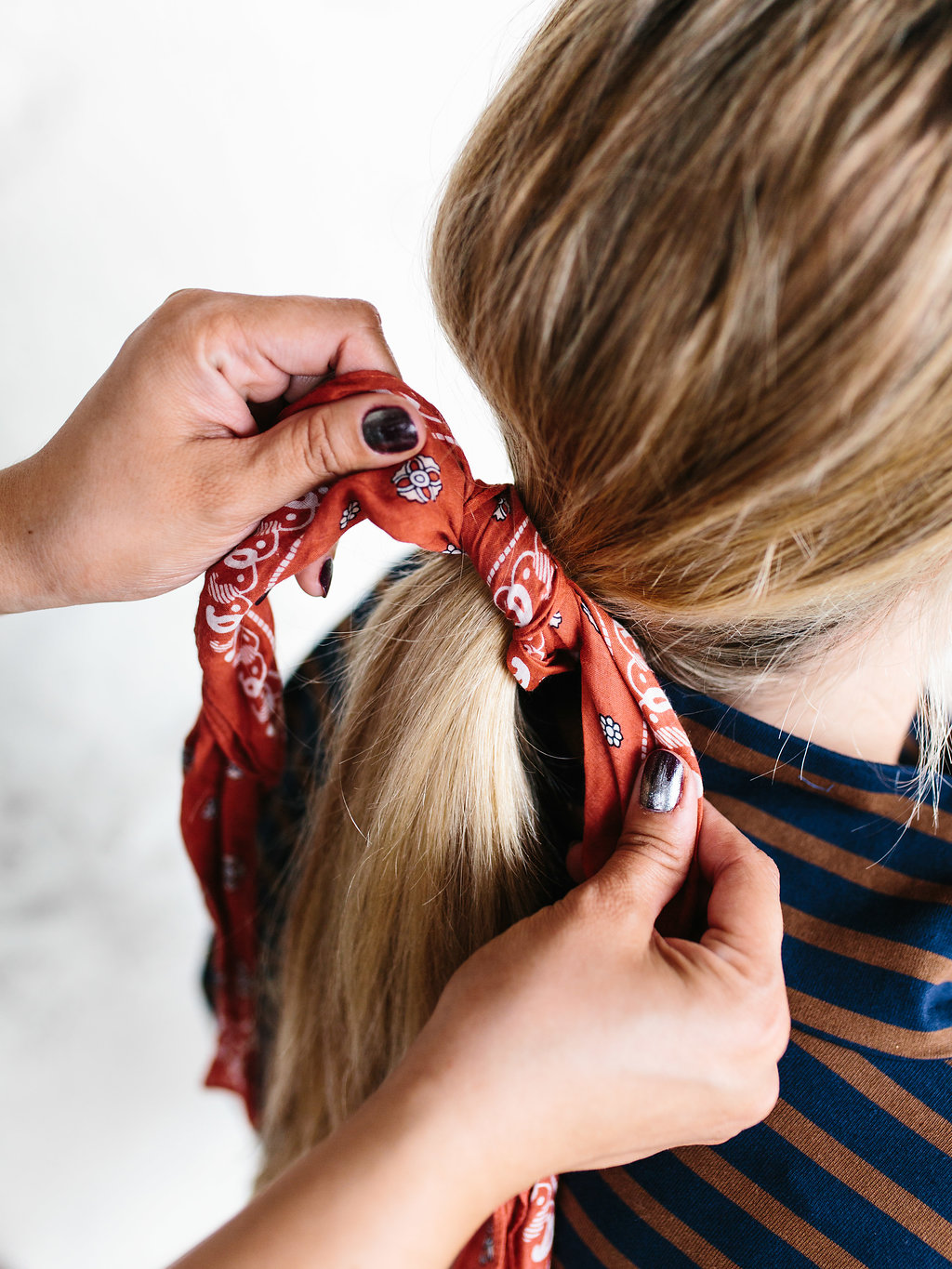 After years of having short hair– see here for reference!– I've been really enjoying trying out new hairstyles lately.  Especially ones that I can do in under five minutes since Ever, although totally adorable and sweet, does make time more of a limited resource these days.  I was inspired by this photo and decided to run over to Mel's place and see what we could come up with together.  You would be surprised how many iterations of this we tried before settling on these two as our favorites!  Keep reading for the full tutorial and my favorite bandanas— you can see other ways to wear them here and here!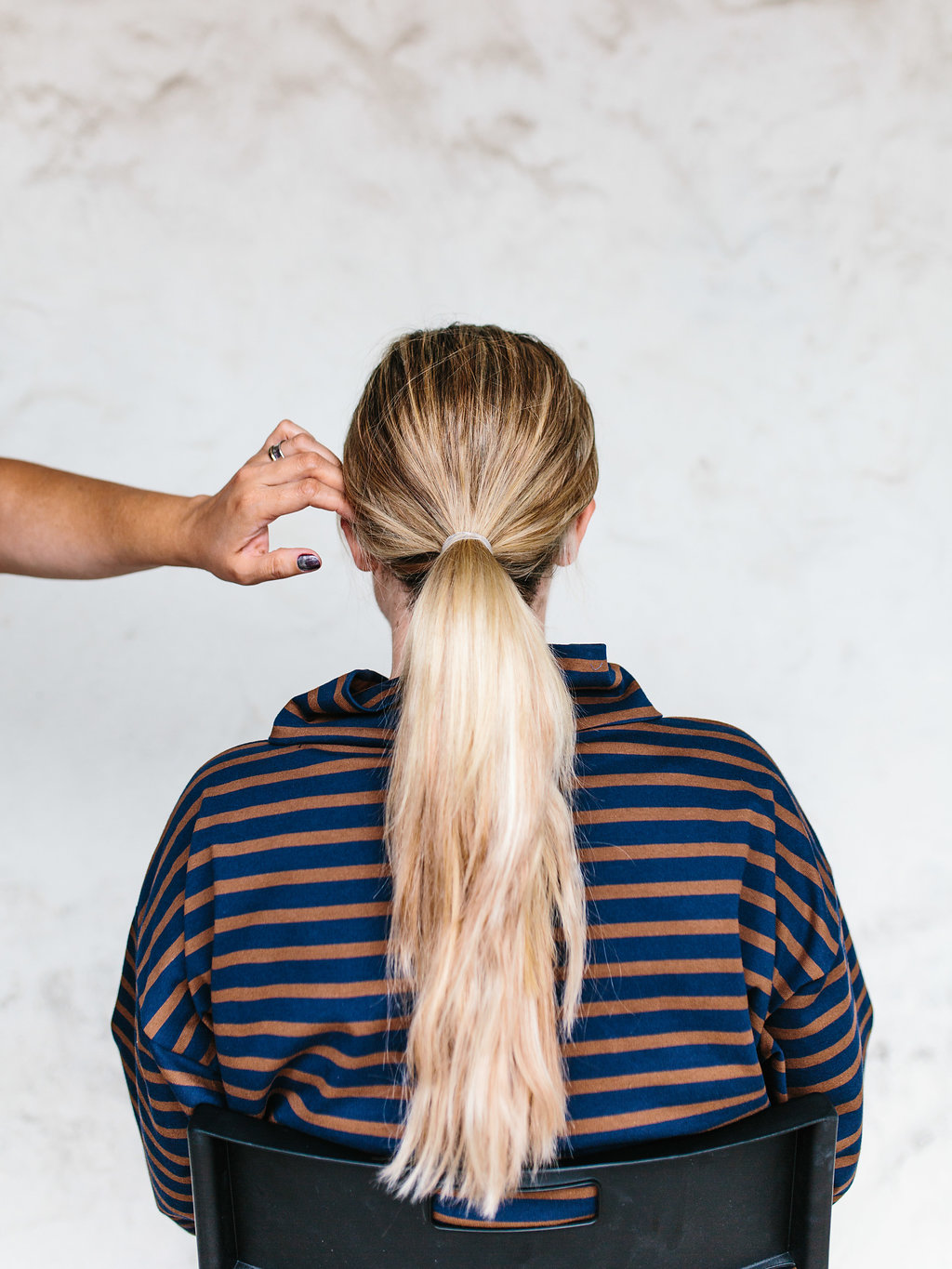 The Ponytail Hair Scarf
Begin by putting your hair into a low pony. (I made mine extra long with these extensions!)
Wrap a bandana or scarf around the pony and tie in a small knot on top

 .

Pinch and pull the hair above the pony to create a little poof action volume and messiness.

Wrap the bandana around a few times crossing front and back alternating sides

 until there are two smaller pieces left remaining.

Tie in bolo knot- like you would tie a mans tie.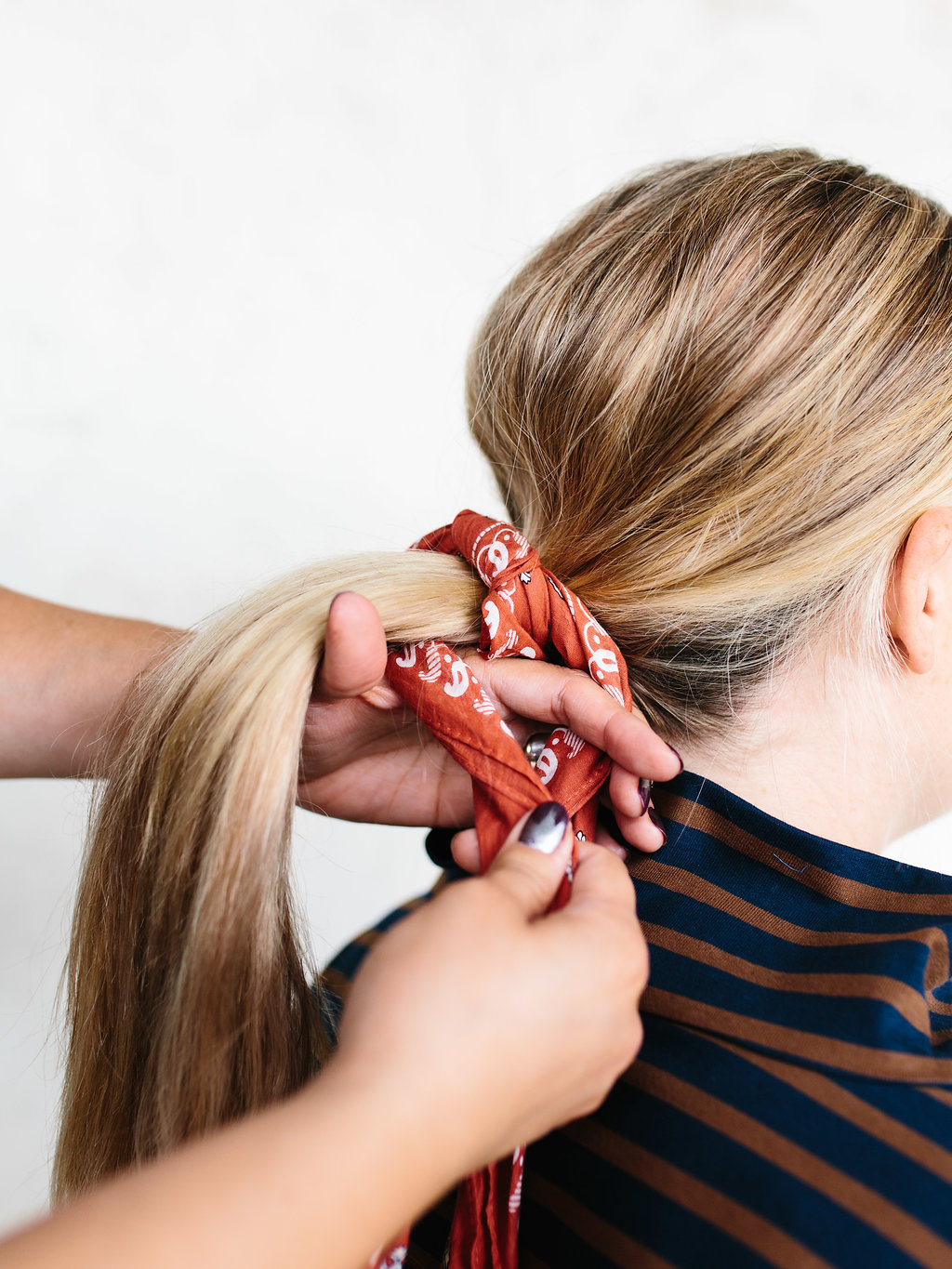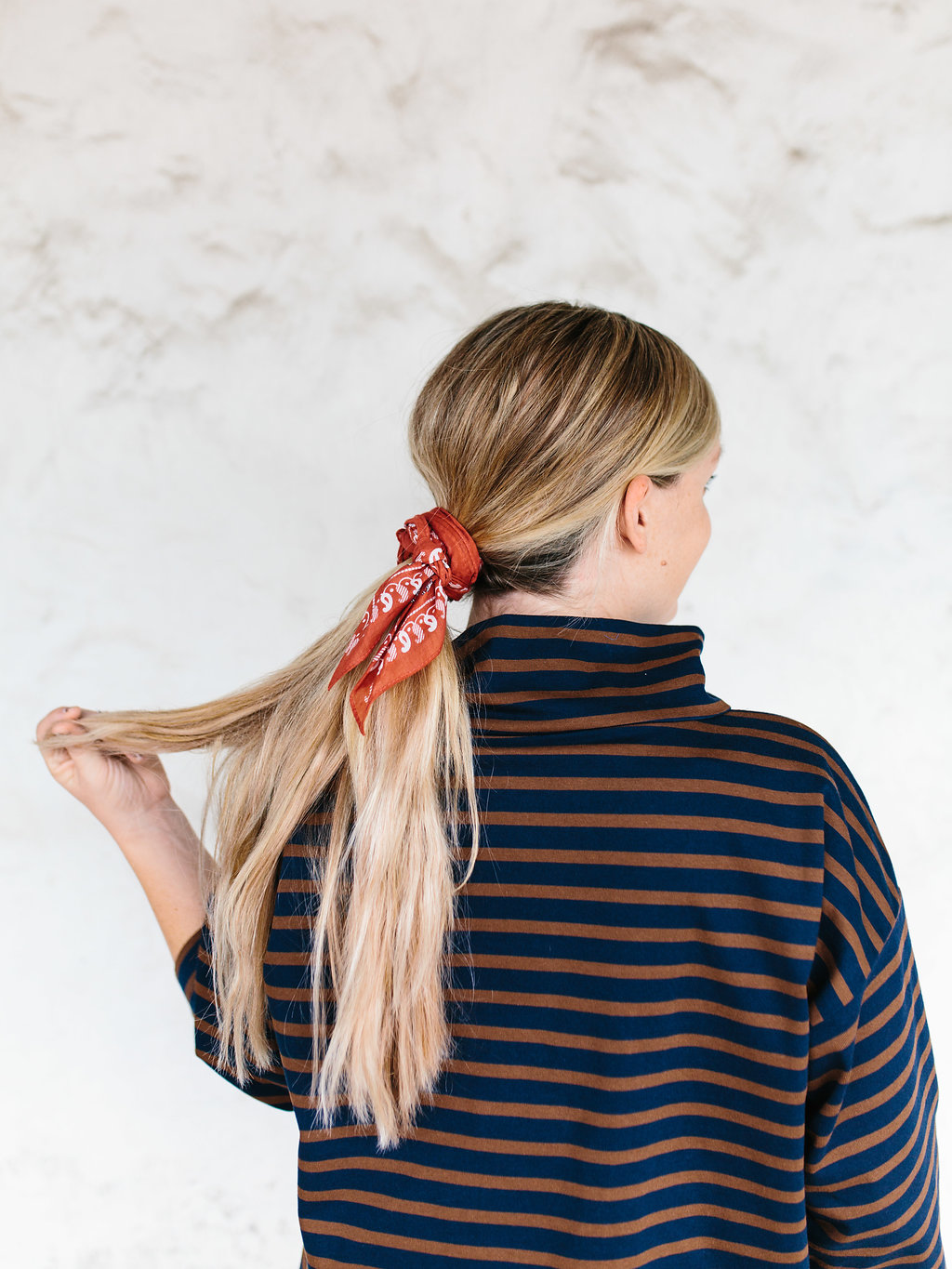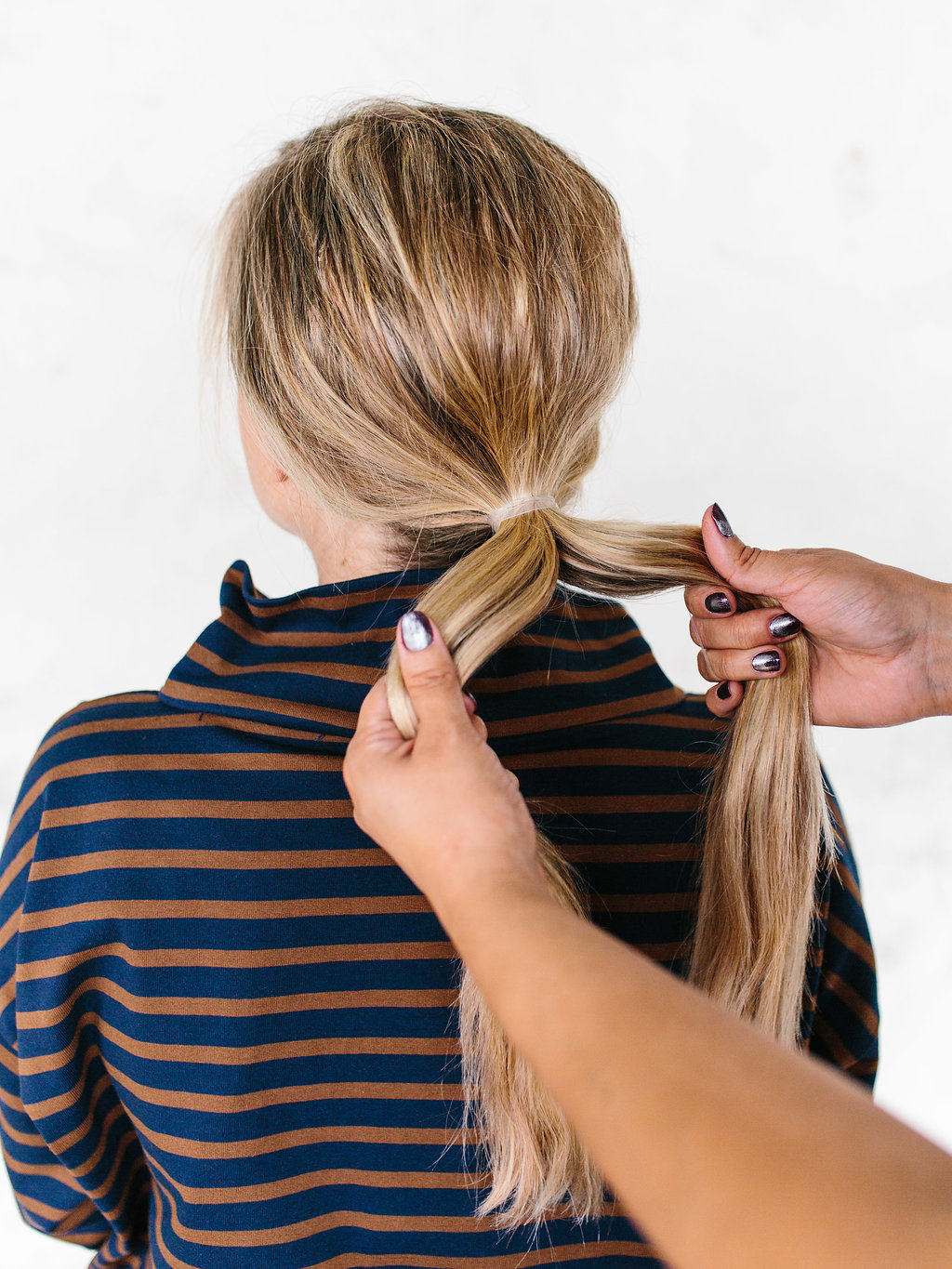 The Low Braided Bun Hair Scarf
Begin with hair in a low pony tail.

Separate pony into two sections.

Twist the two sections to create a rope

 braid.

Tie braid with a rubber band

 

at the bottom.
Pull rope up and around and wrap around the pony tail

 holder.

Pin around with bobbi pins to secure bun.

Tie bandana around the bun, knotting at the top.

Pull bandana under and out of hair – weave through bun however you'd like and pull together in a single knot on one side when finished.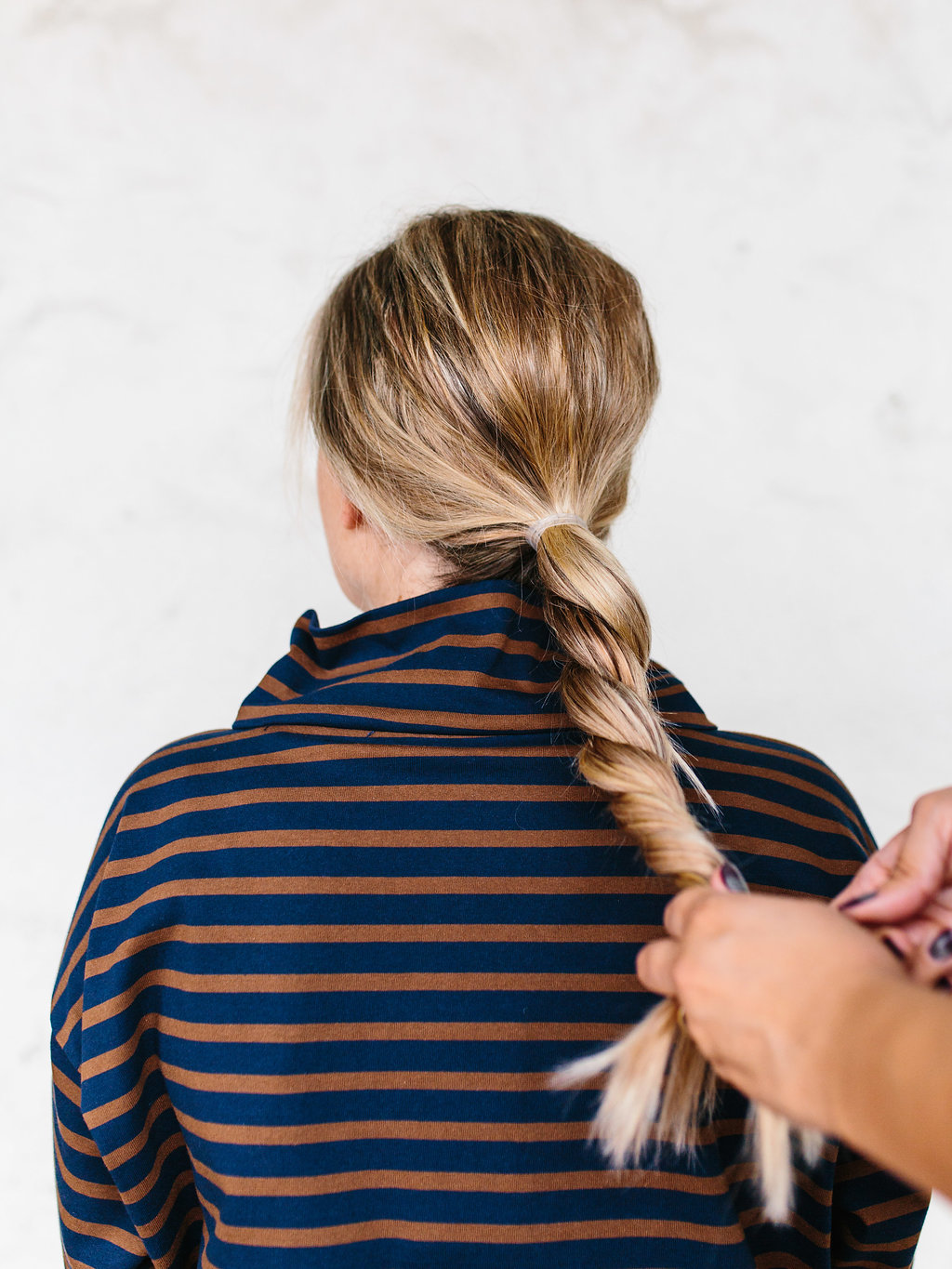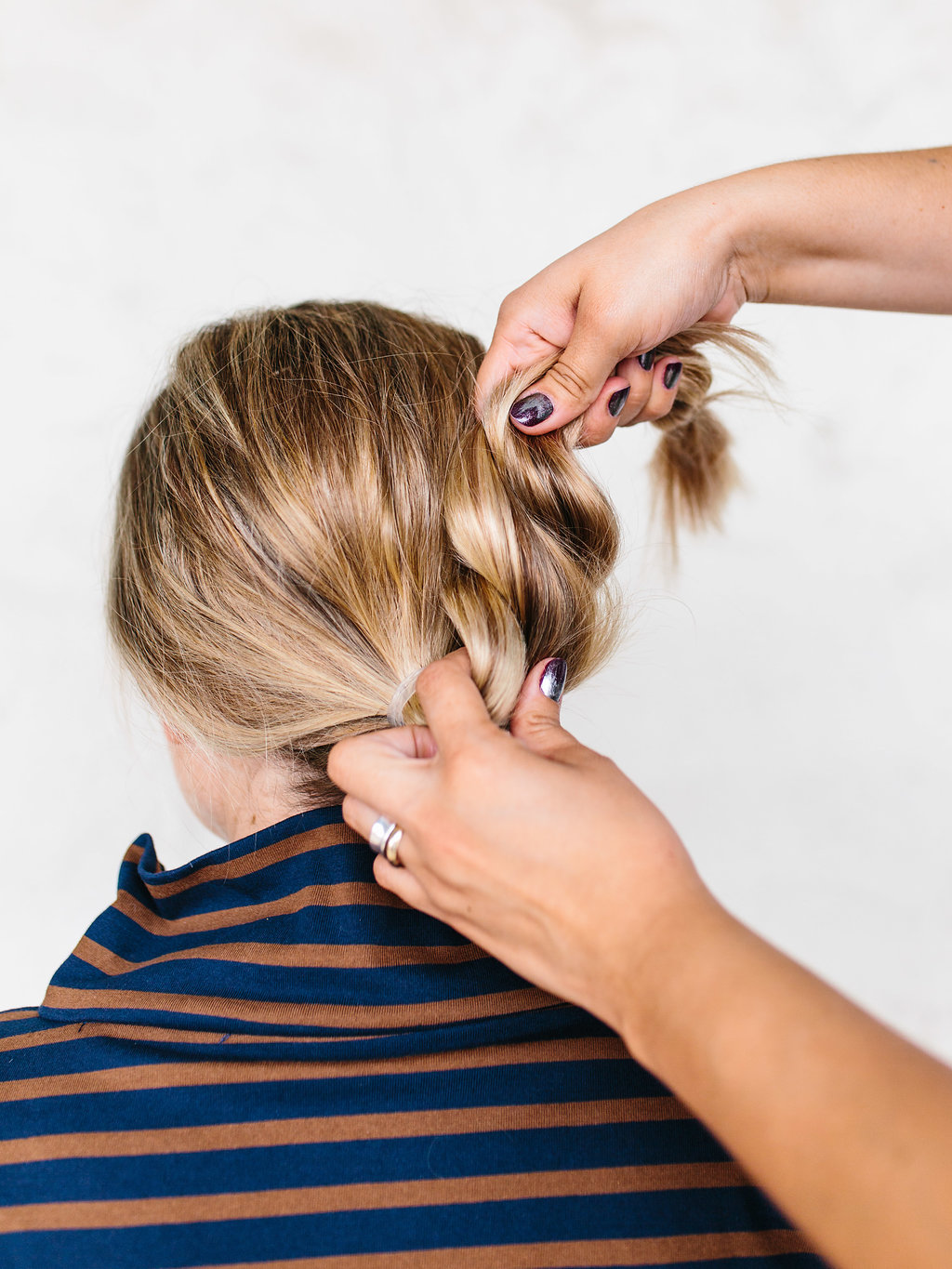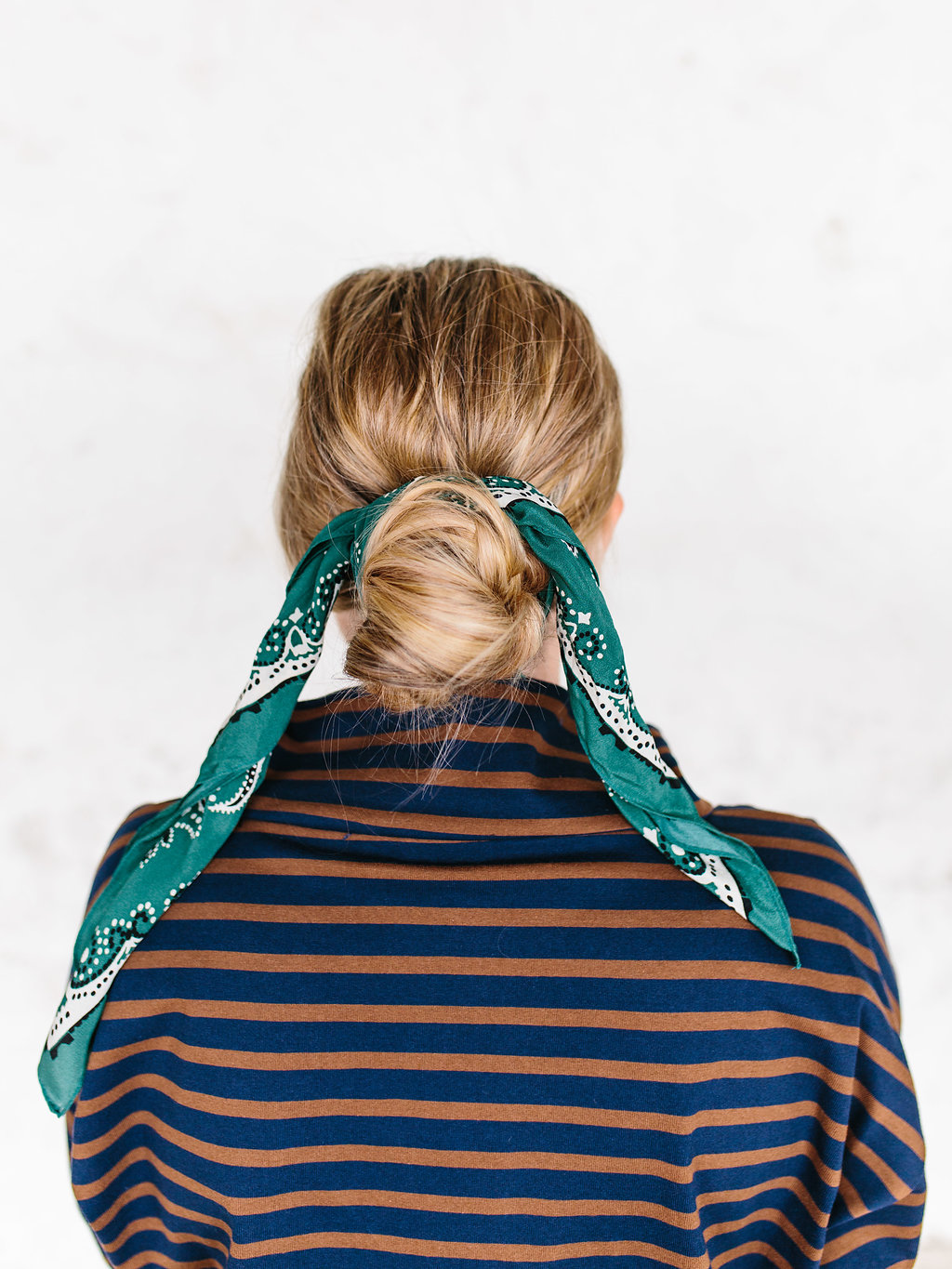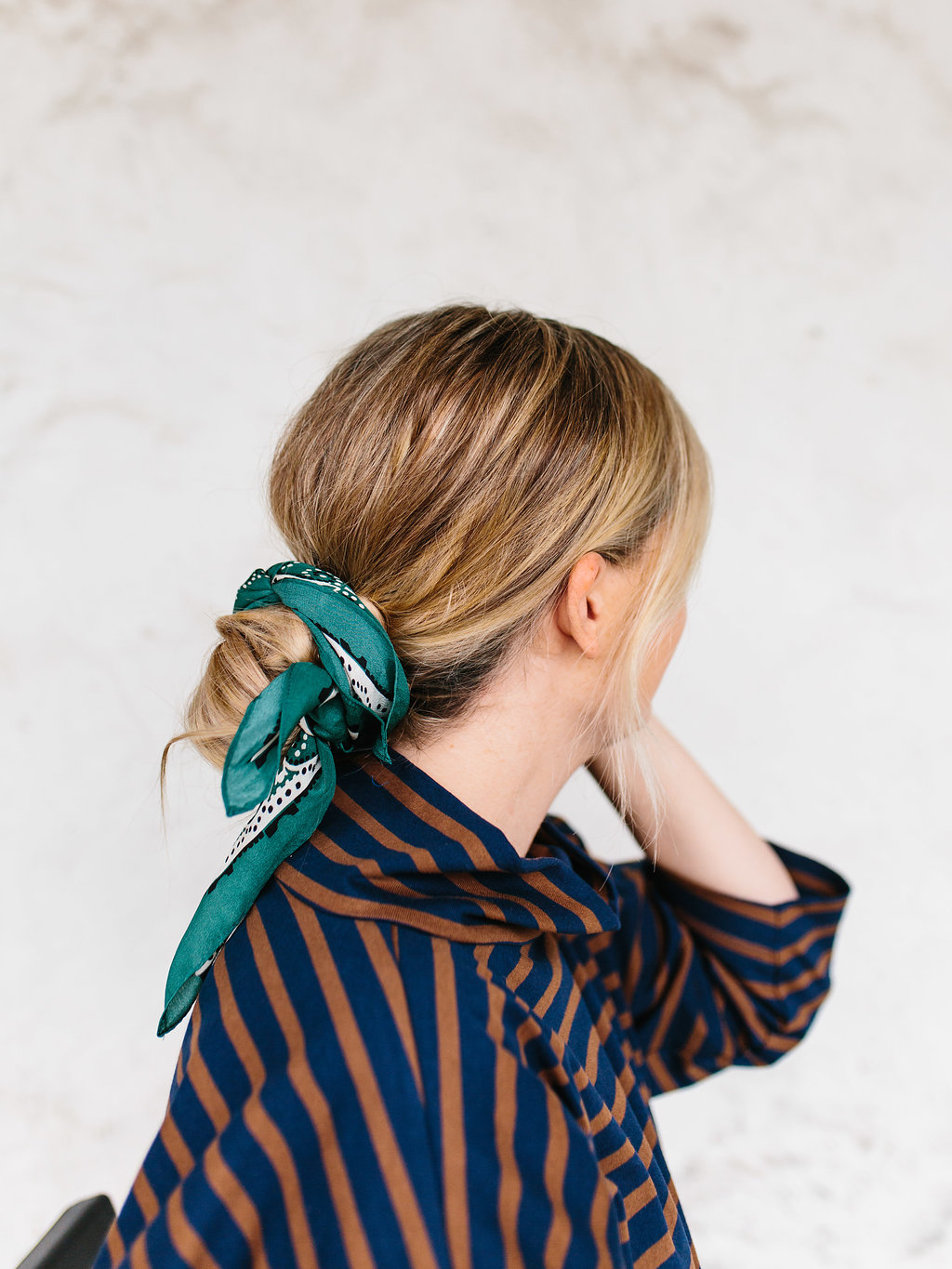 Photography by Katie Jameson
Tutorial by Mel Dominguez  (To book an appointment with Mel, email BookWithMelD@gmail.com)