(This post is sponsored by Rogaine. All thoughts and opinions are my own.)
There are lots of things that run in our family—blue eyes, dominant calf muscles, and a good sense of humor, to name a few!  While I haven't personally experienced it yet, hereditary hair loss (HHL) is another.  Did you know that 1 in 4 women today suffer from HHL?  Signs can appear as early as in your twenties with another peak occurring in your forties. August is actually Hair Loss Awareness Month and whether this is something that runs in your family or you're experiencing hair loss for other reasons like stress or postpartum, we're excited to share three easy steps for immediately fuller looking hair. If you do happen to be one of the 25% of women who suffer from HHL, consider trying Women's Rogaine 5% Minoxidil Foam for a more permanent solution.  It isn't something that I have tried personally, but it is the most commonly recommended brand by dermatologists for hair regrowth.  (Do note, this product is specifically for women who are experiencing hereditary hair loss and not other types of hair loss related to stress or post-partum.)  Just looking to add a little more volume to your everyday look?  Keep reading for the full tutorial in partnership with Rogaine...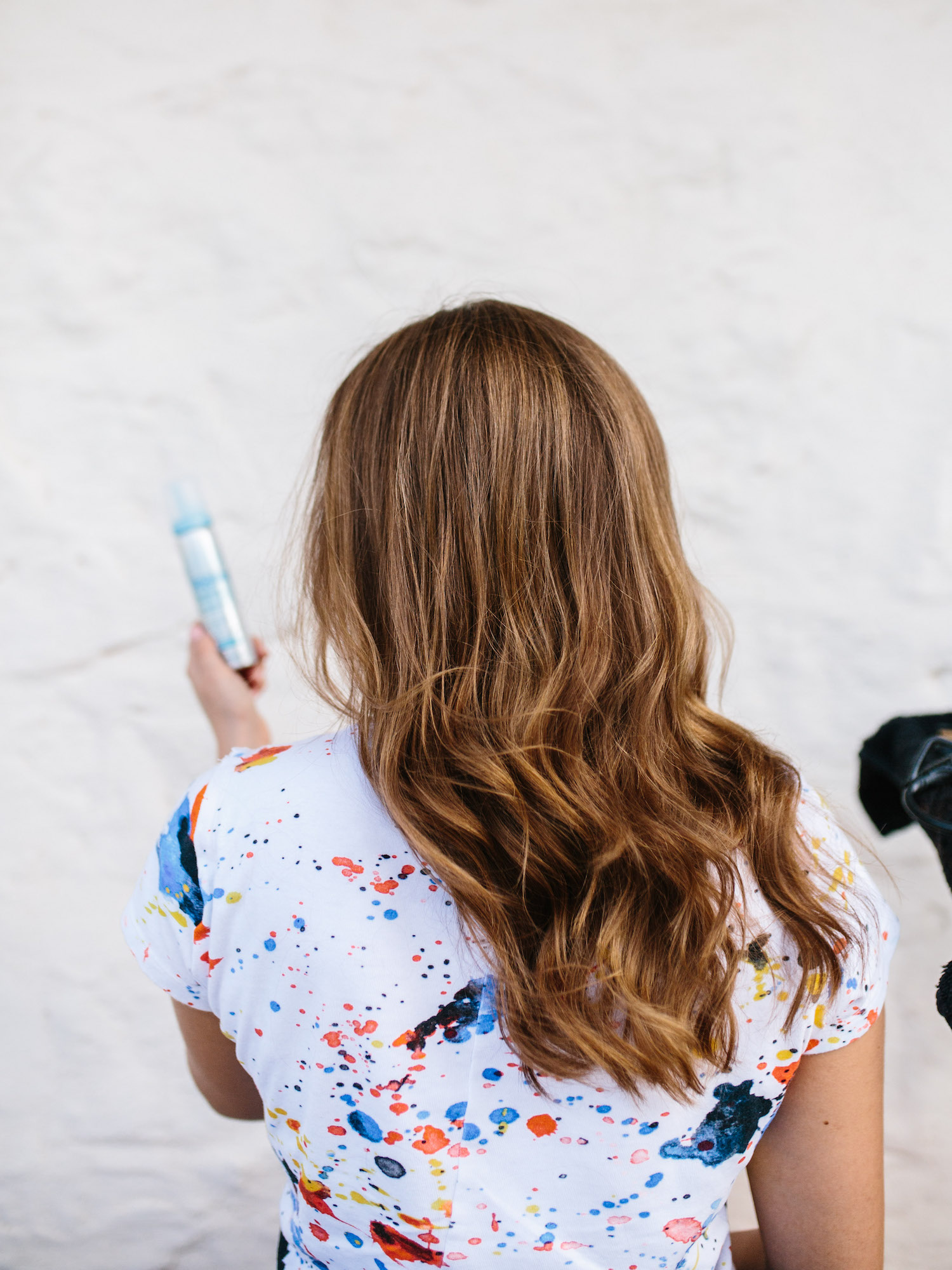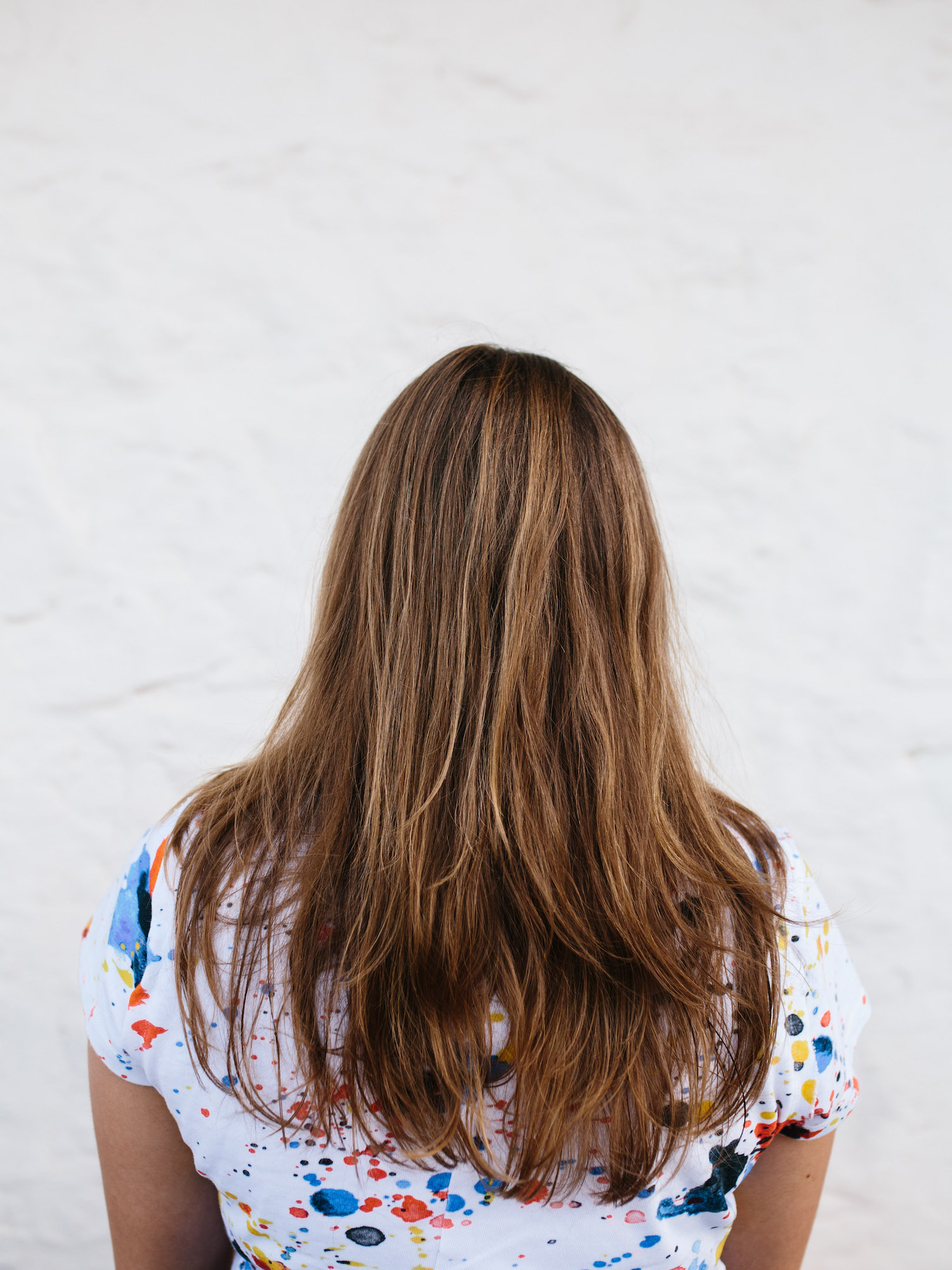 Step One: Blow it Out
Wash hair and towel dry.
Section hair into 4 sections, 2 in the front and 2 in the back.
Take first section of hair from the front and round brush forward while blow drying.
Continue taking 2 inch sections of hair and using the round brush to pull and brush hair in the opposite direction that it would normally lay while blow drying. By blowing drying in the opposite direction, you're giving yourself maximum volume one you flip it back into place. If your blow dryer has a cool shot button use it to help set volume into hair once section is dry.
Repeat on all sections of hair.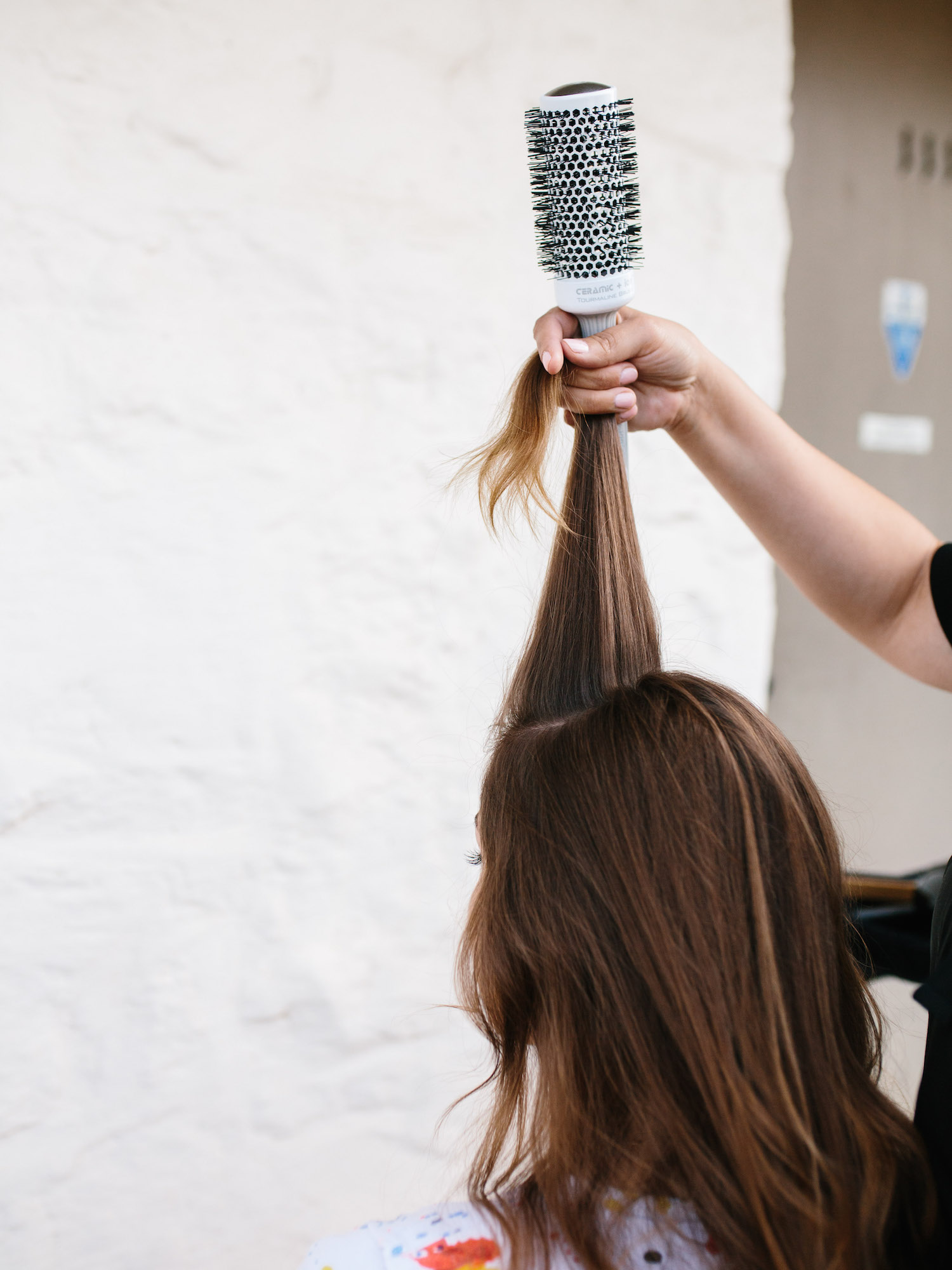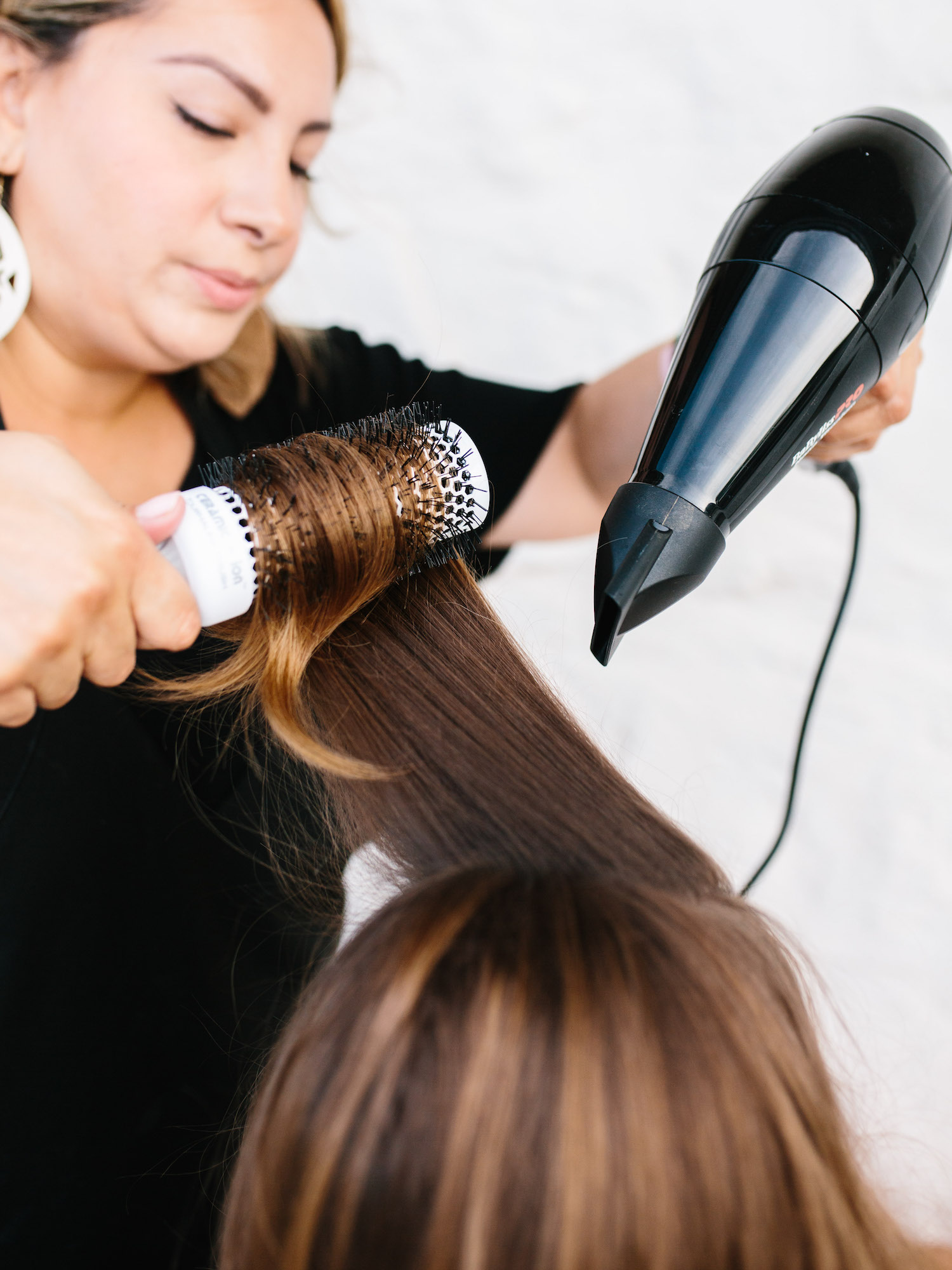 Tip Two: Velcro Rollers 
After your hair has been blown out, if you're still looking for added volume or looking to add volume on day two, consider these easy Velcro rollers!
Simply wrap hair around Velcro rollers, sticking with your four sections that you did in tip one.
Give them a shot of hot hair from your blow dryer then let them set for about 15-20 minutes while you put on your makeup or get dressed.
Spray them lightly with hair spray before taking out.
Once out, gently brush through hair.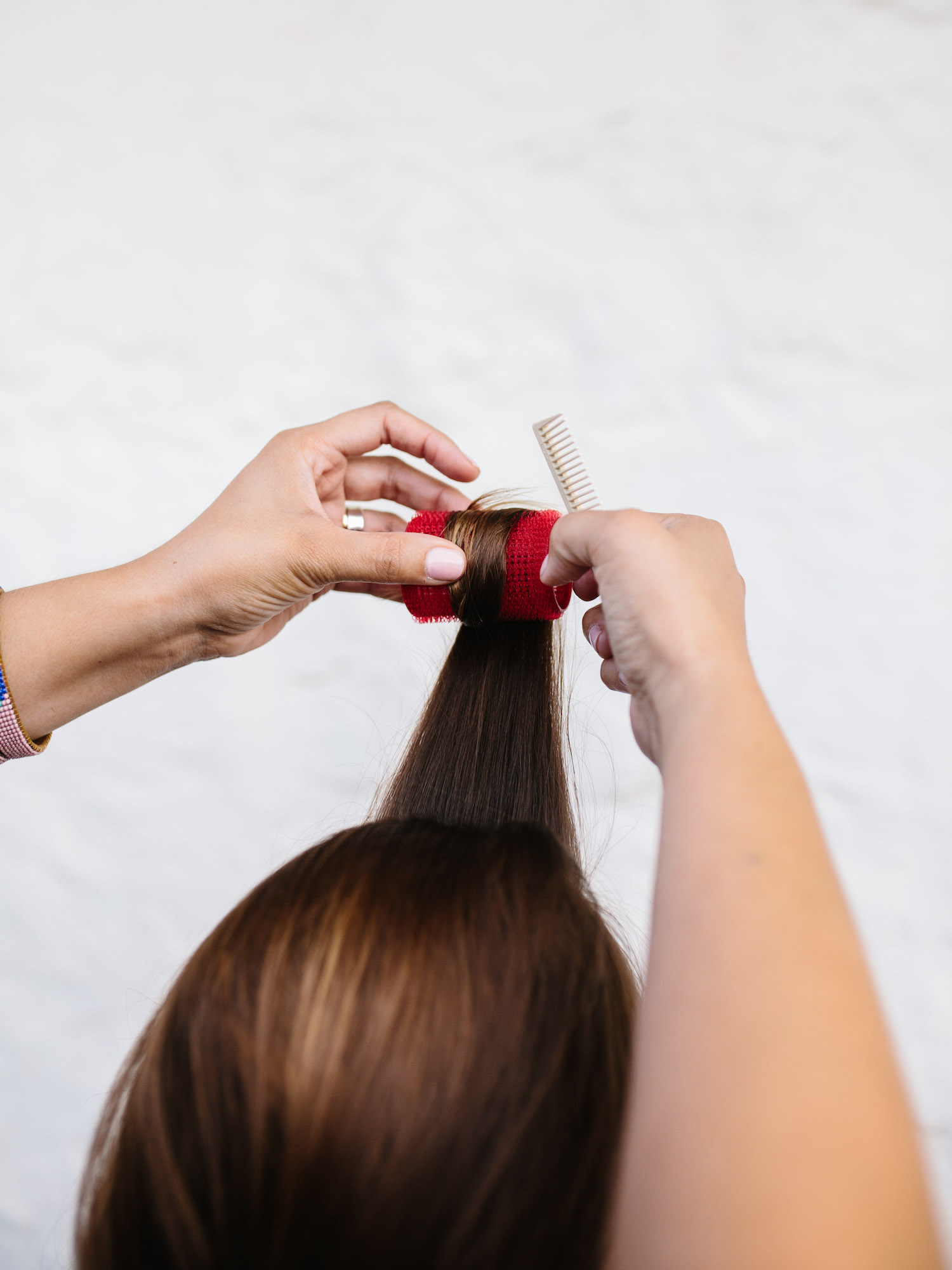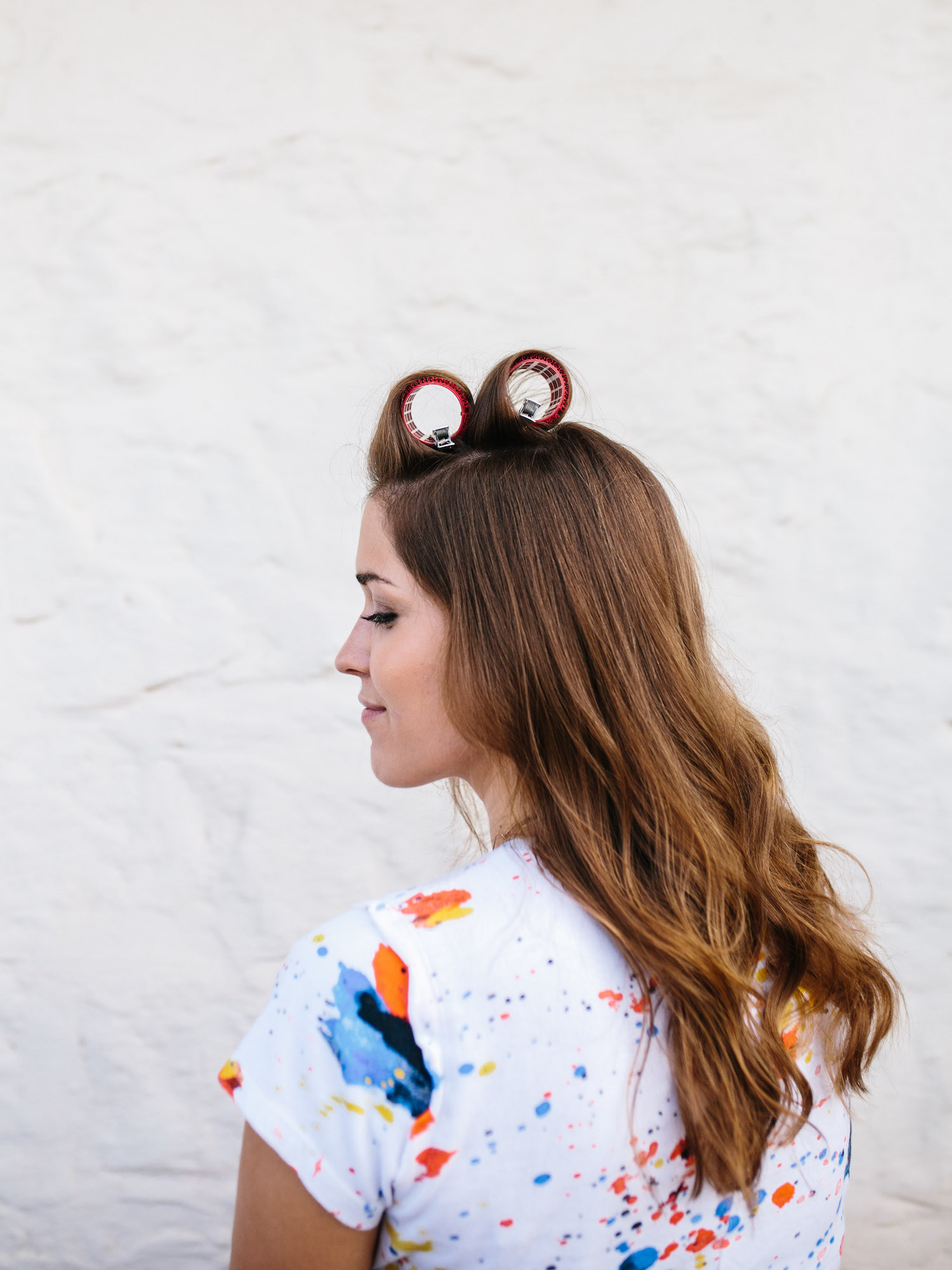 Tip 3: Teasing
Section off a two-inch section of hair and hold it directly above your head. About half way down the section of hair, place comb in and gently pull comb all the way downto the root, holding top hair section very tight. You'll notice that you're creating a bit of an intentional tangle of hair towards the root.  Do one or two times. Then spray that section.
Continue teasing all the way through two inch sections in the crown area of your head.
Take brush and gently smooth top section so you're not seeing any of that teasing from on top. It should all be underneath and not visible.
Light spray all over hair with hairspray.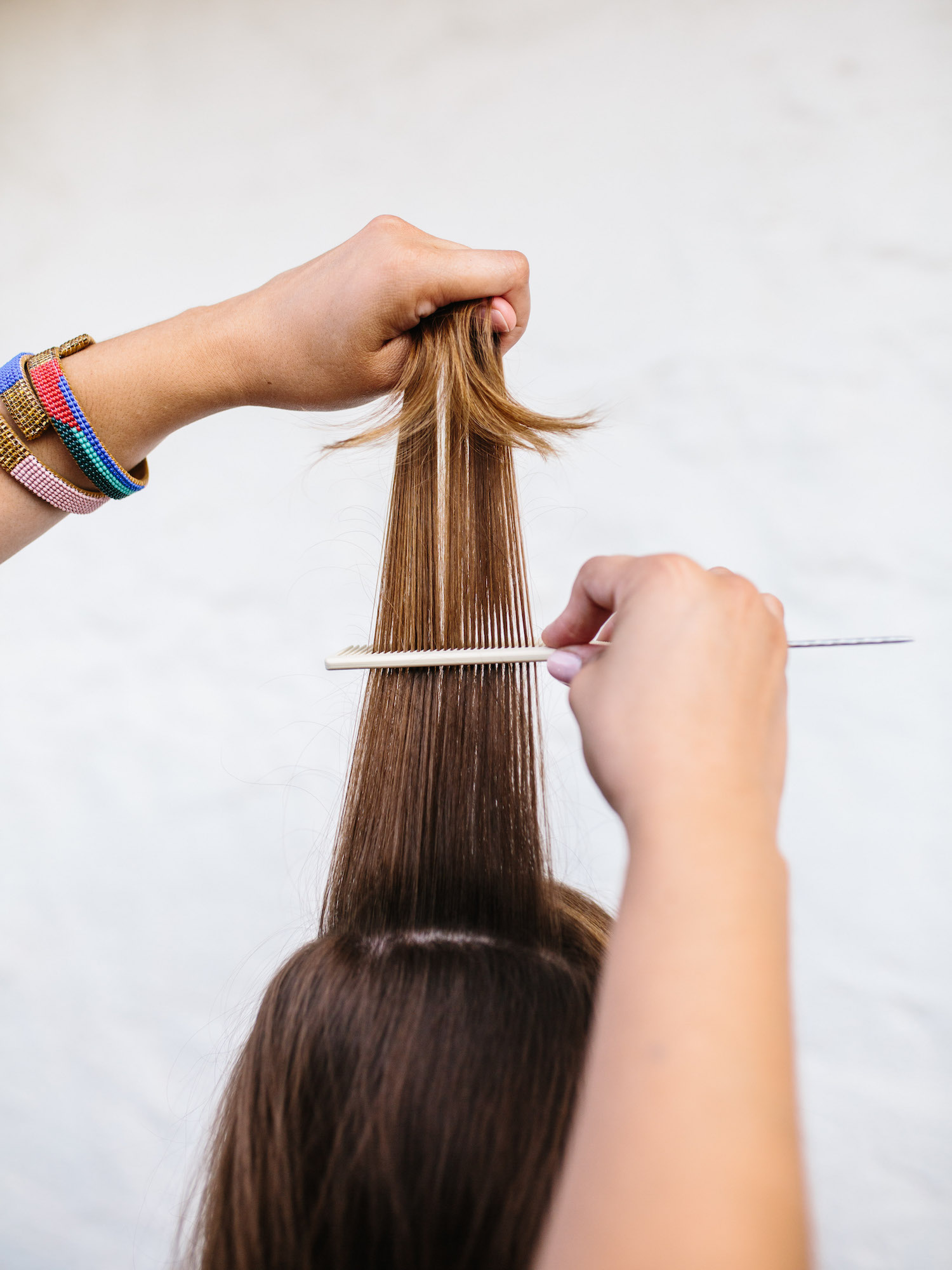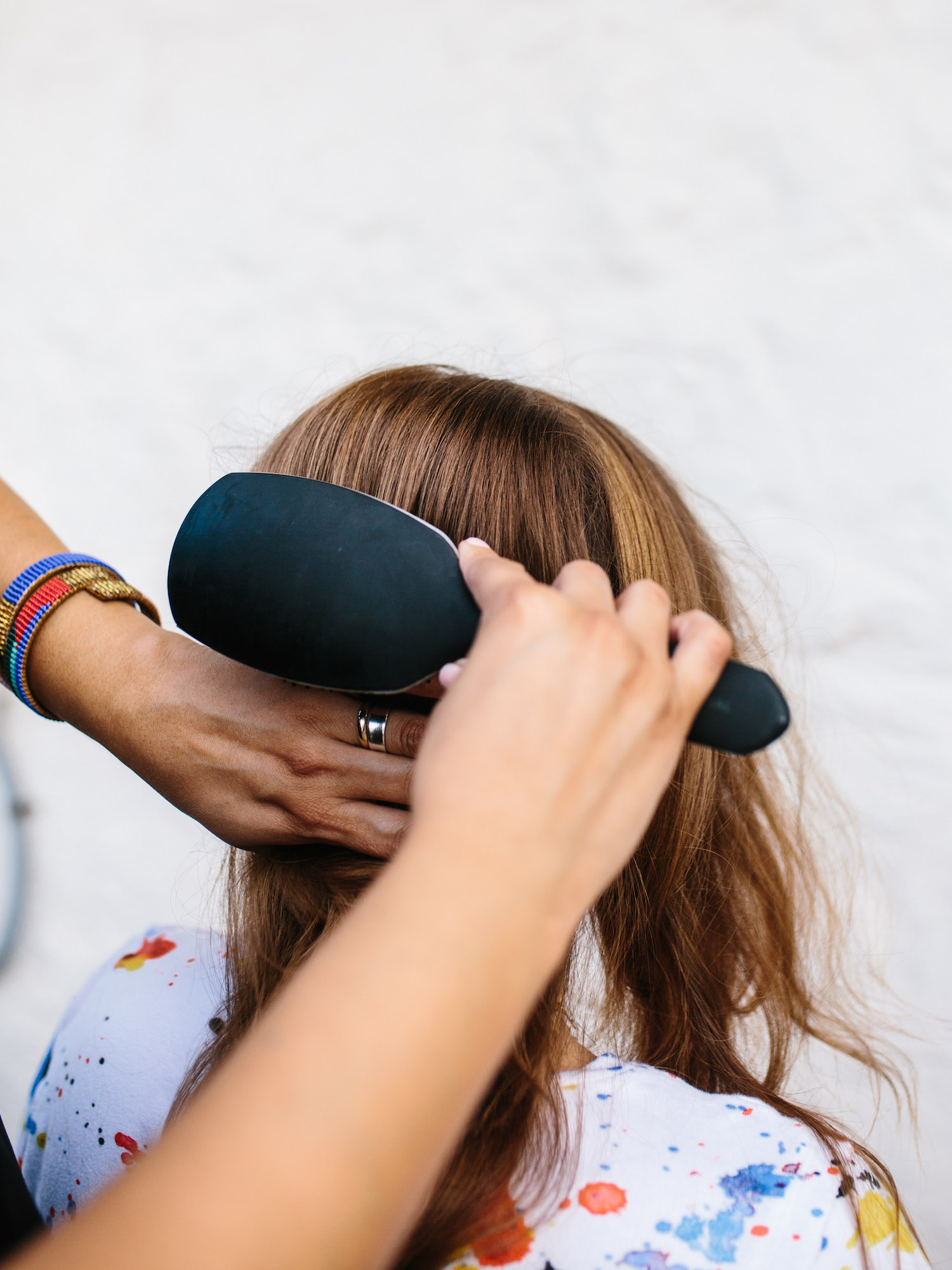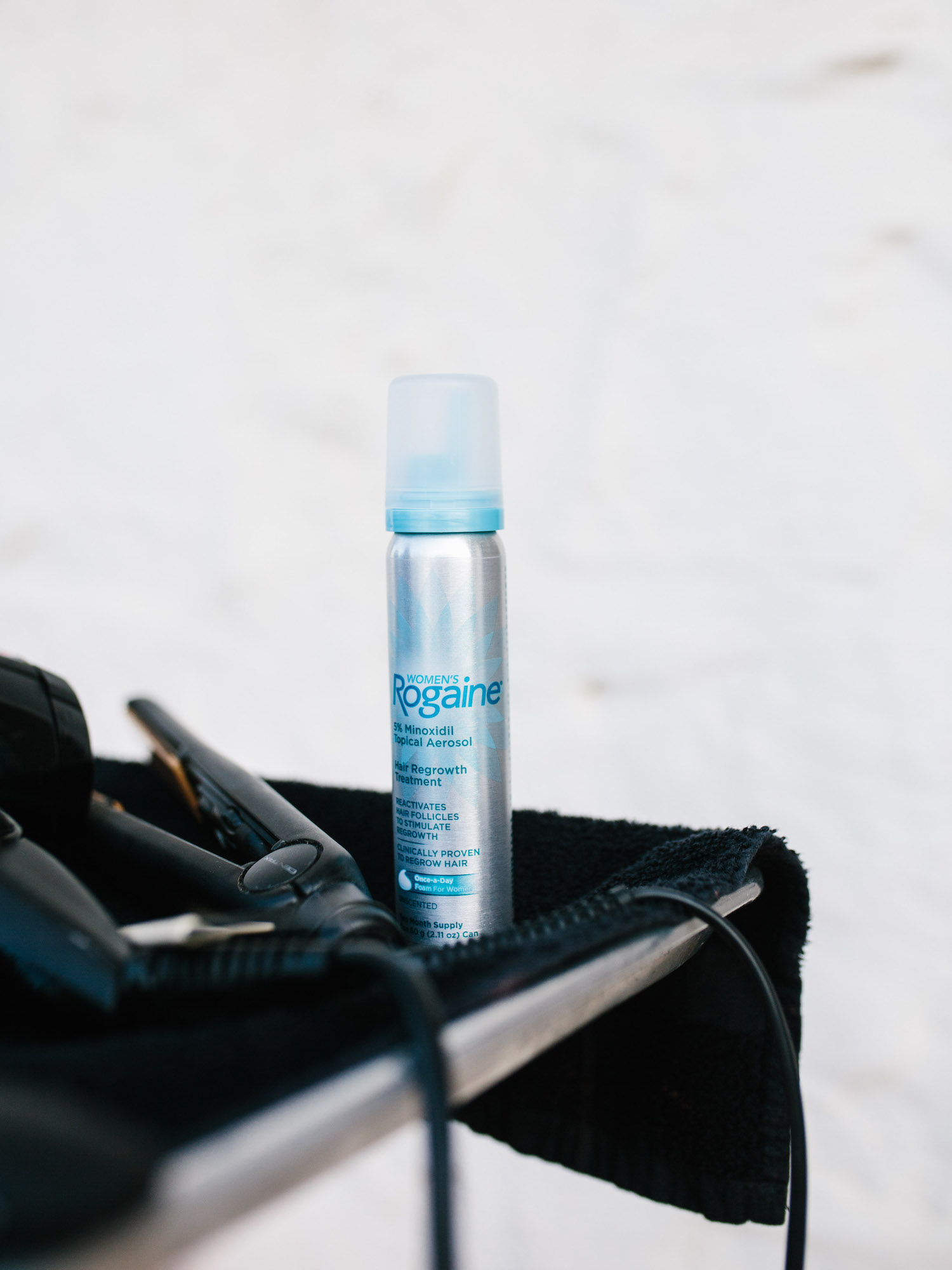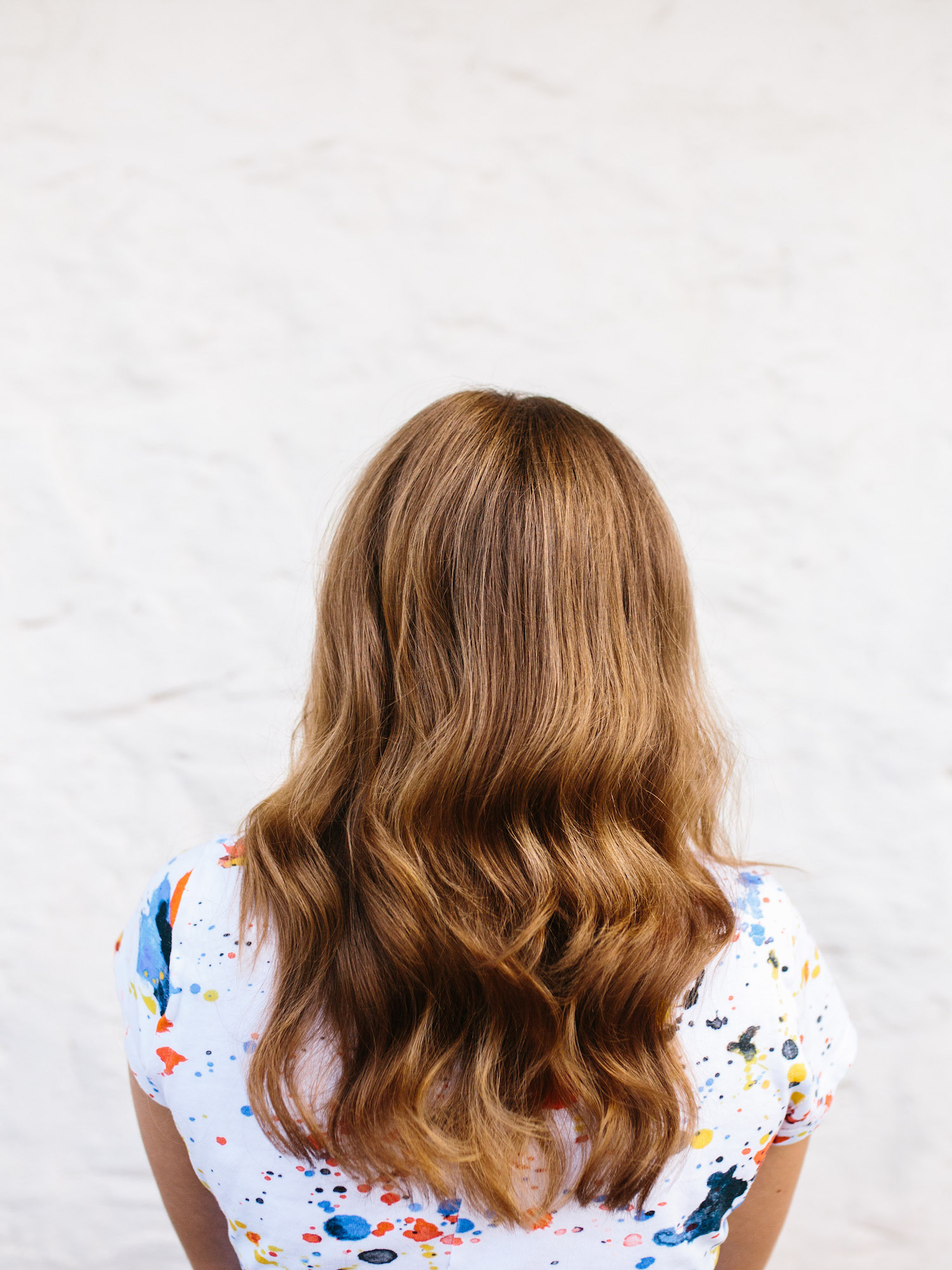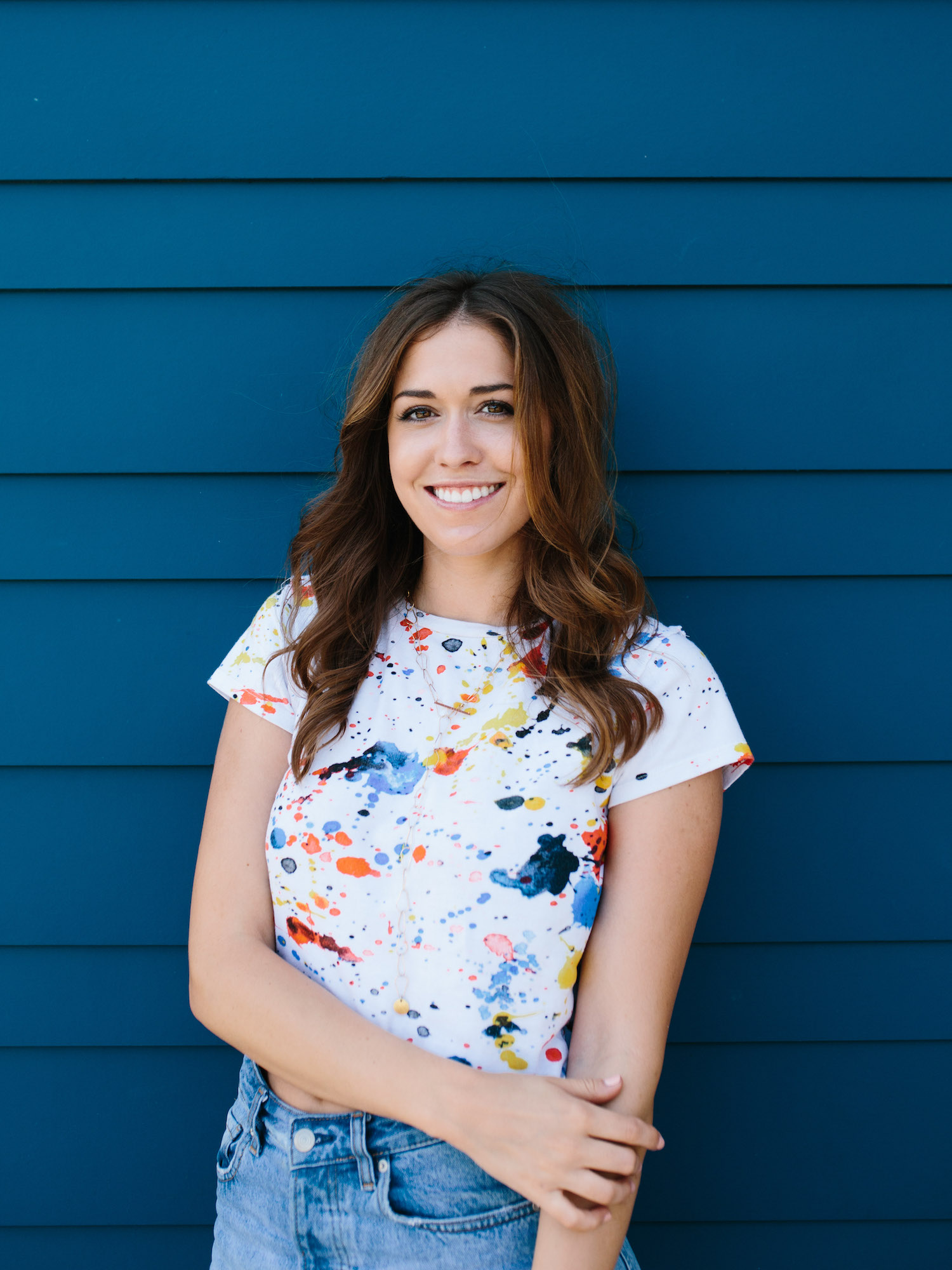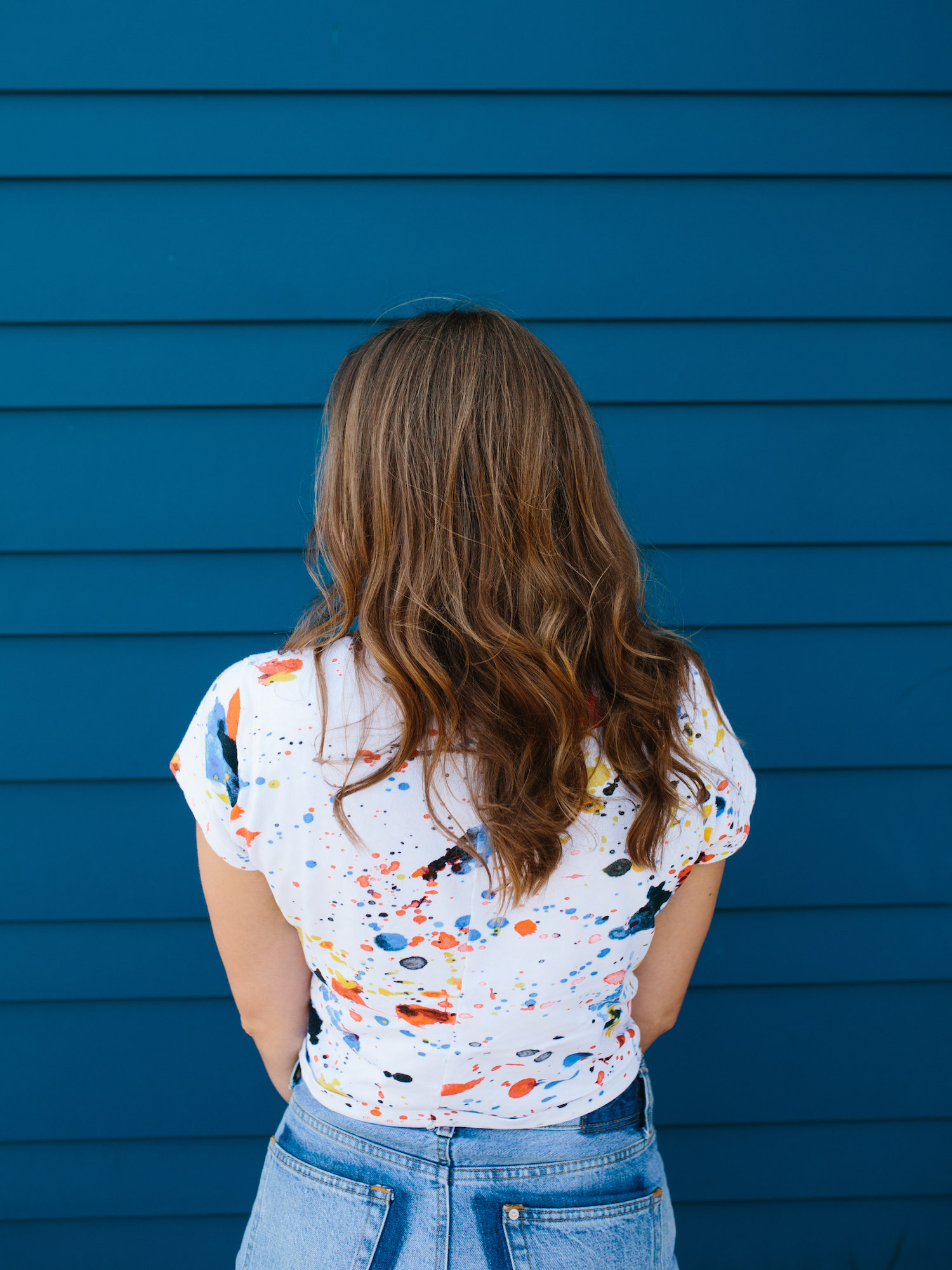 Photography by Katie Jameson
Tutorial by Mel Dominguez  (To book an appointment with Mel, email [email protected])