11/21/2017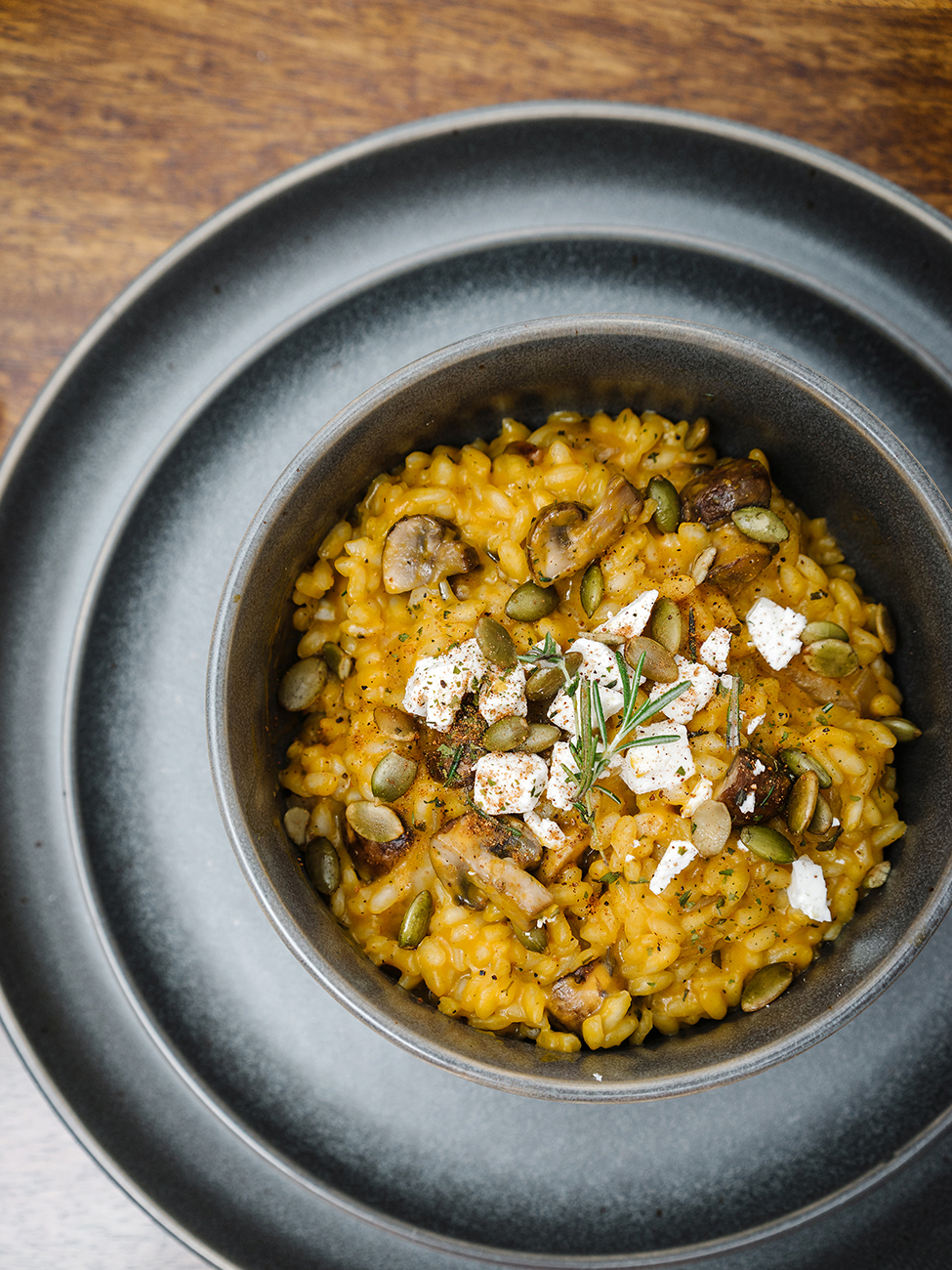 I (Lauren) have already professed my love for pumpkin in my pancake post last month, and my love it still going strong. This seasonal flavor is most often showcased in cookies, cakes, donuts, and don't get me wrong, I love this flavor in any type of dessert but it is also fantastic as a savory addition to dinner. Just like squash during this season, pumpkin is a unique flavor that has a ton of versatility. I can't say enough about this Pumpkin Risotto. This recipe is rich, warm, earthy, and makes a perfect unique Thanksgiving side. It's also hardy enough to be a vegetarian main dish.   I'll admit, risotto seemed so intimidating to me before I made it. I never wanted to attempt it for fear it would just be a horrible gloppy mess. Part of this fear is likely from watching too many cooking competition shows–they always lose on risotto! If you've ever had really great risotto at a restaurant, it does seem like it would be difficult to get the perfect creaminess packed in with such lush flavors. But, I promise it's not as hard as it may seem–it is however a bit time consuming. The key is to not leave the dish as you make it. Just keep stirring! If you do this, in the end you will get a seriously delicious reward.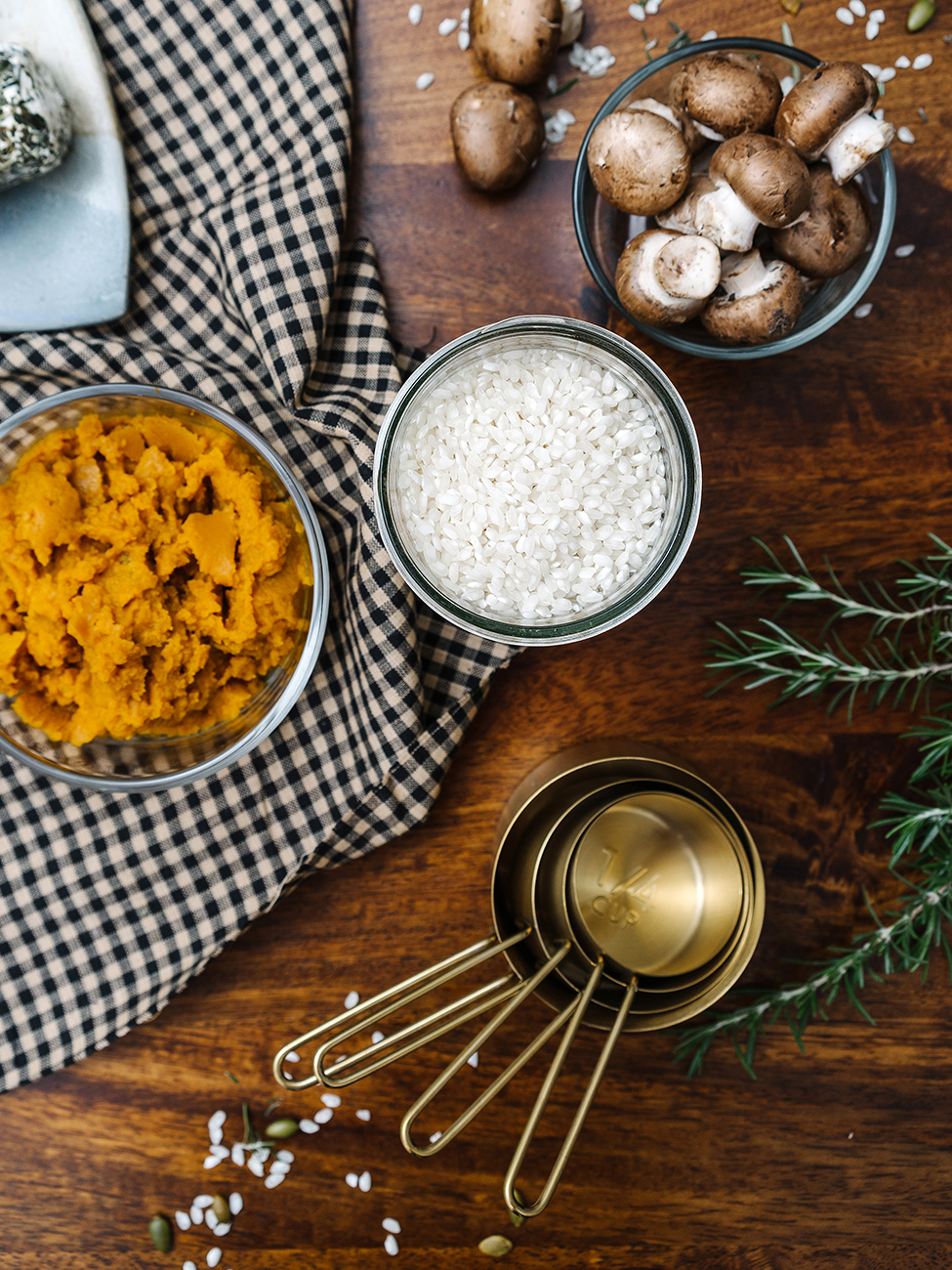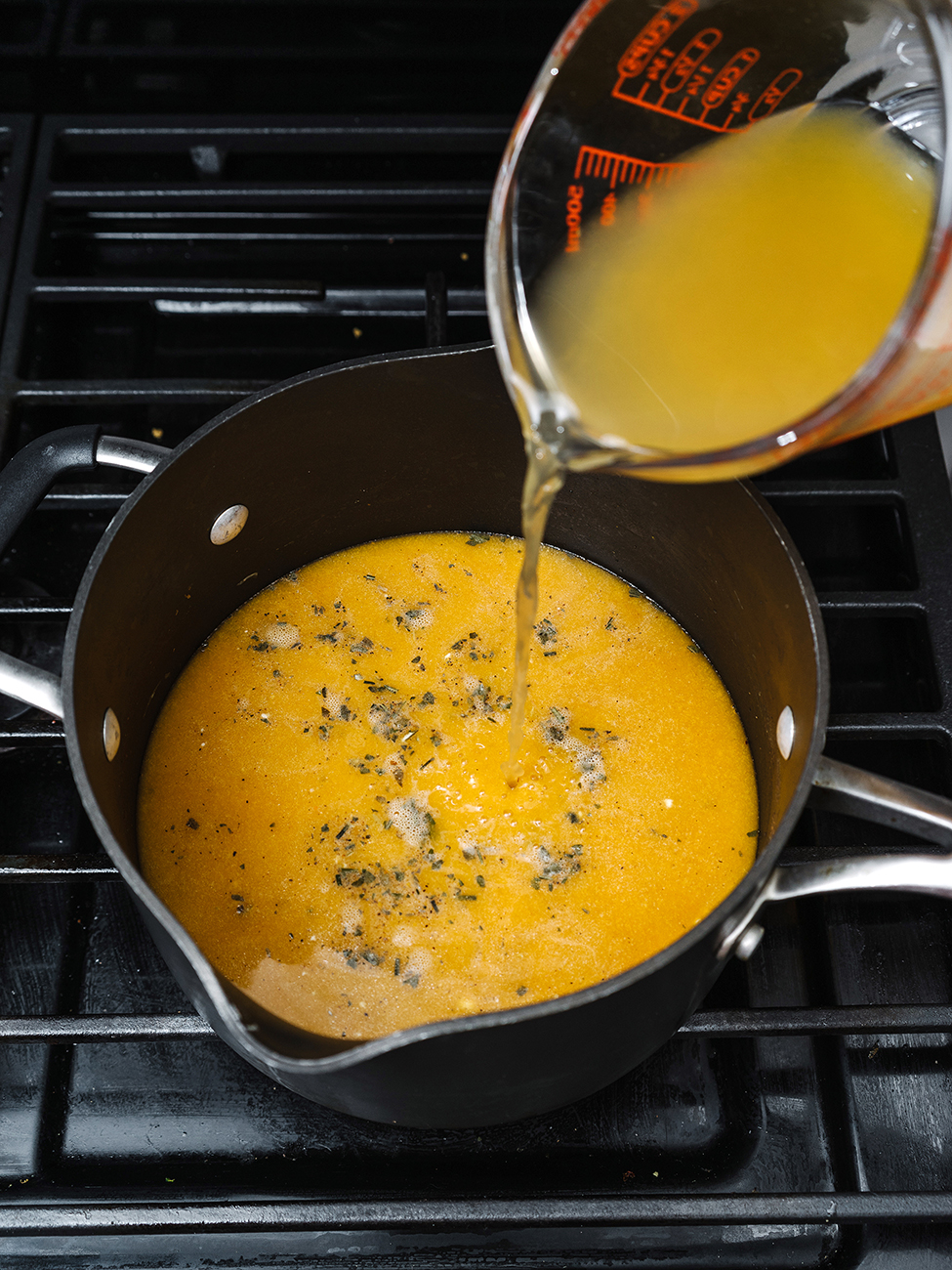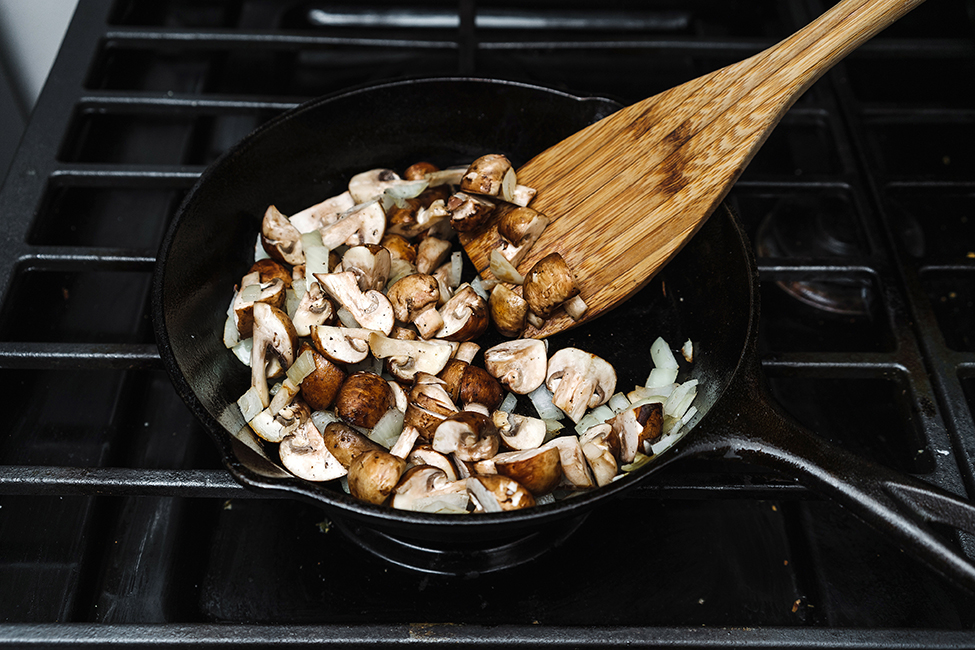 Pumpkin Risotto with Goat Cheese and Mushrooms
6 side servings or 4 main courses
Ingredients
4 ¼ c organic vegetable broth, plus extra for moistening, as needed

1 c organic pure pumpkin

About 1 oz. or 1.5 tbsp of herbed goat cheese (I cut a fourth of

this one

.)

Tbsp of avocado oil or oil of your choice

Half an onion, chopped

15 button baby bella mushrooms, quartered

4 garlic cloves, chopped

2 tablespoons butter

¼ c white wine vinegar

1 ½ c Arborio rice (medium-grain white rice will work as well)

2 tsp chopped fresh thyme

2 tsp chopped fresh rosemary

1 tsp dry parsley

½ tsp nutmeg

½  c coarsely crumbled soft fresh goat cheese

¼ c pepitas

salt and pepper to taste
Directions
Stir together vegetable broth, pumpkin, and goat cheese log in a saucepan and simmer over medium heat. Cover the pan and reduce the heat to low to keep the pumpkin broth warm.
Heat avocado oil in a cast iron (or saute) pan, add chopped onion and cook over medium heat until clear. Then add mushrooms and saute until cooked, about 4 minutes. Salt and pepper to taste and stir in garlic, cook for an additional minute, then set aside.q
Melt the butter in a large saute or sauce pan, over medium heat. Once heated, add herbs and rice and stir for 1 minute.
Next, add your vinegar and simmer, stirring constantly, until completely absorbed.
Now, add 1/2 cup of the pumpkin broth and stir until almost completely absorbed (this should take 1 to 2 minutes).
Continue cooking the rice, adding the broth 1/2 cup at a time, stirring constantly, allowing each addition to absorb before adding the next. Cook until the rice is tender but still firm to the bite, and the mixture is creamy. I set a timer for 20 to 25 minutes so I know I have cooked it for long enough and usually the rice is perfectly cooked in this timeframe.
Once you have a creamy mixture, add salt, pepper and nutmeg.
Then stir in the sauteed mushrooms and onions. Remove from the heat. If needed, add more salt to taste.
To finish, top with goat cheese crumbles and pepitas.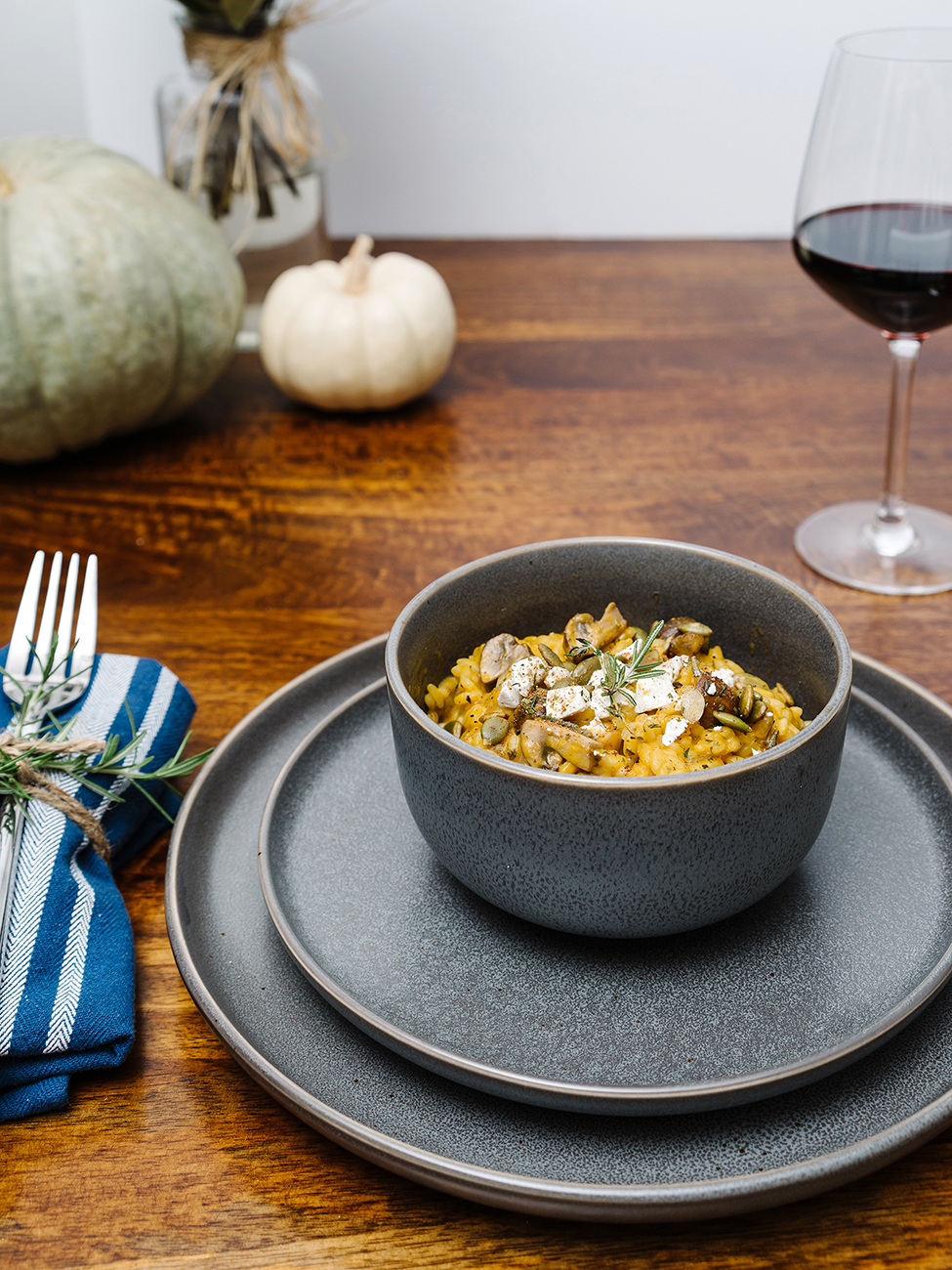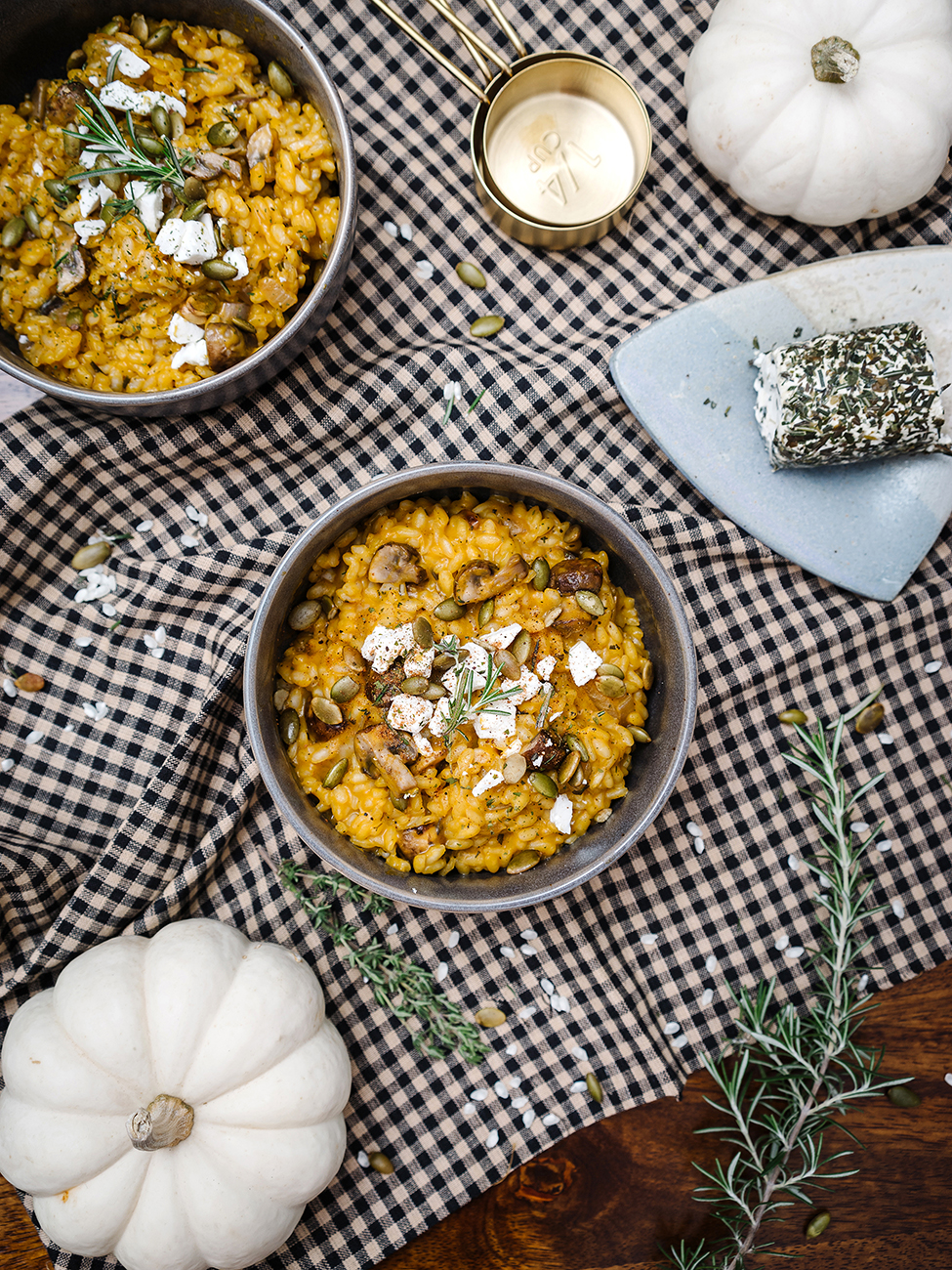 Photography by Chase Daniel