09/13/2017
It may still be close to a hundred degrees in some parts of the country, but when September rolls around you can smell Fall in the air. It's my most favorite season and yes, I (Lauren) am one of those people who loves all things pumpkin. However, even I can admit that maybe it's a bit early to jump on the pumpkin bandwagon.  Instead, let's embrace another fall flavor as we begin September, APPLES! My husband can attest that I eat an apple almost everyday. They are for sure one of my absolute favorites and right now is peak season to get the sweetest and juiciest ones.  This recipe had me reminiscing about one of my favorite fall memories, back when I lived in Virginia. Chase reluctantly said yes to going to an apple orchard with me to pick apples and it ended being so much fun. They had all these unique apple wines to try, it was the absolute best. These Gluten Free Baked Apple Streusel Donuts brought my heart all the warm fuzzies of that day when I bit into them. Keep reading for the full recipe!
Gluten Free Baked Apple Streusel Donuts
Makes 9 donuts
Ingredients for Donuts:
¼ c brown sugar
½ c coconut sugar
½ c apple sauce
2 eggs
1 ½ tsp vanilla
1 c apples, peeled and grated (I used half honeycrisp, half green apple)
2 c gluten free flour, sifted
1 ½ tsp cinnamon
1 ½ tsp pumpkin spice
1 tsp baking powder
½ tsp baking soda
Pinch of salt
1 tsp xanthan gum (omit if your gf flour blend includes)
Ingredients for Streusel Topping
¼ c brown sugar
2 ½  tbsp gf flour
2 tbsp butter
½ tsp cinnamon
½ tsp pumpkin spice
2 tbsp chopped pecans (optional)
Ingredients for Glaze:
¾ c powdered sugar, sifted
1 tsp vanilla
2 tbsp almond milk (or milk of your choice)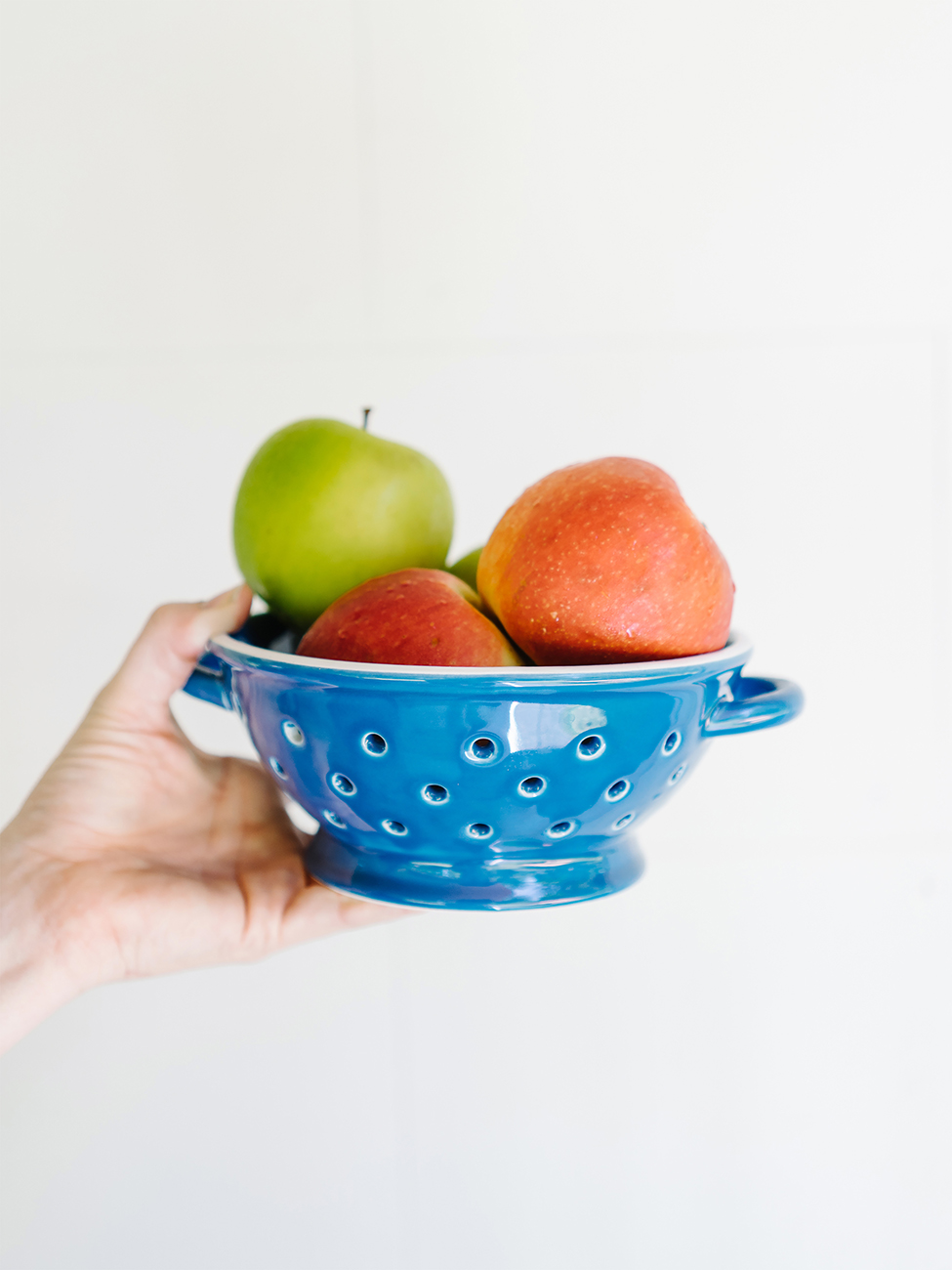 Method for Donuts:
Preheat oven to 350 and grease a donut pan.
Peel and grate your apples.
Prepare streusel as instructed. (see below)
Mix sugars and other wet ingredients.
In a separate bowl, sift flour and other dry ingredients together.
Add dry ingredients to wet and mix well, batter should be a pretty thick consistency.
Add mixture to a piping bag (or ziplock with the end cut off) and pipe into prepared pan, this will help them keep their shape and honestly, it's easier!
Evenly distribute streusel on top of donuts.
Place in oven to bake, set time for 12-15 minutes.
Prepare glaze. Once donuts are baked and fully cooled, drizzle with glaze.
Method for Streusel Topping:
Use a fork to mix sugar and spices
Then add butter in small amounts, mashing with fork, until you get a crumbly mixture.
Method for Glaze:
Whisk together well, until smooth.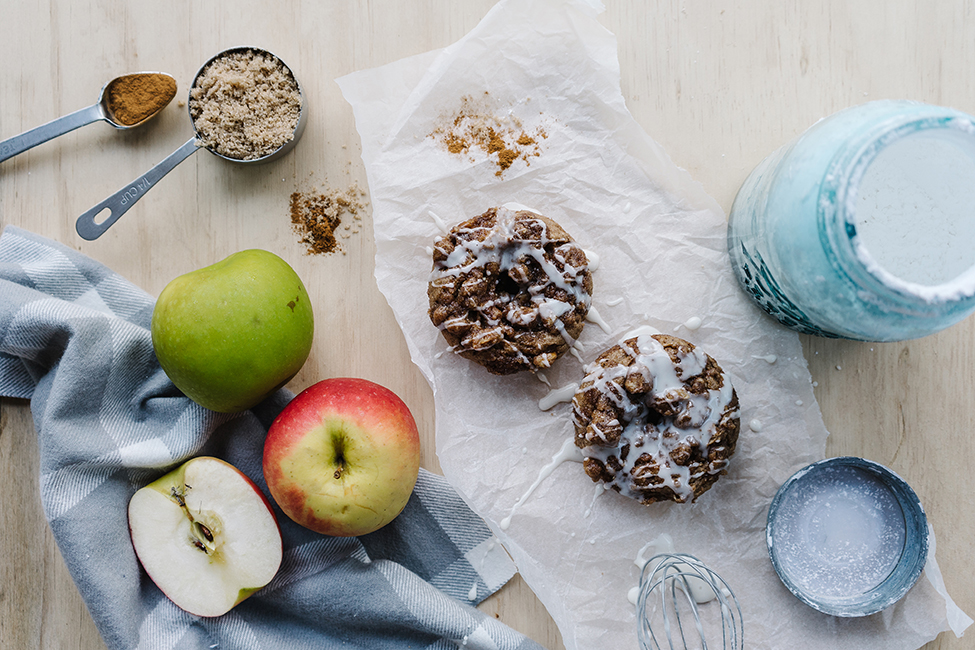 Notes: The streusel and glaze are both optional, you can totally make it without, but they are not NEARLY as delish! If you're dairy free, I believe you can do the streusel with coconut oil that's solid, but I haven't tested it.
I recommend these Gluten Free Baked Apple Streusel Donuts with a warm cup of coffee or an ice cold glass of milk. They will get your taste buds prepped fall with their warm spice and that sweet drizzle of glaze.  Happy September, friends!
Photography by Chase Daniel
(Get more Gluten Free recipes here!)