Have you ever wondered how to get fuller braids without using extensions? Keep reading for the trick I learned on set that makes every braid better!
When I think back to my set days as a wardrobe stylist, I'm reminded how many tricks of different trades were regularly traded in whispers between dressing talent and standing on set with a kit at the ready. Deborah Lippman was the first to tell me that you actually needed a primer under a base coat for a manicure that would last. Addie Markowitz taught me to stop touching my hair when it was still hot from a curling iron or blow dryer. "It's still setting and you'll just make it frizzy," she said. Heather Currie was the first to introduce me to putting oil on my face at night instead of lotion, well before argan oil and it's counterparts became all the rage. A well known hair stylist even once offered up his apartment in Paris to Aaron and I if we were ever in town... NBD. But perhaps the best tip I have ever, ever, ever received on set is this...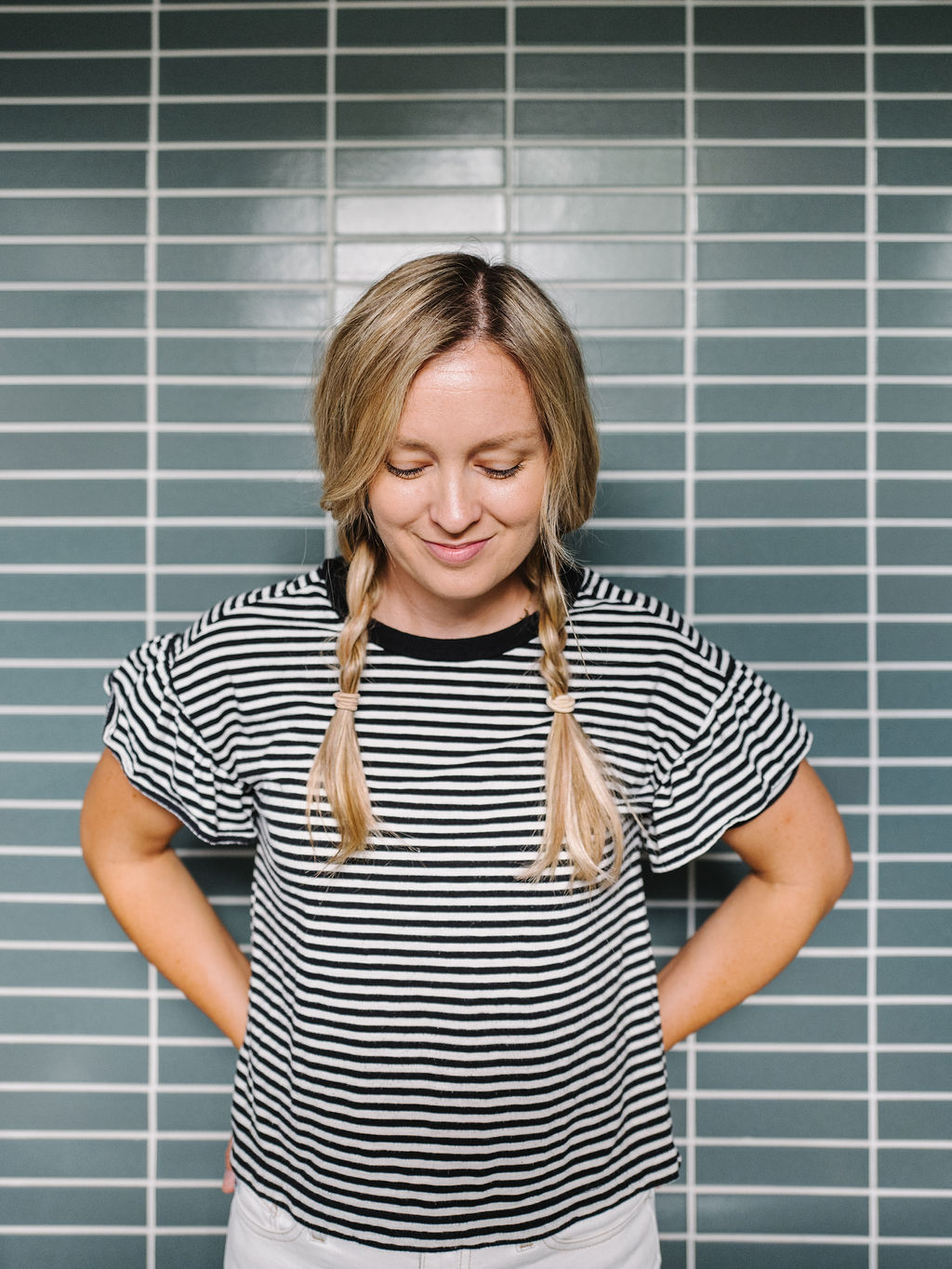 The most important step of a braid comes after you've already secured the hair tie.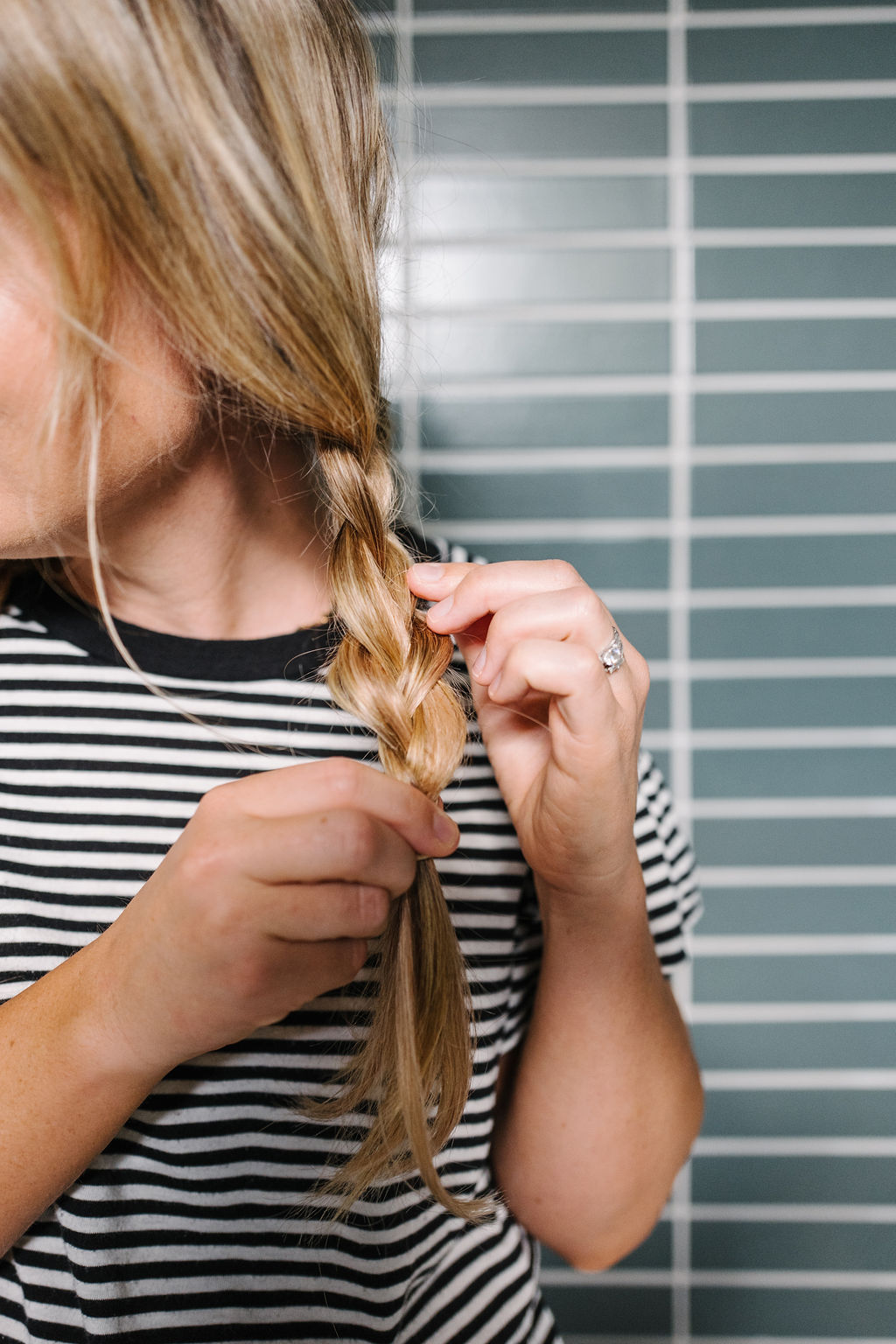 Holding the hair tie with one hand, begin pulling gently at each section of your braid, loosening it and making it wider. You pinch the small sections of braided hair between the pad of your thumb and the side of your pointer finger to keep control and not pull the hair completely out of the braid. What you're left with is a braid that's twice as full and loose and effortless looking. Dream!
Here's another example of fuller braids from our holiday braid tutorial: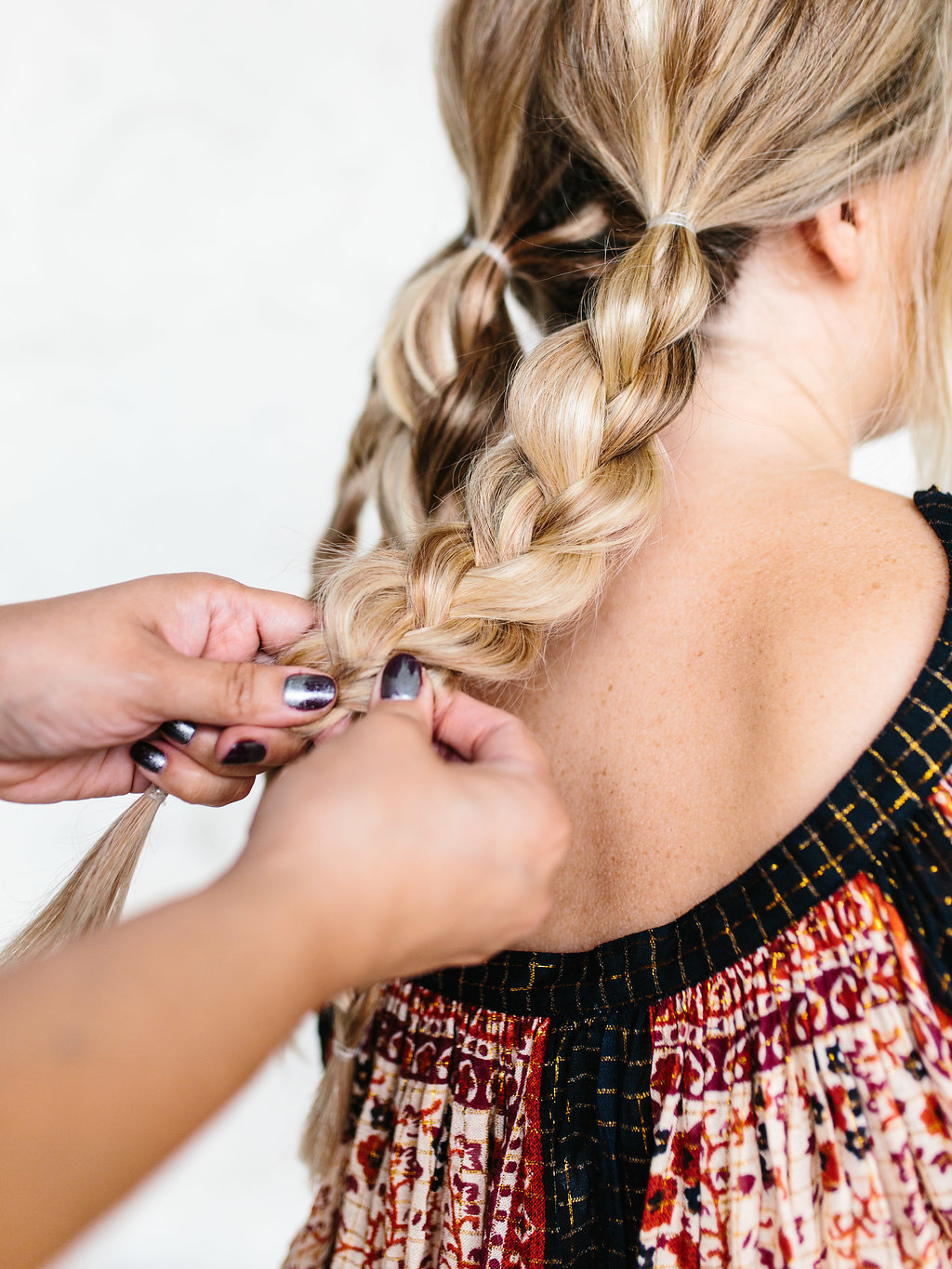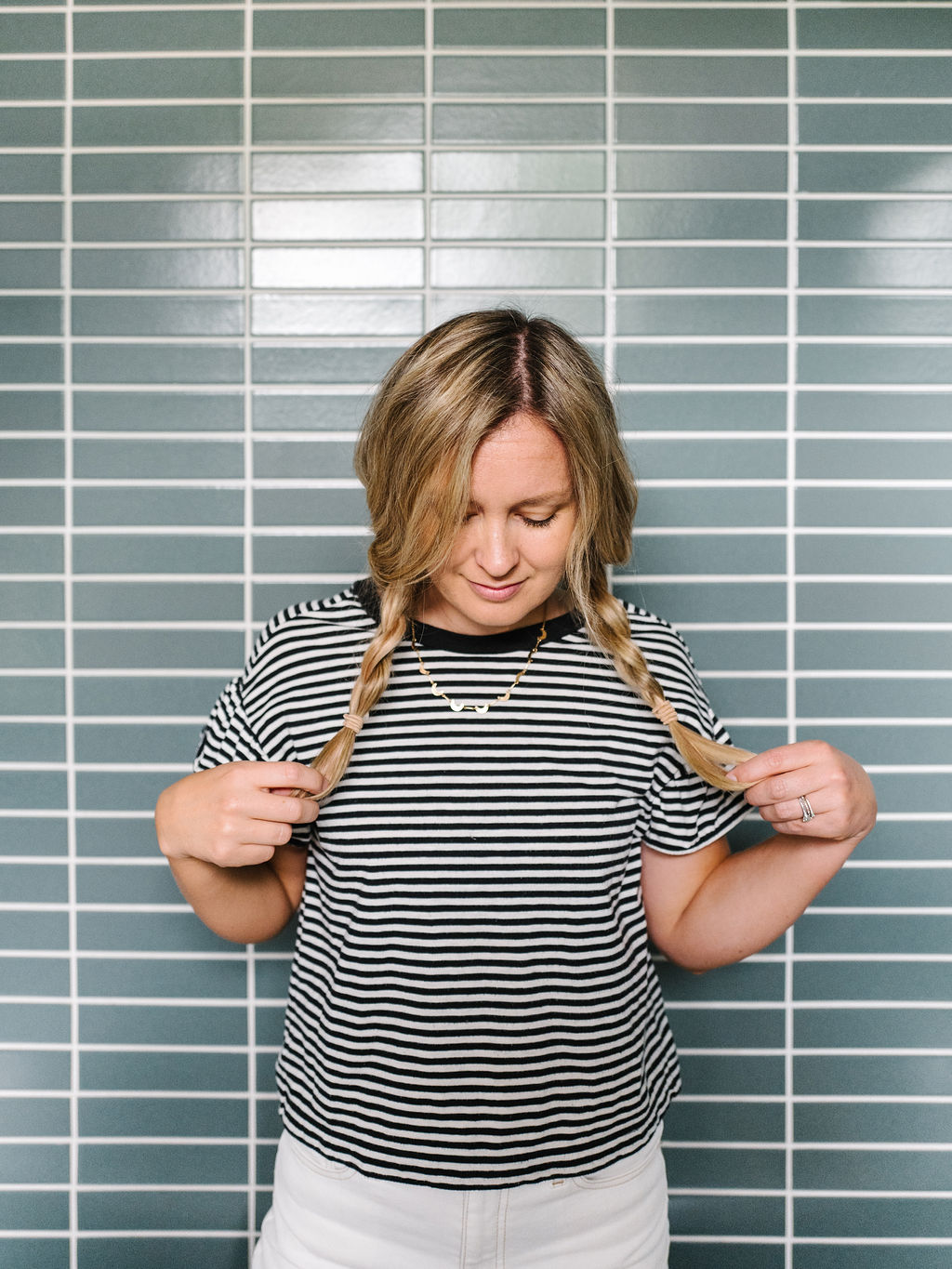 I don't miss the 6am call times, but I do miss the conversations with people who were such experts in their fields! I shared my tip for fuller braids. What's the best hair or beauty tip you've ever received?!
If You're Looking for More Braid Ideas, Be Sure to Check Out These Posts:
Easy Triple Braided Updo Tutorial
Photography by Katie Jameson