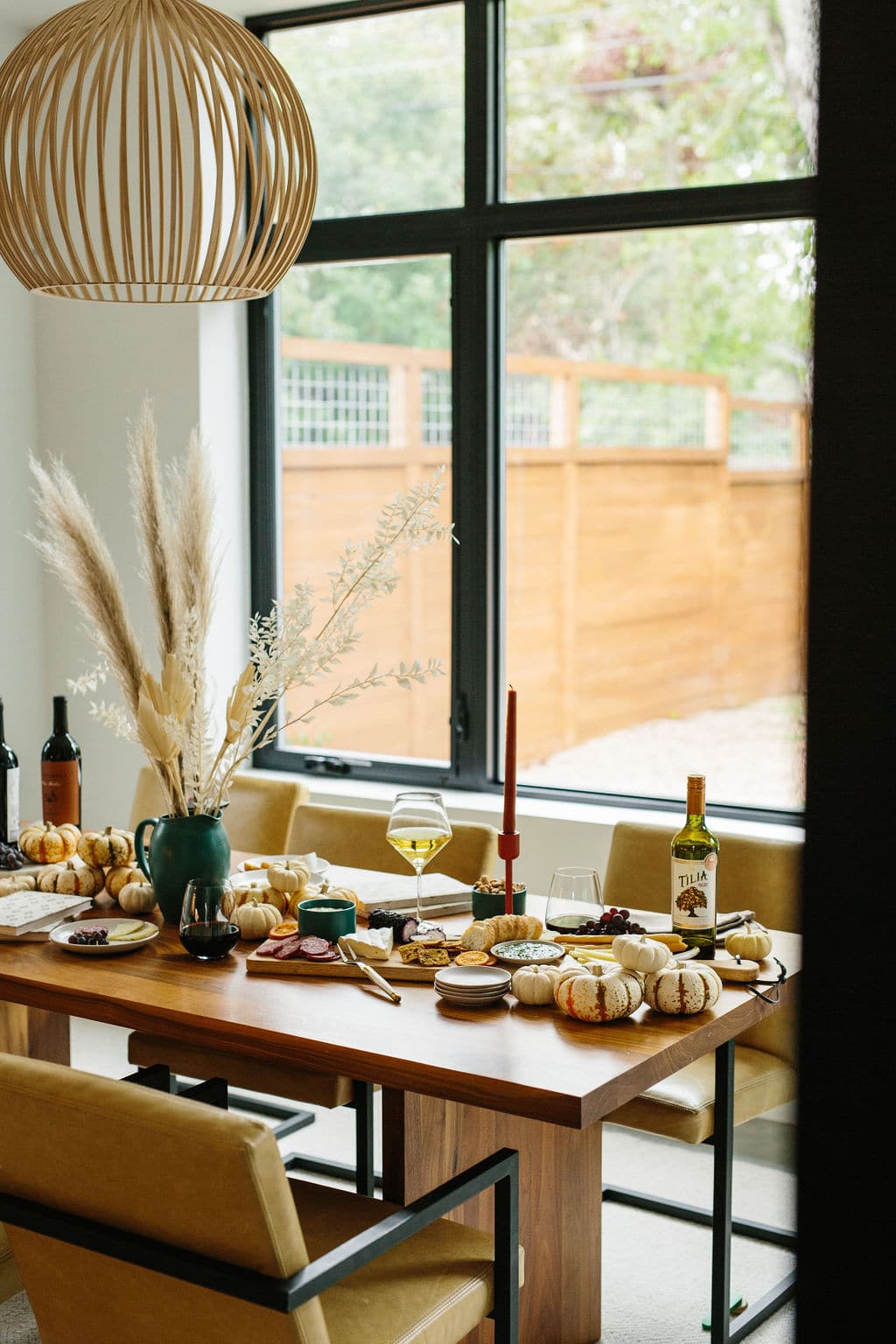 (This Friendsgiving post is sponsored by Bed, Bath & Beyond. All thoughts and opinions are my own.)
In August, when it was over a hundred degrees out, I began looking ahead at our holiday calendar and thinking through the types of content we wanted to create this holiday season... as one does in August. Two themes kept coming up. The first, simplicity. I knew I wanted to remove every possible barrier for people to get together and connect during the holidays. Secondly, I want to focus on substance over surface, on putting the gratitude back into Thanksgiving and beyond. That's why when we were planning our Friendsgiving shoot, we knew instantly that a low key wine and cheese party was the only way to go. Here's why…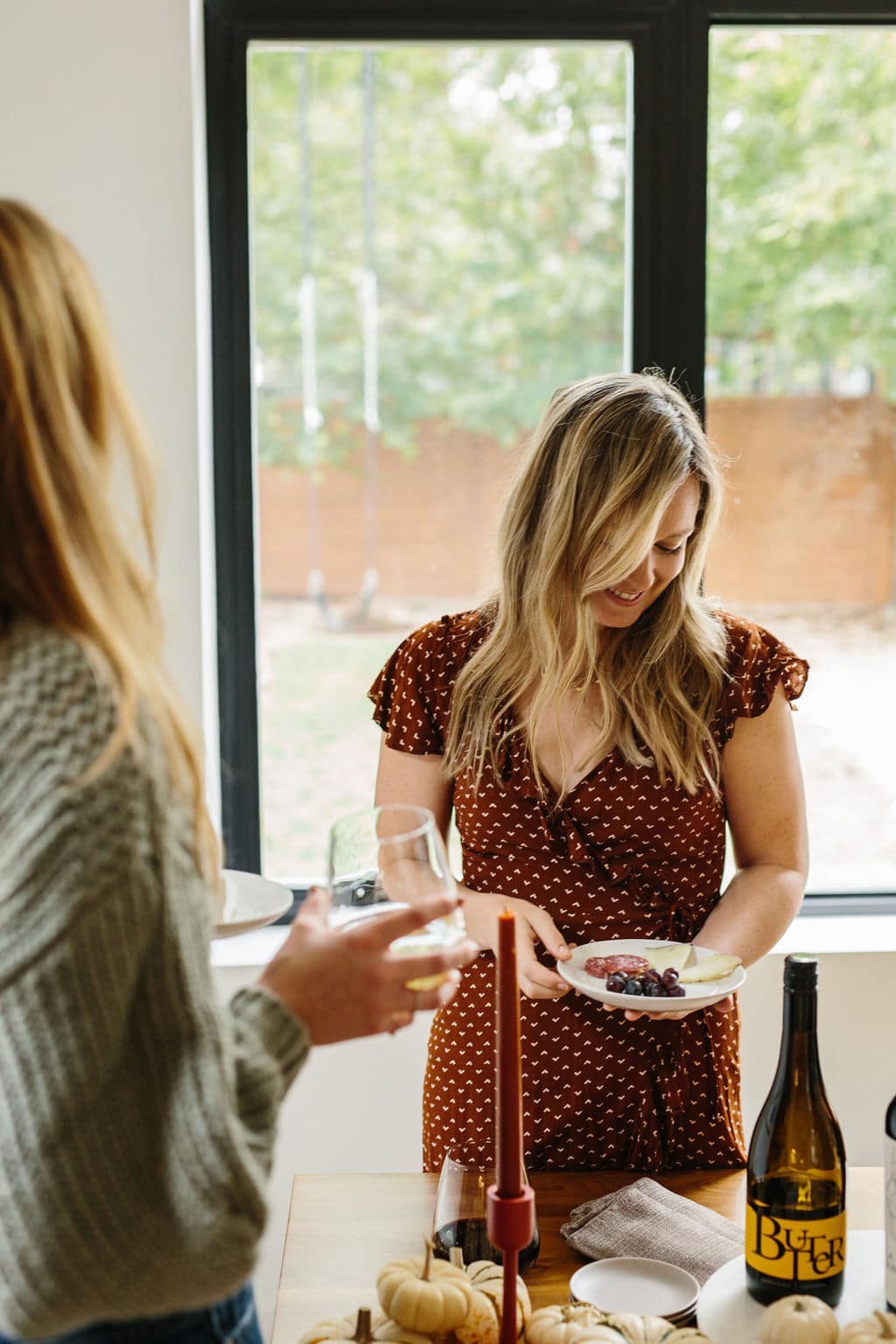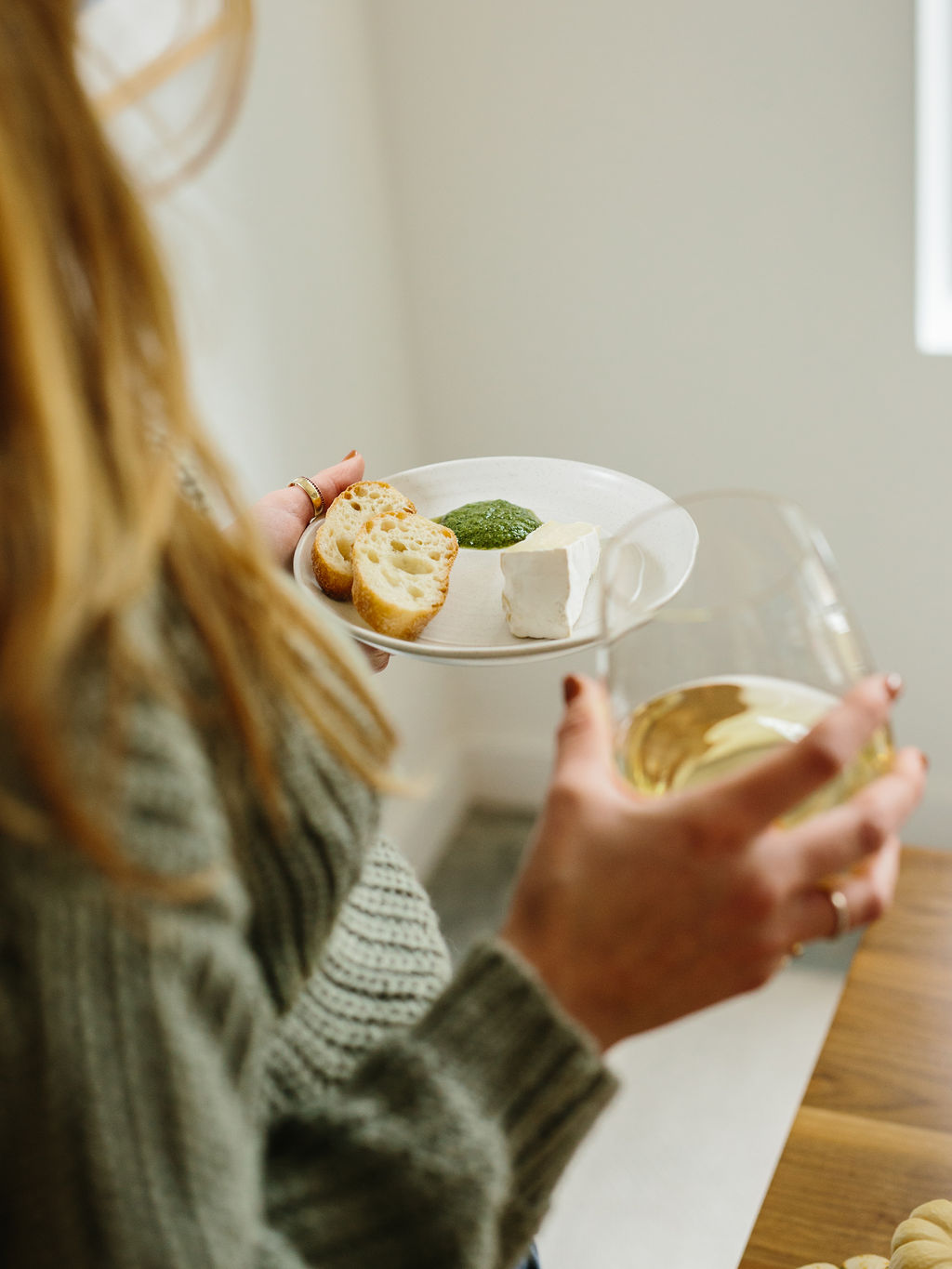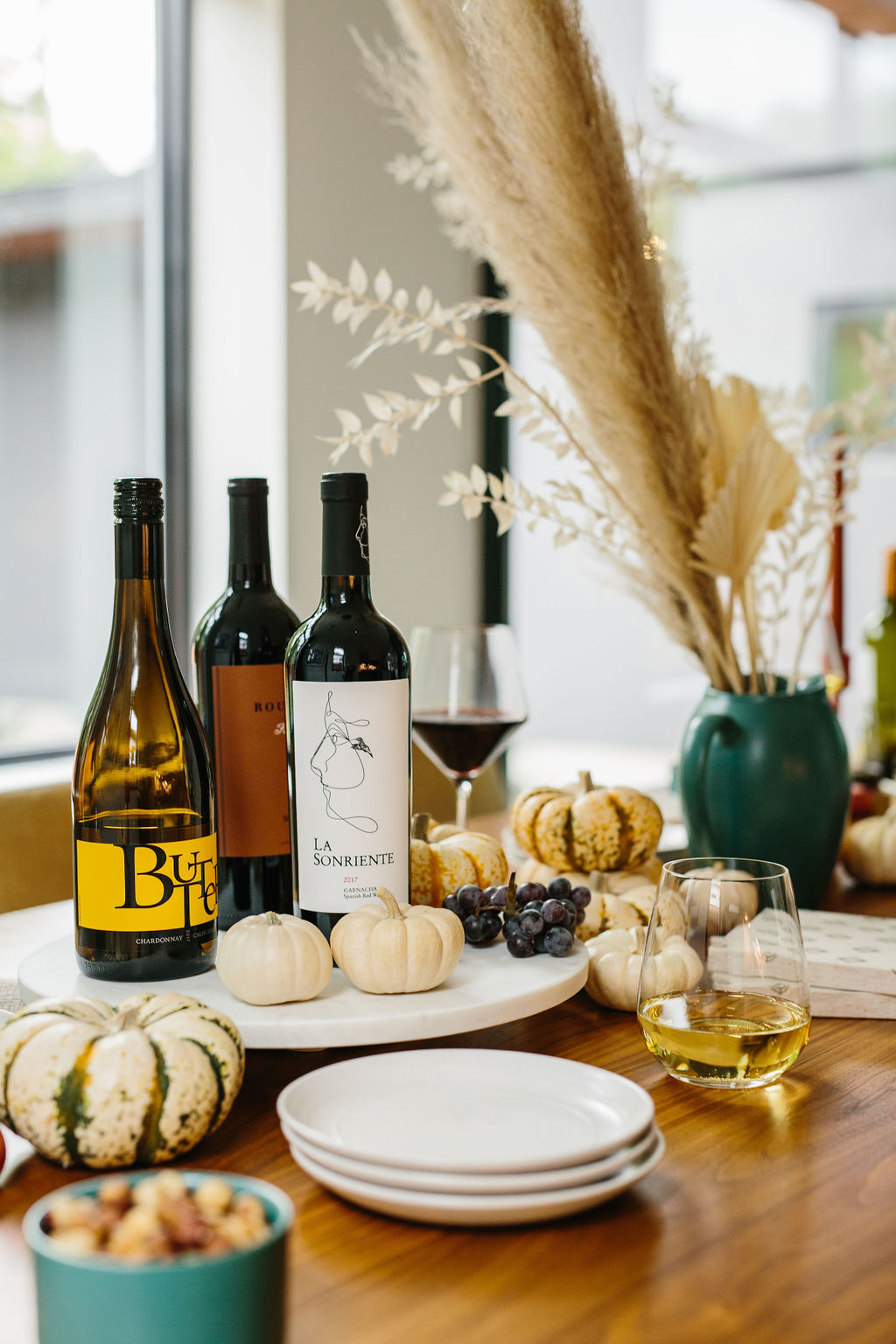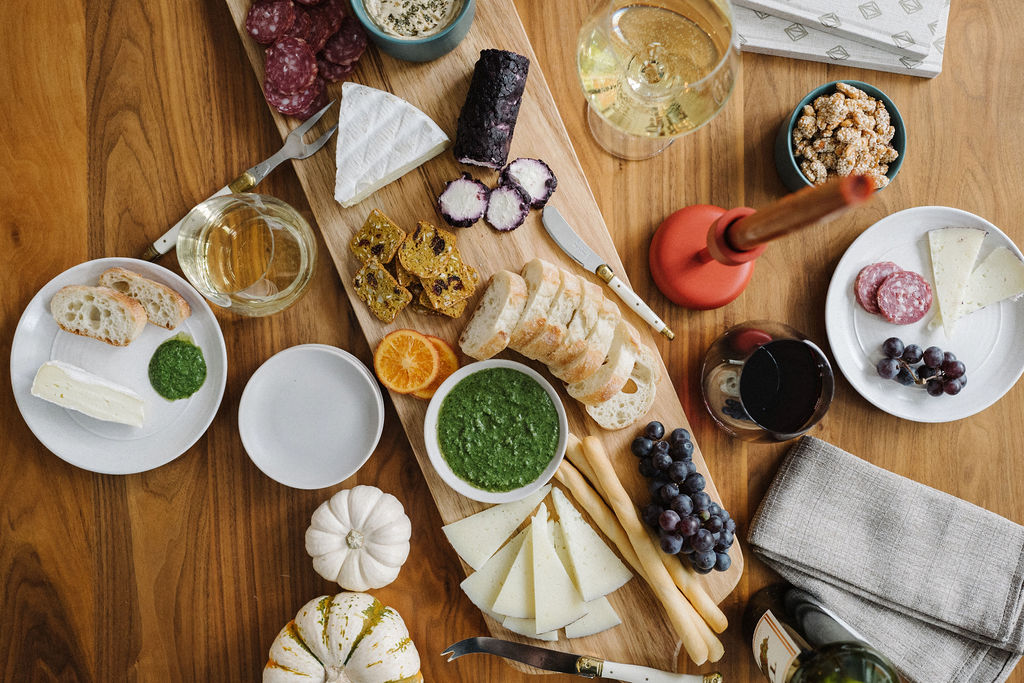 It's no secret that all of us are searching for more space. We have an amazing way of filling up even the tiniest of margins of time in our day. These overscheduled calendars make hosting feel like more of a chore than the treasured gift that it is.  Most of us don't have time to cook elaborate dinners, especially mid-week so we wanted to remove the barrier of stressing about a recipe and the time it takes to make it, in order to focus on connecting with those closest to you.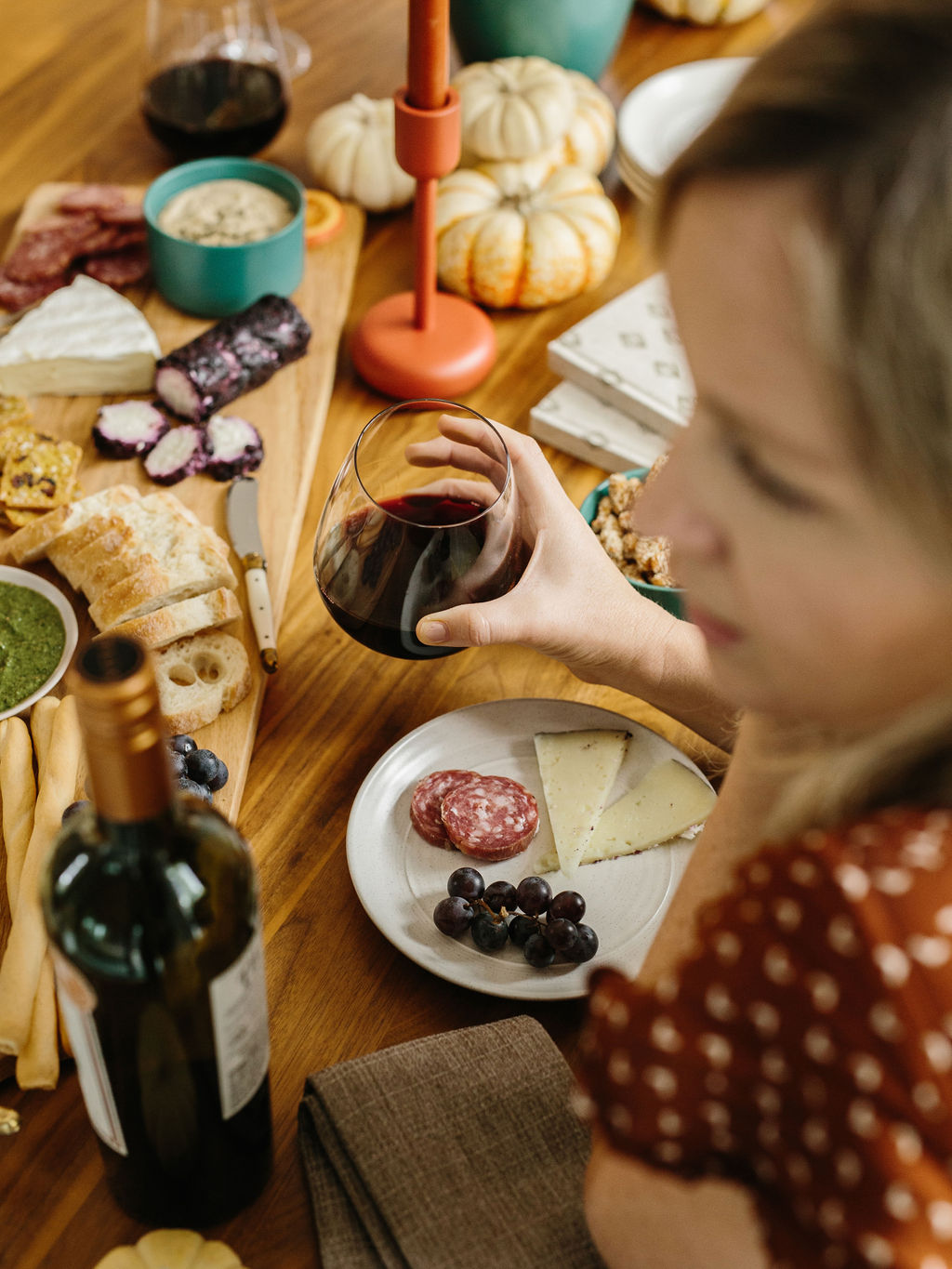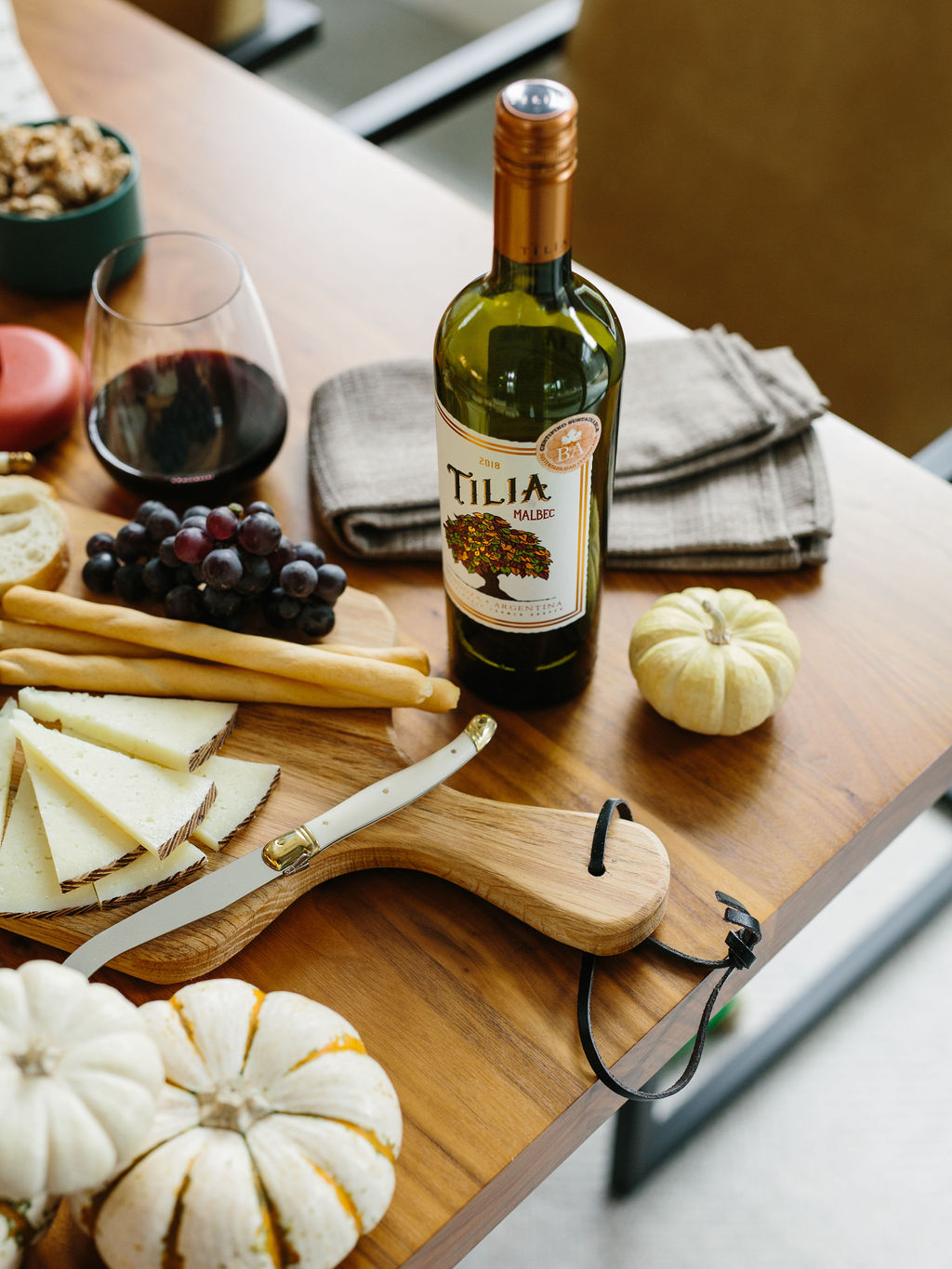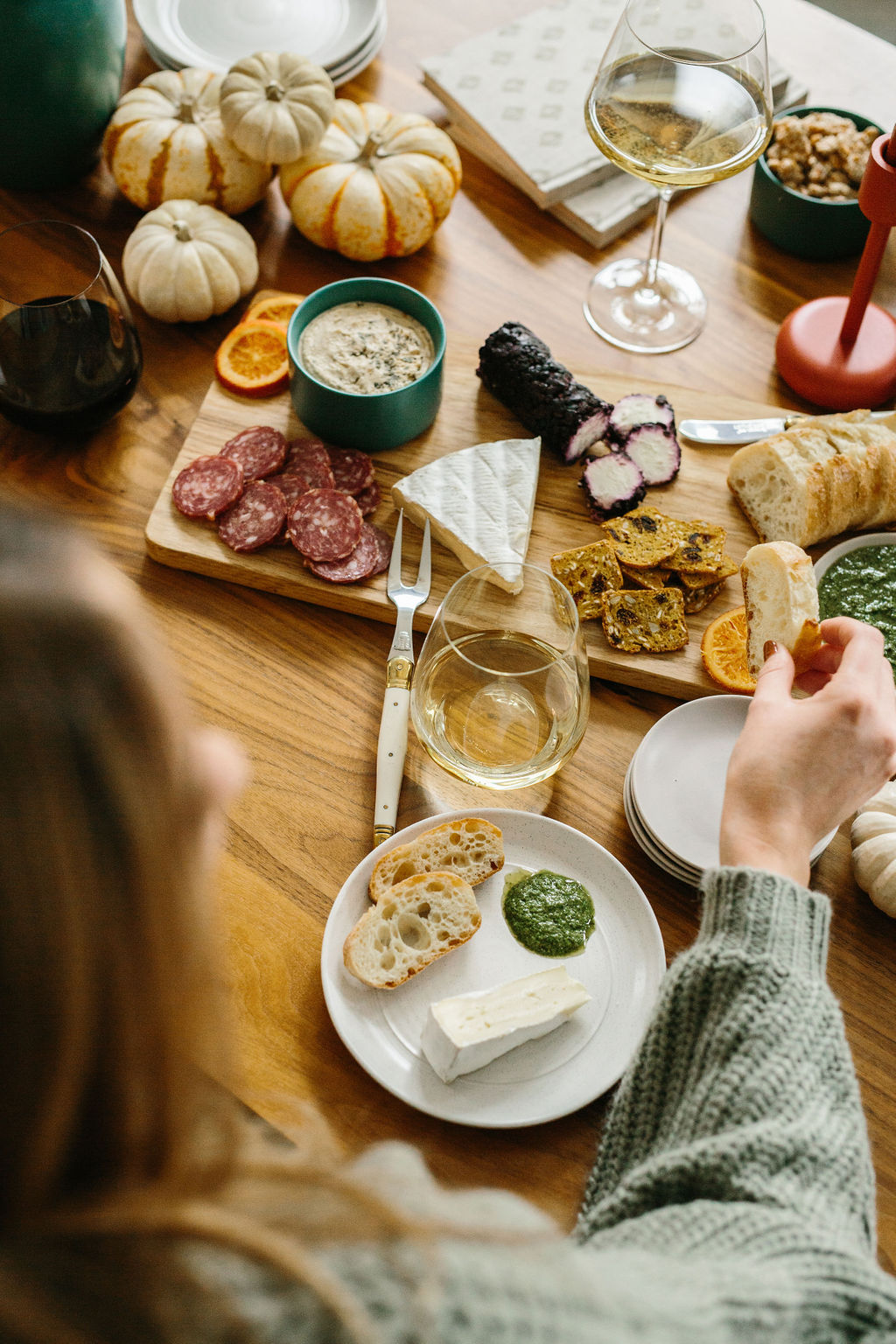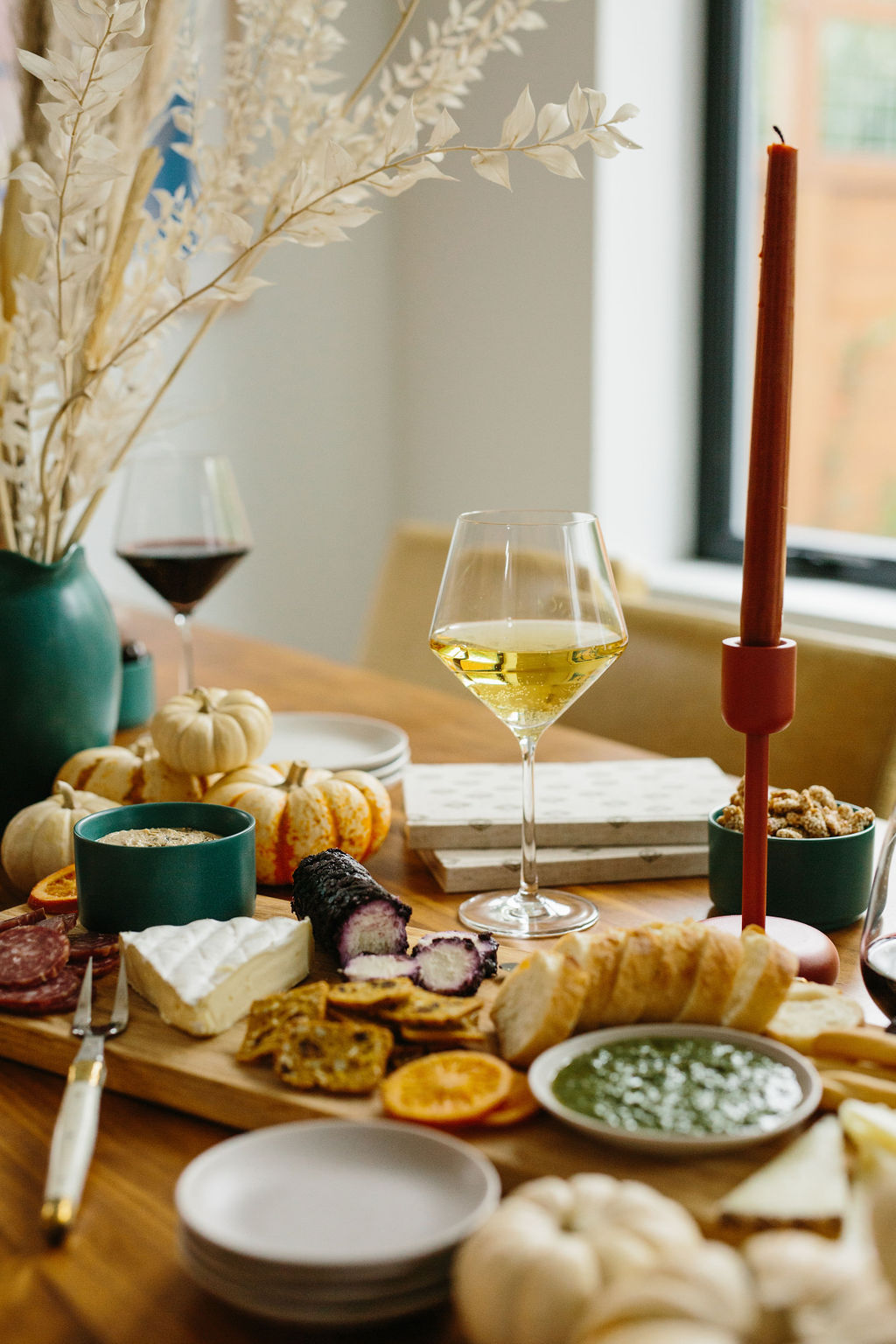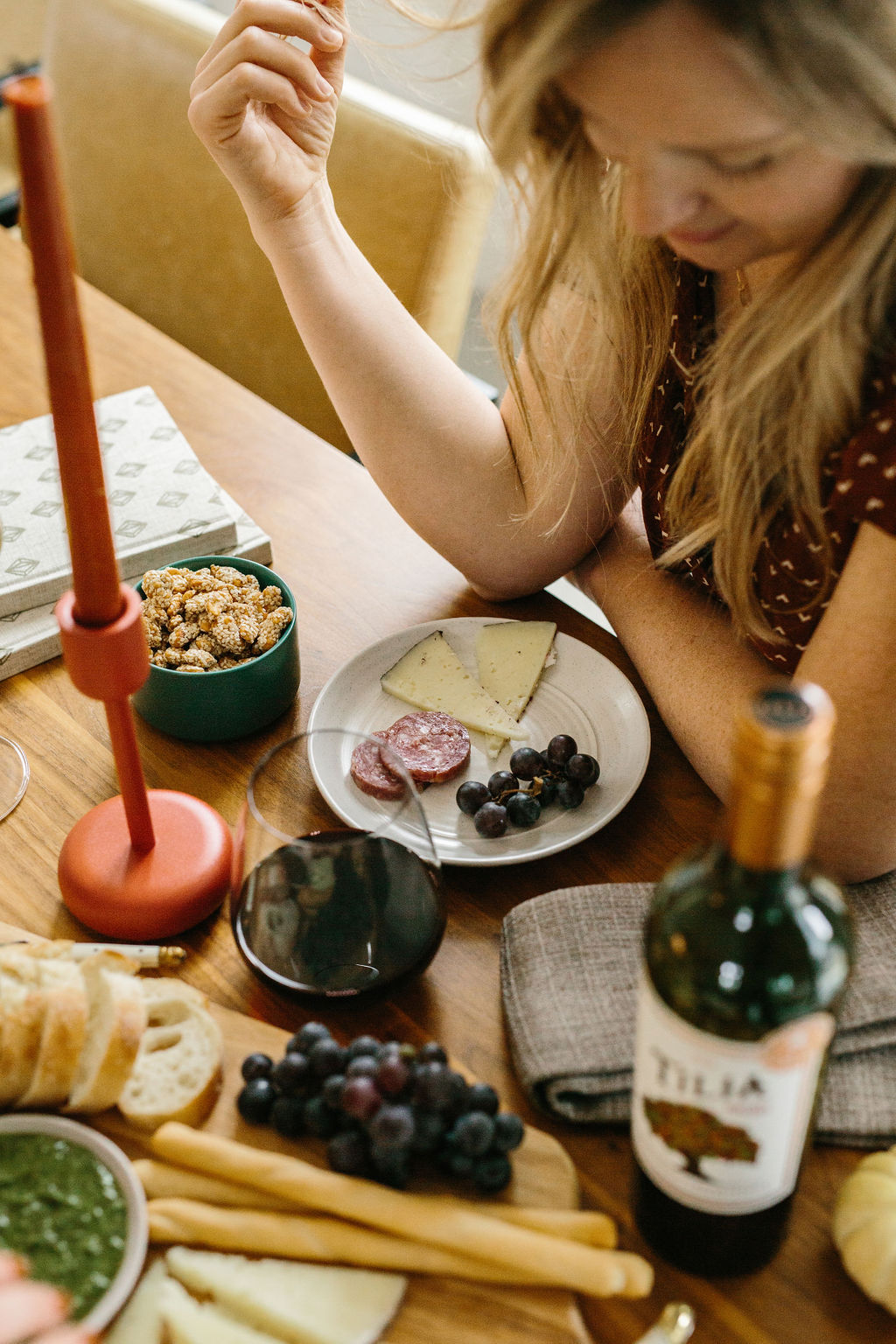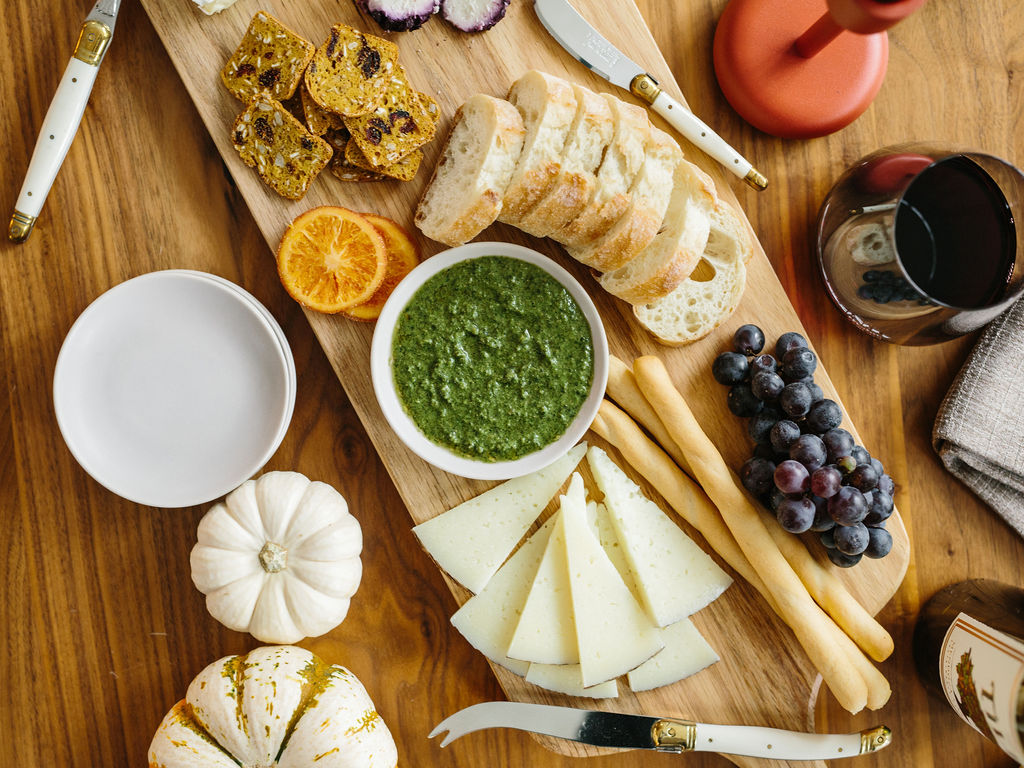 In thinking about Friendsgiving, I naturally kept coming back to the word gratitude. There's a slowness in really experiencing gratitude. Using your senses to focus on the subtle flavors and aromas of the cheese, fruits, and wines is an automatic cue to slow down and take in the moment. Everyone contributes to the snack board—cheese, charcuterie, dips, spreads, fruit, even chocolate— and everyone brings something to drink and share. No one feels burdened by planning an elaborate meal or experience. Easy, peasy.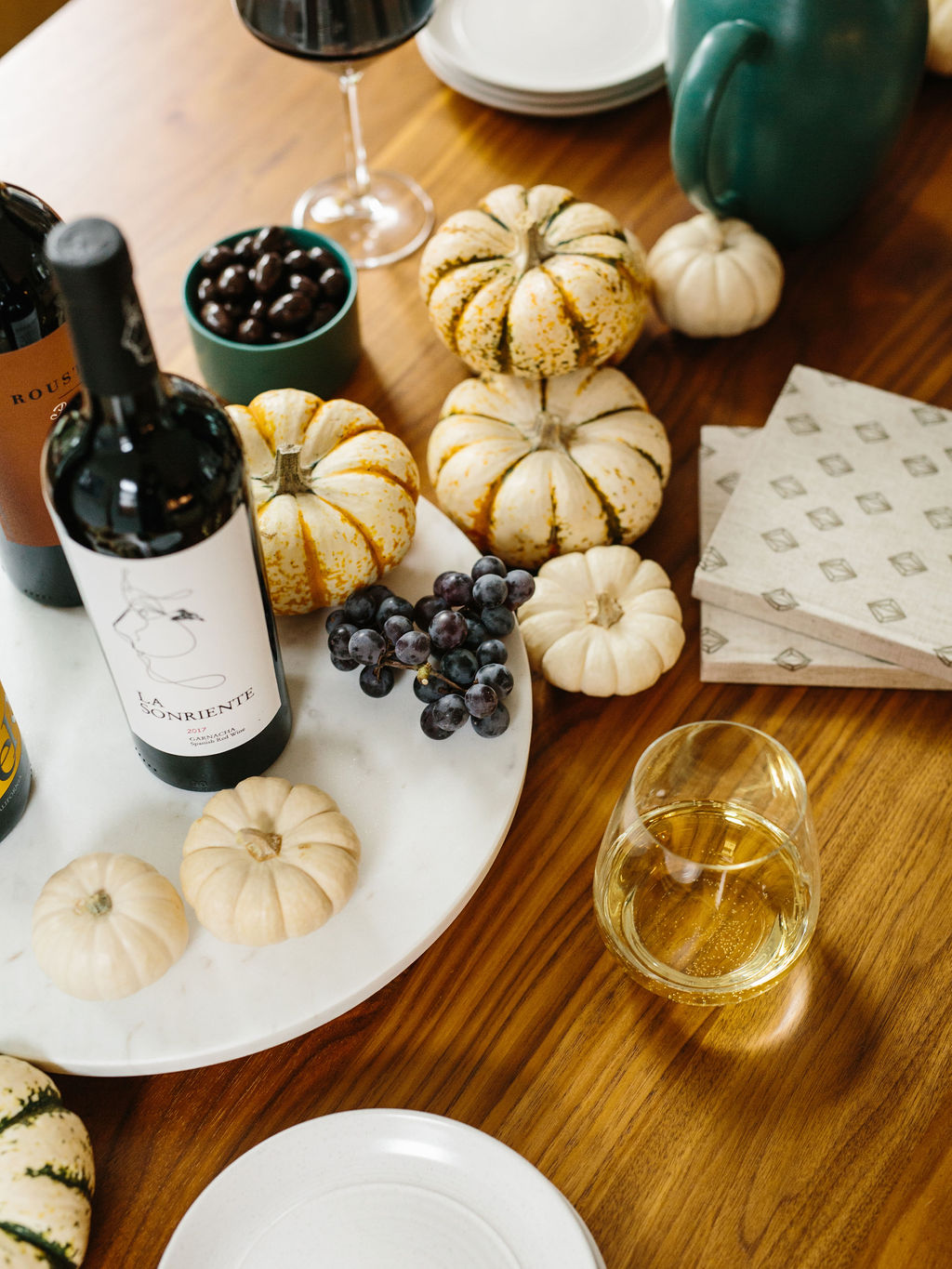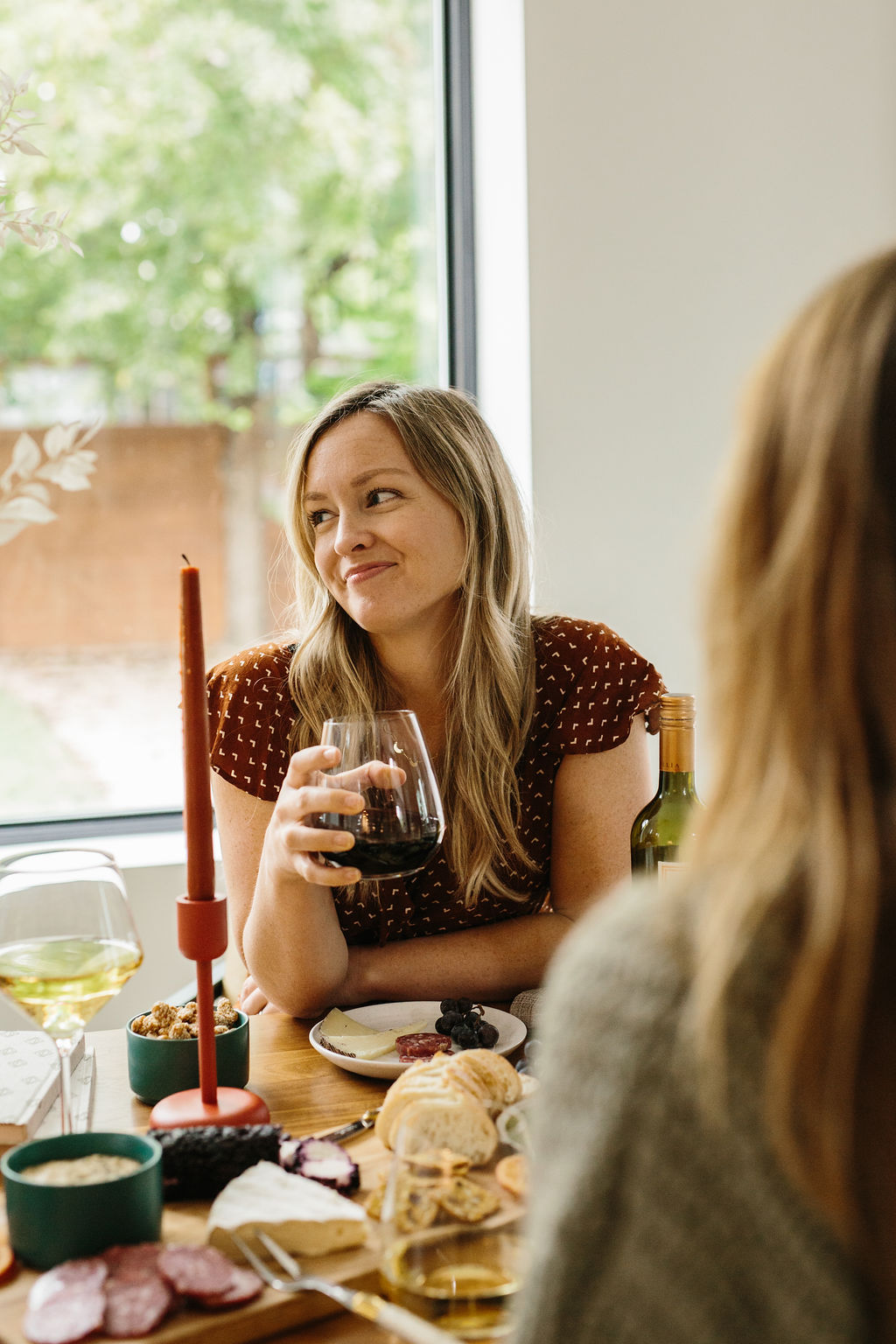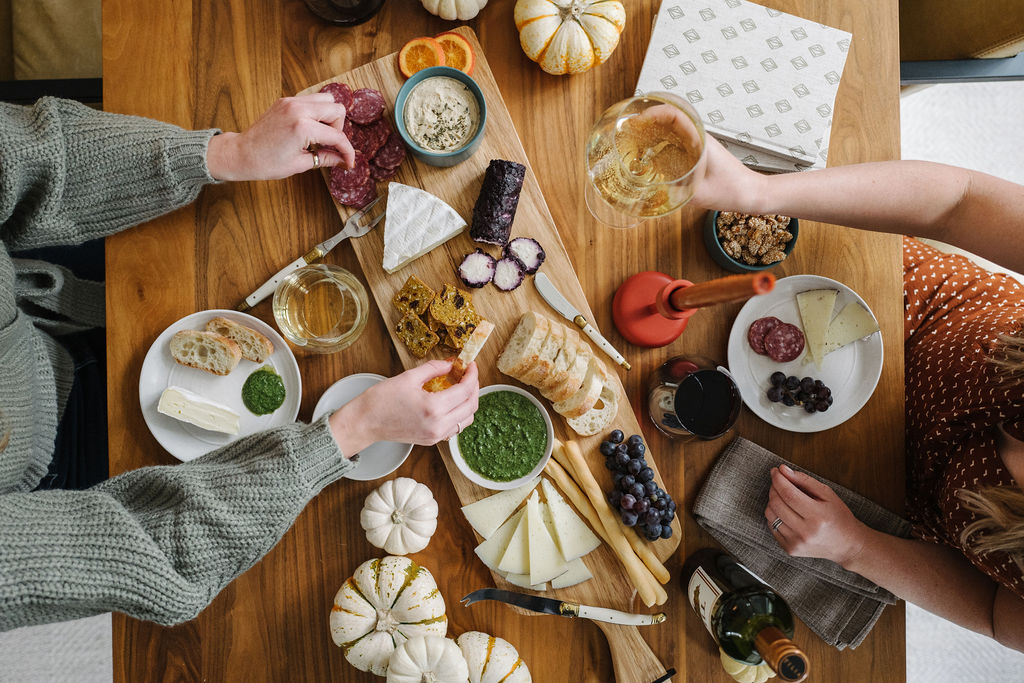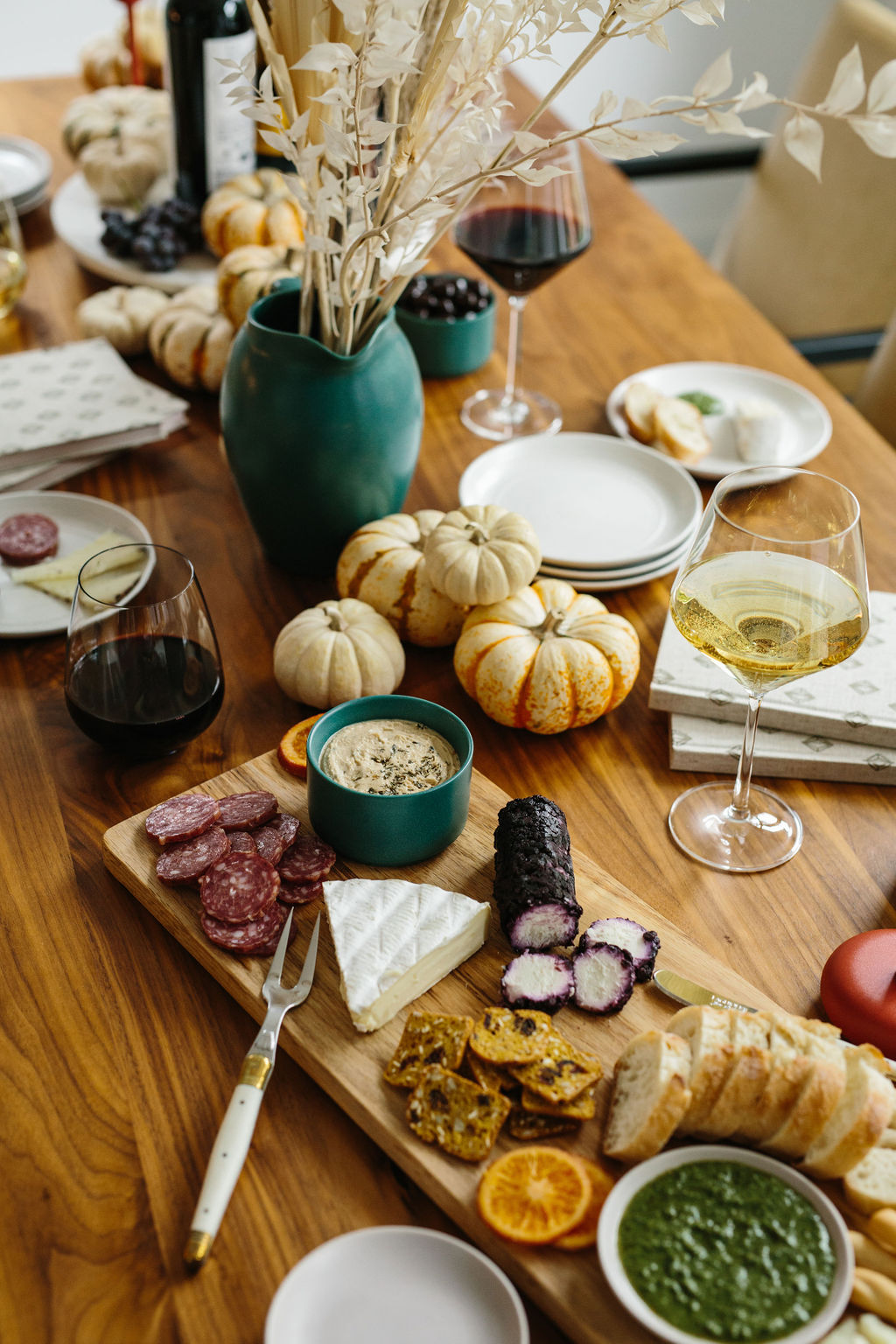 Did you know that studies show that journaling is one of the best ways to cultivate gratitude? We would love to focus not just on what we are thankful for this year, but on how we can cultivate a deeper sense of gratitude all year long. We set out these beautiful notebooks on the table as gratitude journals for friends to jot down their favorite bottles of the night, but also to take with them as they go. A way to allow the slowness and savoring of the evening to continue on after the party has come to an end.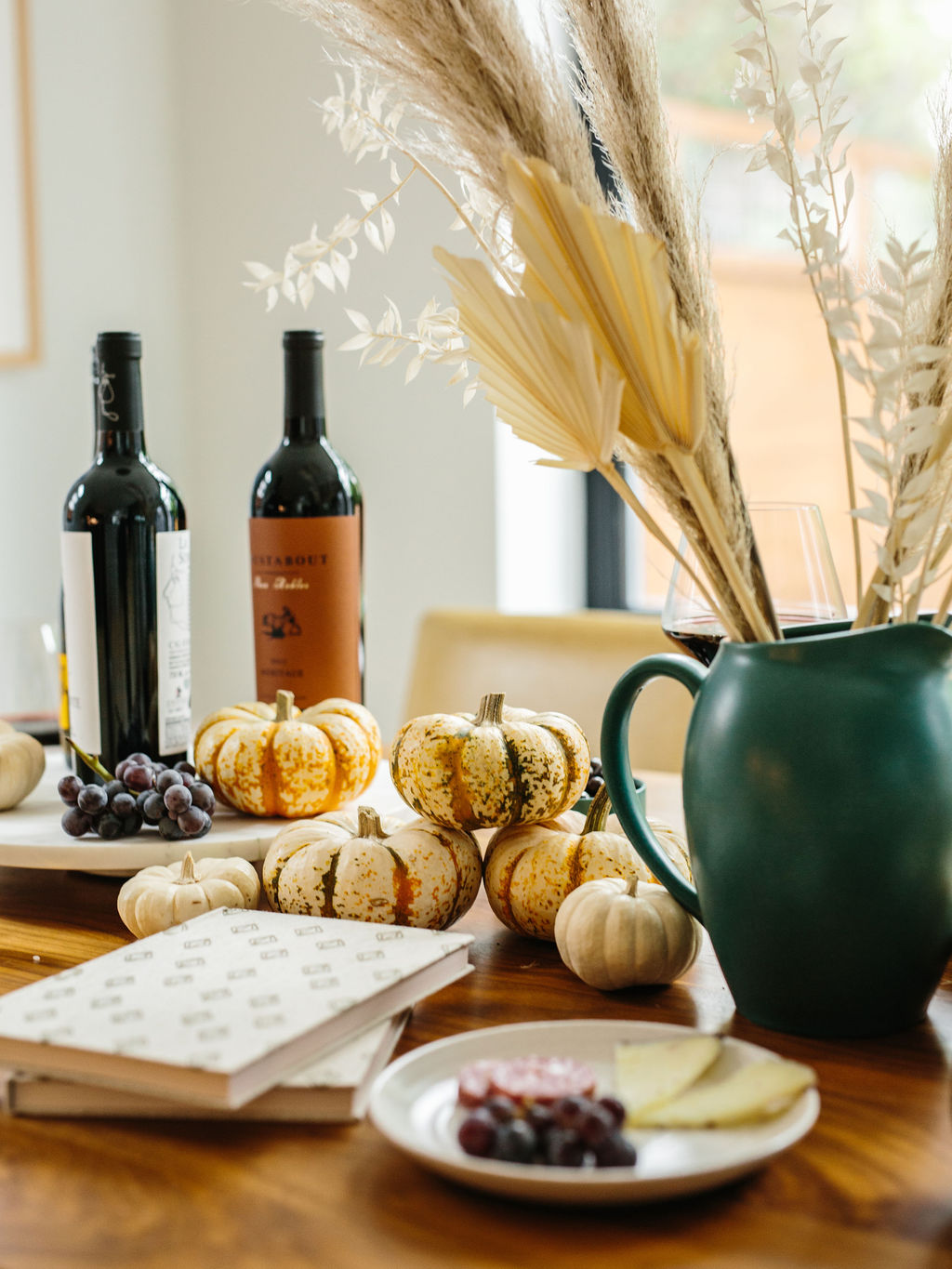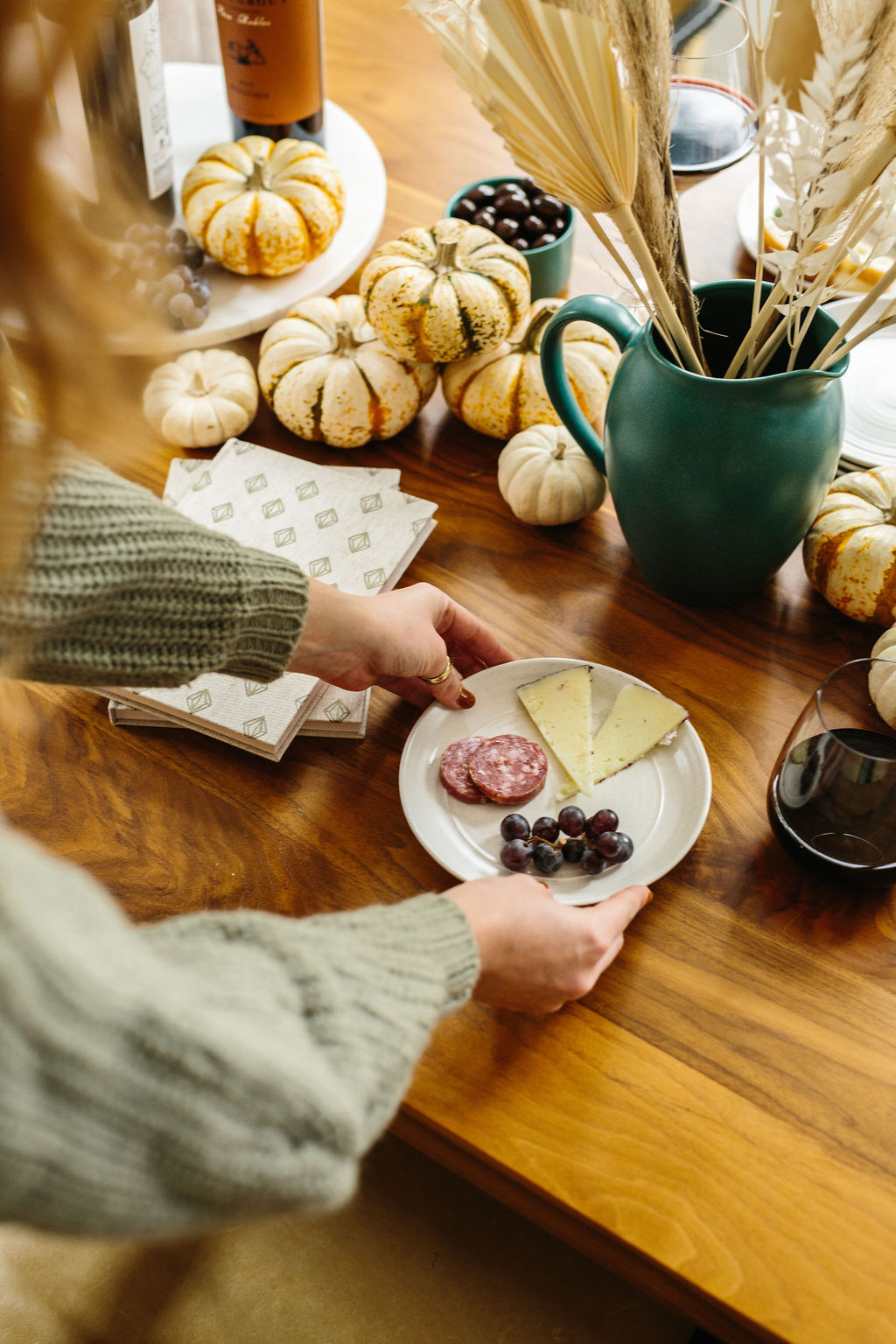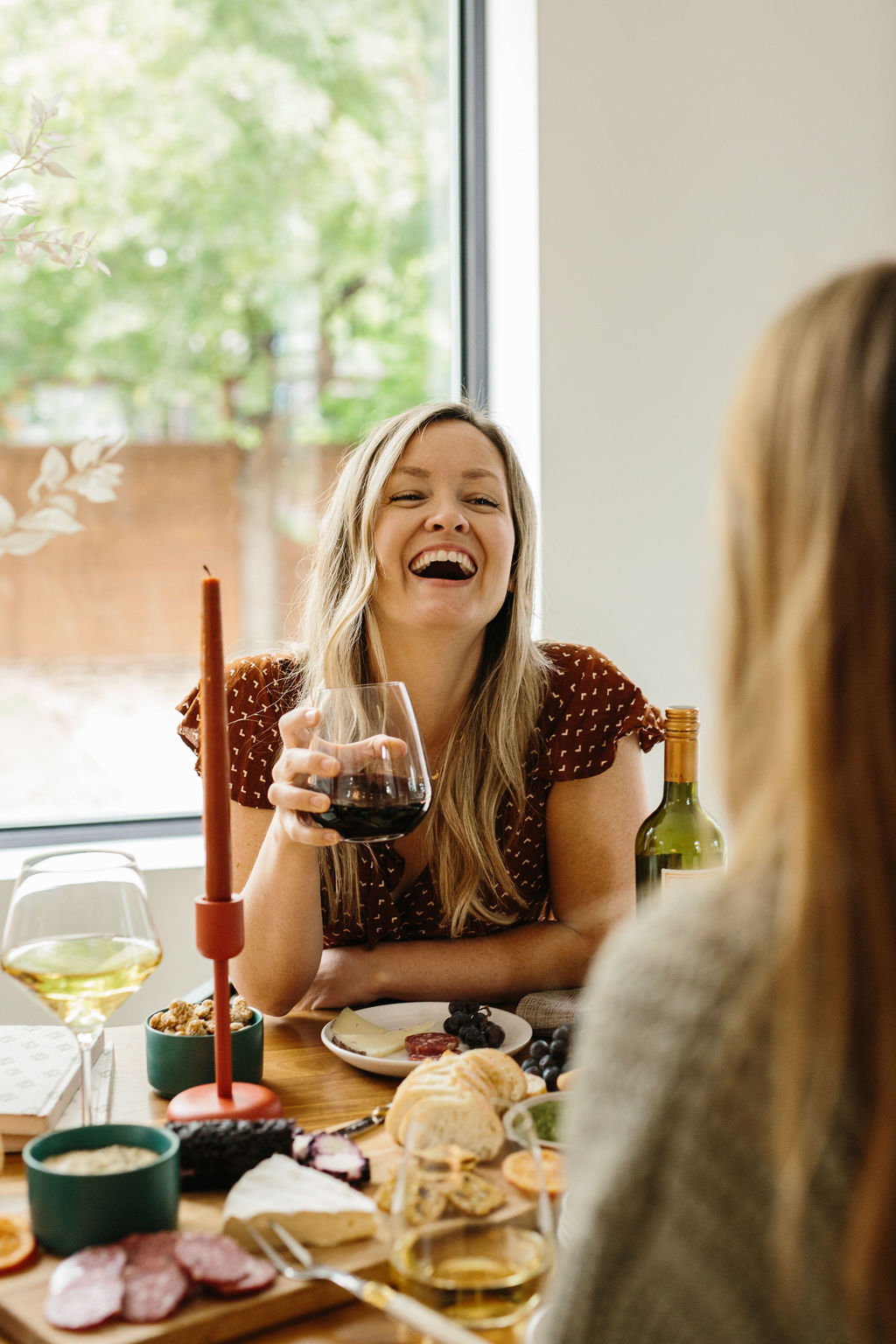 Special doesn't have to mean elaborate or time consuming. We created this table in less than 30 minutes using only things from a single trip to Bed, Bath, & Beyond—a true one stop shop for hosting! I picked out an extra long cheese board for all of our delicious treats, both savory and sweet, and a marble lazy susan for showcasing the wines. We peppered these Laguiole cheese knives around for easy serving from every angle. (These knives would also make such a great holiday gift!) For the centerpiece, I used this ceramic pitcher that matches the ramekins on the table with pampas grass and other dried florals that I already had. I fell in love with these red candle holders! The brand is one that Aaron and I first found when we were in Amsterdam. It was so fun to find the line here at Bed, Bath & Beyond, too! We mixed and matched these appetizer plates with these small prep dishes to round out the look and then alternated stemmed and stemless wine glasses. (I had been needing new wine glasses so badly!)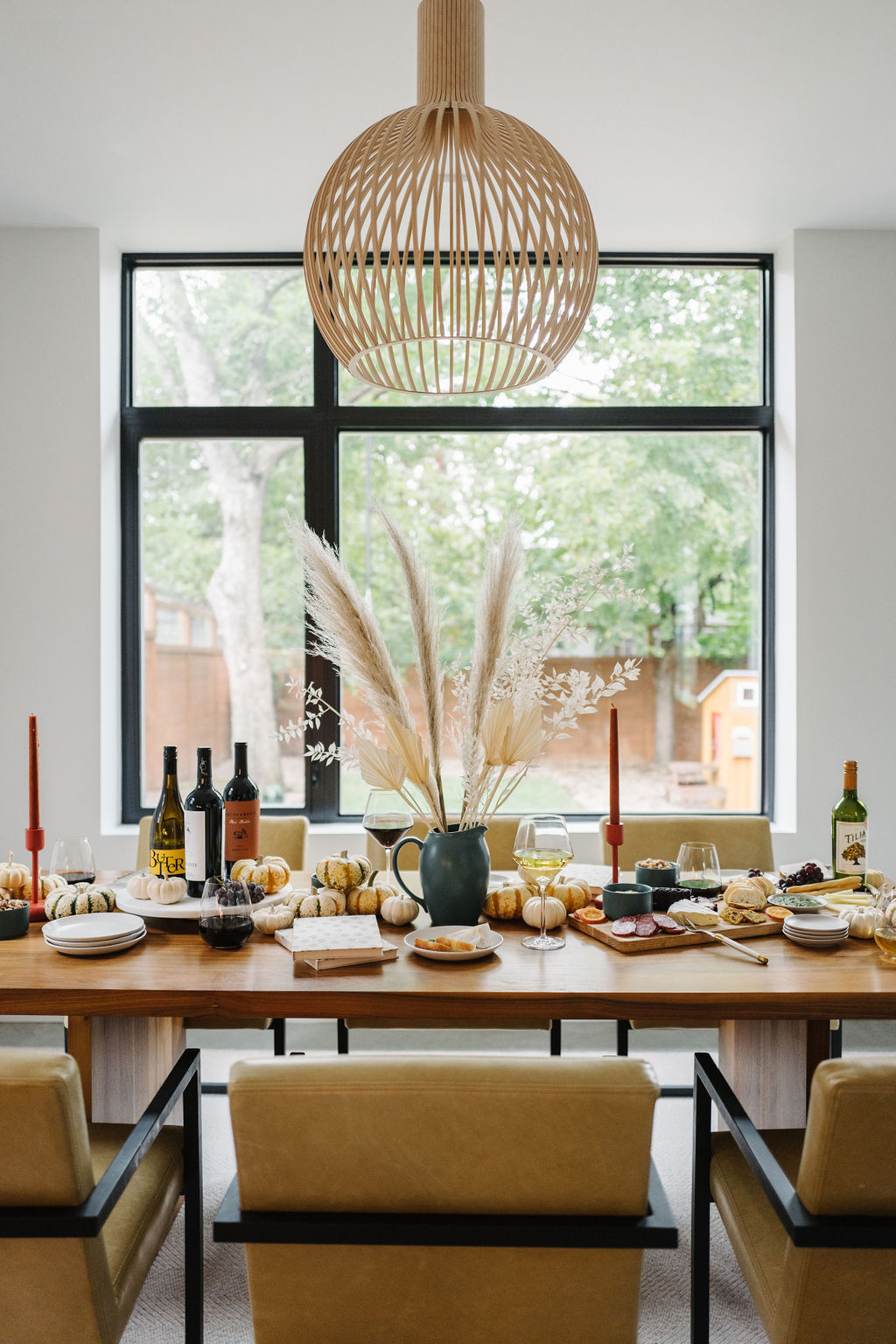 Feeling ready to host your own Friendsgiving this season? Don't let anything stop you!
PS. See here for more fun Thanksgiving ideas!
Photography by Katie Jameson
CHECK OUT THESE OTHER GREAT IDEAS!