10/08/2018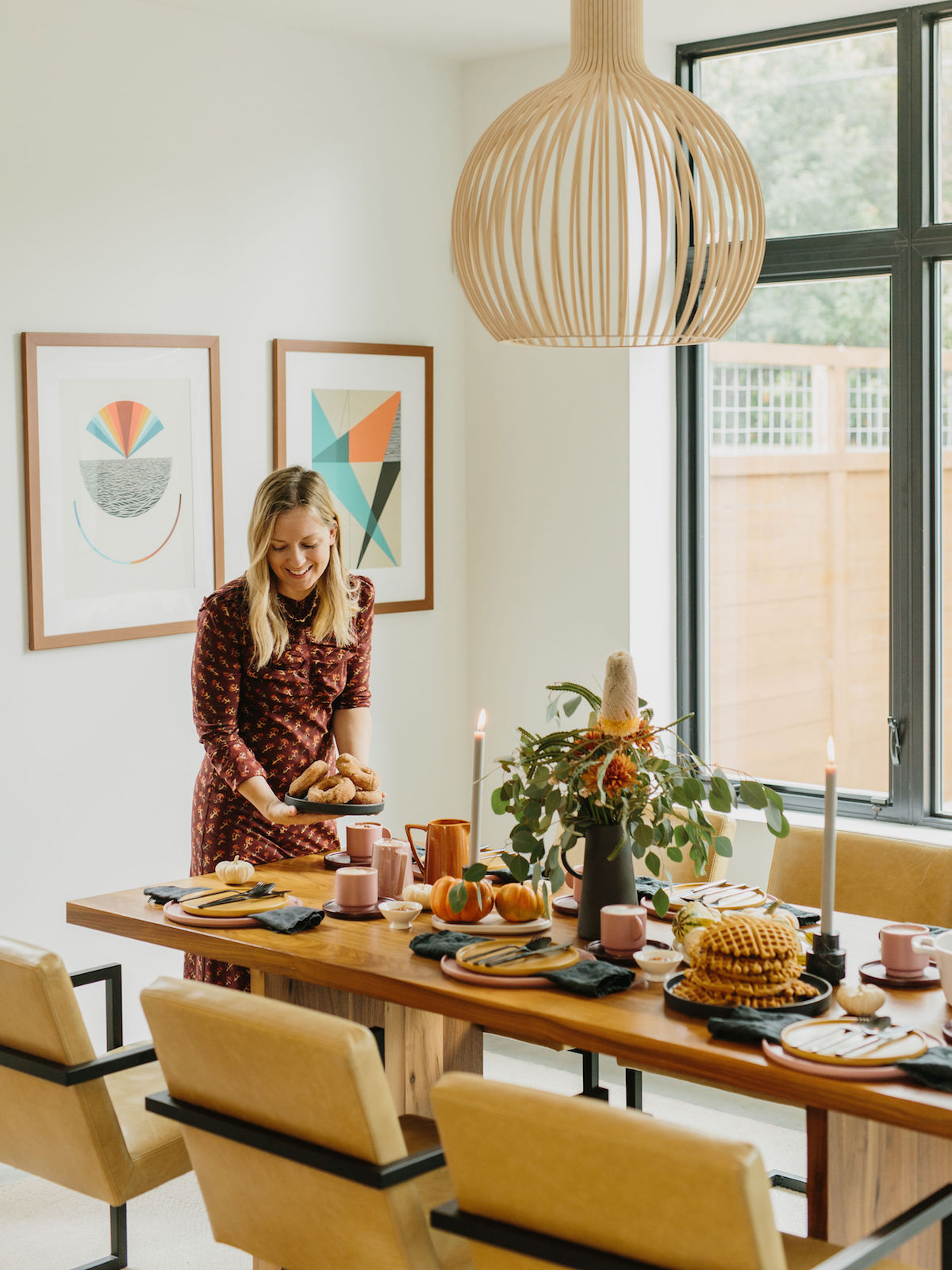 It's safe to say I hosted more before having kids. Within three months of moving into our first home in LA, we hosted a full-blown Thanksgiving dinner, a Christmas dinner party, and a New Year's Eve bash turned dance party that will forever be one of my favorite NYE memories. It's something that I've really missed lately and have thus been thinking a lot about what hosting looks like now post-kids. One of the easiest ways I have found to host friends now is by hosting brunch. Especially as we near the holiday season where nearly every Friday and Saturday night become spoken for with company parties and tinsel-themed obligations, a casual weekend brunch sounds even more enticing. Want to know another great thing about brunch? It's a super cost effective way of hosting friends, too.  Our fall brunch menu of migas and pumpkin spiced waffles is much more economical than it's dinner counterparts.  Keep reading for all of the details and we would love to know what your favorite parties are to host or attend. Leave your tips in the comments! (Also, if you're based in Austin, I'm hosting an entertaining workshop at CB2 on Wednesday from 6:30-8pm and would love to see you there! I'm going to be giving away a ton of gift cards, one for $1000!)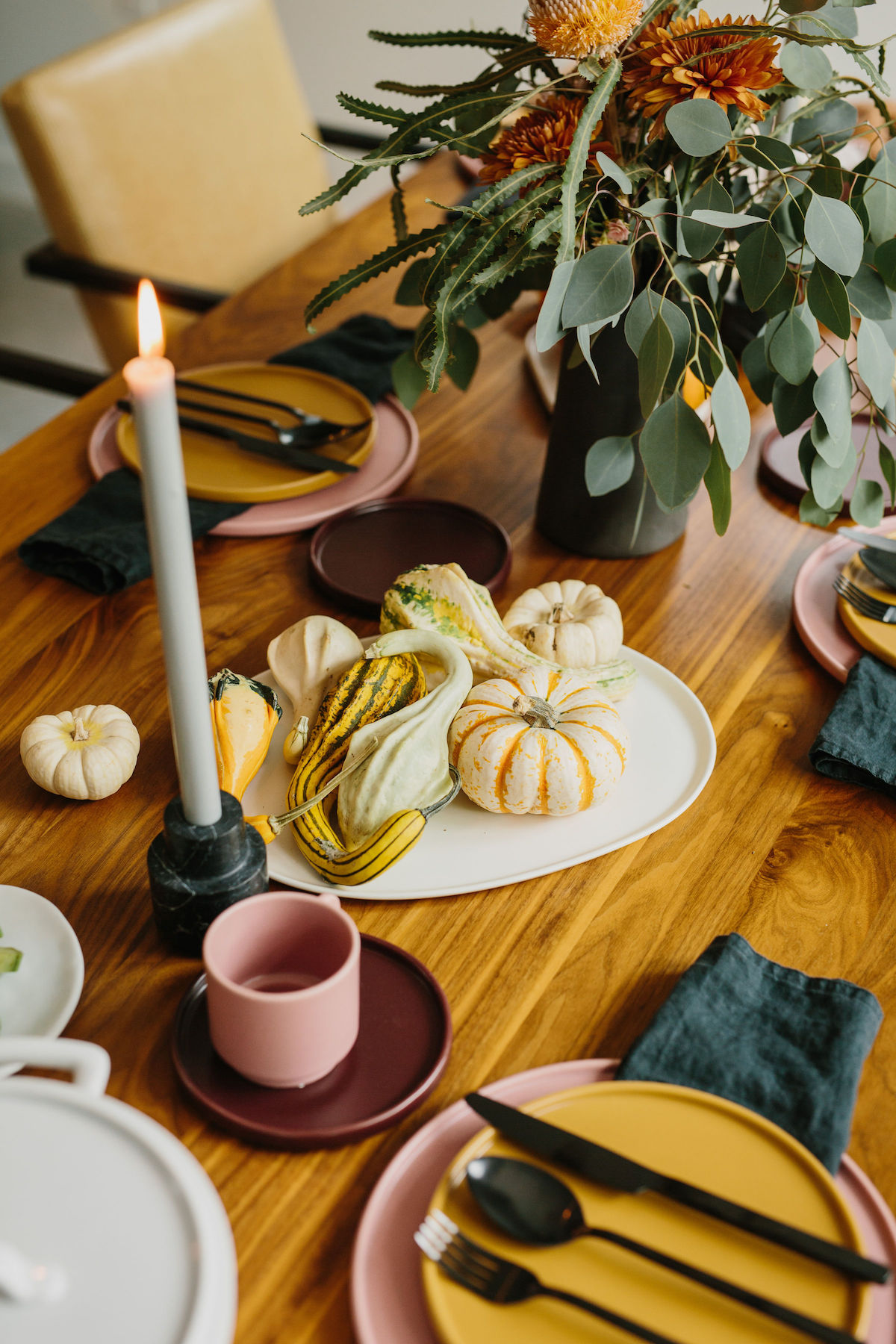 For less than $10 we were able to stock up on a myriad of gourds and pumpkins and then grouped them together on a platter for really simple fall decor.
We filled one pitcher with coffee and one with steamed almond milk so that guests could create their own lattes at the table.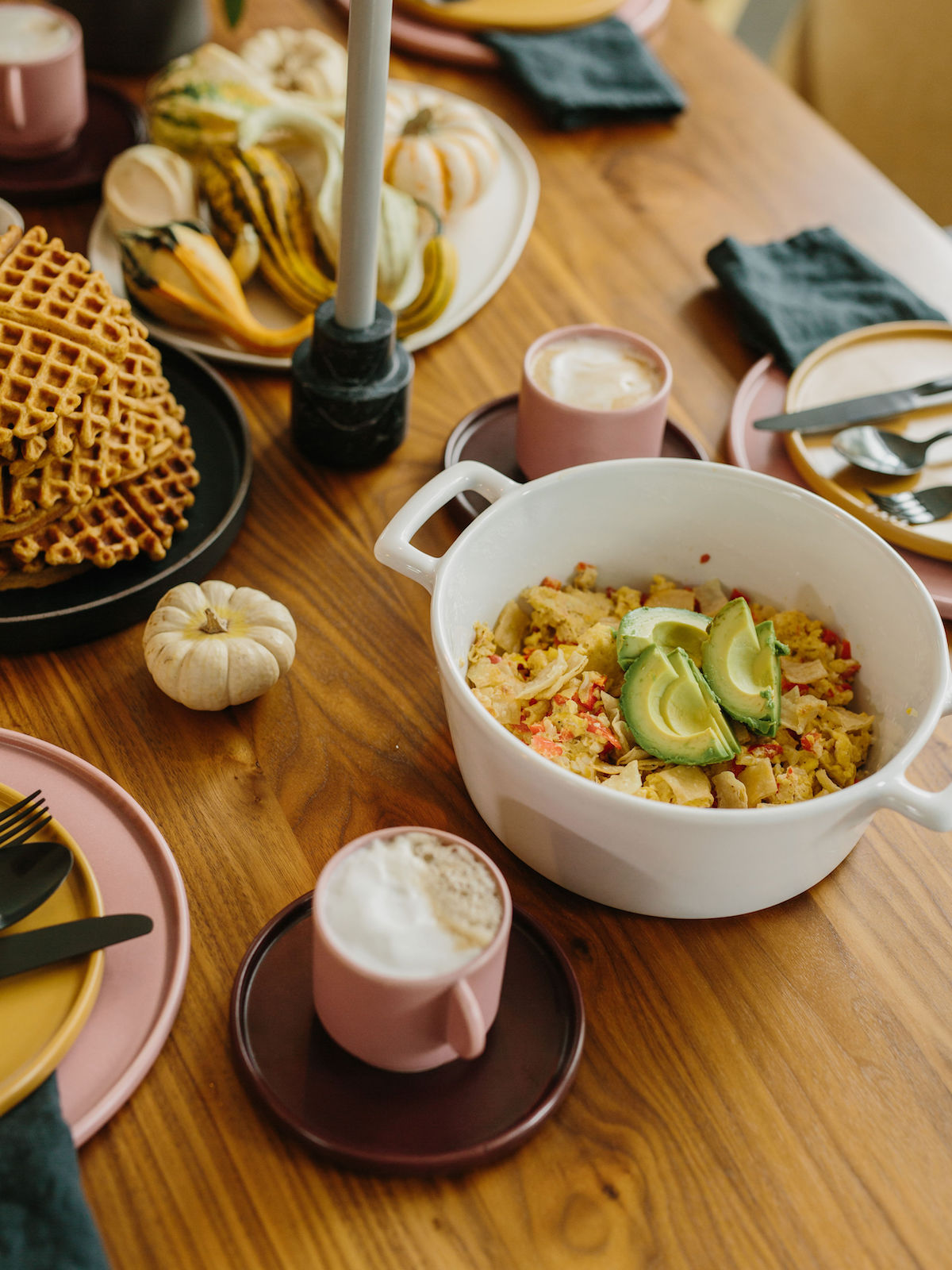 My dad makes the best migas. He wasn't here to taste test, but these were pretty delicious if I do say so myself. We will share the recipe for these soon!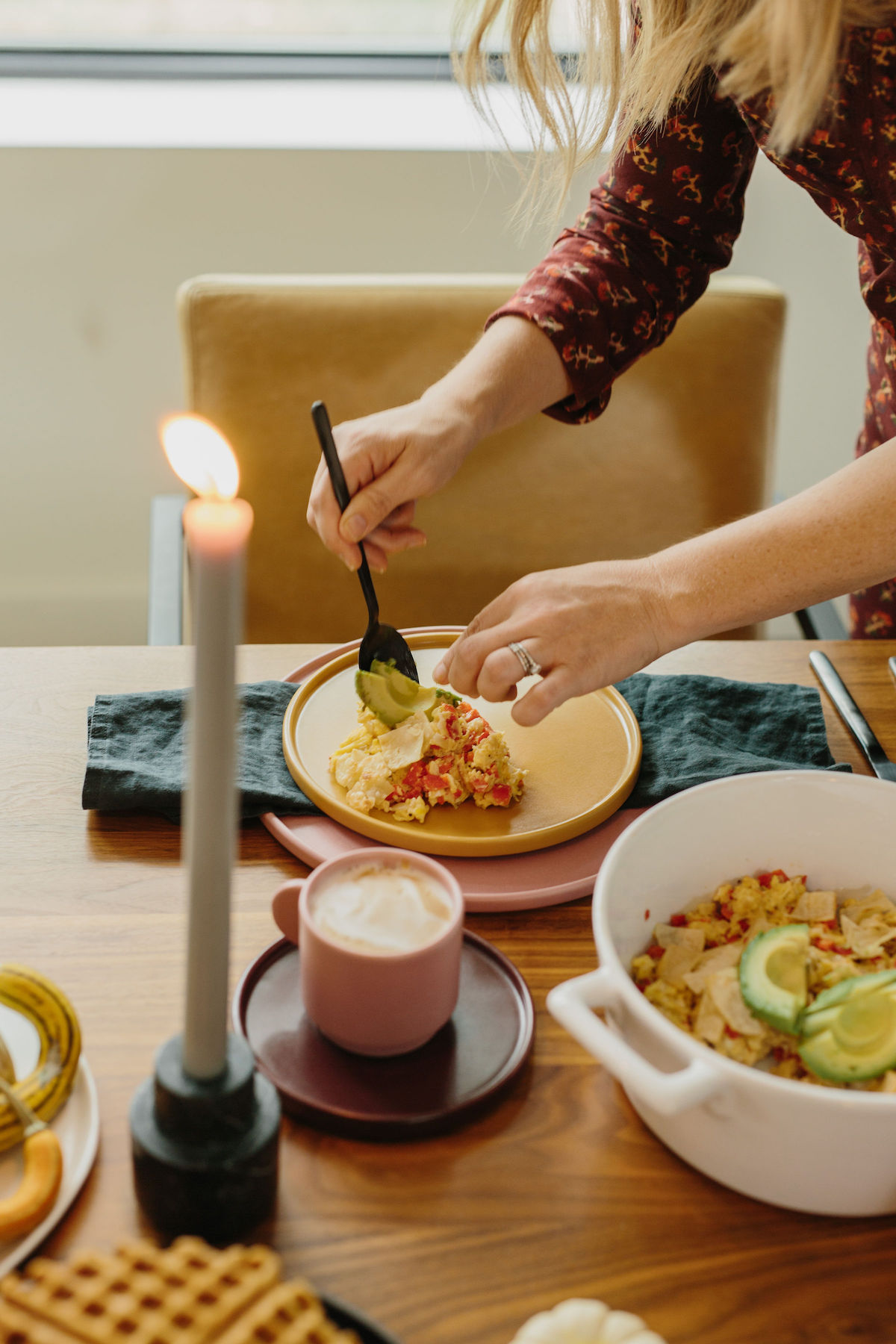 Pumpkin spice waffles might just be the most compelling reason to host a fall brunch. We topped these with pumpkin butter because fall!  You can make the waffles ahead of time and keep warm on a tray in the oven at 250 degrees.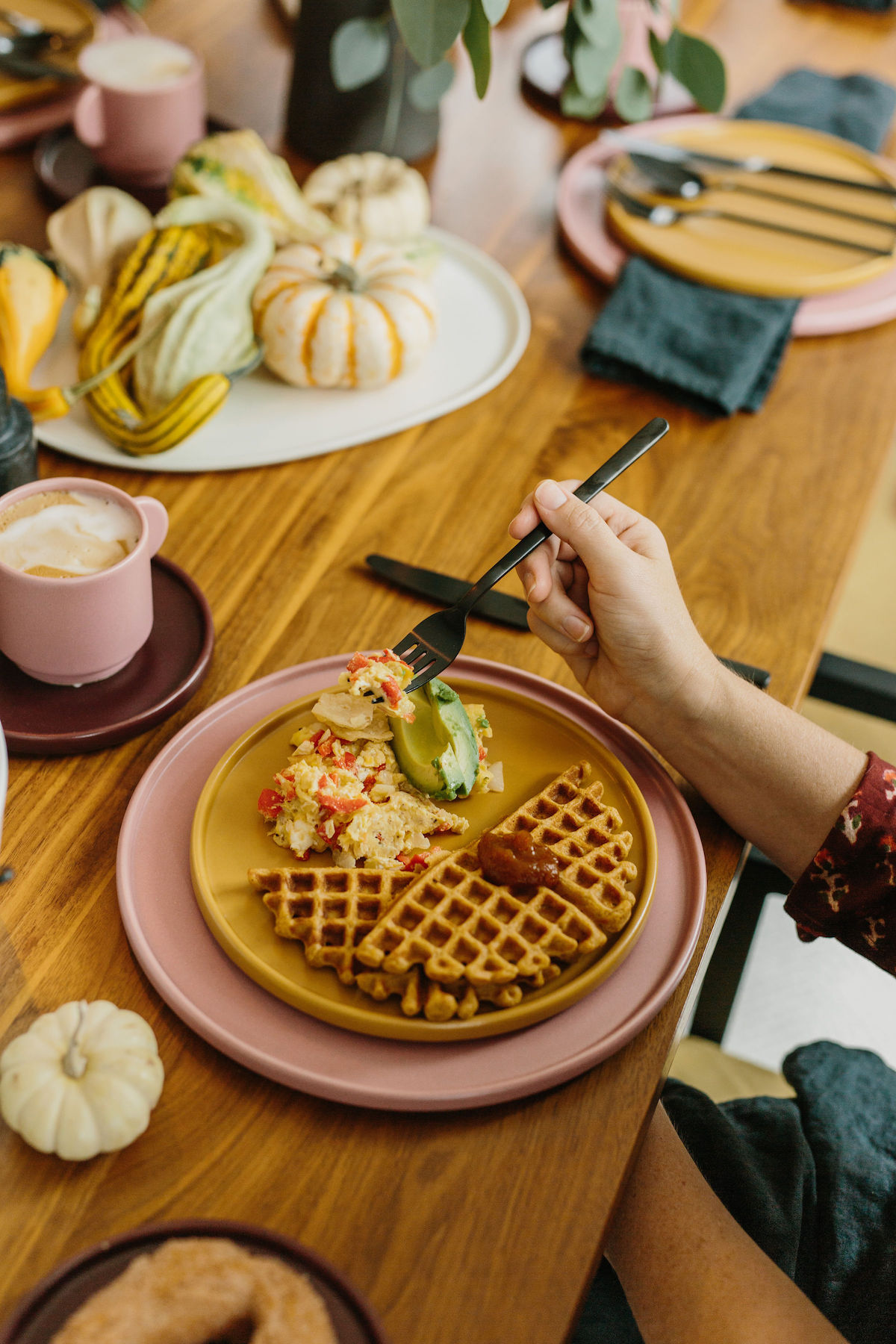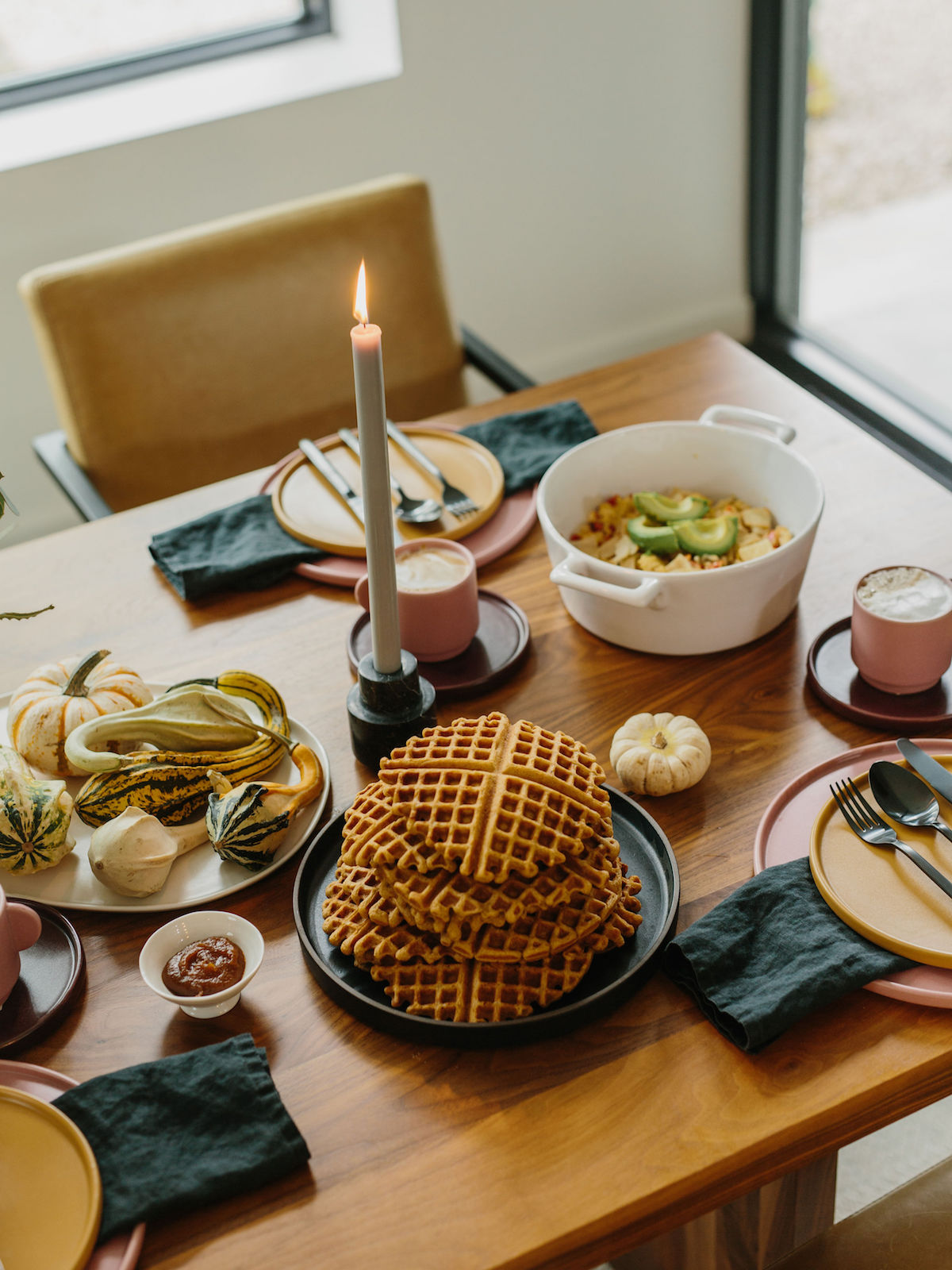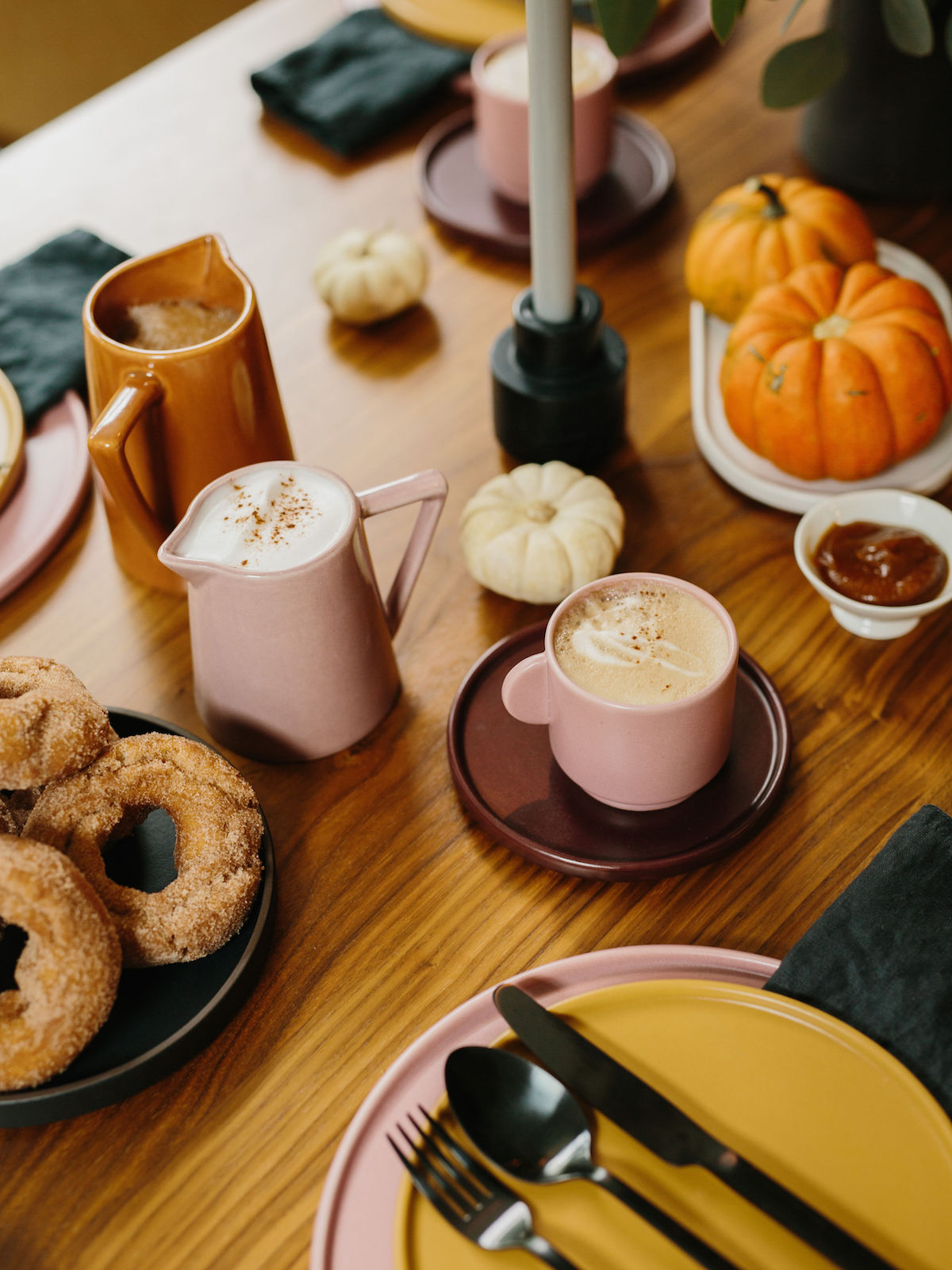 Fall Brunch Shopping Guide: Flatware, H&M || Stoneware Pink Plate, H&M || Stoneware Yellow Plate, H&M (No longer on site, but could be swapped with this one) || Plum Small Plate, H&M || Black Dinner Plate, CB2 || Black Salad Plate, CB2 || Medium Rust Colored Pitcher, CB2 || Small Blush Pitcher, CB2 || Taper Candles, CB2 || Taper Candle Holders, CB2 || Napkins, H&M || Black Pitcher / Vase, H&M (Similar) || Pink Mug, H&M || White Platter, Room & Board || White Serving Dish with Eggs, Crate & Barrell (Similar + Similar)
Photography by Katie Jameson
(For more party ideas, see here!)