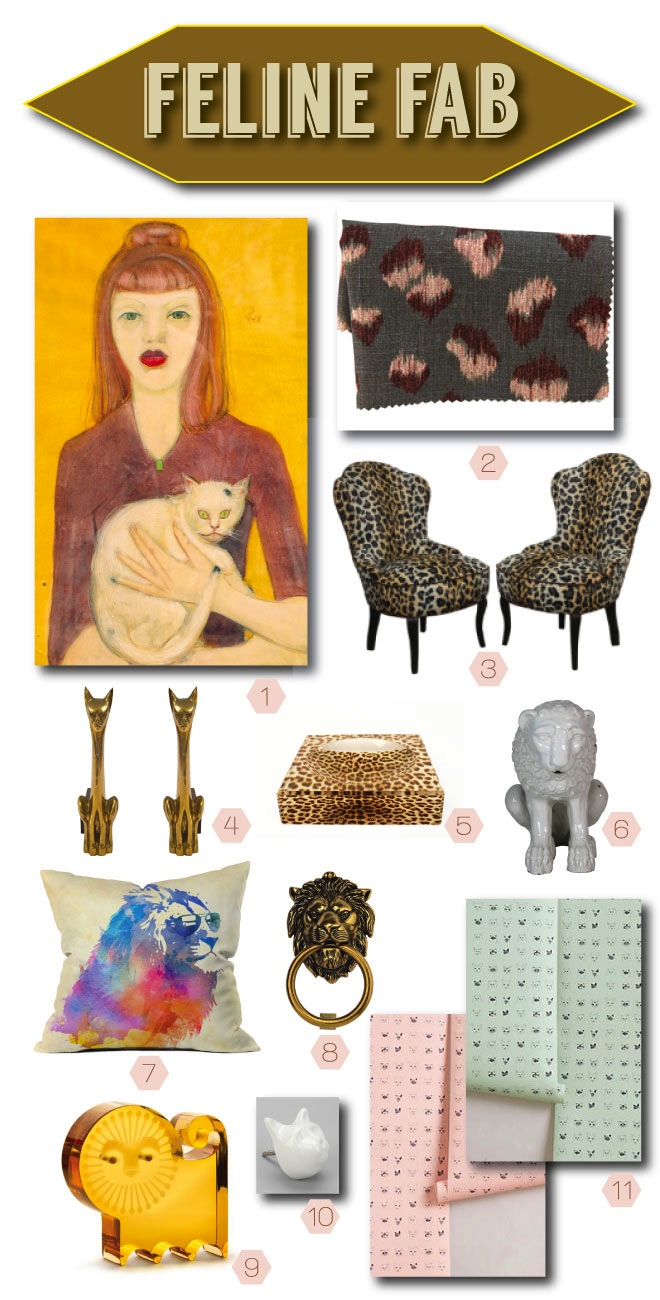 We (Caitlin + Caitlin) know there's a saying that calls this time of year the "dog days of summer," but, instead, as an ode to the waning few left in August, we thought we would give some love to the Leos.  This isn't a post about interior design for cats (though one Pinterest user has an entire board dedicated to it: http://pinterest.com/remkaya/interior-design-for-cats/) but instead a round up for felines of all kinds that have influenced decor throughout the decades--from mid-century stylized Siamese andirons to modern Lucite lion sculptures.
Lately, it seems like cats are trending in all facets of pop culture--and we're not just jumping on board because one of us happens to own two. A search for "cat" on Urban Outfitters brings up a whole 161 results. Clothing giant Topshop shamelessly, albeit, ironically, rocks a psychedelic looking cat on their shopping bags. Countless current album covers glorify them. Even design superstar Jonathan Adler seriously hearts the species--just check out his pottery alone.
Cats have officially transitioned from an old lady taboo to full on en vogue. So check out some of our favorite picks for incorporating lions, leopards and the like into your decor without creating an all out menagerie!
ONE / TWO / THREE / FOUR / FIVE / SIX / SEVEN / EIGHT / NINE / TEN / ELEVEN