We've all been there. Standing in our closet holding an item that we haven't worn for months or staring into a mirror and thinking, "If only it were shorter / longer / tighter / looser / insert adjective here." Maybe we bought the item on sale because the deal was so too good to pass up or maybe five years has passed and it just doesn't fit the same. To tailor or to donate? That is the question I asked myself every time I picked up this skirt. The right answer for me ended up being the former, but keep reading for everything you need to know about tailoring.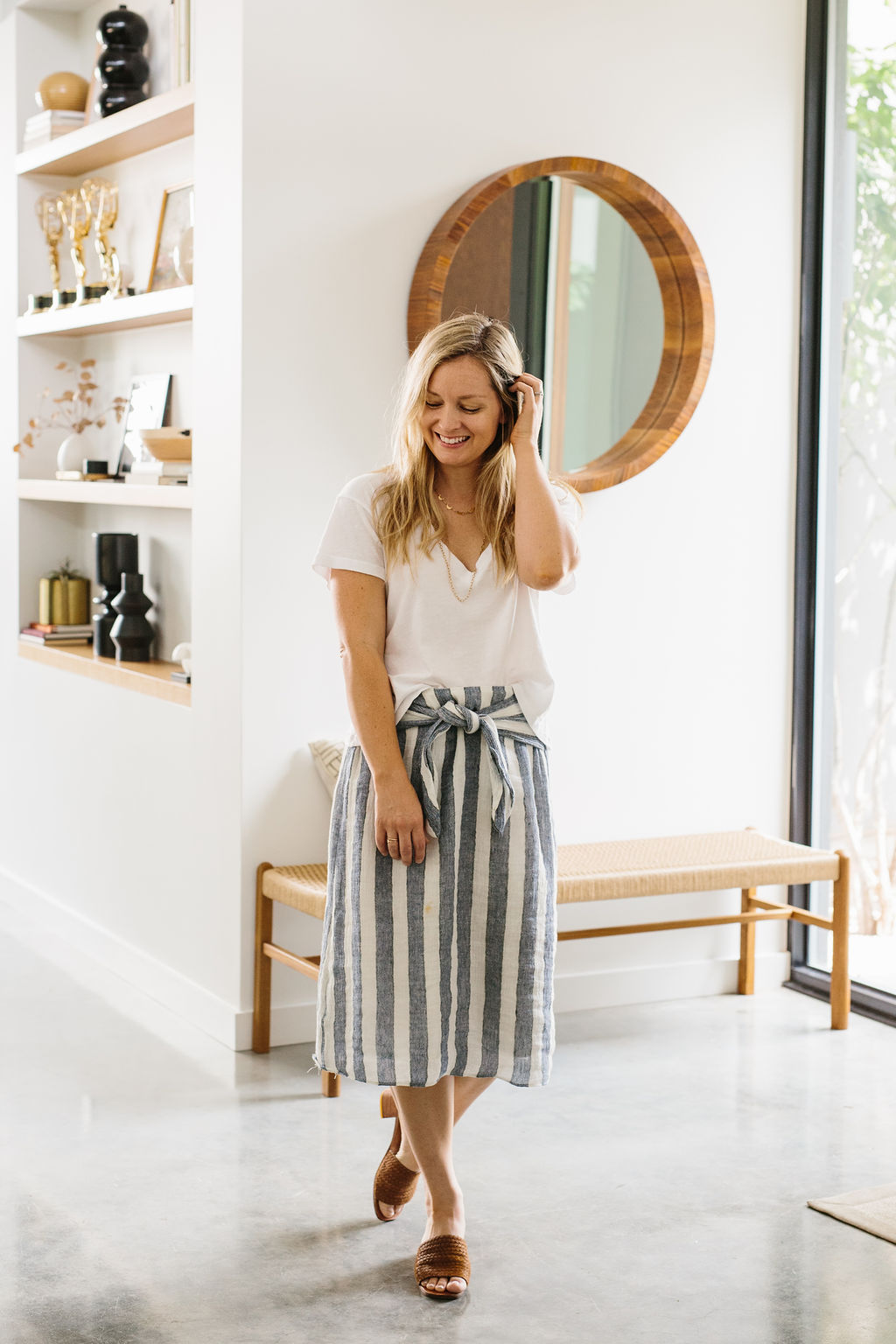 Everything You Need to Know about Tailoring:
How to Know If you Should Tailor a Piece of Clothing:
Does it fit properly everywhere except one piece? Does it need to be taken in or let out in the waist? Is the hemline to long or would you like to have it let out. If it's just one alteration that needs to be made, it could be worth tailoring. If you want to completely change the size and style of the garment, it may be either impossible or more work and money than it's worth. For me, I didn't love how much this skirt flared out on the sides. I wanted a straighter silhouette. Here's the before picture:
What Will it Cost to Tailor a Piece of Clothing?
Unless you plan on doing the work yourself, there are costs associated with tailoring. Costs range for tailoring and are dependent on the type of material, the amount of time it will take and also the expertise of the person doing the work. If it's a simple hem you need, sometimes a dry cleaner can take care of that for you for $10-$15. If you need to work on the silhouette of a dress you could be looking at $50 or more at which point you will have to decide if it's worth it to you.
Anything Else?
Before you get something tailored, ask yourself if the update to the piece will have you wearing it all the time or if it will simply make the piece wearable. I had this skirt tailored because I didn't find the a-line shape to be very flattering, but the gauzy cotton fabric and the midi length made it a piece that I knew I could and would wear on repeat like this one.
How do you find a good tailor?
A recommendation from someone who has had a good experience is always best. Send a group text to close friends or look on yelp for good reviews.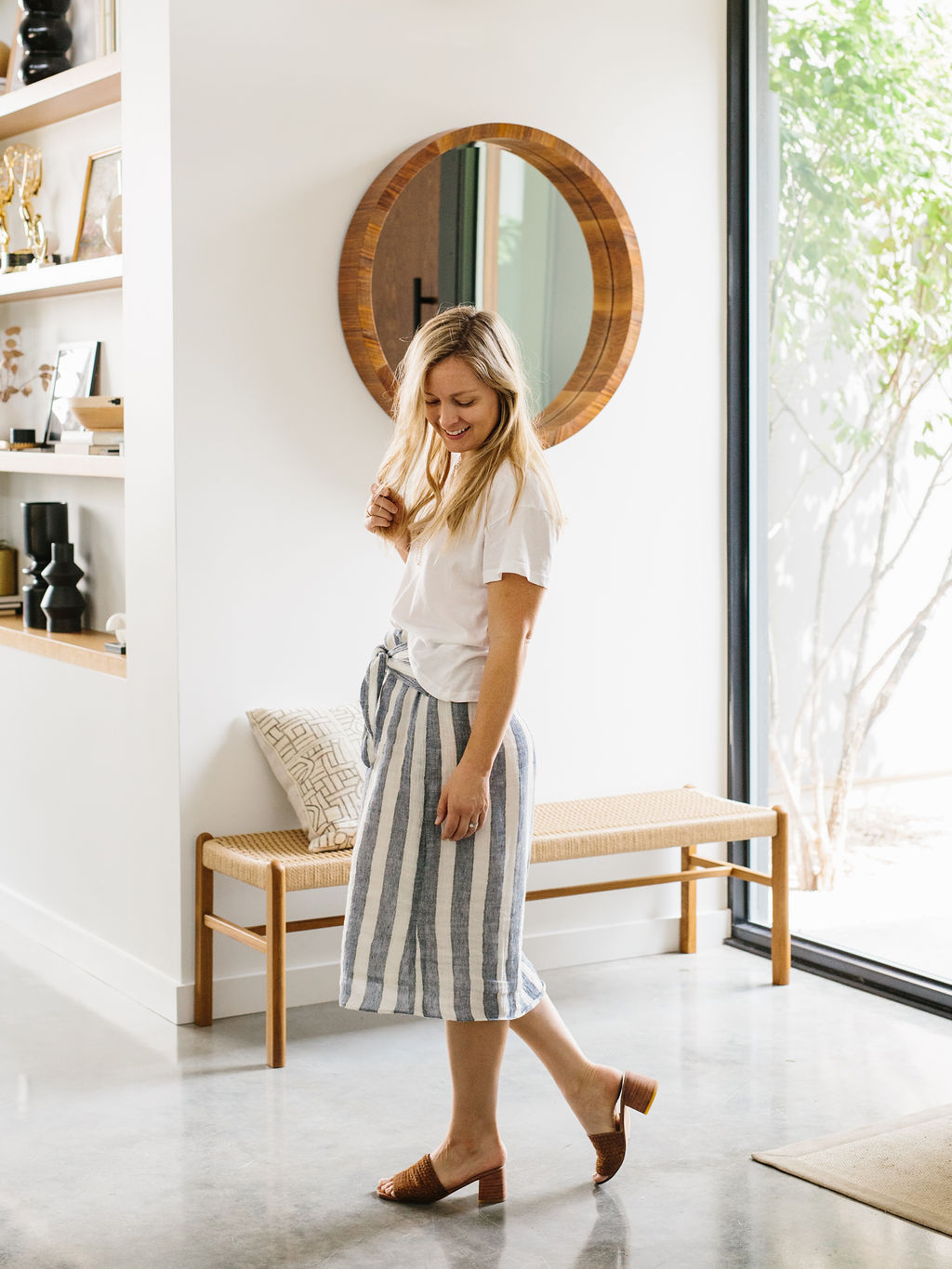 Here is what the skirt looks like now: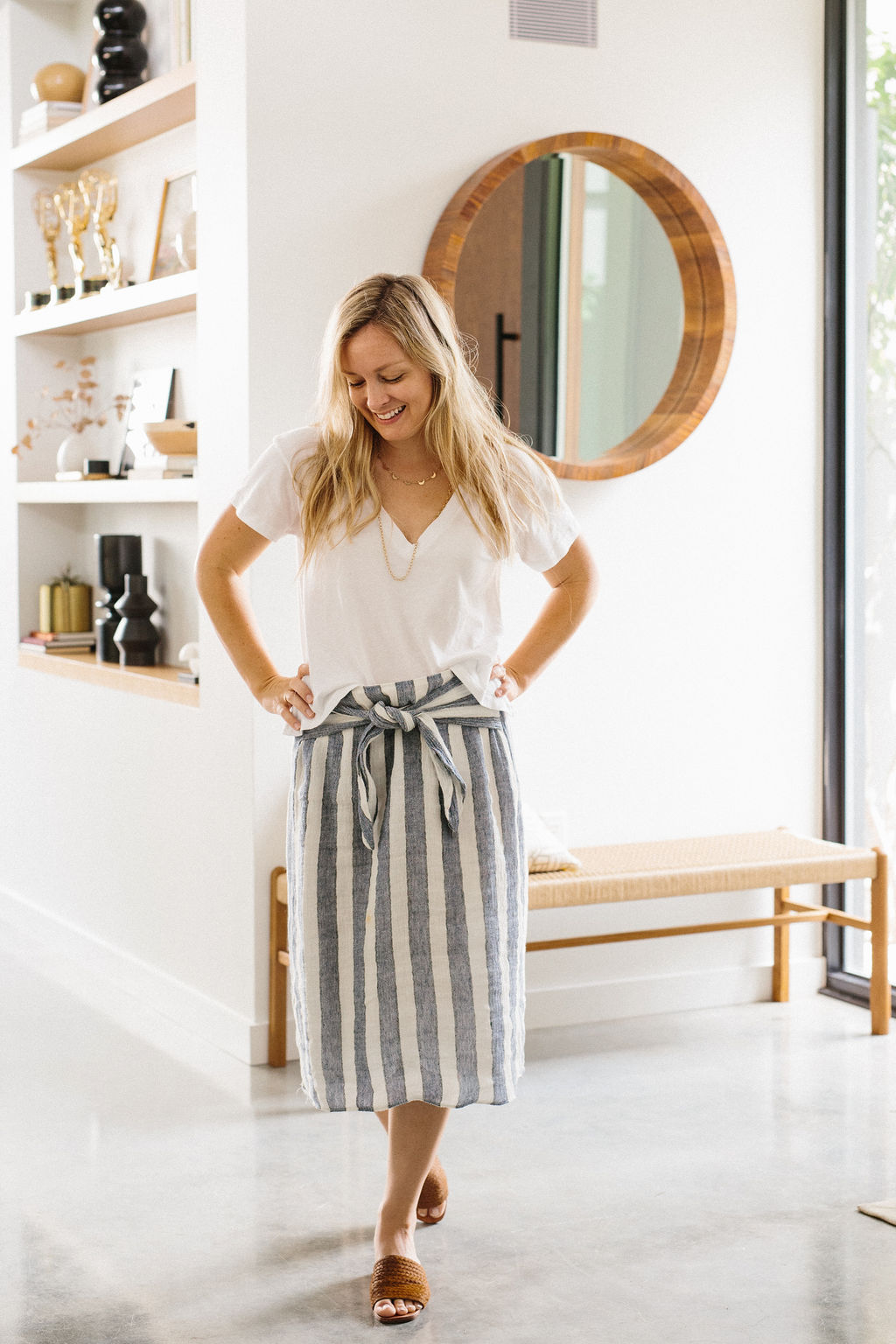 Photography by Katie Jameson