Updating your wardrobe can seem like a daunting task, but I'm going to take you through the steps for a full and complete wardrobe overhaul without the stress! Create a stylish capsule wardrobe that will take you through everyday life, evenings out and business meetings alike. Find your style, identify the clothes you need, begin your style transformation and redo your wardrobe!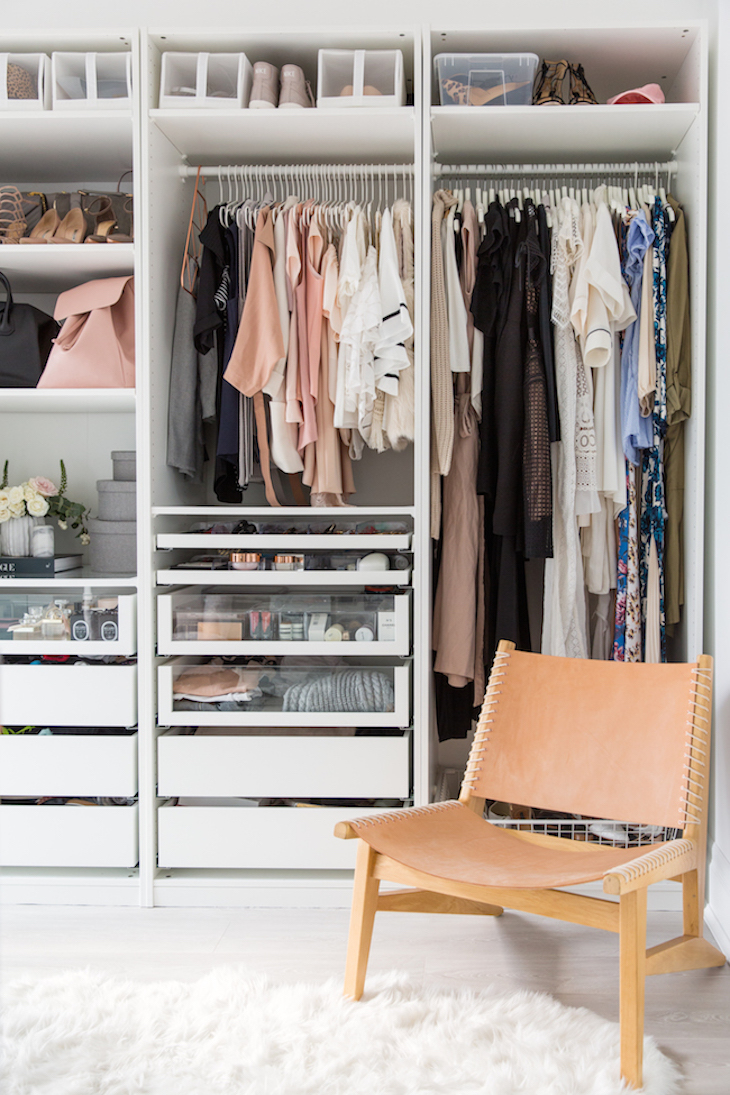 We kicked off the year back in January with a simple wardrobe overhaul series over on Instagram-- mostly because I was desperate for one myself and figured I might as well share what I was doing personally in the process.  Your response was overwhelming!  Dare I say it might be the most fun and communal thing we have done yet on Instagram!  I loved your feedback, hearing what your personal challenges were and what you loved most about the process.  It was so encouraging and so much fun to see a process that's developed organically after years of wardrobe styling and then having babies and going through major life changes.  The entire thing is still saved in the highlights over on Instagram as well, but I thought I would put it all together here in one blog post as well for easy reference.  It's broken into five steps and my only piece of advice would be to take your time and not rush it.  We did this together on Instagram over the course of a month and I think that timing is kind of perfect! (Also, disclaimer, this is not a short post!)
(image via Jacquelyn Clark)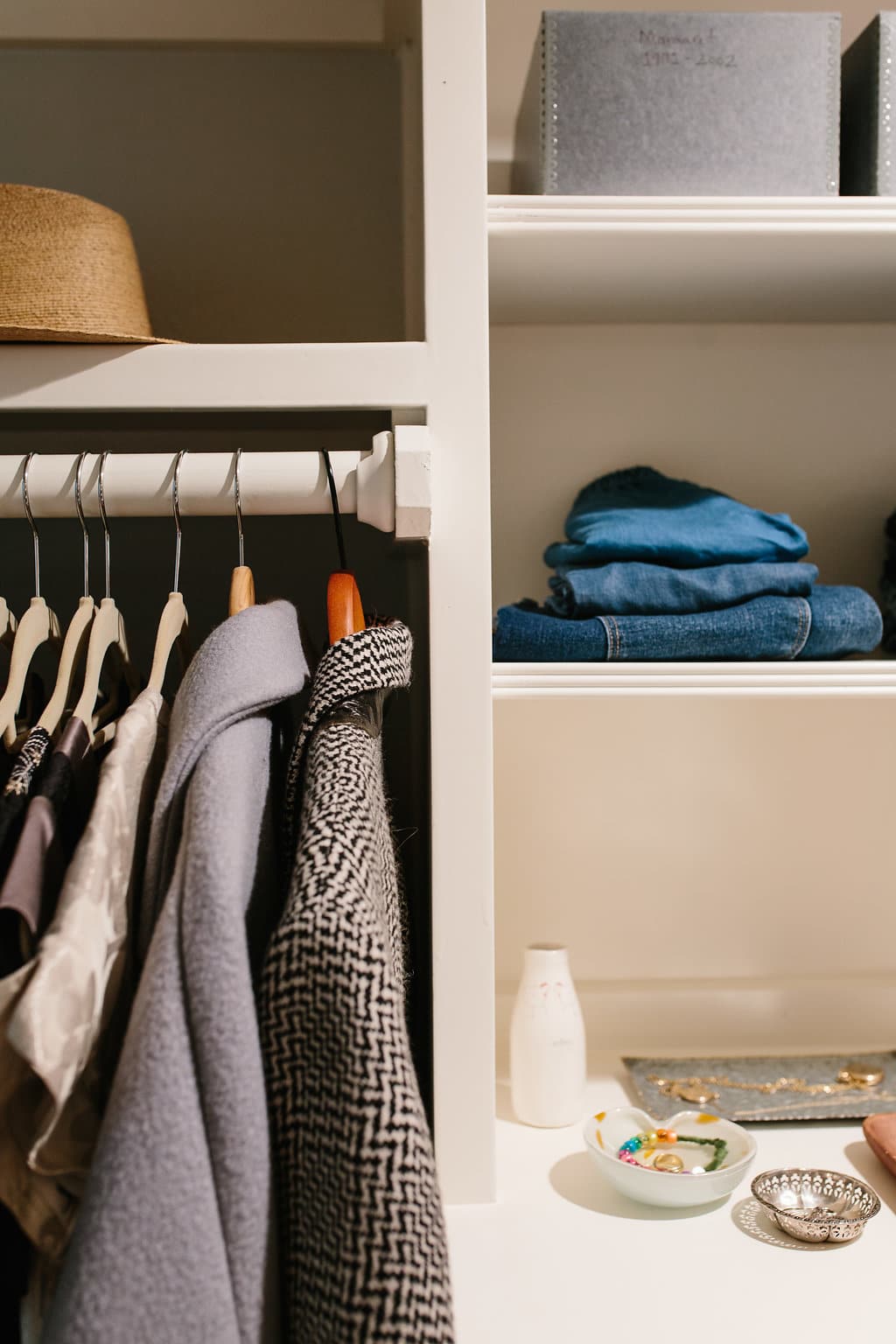 Step 1 of your wardrobe overhaul: Real Life vs. Fantasy Life
When I was first starting off as a styling assistant, my boss and I would play this game called fantasy life which meant that as we walked through expensive department stores and designer boutiques in Beverly Hills we would describe the fantasy life scenario where we would wear a specific piece. For example, "this raw silk tiered Dries van Noten dress is what I wear to the secret after party for Harry and Meghan's wedding party at an underground dive bar in London."  In real life it's just the raw silk tiered Dries van Noten dress that would sit in the back of my closet because my kids would likely ruin it if I actually wore it.
My point is that a lot of times when we shop, we buy beautiful things that we love but that don't fit our lifestyle.  We collect things like this and then wonder why when we walk into our closet full of clothes to get dressed and feel like we have nothing to wear.  The point is to have a closet full of clothes that you want to wear for what you actually do in your real life, this is key for your wardrobe overhaul!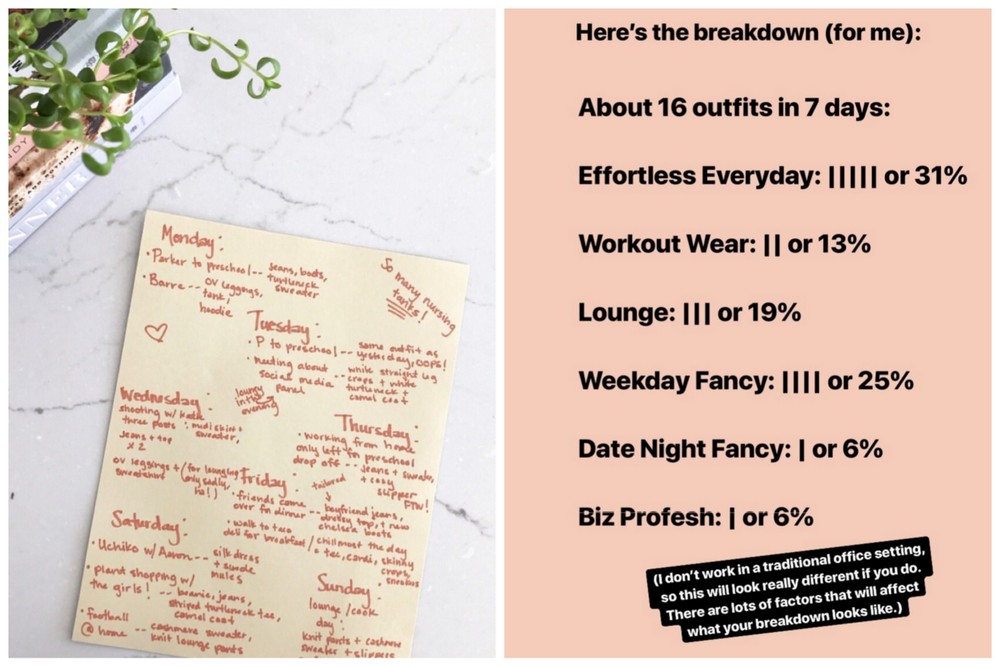 To begin your wardrobe overhaul, keep a log of what you actually wear all day, every day for one to two weeks.  Write everything down. Then afterwards, sit down and evaluate what you actually wore.  Categorize the items like so:
Next, start paying attention to the areas of your closet that are over or under represented in your closet.  Do you rarely dress up for work but own a closet full of pencil skirts and blazers? Stop buying them!  Invest in pieces that are casual and that you'll likely wear every day.
(PS. Don't start shopping just yet! Make your way through the entire challenge before adding new things if you can help it!)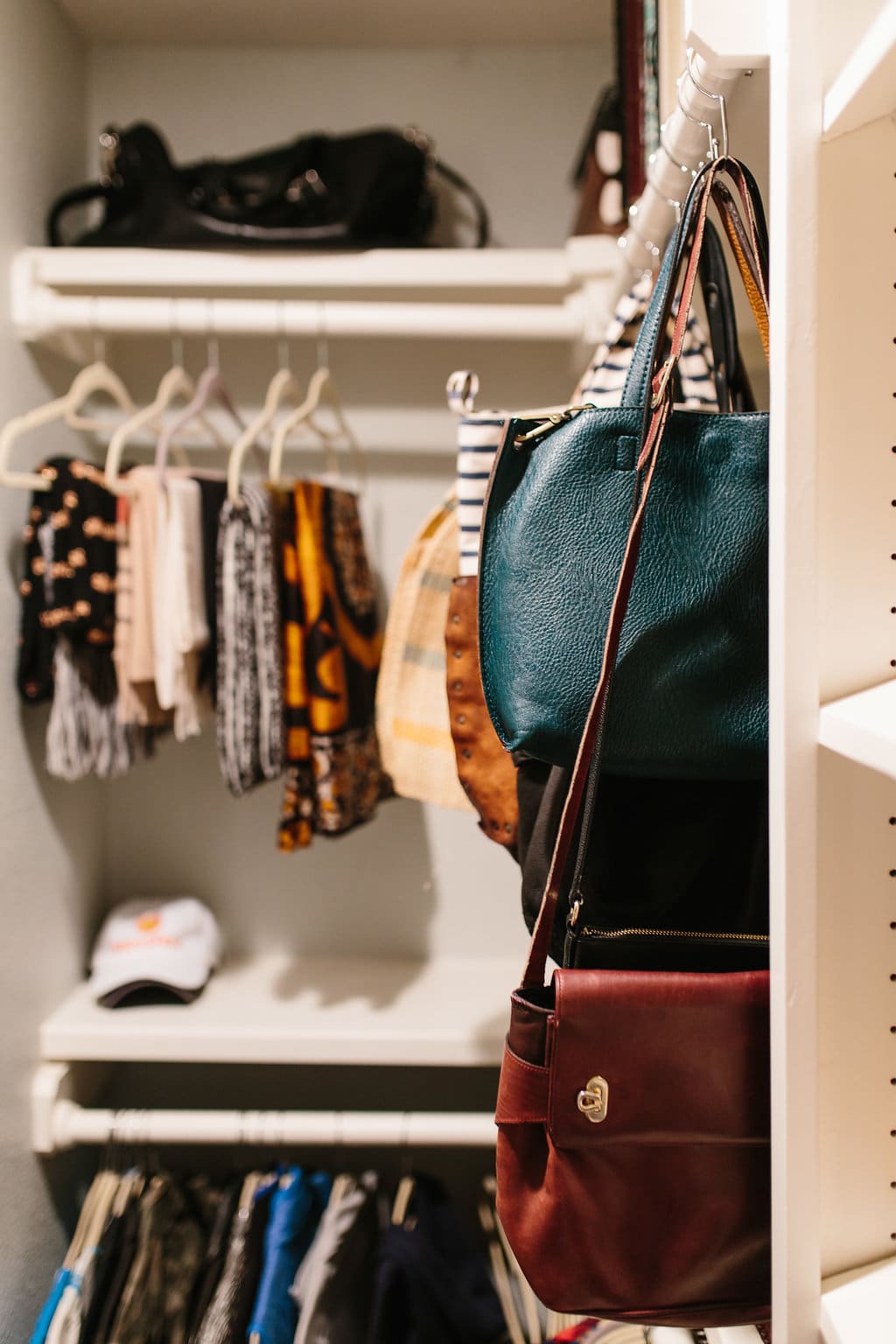 Step 2 - How to Look Stylish Everyday: Creating a Vision for Your Personal Style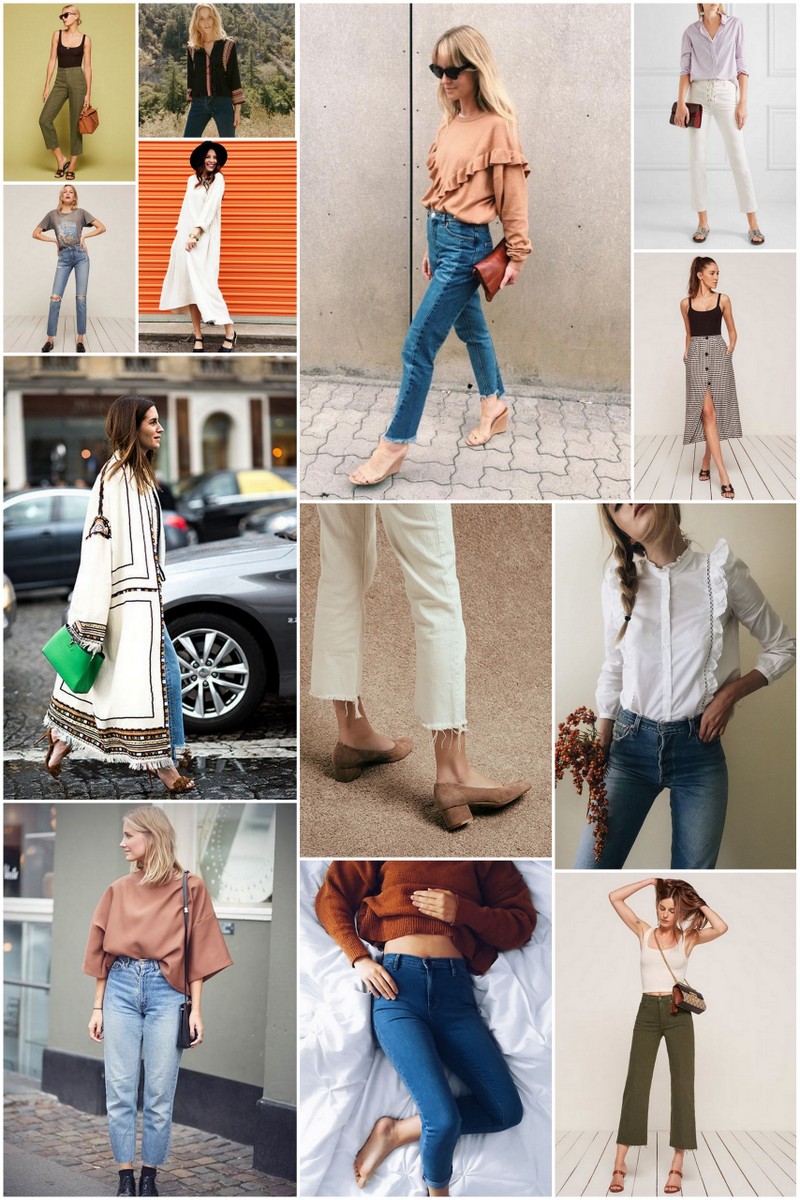 Here's why this is enormously important: Every time you walk into a store or hop onto a brand's e-commerce site, they're going to try to sell you on their vision for the season's style which can result in a closet with a major identity crisis if you don't have a strong sense of  your personal style. Free People is going to want you to channel your inner bohemian.  J.Crew is going to persuade you towards your preppier side.  Zara wants to bring out your edgier European girl attitude, but what say you? What do you feel best in? What's your personal style?  Know the answer to this question.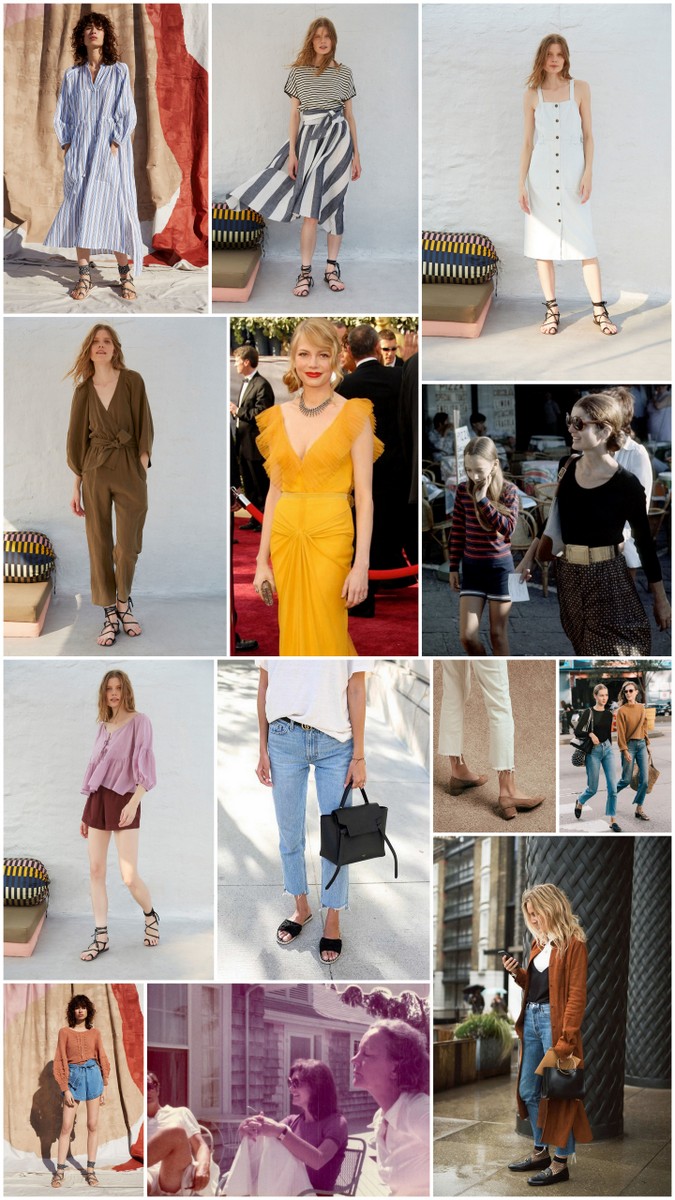 What words come to mind when you think about your personal style? Structured? Flowy? Preppy? Bohemian? 70's? 90's? Colorful? Muted? Monochromatic? Neutral?
My personal style vision is 'Topanga Canyon artist studio meets Americana meets Sienna Miller at the Studio City Farmers Market'. Think lots of denim, stripe on stripes, earthy colors, classic pieces like straight leg jeans, tees, and midi skirts, organic textures and subtle feminine details.
You can create a Pinterest board. (This is the one I made for last fall.)  Or you can create an actual physical mood board by cutting things from old magazines, high school style!
Step 3 of Your Wardrobe Overhaul: PURGE!
You had to know this was coming!  The only way to have a closet full of clothes that you love and actually wear (which is the goal!) is to purge what's not working and pack away what's not seasonally appropriate.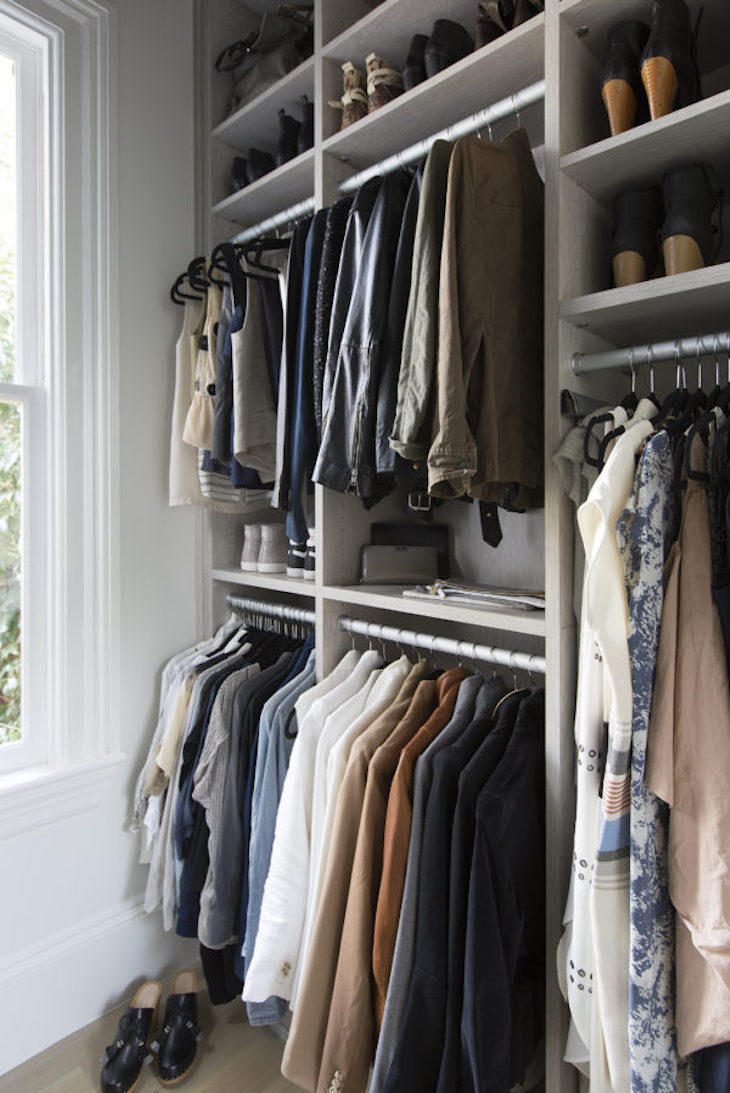 (image via Apartment 34)
Pull out anything that's out of season-- you don't need heavy coats taking up space if it's July and likewise with your cut off shorts in January.  Store it out of sight, out of mind. (You can store pieces under a bed or other piece of furniture, in a cabinet you're not using, or in plastic bins in a garage, attic, or closet shelf. Have suitcases you don't use that often? Store them there!)
Now quickly organize your closet by category if it isn't already: skirts together, tees, together, etc. This will help you to see the pieces that are over or under represented. 10 plain white tees, but you usually just rotate the same three? 8 blazers that haven't seen the light of a day in a year? 20 cocktail dresses but you only wear cocktail dresses a handful of times a year? You know what to do!  Store them away or get rid of them. I don't have any skin in this game so it's your call depending on the amount of space that you have, but just don't have them hanging in your closet confusing you in the morning and taking up precious space. I love these under the bed drawers for shoe storage and these long under the bed boxes for everything else.
Pull out your three favorite outfits that you wear the most, that best represent your personal style.  Put them at the front of your closet and let them guide what pieces stay and go. Think of them as your North Star.   If you're on the fence about a piece, ask yourself if the piece can be mixed and matched with these pieces? Do you love it as much?
Here are some things you can ask yourself while you're purging:

Do I actually wear this?
Does it fit properly?
Does it fit your current vision for your personal style?
Do I already have too many of this type of item?
Is it in good condition or has it seen better days?
Keep going. Take as much time as you need to go piece by piece and do it right.  Don't forget the goal: A closet full of clothes that you love!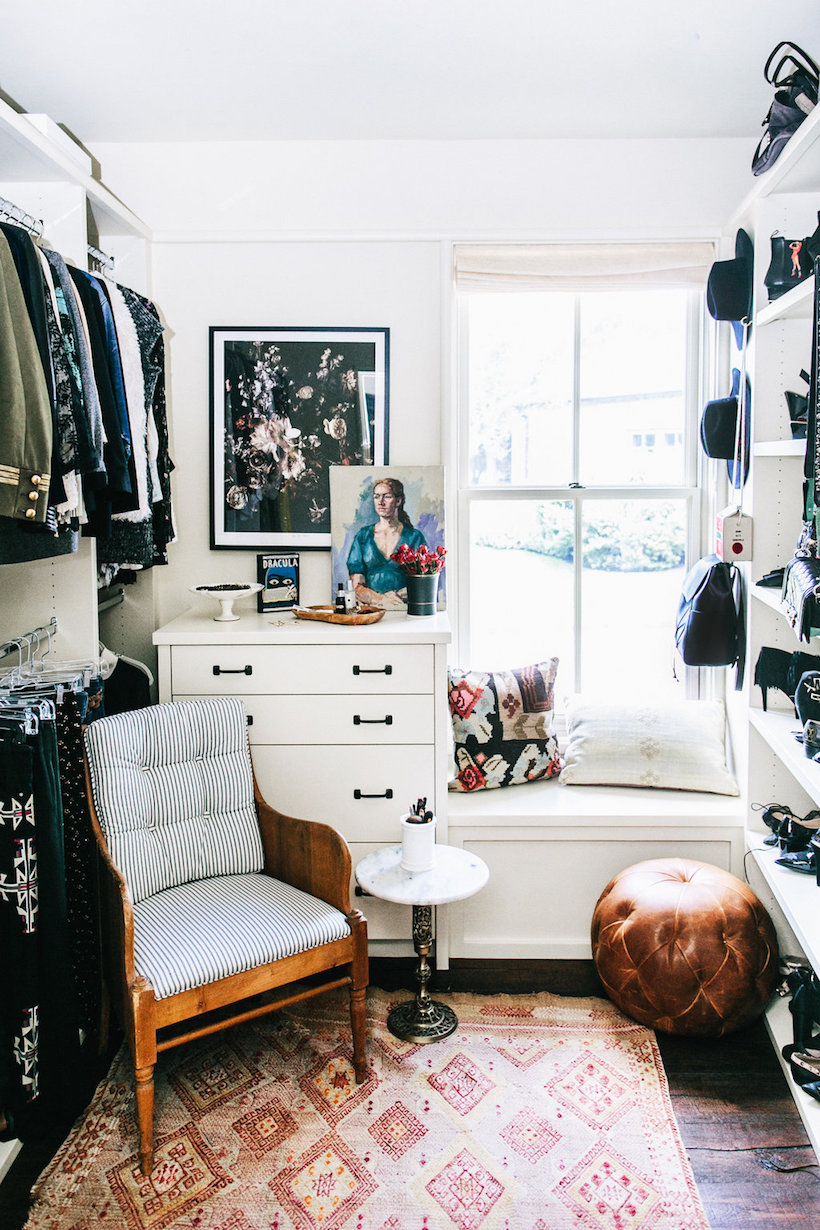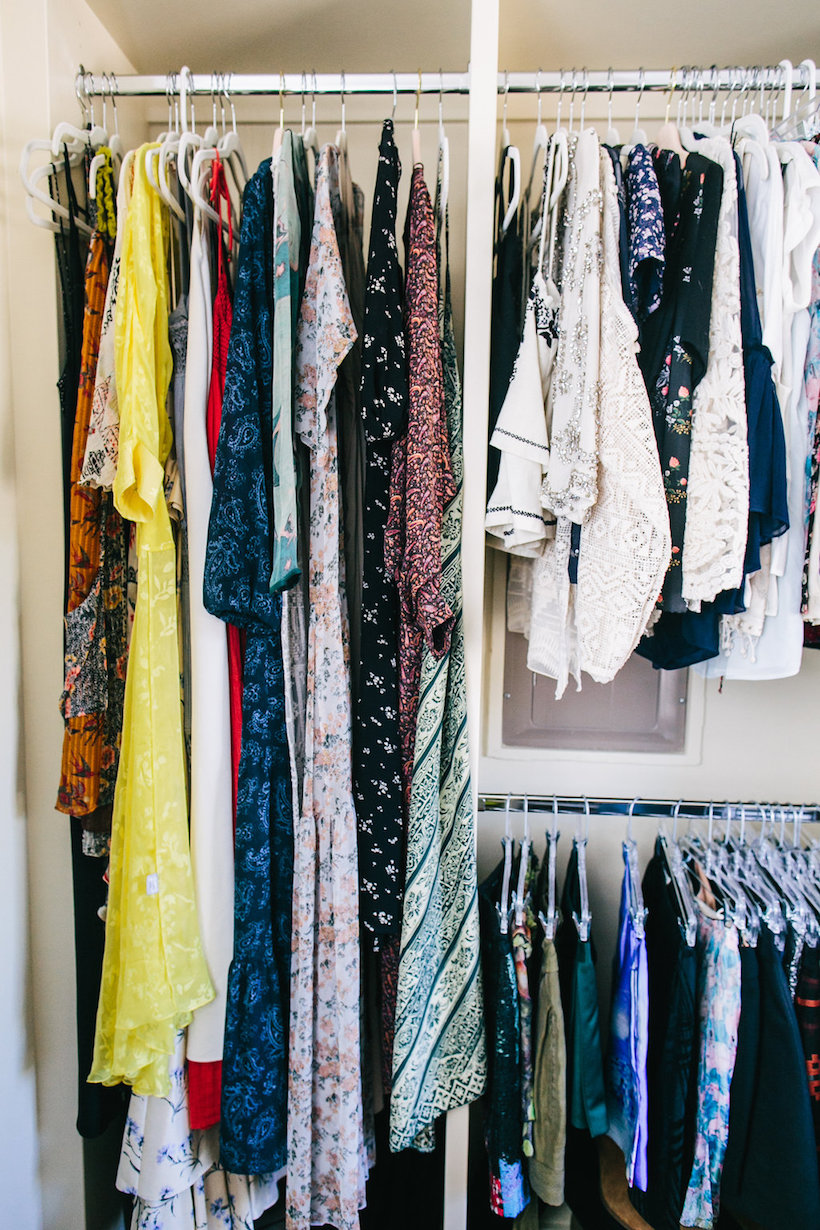 (images via Camille Styles)
Step 4: Filling in the Holes in your Wardrobe
You might have already identified some holes in your wardrobe during this process.  Sometimes they're easy-- every time you get dressed you find yourself wishing you had this particular item. Get intentional about finding it!
If you feel like you need more easy, casual pieces consider loose linen tops or shirts and cotton sailor pants or straight leg jeans.
If your work wardrobe is lacking consider whether wide leg cropped trousers, a pencil skirt, or a cool jacket would help matters.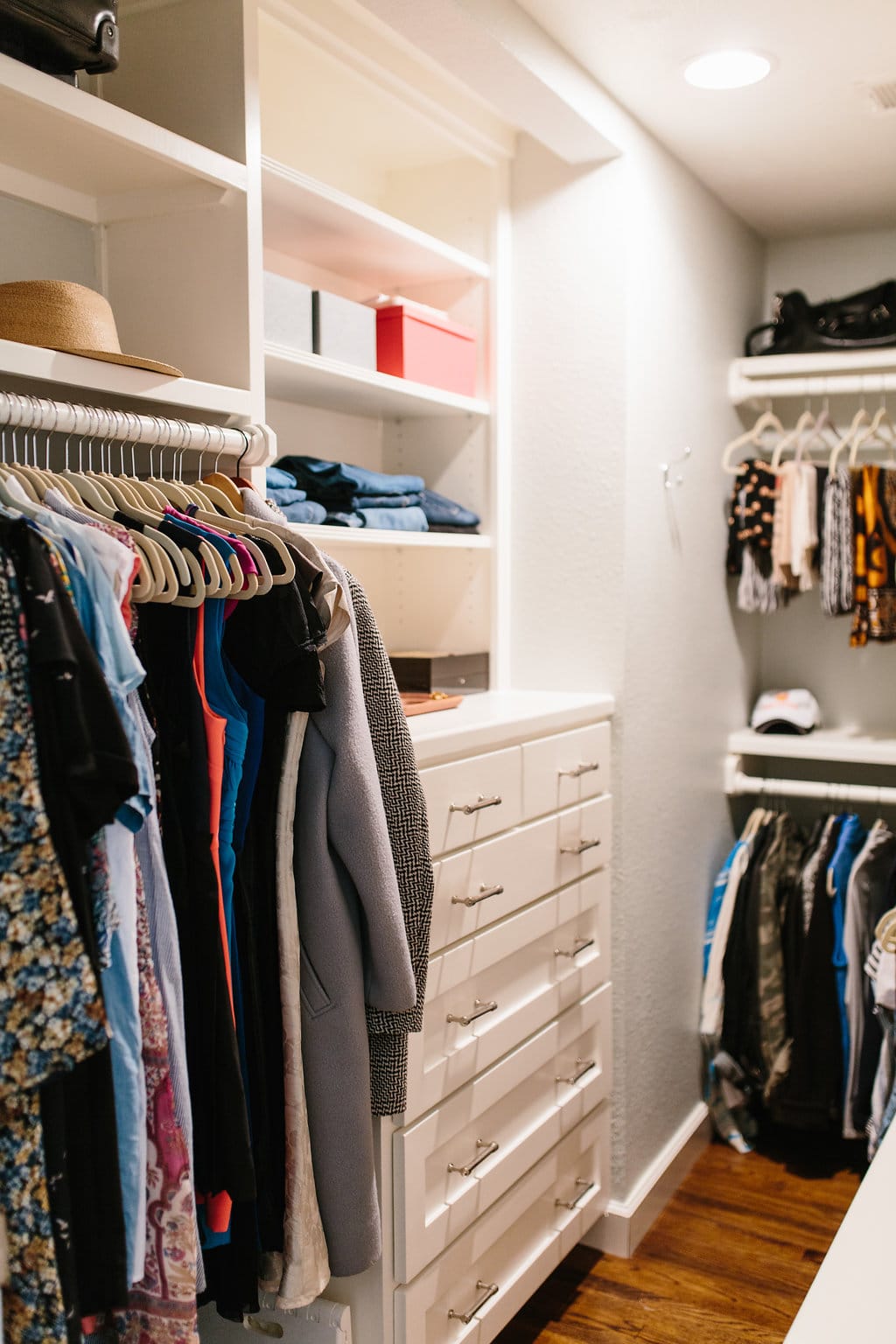 Do you wear a certain style of piece all the time and could really use it in another color way or lighter or heavier fabric to maximize your outfits?
Sometimes you just need to see a piece in the wild to know that you're meant to be together...
Some things to consider when planning your next purchase:
How does your ratio of tops to bottoms compare? A really common pitfall is to only have a few basic bottoms and a ton of tops which can feel stale and boring. You might be surprised how adding a midi skirt or sailor pant could really liven things up!
What are seasons like where you live? Spring / Summer weather makes up 75% of the year here, so it makes sense to allocate more budget and pieces to those items than it does to winter clothes.
Will this piece make getting dressed much easier in the morning? Can you easily think of three different ways you would wear it and three different places you would wear it to?
Ultimately, be thoughtful about what your adding when you overhaul your wardrobe-- more intentional than spontaneous and not afraid to mix things up and add new types of pieces rather than continuing to buy yet another blazer or off-the-shoulder top.

Step 5 - Update Your Wardrobe: How to Shop Like a Stylist
Set aside a good chunk of time-- at least an hour or two-- and shop online for everything you could ever possibly want for your wardrobe. Don't worry. You're not keeping it all. I like shopping online for 85% of your wardrobe because there's likely a larger selection and size options online. Some of my favorite retailers don't even have brick and mortar locations. Plus you can try things on in your own closet and see how items mix and match with pieces you already own or pieces you're considering from other stores.
Wait for all of your boxes to arrive before digging into them. Unpack everything onto a rolling rack or made bed. Have a mirror nearby.
Try it all on at once and create three piles for everything: definite no's || maybes, need to revisit || loves!  Once you've tried on everything, immediately pack up the no section.
Re-try the maybes and loves and answer these questions for each:

Does it fit perfectly right now? If not, do I need to order another size? Is it worth tailoring (Spoiler alert: 99% of the time it's not.)
Can you easily think of three different ways you would wear it and three different places you would wear it to?
Do you need more of this type of item in your closet or would your money be better allocated to different types of pieces?

Go through your finely edited yes pile and see what fits into your budget. No top no matter how cute is worth being stressed about being able to pay your bills over. Be realistic.  On the flip side, don't feel like you have to spend your whole budget at once. If you have money left over, look for pieces more casually in the wild. If a piece isn't right, don't force it just because you want to buy something.
If you're reading this and you've completed the entire wardrobe overhaul challenge, CONGRATULATIONS! Also, you deserve a cocktail!
Here are a few of my absolute favorite closet essentials for keeping your space looking its absolute best:

Be sure to check out these other posts to help your wardrobe overhaul!
Get Your Fall Work Wardrobe Ready with these Key Looks
How to Create A Seasonal Wardrobe You Love
I would love to know in the comments if this process works for you? What was the most helpful? What didn't help at all? What could be more useful for you?  Any other burning questions?