As we were packing up our house in LA last spring, memories of past parties we've hosted there came flooding back.  Some of my favorites were the black and gold themed New Year's Eve bash where a backyard dance party broke out and went into the wee hours, the 30th birthday party complete with DJ and an ample supply of French 75's, and an "LA Family Christmas" party where all of the guys ended up at the top of the rickety old treehouse in our backyard.  These were all pre-kids when life seemed to have a lot more free time for planning elaborate parties and cooking in the kitchen for hours on end.  Sure I remember the outfits, the tabletop decor, and most of the menu, but what really stands out to me-- the memories that I will still be able to recall so vividly decades from now-- are those special care-free moments in the company of people that we lived our life with during that chapter, and those memories, lucky for us, are not reliant on elaborate tabletops and intricate menus. We couldn't be more thrilled to partner with Target this year for Friendsgiving. From the super stylish tabletop decor to their fully stocked grocery section, Target is truly a one stop shop that saves so much time and energy when it comes to entertaining this time of year.  Keep reading for our full no-fuss Friendsgiving menu and details on this chic tabletop that we pulled together effortlessly.  (Not to mention this jaw-dropping space out in Dripping Springs that we got to spend the day at!)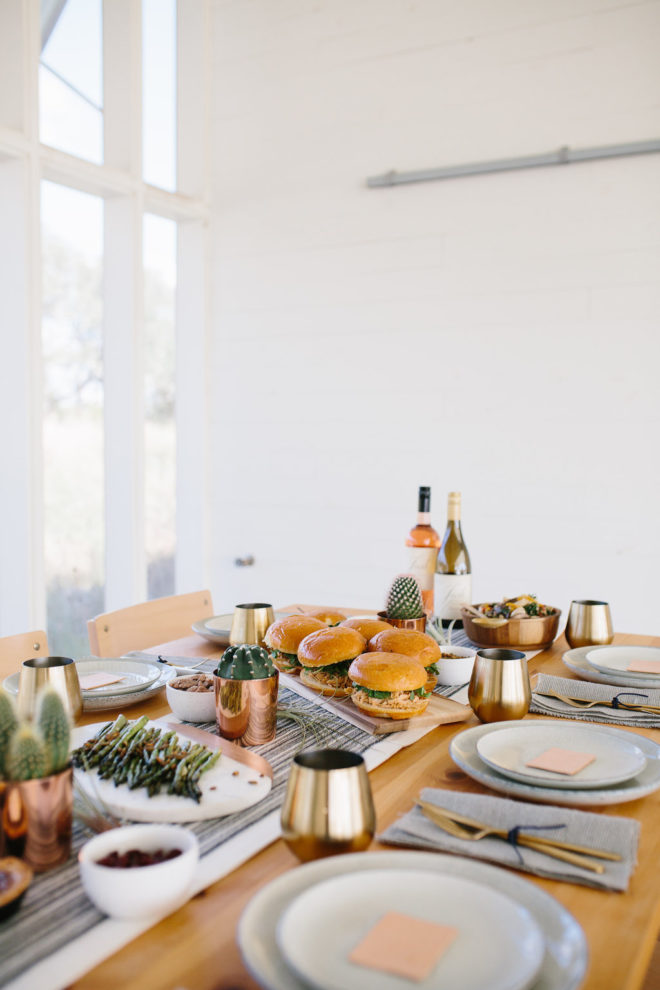 Pulled Barbecue Turkey Sandwiches with Horseradish Sauce
total cook time: 6 hours
total prep time: 20 minutes
makes 8 sandwiches
Ingredients:
- one 3-5 lb uncooked turkey breast
- 1 bottle Archer Farms Sweet & Smoky Barbecue Sauce
- ½ c. Market Pantry Apple Cider Vinegar
- ½ c. Archer Farms dried cranberries
- 1 c. non-fat greek yogurt
- 2 Tbsp. horseradish
- 1 tablespoon lemon juice
- 3 c. arugula
- salt and pepper to taste
- 8 brioche buns or pretzel rolls
Method:
Up to two days before your event, add apple cider vinegar and turkey to a slow cooker. Cover the turkey well in ½ the bottle of barbecue sauce, cover with lid and cook on low for 6 hours.
2. Remove turkey from the slow cooker, allow to cool some, but not completely, then shred meat with a fork. (The meat will shred easier when it's warm than cool.)
3. Add shredded turkey to a bowl along with a ¼ c. of barbecue sauce and combine. You can cover well and refrigerate or serve immediately.
4. To make the sauce, combine greek yogurt, horseradish, and lemon juice. Mix well and finish with pepper to taste.
5. To assemble the sandwiches, generously apply horseradish sauce to both sides of the bun. Add pulled barbecue turkey to the bottom bun, top with barbecue sauce, a heaping handful or arugula, and a sprinkle of cranberries before topping with bun and serving.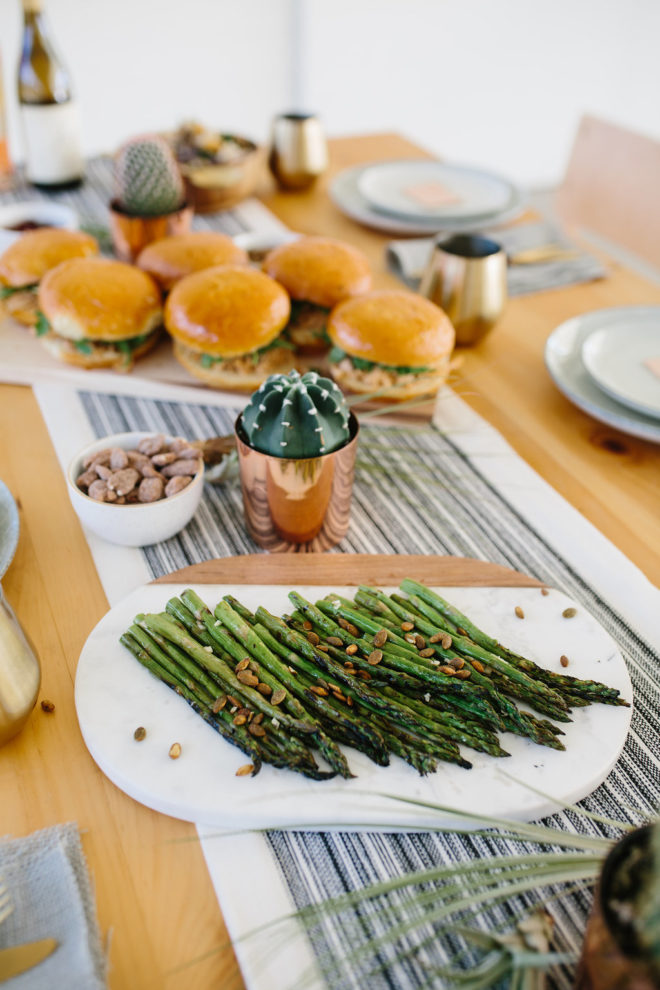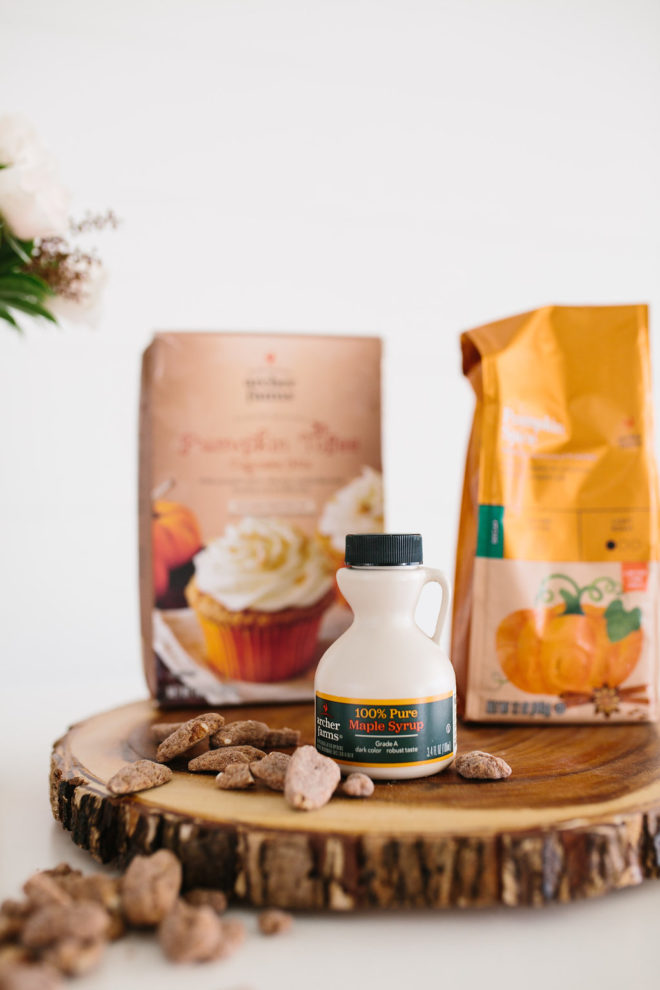 Roasted Asparagus with Pepitas and Goat Cheese
Ingredients:
-1 pound asparagus, washed and trimmed
-3 tablespoons olive oil
-1 teaspoon kosher salt
-¼ c. Archer Farms roasted pepitas
-¼ c. goat cheese
Method:
1. Preheat oven to 450 degrees. Line a baking sheet with aluminum foil.
2. Add the asparagus to the pan and drizzle with olive oil. Toss gently with hands and make sure asparagus is lined in a single layer on the pan.
3, Sprinkle with salt.
4. Bake for 10 minutes or until tender. You may have to bake longer depending on the thickness of your asparagus.
5. Remove from oven and add to a platter or dish. Toss gently with goat cheese. Add pepitas before serving.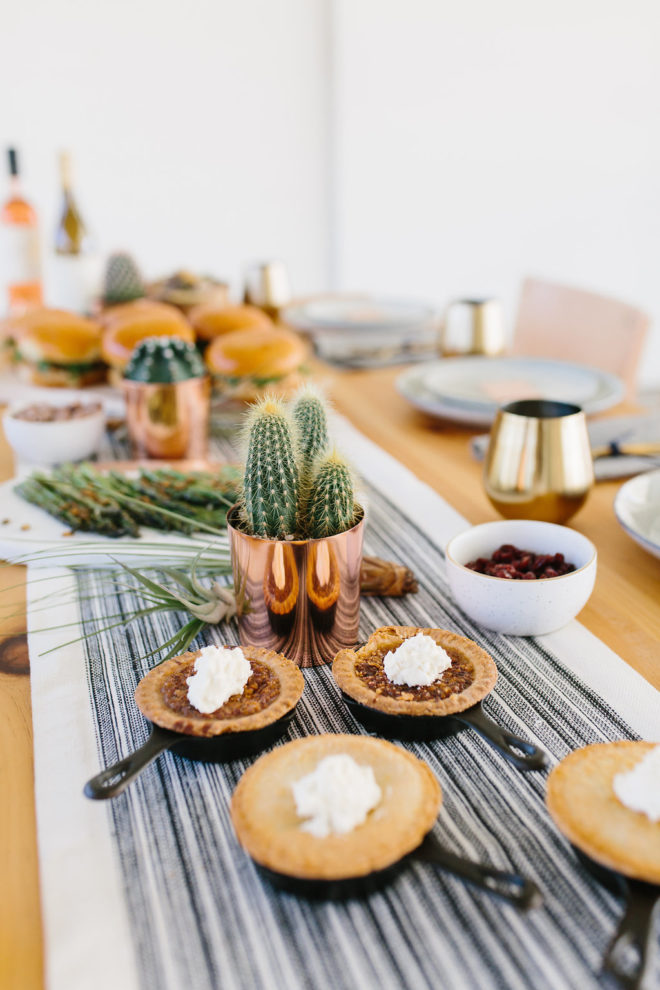 Tortellini Salad with Roasted Vegetables
Ingredients:
1 package Archer Farms cheese tortellini
2 cups roasted veggies of your choice. We used red and yellow bell peppers and cooked mushrooms.
1 c. raw baby spinach
¼ cup grated Parmesan cheese
3 tablespoons Archer Farm pine nuts
Dressing:
½ cup extra-virgin olive oil
¼ cup balsamic vinegar
1 teaspoon dijon mustard
½ teaspoon minced garlic
½ teaspoon Italian seasoning
fresh ground black pepper, to taste
Method:
1. Cook tortellini according to package directions, being careful not to overcook. Rinse cooked pasta with cold water and drain well. Transfer to a large mixing bowl.
2. While tortellini is cooking, place all dressing ingredients in a a bowl, whisk until well combined
3. Drizzle ½ of the dressing over the cooked and cooled tortellini and toss to combine.
4. Add roasted veggies, spinach, parmesan and pine nuts, then toss. Add as much of the remaining dressing as desired.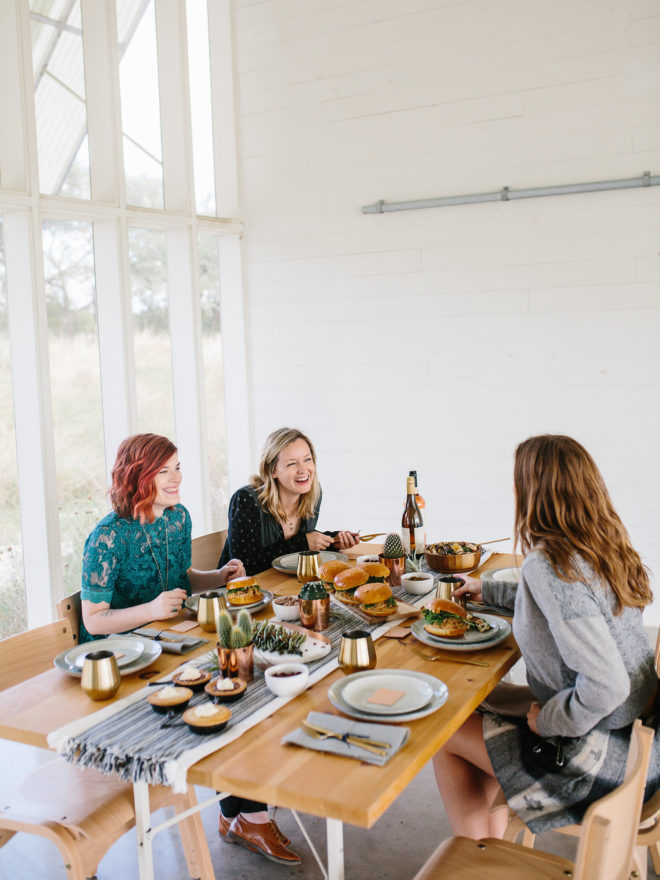 Every time I'm at Target I'm always inspired by their new tabletop collections. I love the speckled ramekins that we used for garnishes and table side snacks. I also really love this table runner. It's something that I can add to my collection and re-imagine for different occasions. It works for our Friendsgiving tabletop and would be great for Halloween, Cinco de Mayo, or even an all black NYE celebration! We used leftover leather pieces from another DIY project to create simple place cards for everyone that took less than 10 minutes. (DIY coming tomorrow!)
one || two || three || four || five || six || seven || eight || nine || ten
Since we are living in Austin now, instead of fresh flowers this year, we opted for succulents and cacti on our Friendsgiving table! You can find these year round and can continue to use them throughout the house long after the holiday season comes to a close. With the right care, they just might be the same plants on your Thanksgiving table next year! Plus, they were a thoughtful reminder of the current chapter of our story that we are writing here in Austin. When creating your tabletop, think local and possibly even forage things you have around you like pine cones, eucalyptus, acorns, gourds, etc. If you're near the coast, look for driftwood or shells that can be a part of your table. Mixing and matching new with old and natural with manmade pieces makes the table feel so layered and organic.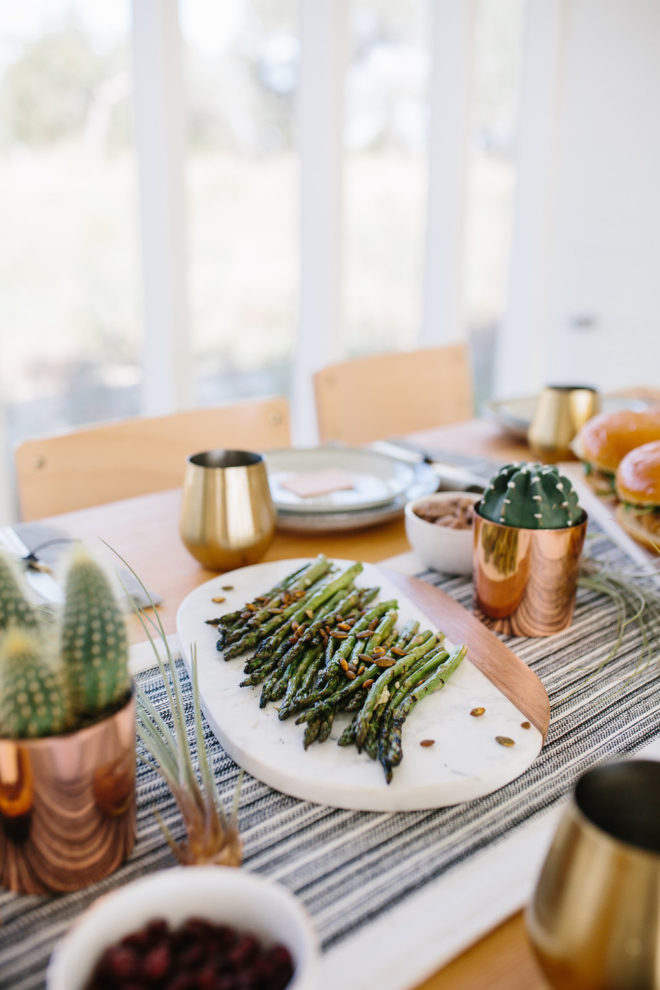 Happy Friendsgiving, friends!
Photography by Katie Jameson
Venue: Prospect House
Production Assistants Britt Towns + Emily Jacobs
Graphic Design Emily Jacobs
This post is sponsored by Target.  Our favorite one stop shop for everything from wardrobes to living rooms, tabletops to Thanksgiving dinner!  Thanks for supporting the brands that support this site."