Nothing makes me want to freshen things up like the start of a new year. If you're feeling a little bored with your hair, consider trying out one of these 7 braided hairstyle ideas that range from simple to intricate.
There are a lot of misconceptions about braids. First, that you have to have very long hair to wear braids. That is simply not true! There are even ways to braid short hair. Second, there is a misnomer that braids are always difficult which is also false. While french braids and mermaid braids may look intricate and take more time than a classic 3 strand braid, they are actually really easy to do on your own hair once you figure out the pattern. Keep reading for 7 braided hair tutorials to try this year...
1. The Classic French Braid
This loose french braid is my favorite weekend hairstyle. It's easy, looks effortless and is pulled back from your neck and from you face. It stays put all day and creates the prettiest waves when you finally take it down after many hours. (Pro tip: French braiding wet hair before bed is a great way to get natural waves without using heat on your hair!)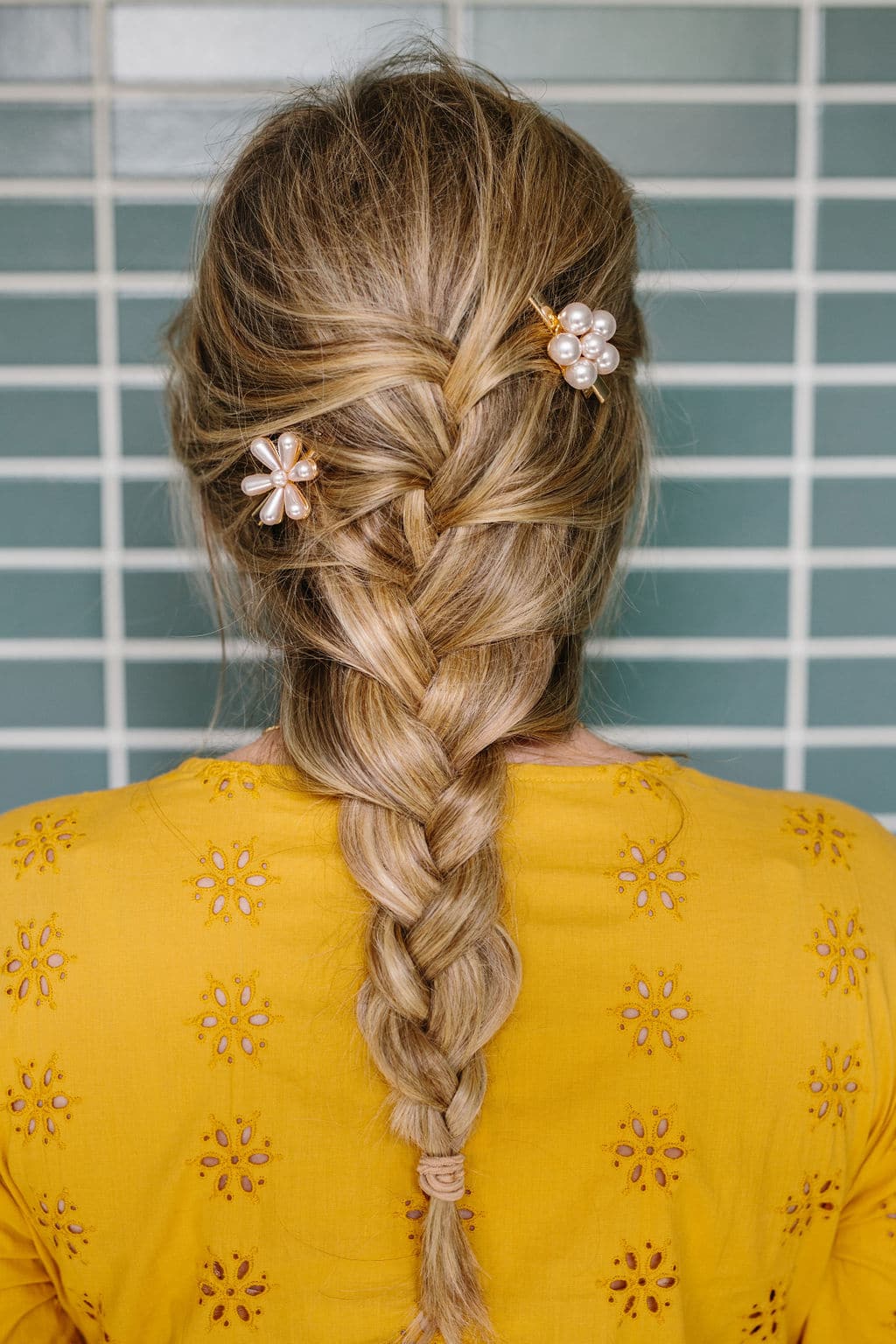 Get the full step by step for this french braid.
2. The Mermaid Braid
I discovered this mermaid braid hairstyle while on set one day and was instantly drawn to how messy and romantic it looks. While it appears complicated, this is actually such an easy braided hairstyle! After just a few minutes of twisting, pulling and securing with a hair tie, you're done!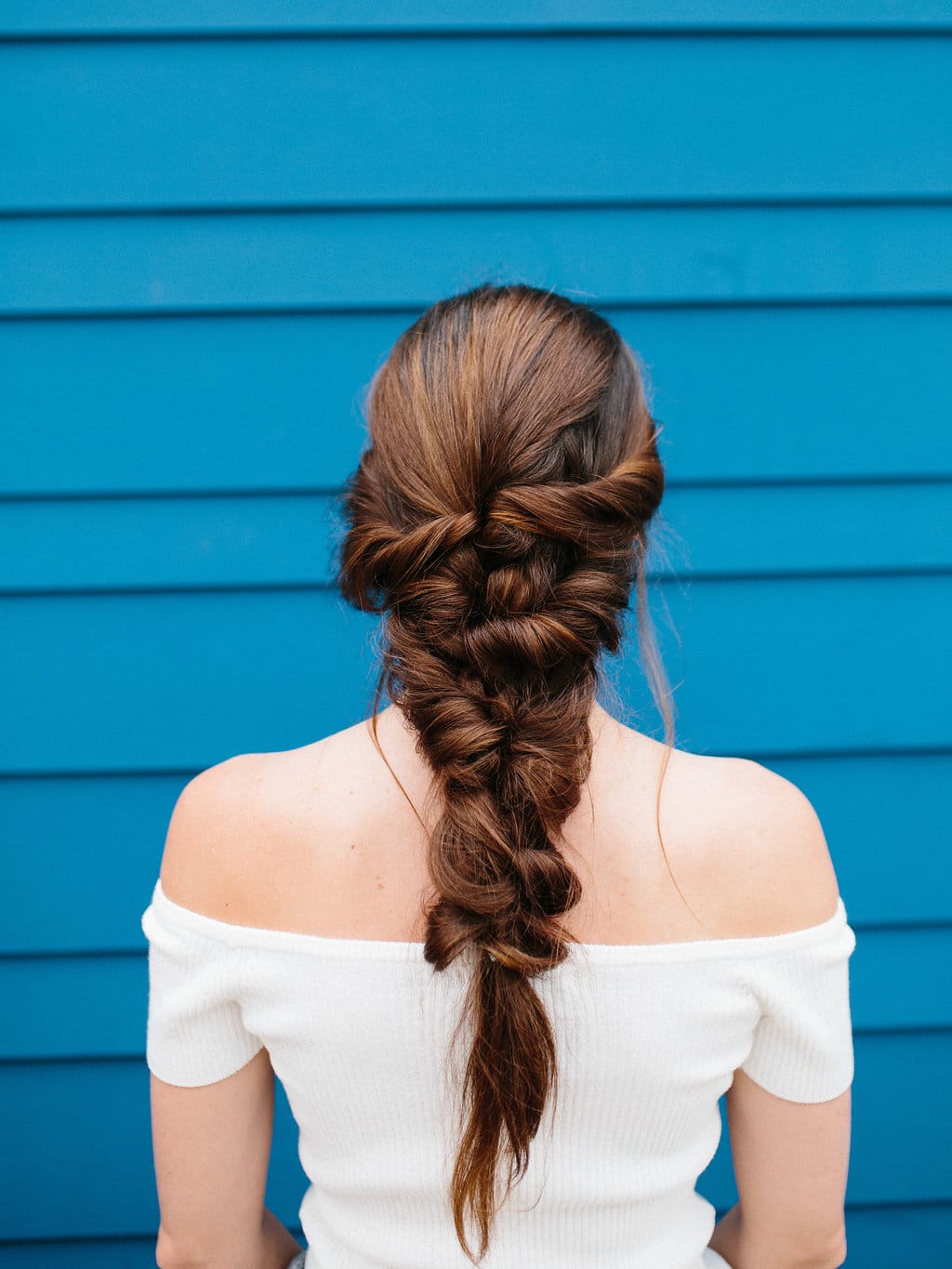 See the full DIY tutorial for the mermaid braid.
3. Easy Triple Braided Updo Hairstyle
If you're looking for an easy wedding hairstyle, this triple braided updo is perfect! It's really quite easy, but looks formal and romantic. Use hair extensions for a thicker braided updo. The best part is that it looks just as cute with jeans and a t-shirt as it does with a formal gown.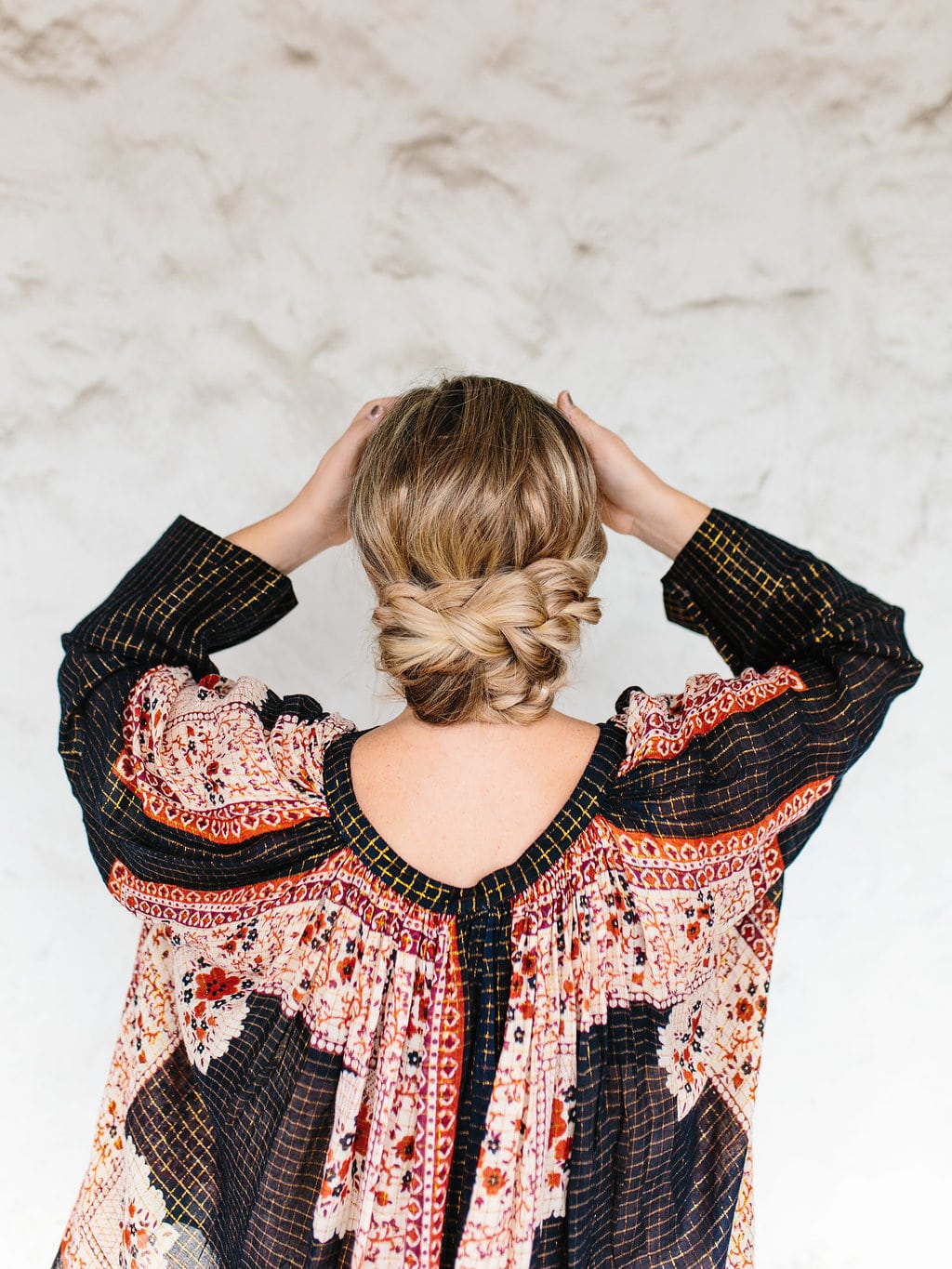 Check out the full step by step DIY for this braided updo
4. Braided Bun Hairstyle
We were inspired by Octoberfest when we first created this simple braided bun hairstyle, but it's turned out to be so classic and timeless. If you are a beginner and just starting to experiment with new hairstyles, this braided bun is for you!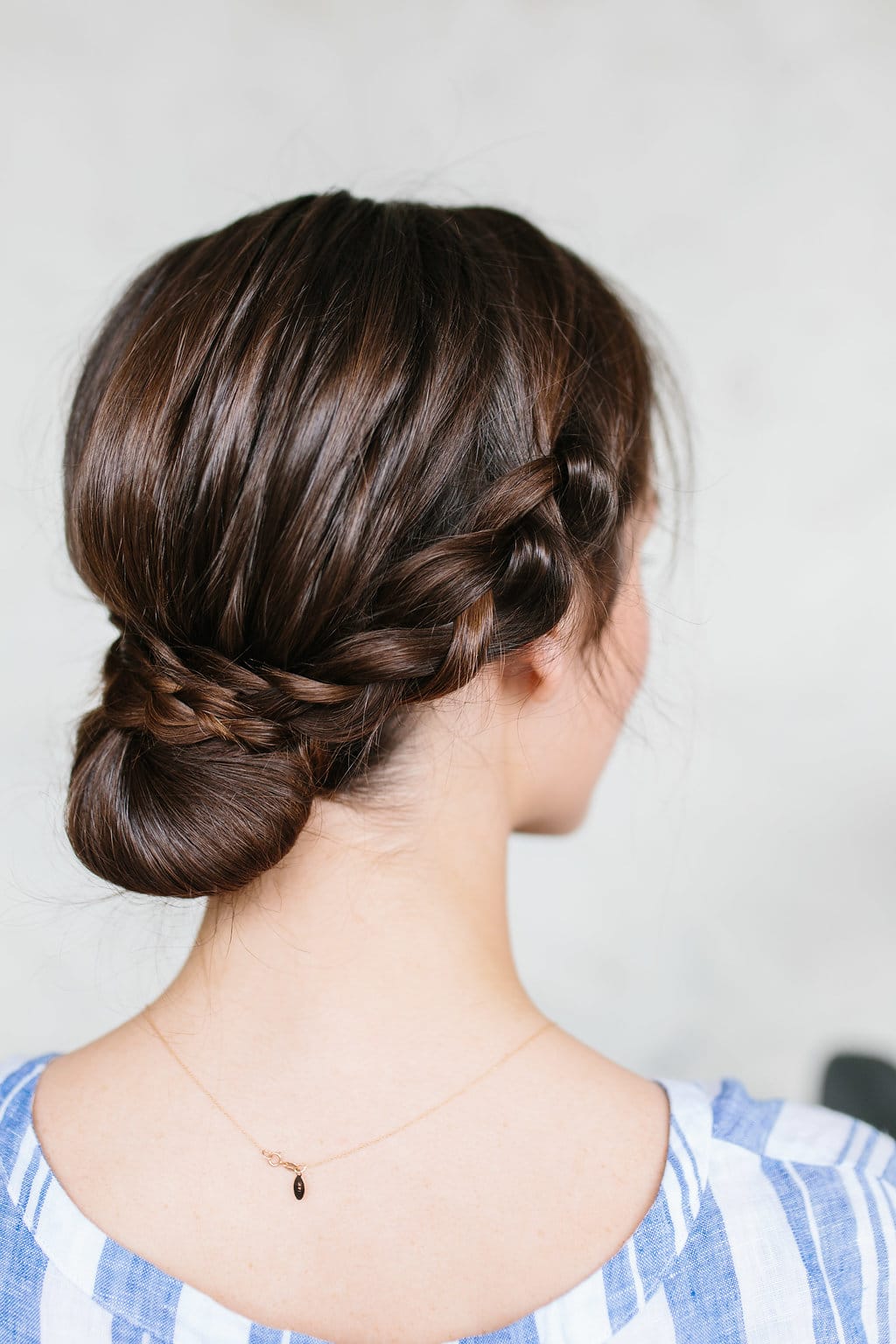 See the complete tutorial for the braided low bun hairstyle.
5. Wonder Woman Braid Tutorial
While some hairstyles are romantic, the wonder woman braid is so cool! It's ultimately a really cool ponytail hairstyle masquerading as a super cool, thick braid. This one is great for second day hair that isn't freshly washed. As is often true of braids, the more hair texture the better for this tutorial!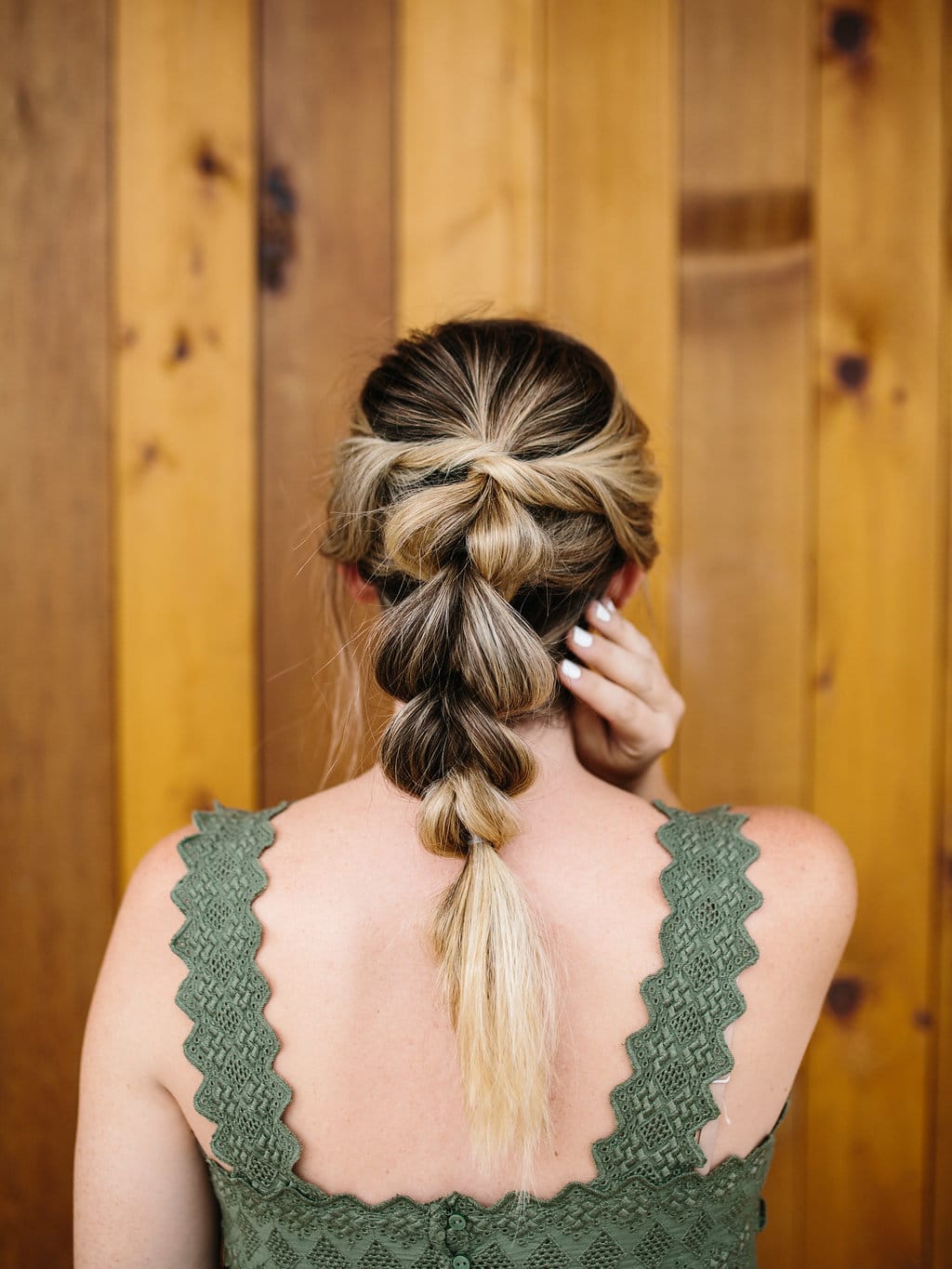 Check out the full Wonder Woman Hair Tutorial here!
6. Pigtail Braids
As far as braided hairstyles go, it doesn't get easier than simple three strand braided pigtails. While these braided pigtails are cute on kids, I would argue they're just as endearing on adults. Follow the tips and tricks in the tutorial linked below to keep your braids thick, loose and effortless looking always!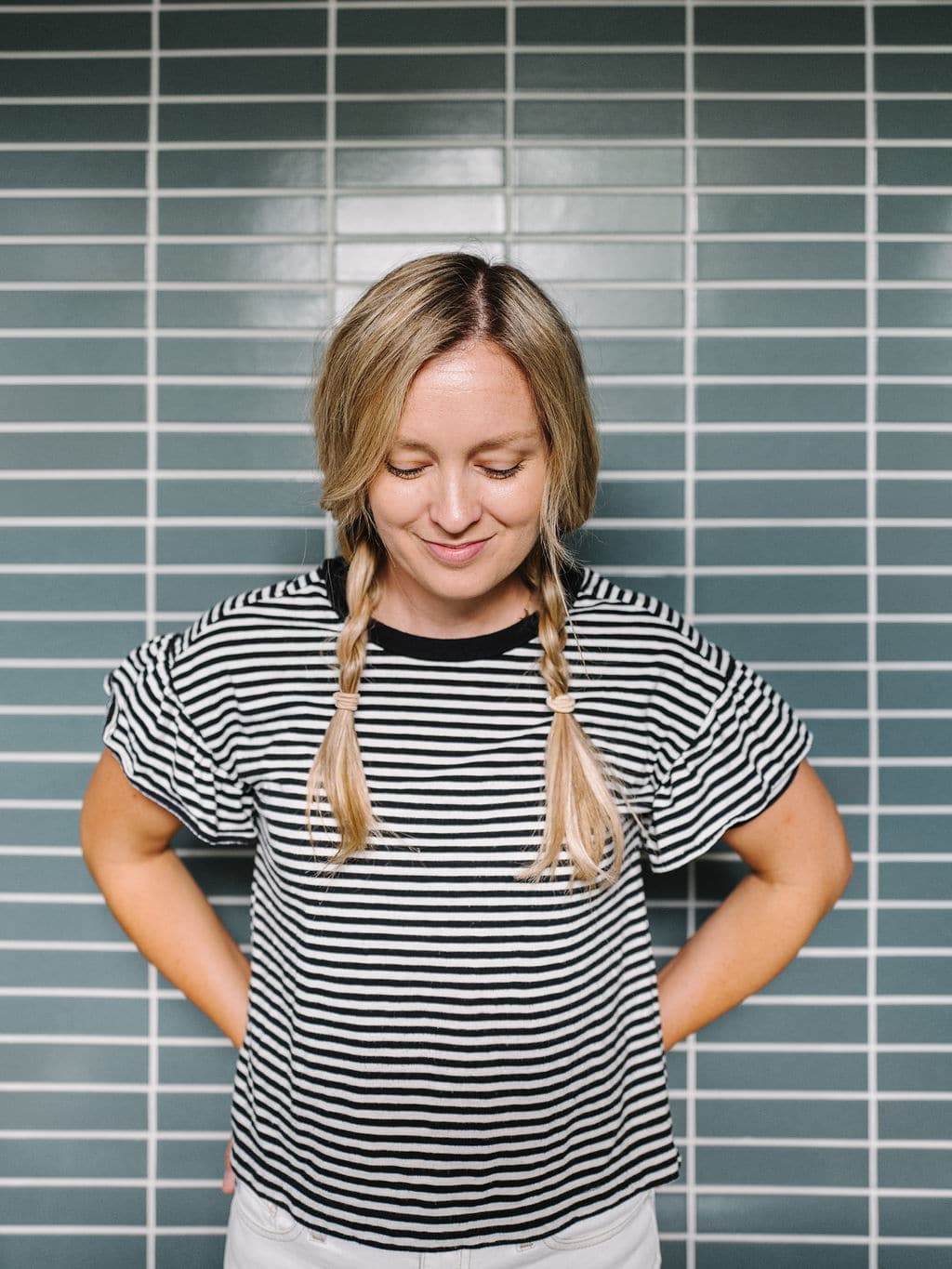 Check out this braided pigtail tutorial here.
7. Short Hair Braid
Like I mentioned earlier, there's a misconception that braids are only for long hair. Not so! If you have short hair, be sure to add extra texture through styling product before starting your braid. This will help loose, shorter pieces not to slip out of the braid. Second, consider the above pigtail style for short hair if the front pieces don't reach all the way around to the back.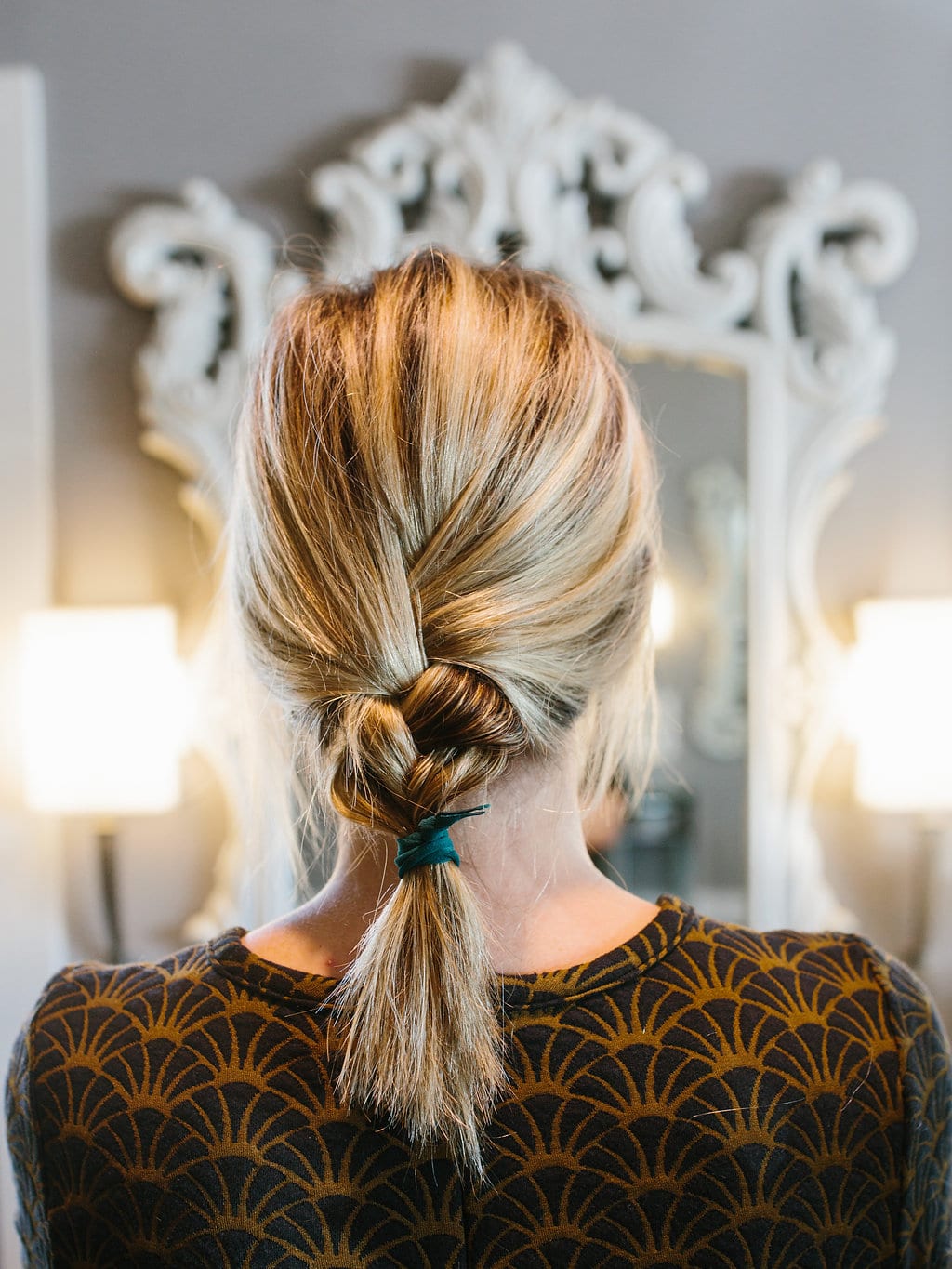 Get the full details on this short braid here!
BE SURE TO CHECK OUT THESE OTHER EASY HAIRSTYLES, TOO!