My first memory of Valentine's Day cards is choosing them from a grocery store shelf and bringing them into my elementary school classroom where we then went around the room and dropped a Valentine in each classmate's hand-decorated shoe box.  Did anyone else do this?!  Do they still do it this way?  I remember picking out my favorite designs for the people I really liked in class, but that was the extent of the creativity!  Now, with places like Urbanic, and Sugar Paper there's no excuse not to send your favorite people a cute and creative card.  (I love this one that I saw at Urbanic last week!  So funny!)  In lieu of shelling out five dollars on a card, though, we reached deep into our drawer of crafting supplies and made a couple of super simple designs that you can easily create at home.  Take it away, Molly...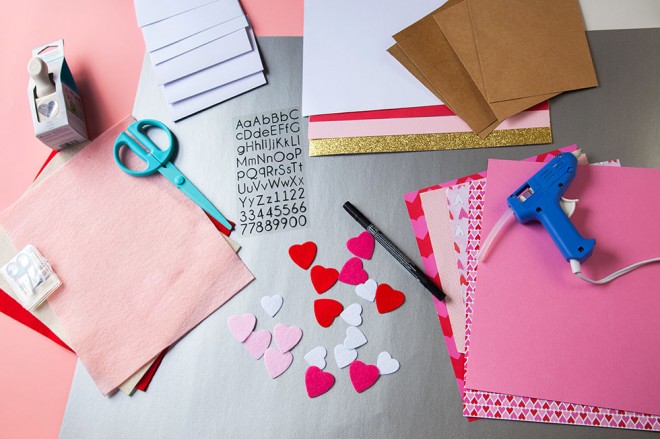 Heart on A String Card-- Supplies
pre-cut felt hearts, or hearts you have cut yourself out of felt

needle and thread, choose thread color based on the color of your card

sharpie or pen for writing text

blank greeting cards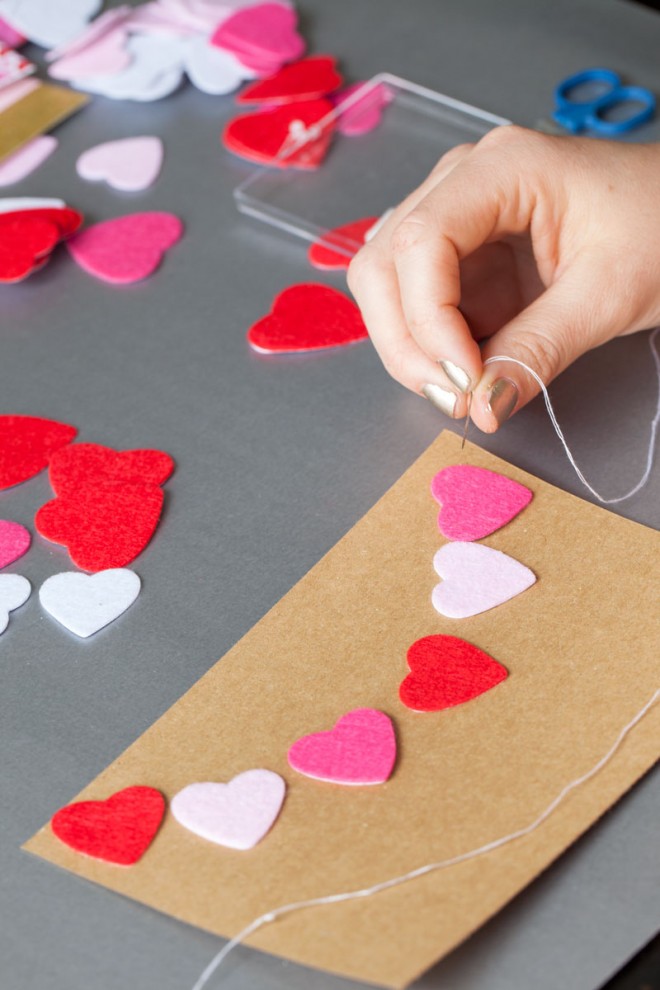 1. Lay out the order in which you want the hearts to go
2. Thread the needle with a double thread
3. First, put the needle through the back top corner of the card so it pokes through the front, pull the majority of the thread through and tie a knot on the back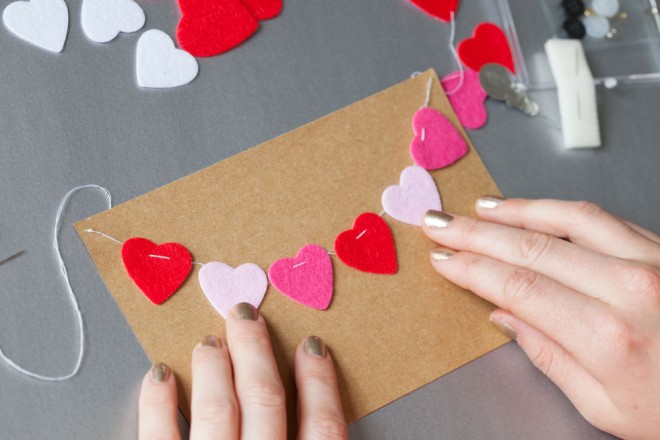 4. Single or double thread the felt hearts to create the garland
5. Thread the needle through the opposite top corner and tie a knot.
6. Write your message
Two of A Kind-- Supplies
exacto knife

colored/patterned valentines paper

gold sparkly paper

1 felt heart

tape/glue

sharpie/pen

blank greeting card
1. Open the card to the front inside cover
2. Trace the felt heart in any pattern that you'd like, we did a 3X3 pattern
3. Using an old magazine or newspaper as a pad, use the exacto knife to cut the heart shapes out of the card
4. Cut squares the size of the heart openings in the assorted papers
5. Glue or tape the paper squares behind each heart opening
(Optional: glue or tape an extra piece of white paper on the inside cover to hide individual squares.)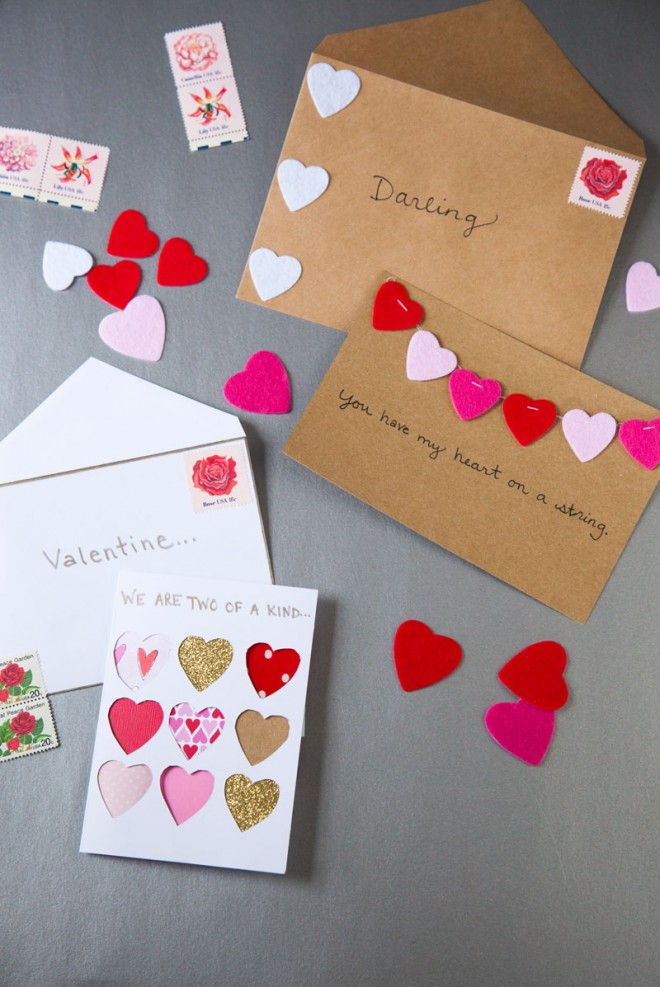 Photography by Jordana Sheara
DIY by Molly Fleet