My favorite DIY projects are those that fall into the easy category.  What's even better is when they involve mostly supplies that you already have around the house.  These cute painted napkins tick both of those boxes!  They're perfect for a Valentine's party, birthday party or just to have around the house.  You could switch up your stencils or even make it a monogram.  The best part?  It's super easy, we promise!  Take it away, Lindsay!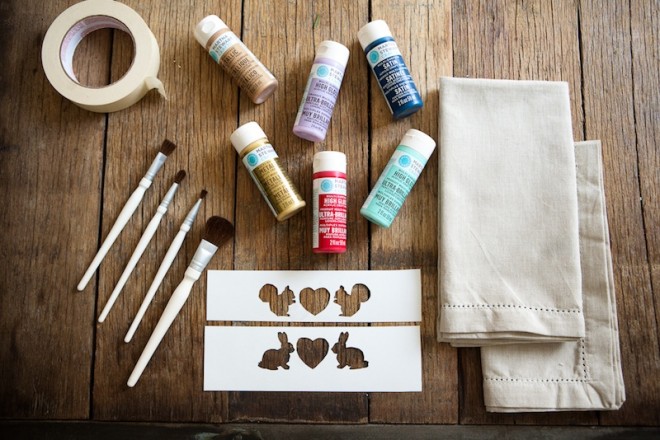 I (Lindsay) try limit the seasonal décor to Christmas and Thanksgiving, but like to have a festive touch for my favorite holiday: Galentine's Day. For those not in the know, Galentine's Day is celebrated on February 13th by leaving your significant others at home and kicking it breakfast style with your girlfriends. (This is much funnier if you watch Parks and Recreation on NBC, I promise). Since I can't give you all a needlepoint pillow of your beautiful faces, I offer this stenciled tea towel/napkin DIY instead.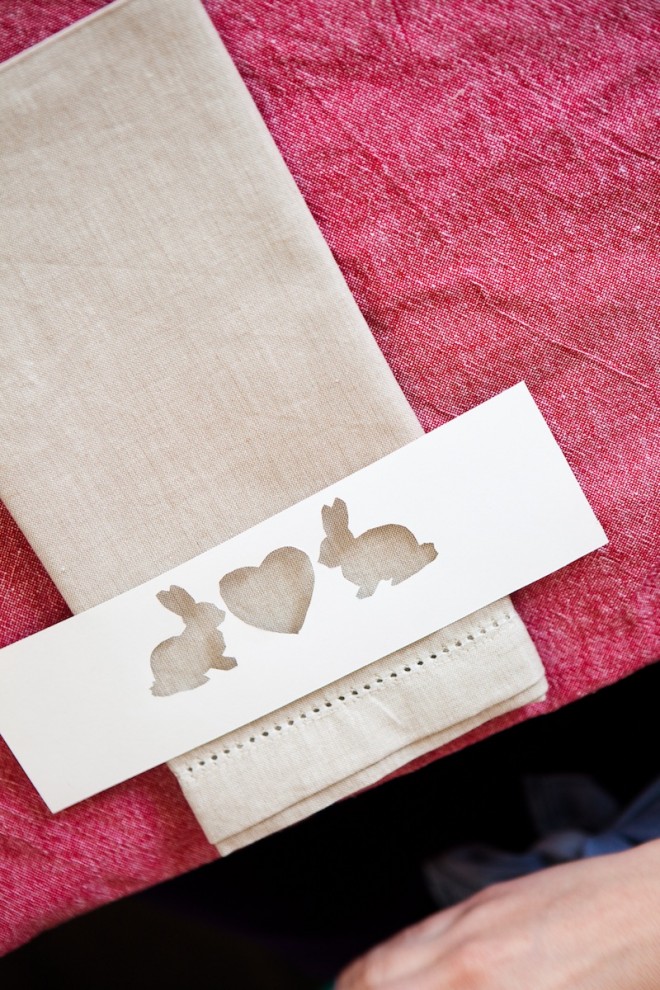 What you'll need:
Linen tea towels or napkins
Fabric paint
Stencils (you can download a PDF of ours here, print it on thick cardstock, and cut out the holes with an Exacto knife)
Stencil paintbrush
Masking tape
Paper plate
1. Align your stencil on the linen and tape it down with masking tape. Try to pull the fabric snug.
2. Squeeze a dollop of paint on the plate and dip the brush. Pushing down on the stencil edges with your free hand, lightly dab layers of paint into the shape (don't glob it, or else you might smudge your stencil lines).
3. When the paint is dry, slowly peel off the masking tape and stencil. Follow the instructions on the paint bottle for washing and ironing your new linen.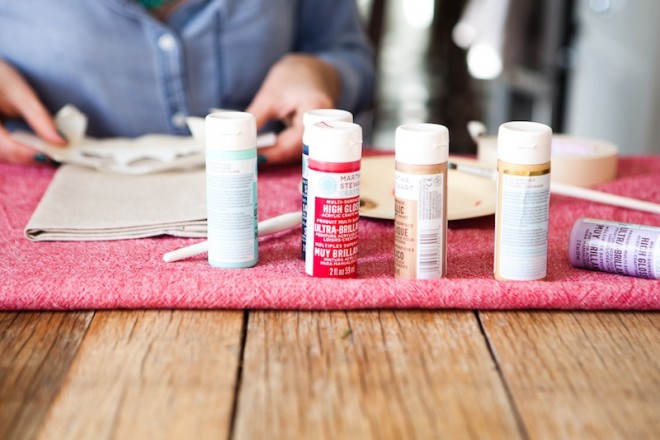 Photography by Stephanie Godfrey
Gold Plated Flatware by West Elm
Plates by Target
Linen Napkins by Cost Plus