Long before Parker turned one, I made a deal with myself that I wouldn't publish the party pics to the blog.  Not because the thought hadn't crossed my mind or because I lacked enthusiasm about the upcoming milestone, but I knew if I was shooting it and sharing it here that I would stress about each and every detail rather than being able to kick back with a margarita and enjoy that fact that we had made it to that first birthday-- something I had really been looking froward to doing!  All of that to say, I feel like we owe you a first birthday party recap and this one is too cute not to share!  Little Norah is a friend of Parker's and she was born to quite the crafty DIY mama-- lucky her!  Without further ado, keep reading for the sweetest first birthday party you have ever seen with lots of easy DIY ideas!
This party is all about simple, thoughtful details.  I love the balloons holding up pictures from the last 12 months and the vintage milk jars repurposed at vases.  It just goes to show that natural greens can be just as great as elaborate blooms-- without the elaborate price tag!
DIY party hat anyone?!  This is such a fun and easy way to incorporate different colors and patterns into the party!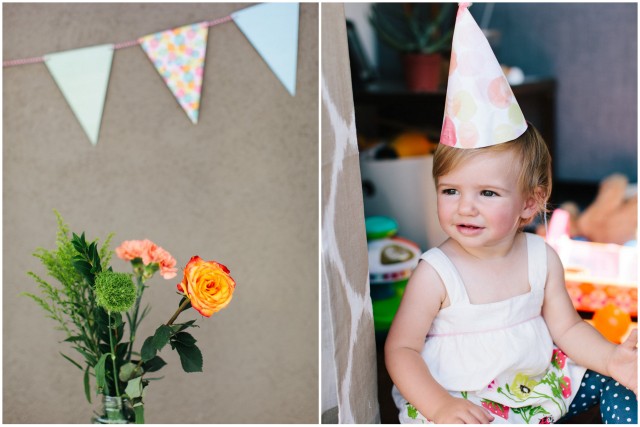 There were stations for painting, crafting, and water play for the kids to enjoy.  Plus, a teepee, because what kid doesn't love a teepee?
The sweetest little family (above) and the birthday girl and her friend Charlotte (below).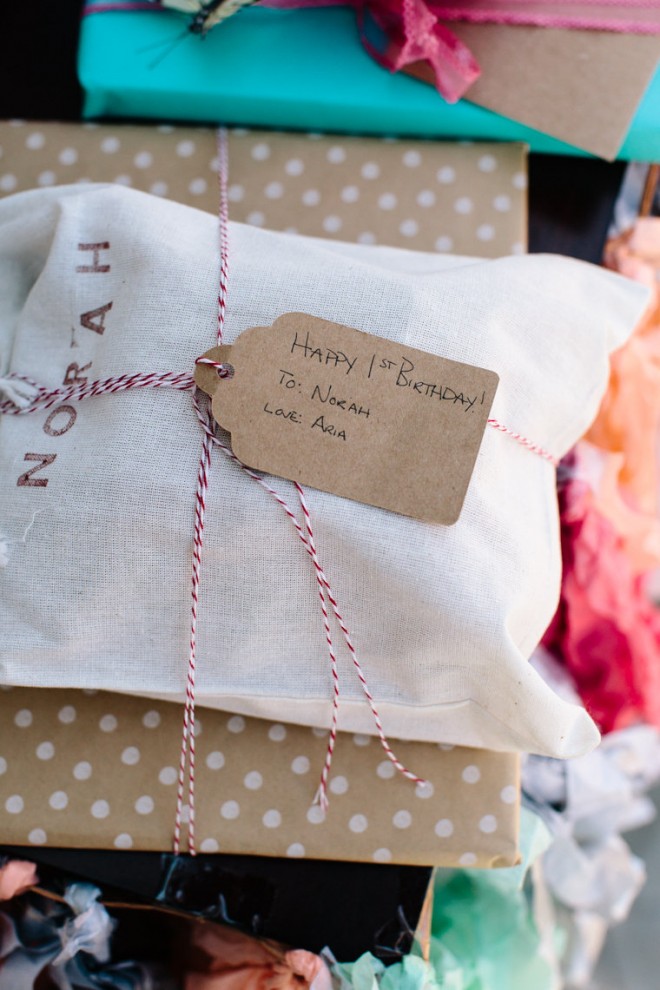 I love how fresh the menu was for the big day and these perfectly ripe strawberries had such a beautiful burst of color!
Happy birthday, Norah!  Thanks for sharing your big day with us!
Photography by Jess Koehler