With the holiday season just around the corner, endless opportunities for hosting friends and family around your table are bound to abound!  My kitchen table is a constant quick change artist in our house-- ever evolving with new accessories and color palettes, and always fresh flowers in time for the weekend.  (Well, usually, at least!)  This DIY table runner is one of the easiest things you can make for your table and is such a simple way to give it a total transformation on a budget.  Keep reading for the full DIY...
Supplies:
Super Fabric Adhesive or E6000
Fabric (My table took two yards, but some might need 2.5 or 3)
Scissors
Iron
Trim or Tassels for the ends (optional)
1. Begin by cutting your fabric into the appropriate size for your table.  You want the width of the fabric to be double what you want the width of your table runner to be.  Next, fold fabric in such a way that you create a seam down the center on the back side of the table runner.
2. Carefully apply a strong fabric adhesive-- this one is machine washable which is key!  You will want to either do this outside or near an open window.  These things tend to have quite a strong scent.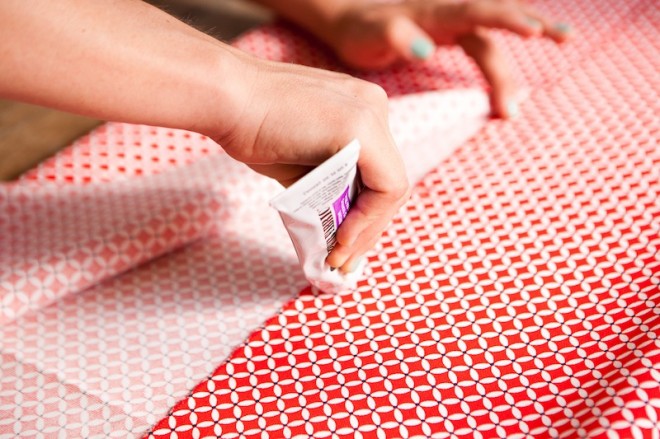 3. Using a flat, disposable surface carefully press on edge of the fabric onto the other to adhere.  I just used the end of an unsharpened pencil.
4. Using a hot iron, press fabric to create crisp edges.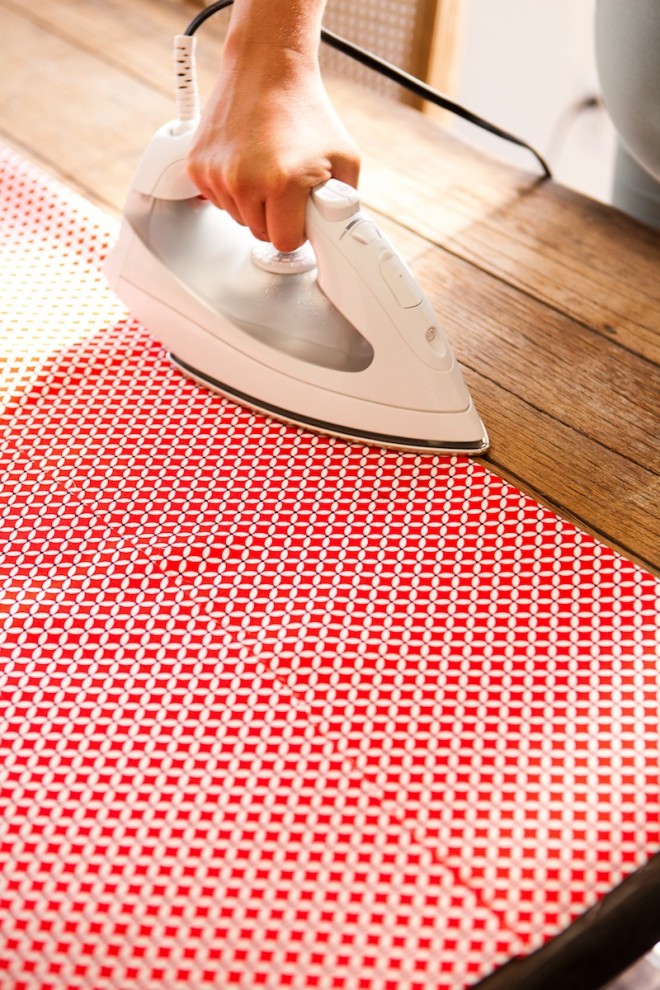 5. Carefully cut off any errant threads from the ends.  At this point you can use the same fabric adhesive technique to add grosgrain ribbon, fringe, or another finding to the finish the ends or just leave as-is.
Super easy, right?!
Photography by
Stephanie Godfrey
Napkins
and
Flatware
by West Elm