11/15/2016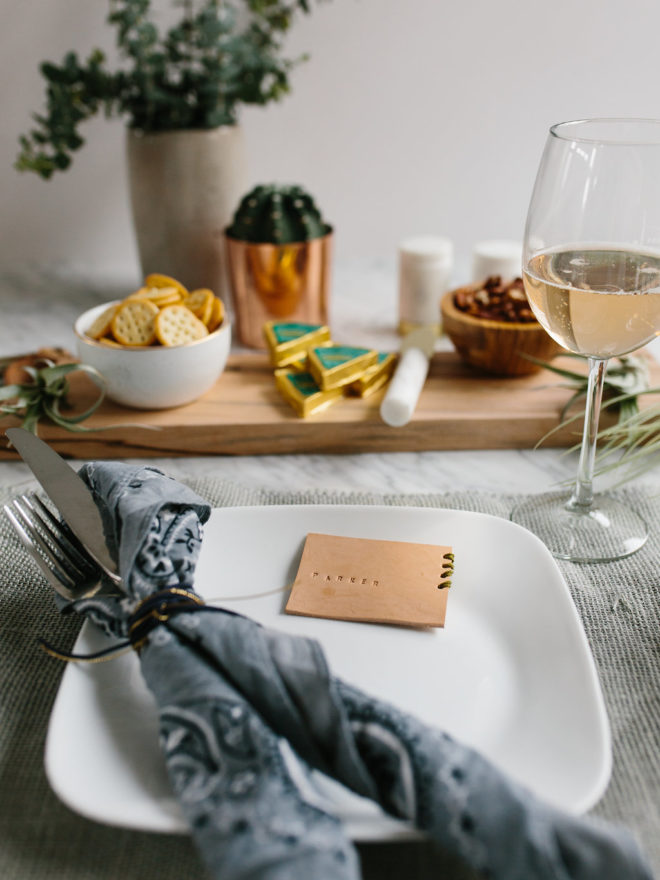 I feel like we could all use a little Thanksgiving in our lives right about now.  A real time to gather around a table full of food in the company of friends or family or, best of all, both. We chatted yesterday about "Friendsgiving" and this idea of entertaining that's more understated, focusing on community rather than a perfectly styled table.  In the spirit of our "use what you have" mantra, we created place cards from leftover leather scraps from this tutorial and decided they deserved their own home on the blog.  I was really happy with the way they came out and in took us just 10-15 minutes to create 6 of these guys, so it's really quite simple.  What are you doing this Thanksgiving?  In the spirit of unity and coming together, I hope we all find a place at a very welcoming table this Novemeber 24th, wherever that may be…
DIY Leather Place Cards
What You'll Need:
1. Scrap prices of leather hide
2. Letter press stamps
3. Hammer
4. Exacto knife
5. Leather hold punch
6. Leather string or yarn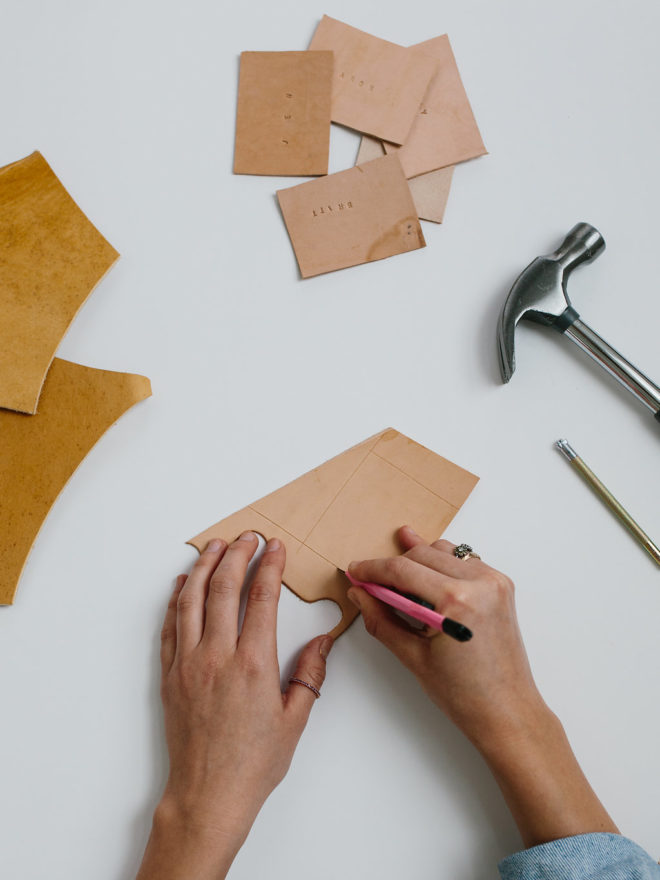 Instructions:
This was is super simple! Use an exacto knife to cut a square of leather. Dampen the leather with a wet paper towel before stamping letters into the leather with a hammer (about 10 taps depending on how bold you want the letters). Then use the hole punch and stamp a few holes to sew through colorful yarn or leather string.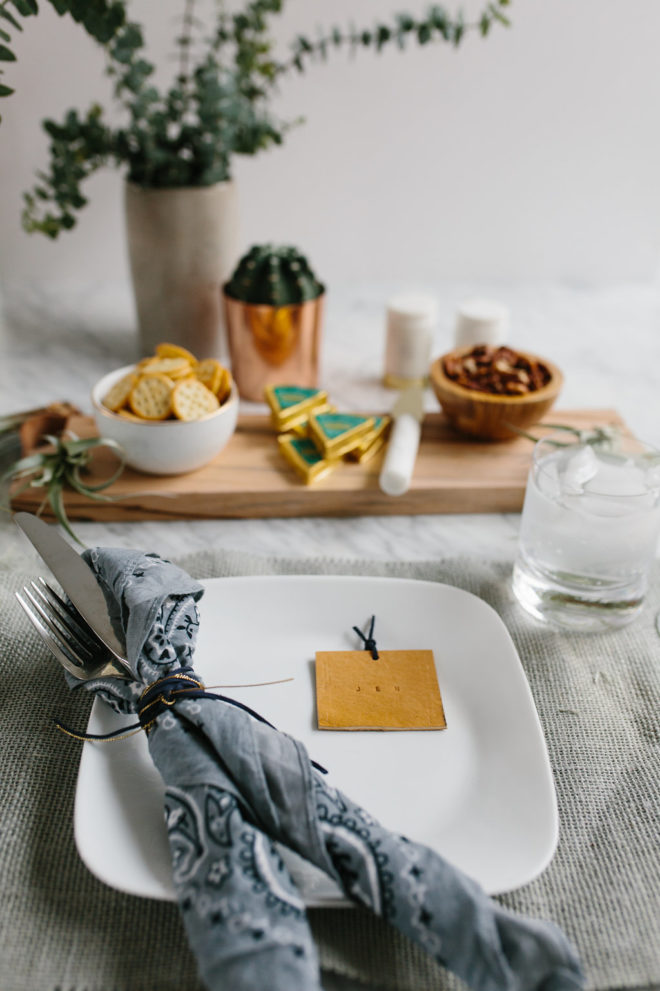 Photography by Katie Jameson
Crafting by our TEC Editorial Assistant, Britt Towns