02/10/2015
Have you noticed the heart elbow patch trend?  I've been seeing it everywhere and couldn't stop thinking about how easy it would be to recreate.  Plus, if you're not the super-over-the-top-red-and-pink-for-days type when it comes to Valentine's Day, this subtle heart stencil could be just the thing for you!  You could easily do a sew or iron-on patch, but I opted for a stencil and paint since I already had it lying around the house and am all about using what I have right now.  If doing it yourself isn't really your thing either, than go check out these ones for purchase here, here, and here!  Otherwise, keep reading…
Here's what you'll need:
1 nine month old craft assistant (jk… they're super unhelpful.)
heart stencil (I actually used a cookie cutter and some thick paper to create mine
fabric paint
paint brush
t-shirt
tape (to hold the stencil in place)
1. I created my own stencil with a heart-shaped cookie cutter and thick paper/cardboard so that's where you'll want to begin.  If you already have your stencil, then begin by putting on the top and marking with a piece of tape where you want your heart to go.
2. After removing the shirt, secure your stencil in the marked area with tape.  Be sure that the stencil is laying flush with the top so the paint doesn't seep out through the edges.  I recommend painting a few very thin coats of paint as opposed to gobs of paint.  It's less likely and less likely to bleed.
Repeat with the second side and allow both to dry.  Then… voilà!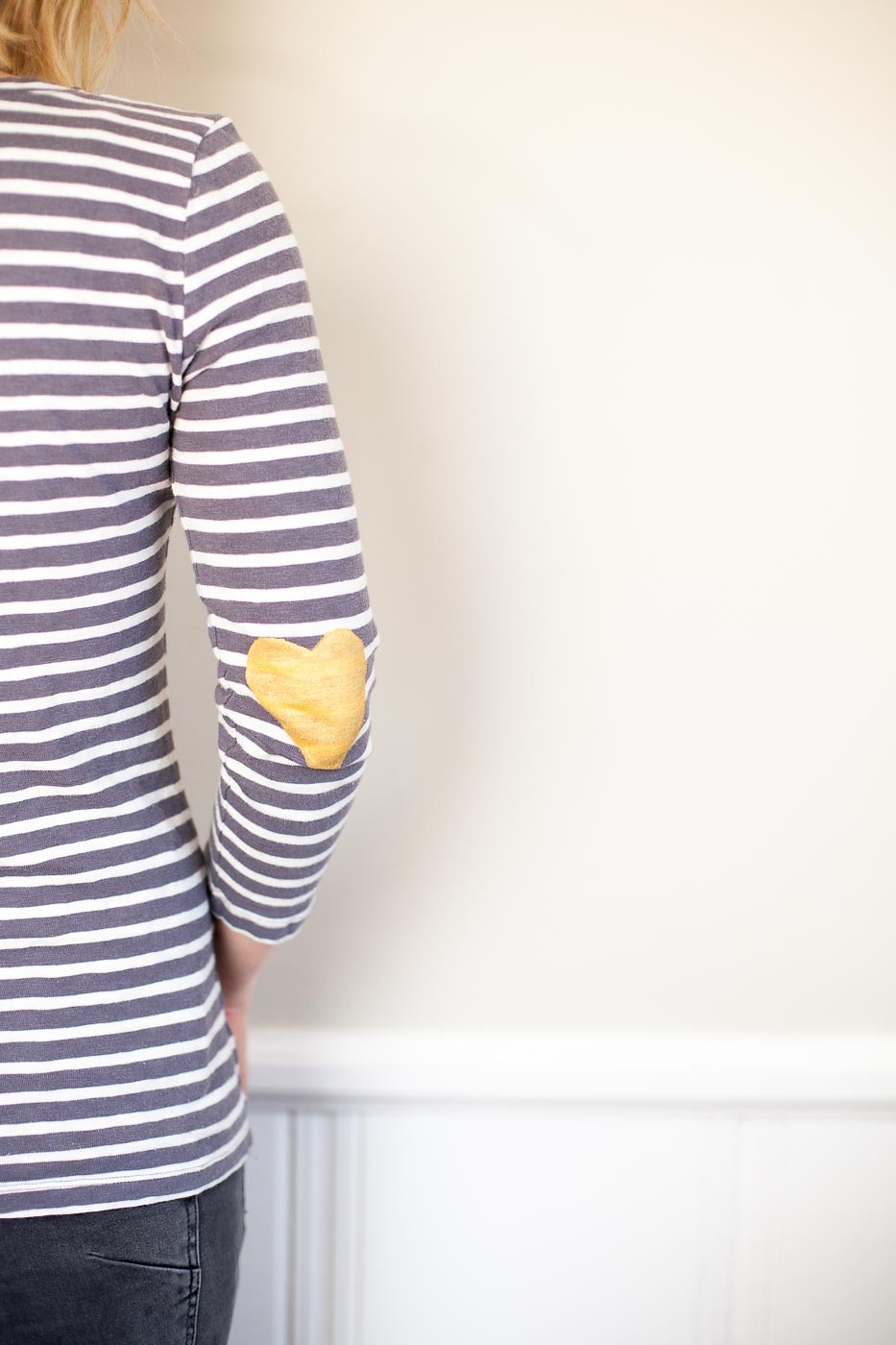 Photos by Stephanie Godfrey
22f6cc125344f928ff5967f3c9a98188c2a173a72b57e50f3c