Flowers make the best gifts, don't they? They're a site for sore eyes and an instant happiness boost (that has to be scientifically proven, somewhere right?!)  They're not, however, cheap.  Those fluffy hydrangeas and delicate garden roses come with a pretty price tag, so instead of an over-the-top bouquet, we made these sweet floral pins that pair perfectly with one of these chic Minted classroom cards that you can share with a dozen of your besties without breaking the bank! Attach them to your jacket or wear them in your hair.  Either way, they're bound to brighten someone's day!  Here's how to make your girlfriend's swoon...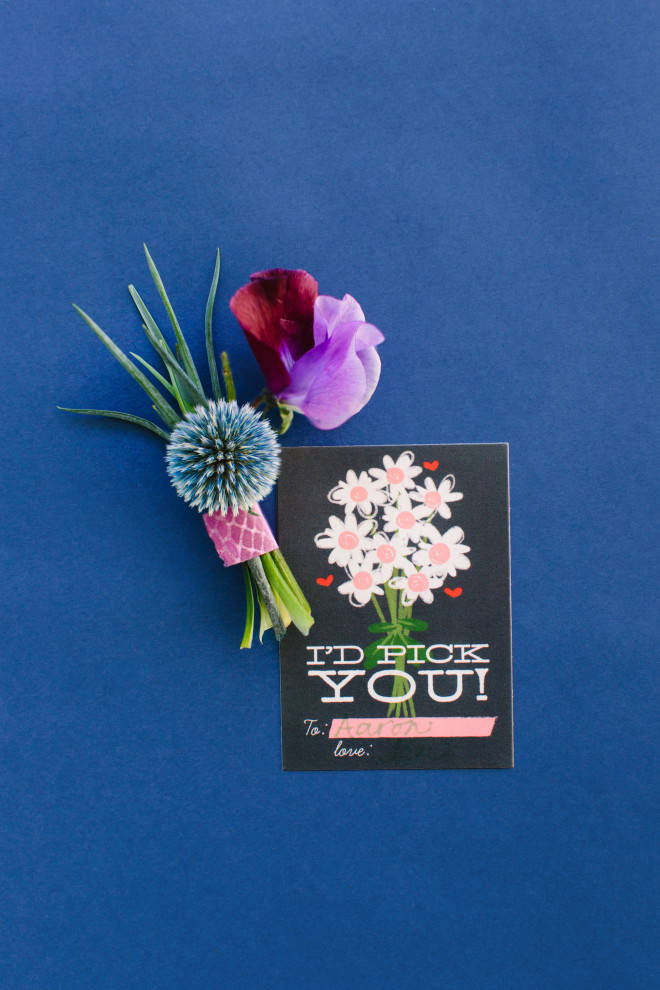 What You'll Need
-Floral Clippers
-Floral tape
-Your favorite flowers
-Your favorite foliage
-Ribbon, colorful tape, twine or any other fun wrap
Instructions:
1. Prep flowers by stripping leaves and cleaning up stems from flowers

2. Next begin with any foliage in back to anchor the flowers. Then cluster together fun flowers into a tiny "bouquet" on top of the foliage.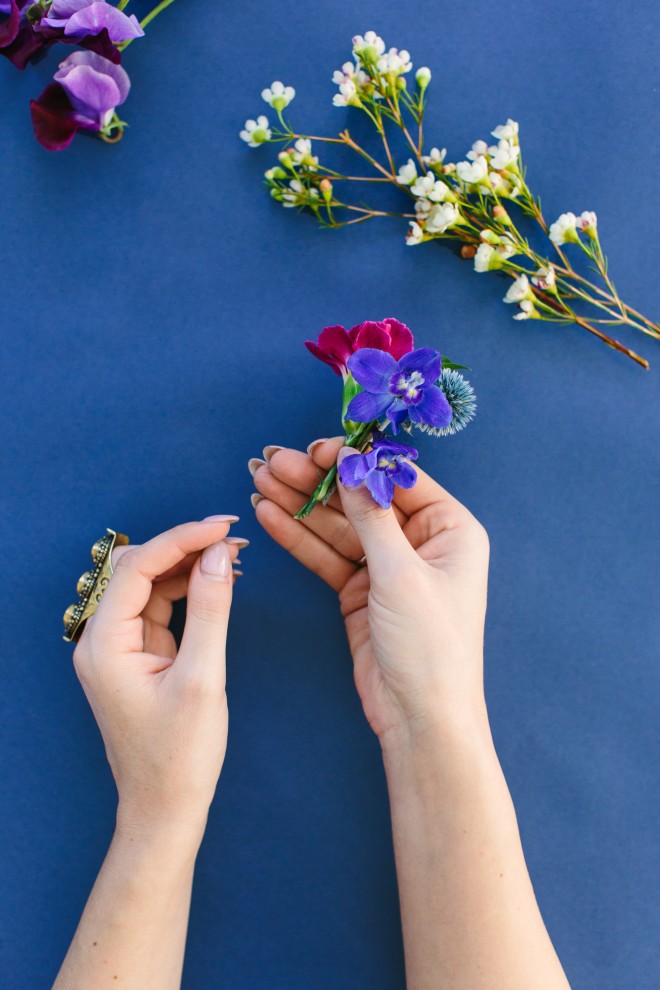 3. Wrap floral tape around stems to tack together (tip..floral tape sticks to itself, not to the stem)

4. Finish with ribbon wrap and use a little bout pin to secure or tie in a knot.

5. Store in a refrigerator until your ready to give to your Valentine!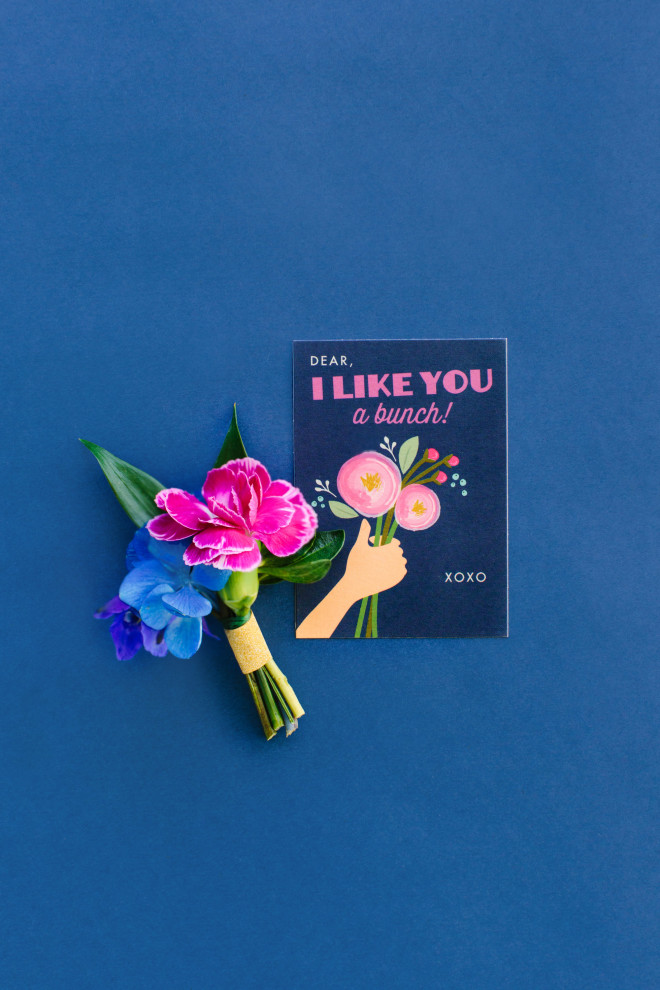 photography by Mary Costa
florals by Laura Williams
This post was sponsored by Minted! My go-to source for all things paper, party, and home decor!