05/13/2015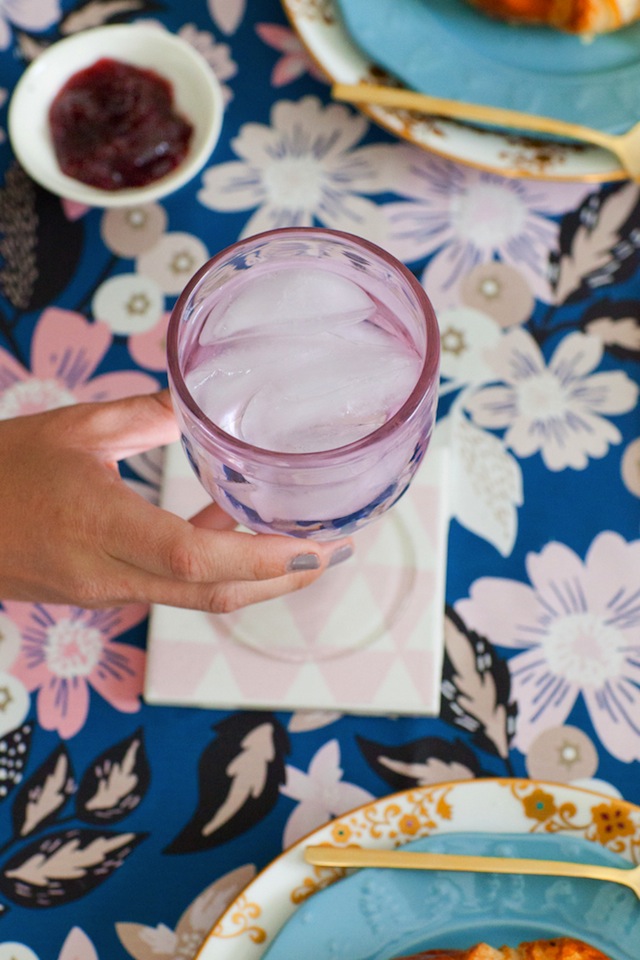 Is there anything better than something you can make yourself for less than $3 or, even better, probably for free from things you already have lying around your house?  Not to mention, something that you will actually use?  No, friends!  The answer is no!  My friend Corrie is an incredibly talented designer and artist and we have been putting our heads together recently to create super simple DIYs that you actually want to use.  We fell in love with these Minted fabrics a few months ago and have been loving incorporating them into the projects ever since, but you can use any fabric you happen to already have, assuming that is makes you weak in the knees like these do for us!  (Also, we shared this DIY earlier this week with my friend Leah who is pregnant with twins.  Her pregnancy has had it's challenges, so we might be popping in from time to time to give the mama a much needed break!)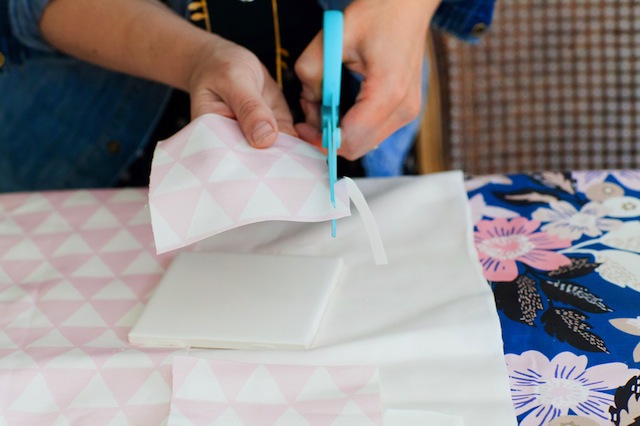 Supplies:
4″ square white ceramic tiles
mod podge glue
1/2 yard of fabric (both of these prints are from Minted)
1″ foam paint brush
scissors
pencil
ruler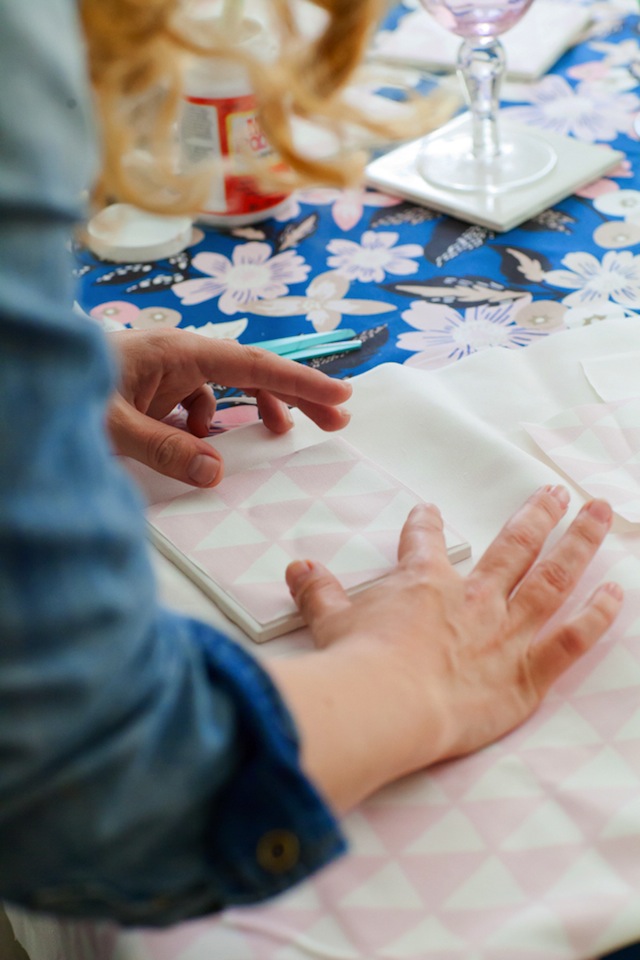 Instructions:
1. This DIY is so simple, you guys! Begin by laying out your fabric and either measure out a 4″ square or tracing the edges of your tile, then cut out the piece of fabric.
2. Using a foam paint brush, cover the top side of the tile with mod podge glue, then place the fabric neatly on top. Make sure there are no bubbles in the fabric, then add another layer of mod podge glue on top of the fabric.
3. Allow to dry.
Photography by Melissa Valladares
Fabric by Minted