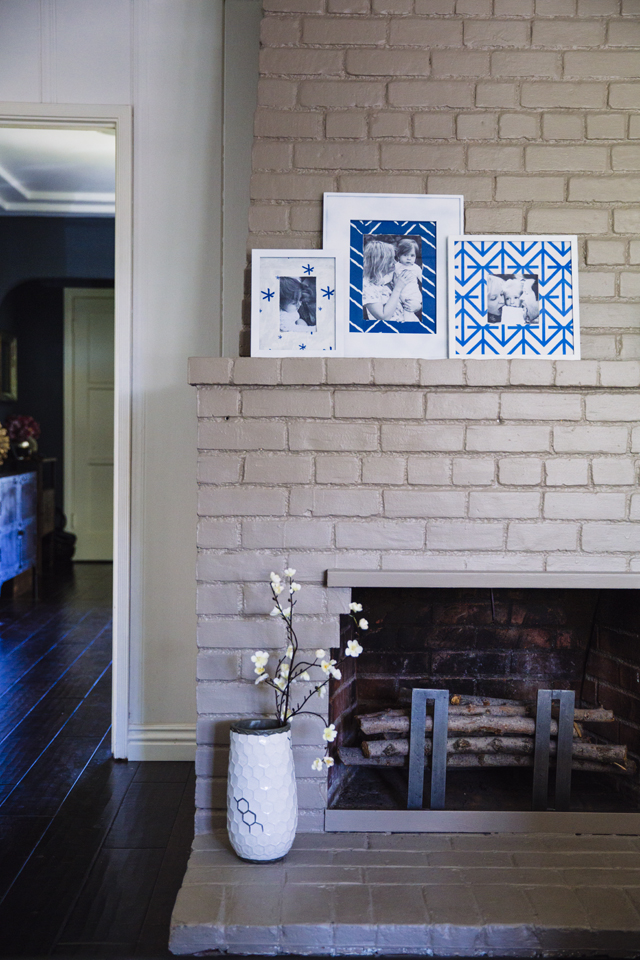 Can I just start this week by saying that after almost two weeks of traveling, I am so happy to be home in sunny LA and so happy it's May?  It could be argued that May is the keeper of all of the best holidays-- Cinco de Mayo, Memorial Day (hello, summer kick off!), and Mother's Day-- which means there's almost always something to be celebrating.  When we were dreaming up of an easy Mother's Day gift DIY, I knew I wanted it to be something heartfelt.  If your mom is anything like mom then there is almost nothing she needs, but a picture of her babies or grandbabies is a surefire way to melt her heart.  Enter these handmade fabric picture frame mats we made with Minted!  Here's to how make them:
What You'll Need:
Fabric (amount depending on number and size of mats)
Picture Frames
Spray Paint (optional)
Photos
Excto Knife
Scissors
Scotch Tape
Mod Podge Glue
How To Make Them:
1. Begin by choosing your frames and mats.  The bigger the mats, the more of a statement the fabric will make.  I have a box of frames in our garage that we aren't using and really wanted to repurpose them rather than buy new ones.  In order to make them cohesive and not too busy, I spray painted all of them white.
2. Lay out your fabric.  If there are wrinkles, you'll want to iron or steam them out before you go any further because doing so after you've already measured and cute the fabric can stretch it and change the size.  Place your mat on top of the fabric then trace around the edges with an exacto knife, pressing down just enough to leave a line that you can follow with your scissors.  Cut out your fabric mat.
3. Lightly cover your mat in mod podge glue, then place the fabric on top and press firmly, ensuring there are no wrinkles.
4. After allowing the mat to dry, reassemble the frame with mat and photo.  Ta- da!
Some helpful hints:  White based fabrics aren't ideal as it's easy to see the glue underneath.  The larger the mat, the better.  Use nice thick fabrics, like these from Minted.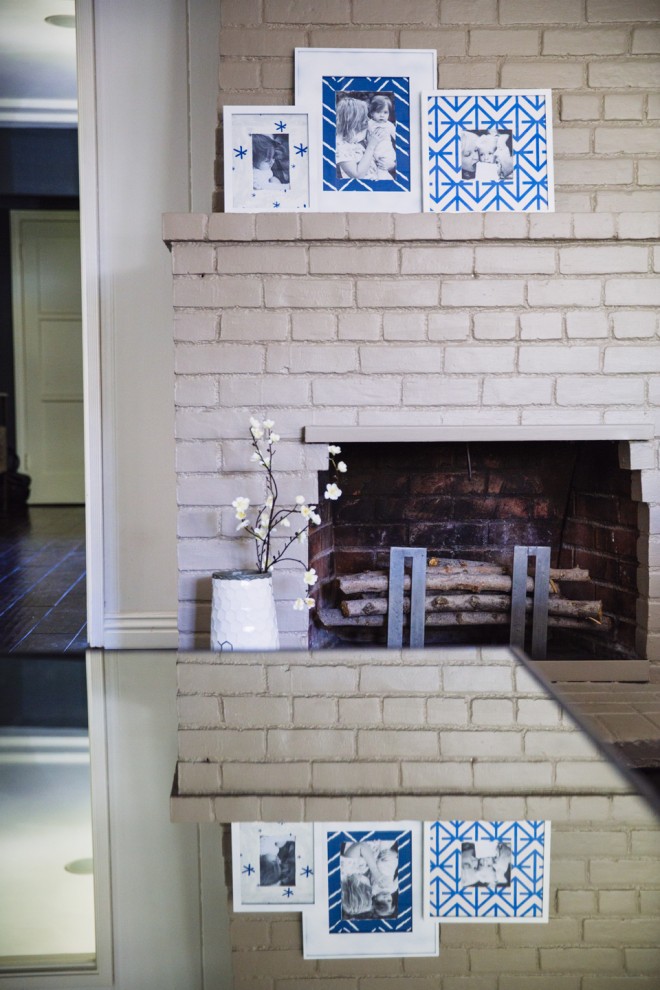 Photos by Aaron Pinkston
(To see another way we used Minted fabrics, check out this post.)