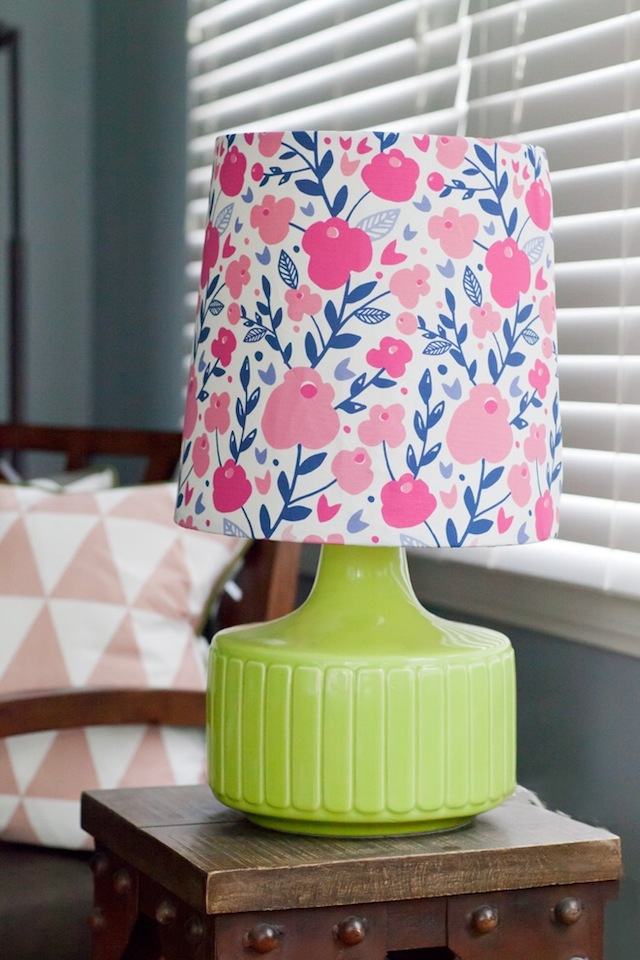 Our master bathroom demo was supposed to begin yesterday, but we ended up having to postpone a month because of the floor tile.  I was so ready to take a sledge hammer to the white square ceramic tiles, but I know the wait is going to be worth it!  (We are getting our floor tile from Fireclay and it's gorgeous!)  In the meantime, here is a project that Corrie created for us on a much smaller scale that takes all of 30 minutes to complete.  Most of us have lamps in our home already, and this simple fabric update can totally change the look and help you add a little more color or pattern to a room.  Naturally, our fabric came from Minted-- because I'm obsessed!
Here's what you'll need:
Fabric, enough to cover your lamp shade
Scissors
Hot glue gun and glue
Pencil
Instructions:
1. Wrap the fabric around your lampshade and trace where you'll need to cut using a pencil. Most shades are smaller at the top and larger at the bottom so your fabric won't be a perfect rectangle.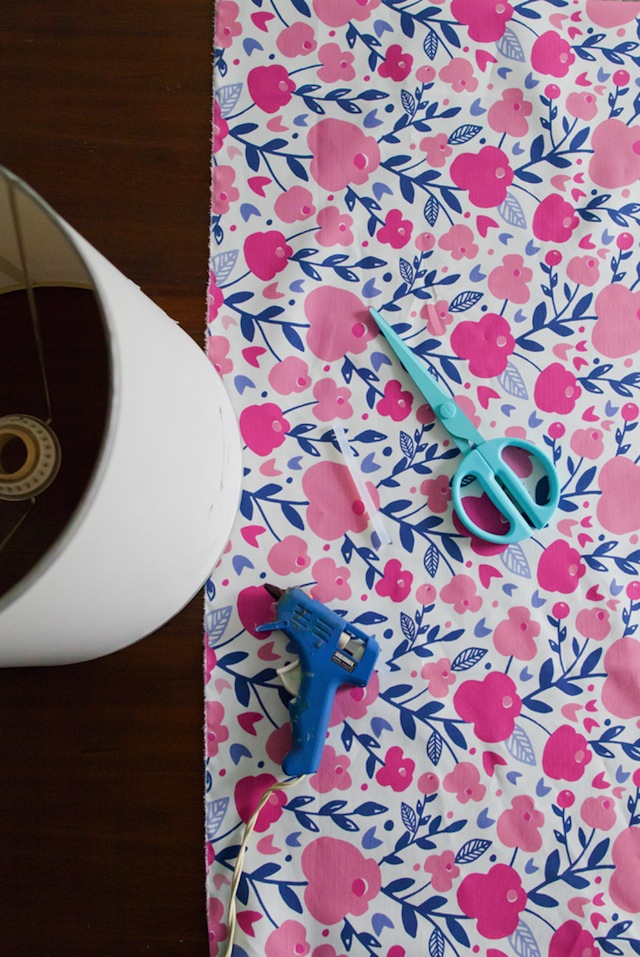 2. Cut out your fabric.  Using a hot glu gun carefully adhere the fabric to the underside of the lamp.  We didn't use any glue in the middle of the shade, only at the top and bottom edges.
 Pretty simple, right?!  I also think a big block stripe would be so fun on a retro lamp like this!
Fabric from Minted
DIY by Corrie Sullivan
Photography by Melissa Valladares