12/02/2016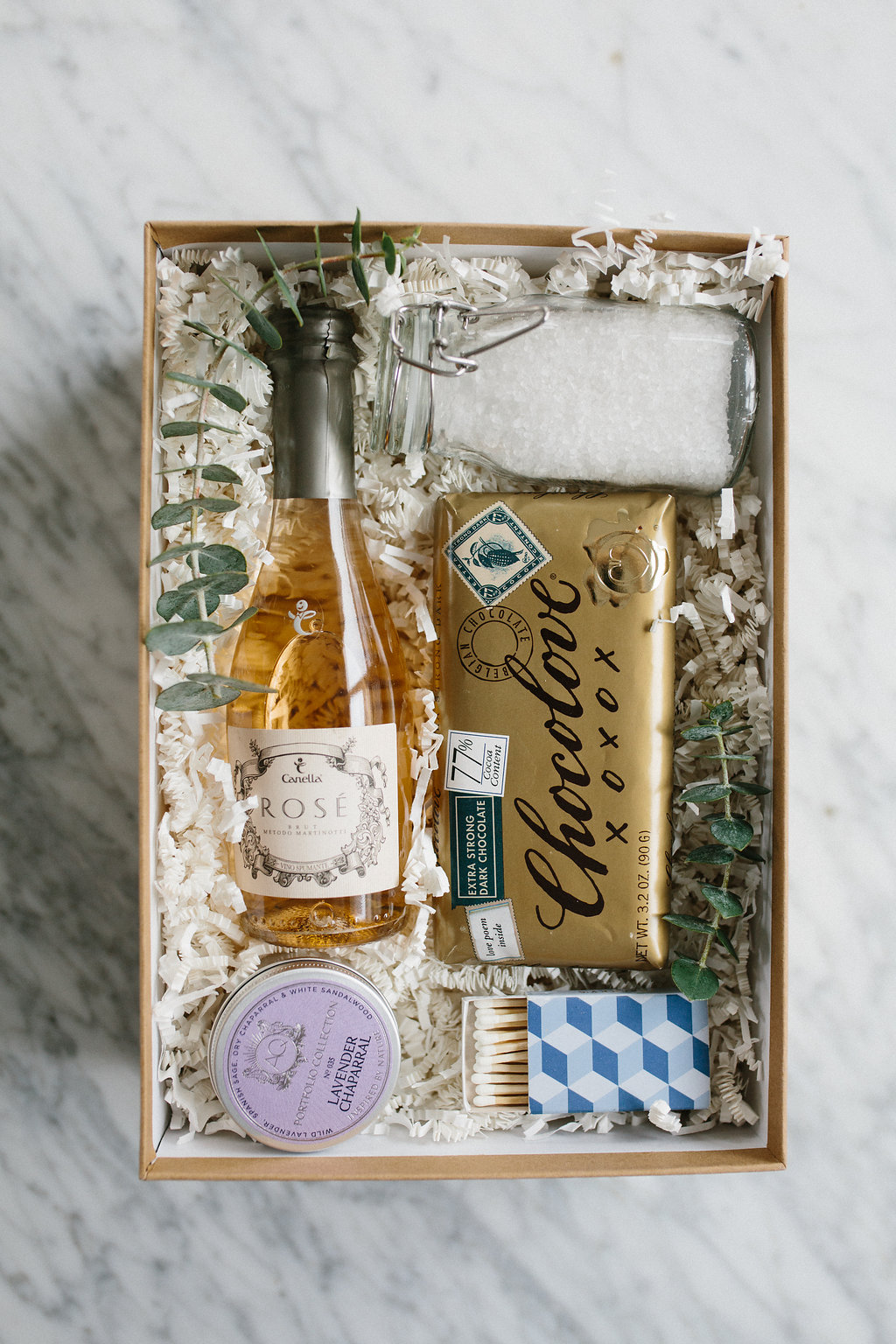 Can I get a collective TGIF out there?! So excited for the weekend and so excited for this holiday season.  As if the fact that I birthed her from my body wasn't proof enough of kinship, we were on our way to school one day this week and Parker said out of the blue, "Mama, Christmas music makes me so happy!".  Me too, sister, me too.  Our to-do list includes finishing up our Christmas shopping and present wrapping, followed by a much overdo date night with Aaron on Saturday night.  I'm dying to see a movie!  Any recommendations?! (I've heard Arrival is amazing!)  If you're looking for a weekend project, we made a DIY bubble bath gift box for teachers for my friend Eden's site, Sugar and Charm, and am so happy with how they came out.  My only regret is I didn't make about 8 more to give away as gifts! (They're super affordable… keep reading below for the details!)
DIY Bubble Bath Gift Box
1. Box: We used one that we had lying around the studio, but you can get them really cheap in bulk at your local craft store or Amazon.
2. Demi bottle of rosé
3. Candle (These mini candles are one of my favorites and super affordable!)
4. Cute matches: A lot of local restaurants and hotels have cute matches.  Pick up a few on your next date night.
5. Lavender Bath Salts: We picked up the glass bottles from Hobby Lobby and then poured the bath salts that we bought in bulk at Central Market (a local grocery store) into them.
6. Add crinkle cut craft paper or tissue paper to the bottom of the box to fill in and make it look complete.  We also added a few sprigs of eucalyptus to ours. You can forage for Magnolia leaves, rosemary, eucalyptus, holly berries or whatever else you have near by!
7. Close the box, wrap with ribbon and voilá!
Photography by Katie Jameson
Crafting by Britt Towns for The Effortless Chic
(For more DIY ideas, see here!)