10/05/2015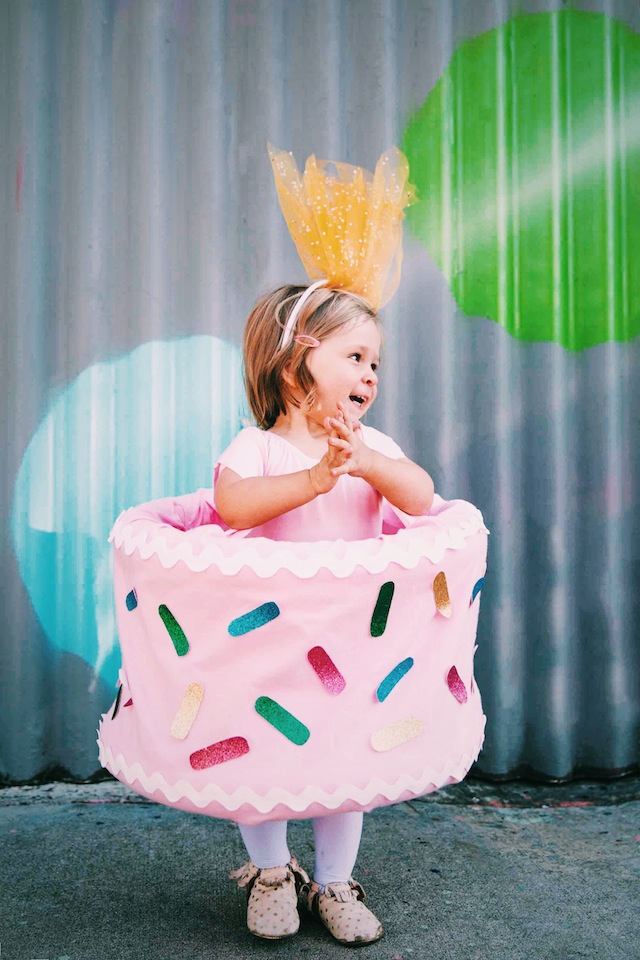 I am not usually super over-the-moon about Halloween.  I'm head-over-heels for the 4th of July and Christmas is total magic, but Halloween is one I have always been on the fence about.  However, having an 18 month old is a total game changer!  I have been brainstorming ideas since mid-summer and ogling bolts of fabric and shiny sequins wondering what they could be manifested into.  It wasn't until a few weeks ago, though, when Aaron and I were on our 22nd round of singing the happy birthday song to a toddler who literally loves nothing more than singing the happy birthday song (especially since we bought her this) that it dawned on me that this child HAS to be a happy birthday cake.  You guys, she is obsessed with happy birthday.  We were at a restaurant the other night and a sandwich came out of the kitchen with two giant tooth picks sticking out of each side and she exclaimed, "Happy Birthday" at the top of her lungs.  I mean, look how happy it makes her?!  If you have a child who is equally excited about happy birthday or just loves cake like me, then this costume is for you, sister!  Keep reading…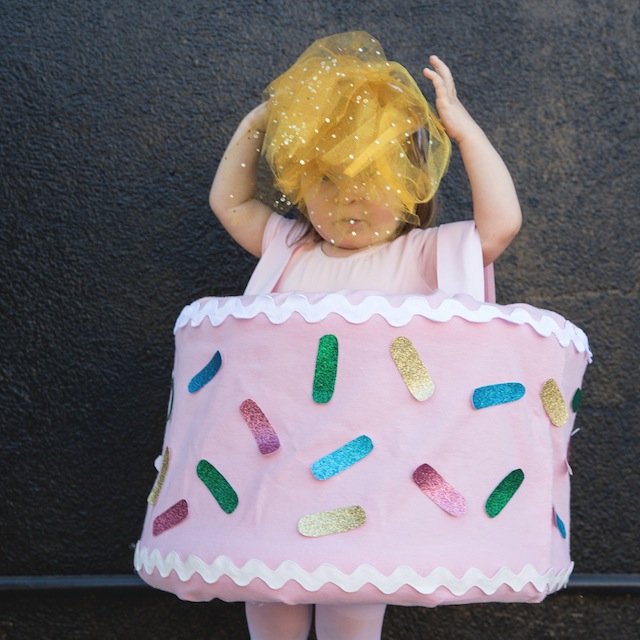 What You'll Need:
2 styrofoam wreaths (the one I used was 18″ in diameter. if you're using a larger one, you'll want to adjust amounts of other supplies)
2 yards of heavy felt fabric.
2 yards of satin ribbon for the straps
4 yards of 1 1/4″ rick rack trim in white
hot glue gun
hot glue sticks
scissors
1 yard gold tulle, the stiffer the better so that it will stand up
1 thin cloth headband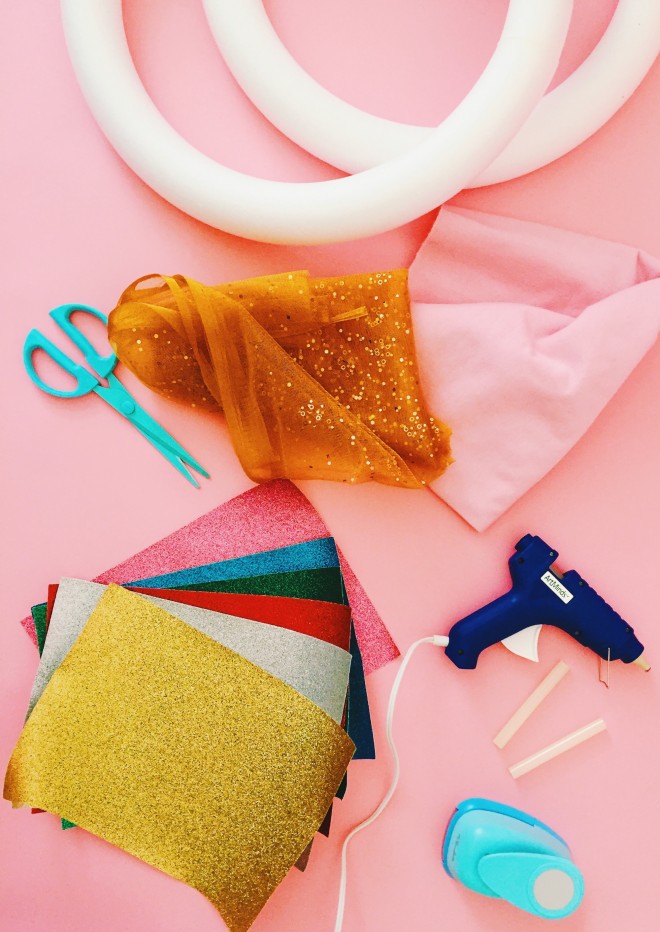 Directions:
Decide on how tall you would like your cake to be (based on your child's height).  Then add six inches to that number and cut across all two yards of your fabric.  The extra six inches gives you three on top and three on bottom for glueing around the styrofoam.
If you need to, steam or iron out any wrinkles in the fabric.
You can totally find a circle template online for your fabric (although you might need an extra yard of fabric) or you can do what I did and just pleat the fabric as you glue it around the circle.  Glue the fabric neatly around one wreath at the bottom and the other at the top.
Next cut your satin ribbon in even amounts to create the straps and glue each side to the top of the styrofoam wreath.  Now that it has straps you can hang it up (like so below) which makes decorating your cake much easier!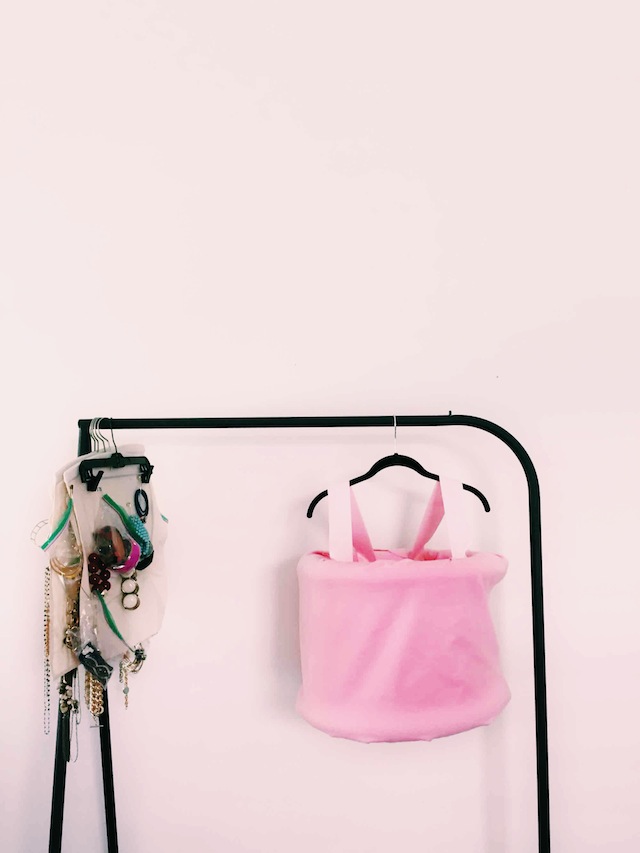 5. Take your glitter paper and cut out roughly 2″ x 1″ rectangles, using whatever colors you like best.  Then take these rectangles and round out their edges to create sprinkles!  Things are getting so exciting!
6. Now trim your cake with the white rick rack.
7. Lastly, fold your tulle into thirds, so it is nice and thick and has some structure.  Wrap the bottom piece around the top of the cloth headband and secure with hot glue.  take scissors and cut into a flame like shape, so your little one is now their very own birthday candle!
Photos by Emily Morgan