05/31/2018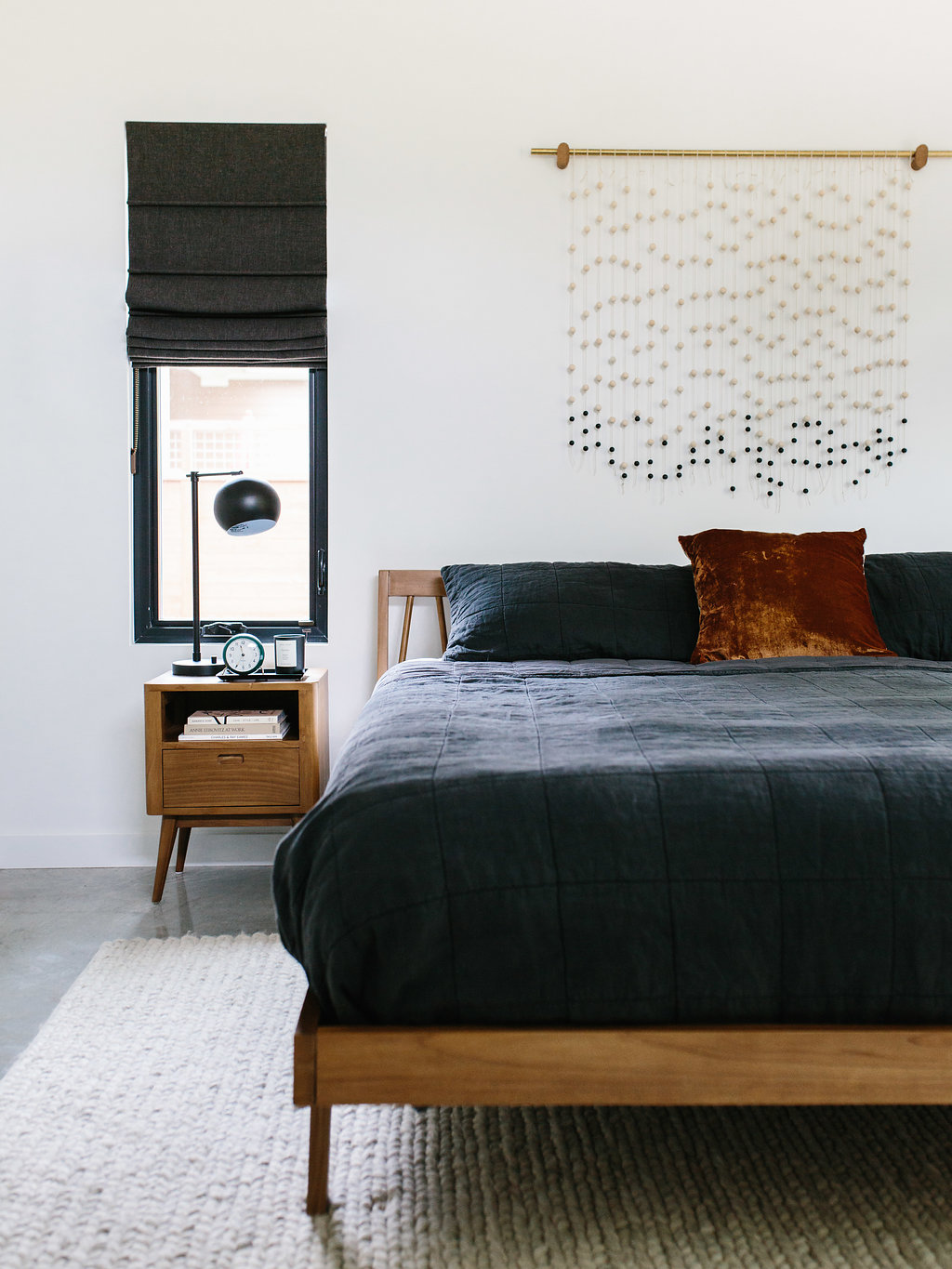 This time last year, I was all consumed in the process of choosing tile and grout, sconces and pendants.  I dreamt of furnishings and perused catalogues and shelter mags for such, but majorly underestimated just how much "stuff" it takes to make a room feel finished and just how much we would need in our new home.  I love all of the layers that make up a room– the rugs, the textiles, the objects, the art.  I've discovered recently so many artists whose work I love and we are slowly collecting, but good art is not cheap and I would rather wait for pieces that I love and gravitate towards rather than fill up our walls with things that don't feel that special to me. I spent months on the hunt for something that would go above our bed. I actually imagined a vintage quilt or other textile– something warm and not your traditional style of "art", but then I saw this post on Emily's site and fell in love with the piece in her friend's living room. (The artist is MQuan and you can purchase wall hangings here.)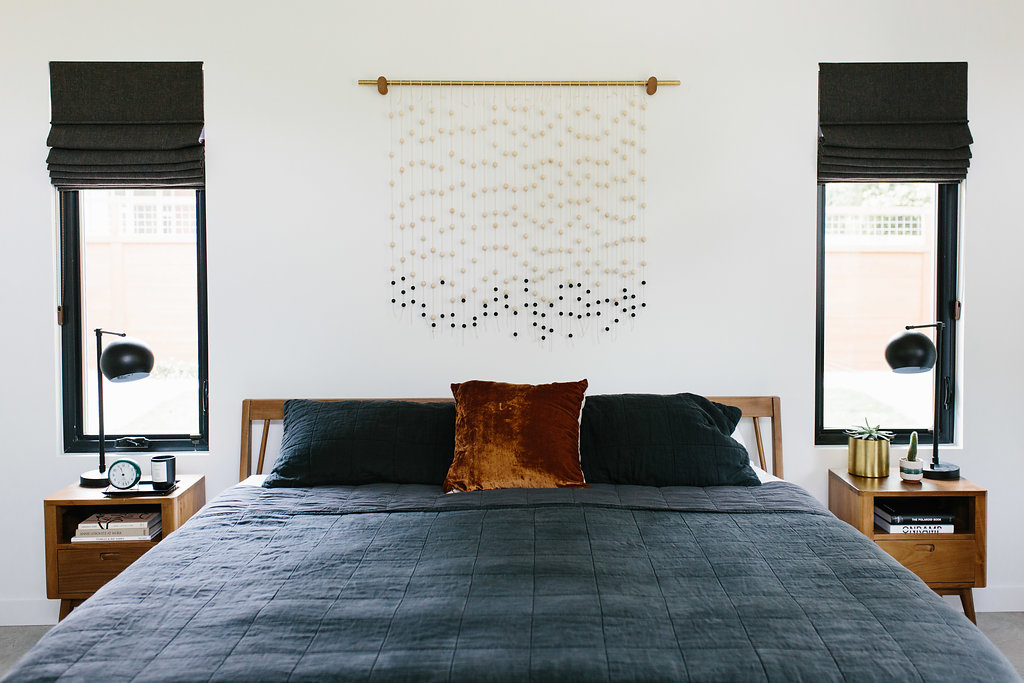 I purchased all of the items I would need on Etsy and set out to create something similar.  The difficulty level of this is extremely easy. However, it is tedious and time consuming.  I did it after the girls went to bed and during nap times for a few days and then asked Britt to pick up slack and finishing the remaining strands while we were shooting one day, because it felt like it was going to take forever to finish. (She and I estimated that each strand took 10-15 minutes to complete, so a little over 5 hours just in the stranding of the beads.)
If you're looking for some non-traditional art ideas for your walls, here are some other pieces that I really love: (Keep reading past for the tutorial for this DIY)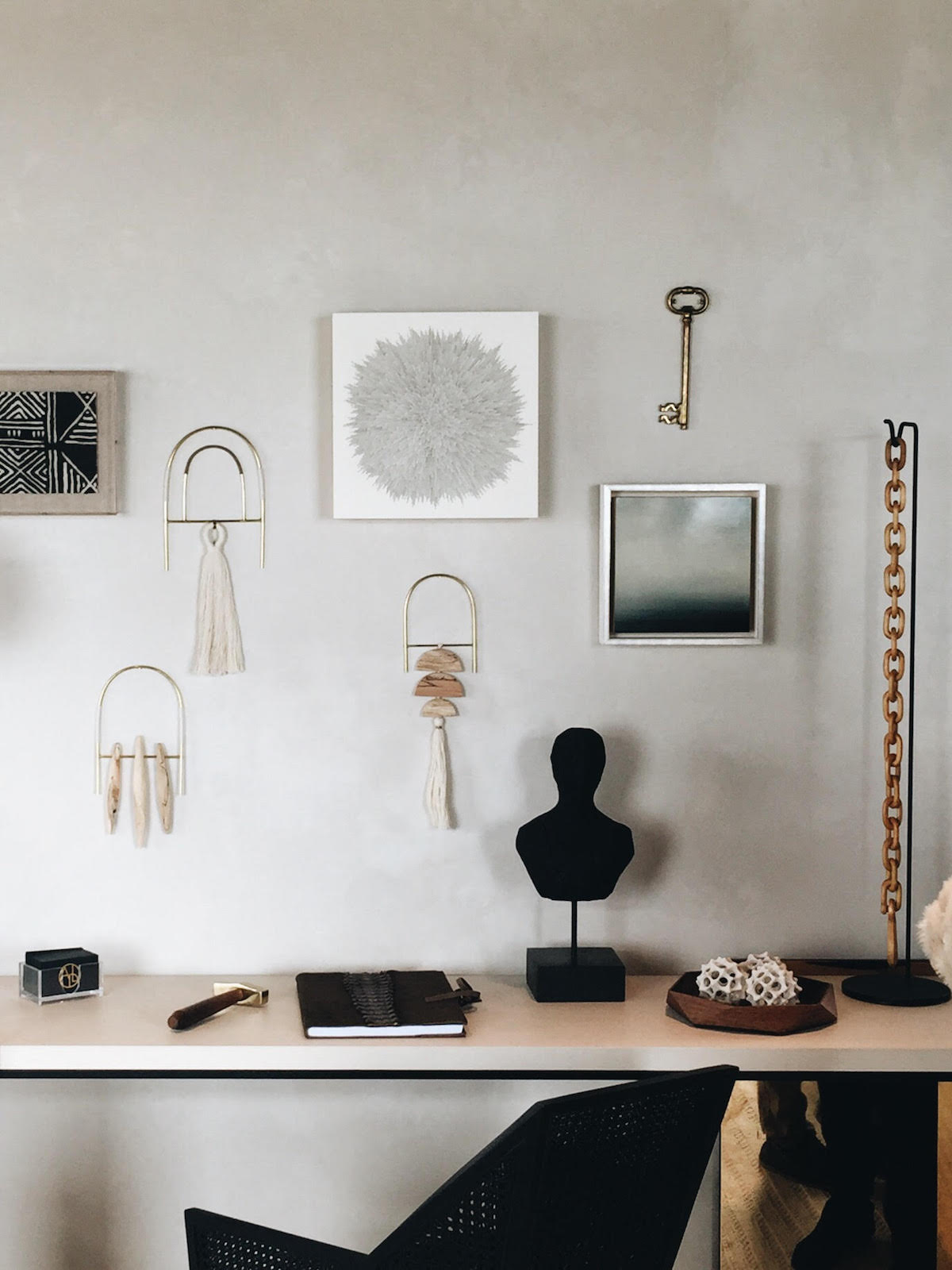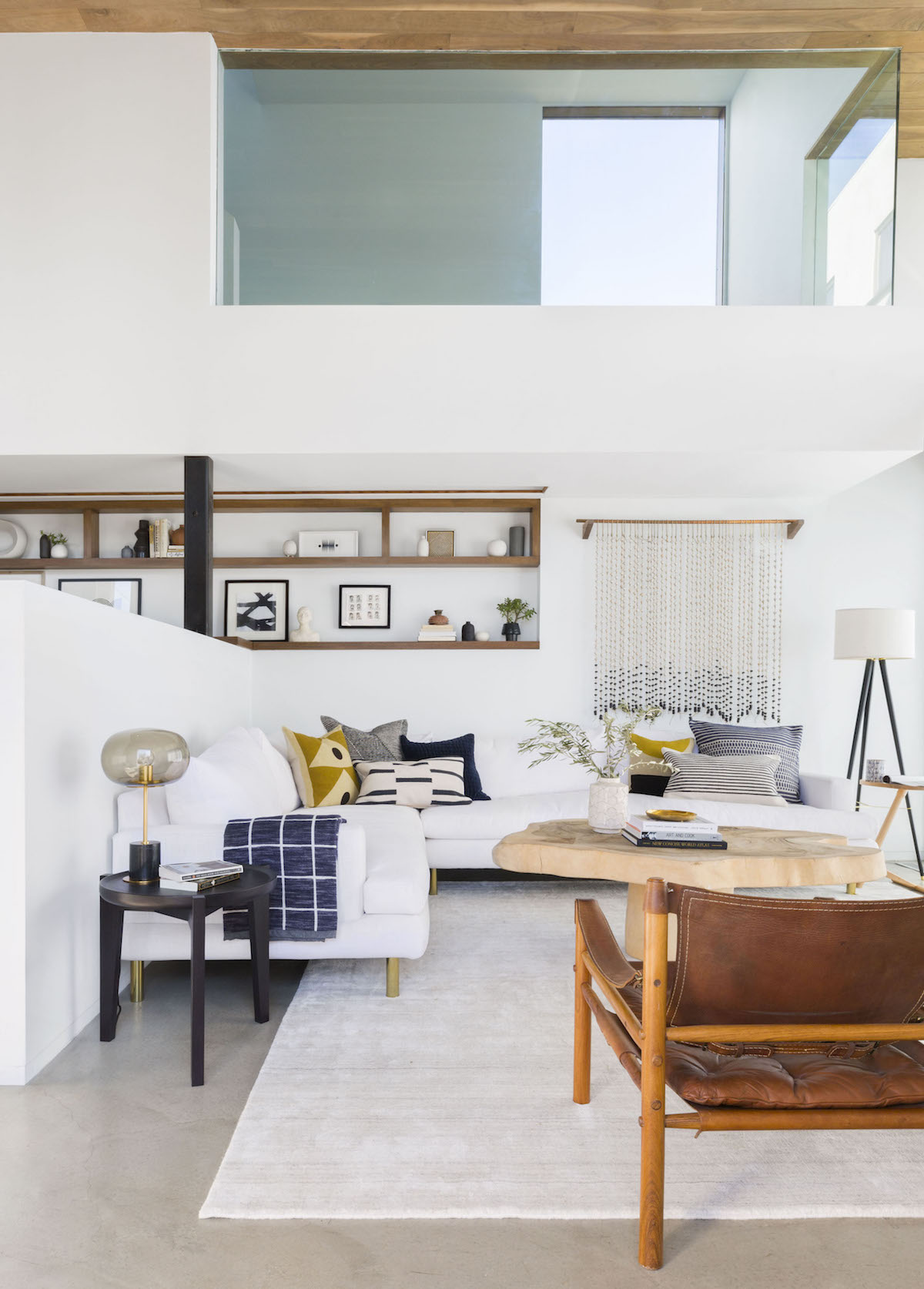 via Emily Henderson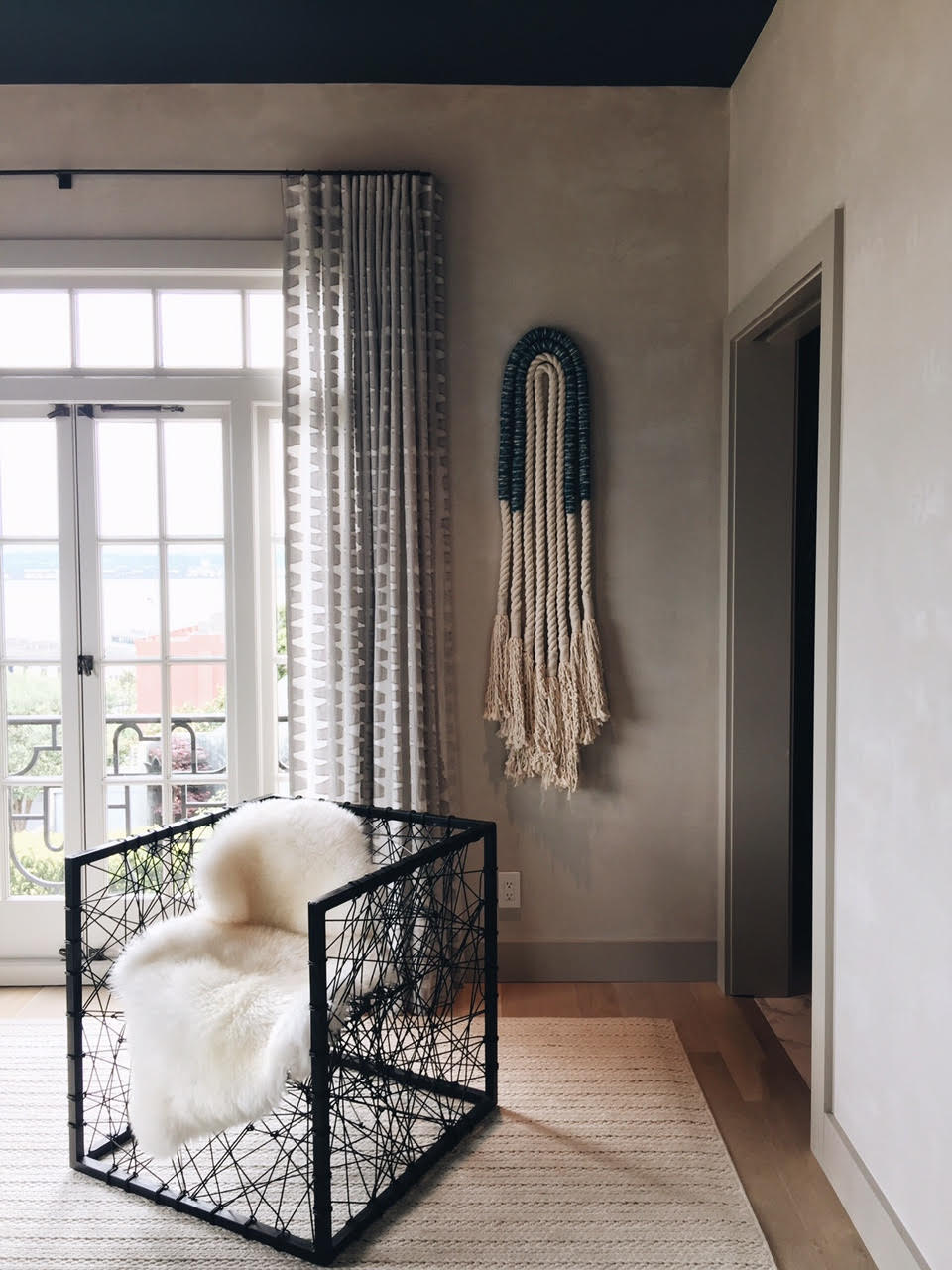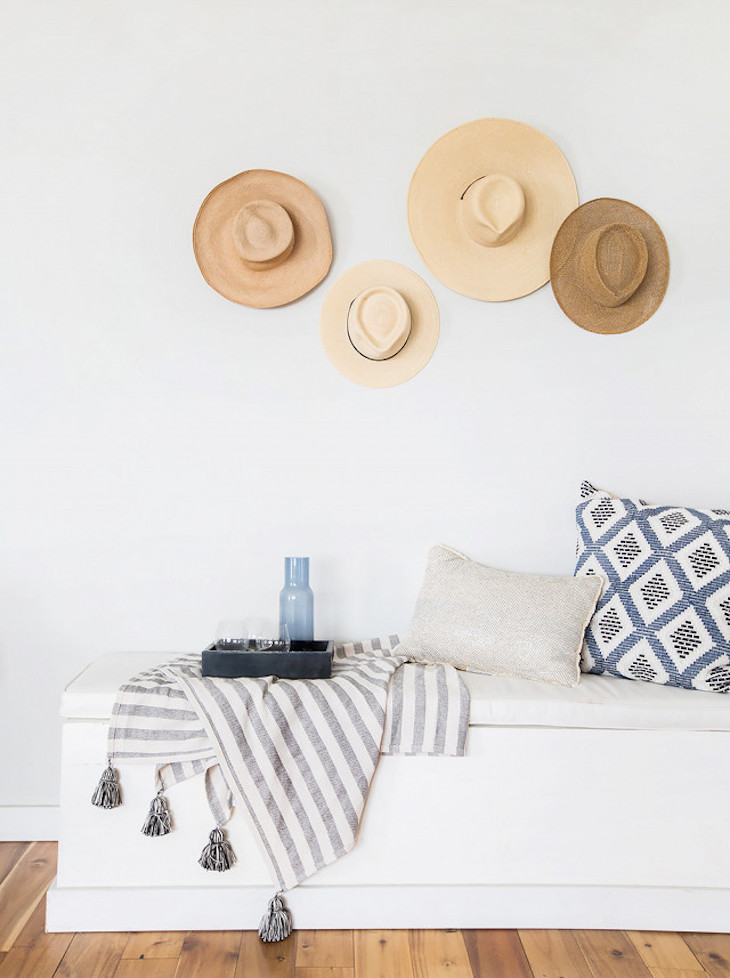 via My Domaine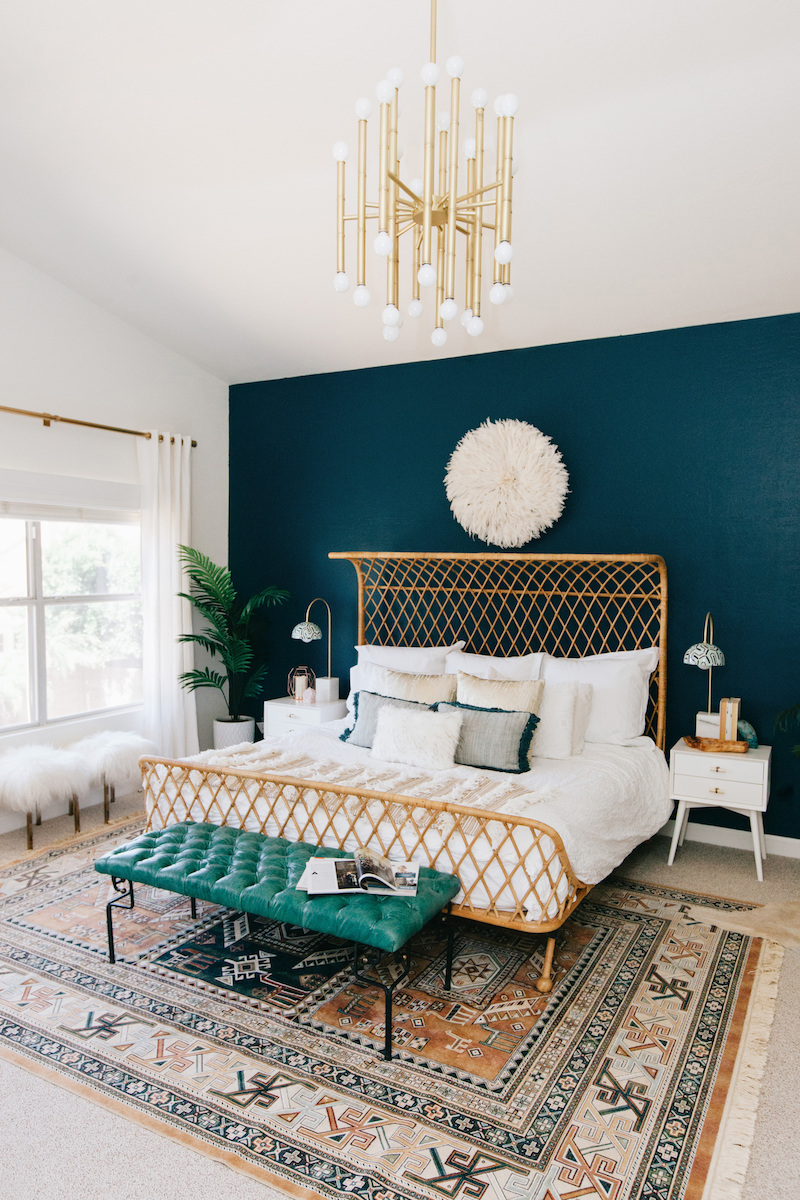 via Ave Styles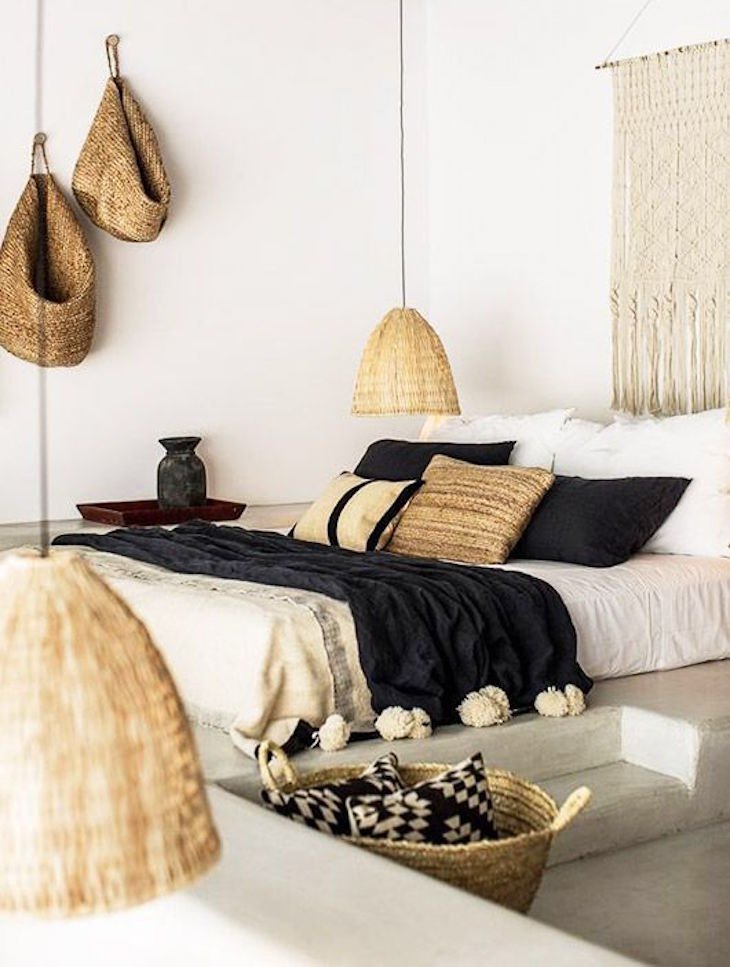 via Coqui Coqui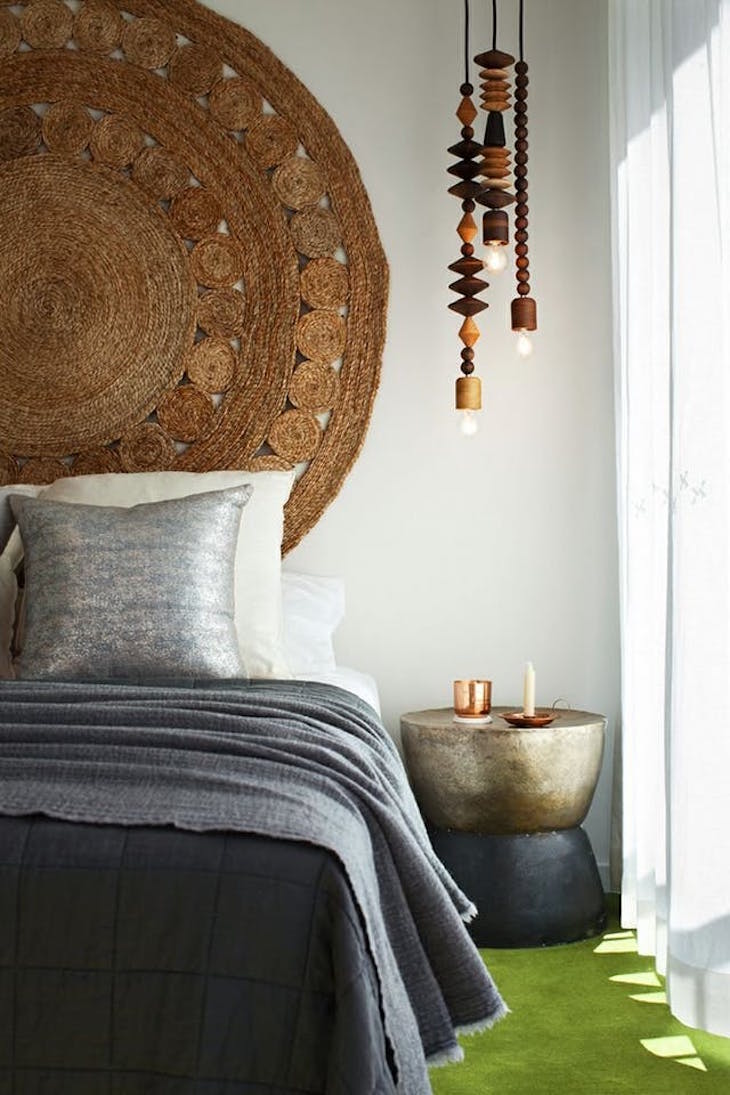 Here's exactly what we ordered for ours:
black beads || plain wood beads ||  cotton twine || walnut hooks || 3/4″ brass rod
Instructions for our art piece:
Begin by determining how high you will hang your bar and how long you would like your strands to be.
Cut your strands of twine accordingly (we wanted ours to be intentionally un-uniform so they vary slightly.
Create a looped knot at the top and strand your beads, placing a knot below each bead to keep them in place.  Again, I was going for variation, but you could also keep them uniform if you like.
Secure the hooks into the wall. If you use a heavy rod like we did, be sure to use wall anchors.  Then, slide each of your beaded strands onto the rod and hang.
Photography of our bedroom by Katie Jameson