This DIY Bar Cart project is such an easy and inexpensive way to add some character or eccentricity to a space.  With just a few simple touches, your bar cart can be transformed into a chic drinks trolley! Impress your guests with a drinks trolley that's stylish and practical, no longer an antiquated relic, the bar cart has made a comeback!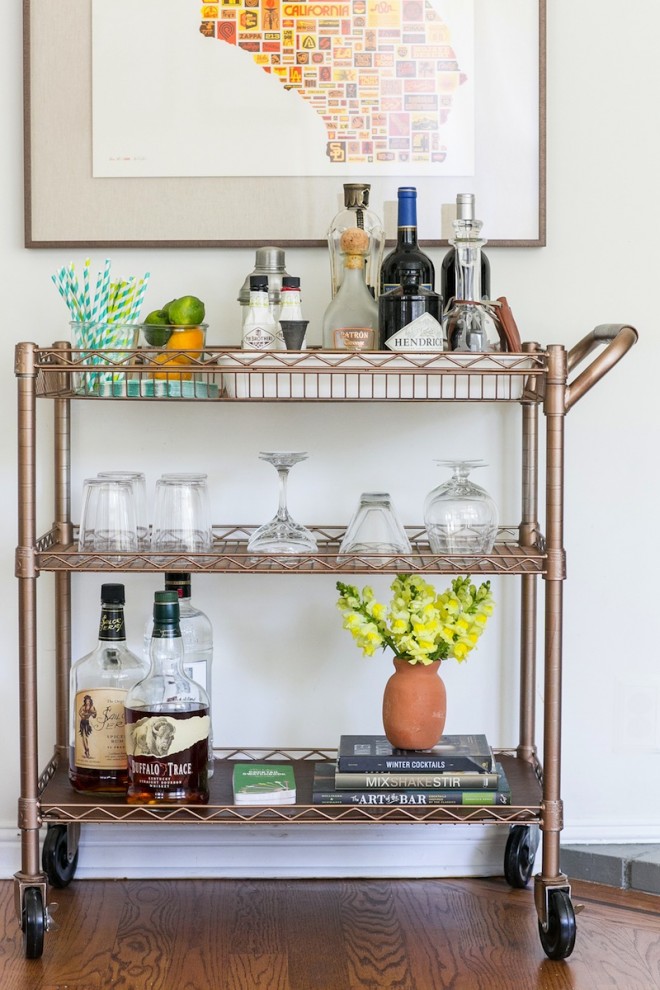 Hope you guys are having a great week!  Since I'm on a styling job in Vancouver this week, I thought I would share one of my favorite DIYs to date that Eden created for us awhile back.  Plus, I think it would do really well outdoors for any of you planning to host a big Labor Day shindig.  It would be the perfect stage for a self-serve cocktail bar, don't ya think?
How To Transform Your Bar Cart - Step by Step
Purchased a utility cart. I got mine from Sams Club for $60.
Assemble the cart and make sure to leave the bumpers off, it looks much nicer without them!
Sand the metal as much as you can. The more the better, use different grades of sand paper too.
Tape off the wheels, and spray paint the cart any color you want!
The cart comes with plastic you can place on each shelf. I chose to only include one for the bottom.
I covered the bottom plastic piece in upholstery leather from Leather Hide Store and used hot glue to adhere it to the back of the plastic, effortless but looks chic!!
I also cut a small piece of leather for the handle on the bar cart. I also adhered the leather to the handle with a small amount of hot glue and it's very sturdy!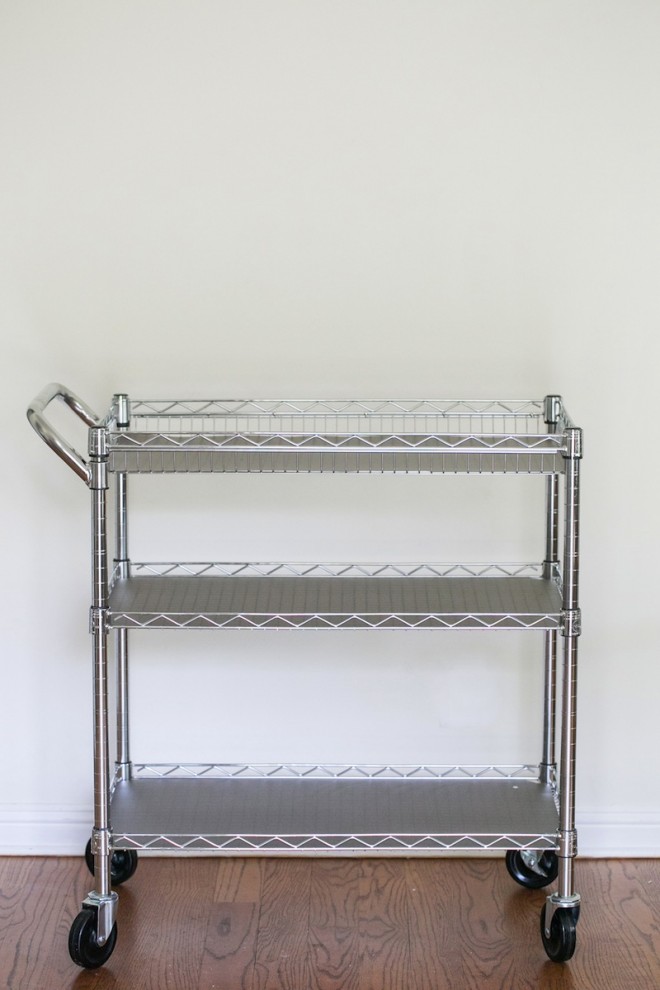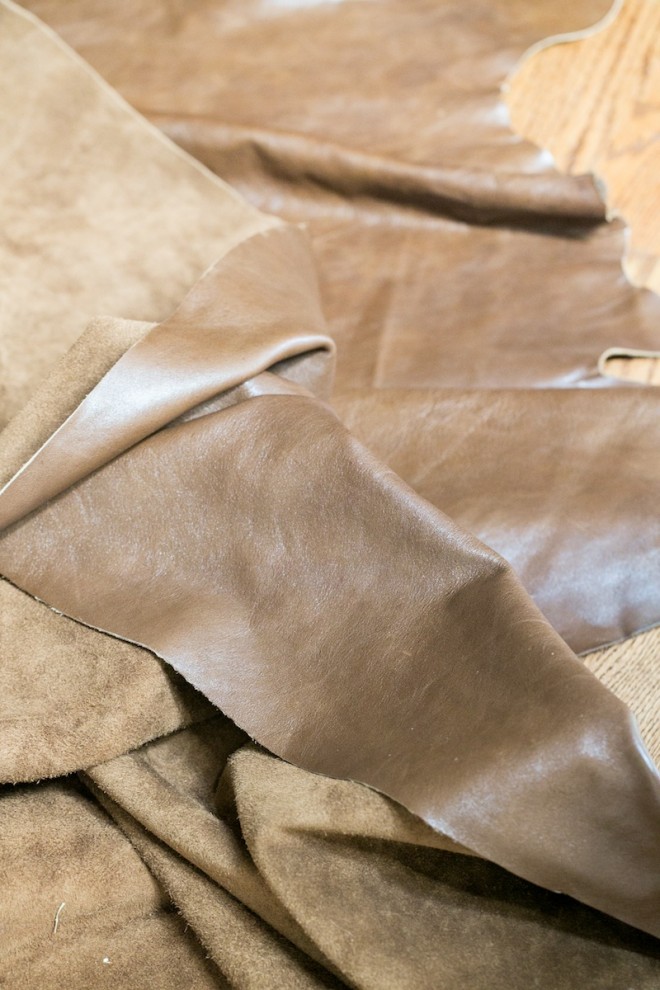 Where To Place Your Bar Cart
So you've got the bar cart of your Mad Men dreams sorted, choosing the right placement comes next. It goes without saying that you should avoid placing it anywhere people will bump into it, even if you do want it to be the center of attention. Keep it to the edge of a room, you can always roll it out when everyone wants a refill.
Since the booze, sorry bar cart, will inevitably be a gathering spot you can also use its position to navigate people around different parts of your home. Avoid bottlenecks like the kitchen or the living room, and consider placing the bar cart in the hallway or foyer.
Essentials For Your Bar Cart
I'm not talking about the alcohol, but what you will need to make your drinks on the spot. Always be ready with a bowl of lemons and limes and keep a small chopping board, knife and squeezer on the cart so you can refresh drinks without missing out on the party.
Glasswear For Your Bar Cart
There are few things in life more beautiful that vintage glassware so trawl the antique stores, charity shops and Ebay for a few special pieces. Then you can mix and match them with your plain Ikea glasses. If you are struggling to find anything secondhand, Anthropologie make some gorgeous glassware and no one will ever know the difference.
Accessories For Your Bar Cart
When picking out accessories for your bar cart, think about what will look most striking when on show. Why go for a plain stainless steel bottle opener when you could have marble and gold one instead? Colorful napkins also make a nice touch, as do some pretty paper or metal straws (bye bye nasty plastic ones) and paper garlands.
Top Tips For This DIY Bar Cart Transformation
Leave the bumpers off the cart, it looks much better!
Add something living. Every bar cart needs something living (or at least something that looks like it's living), a potted succulent, some cascading house plants or a bunch of flowers will literally lift your spirits and throw a different texture into all that glass.
We've seen some glorious autumnal/Halloween offerings all over Instagram, you could go all out with spooky Halloween decorations but even just adding a collection of pumpkins and squashes to your bar cart will do for a seasonal switch up.
Bond did actually have a point. Most cocktails do need a good shaking not just a stir, so a cocktail shaker is a key part of any good bar cart set up. There are loads of great options out there, it just depends on whether you are after something that looks beautiful or is the best for the job?
Check Out These Other Great Hosting Ideas
Do you have a drinks cart at home? I'd love to know how you set yours up. Leave a comment below!
All photos and instructions by Eden Passante of Sugar and Charm