07/22/2015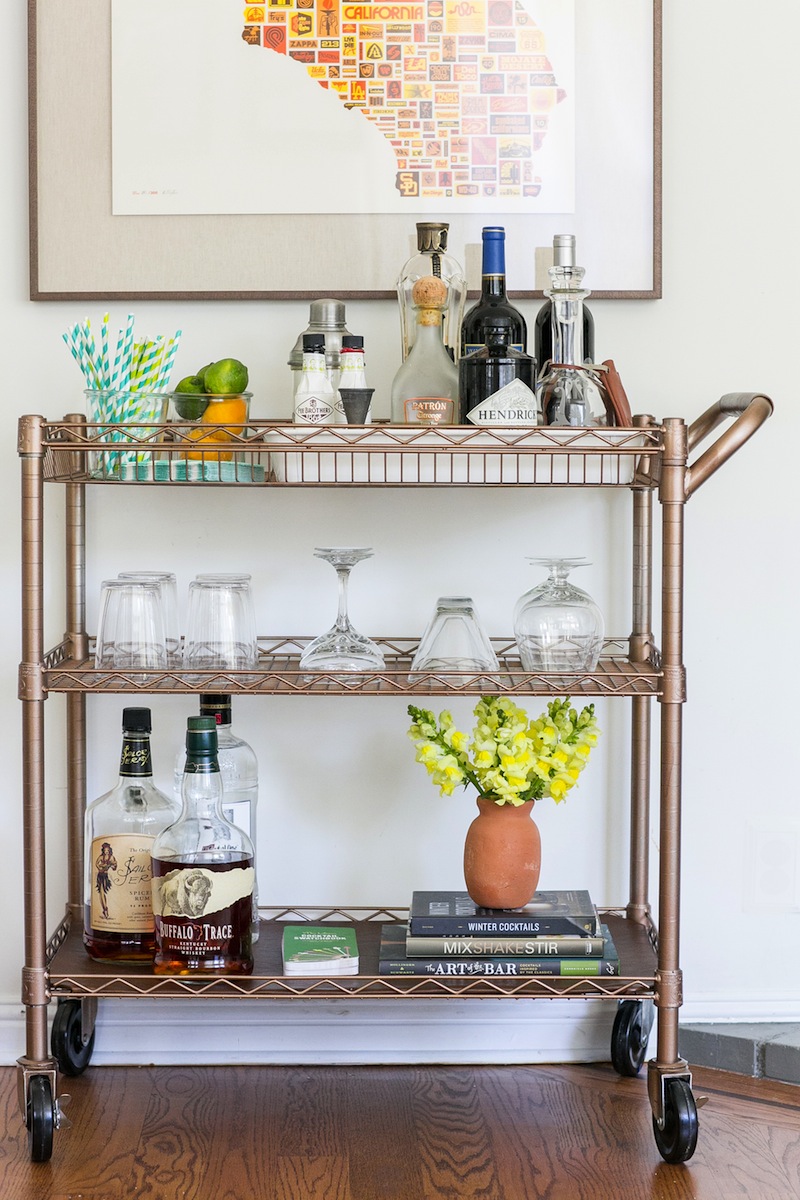 Hope you guys are having a great week!  Since I'm on a styling job in Vancouver this week, I thought I would share one of my favorite DIYs to date that Eden created for us awhile back.  It's such an easy and inexpensive way to add some character or eccentricity to a space.  Plus, I think it would do really well outdoors for any of you planning to host a big Labor Day shindig.  It would be the perfect stage for a self-serve cocktail bar, don't ya think?
Instructions:
Purchased a utility cart. I got mine from Sams Club for $60 (http://www.samsclub.com/sams/utility-cart/prod9070084.ip?navAction=push)
Assemble the cart and make sure to leave the bumpers off, it looks much nicer without them!
Sand the metal as much as you can. The more the better, use different grades of sand paper too.
Tape off the wheels, and spray paint the cart any color you want!
The cart comes with plastic you can place on each shelf. I chose to only include one for the bottom.
I covered the bottom plastic piece in upholstery leather from Leather Hide Store (https://www.leatherhidestore.com/upholstery-leather) and used hot glue to adhere it to the back of the plastic, effortless but looks chic!!
I also cut a small piece of leather for the handle on the bar cart. I also adhered the leather to the handle with a small amount of hot glue and it's very sturdy!
All photos and instructions by Eden Passante of Sugar and Charm