Nothing says summer like indulging in all the things while on vacation! Keep reading for our detox meal plan: our favorite clean eating recipes that pack tons of flavor while allowing you to detox from that swim-up pool bar. These easy recipes will help you to lose weight without fasting or depriving yourself.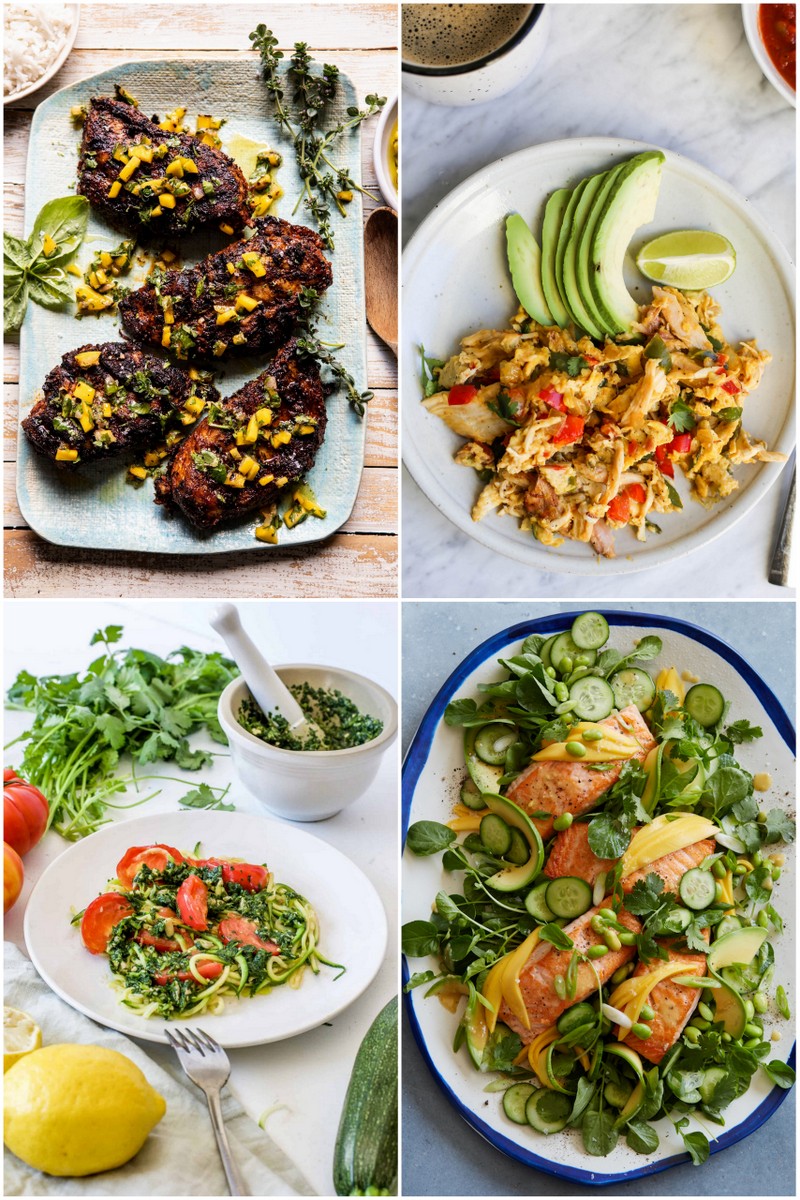 Ahh, vacation! Hotel sheets, new places to explore and good food around every corner. The food of a place is as much a part of the culture and experience of a city as anything else so when it comes to dining out while traveling, my rule is anything goes!
In Italy you eat all the pizza, pasta, and gelato. While in Mexico City, no taco left behind. In France it would be a crime to not sample each and every buttery, flaky croissant.
You get the idea. Last weekend Aaron and I were in San Antonio for a quick 24 hours, but we still managed to hit up our favorite Mexican food spot, enjoy the fried quail at another, and spend the early part of Sunday morning sharing a scone and coffee cake in bed.
Suffice it to say, this meal plan is for me and maybe, just maybe, you might find yourself craving all the healthy things after an adventure this summer, too. Keep reading for our full vacation detox meal plan...
Monday: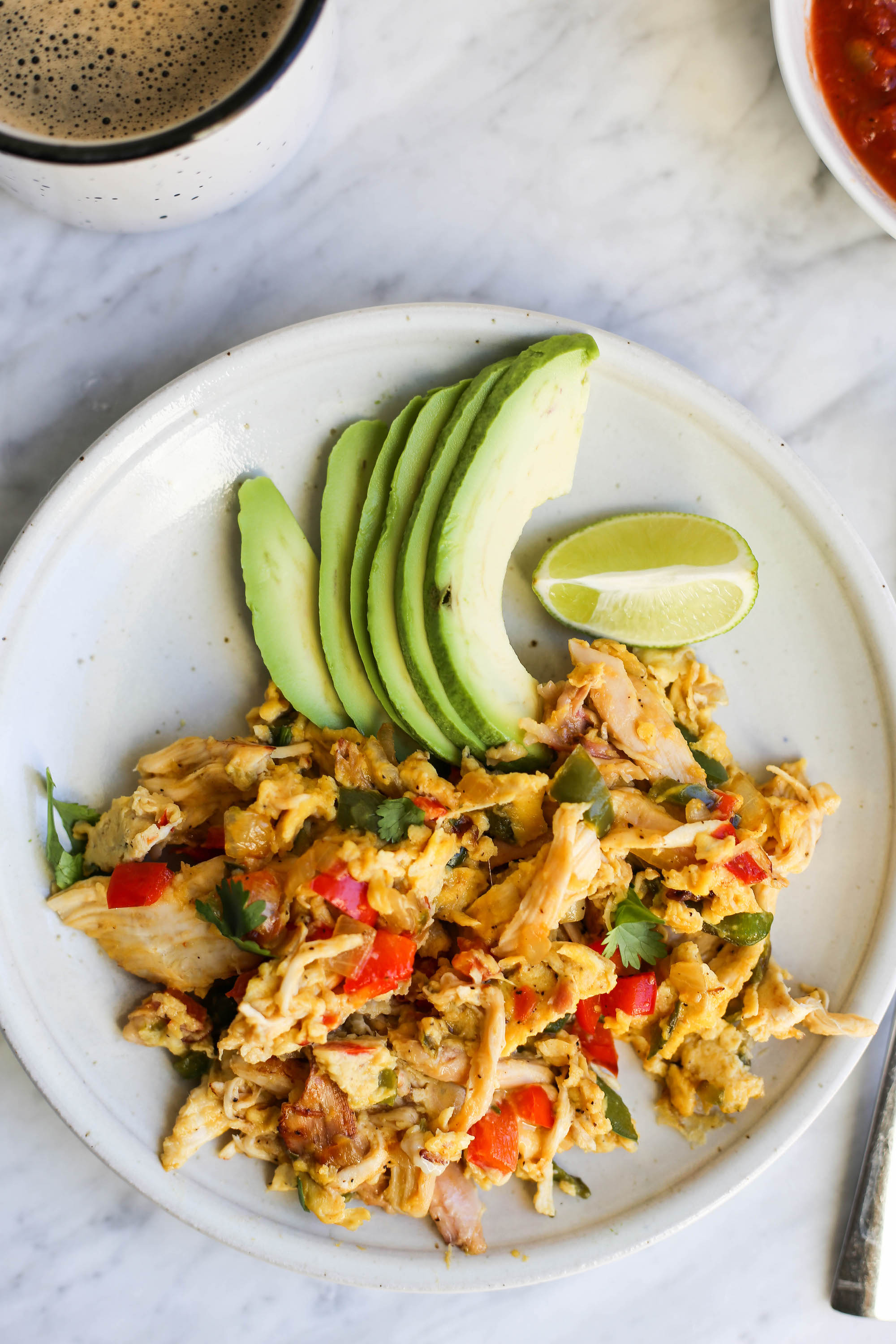 Breakfast: Whole30 Migas Scramble
Migas are a traditional Mexican breakfast dish consisting of tortillas cut into thin strips and fried in a griddle until almost crispy, combined with a combination of peppers and onions and cheesy scrambled eggs. They are just to die for.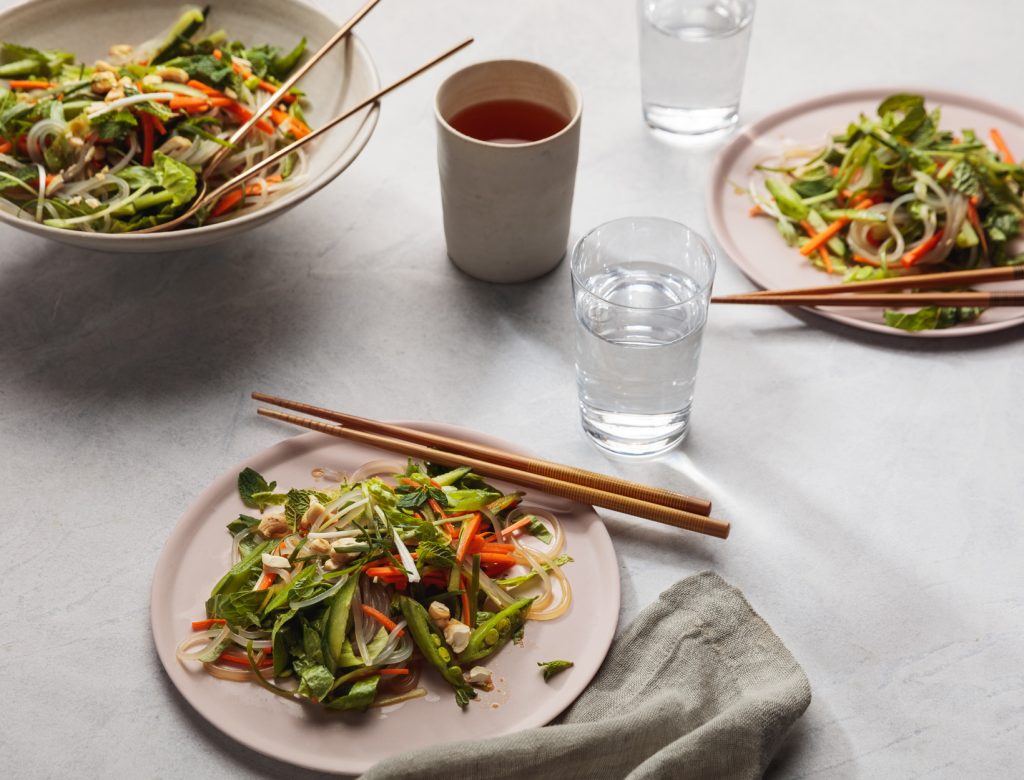 Dinner:  Detox Bun Salad
This salad is super refreshing, and the chewiness of the sweet potato vermicelli noodles hits the spot if you miss the chew of gluten in pasta. Pack it in a jar before work with the dressing on the bottom and give it a toss when you're ready to eat for a delicious desk lunch.
Tuesday: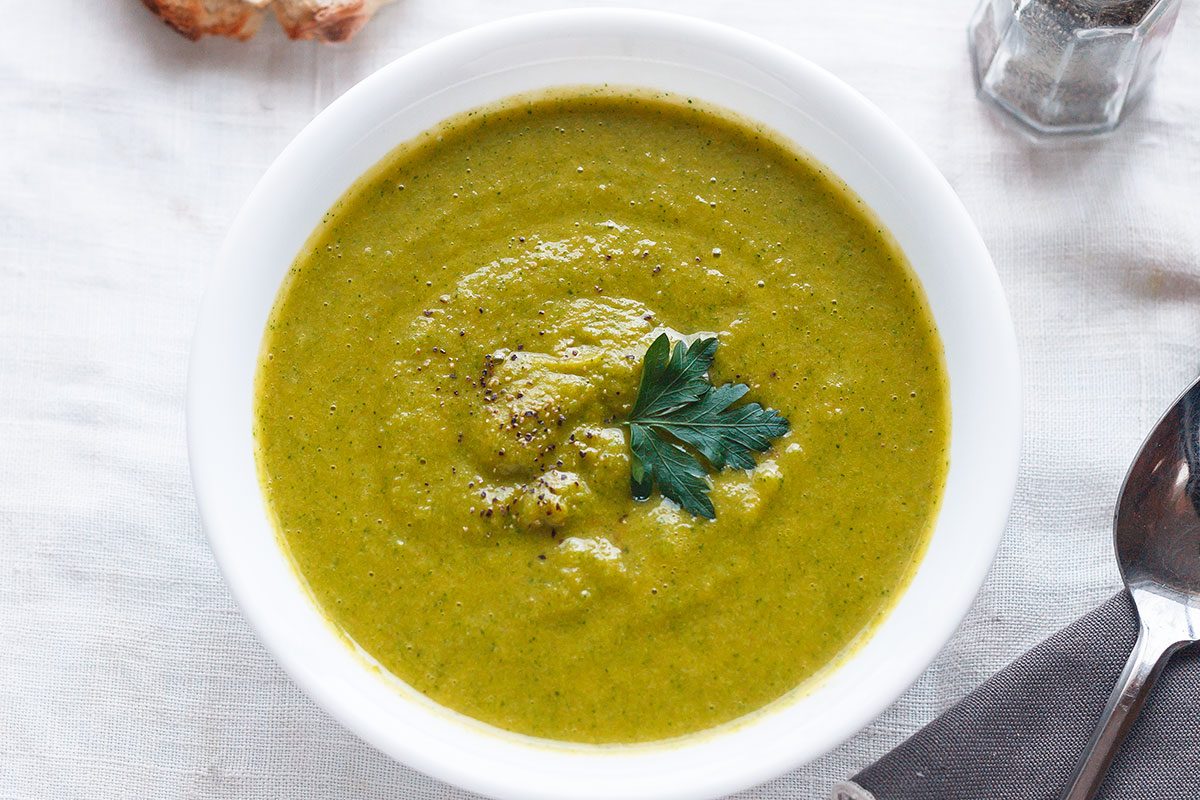 Lunch: Cleansing Detox Broccoli Soup
Packed with all the good stuff, this cleansing detox soup is the perfect way to kick-start a detox diet after the holidays splurge! Smooth and silky, this soup comes out so good and is ready in less than 30 minutes.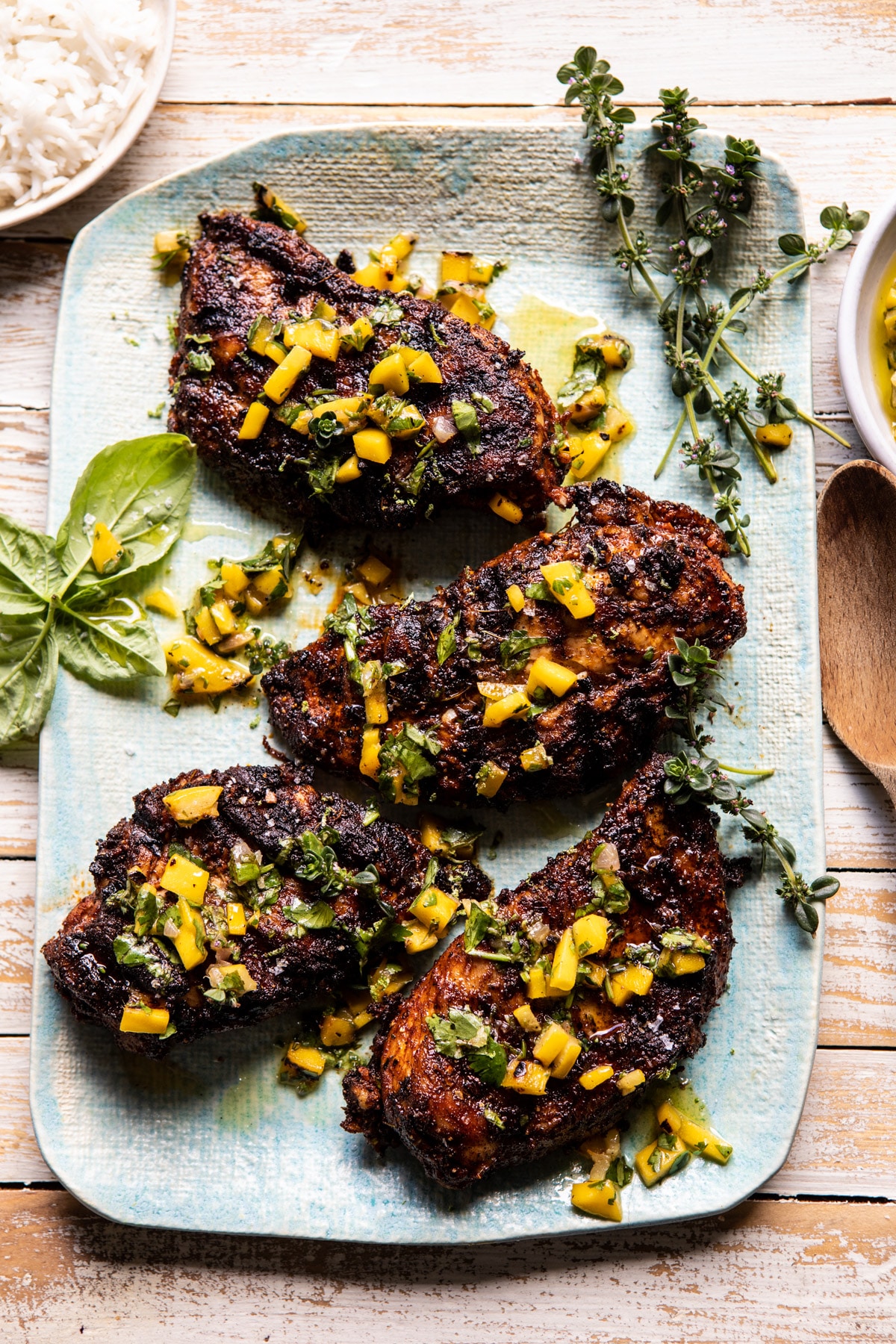 Dinner: Tropical Jerk Grilled Chicken 
This Tropical Jerk Grilled Chicken with Charred Mango Salsa Verde is going to be on repeat all throughout grilling season. The chicken is marinated with tropical island flavors, garlic, fresh thyme, a touch of cinnamon, cayenne pepper, and plenty of fresh lime.
Wednesday: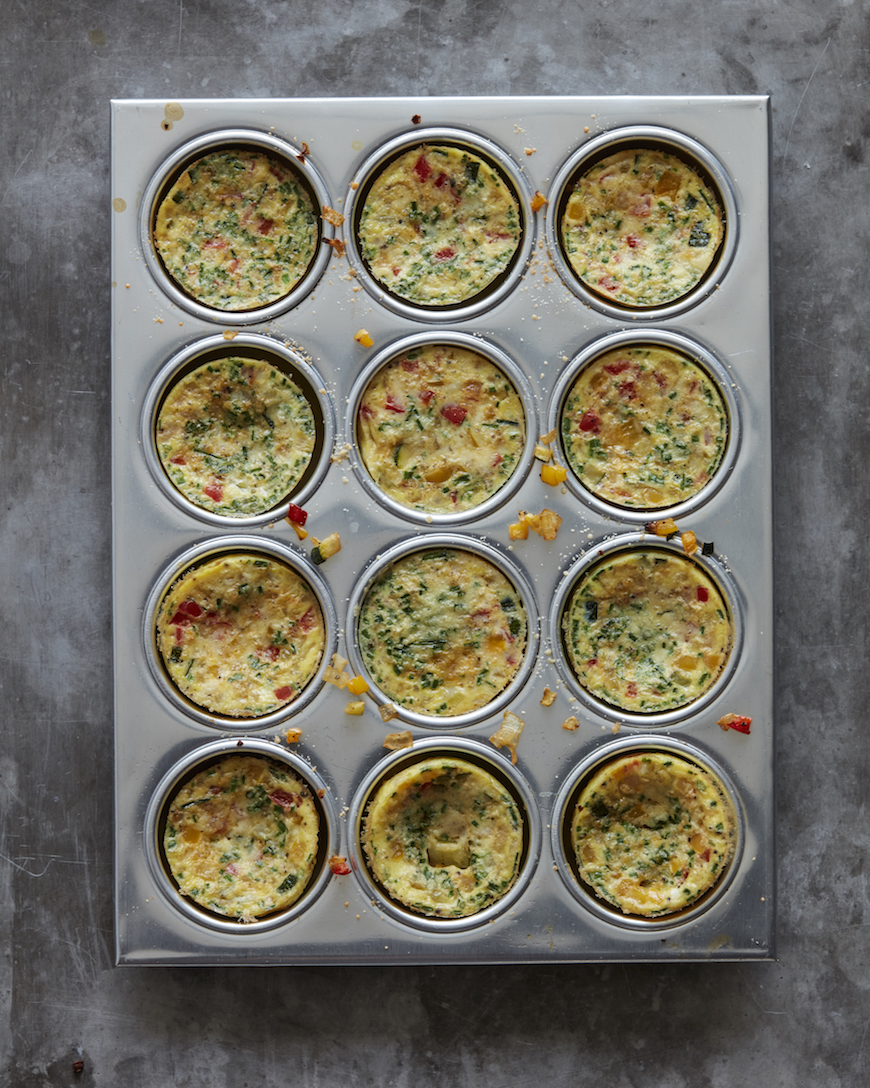 Breakfast: Petite Vegetable Frittatas
A healthy and delicious breakfast that's ready in almost no time and can be prepped ahead? Meet your new bff… Petite Vegetable Frittatas!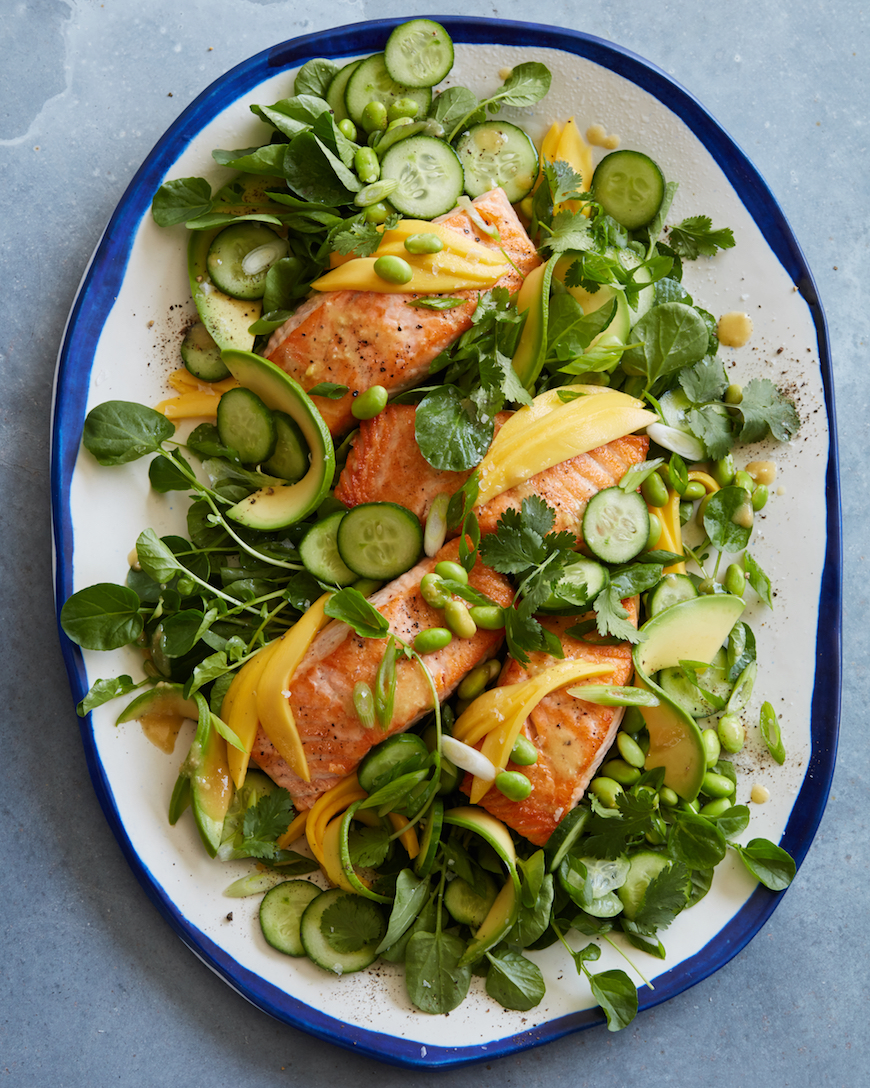 Dinner: Loaded Sesame Ginger Salmon Salad
I can't think of a better way to detox from the holiday shenanigans  and kick the week off on the right foot than with this Loaded Sesame Ginger Salmon Salad!
Thursday: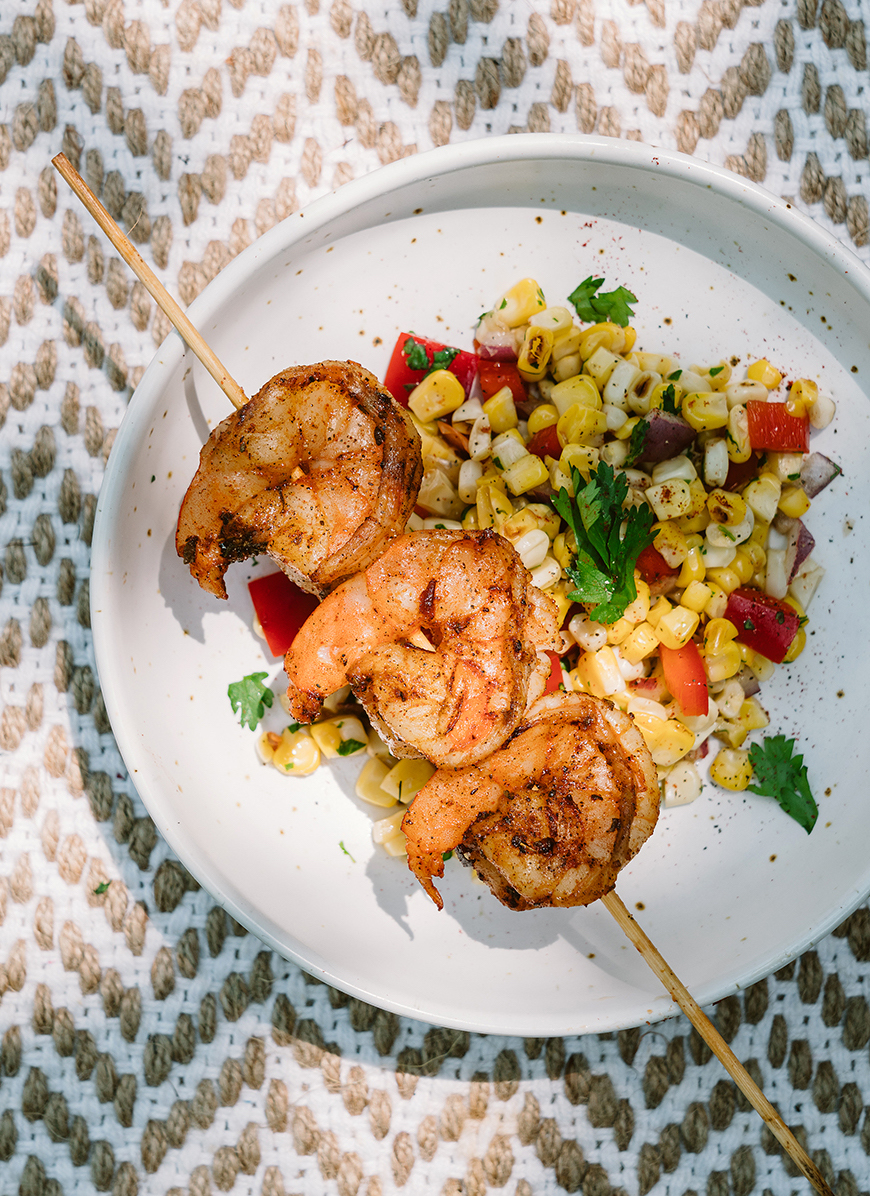 Lunch: Brazilian-Style Grilled Shrimp with Cold Corn Salad
Looking for a perfect summer meal that won't heat up the kitchen? This Brazilian-Style Grilled Shrimp Recipe is super easy.  Spicy marinated shrimp is grilled and served with a delicious roasted corn salad for a simple and flavorful dish.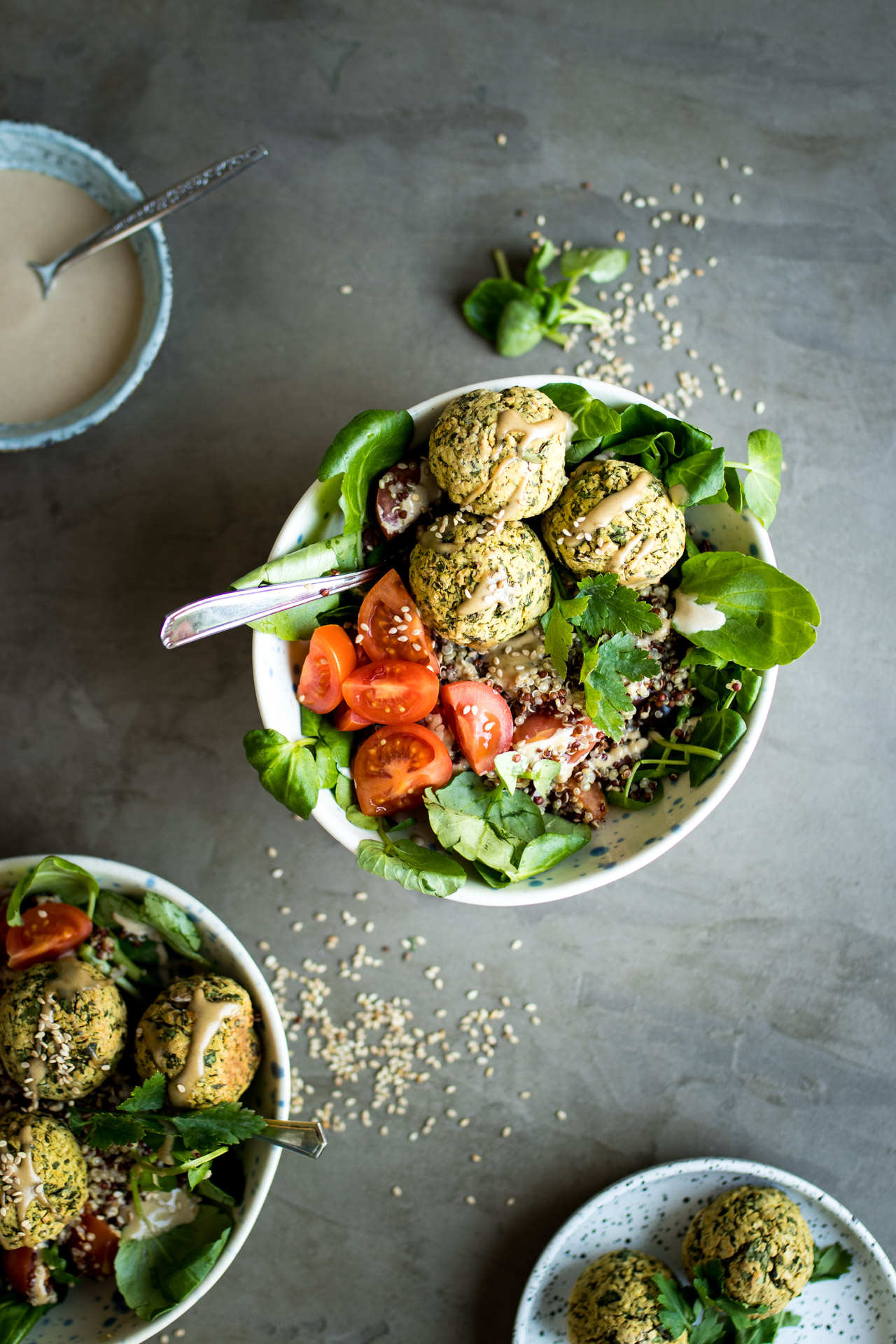 Dinner: Vegetable Buddha Bowls with Tahini Miso Dressing
A customisable buddha bowl with a delicious tahini miso dressing!
Friday: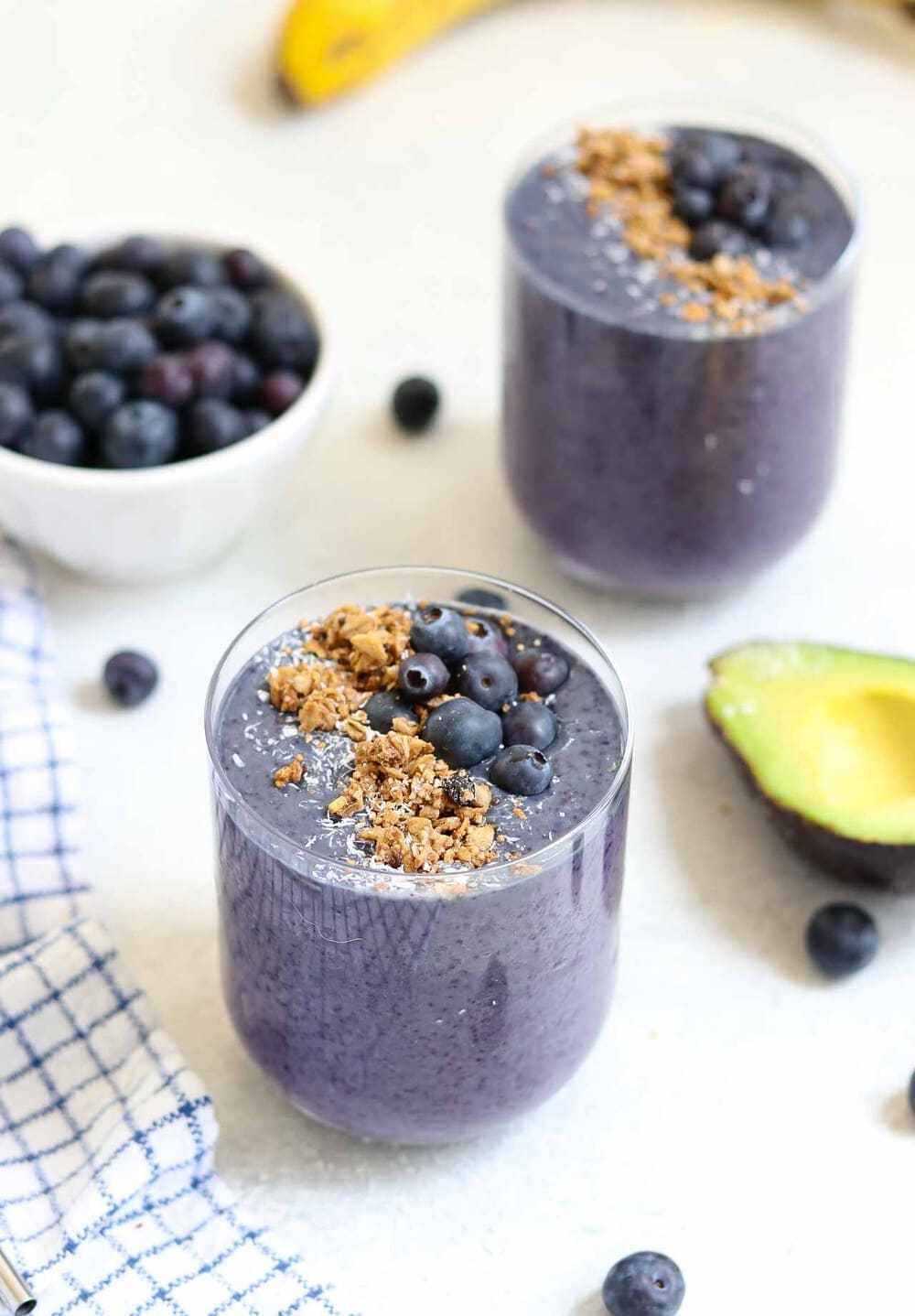 Breakfast: Blueberry Avocado Smoothie
This blueberry avocado smoothie is an easy and creamy smoothie recipe that you're going to love! It's easy to make and requires only a few simple ingredients. It passes for breakfast or a snack and approved by the pickiest of eaters.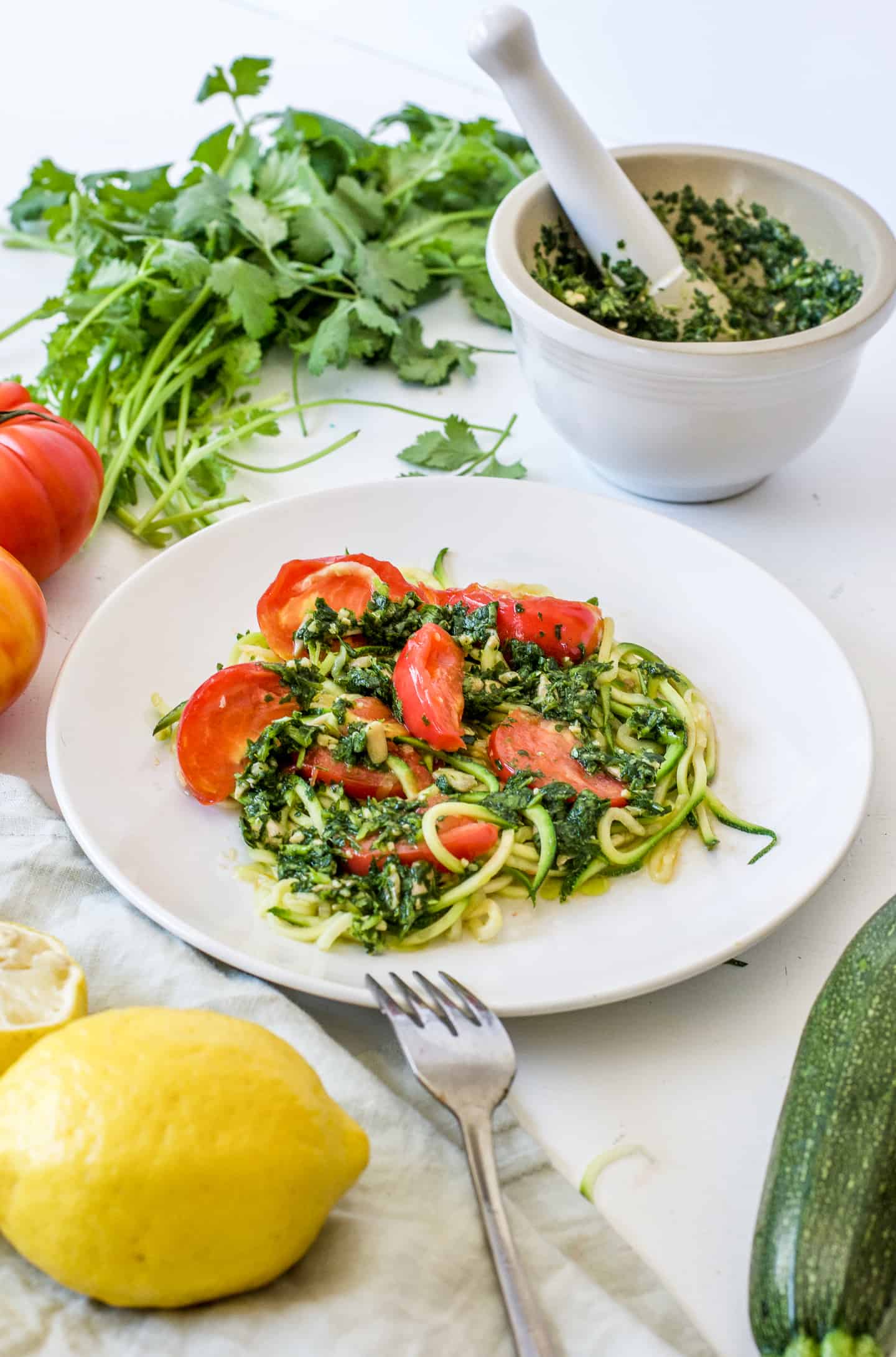 Dinner: Zucchini Noodles with Cilantro Pesto
You know that heavy, bloated feeling you get after eating pasta, that is comparable to major PMSing? Yeah, it's the worst. However, it can be avoided by switching your basic spaghetti for these detox zucchini noodles with cilantro pesto and heirloom tomatoes.
What To Eat On a Detox Meal Plan
To help you detox, be sure to add the following foods to your plate:
natural fats and oils
nuts and seeds
lean protein
fruits
vegetables
legumes
What To Avoid On a Detox Meal Plan
To get the best out of your 5 day detox, it's best to avoid:
sugar
alcohol
foods high in trans fats
pasta
white rice
processed foods
What Can I Drink Before Bed To Detox?
Chamomile Tea! Loaded with calcium, potassium and flavonoids, chamomile's ability to detox the body helps in getting rid of toxins and excess water. A cup of hot chamomile tea before bedtime could help you get a restful sleep as well.
Top Tips to Get The Best Out of Your Detox Meal Plan
Exercise. If it's an hour in the gym or a brisk walk around the block - it all helps!
If you smoke - stop!
Sleep well - get some early nights in!
Buy the best quality foods you can.
Skip eating out and takeaways.
Check Out These Other Healthy Food Ideas
I hope that you enjoy these tasty dishes and that my tips help you out with your 5 day detox! I would love to hear if you have tried these dishes and followed the plan! Be sure to leave me a comment below!