Welcome to our latest feature in our Designers Tell All series. This week we are spotlighting Killy Scheer of Scheer & Co!
As with most designers, my (Killy Scheer) love of design was always there but I didn't know it. After college I moved to San Francisco and had a couple of jobs that were unbeknownst to me, peripherally related to interior design but were morse business-focused. Craving more creativity in my life, I enrolled in a handful of evening classes at a local community college to test the waters and see if I connected with interior design. It was love at first sight but knew I needed more education in the field. I applied to graduate schools and landed at Pratt Institute in New York, where I'd grown up, and the rest is history! I've worked at architecture firms large and small as well as several boutique design firms in Austin and New York prior to launching my company in 2013.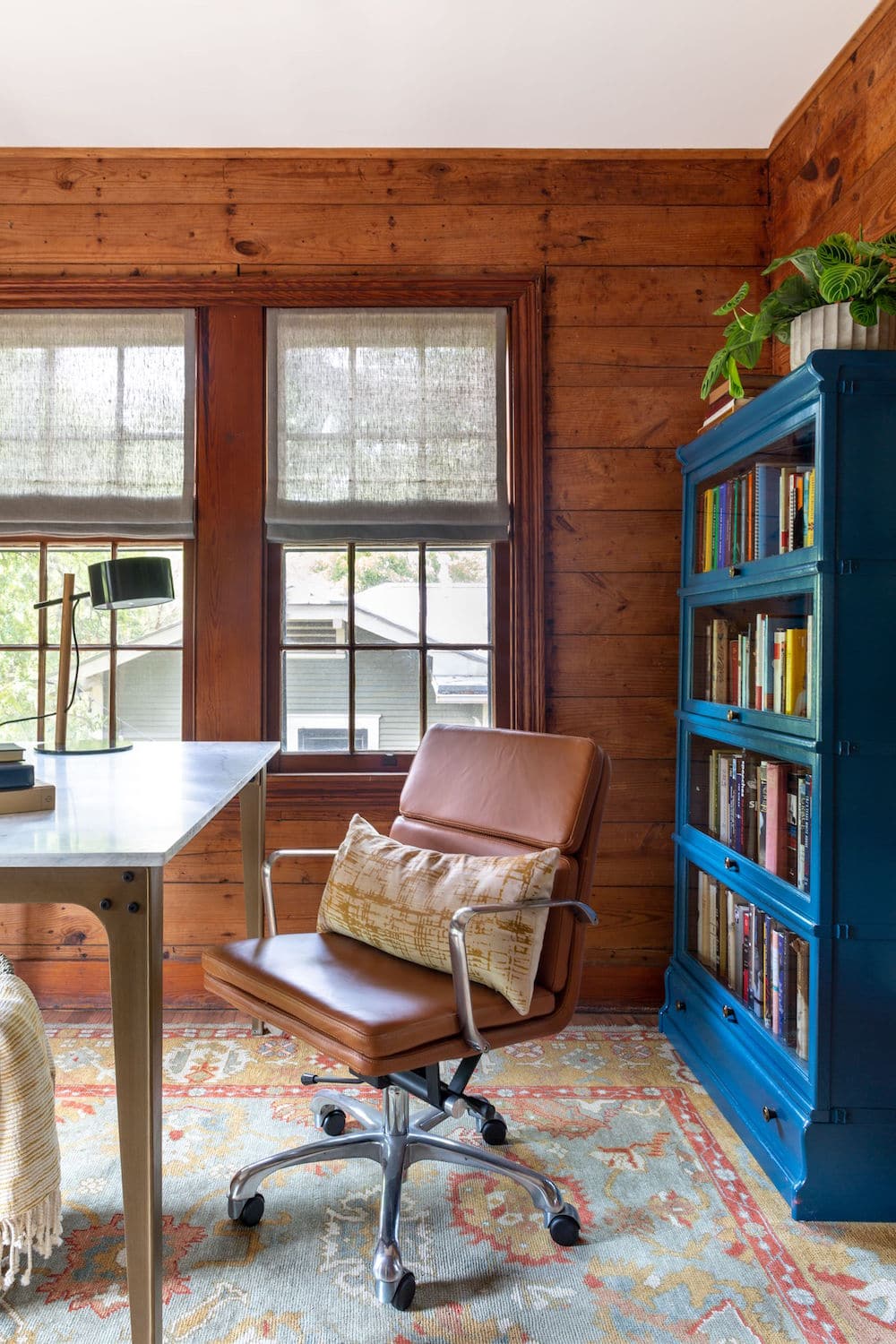 How would you describe your personal design aesthetic?
Professionally, I am proud that we don't propagate a specific style or look. Our design solutions are wholly client-driven, making each project as unique as the people with whom we collaborate. We take an intellectual, researched-based approach to translating ideas into visual stories, collaborating with our clients to curate spaces that reflect their personal narratives that are informed by the existing (or new) architectural framework of the structures in which we're working.
My personal style is constantly evolving and changing. I love rich, maximalist interiors as much as I love monochromatic modernist spaces so at home I have to find a way to take my favorite bits and pieces from different style genres to create something unique and cohesive.
When you're starting a new project, where do you begin? Where do you go for inspiration?
We have a rigorous discovery process with clients that involves digging deep, asking a lot of questions and observing the details. Every project begins with a series of conversations and a reference image library that we assemble based on what our clients have told us and shown us about their styles, and lifestyles. We read between the lines, noting what they don't say when analyzing images and homing in on the little things we see in their homes when we first arrive.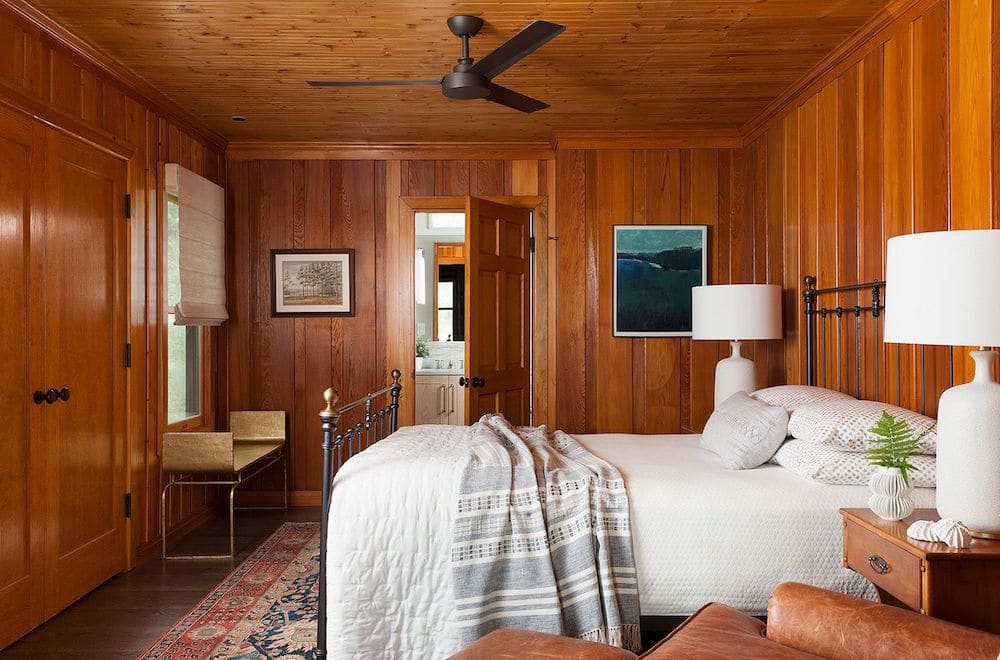 Inspiration starts with them: I look at how they dress, how they present themselves to the world, their hobbies, interests and existing spaces they love - restaurants, spas, hotels, cities, museums, parks. And in addition to understanding programmatic needs (how they want spaces to function) I always ask how clients want a given space to make them feel - how do they want to feel when they walk through their front door, or into their primary bedroom or bath. Excited and exhilarated, calm and restful, some combination of feelings and emotions? Then we tailor our whole design around those feelings and goals, pulling inspiration from art, textiles, travel destinations - anything that speaks to us and provides guidance to support our concept.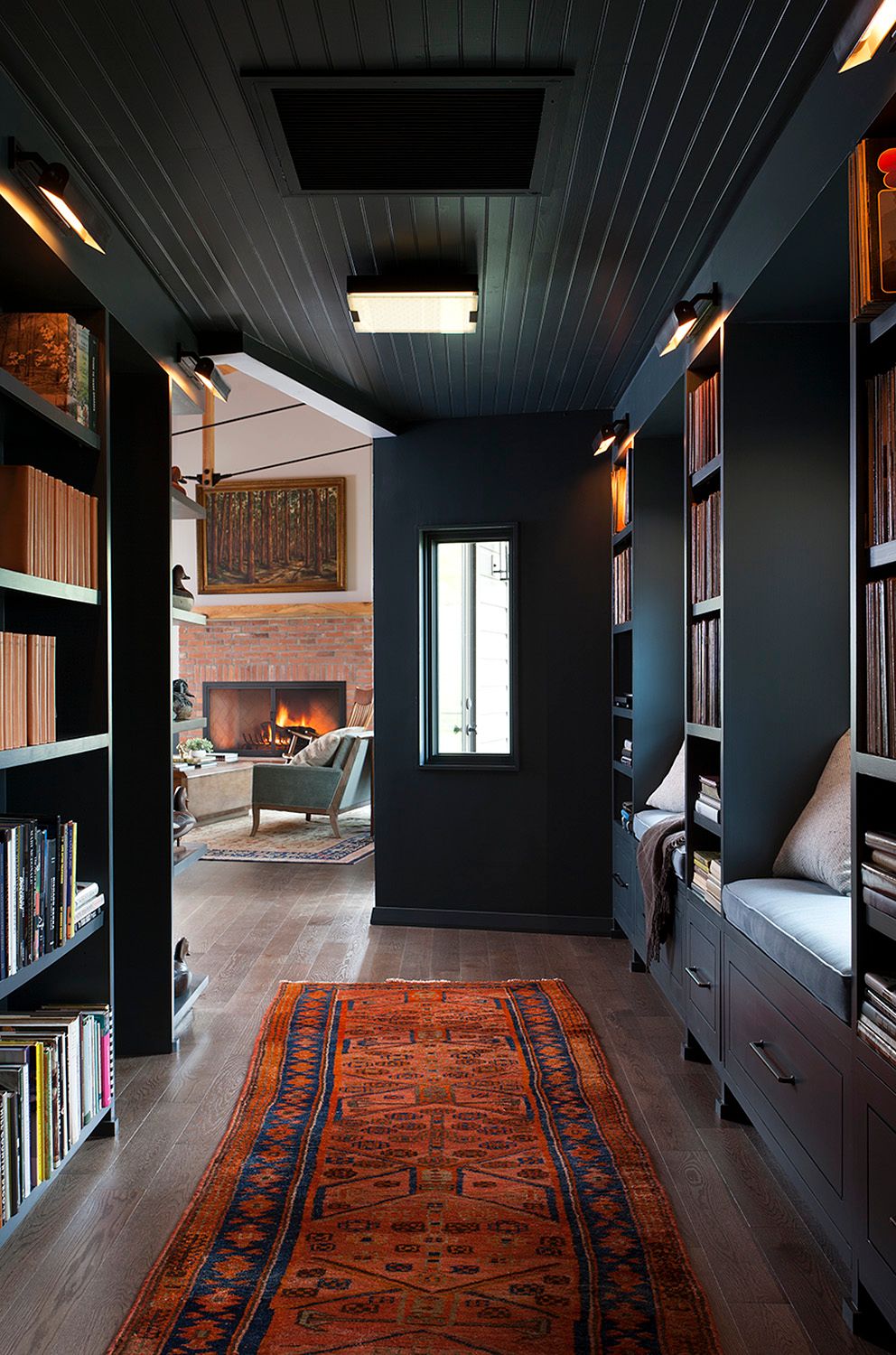 What's your favorite design tip for the person at home designing their own space?
I have a few but I'll try to keep them brief.
Tackle one room at a time, if you can. If several rooms in your house need attention but your budget is tight, I recommend finishing one space fully before moving onto the next. It may seem antithetical but it keeps things in context, and makes a bigger impact than a pillow here and a curtain there.

Try to stay away from leaning too heavily on trends. We're inundated with beautiful imagery on social media and it's hard to step outside of that but so much of what we see doesn't have longevity, so it's best to mix and match some of your favorite elements to create a timeless look that has more staying power

Change your light bulbs, install dimmers and, if you can, paint! Those will transform any space immediately and the cost is relatively low, especially when it comes to light bulbs! Toss those fluorescents and get warmer, softer light and dim them to give you options.
What off-the-beaten-path brands or shops should we know about?
I'm always looking for new vendors and shops to keep our resources fresh. I find a lot of great pieces on sites most design enthusiasts know about, like 1st Dibs and Chairish and then I keep tabs on the shop owners to see when they get new inventory. I love any site that brings together individual sellers and artisans so they make money from sales and we can support small shops. My most favorite find of 2019 (the last time I was able to go to a trade show) was 54Kibo, a Brooklyn-based shop that makes contemporary African designs and artisans globally available. Furniture, art, accessories, textiles, lighting - you name it, they've got it. It's been a goldmine of unique pieces for our clients, who don't want what everyone else has.
What design trends are you excited about right now?
I'm most excited about the Modern Farmhouse trend disappearing, and I'm thrilled to see people getting excited about color, texture and richness again. Our clients want wall treatments, interesting, sculptural furniture, an intriguing mix of old and new. Even fairly modernist, monochromatic spaces have more depth and richness because people are appreciating and celebrating the qualities of materials - wood grains, veining in stone, natural imperfections found in natural materials.
Why should someone hire a designer?
There are so many reasons to hire a designer! The ultimate goal is to provide a good experience for our clients. Construction is messy, design projects take a long time and are expensive. We are here to guide and lead, and protect our clients from the messy parts while delivering their dream spaces. We are able to look at projects from the 10,000 foot few as well as the 10 millimeter view, and everything in between to create a cohesive, well-executed, high-quality composition.
We handle all of the logistics involved in executing a project: specification, purchasing, delivery coordination, installation oversight, construction management. There are untold decisions to be made and problems to be solved on the fly. We have experience and can turn issues into solutions quickly without error.
At the end of the day, we are curators - we run all of the requirements of a project (functionality, aesthetics, budgets, timelines) through our filters to tell the story of our clients, representing how they want to live, how they want to be seen by others, how they want to feel, where they've been, and often where they're going. Our work reflects the best version of our clients, enveloping them in spaces that are at once familiar and exciting.
You can follow Scheer & Co on Instagram here and see more of her work here!